Why Jessica Mauboy will have a big 2015
Posted on February 13, 2015 12:05 am
Back in the '90s there was a lot of hate for the women artistes in Australia but thank goodness it's not the case nowadays and there's a lot less hate compared to the situation twenty years ago.I'm excited about there being a sister these days Territorian Jessica Mauboy. My passion is that quality loving musical experiences are accessible to all people irrespective of their race,age and gender. Regardless of income, schedules, and location, all of us benefit from having music on our lives. Compared to 20th century, there's the whole shifting of the chauvinistic and patriarchal thing into what Australia pop music scene is slowly becoming, which is the celebration of the talent. Australian women in music are now loved and respected and honored in a way that even fifteen years ago I didn't notice.The 2015 Australia Day organizational team listed Jessica Mauboy as a performer at the Sydney Opera House and according to Twitter trends in Australia she did not disappoint. After a successful 2014, celebritynetworth.com a site that tracks celebrities earnings placed Mauboy's earnings at $US3 million. Mauboy is also the brand ambassador for the NRL and ambassador for health and wellness company Swisse, and also works with Qantas and Telstra.I do think that as a result of success at home and her grand scale reception by European audiences during her outstanding performances at Glasgow 2014 Commonwealth Games closing ceremony and Eurovision there is no doubt Mauboy will have a breakthrough in global markets this year and many more to come thanks to her disciplined hard-work.
As a woman musician, like all women in the music business in Australia, Jessica Mauboy has demonstrated successfully that self-promotion, assertiveness, and success are possible when focus is in place.Mauboy success and likability have been a trademark in her meteoric rise to stardom since 2006 where she was the runner-up on the fourth season of Australian Idol, a show that I religiously followed back then.Her professional achievements has demystified the notion that women musicians cannot promote themselves in the same way that men do without facing negative consequences in the way they are perceived personally. Listening to 'Can I get a moment' in October last year, it was clear Mauboy has cultivated personal connections and an enthusiastic fan base that includes Contador Harrison, a person she follows on Twitter vise versa. Another reason that makes me feel Jessica Mauboy will have a great 2015 is the fact that she has embarked on high visibility projects like ambassador for health and wellness company Swisse and that is taking a professional risks, and conceive herself as a leader which has put her at an advantage in developing her celebrity careers.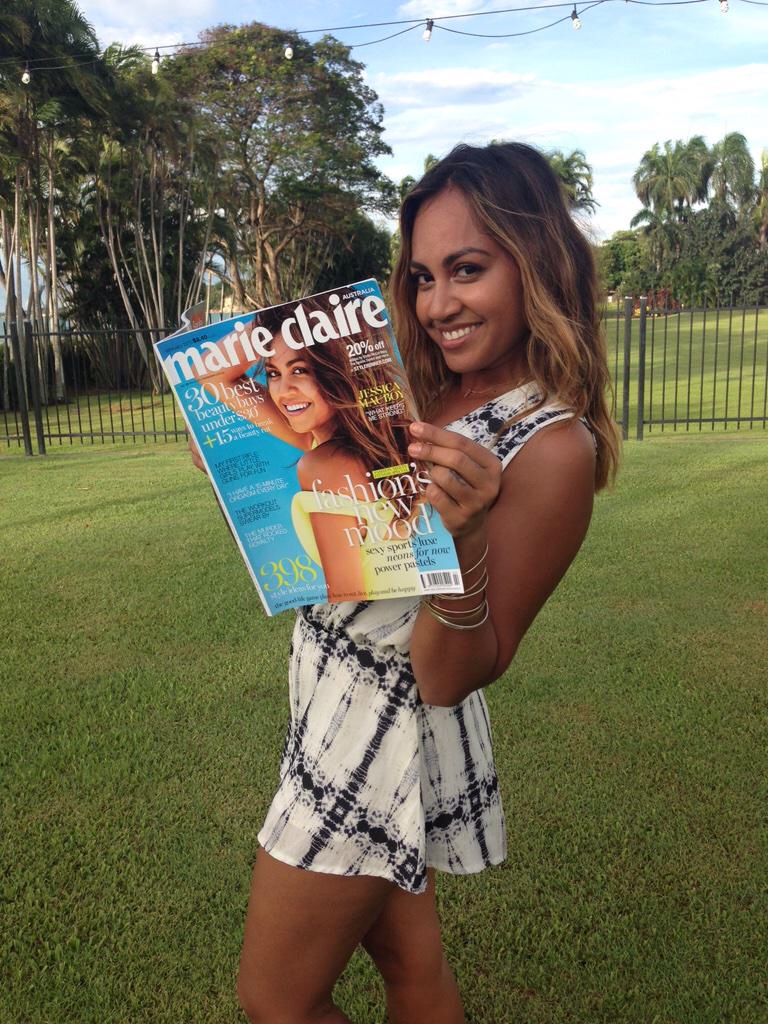 Research has demonstrated that, when given the opportunity to choose a more challenging careers like music and movies, women are far less likely than men to choose that path with most of them choosing either of them but its uncommon to see women chose both.However, research has demonstrated that millennial women like Jessica Mauboy are less likely than their male counterparts to characterize themselves as global celebrities. This does not mean, of course, that women cannot take risks and establish visionary musical and acting careers like Mauboy has done with The Sappires and Bran Nue Dae. Interestingly, Jessica Mauboy has not underestimated her own talents and abilities, leaving her at an advantage in the essential realm of self-promotion. Mauboy whom i religiously follow online has perfected the art of announcing upload a new music tracks,performance video and sharing important events details and that has distinguished her as a unique female artists. Jessica Mauboy more success will also come from the fact that her team seems to be made of "visionaries" if the works she's producing are anything to go by.
In conclusion, Contador Harrison think Jessica Mauboy has the opportunity to handle the psychological and emotional limitations that celebrity status has created within her and she will serve as a point of inspiration for many in Australia and beyond. I hope that some of her female peers will recognize themselves, and be encouraged to push through inevitable feelings of self-doubt and fear that Mauboy has so far conquered successfully.In today's Australia, I do believe that music fans care deeply about equality and music fans want a thriving musical ecosystem where all voices can be heard including aboriginal people like Jessica Mauboy. By examining her personal life, her beliefs, and practices of her ensembles and organizations, I strongly believe Mauboy has become Australian aboriginal women's role model and more of them will be encouraged to live up to their full potential. As a woman musician with global appeal, Jessica Mauboy has benefited from the encouragement of countless fans and dedicated team in the music and film scene and this will no doubt be a factor in her success this year.Its my hope is that every aboriginal woman can become the music composer, performer, script writer or actor that she dreams of becoming.For more about Jessica Mauboy seehttp://www.jessicamauboy.com.au
Previous
Next