Wayne Rooney:My Decade in the Premier League
Posted on December 9, 2012 12:40 pm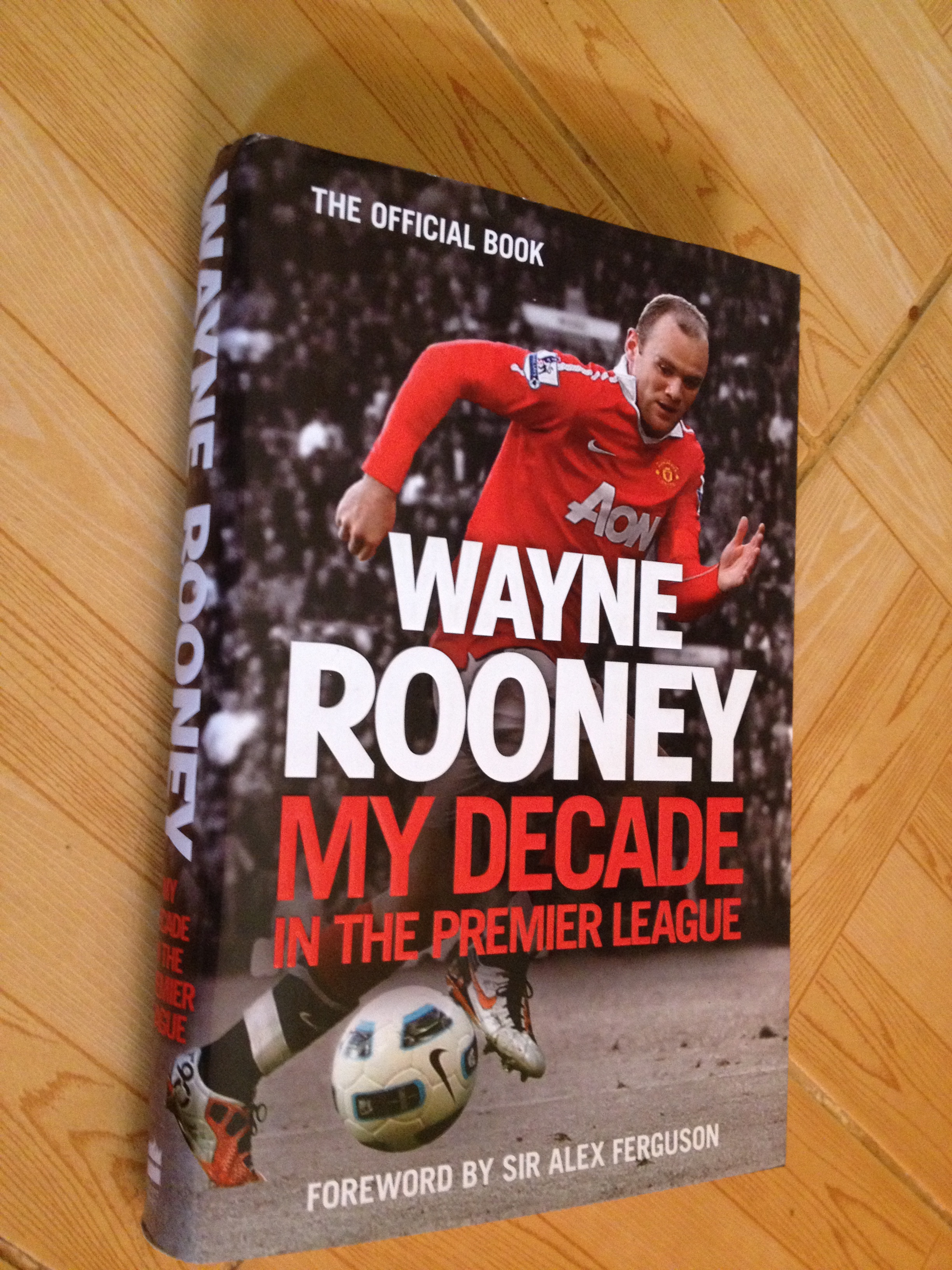 Together with Formula One, Horse Racing,Rugby, Cricket, Moto GP and World Rally Championship,European football is among my favorite sport. Since mid 1990s,I do occasionally spend my free time watching English Premier league matches and other prominent league matches across Europe with special interest in Bayern Munich, Ajax Amsterdam, Sporting Lisbon, Genk, Real Madrid, Paris St. Germain and AC Milan. From today onwards you can tell which teams Contador Harrison supports in Europe. Today is one of those weekends where my eyes will be glued on Tv to watch Manchester Derby in couple of hours from now as top two teams in the English league table face each other at Etihad stadium in what could prove vital in the title race. Hey, for those who don't know we also have Etihad Stadium in Melbourne.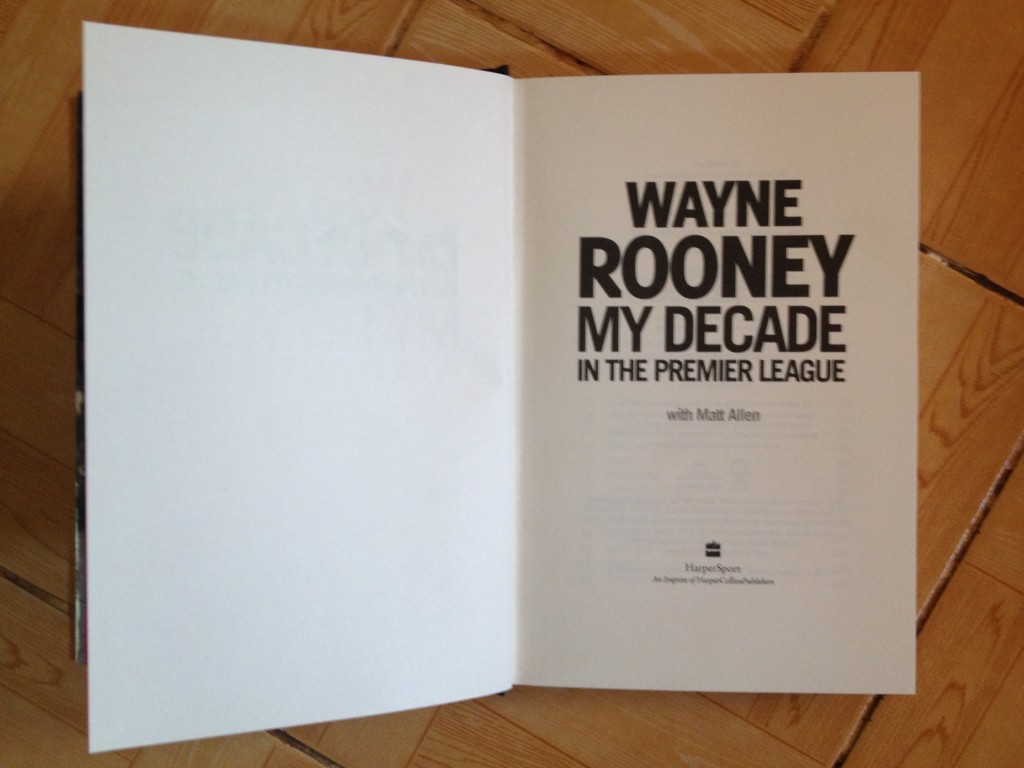 Contador Harrison belong to the Red half of Manchester since mid 1990s when he became a keen European football fan. Few months ago, a must read book for any Manchester United fan was released and being a book addict, I ordered the book My Decade in the Premier League which is Wayne Rooney first hand account of his 10 years playing at the highest level in English football and for the biggest club in the world. If you want to dispute that statement we are not the biggest club Google worlds most valuable sports clubs or most profitable sports club.That aside, this book chronicles the inside story of life on the pitch for Manchester United, Premier League titles, FA Cups, League Cups and Champions League adventures of the most gifted English footballer since Paul Gazza and that is why I think media christened him Wazza. Rooney is Manchester United star player for the last six years according to official statistics. Over the last 10 years since he made his debut as a 16 year old for Everton, he has acquired trophy after trophy, accolade after accolade and headline after headline. Like or dislike him, Wayne Rooney is widely regarded as one of the leading football players of the current generation of talented footballers. Rooney is a talismanic player for Manchester United since his transfer to them in 2004 from Everton.
Wayne Rooney's first sport was boxing, at Croxleth Sports Centre. 

He relished the "speed and aggression" of a good bout and in a way he has adapted these skills for the pitch.Wayne was Everton's mascot at the age of 10.

By the age of 14 he was "scoring goals, winning tackles," signing autographs and posing for photos at £75 a week. 
In 2004 Manchester United bought him for £25million. While reading the book, it was clear to me that 'My Decade in the Premier League' is inside account of life as a Premier League footballer from the man every we all wants to hear from. Today, am one of those Manchester United fans who would welcome a repeat of Rooney's scoring like his winner against Manchester City with that overhead bicycle kick to the crushing low of the thrashing City handed out at Old Trafford in the 2011/12 season. This is a book for a Manchester United fan like who can do anything to get a glimpse on the pitch at Old Trafford.Reading 'My Decade in the Premier League' gave me a real insight in to what goes in to being part of the biggest club in the world and their training pitch at Carrington, the dressing room famous for Sir Alex's hairdryer, the most successful English manager, the coaches and, most importantly, the buzz of crossing that white line and hearing the 76,000 strong crowd chant your name as Wayne Rooney has been experiencing since joining the Old Trafford outfit.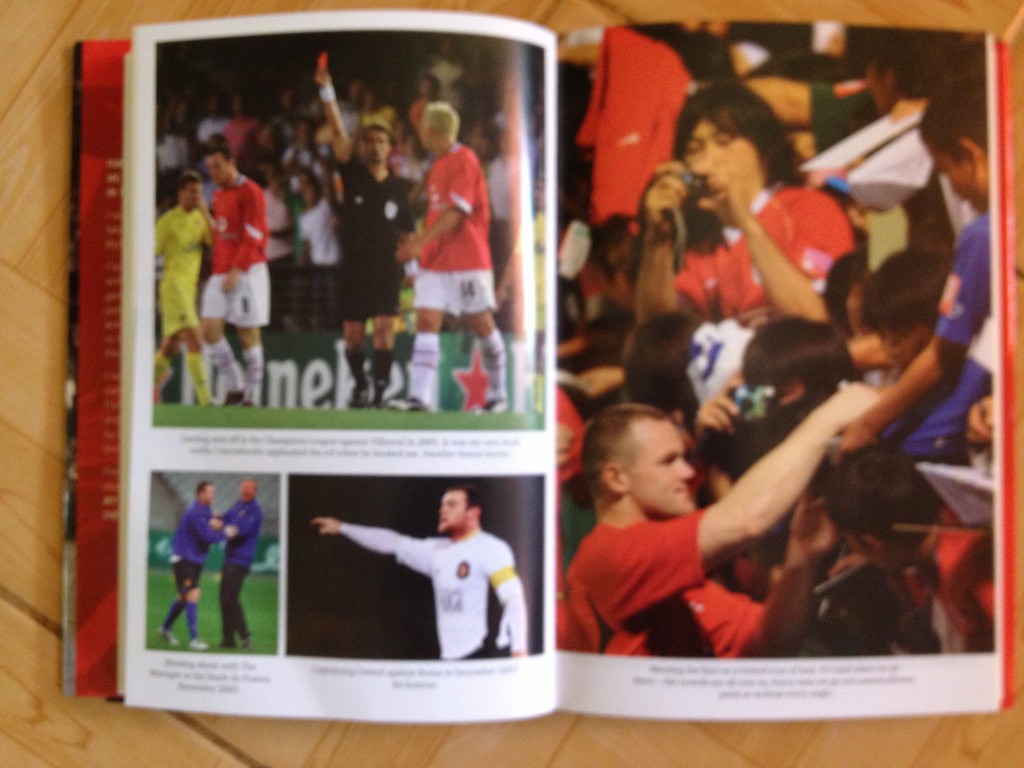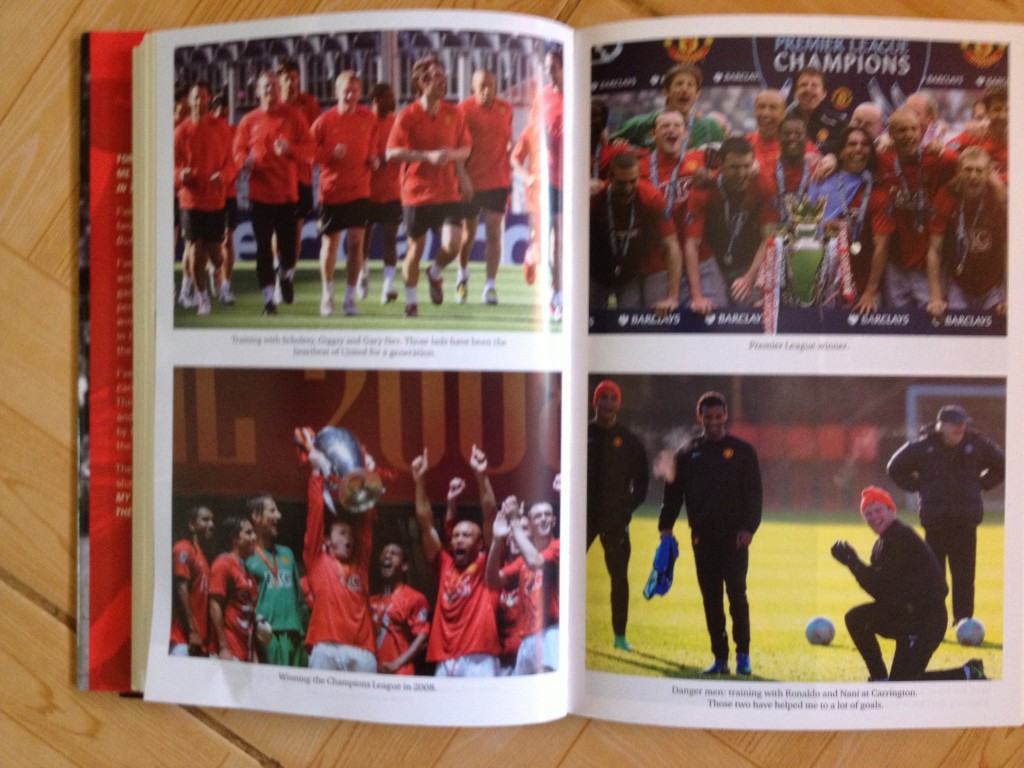 The book also reveals how Sir Alex Ferguson is a terrifying force who on principle is never satisfied with anyone's performance. If you win, you've got to keep on winning, there's always next season to worry about. If you lose, God help you."Someone's going to get it." 

Ferguson's bawlings-out are known as The Hairdryer. 

"He gets right up in my face and shouts," says Rooney. 

"It feels like I've put my head in front of a BaByliss Turbo Power 2000."
 The Manager is fearless. "It's his way of ruling the team," says Rooney without complaint. "He doesn't want us to be complacent. There's no room for failure or second best." (It was probably the same in Hollywood).
"Two hundred goals for club and country." 

Day after day "I practice it all; long shots, volleys, half-volleys, free kicks, heading drills". 
The players sprint, jog, pound a treadmill, and participate in five-asides.There are regular blood checks and cholesterol tests as Rooney gains weight easily.

To relax, he plays football on his Xbox. But does he ever really relax? 

Like The Manager, he is hot headed. "I lose it, I get angry, I see red. I shout at teammates and I sulk."  In intricate, emotional detail Wayne Rooney talks about every season he has spent in the Premier League and how it feels to be one the most celebrated footballers on the planet. Indeed he is celebrated by Red devils fans like me and I am one of those who pray he will on his best as we take 'noisy' neighbors in one of the most eagerly anticipated game of the season.
Previous
Next