Undisputed Truth: My Autobiography by Mike Tyson
Posted on January 31, 2014 06:59 am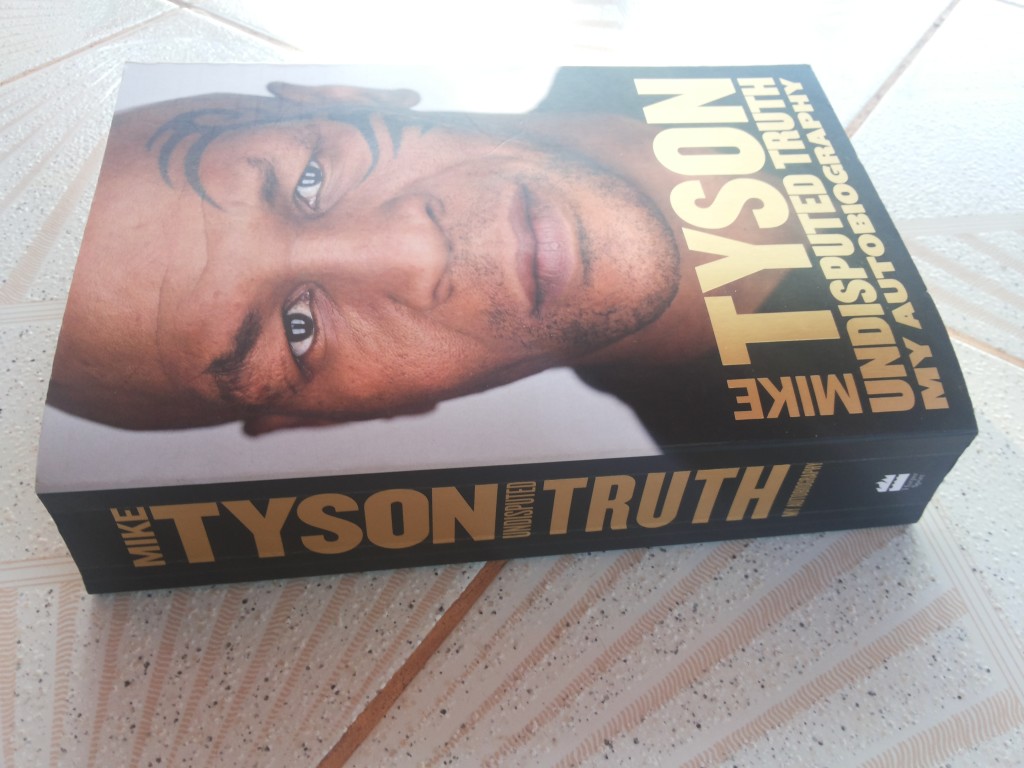 The images above show different angles of front cover of the Undisputed Truth: My Autobiography by Mike Tyson
Being born by a boxing loving father, I was lucky to have grown envying boxers and one of them was Mike 'Iron' Tyson as he was fondly referred to by the Australian media but after he was convicted of rape he was branded the 'baddest man' on the planet. Mike Tyson was a heavyweight champion who demolished anyone who got in his way, inside the ring or out in a ruthless manner. My father's obsession with the sport was passed onto me and that's why Floyd Mayweather has filled the gap Tyson left in me when he quit the sport over a decade ago. Described as a Broadway headliner, philosopher, a fighter and to some felon, Mike 'iron' Tyson has defied all odds, racial slurs, stereotypes, expectations during his three decades in the public limelight. It was in 1980 before your blogger was born, Mike 'iron' Tyson was aged fourteen years when he shifted from rough New York suburb of Brooklyn to Constantino "Cus" D'Amato's posh home. D'Amato was an American boxing manager and trainer who handled the careers of Mike Tyson. D'Amato's home was located on a sprawling campus where he and his partner shared with a couple of other boxers.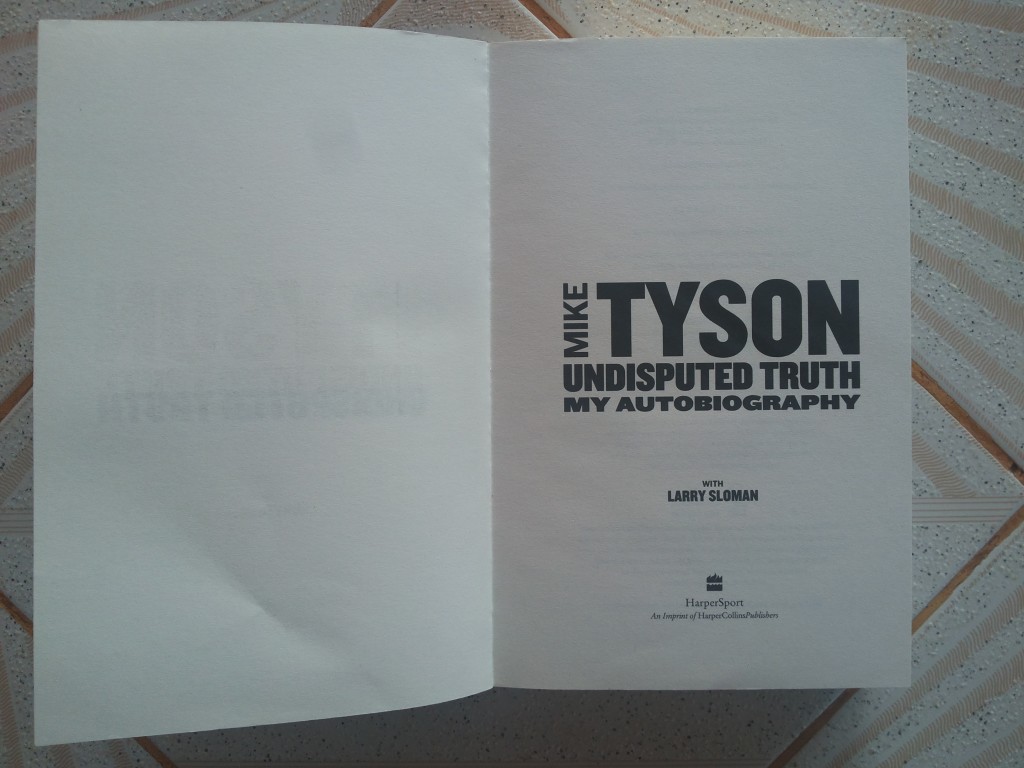 Undisputed Truth: My Autobiography by Mike Tyson main page and prologue below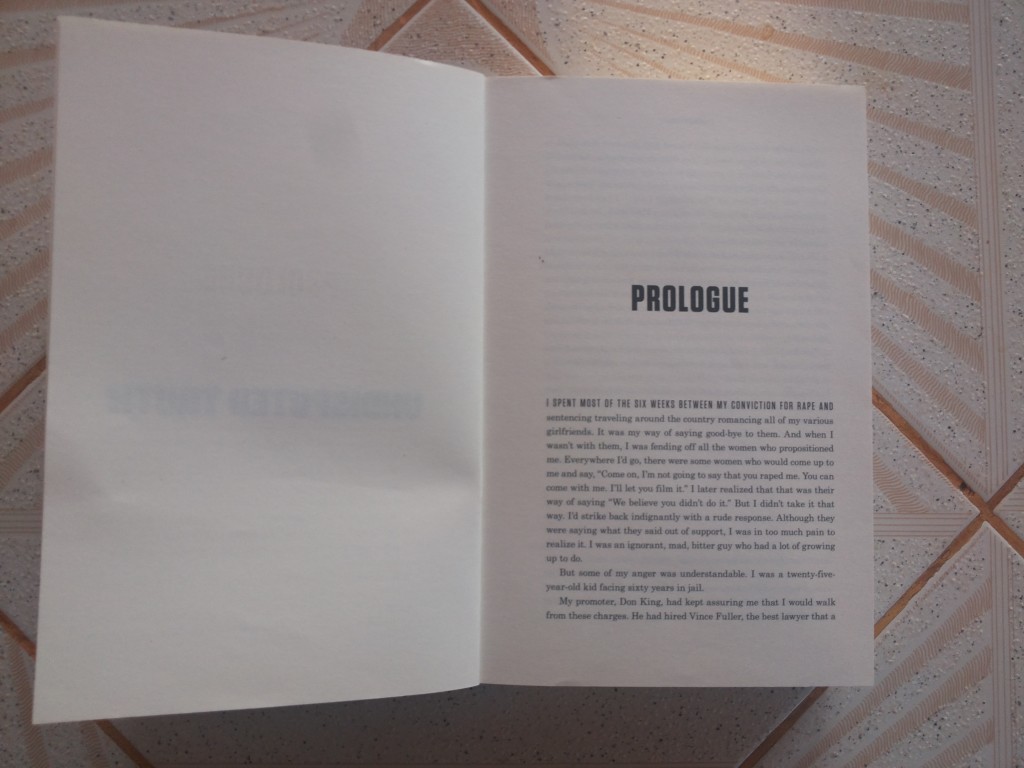 According to Mike 'Iron' Tyson side of the story in the book, D'Amato home was the place that instilled confidence in him because nobody had said anything positive about him before then. His coach used the power of affirmation to train Tyson, besides putting him through rigorous physical training. "You are the best fighter," D'Amato kept saying, and soon Tyson started believing. The book title "Undisputed Truth," and the truth is that Mike Tyson has lived a troubled life but it is also clear indication that the former heavyweight boxer is making concerted efforts to put his demons to annals of history ranging from strip clubs to party with drugs and women. Bullied as a boy in the toughest, poorest neighborhood in Brooklyn, Tyson grew up to become one of the most thrilling and ferocious boxers the world has ever seen and remains the youngest heavyweight champion. In his first professional fight 29 years ago, it took the then baby faced teenager aged 18 years just two minutes to defeat his opponent, Hector Mercedes and had to oblige the referee order to stop the fight. When in 1986 Mike Tyson exploded on the boxing scene at the age of 20 he simply took the boxing world by storm.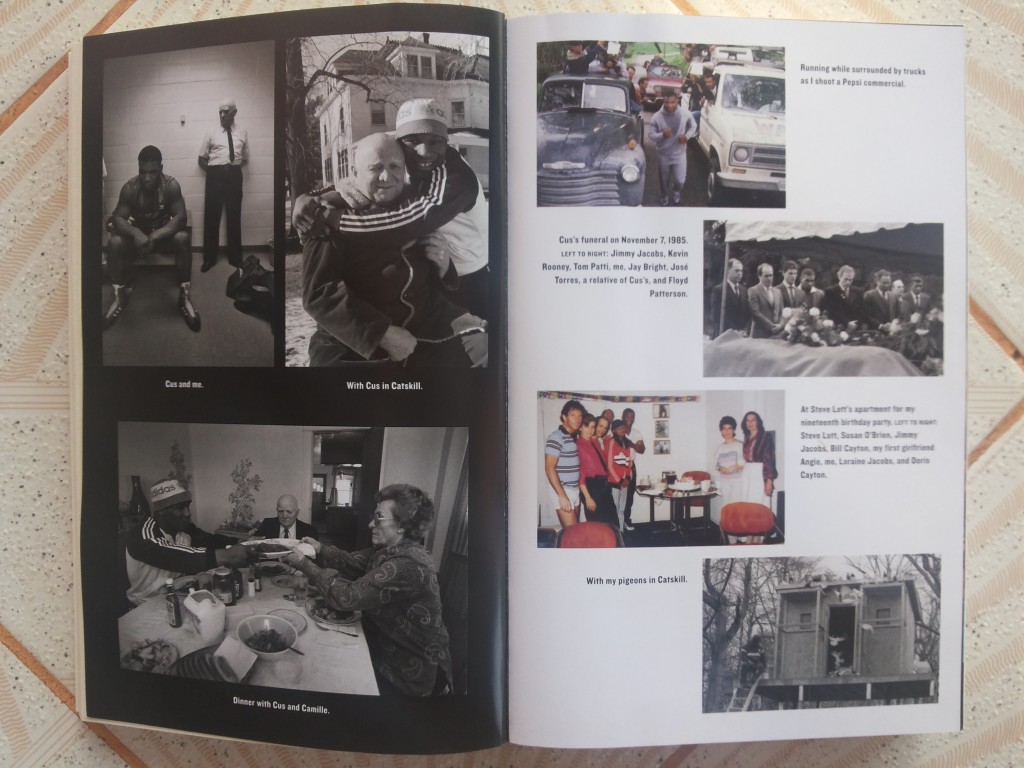 Boxing experts claimed not to have seen such aggression and ferocity in the ring and the way Mike Tyson blew away seasoned fighters was unseen before in boxing sporting history. Mike Tyson's huge punches in both hands and he was lightening quick and had superb defensive skills that very none of the previous golden boxing generation that included the likes of Mohammed Ali, Sugar Ray Leonard. Tyson was at one time absolutely unbeatable and even began to see himself this way according to the book. Tyson admits himself, he lost his speed and his technique when he was in jail and when he came out he wasn't the fighter that he once was although he was still good enough to regain the world title when he defeated Frank Bruno but not enough to defeat Evander Holyfield and then Lennox Lewis. Aside from the infamous ear-biting incident against Holyfeld, Tyson would get into numerous street brawls and had numerous law suit pending against him. Tyson's sex addiction was as rampant as ever and he was becoming a serious coke addict and virtually lost all his money. However, without the parental guidance of a Cus D'Amato outside the ring Tyson's lifestyle soon went off the track. Sudden wealth estimated to be tens of millions of dollars back then, Tyson fell in love with wild parties, drugs, cars, prostitutes and women all who were driven by his fabulous wealth. His fame and wealth attracted the leeches, hangers-on and vultures who would end up stealing his money and took advantage of his lack of education and maturity.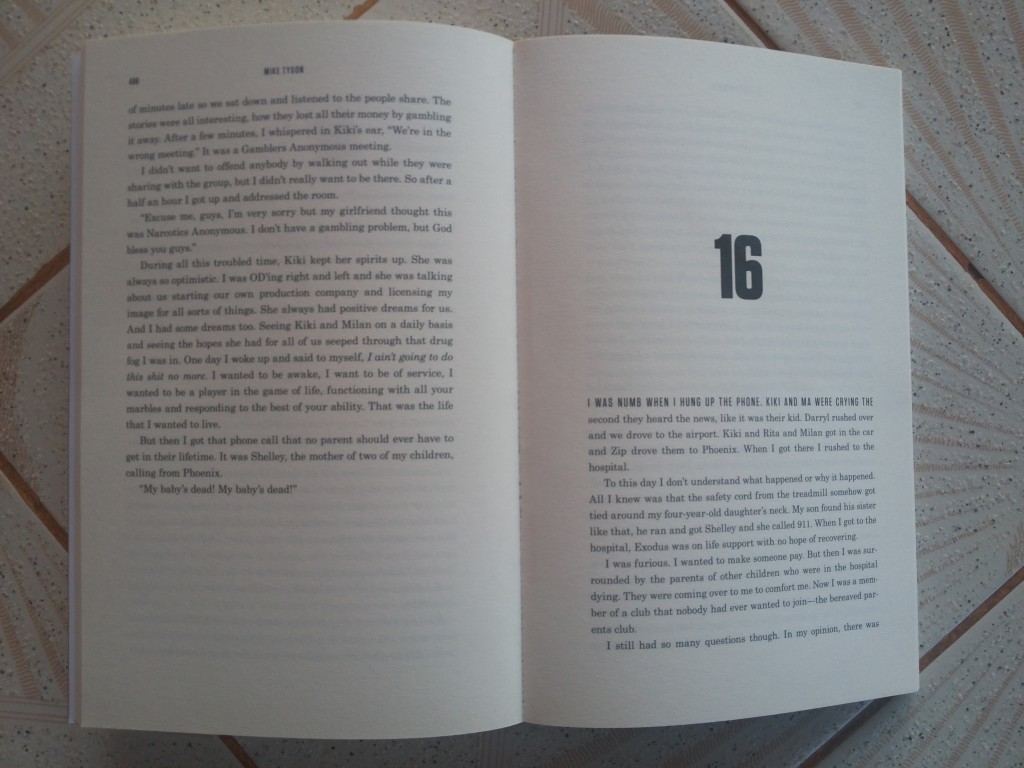 Western media did not help him manage his famer when most of them fought for his appearances on all the hot TV shows as the most famous man in the globe, but that could not stop him going back to hang out with crooks at the same time indulging in casual violence and street fights. Undisputed Truth is Mike Tyson's well-calculated plan to pay his bills and it started with James Toback's intimate documentary, Tyson and continued with an acting role in The Hangover. Tyson played himself, naturally, a role he reprised for a one-man Broadway show that was filmed by Spike Lee. His autobiography was said to have grown directly out of that show. Tyson claims in the book that he inherited Cus's ability to tell stories but regaled the audience with anecdotes growing up in Brooklyn, breaking into houses and being on the roof with his pigeons. His talent and extraordinary achievement in the ring was often compromised by reckless habits off the ring.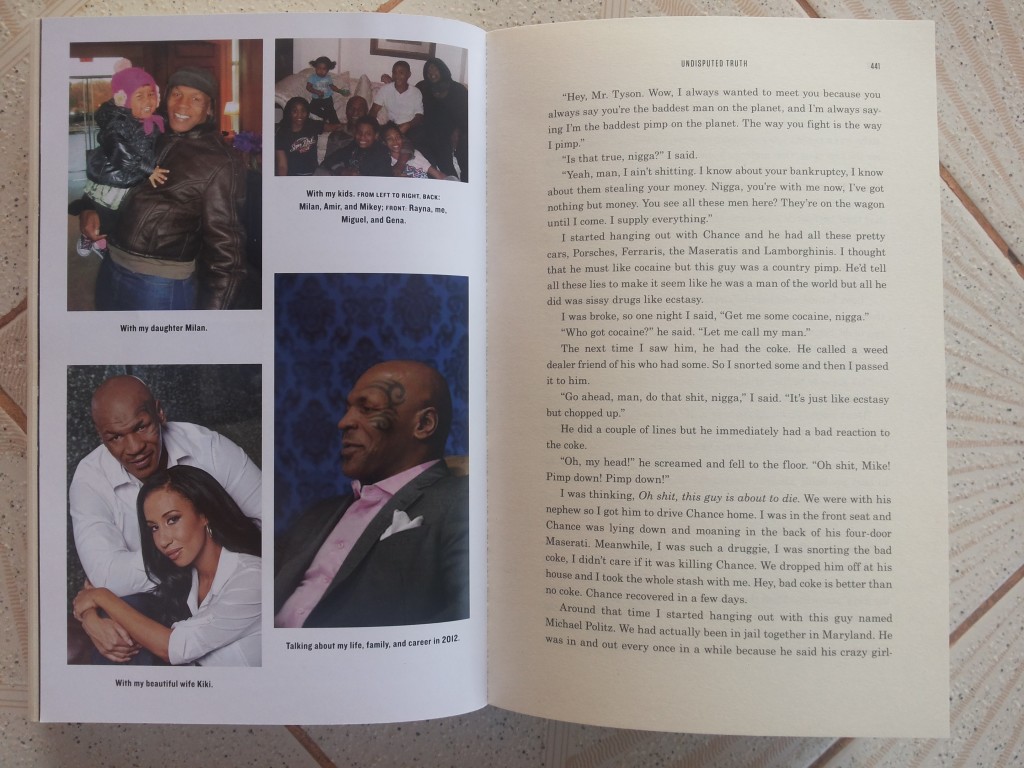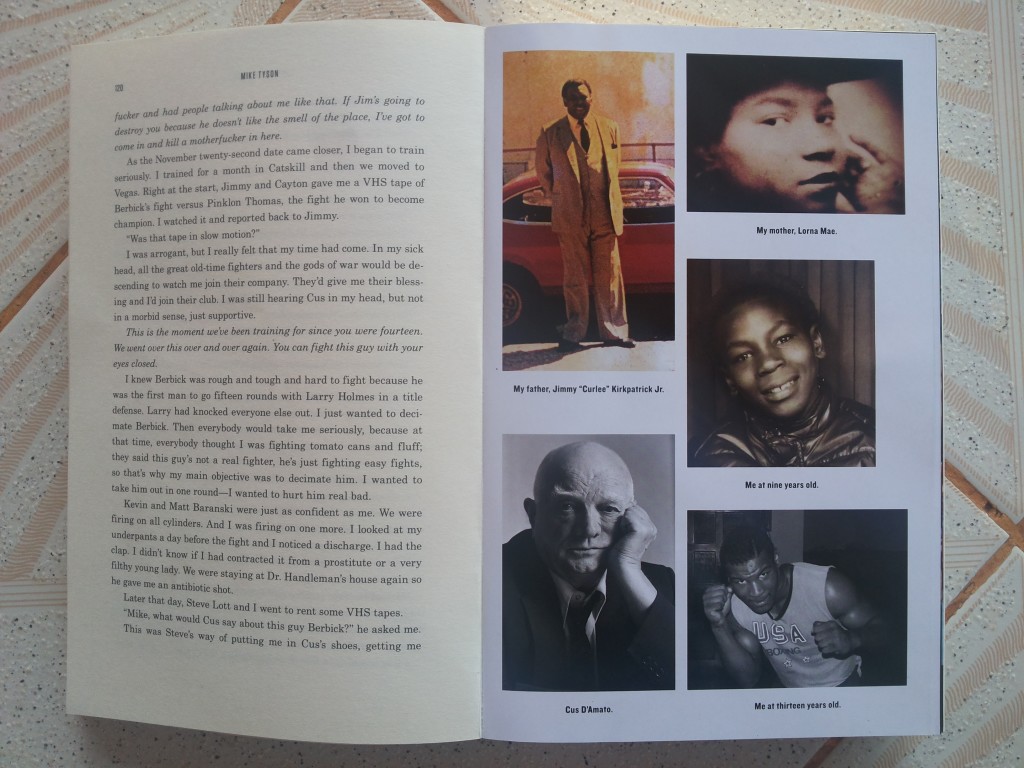 Mike Tyson's years of hard partying, violent fights, and criminal proceedings took their toll and 11 years ago, Tyson had hit rock bottom, a convicted felon, extremely broke and became punch line to a thousand bad late-night jokes in American television. Tyson's has now found happiness and stability as a father and husband and his story story is an inspiring one as well as brutally honest and raw. Undisputed Truth is a great sports memoir but an autobiography for the ages and expletive ridden autobiography with Mike Tyson bearing his soul in front of the world audience. If you are a boxing fan like Contador Harrison, this is a book I highly recommend as most of the things Mike Tyson says about himself are entirely critical and shed a very negative light on his own character something few sports autobiographies have. When I made it to the end of the 560 pages I ended up liking Mike 'Iron' Tyson as a person more than a Tyson the boxer. This bloke was born in hell and had leeches surrounding him all his life.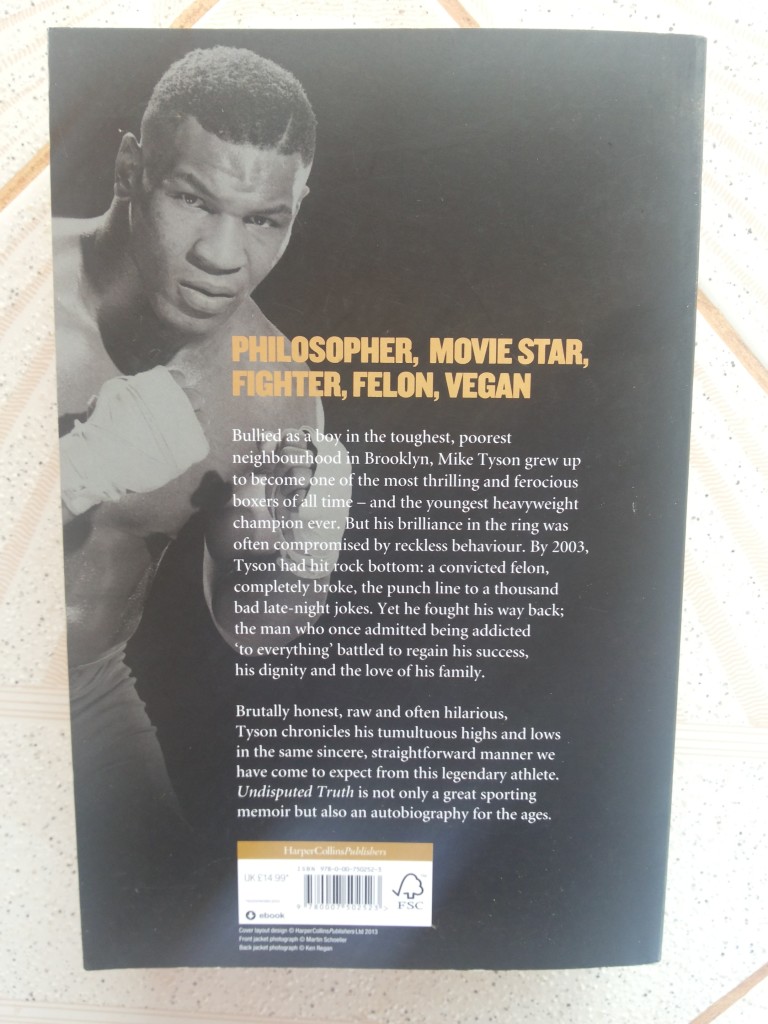 Previous
Next