Ukraine's Jamala wins Eurovision 2016
Posted on May 15, 2016 11:58 pm
Ukraine has claimed its second Eurovision Song Contest title in what I can only consider to be the most fascinating finales in the event's that i have watched.Those who follow me on Twitter, could tell how neutral i was during the event but i never expected the most political song in the event to win but overall it was worth it.Before final results, i joked that if Australia wins, then folks wouldn't mind taking a trip down under but that wasn't to be. Set against the backdrop of ongoing tensions between Russia and Ukraine, Jamala's song 1944 earned 531 votes to win the contest.Her win continued the history of tension between Russia and Ukraine at Eurovision.Jamala's song was seen by many as pushing the boundaries of Eurovision's requirement for entries to be non-political.Jamala, a Crimean Tatar, wrote the song inspired by the forced removal of Tatars such as her grandmother from Crimea in the 1940s by Stalinist troops.The European Broadcasting Union cleared the song, saying it contained no political speech, and allowed it to compete in the contest, starting with this week's semi-final.However, I was delighted to see Dami Im deliver the best ever results by Australia by coming second, 23 points behind Ukraine after the former X-Factor winner led by more than100 after the first round of jury votes. Australian hopes had been sky-high after Im produced a brilliant performance that attracted a string of maximum 12 points from juries across Europe.Seated on a box eight feet off the ground, the native of Logan in Queensland used minimal choreography, except for some interaction with holograms that were projected to appear in front of her.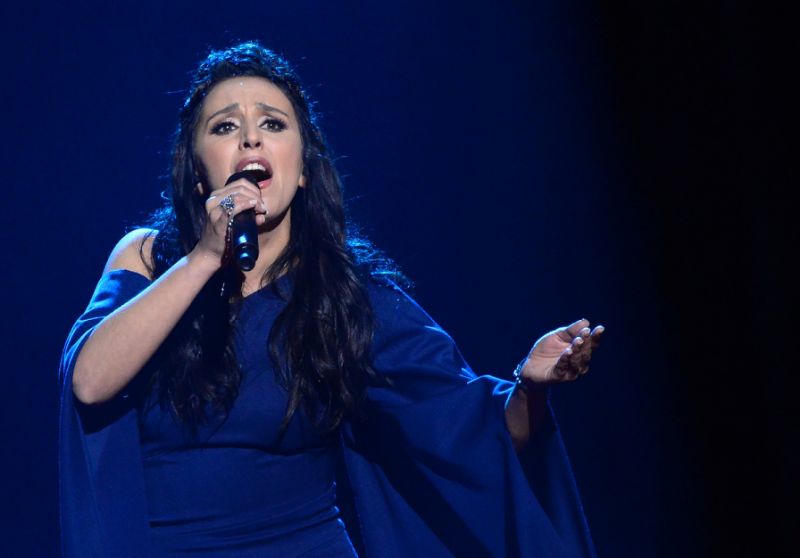 Asked by host Mans Zelmerlow after the jury votes what she would do if Australia won, Im said she would be "off to have a lemonade with my crew".While Australia had clearly the best result from the juries, Sound of Silence did not fare as well with the public televote.Im received the fourth-highest televote score of 191, while Ukraine scored 323 and Russia 361.After the final, the songstress said appearing on the Eurovision stage was the best moment of her life."I wanted to win it for Australia but then, Ukraine did really well and I knew I would be proud and satisfied if I came second or third, I was ready for that," she said. "I'm just so happy! And I can't believe it. I hope Australia's proud of me, I'm so grateful for all of the support," she added, through elated tears. It is not clear whether Australia will be back at Eurovision in 2017.I had four key performances that wowed me as i wound my saturday evening after a stressful week. Russia's Sergey Lazarev with You Are The Only One was a pre-event hot favourite because it had the slickest production of the night. Sergey looked like a winner after his performance of a driving dance number, complete with a string of effects that had him suspended mid-air and riding an asteroid.No doubt in my mind that a disappointing jury vote made it too hard for him, however, and he just fell 43 points short.The other one was Sweden's Frans with If I Were Sorry.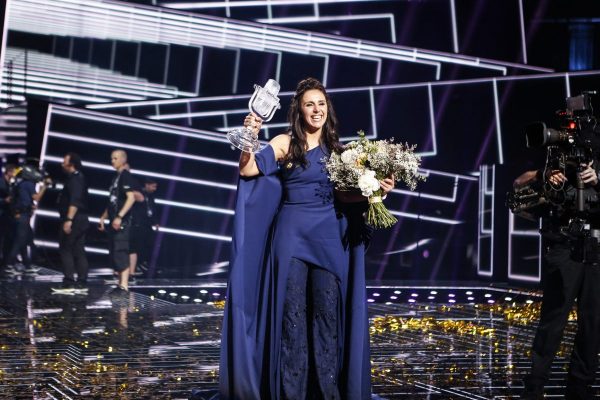 The home town hero Frans was in my view seeking a Eurovision success. His song about teen love gone wrong was rapturously received in the Globe Arena, but a poor response from the juries left too much ground to make up.The Bulgarian beau Poli Genova track If Love Was A Crime was a big surprise, with Poli Genova producing a big solo performance of her up-tempo song. The backdrop was the key, with huge arrays of lights and backlight projections, topped off with a dramatic dress that glowed in the dark.There can be no great performers list of the night without Australia's Dami Im track Sound of Silence. As former X-Factor winner, she produced the performance of her life in Stockholm, nailing her difficult vocal and producing a big roar in the hall. A fairytale finish seemed likely after Dami led by more than 100 points after the jury vote. But the public televote pushed the Australian entry into second place, just 23 shy of the winner.I do salute the winner Ukraine's Jamala and her song 1944.After listening to it several times, there's no doubt it was a powerful song though a controversial entry for pushing the boundaries of Eurovision's non-political approach. According to her bio, Jamala is a Crimean Tatar and wrote the song about her grandmother's family and other Tatars being removed from Crimea by Stalinist troops in the 1940s. Her stunning vocal is what I believe sealed Ukraine's win in the contest.See you next year when i share more about this contest….eyes have shutdown…hitting the hay now….
Previous
Next