Tony Abbot wins Australia election
Posted on September 7, 2013 10:38 am
As millions of Australians went to vote in national elections today, the exit polls point to conservative leader Tony Abbott heading for a landslide victory over current Prime Minister Kevin Rudd. If opinion polls are anything to go by, then Tony Abbott is on track for a thumping win. But what does his victory means to indigenous people like your blogger? A research conducted by Australian Bureau of Statistics showed that Australia's indigenous population has reached 669,900, roughly 3% of the country's total population. Indigenous Australians make up a small percentage of Australia's population. Facts are clear that Aboriginal and Torres Strait Islander people have a lower average life expectancy, a higher likelihood of living in poverty and higher child mortality rates. According to the data, demographic statistics indicated that contrary to many people's belief, majority of indigenous Australians lived in the urban areas, with 60% in major cities and inner regional areas. There was a revelation that New South Wales had the largest indigenous population, at 208,000, followed by Queensland with 189,000 and Western Australia at 88,300. Nearly a third of the Northern Territory's population is indigenous and Victoria had the smallest proportion of Aboriginal Australians, at less than 1% of the total population including your blogger, a Victorian.An online survey conducted released two days ago has clearly indicated that majority of Australians are in support of recognizing Indigenous Australians in the Constitution and that begs the question if the incoming prime minister Tony Abbot will fully support such initiatives. Close to 70% of respondents believe the constitution should be amended to acknowledge Indigenous Australians as the first inhabitants. Kevin Rudd and Tony Abbott have said they would move towards holding a referendum on the question if they win office but history shows that could be merely a talk to win the votes from indigenous people and bury the idea after ascending to the office. Am very proud that the strongest support for our recognition is in my upbringing state of Victoria followed by New South Wales while the weakest support unsurprisingly remains Northern Territory despite the fact a majority of Territorians support constitutional overhaul. The same survey shows only 13% of Australians are against any change, with the remaining 17% of respondents remaining neutral on the proposition. If you ask me who between Kevin and Tony suits Australia, I would say the latter. Kevin had his chance and blew it and Tony should get his although none of them suits the best comedian to our comical politics. My fear on Tony Abbot premiership stems from the Coalition's proposed decision to cut Aboriginal legal services, saying it would be part of a wide-ranging review should they ascend to power.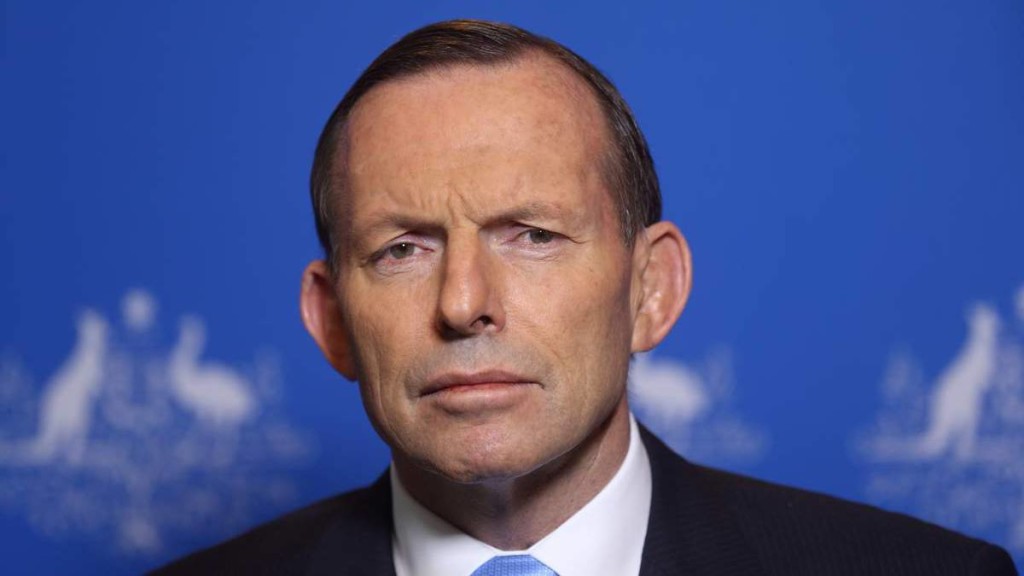 The Coalition proposal is to cut of $42 million to the Indigenous Policy Reform Program, which provides funding to the National Aboriginal and Torres Strait Islander Legal Services across Australia. This is bad news for aborigines bearing in mind that how Tony Abbot positioned himself as the prime minister for indigenous Australia during his campaign trail. If he kicks off by slashing the program that provides funding to culturally competent legal assistance services to Aboriginal and Torres Strait Islander peoples then only oracles knows what will happen by the time his term ends. Australian crime statistics for 2012 indicated that aborigines and Torres Strait Islanders are more than 15 times more likely to be incarcerated compared to white Australians. In addition to that, a research carried out early this year showed that the rates of incarceration for the indigenous people has risen by 50% in the past decade compared to only 5% for the rest of the population. That is why I believe the access to culturally competent legal assistance services is a matter of life and death issue for the Aboriginal and Torres Strait Islander peoples and for Tony Abbot to scrap that program would mean more of my brothers and sisters incarceration.I must admit that having followed Tony Abbott campaigns for the past few months, he has shown a very strong commitment to addressing Aboriginal and Torres Strait Islander challenges but unless your blind the cutting of funding legal assistance to indigenous people will likely disadvantage the small population to a greater proportion compared to wealthy majorities. Me think there is need for a rethinking in Tony Abbot policies reviewers because cutting off access to free legal assistance will aggravate the problems the Aboriginal and Torres Strait Islander people are encountering with majority of us being around 15 times more likely to be in prison than non-indigenous Australians. Apart from cutting funds, Tony Abbott and his team have failed to acknowledge the United Nation Declaration on the Rights of Indigenous Peoples, in an evaluation of the major parties that was sent to its members. Despite party infighting, Australia Labor Party supported the United Nation declaration in April 2009, and in 2010 gave moral and financial support for the establishment of the congress. Since the campaigns began, the coalition has never made any official announcements on the rights of first peoples or the UN declaration.
Additionally, the coalition has not expressed support for indigenous people representation and decision-making processes although Tony Abbot has made commitments to manage indigenous affairs from the portfolio of prime minister and cabinet, and to establish an indigenous advisory council. Despite the pledge by Tony Abbott to spend time in Aboriginal and Torres Strait Islander communities as prime minister and this promise extended to his ministers, I highly doubt the promise will materialize but for now I give him my benefit of doubt.  My third reservation of Tony Abbot premiership is the planned coalition plot to change the Racial Discrimination Act 1975 to accede to freedom of speech and remove legal remedy to racial vilification. At the moment, there is no party committed to the proposed reforms of the Constitution that were recommended by the expert panel, particularly to the reform to prevent laws that are racially discriminatory. Before those laws were put in place, my mother told me that it indigenous people were discriminated in spheres of the societies. What Tony and his coalition partners should be thinking is enforcing the Racial Discrimination Act 1975 to the latter and even perhaps propose better laws that would all but end the persistent discriminations. There is a clear uncertainty whether the coalition would maintain existing programs. Luckily, Tony Abbott has acknowledged unlike Kevin Rudd that disadvantage faced by Indigenous people is the result of a flawed system that labor party helped create. There is need for coalition to develop a new governance framework where bureaucracy will be buried once and for all.My wish list to Tony Abbot as Prime Minister would be to see the coalition review the Native Title Act 1993 by improving the return of lands, territories and resources to ownership and management by the First Peoples in a systematic process.The Coalition need to increase ownership of lands, territories and resources and implemented much needed changes with aboriginal statutory bodies that include, regional councils like my home village of Wagga Wagga, land councils, homeland councils, and if possible even the corporations. Tony Abbot should also consider advancing the land rights aspirations of the Aboriginal and Torres Strait Islander Peoples. He will cement his position as pro aborigine premier by factoring in cultural interests of the indigenous peoples by offering federal government policy on cultural developments. The knowledge that the Coalition plans to cutting free legal help for Aboriginal and Torres Strait Islander peoples is a classic example how an already marginalized community future remains far from certain. Tony Abbot team should help close the gap between Indigenous and non-Indigenous Australians. Coalition should ensure more Aboriginal and Torres Strait Islander people into higher education like your lucky Blogger did decades ago, close the gap in justice because incarceration rates are extremely high, and also make sure the Indigenous people have access to Disability Care Australia. My prayer is that Tony Abbot will keep his pledge to change the constitution to acknowledge Aboriginal people in his plan to have a draft amendment put forward within 12 months after ascending to power hopefully before September 2014. Tony Abbott has also promised to spend a week each year in Aboriginal communities as he has been doing for years already and as prime minister would take senior decision-makers with him. Abbot has also promised fines on the spot for truancy and also plans job training trials and greater help for Indigenous people to develop businesses and own homes. All Contador Harrison can hope for is that Tony Abbot's coalition will focus on ensuring Indigenous people issues will be addressed, handled with dignity and that promises made to them will be implemented to the latter.
Previous
Next