Through My Eyes by Cheryl Cole
Posted on December 2, 2015 12:00 am
Cheryl Ann Tweedy was born on 30th June 1983 in Newcastle upon Tyne but changed her name to Cheryl cole after getting married to former England, Arsenal and Chelsea left back Ashley Cole whom she doesn't mention in this book.She wed the football star in 2006, but the couple divorced in 2012, following reports that her husband had been unfaithful.There is no doubt Cheryl career was in full-swing when her personal life was thrown into turmoil as claims her husband had been unfaithful first surfaced in 2008. Ashley Cole, then a Chelsea and England left back, denied the allegations and Cheryl remained by his side, saying that he had "a beautiful soul". And as rumours of a split continued, she tweeted a photo of her wedding ring with the caption: "3 words. Diamonds Are Forever."Around February 2010, the couple announced their separation and divorced after a few months. Cheryl went on to date backing dancer Tre Holloway and professional dancer and choreographer Derek Hough whose pictures are well captured in the book. At the moment she is married to a french bloke Jean-Bernard Fernandez-Versini. This book is filled with pictures that capture those moments, my memories and the people Cheryl was closest to, at the time of publication. Also notable in the book is the reproduction of her signature complete with an X and a heart and round it, Cheryl has drawn a tight, closed circle, walling everything in.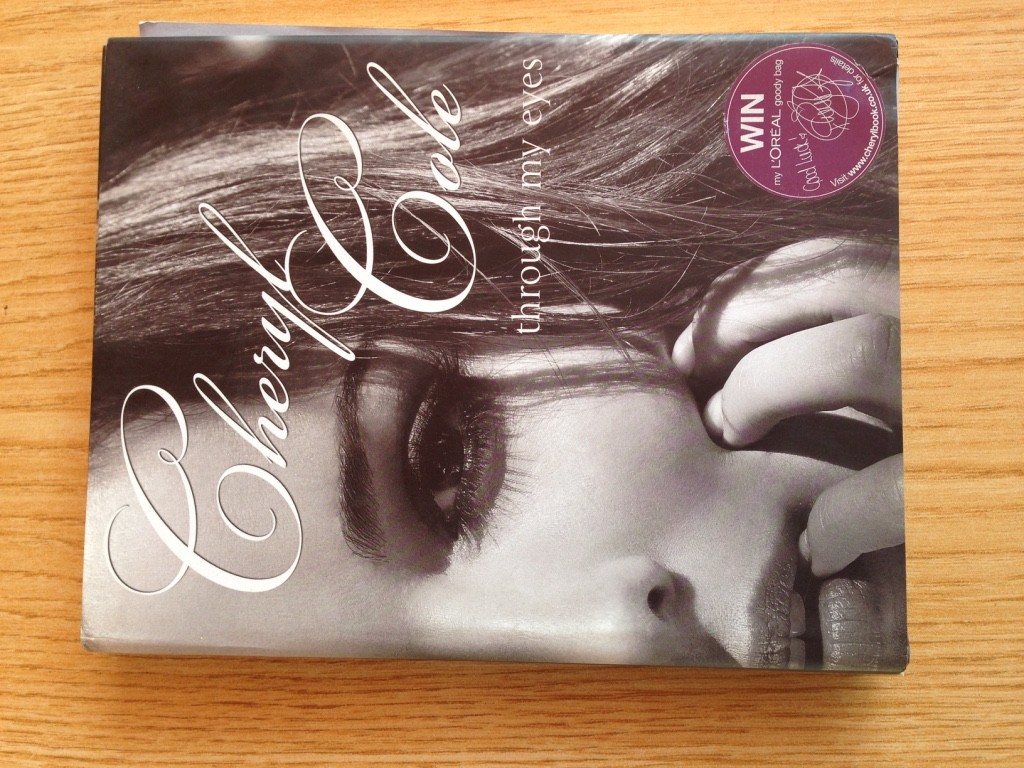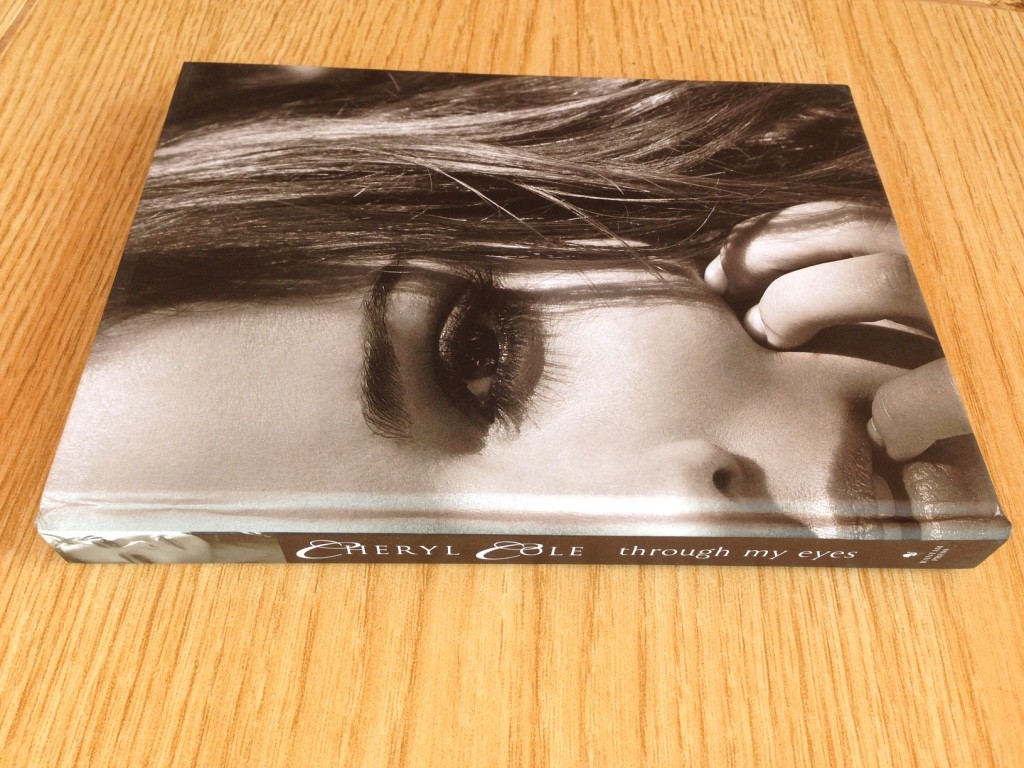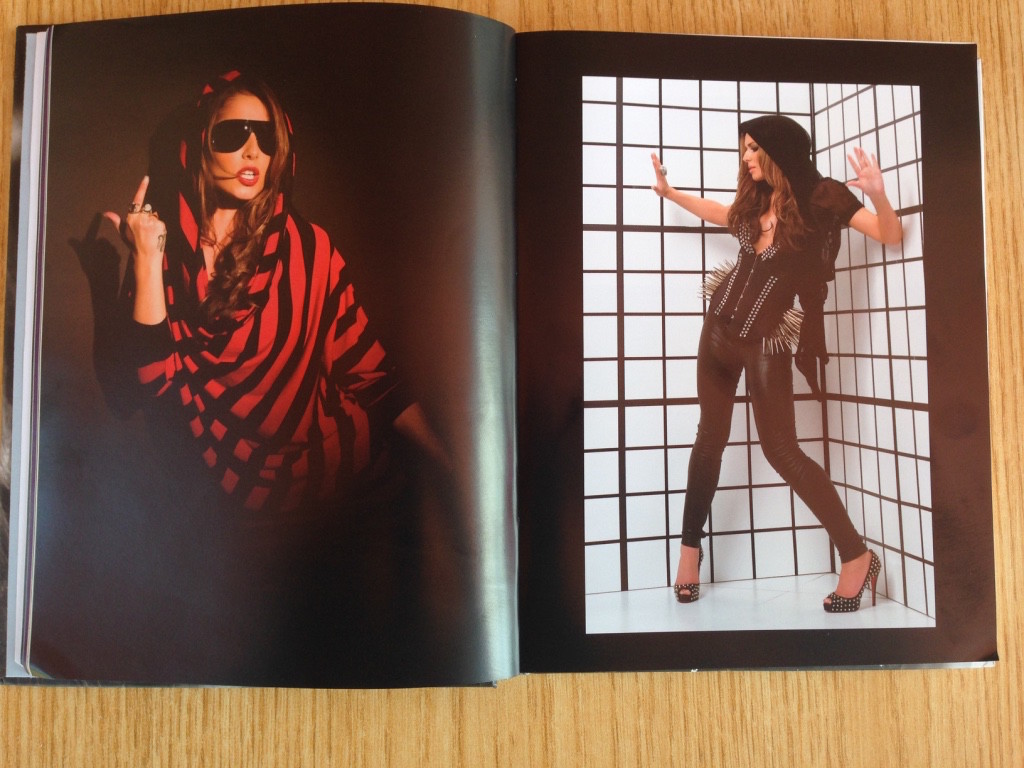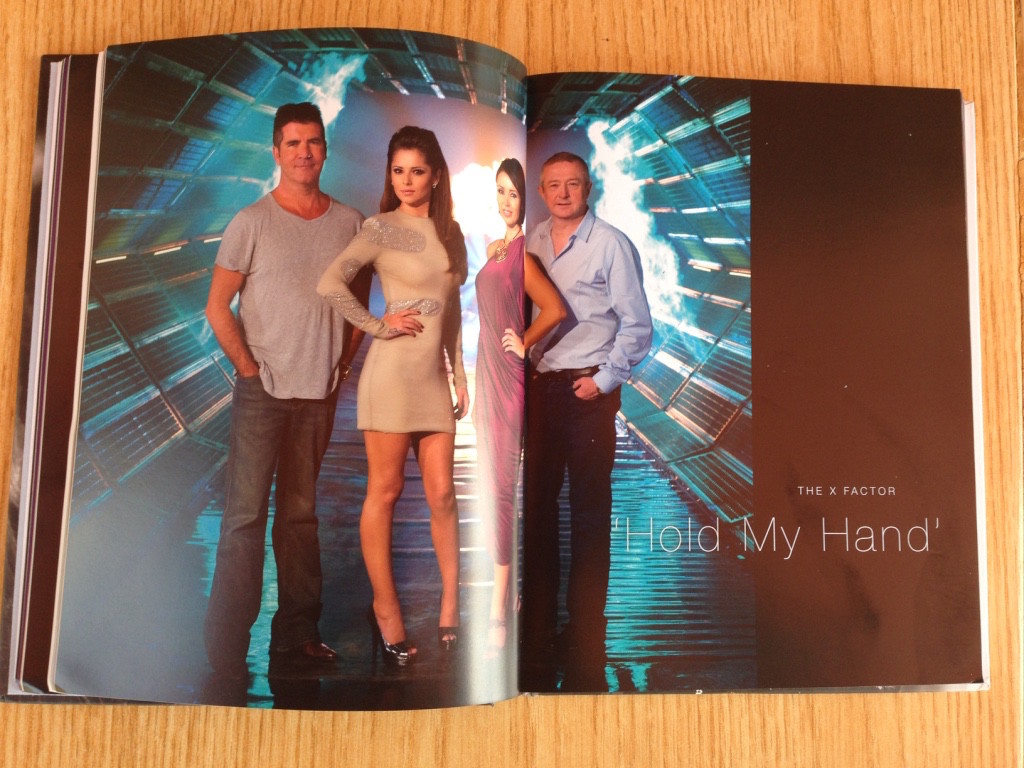 Through My Eyes offers an insight into Cheryl crazy celebrity lifestyle through a combination of her personal pictures and her words.Cheryl's breakthrough moment came in 2002 when, at the age of 19 auditioned for the talent show Popstars: The Rivals. After weeks of competition, the show's audience selected her along with four other female contestants namely Sarah Harding,Nadine Coyle, Nicola Roberts and Kimberley Walsh and together, they formed the group Girls Aloud.Their success was unrivalled at their peak and in a span of close to eight years, Girls Aloud has 20 top 10 singles, including four songs and two albums that topped the U.K. charts.In 2009, Girls Aloud won a BRIT Award  for best single, for their song, "The Promise." That same year, Girls Aloud announced that they would be taking a one-year hiatus. But after six years, the group had yet to reunite with industry experts blaming Cheryl's successful solo career.Since the group split, Cheryl's has had a massive solo star and one of the most popular X Factor judges in UK although she was sacked as judge from US X-factor judging panel by Simon Cowell.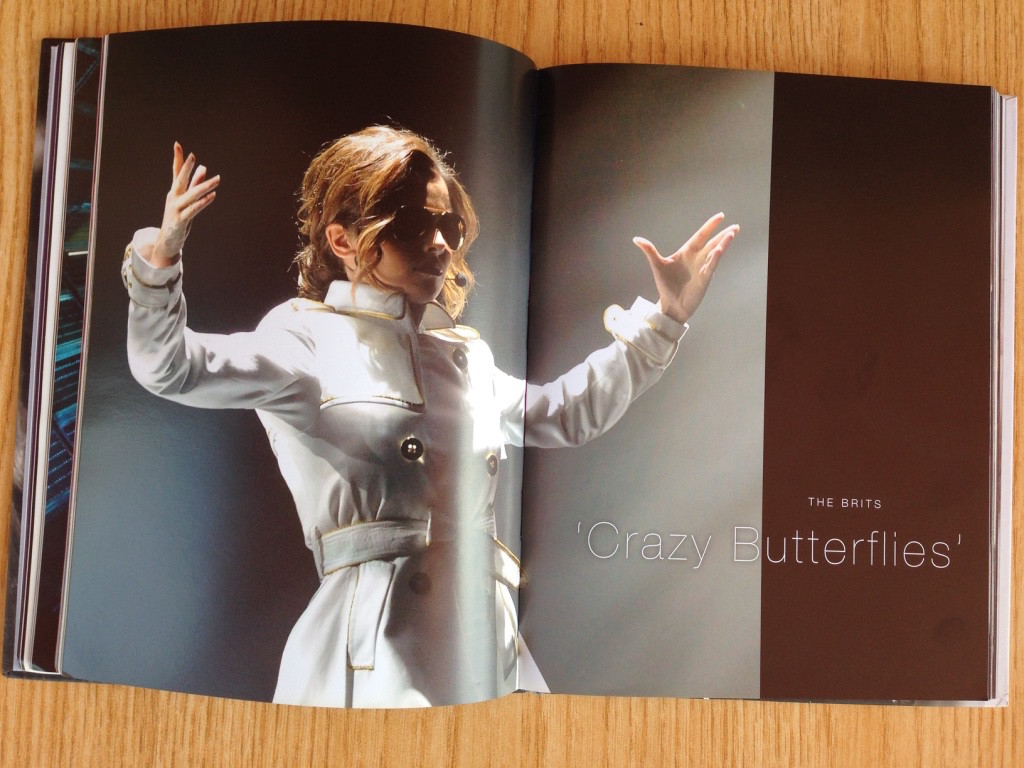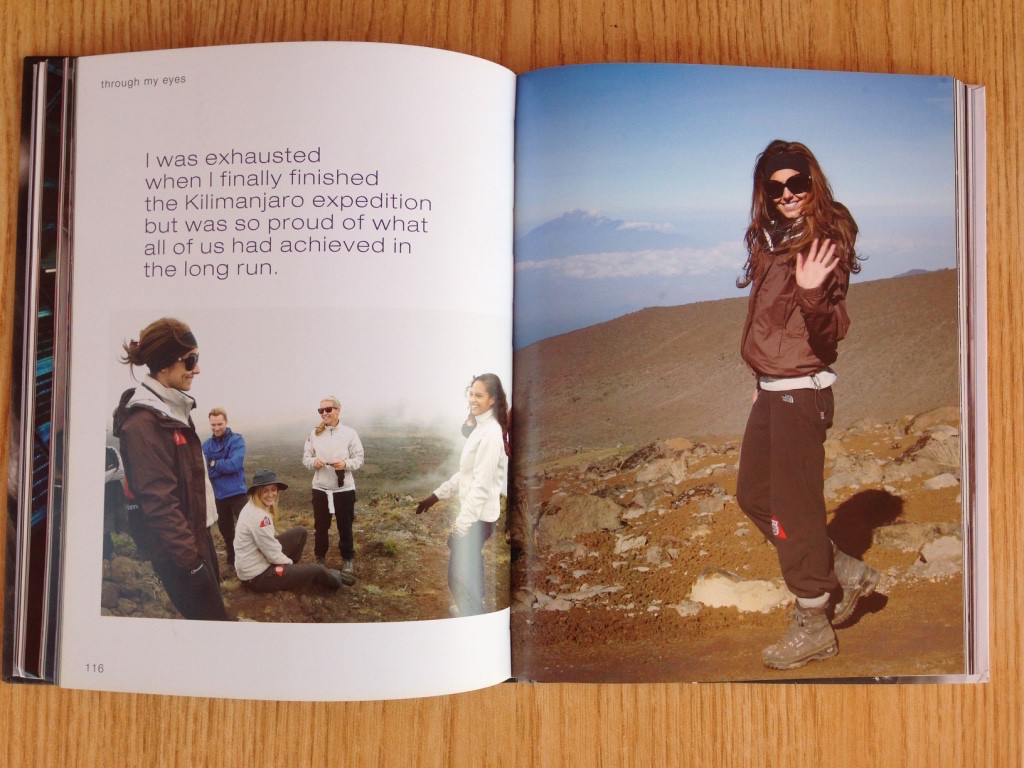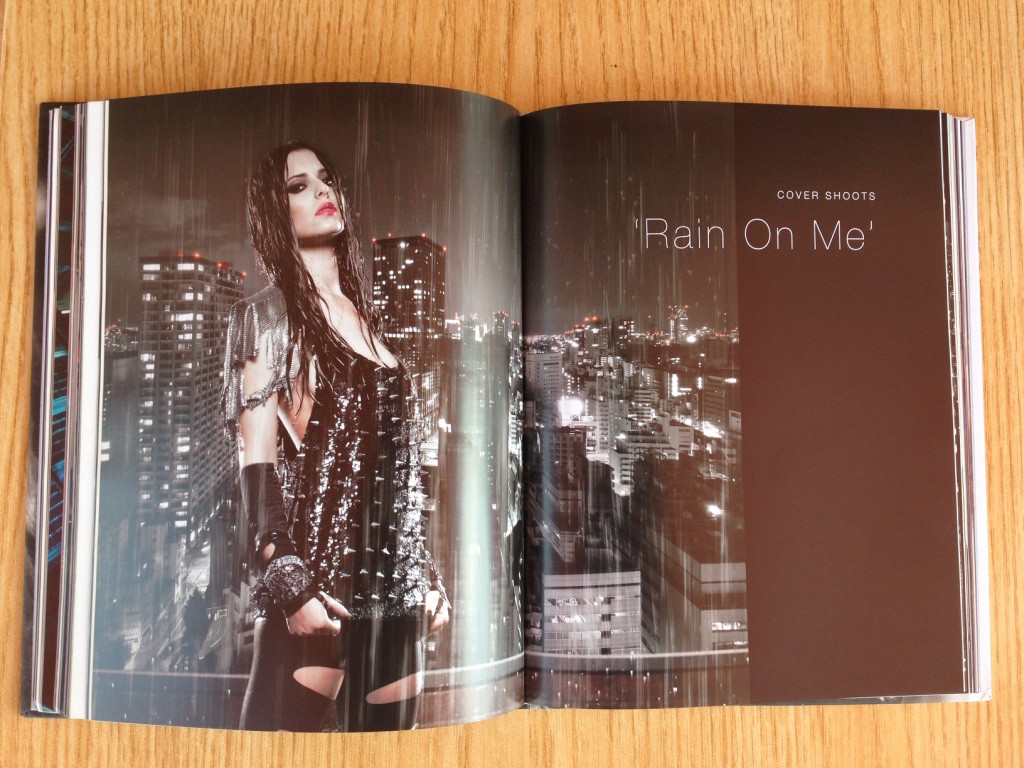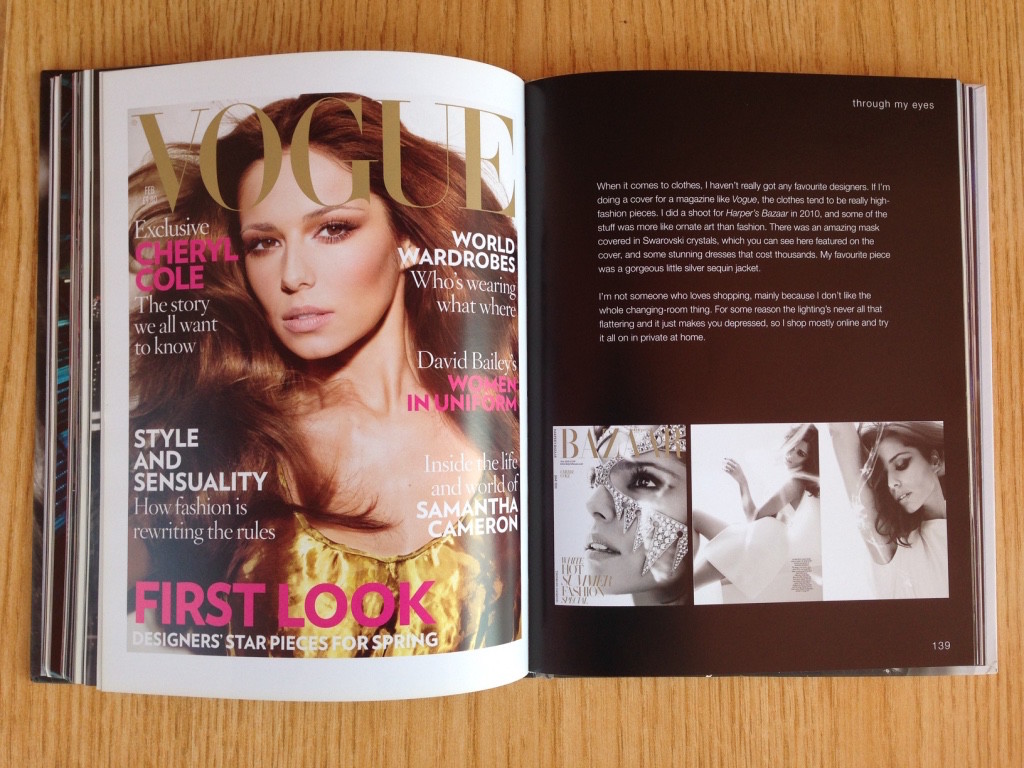 Cheryl had signed on for the American version of The X Factor in 2011, but she was dropped from the show early on and was replaced by singer Nicole Scherzinger. While Cheryl was not famous in the United States, she enjoyed great popularity in England. Cheryl is arguably one of Great Britain's biggest celebrities of the past decade as was seen when in December 2009, more than 5 million viewers tuned in to watch Cheryl host a one-hour special, Cheryl Cole's Night In.The ugly side of her illustrious career came when in 2003, the Cheryl was found guilty of punching a bathroom attendant at a nightclub. In the book, Cheryl talks about her solo album and also reveals some behind-the-scenes X Factor secrets as well as her charity work for Comic Relief, life on tour, and the enormous challenges of being a fashion icon. Cheryl began her solo career in 2008, when she signed on to be a judge on Simon Cowell's TV talent show, The X Factor and at the same year released a single, "Fight for this Love," which rose to No. 1 on the U.K charts.The book mainly concentrates on her life in the spotlight from 2009 when Girls Aloud decided to take a break.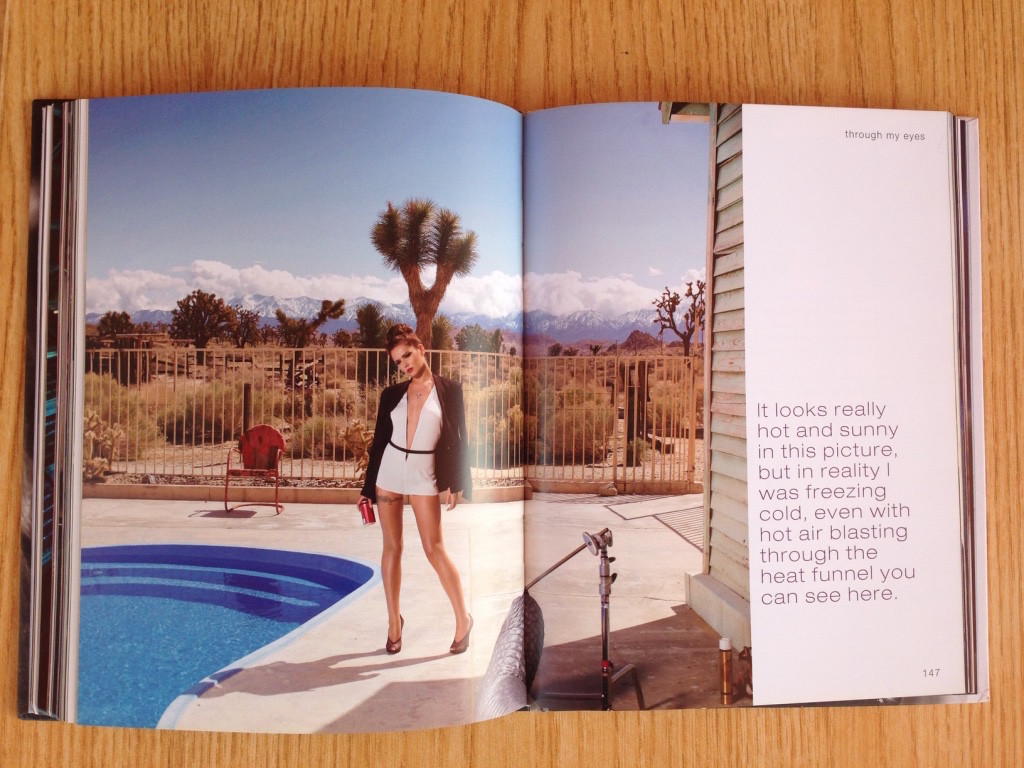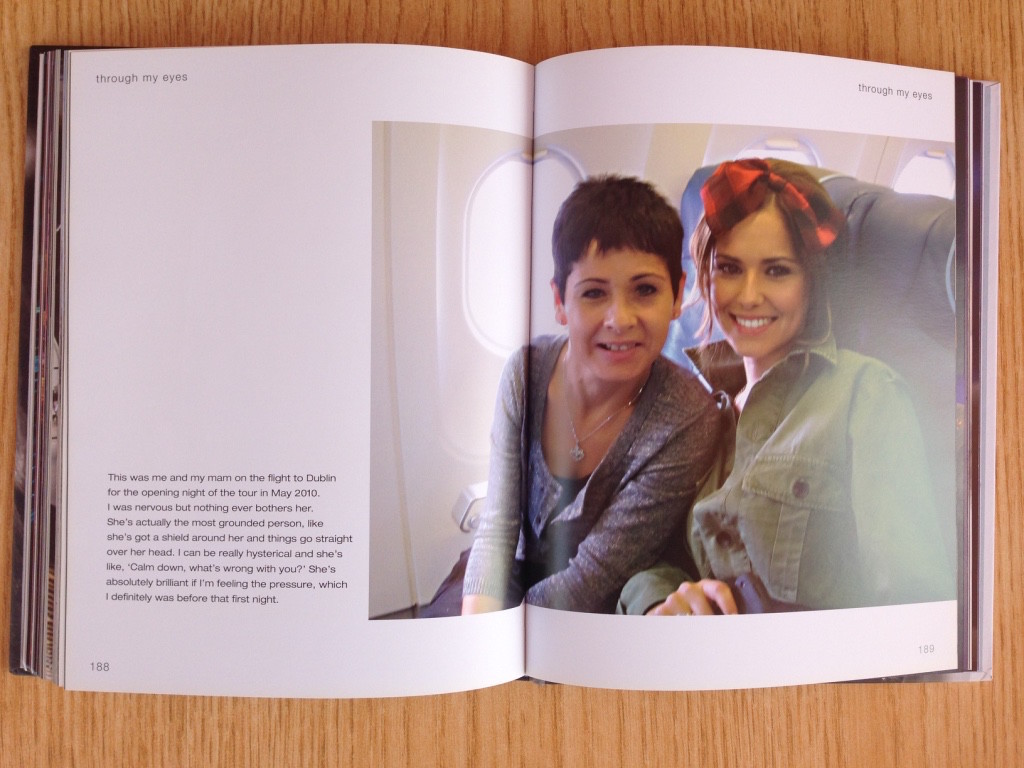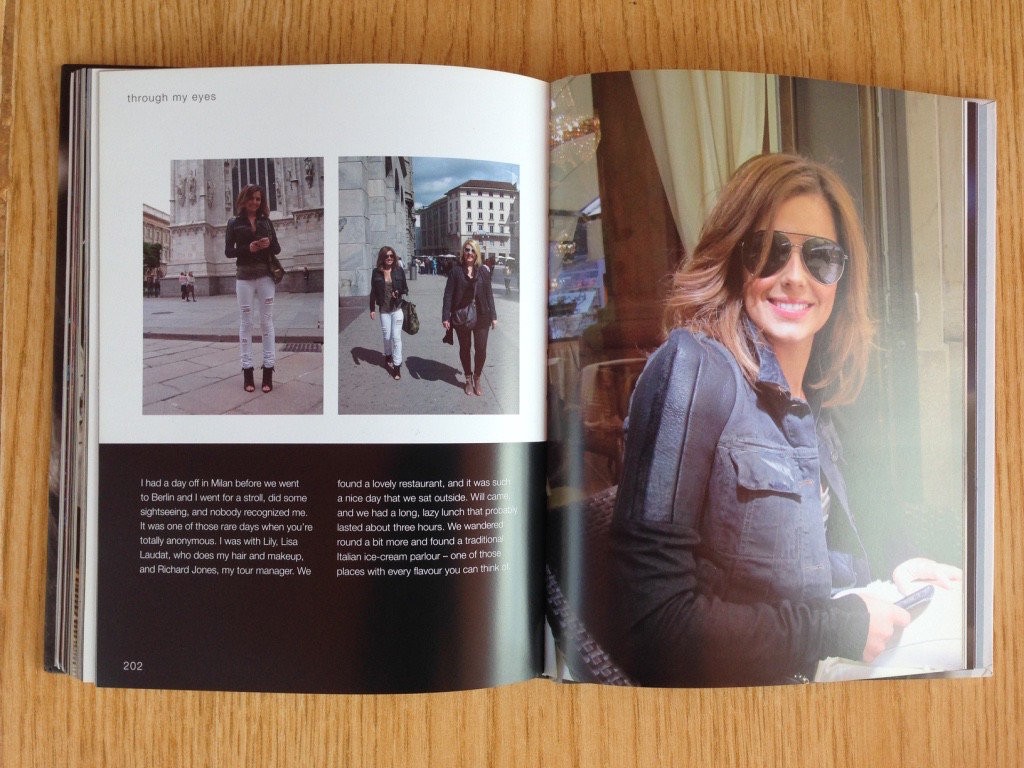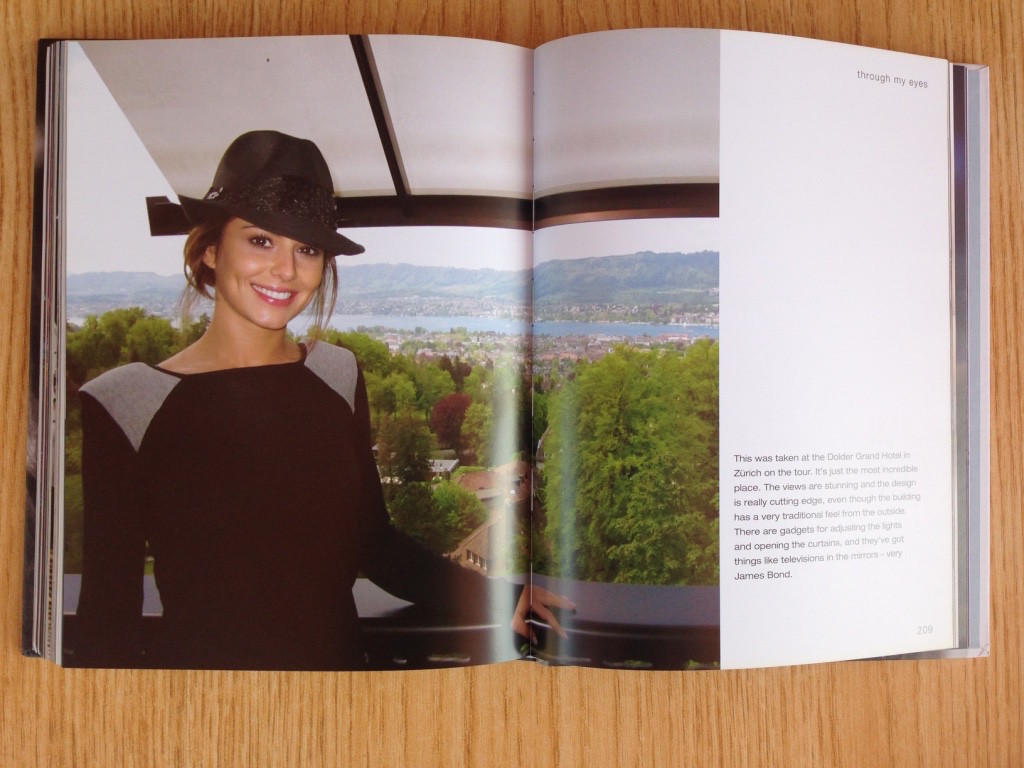 Spectacular images of her in the recording studio in Los Angeles as she works on her debut album are iconic.Was also impressed with her backstage in Dublin in Ireland on the opening night of her tour with the Black Eyed Peas.It's pretty easy to read book as it split into sections so you can just dip in and out of the bits you're interested in.Anyone expecting to find out about Cheryl's life story will be disappointed.Cheryl only shares her stand-out moments as a solo artist and explore her successful career with examples being behind the scenes at The X Factor and the world of L'Oreal as well as through the music industry's top awards ceremonies. Her charity work including raising money to fight malaria,a disease the singer contracted while vacationing in Tanzania, one of the iconic images published in the book has seen the Pop star endear herself to millions of people around the world. Cheryl also started a foundation focusing on at risk youth in North East England. From reading experience, there is a general consensus that when it comes to celebrity publishing, it is of great significance for the author to tell both side of the story, especially when it comes to secrets and controversies.Sadly, Cheryl refuses to tell her side of the story in this book and whatever made me buy this book expecting to read about such stuff, I was disappointed.However, as a great fan Cheryl music, it is a great addiction to library of Contador Harrison celebrities book collection.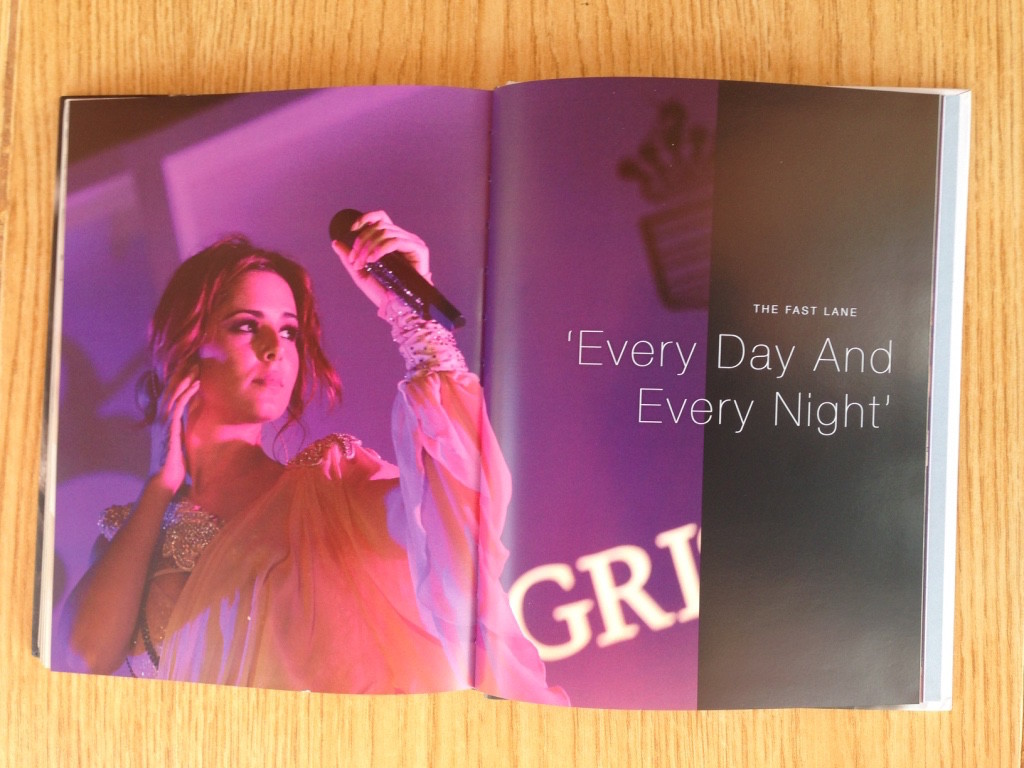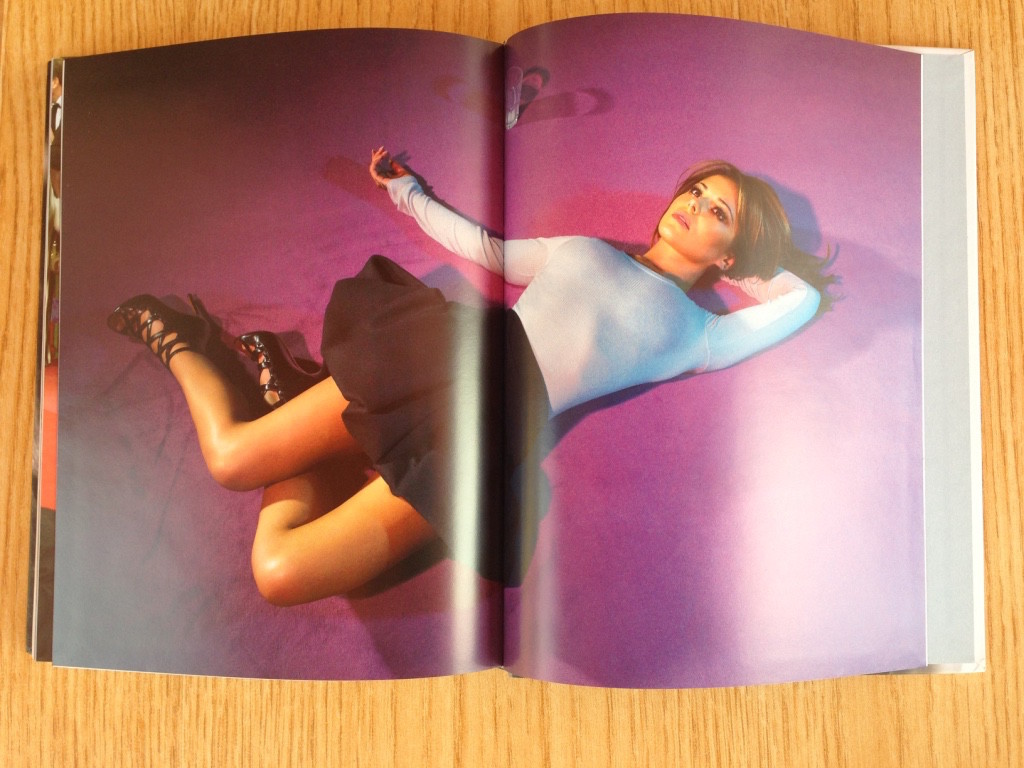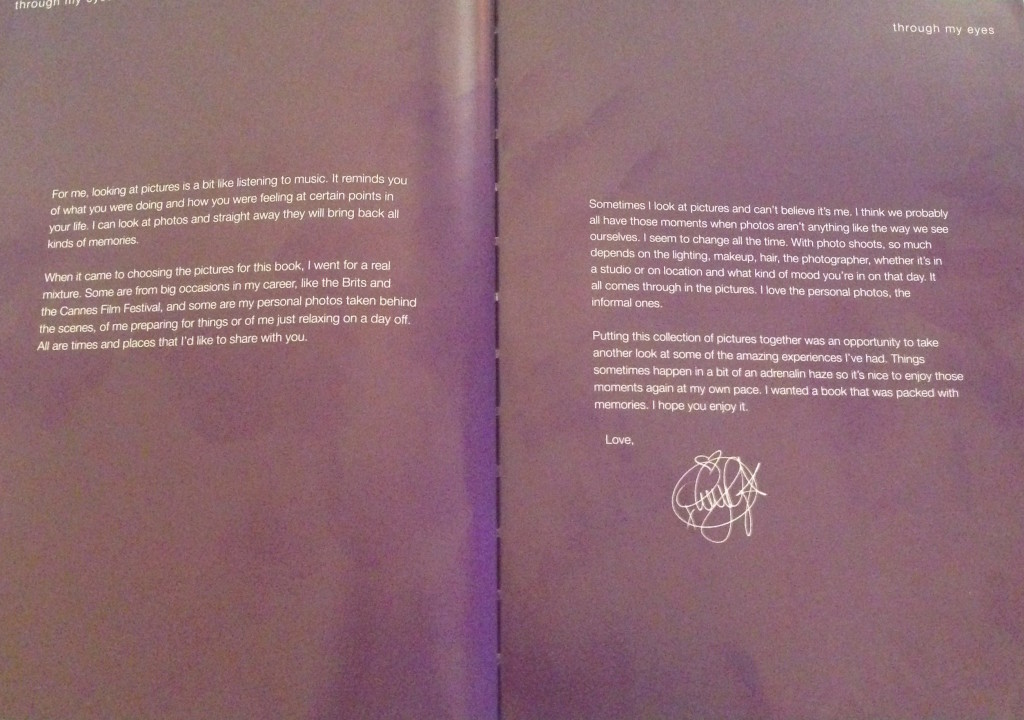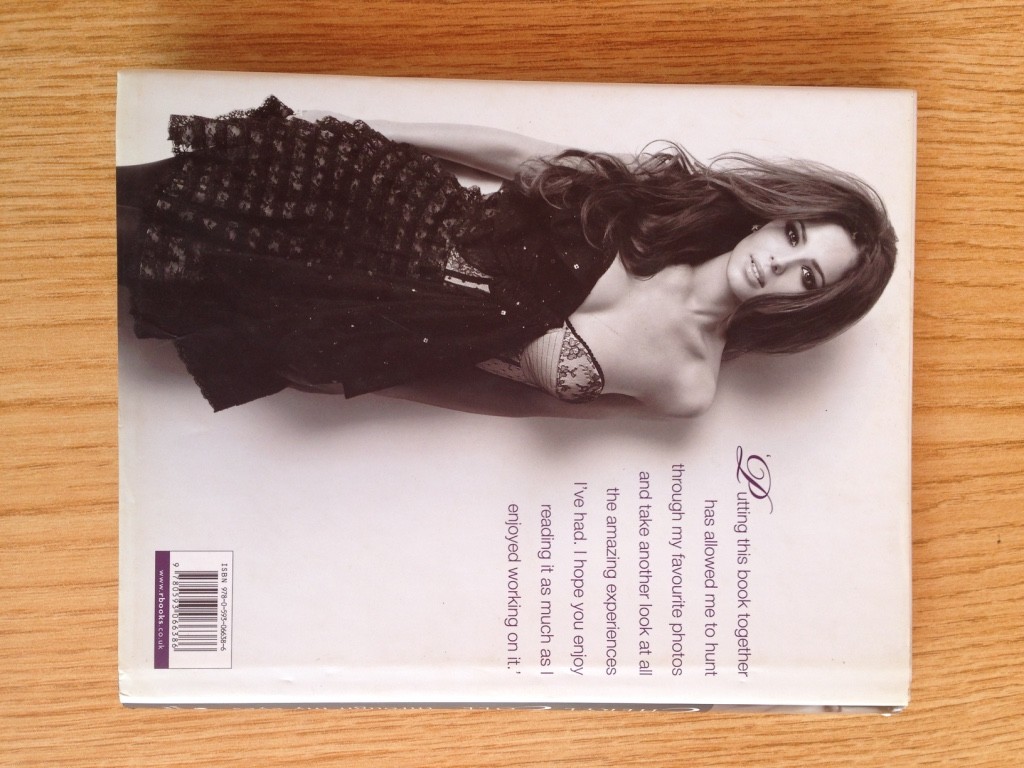 Previous
Next