The Rose That Grew from Concrete:Tupac Shakur
Posted on November 12, 2015 12:00 am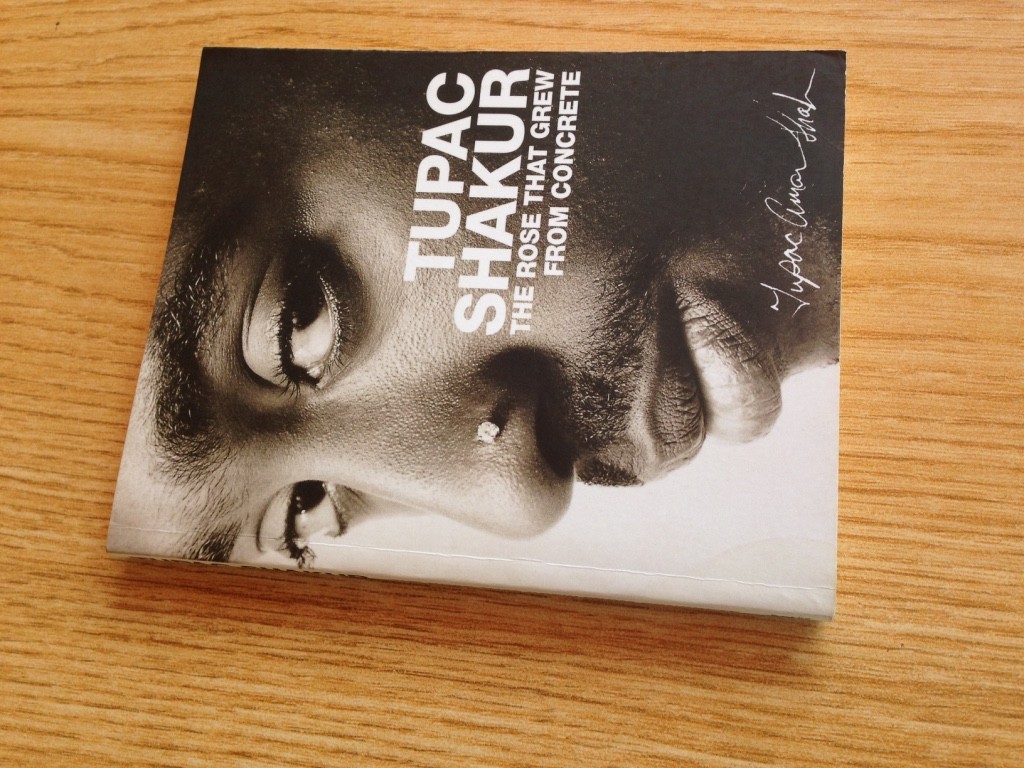 Known by his stage names 2Pac, Tupac Amaru Shakur, the late American rapper was also an author,an actor, and poet. The Rose That Grew from Concrete is focused on his poetry work. He is notable for having transformed the music industry especially Hip Hop and Rap. Tupac Shakur was killed at the age of 25 in 1996 after attending a special event in Las Vegas where former heavyweight boxing champion Mike Tyson was fighting Bruce Sledon.A day or so later after his death, he was autopsied, then quickly cremated. There was no funeral or any record of a tribute nor memorial. ""Poetic song? Is that an international genre?"" asked a friend when he saw me reading the book. Then it struck me: this actually is a book few people who loved Tupac Shakur have in their libraries, almost unknown outside Hip hop and Rap music industry.The performer, Tupac Shakur was also very American in nature, possibly the best rapper of his generation and one of the best of all time. A preface by Shakur's mother, a foreword by Nikki Giovanni, and an introduction by his manager, Leila Steinburg, in whose writing group the poems were written, makes this book a unique collection.For those who are not familiar with the genre, poetic stories are compositions inspired by poetry. Modern poetry seeks to tell stories and truths with a poetic significance, so that, they sear into the soul and can never be untold.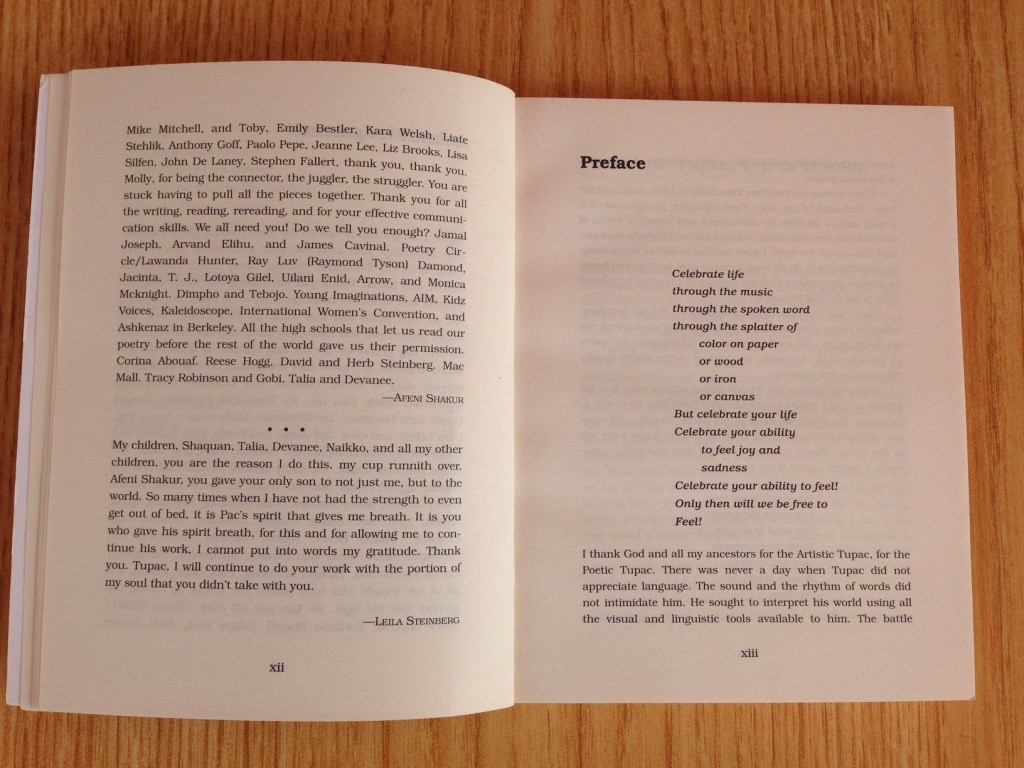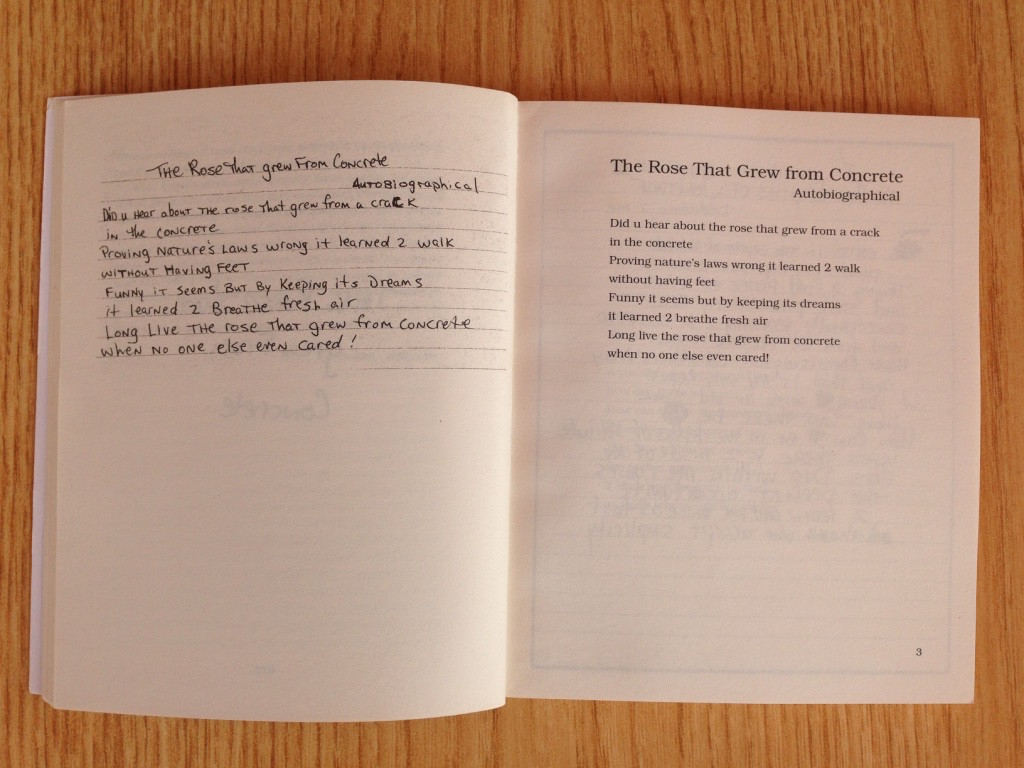 The aim for clarity is central and modern poetry essence, innovation and international context was demonstrated by Tupac Shakur.Some of us will see it as cosmopolitan, others as laconic but still lucid.The richness, strength and vitality of Tupac Shakur collection is marked by his prodigious diversity.I was impressed by the fact that themes persist through his diverse collection. An abiding interest is his mental landscape and how to relate to it as well as his presence as a teenager and visual power. Significantly, a great deal of modern musician poetry is his innovative and experimental work, whether consciously or not. The search for modernism itself had an urgency in his explorations.In most cases, the poem is used as the lyrics, but many instrumental works or solo vocals also fit the genre.Tupac Shakur was an expert in this field as the book which was published more than a decade ago proves.It is a collection of more than 100 poems that focuses on his upbringing, poverty, great personalities like Van Gogh and Nelson Mandela in his own handwriting on one side of the page, with a typed version on the opposite side.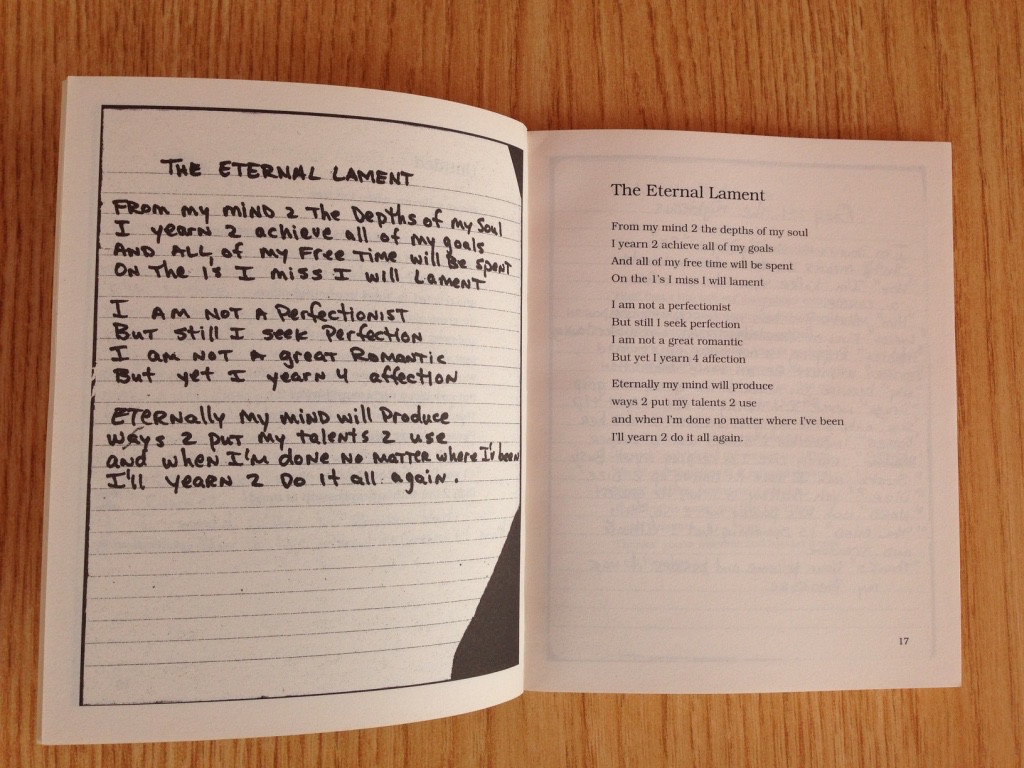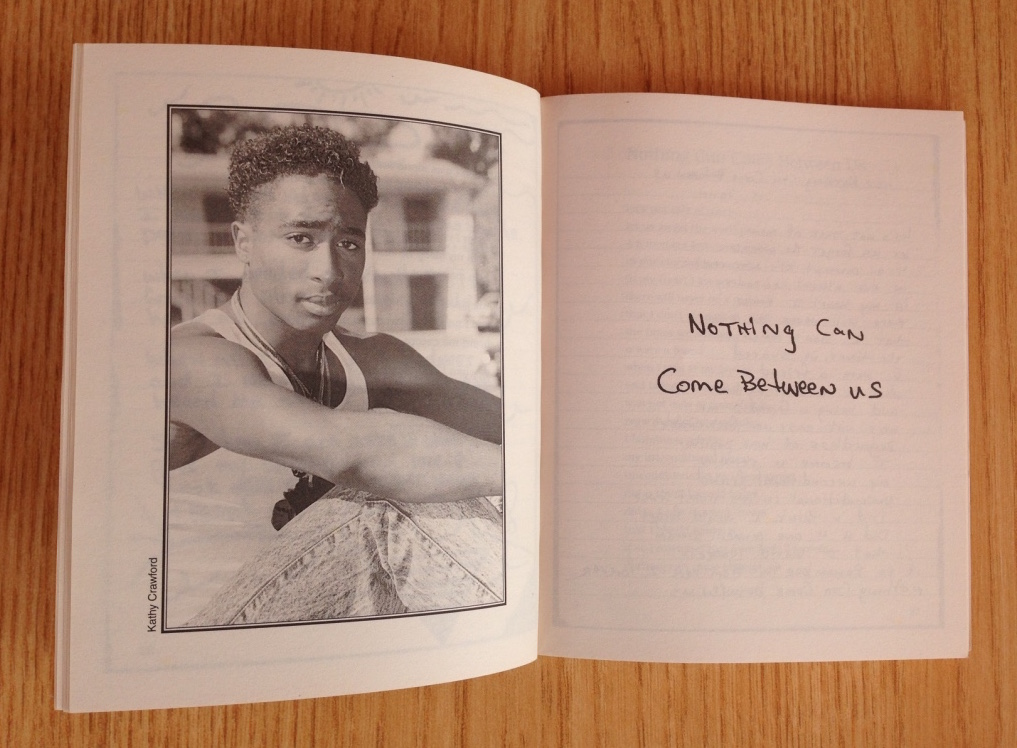 This is not a new concept for those of us familiar with how some of the World's greatest entertainers work and as biblical texts have inspired many great classical composers in the same way, such as Tupac Shakur's The Rose That Grew from Concrete.The collection was written by Tupac Shakur between 1989 and 1991,which was even before he became famous for Rapping skills.Reading through it is clear Tupac's musical interpretation is principally reading between the notes, just like literary appreciation can be defined by reading between the lines.Thus, it is clear his music is written and appreciated like a work of literature. The poems are compelling with selections being reproduced from the originals in Shakur's handwriting, personalised by distinctive spelling and the use of ideographs and complete with scratch outs and corrections. Tupac Shakur was 19-year-old when he joined the writing circle of Leila Steinberg, as she relates in her introduction to Tupac's collection. The youngster wrote love poems, distressed poems, depressed poems. Reading through his poems it is very clear about his impressive passion, anger, a bit of gentleness was influential in his writing such as "What Can I Offer Her" and "Government Assistance or My Soul" where his makes it known that unemployment need to be addressed.Tupac's version of poetic work mostly uses the original poem as lyrics, enriching it through musical arrangements. The poems gives an entirely new facet to the poetry industry.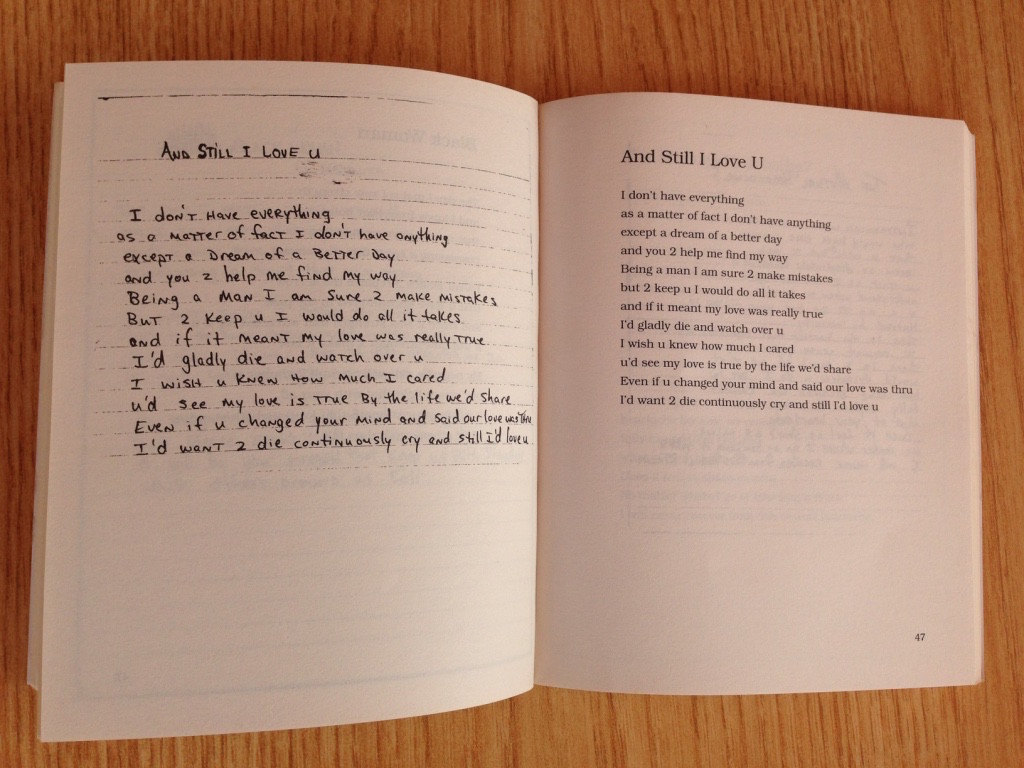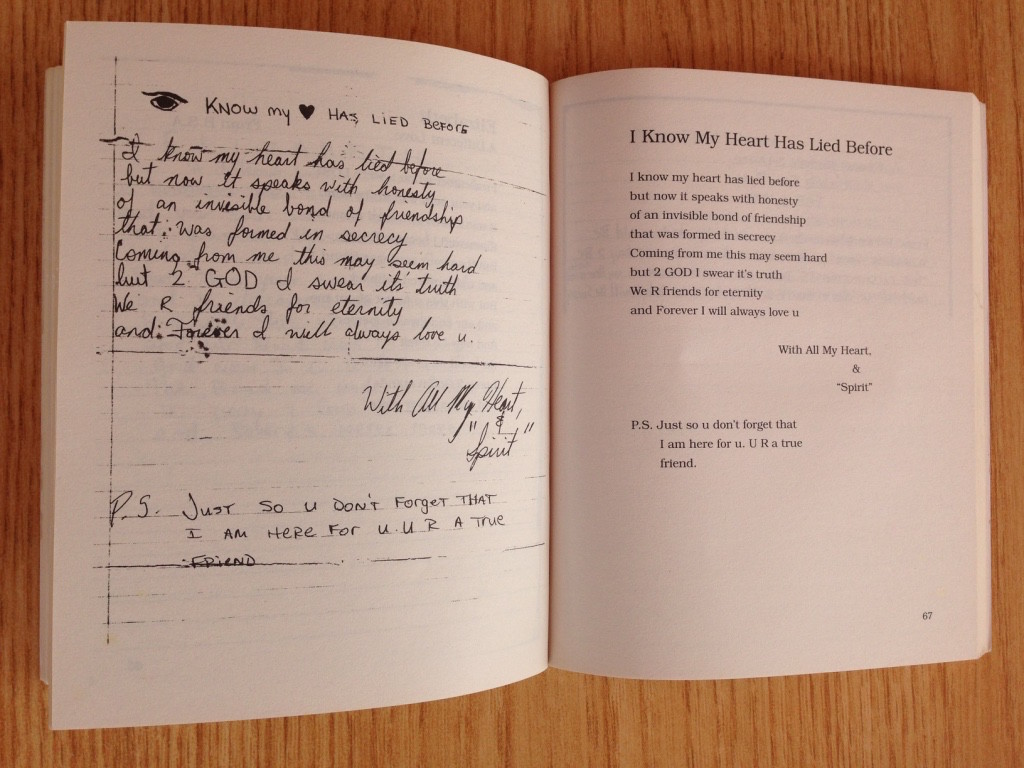 This collection of poems was like the best performance that night and, at the same time, the best representation of what Tupac Shakur was trying to do.With the exception of "In the Event of My Demise," all of the pieces are accompanied by typed text, which leaves his spelling intact. Some poems are also accompanied by his drawings. A few black-and-white photographs appear as you can see on some of the images Ive shared from the book.While the study of the social and political background of the poems is interesting to read, Tupac Shakur's choice of poets included in each chapter is sometimes questionable, particularly as there is no mention about the criteria of the poets included in this book.Overall, the misogynist of some of Tupac Shakur's rap lyrics does not appear on these pages, and the object of the writer's affections is not always female.Nevertheless Shakur's rap lyrics, none included here, are much more effective poetry. After reading this poems, am wondering whether Tupac Shakur was the most misunderstood entertainer of 20th century despite his talented poet and performing skills. Another puzzling thing is that there are some seriously mistranslated expressions.Nevertheless, the publication of this book deserves a thumbs-up and must be followed by similar studies in prose and drama.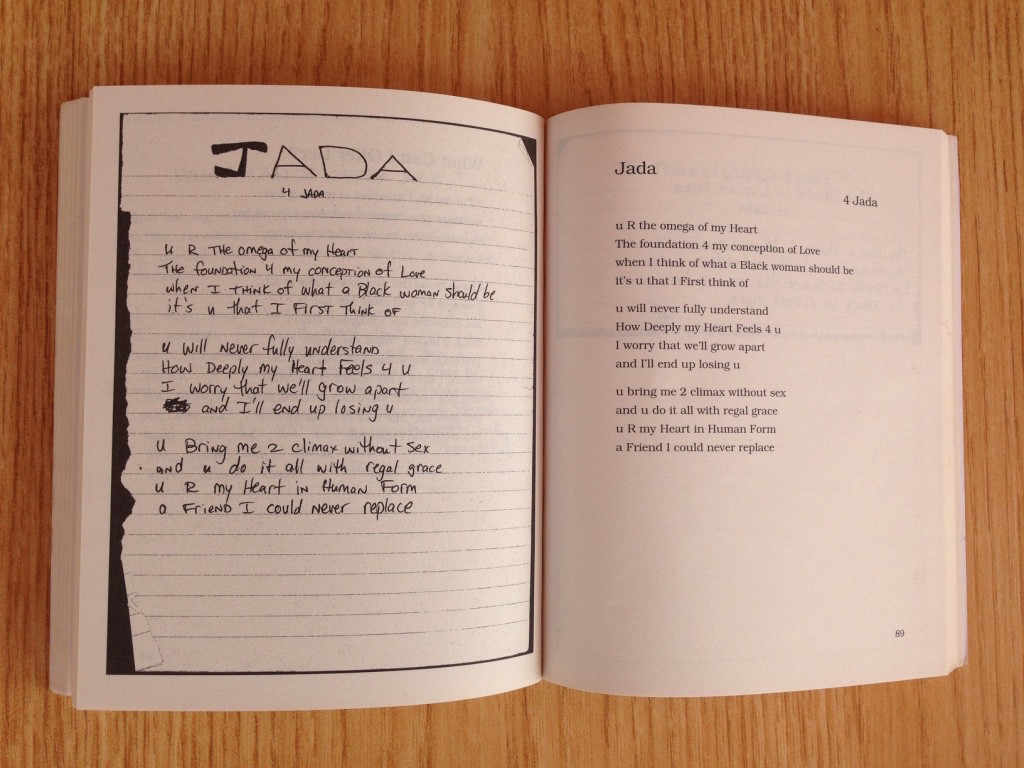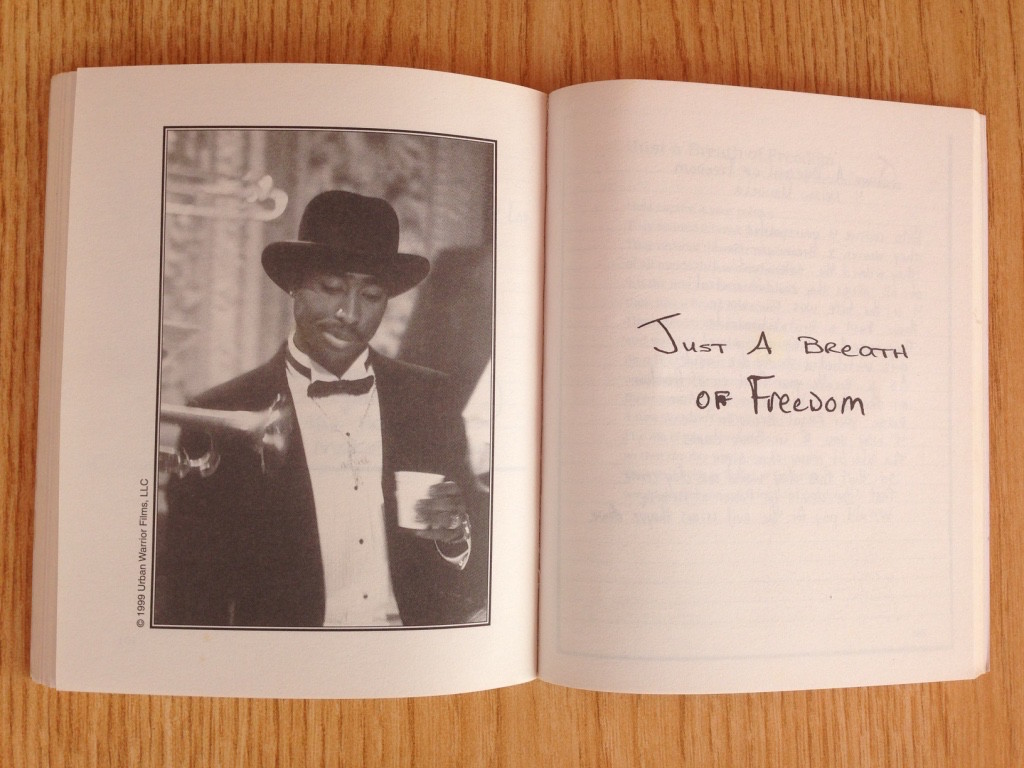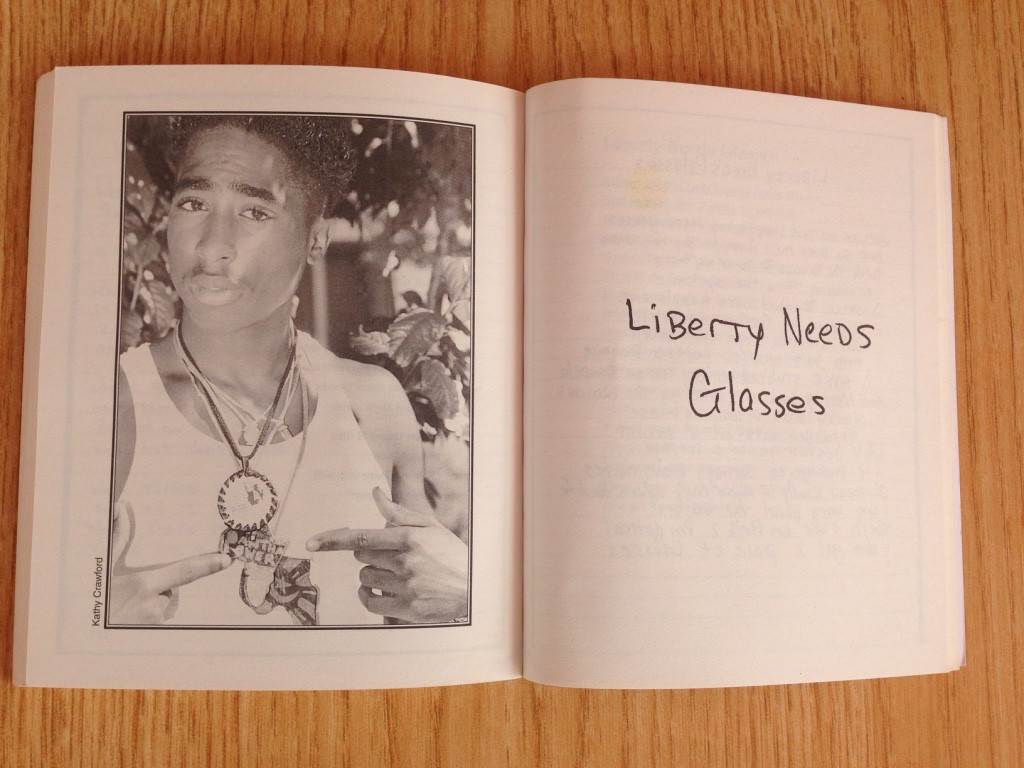 This book of Tupac Shakur's youthful poems was collected by his manager, Leila Steinberg and published with the permission of the Tupac Shakur mother, has allowed me to see the hopelessness that the rapper felt as a young black male in United States of America, a poet who thought he had to be tough to survive and whose posturing killed him.Contemporary poetry is such a rich field, and so unjustly neglected, so just think of this Tupac Shakur collection as an introductory sampler. True education is a tool which helps the development of humanity. Education has to help people to learn more about themselves and how to express themselves. I think his method is very suitable for teaching young poets like Tupac Shakur was in his time of writing this poems. The happiest I've ever felt was when poetry written by people like Tupac Shakur is published in a book.If the method of learning is right, then a poet can be created by a teacher and indeed Tupac Shakur was one of them.The poetry teacher and the community in this case Hip Hop and Rap community are only, however, the facilitators who help to poets and poetess to explore their creativity.This book is worth buying and stocking.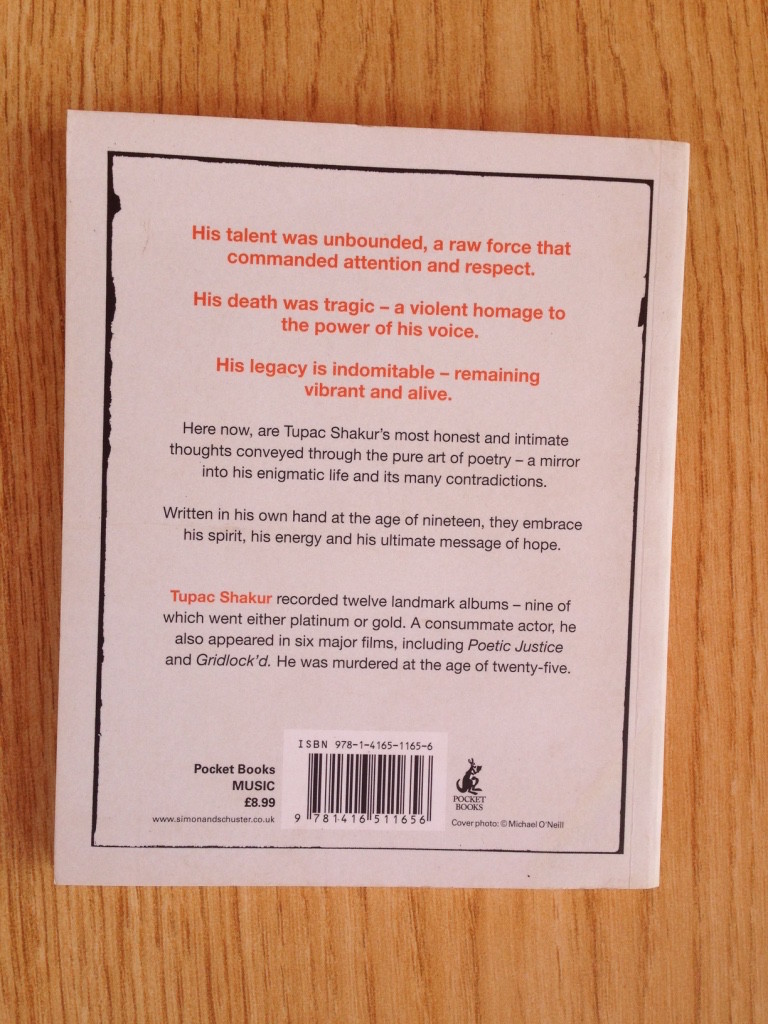 Previous
Next