The potential of Tanzania's 3G network
Posted on April 4, 2016 12:25 am
Tanzania has more than 17 million Internet users as of 31st December 2015 and as the number of Facebook, Twitter and Instagram users in Tanzania continues to rise, it is no secret that the largest country in East Africa has established itself as home to one of the most digital and social media users in Sub saharan Africa. A recent Africa mobility survey, it found that Tanzanians particularly enjoyed the ability to connect with others using mobile devices and believed that the latest mobile technology was essential for keeping in touch with friends and family.While SMS remains the main function of mobile phones for Tanzanians, mobile Internet services follow closely behind. Not only are people using their mobile devices to stay in touch with their friends and listen to music and videos, a growing number of Tanzanians are also using these devices for business activities such as email and file transfer. According to the survey,Tanzanians are more likely than citizens of the other East African countries surveyed to use wireless devices for business purposes and 93 percent of those surveyed said mobile technology has made Tanzania a more efficient place to do business.The survey also stated that existing mobile technology has helped citizens improve their quality of life by providing them with access to information on areas such as agriculture, health, well-being and public education. In Tanzania, there is also a budding market for different kinds of online businesses, which is likely to lead to higher demand for fast and reliable 3G and even 4G services from leading operators Vodacom Tanzania, Tigo Tanzania and Airtel Tanzania.
With such an appreciation for the value of mobility, the potential of 3G in the country is enormous and it is well-positioned to become a leader in the adoption of mobile technology. Tanzania is already a major market for data services such as ringtone downloads, news, music and video in major cities like Dar Es Salaam, Arusha and Mwanza. This trend is set to continue and dramatically accelerate in the coming years.To encourage growth and maximise the industry's potential, it is imperative for the country to build a wireless technology ecosystem to support the surge in demand for data services that will emerge over the next few years.There are some areas on which the mobile industry could direct attention as 3G service roll-out continues. Certainly, the quality of these 3G networks could be further optimised to provide both better connectivity as well as geographical coverage like educational efforts on the benefits of 3G services to consumers could also accelerate. It is only when these are achieved that consumers will truly begin to utilise services such as social networking, mobile commerce or even gaming and social networking.For operators, growing consumer demand for online activities will lead to an increase in 3G subscriptions and profits. However, without proper preparation and rollout of networks that provide fast and reliable mobile connections, the current networks will appear to be vulnerable and reduce consumers' satisfaction toward operators.Despite the challenges, there are several steps that stakeholders in Tanzania can take to strengthen the wireless technology ecosystem.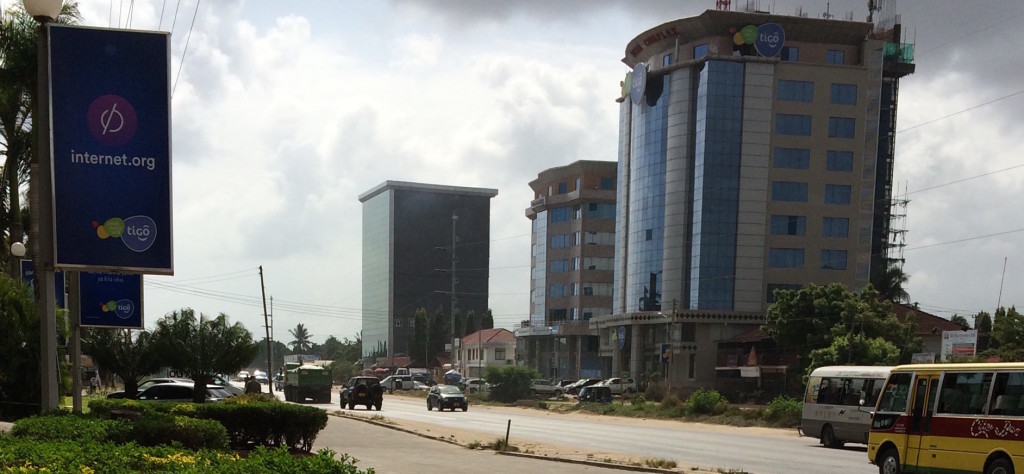 The Tanzanian government has been successful with policy development initiatives that encourage the adoption of new technologies to support faster data connections.In order to optimise their investment in the building of 3G networks, telecom operators should play a key role in the promotion of 3G technology. To increase the adoption of 3G, operators need to go beyond their existing promotional strategies, which include offering lower Internet rates and free access to social networks to consumers. They need to look to drive awareness of the kind of functions that 3G smartphones can offer, which go far beyond checking Facebook and posting on Twitter.In countries where 3G benefits are visible like Australia and Finland, 3G smartphones could open up a world of opportunity to Tanzanian consumers from mobile banking, mobile healthcare to mobile education applications. In order to increase 3G subscriptions and accelerate 3G migration, it is important to educate Tanzanian consumers about the benefits and possibilities of using smartphones and other mobile broadband devices.The African mobility survey highlighted the benefit of mobile and the resulting need for greater collaboration between key stakeholders in Tanzania's telecom industry in order to build a stronger mobile ecosystem. By working together, the government, telecom operators and other industry stakeholders can raise awareness of the importance of reliable mobile broadband infrastructure to meet the projected demand for data and applications from Tanzanian consumers.Combined with the country's enthusiasm for digital technology, Tanzania can reap the benefit of wireless technology and unleash its potential in the areas of technology and business.
Previous
Next