The Freemasons: A History of the World's Most Powerful Secret Society by Jasper Ridley
February 23, 2015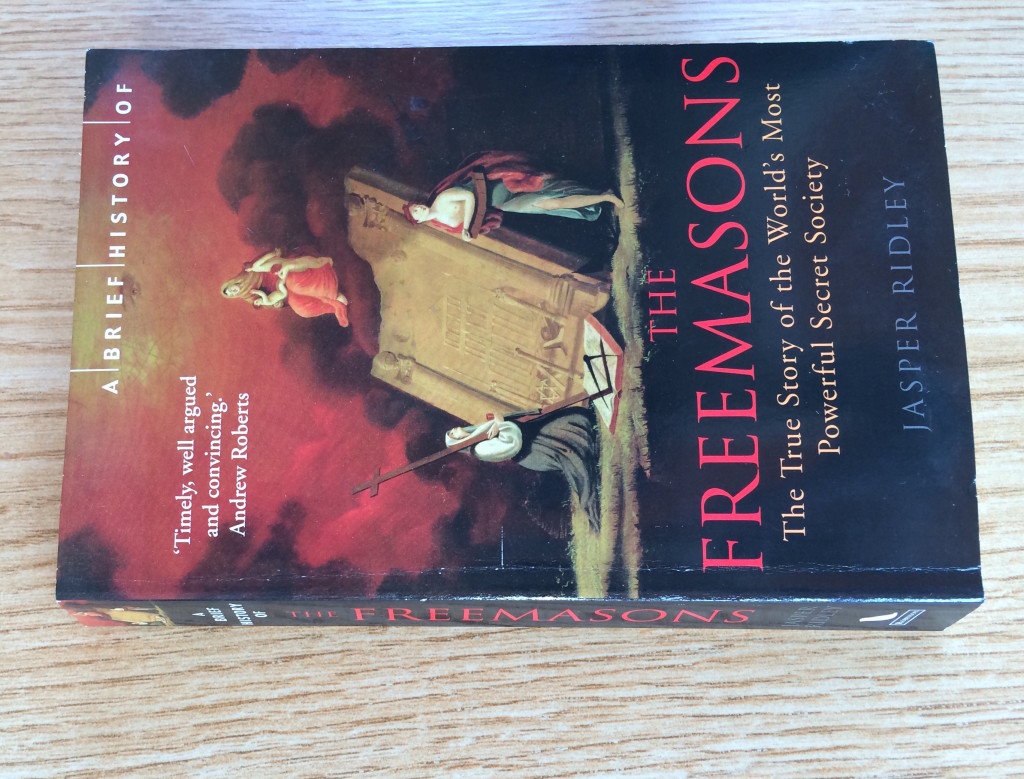 The Freemasons are said to have originated in Scotland and is a charitable organization open to anyone willing to express a belief in god, although candidates are never required to say in which particular god they believe. Historically, the Freemasons trace their origins back to those who built the Temple Of King Solomon, through the evolution of "free masons" as craftsmen in medieval times and the formalization of the first lodge in England in 1717 which means Freemason's tercentenary is two years away from now in 2017. Very few are allowed into the inner chambers of the Freemasons lodges.In one of the Freemasons Lodge Contador Harrison visited on 16th June 1999 (according to my daily records) in New South Wales, Australia, the central symbols are a mason's square and compass as moral metaphors and a giant "G" which hang as a reference to belief in a higher power.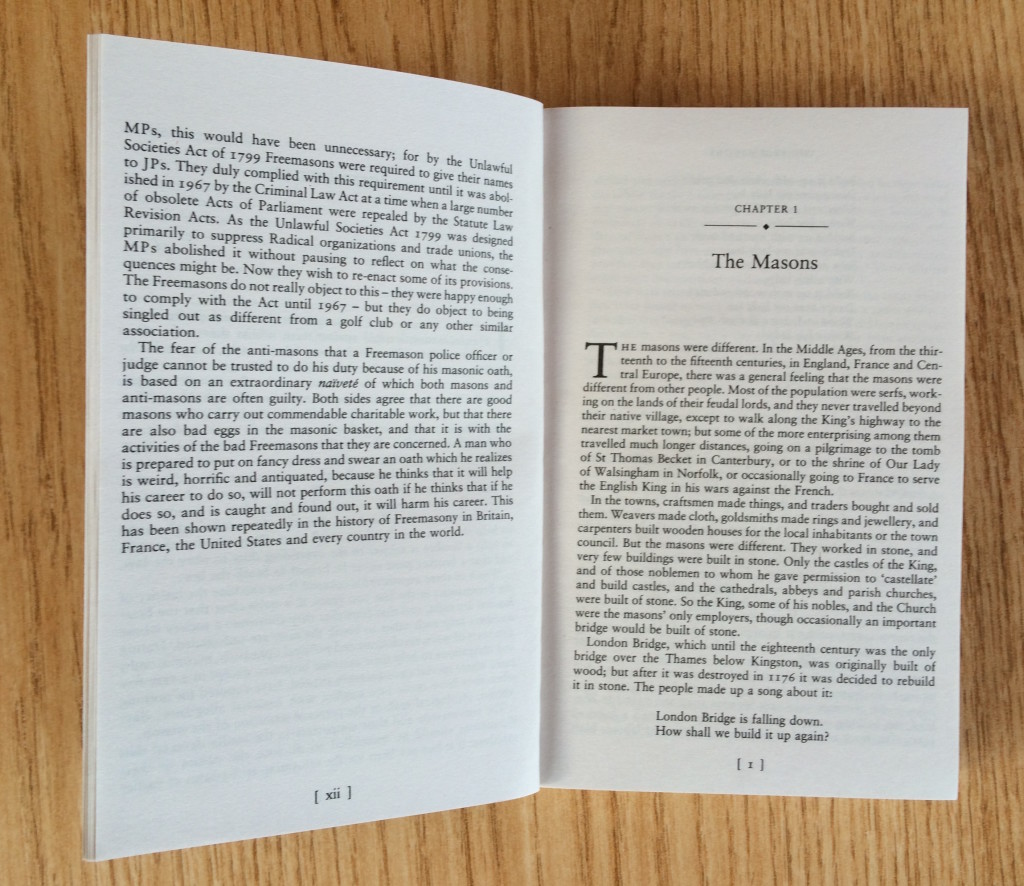 That higher power may be from any faith tradition and holy books such as the Bible, the Koran or the Torah which sat on a small, altar-like marble pedestal.I got the tour courtesy of a relative who informed me that ceremonies and rituals allow only members to move through the different levels of the fraternity, but these practices remain hidden to members of the public like you and me.But don't be dismayed because there are only a very few people who know such. Since that time, I have had deep interest in understanding the Freemasons albeit with little success.Thanks to my addiction of reading books, Dan Brown's blockbuster novel The Lost Symbol, which focused on the organization was an eye opener.I will also never forget how The Simpsons had a go at Freemasons with the classic "Stonecutters" episode.Those of use who have looked closely at the US dollar bill, All-Seeing Eye above the pyramid symbol is a well know Freemason symbol, and the Latin underneath is a Freemason motto, meaning "new world order".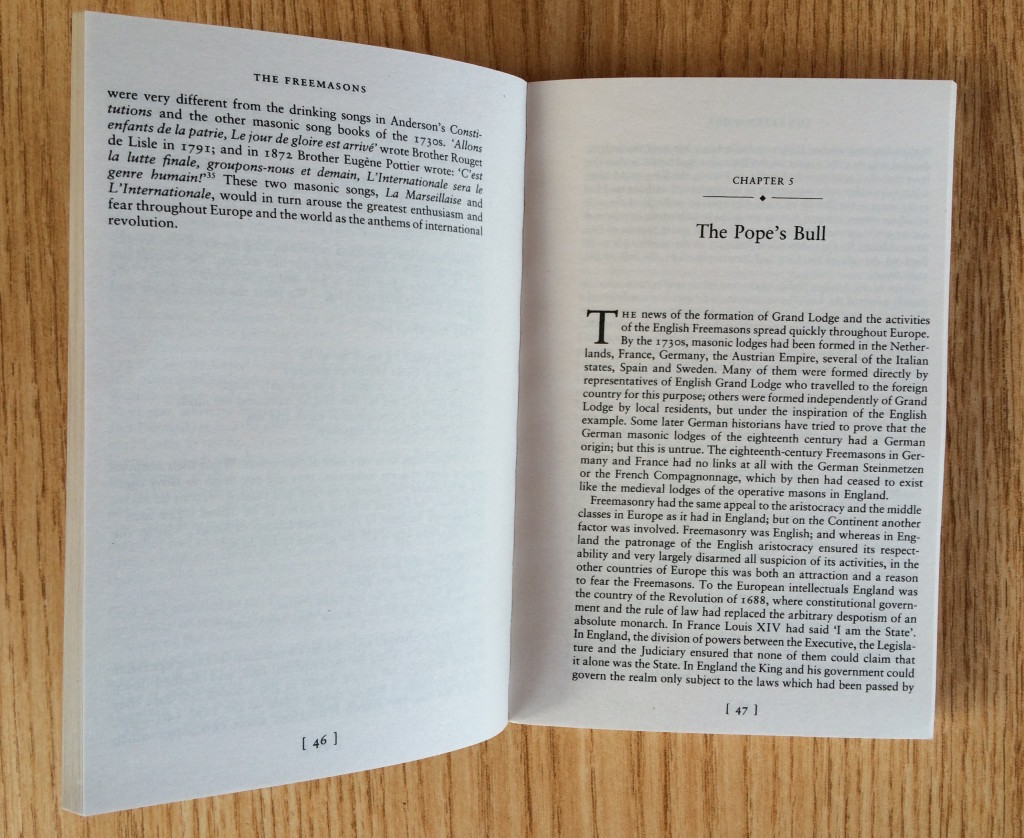 Browsing the local library books last month, I came across this book;The Freemasons: A History of the World's Most Powerful Secret Society by Jasper Ridley and due to my interest, I couldn't resist spending few dollars for it. Reading chapter by chapter, its clear that in the past, symbols and ritual equipment which had little in common with those used in the conventional religions were found in Freemasons buildings. Among the pieces the author talks about were chandeliers,Bible, Koran and fully ornamented silver cups similar to that used for the Holy Communion ritual for those who practice religion called Christianity. Symbols fixed on the walls included stars, rulers, compasses and hammers.The secret society of Freemasons is undoubtedly a worldwide movement pioneered by masons, which is why the symbols found on the walls of Lodges are related to their construction equipment.Freemasons Lodges are spread as different professions join the group, which is devoted to helping its members lead more moral lives according to the author.Freemasonry membership involve participation in a number of unusual rituals like the the rolled-up trouser leg on initiation, the secret handshake whereby apparently the thumb of one Lodge member makes contact with the second knuckle of another, the wearing of ceremonial aprons at meetings among many other rituals. With time, I have learned that Freemasonry supports various charitable causes just like other secular service groups as Rotary and Lions. So there must have been more to Lodge membership than good works.There are numerous conspiracy theories about Freemasonry that I believe should be discussed.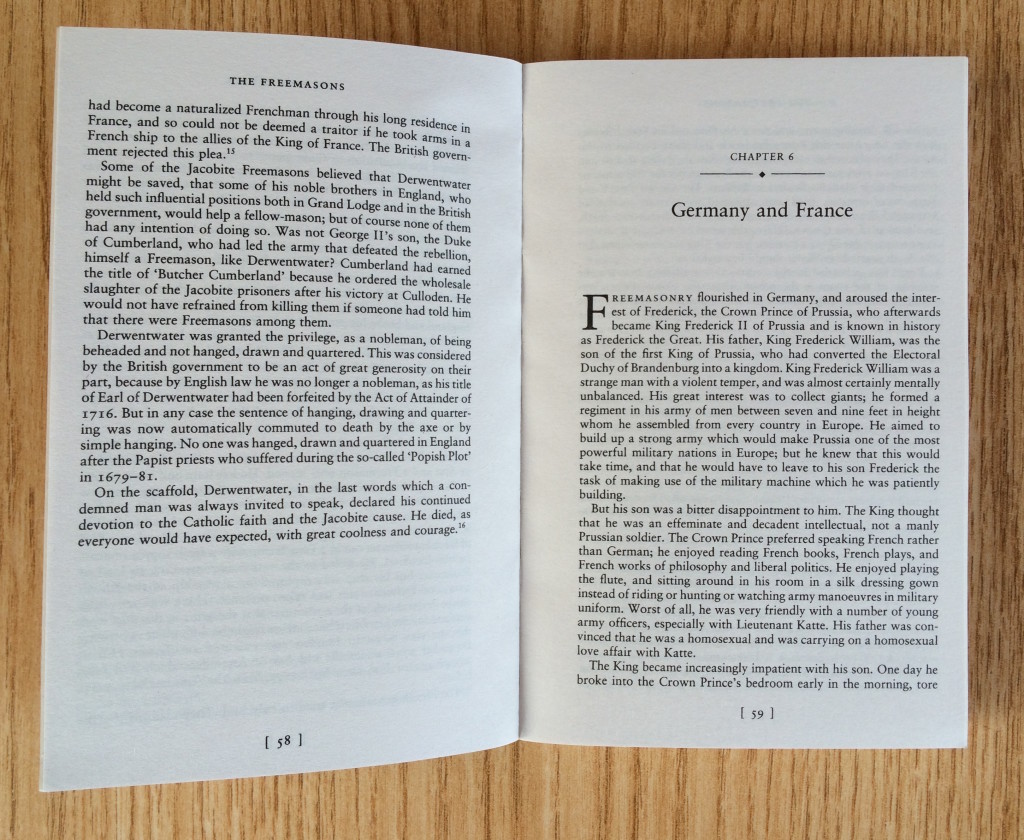 The age of the society itself is unknown, according to Encyclopedia Americana, Freemasons evolved from the builders' guilds of England and Scotland, but some experts believes that it can be traced to ancient Rome, where an organization of workmen formed."This brotherhood consisted of builders and architects.The college flourished under the Roman Empire, which sent its members endowed with skill in architecture and the spirit of confraternity to the various provinces that the Romans had conquered. Among the international figures who belonged to the Freemason society were founding father of the U.S. George Washington and President Thomas Jefferson, as well as the South American freedom fighter Simon Bolivar and Giuseppe Garibaldi, one of Italy's greatest figures. Anders Breivik, the man responsible for mass murder in Norway three years ago was a prominent member of the Lodge of St. Olaf in Oslo although he was immediately excluded from the organization. Astronauts in the Apollo program Mr Buzz Aldrin was a self-professed Mason.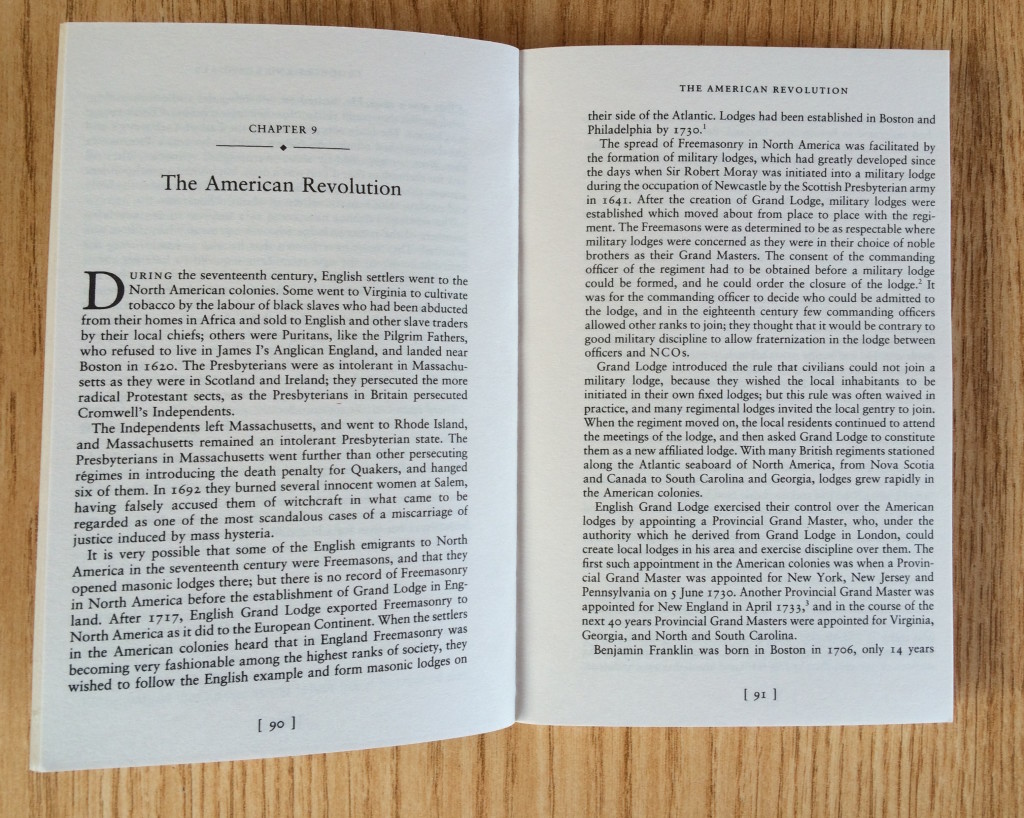 Legend and rumour were allowed to run rife, blaming them for the control of kings and kingdoms, presidents, prime ministers, parliaments and whole economies.The Masons do not control the world contrary to what many people think according to the Jasper Ridley. In Roman empire, provinces established similar colleges or associations, in which they transmitted to the native inhabitants their knowledge of the art of building and impressed them with their spirit of fraternal cooperation in labor according to Jasper Ridley. In the course of development, the voluntary associations used builders' tools as symbols to teach basic moral truths, emphasizing the fatherhood of God and the brotherhood of mankind.The Freemason association which operated through a basic unit called a lodge was popular among scholars and intellectuals who then became an exclusive society and the membership was kept secret.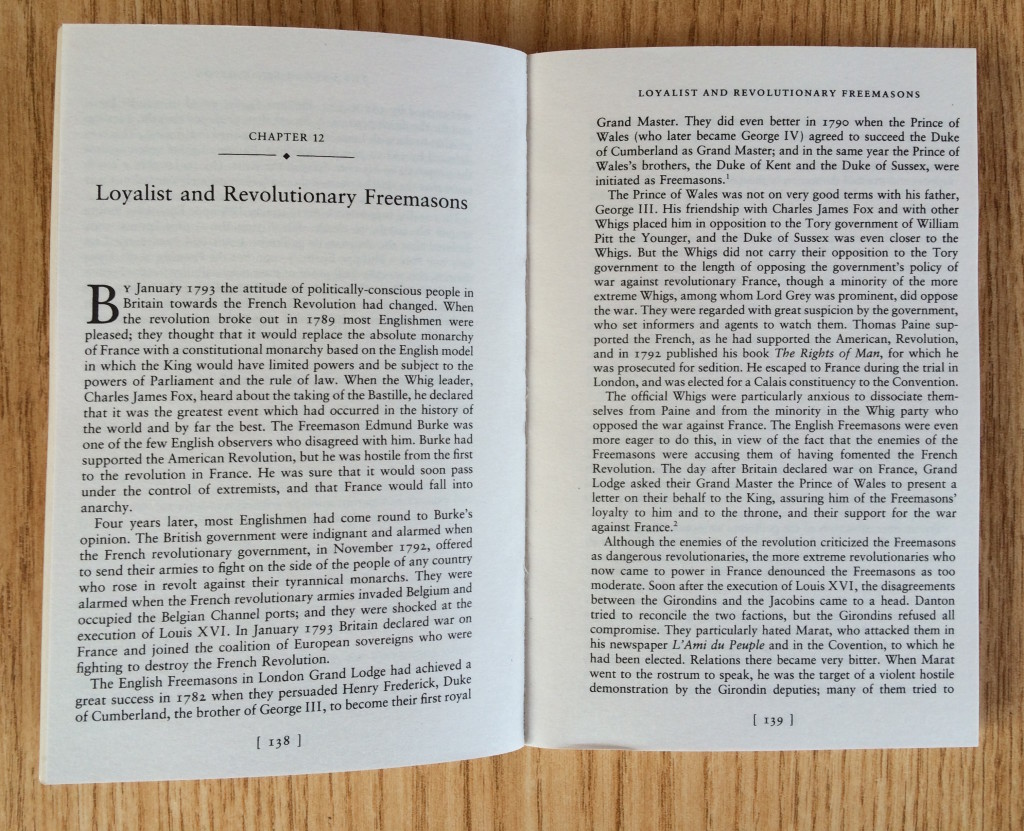 For centuries they have existed within societies but outside them, hidden amid secret oaths and rituals. Some of the World's greatest writers Voltaire and Goethe and composers Franz Joseph Haydn and Wolfgang Amadeus Mozart also belonged to the Freemason society of which the basic principles were brotherly love, charity and truth.As a secret society, privacy was so important that their lodges moved several times in order to maintain seclusion. But as soon as more permanent foundations were laid for construction of lodges across Europe, described as beautiful buildings containing a lot of paintings depicting images of moral virtue by the author, the proliferation of Freemasonry took off. While reading this book, I sought views of several African friends on what they think about Freemasons and all of them said local residents in Africa refer to their Lodges as the devil building because visitors like to make secret what they were discussing or doing. This kind of misinterpretation of the society has often been heard and such accusations have made Freemasons cultivated the occult sciences especially alchemy, astrology and ceremonial magic all pursued in that order throughout its history.The reason behind Freemason secrecy is unclear but the author of this book believe that it is meant to maintain their exclusiveness.Members of the association have historically been mostly intellectuals or prominent figures.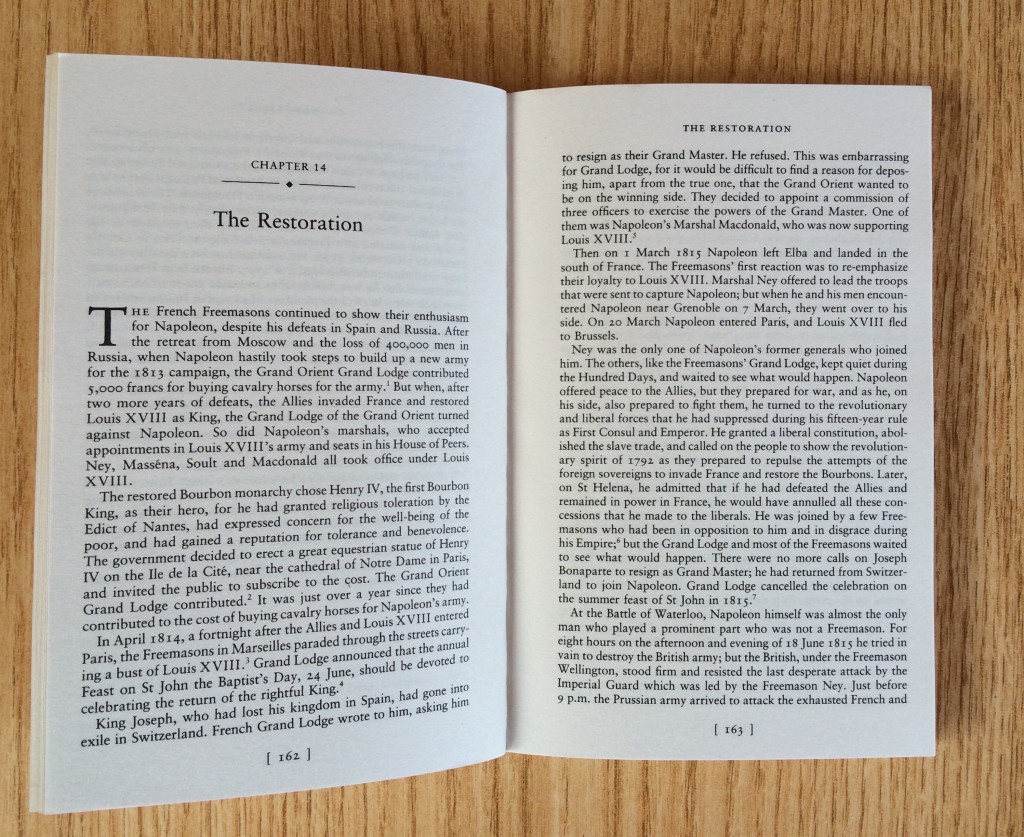 On the historical part of the book, Freemasonry was a secret secular society that evolved in the Middle Ages and was opposed by most organized religions, especially the Catholic Church. Its influence was spread by colonization, particularly in what became known as the British Empire. In this increasingly transparent 21st Century age, there are few secrets. Much is known about their business, churches, the trade union movement, politics, the professions and more others. For those interested on learning more about Freemasons,in recent years Freemasonry has been releasing information about itself which we all know but nothing about the Masons themselves but certainly, more is known about Freemasonry now than ever before.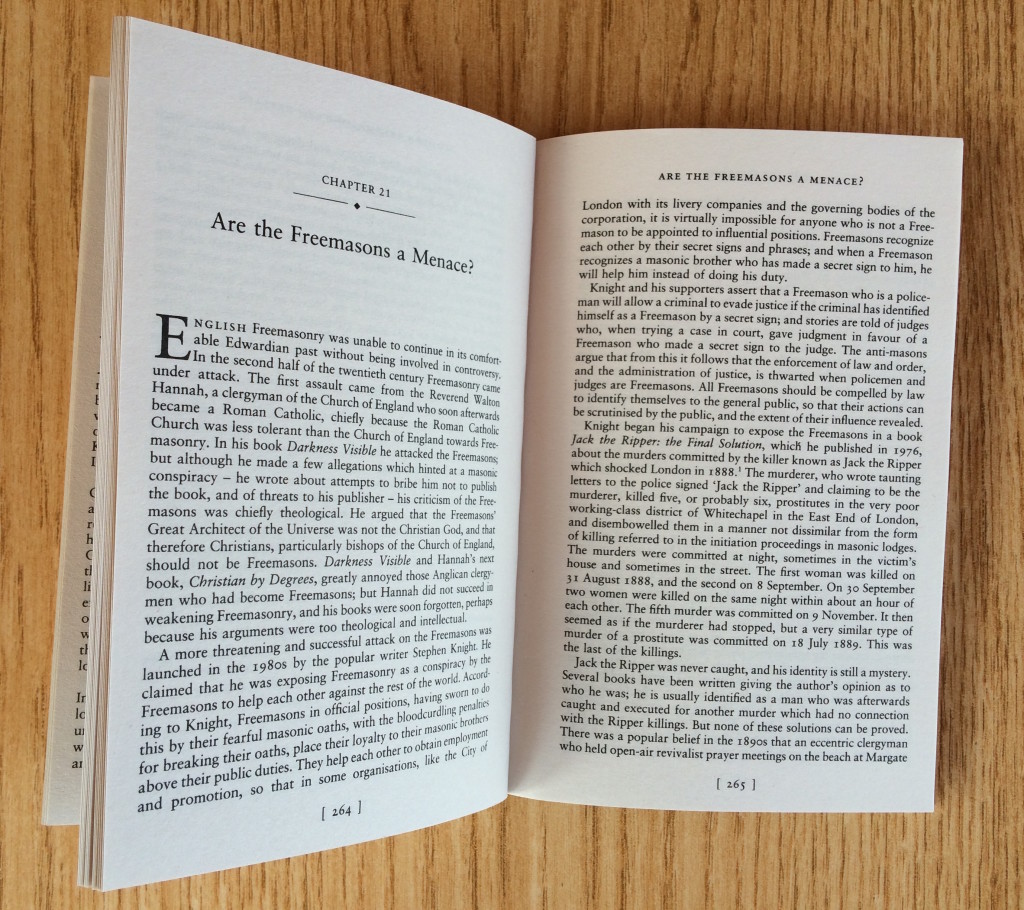 After reading this book, Contador Harrison now widely understands that Freemasonry is particularly strong in sections of the business and trade union communities, as well as in the Intelligence community, Secret organizations, Police services, Fire services, Defense forces,Legal profession, Politicians and Business people.It's a fraternal organization where a chap helps out another chap whom he or she has met at the Lodge, after a Masonic handshake and is now modernized with women joining the Lodge for that friendly shake.When I dropped my nephew who is Mason an email to seek his views on what i had read, it was met with a veritable wall of silence. Just like bedroom affairs, I hold the view that no one is entitled to know more about Freemasonry, its past and present and if pressed to find out the facts, better join the organization. There are more secrets down under but I come from the land down under……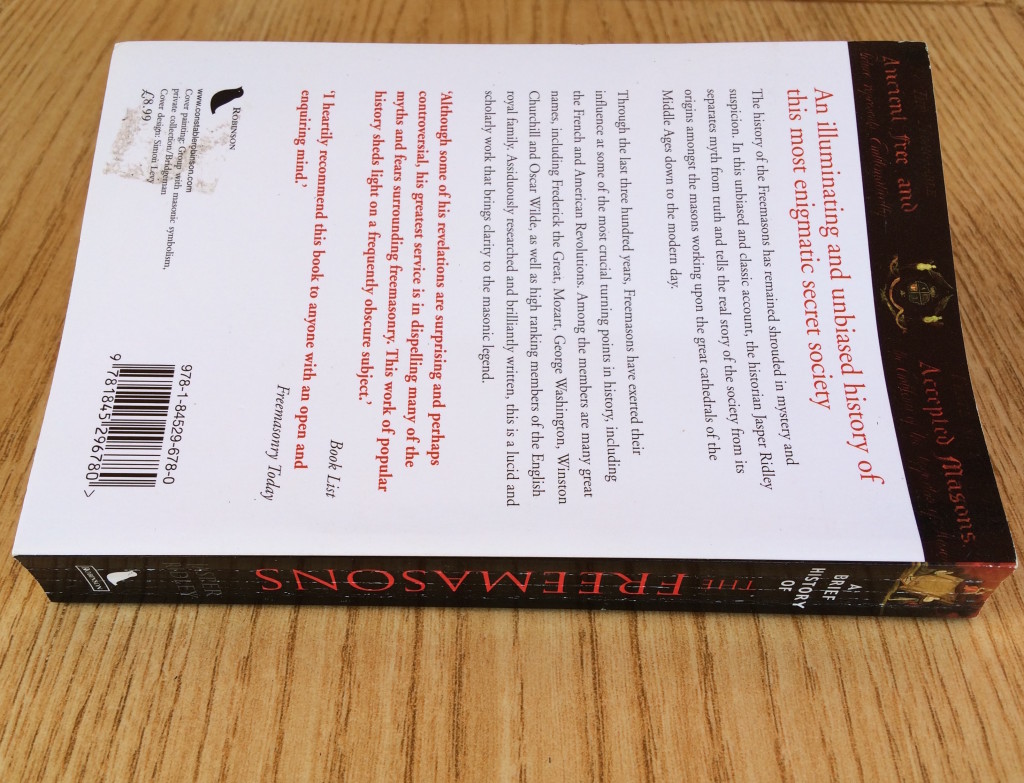 Previous
Next