The Body By Anthony Smith
Posted on September 30, 2016 12:01 am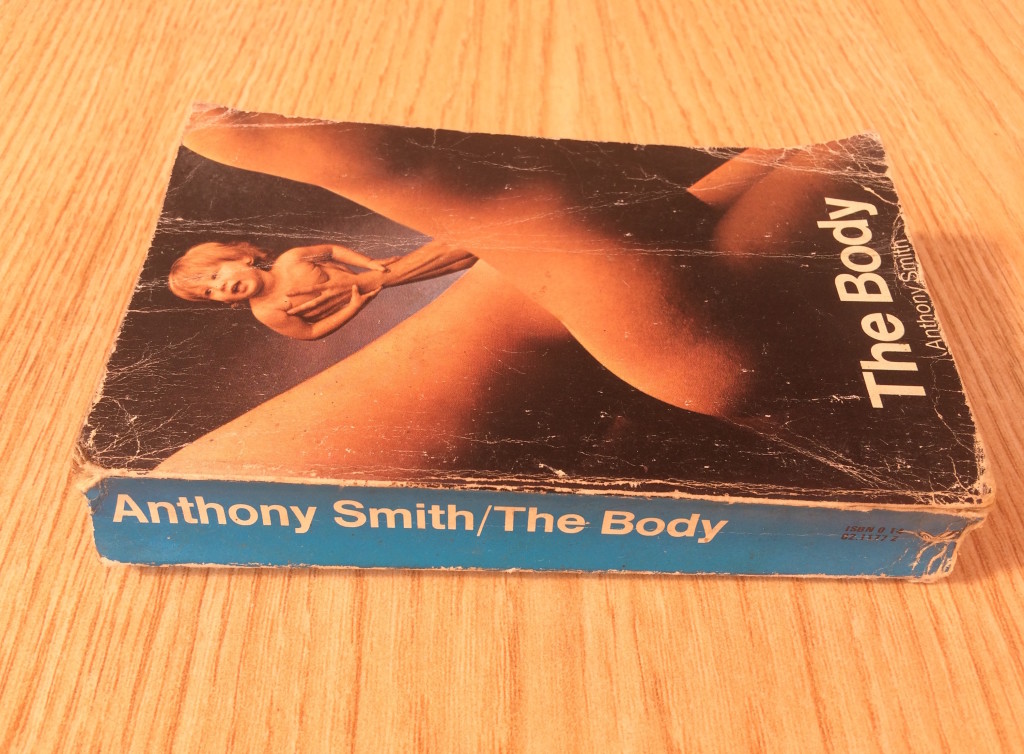 In honour of Anthony Smith, a legendary writer and adventurer who loved East African safari like I do, I decided to re-read his book The Body, and share my views about a book I consider one of the finest ever written about human body in 20th century.The book is Smith's comprehensive view on the human body. Reading the chapter about evolution, Smith's arguments gave me a clear perspective why understanding exactly how and why humans evolved is clearly one of the most important goals in science. Despite a significant amount of research to the 1968 when he wrote this book, these questions have remained a bit of a mystery to this date, 48 years later. Of course, there is no shortage of theories, it has even been suggested that humans are just visiting aliens. However, most of the credible models tend to take something that is unique to humans such as language and show how all the other bits of being human derive from that.Hunting is a good example, as it is often used to explain human evolution as the author noted in chapter two of the book.Chapter three of the book shifts attention to racism where he tries to unpack the scientific consequences of racial classifications.The author makes it clear that being racist rather than experiencing racism is also bad for individual health and also witnessing racism can also have negative health implications such as psychological strain. The author also believed that people in communities in the United States with high levels of racism die younger than individuals from less racist communities. This effect applies to both minority and majority populations.Smith also hold the view that economic cost of racism contributes depression,anxiety, post-traumatic stress disorder, and psychological disorder.The costs of racism are direct in terms of health and indirect in terms of detrimental social and economic impacts, with clear evidence racism can make us sick individually and as a society. Smith notes that while anti-discrimination legislation cannot alone fix the problem of racism in society, it has an important part to play in promoting anti-racist social norms, providing avenues for victims to seek compensation and serving as a deterrent for perpetrators.Interestingly, his thoughts on population are incredibly unique on chapter four.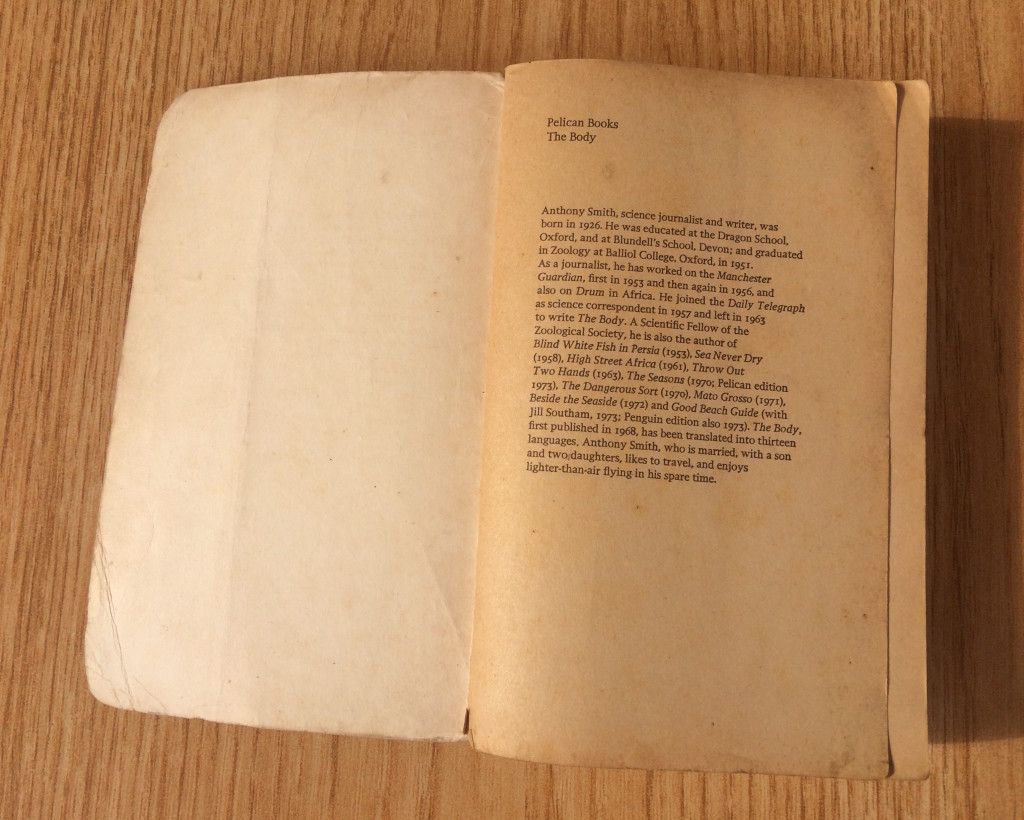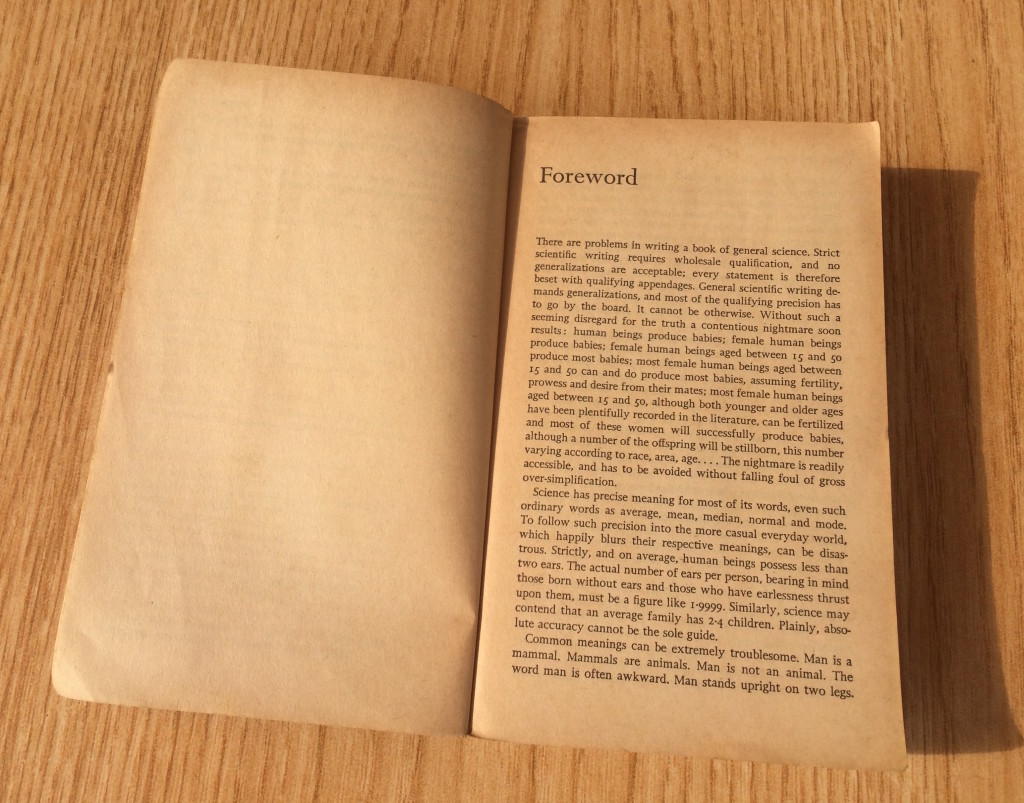 Smith beloved rising human populations was placing enormous stress on resources used for agriculture where land is taken over for housing, roads, growing crops in the so called urbanisation.The author wondered whether people want to wipe out the natural environment simply to feed an over-populated world and overall, although not clearly stated, Smith was clear that it's an implication few politicians have been brave enough to acknowledge is a consequence of their rhetoric and the world need to better utilise what it has currently available.With precision, Smith predicted exactly what is happening today, more than 48 years ago.As he wrote, the world population is becoming increasingly urban and currently it is thought that 54% of the world's population lives in cities and it's expected to reach 66% by 2050. Just like Smith's predictions were, migration is now forming a significant, and often controversial, part of this urban population growth. In fact, cities grow in three ways, which can be difficult to distinguish mainly through migration, the natural growth of the city's population and the reclassification of nearby non-urban districts. Although migration is only responsible for one share of this growth, it varies widely from country to country.Smith cited migration to cities will significantly contribute to urbanisation. And if well planned, migration can enhance the dynamism of cities making them healthier, more profitable and more interesting places to live..and that was in 1968….i loved re-reading this book.Chapter six is about the make species with focus on means of sperm transfer.The penis is one of the well exploited topic by the author where he writes that it comes in so many different shapes and sizes and that's just in humans. As you would imagine, different species have very different penises. The males in most mammal species, including cats, dogs and rats, have a bone in their penis called a baculum but not in human beings.Of course human males don't possess a baculum in fact, humans are the only primate species besides the spider monkey to be lacking in this department.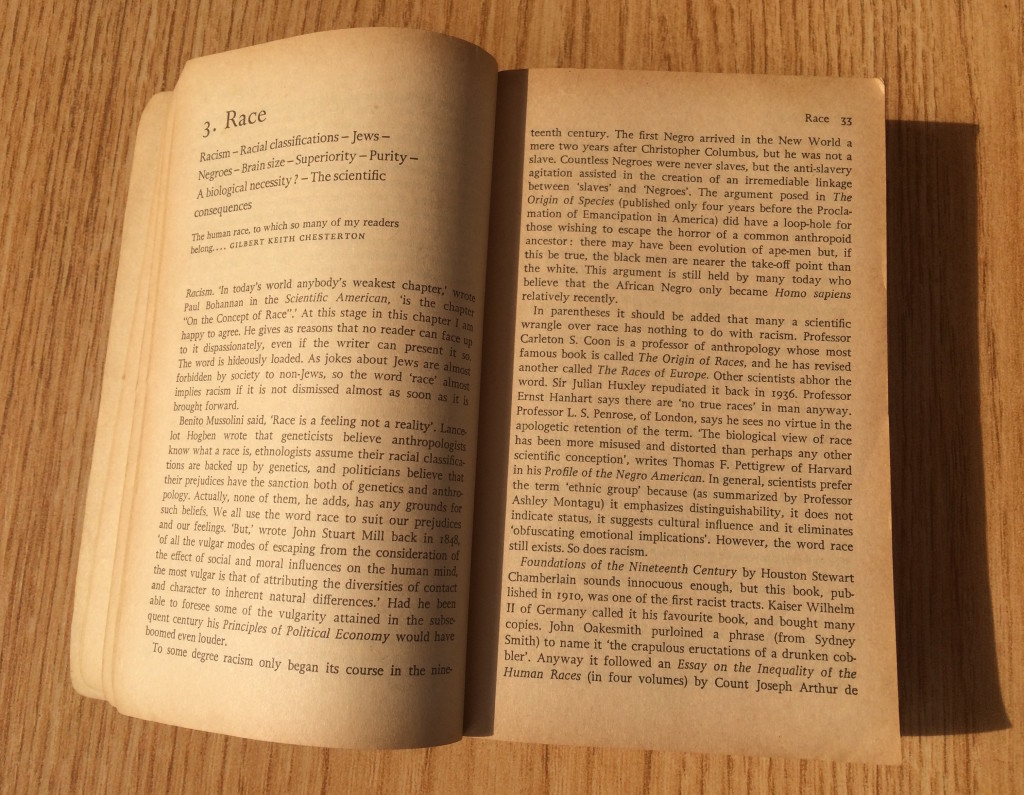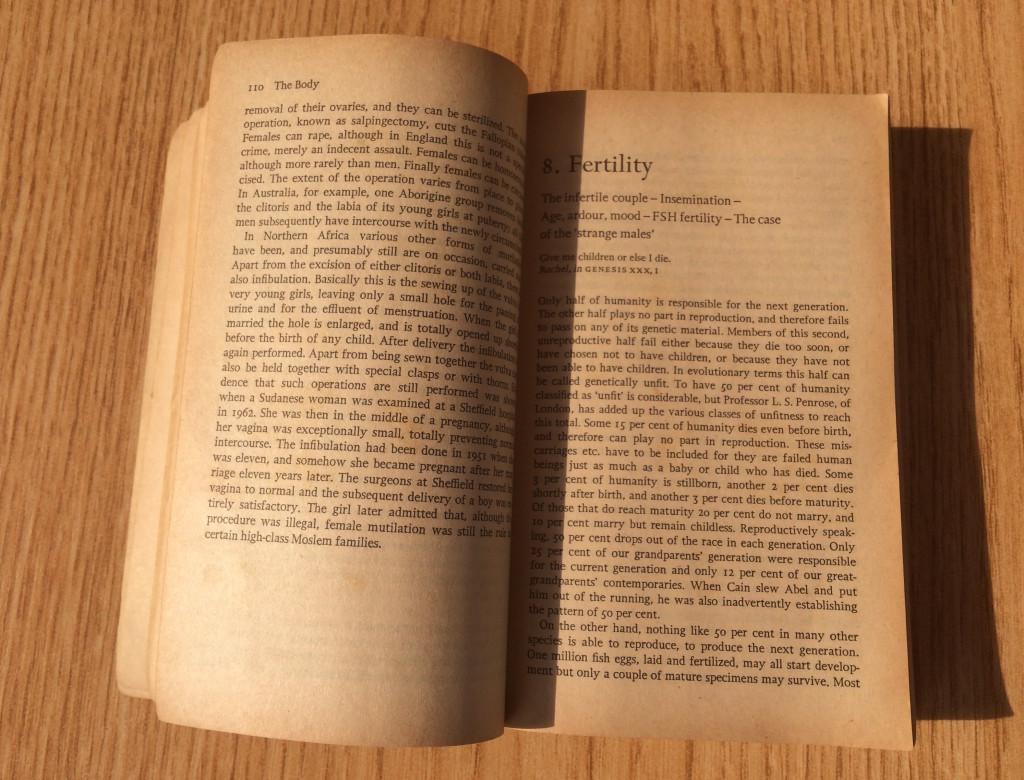 From little knowledge of biology lessons back in high school, i know that lack of baculum in human penis like the one your blogger has, happens to be the same case with whales, horses, rhinos, rabbits, elephants,hyenas and marsupials who all go without.At this point, i was getting excited about the way Smith wrote about testicles, ejaculations, sperm prints, mating time, sexual offences, homosexuality and circumcision as well as nomenclature.In ejaculation topic, author describes premature ejaculation and ejaculation in common as a complex and not properly understood by human beings. Acquired premature ejaculation is when men who have had normal sexual function during their lifetime experience sex that lasts less than three minutes, while lifelong premature ejaculation is when sex lasts for a minute or less.Acquired premature ejaculation specifically refers to intravaginal sex between a man and a woman that results in distress, frustration or avoidance of sexual intimacy.For the record, even 48 years after this book was written, due to a lack of research into populations of homosexual and bisexual men, acquired premature ejaculation has never been defined for men who have sex with men.How Smith exhausted chapter seven that was dedicated to the female species is mind boggling.He notes that at ovulation, an egg is released from the ovary and if there is sperm waiting around at that time, there is a good chance it will be fertilised and grow into a baby. Conception is only possible from about five days before ovulation through to the day of ovulation. These six days are the "fertile window" in a woman's cycle and reflect the lifespan of sperm which is five days and the lifespan of the egg is 24 hours. But the likelihood of conceiving is dramatically increased if sex occurs in the three days leading up to and including ovulation.The fertile window varies depending on the length of a woman's cycle. The time from ovulation to the next period is approximately 14 days, irrespective of cycle length, but the time before ovulation varies between women.It is a popular belief that women who live together synchronise their menstrual cycles, and that it's mediated by their pheromones, the airborne molecules that enable members of the same species to communicate non-verbally.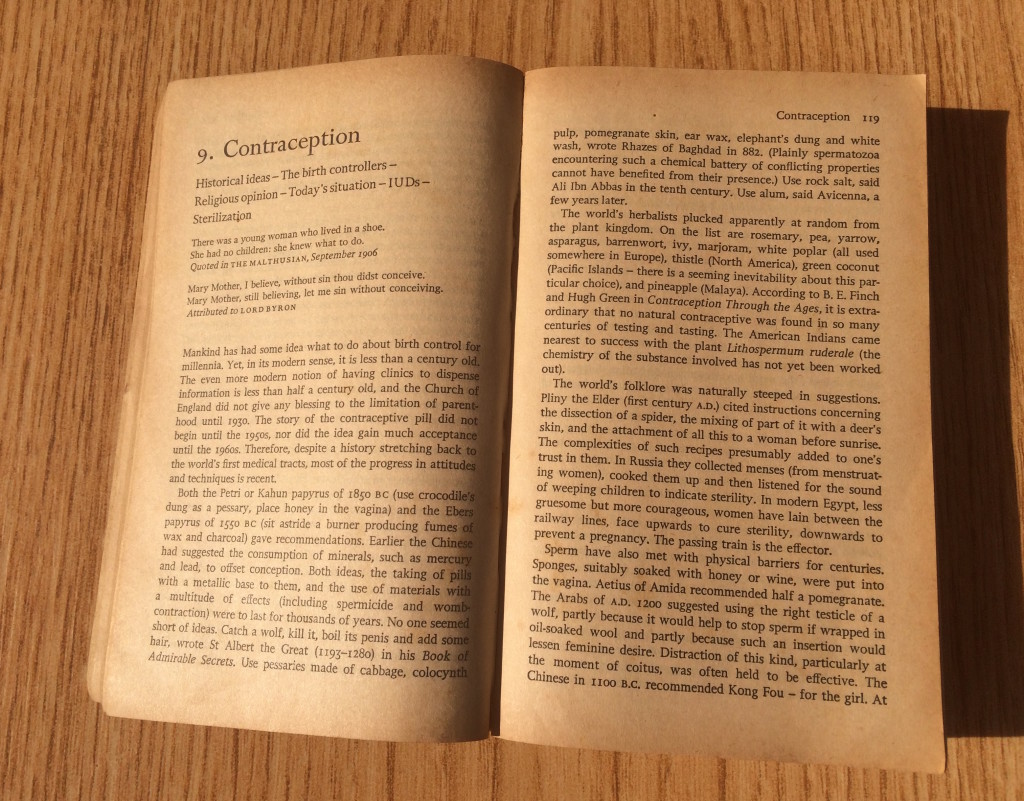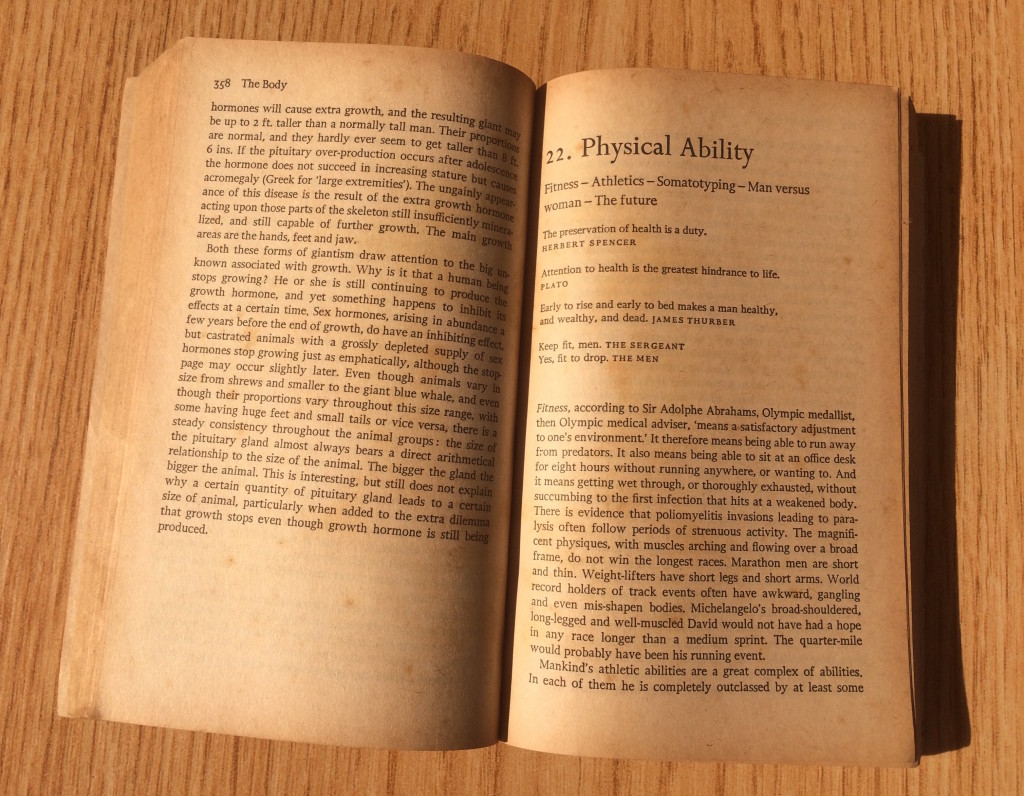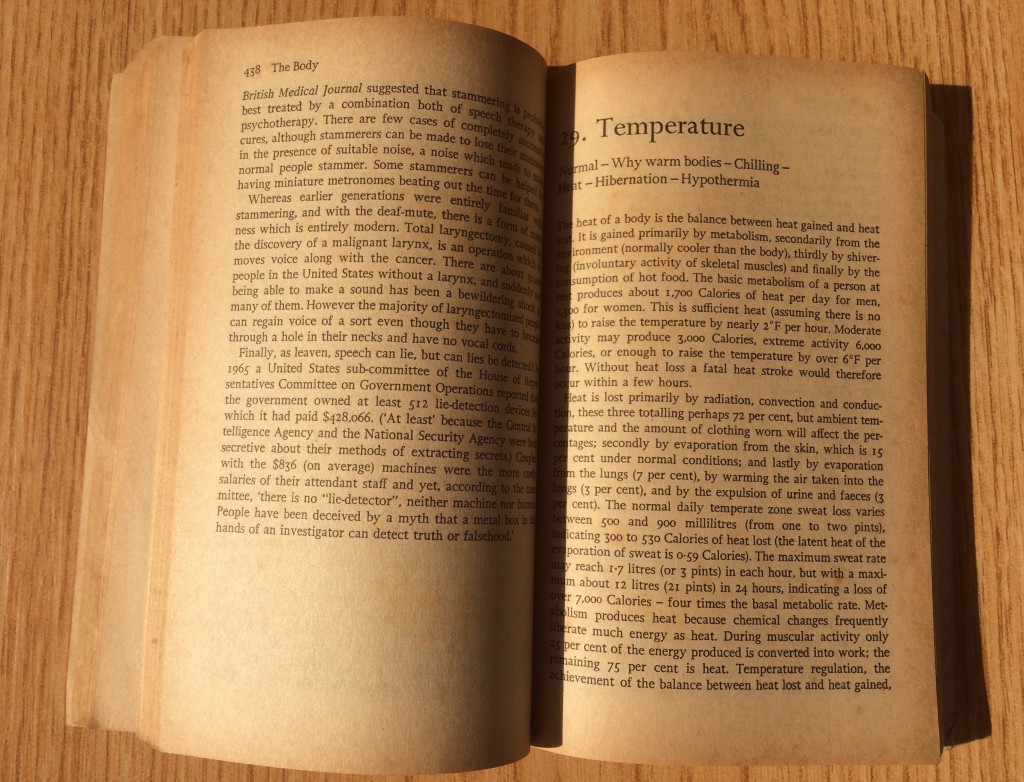 There have been many evolutionary arguments for why females would synchronise the timing of sexual receptivity according to the author but what I can conclude on this extensive topic is that the hypothesis that synchronisation of menstrual cycles is an adaptive process can be appealing as it suggests that evolution favoured females who cooperated in the face of male sexual domination. On page 317, the author moves his gear to blood groups.prior to the 20th century, early attempts at transfusing blood into humans could be unpredictable and lead to death. Looking for a solution, immunologists found that the blood of two people could be either compatible or incompatible in a predictable way.The incompatible blood led to agglutination of red blood cells in a test tube, while compatible blood did not.Immunologists identified the four major blood groups that we all know today as O, A, B and AB or what is known as the ABO blood group system.Smith predicted that it will come a time that its likely that you or someone you know will require a blood transfusion at some stage in life and thats exactly what is happening today. One of the simplest things Smith believed we would do as individuals is to become a volunteer blood donor. On page 402 under chapter twenty six which dwell on the brain, author agrees with science that average human brain comprises of only 2% of our body mass, but uses 20% of our energy, much more than expected for our relative brain size. He describes how cerebrum performs cognitive functions, the cerebellum controls motor coordination and the brainstem maintains essential unconscious functions such as breathing. No doubt just like when the book was written, our brains are relatively large when compared to other animals, we wouldn't have evolved such an energy hungry and large brain unless we required it.The majority of the energy consumed by the brain powers millions of neurons communicating with each other through electrical nerve impulses. This forms a control network that connects functionally different regions.
To this day, neuroscientists are still trying to understand how the brain functions. Currently, a major focus of research is into the role of different types of cells in the brain. In the brain only 10% of the cells are neurons, the other 90% are glial cells or astrocytes. These cells appear to be important in connecting neurons together, but recent research indicates they may be even more functionally important, particularly in forming memories.Scientists are still trying to unlock the secrets of the brain. We do not yet understand what parts of the brain interact together to generate consciousness, or how our brain functions as a whole to control complex behaviours.Thats why even what Smith wrote hasn't changed so much since then. Anthony Smith was born on March 30 1926 at Taplow in Buckinghamshire and grew up at Cliveden and was educated at Blundell's School and Balliol College, Oxford, where he read Zoology which helped explain why he had such an incredible knowledge about human body. He wrote the first book, Blind White Fish in Persia in 1953 and later that year joined The Manchester Guardian as a general reporter before leaving for South Africa to manage Drum magazine which he described the publication as the voice of black unrest, of segregated misery, of political aspiration.In 1956 Smith married Barbara Newman. The Body is undoubtedly the greatest exploration of the inner workings of the human form that was written in 20th century, a classic example of exceptional work among all those works that tell us how we work and how we don't. According to records available, the book sold more than 800,000 copies and was published in 14 languages.In 1983 Smith and Barbara Newman marriage was dissolved in 1983 and the following year,in 1984, Smith got married to Margaret Ann Holloway, a marriage that was dissolved nine years ago in 2007.The great author passed away slightly two years ago on July 7 2014.I would have liked to share all the chapters in the book but with 38 chapters, and 627 pages, that isn't a cakewalk.If your nostalgic about reading, this is a book worth every second as it helped me understand how early 20th century views were on human body.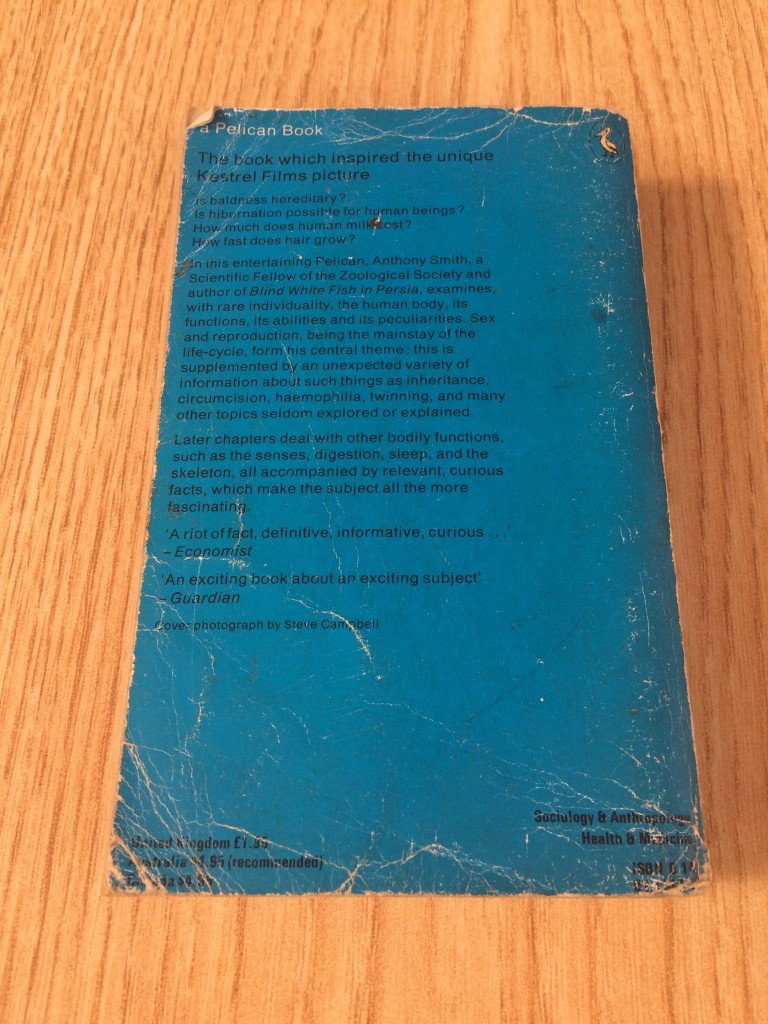 Previous
Next