The Birth of a Nation: The story of a Newspaper in Kenya by Gerard Loughran
Posted on November 23, 2014 01:48 pm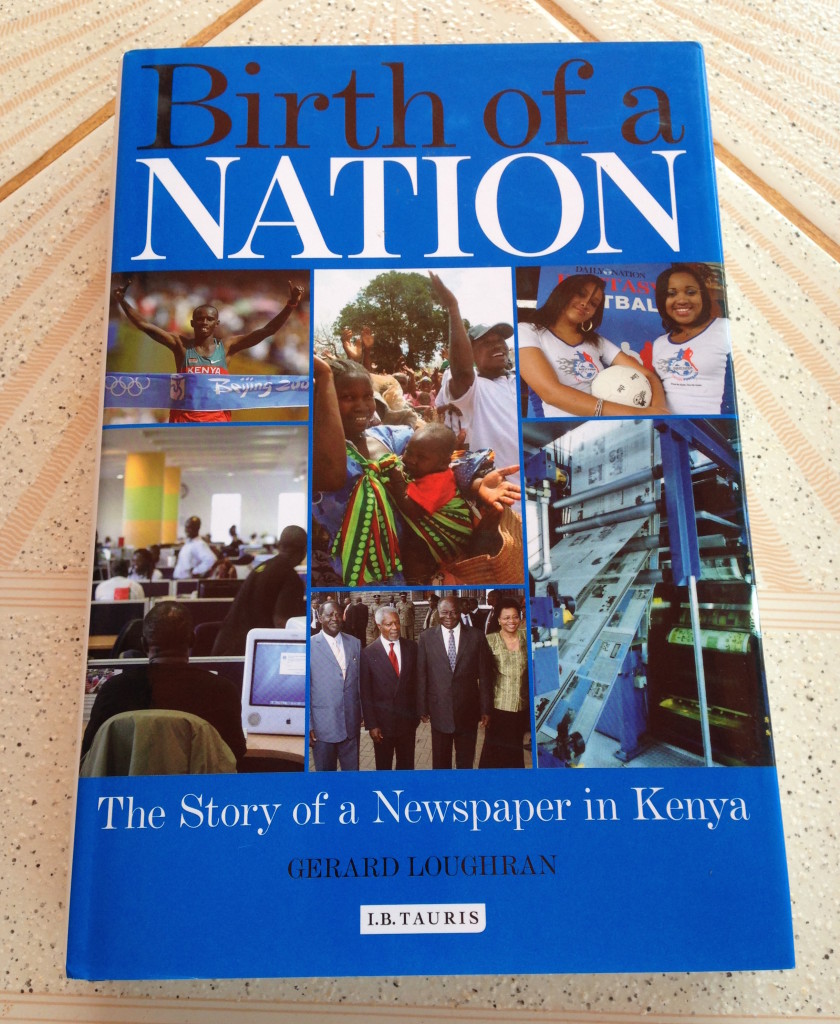 You only have to look at the latest circulation figures to see a snapshot of a general problem for national and metropolitan newspapers across the globe. The local figures again confirm that the old business model for print newspapers is in perilous decline but in Africa and developing world, newspapers still dominate as the preferred medium of advertisement. This is nothing new to those of us who've been traditionalists in the way we consume news. The long-term trend has been downward for most national print circulations but The Birth of a Nation paints a different picture for the dominant Newspaper in Kenya, Africa's ninth largest economy.However, I do believe a lot has changed since this book was published three years ago, owing to online migration, advertising revenues have weakened for the Print media and with the plethora of free choices for sourcing news and information, so too have print circulations.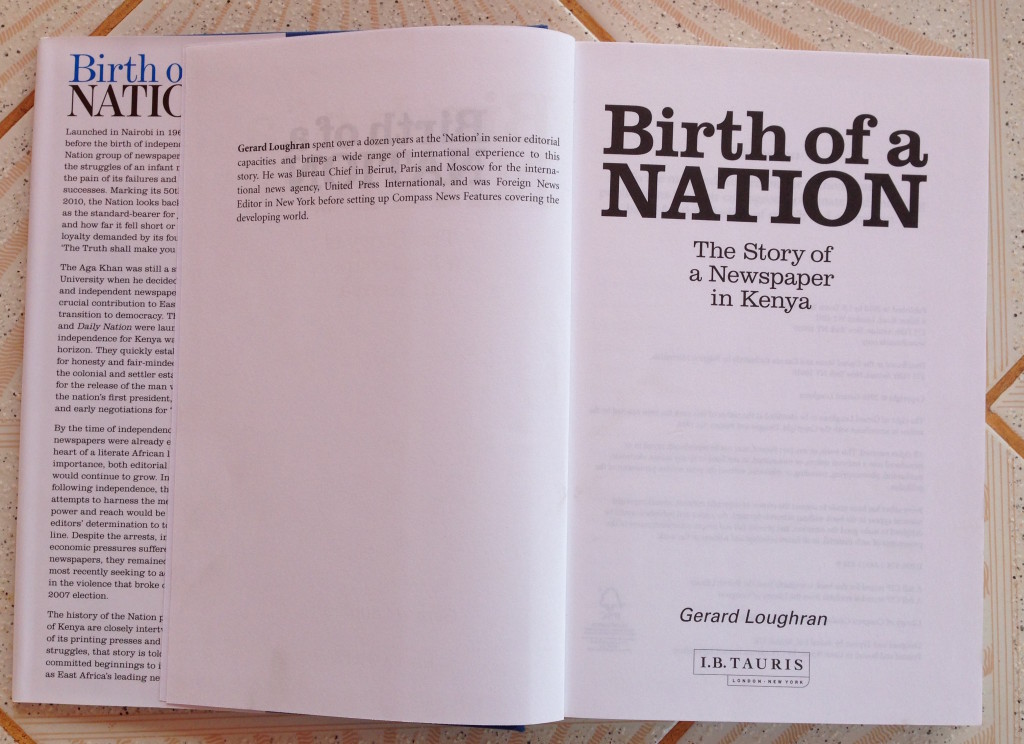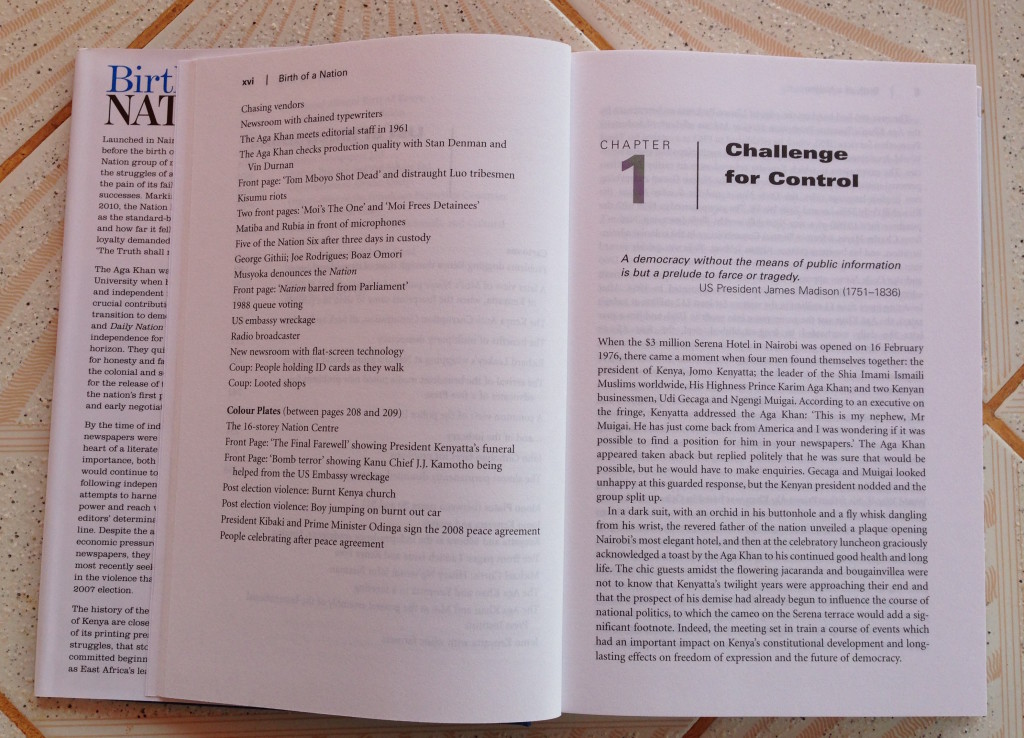 In marking its 50th anniversary in 2010, the book chronicles Nation performance's in journalistic integrity and how far it fell short or supported the loyalty demanded by its founding slogan 'The Truth shall make you free'. In Kenya, the digital era has accelerated the falls. But other factors pre-dating the internet also account for the steady decline. Cultural and lifestyle changes eschew the leisurely daily read, and media law reforms have also played a role in the steady slide of Kenya's national and metropolitan newspaper circulations.The latest Audit Bureau of Circulation figures released this month is a snapshot that further dispels the myth that Kenya's print newspaper industry is less vulnerable to the damaging trends affecting newspapers in the developed world. According to the author, the Nation group of newspapers was launched in Nairobi, Kenyan capital in 1960, three years before the East African country attained independent and developed by shouldering the struggles of an infant nation, both of its failures and successes. His Highness the Aga Khan was still Harvard University student when he concluded that an independent newspaper would be a crucial contribution to East Africa's peaceful transition to democracy. That led to launch of 'Sunday Nation' and 'Daily Nation' in 1960 where they fast established a reputation for fair-mindedness, which took the colonial and settler establishment by surprise including but not limited to calling for the release of the man who ended up becoming Kenya's first prime minister, Jomo Kenyatta, the father of the current President Uhuru Kenyatta.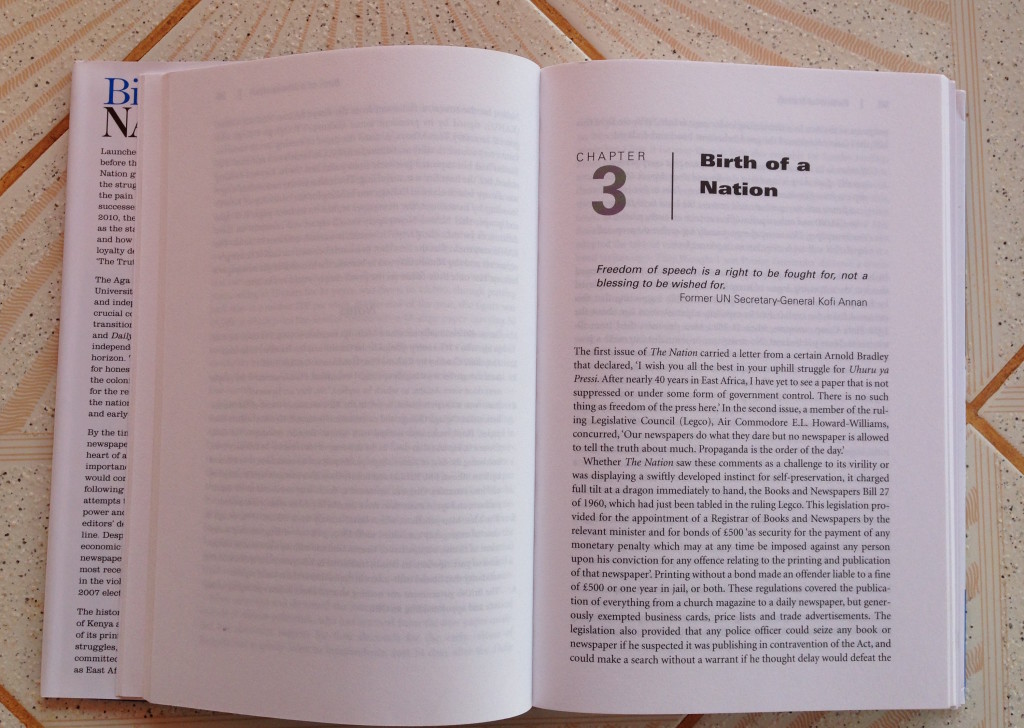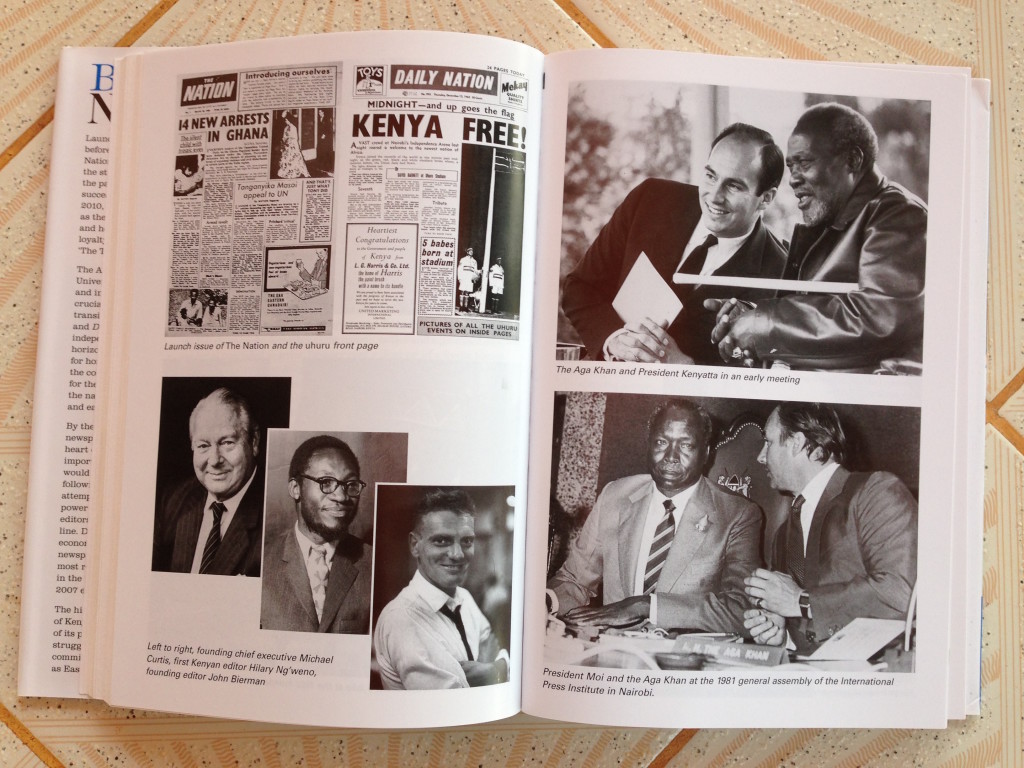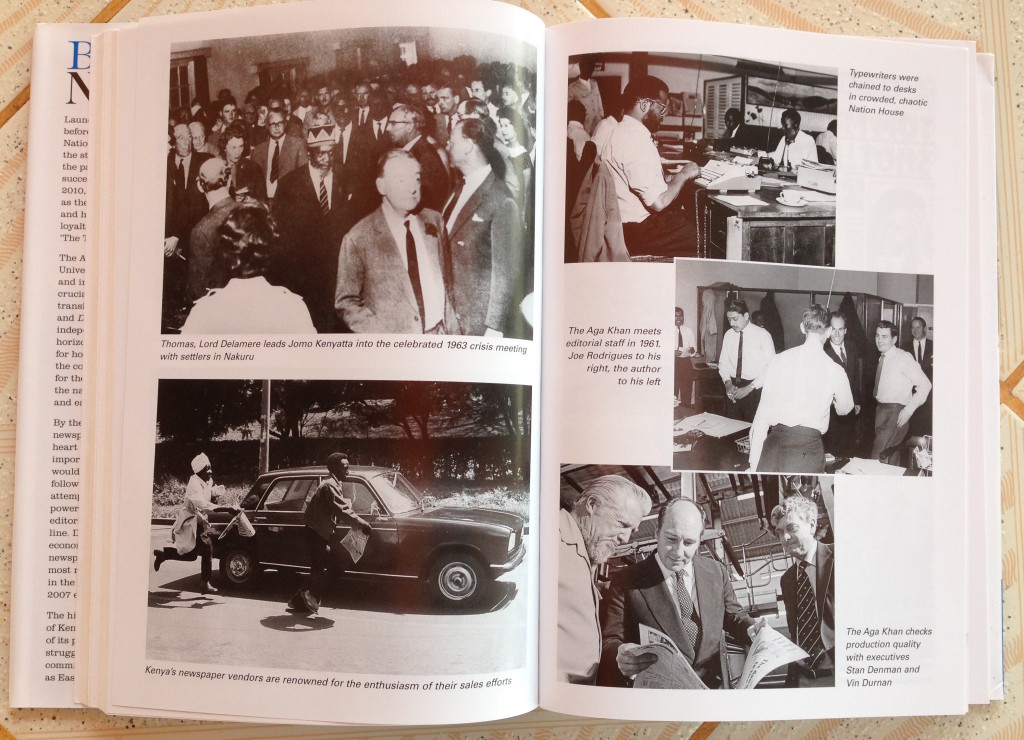 The incongruity in 'Nation' business model profits from ads for jobs, houses and cars bankrolling the journalism were vital to a functioning democracy in Kenya that took two decades to play out. The "newspaper business model", as it's derisively known, has imploded. People no longer line the streets outside newspaper presses at night to be the first to see the ads in the West but that is still the name of the game in the streets of Nairobi(Nation, East African, Business Daily), Kampala (Monitor) and Dar Es Salaam (The Citizen) where Nation Media Group newspaper titles are dominate newsstands. The internet has poached most of Kenya's newspaper classified advertising especially to online classified ad portal, OLX.The money that financed quality journalism for decades is disappearing, with no likely replacement.The story of how Kenyan quality journalism fell victim to a commercial market failure has been known to observers and insiders for years, but it has largely been withheld from consumers of Kenyan journalism because the mainstream media has conspired to censor and spin the truth. Kenya's newspapers of record have deliberately ignored the story of their own decline, and its impact on their own readers and the health of society, instead of covering it as they would the decline of any other important industry or profession. They have shown a deep reluctance to disclose or explain that large-scale commercial journalism has become unviable, and no one has yet found a formula to subsidise "public trust" journalism in the way newspaper advertising did in 1980s and 1990s when Daily Nation newspaper is known for the truth in its reporting according to seasoned journalist and blud of mine who has worked as a correspondent in Kenya for several British Newspapers for the last 26 years.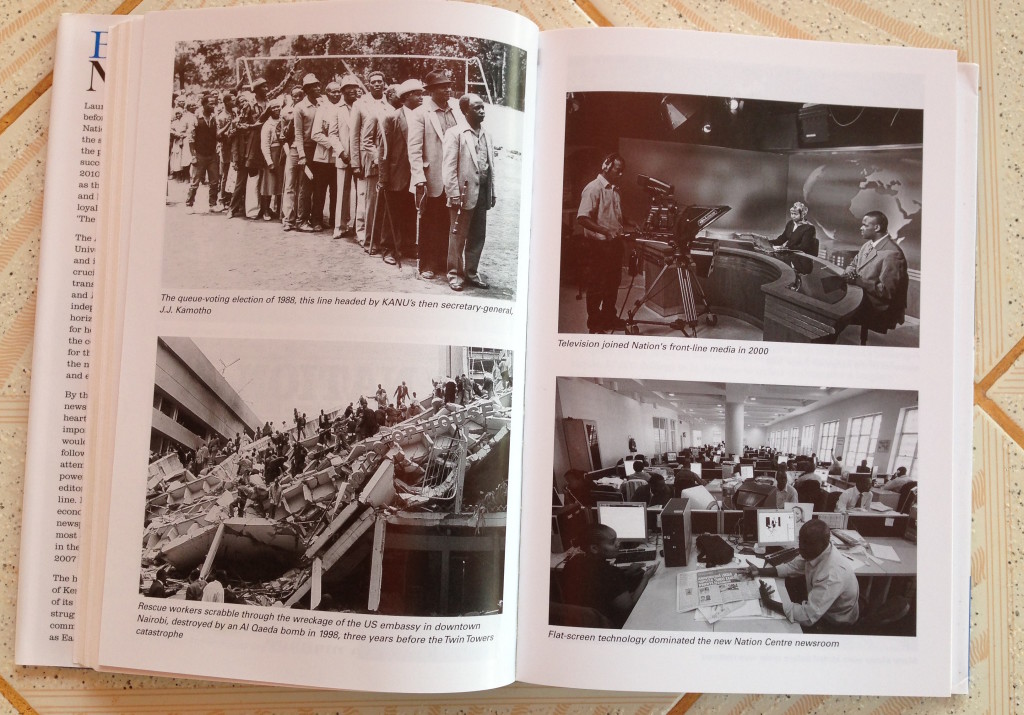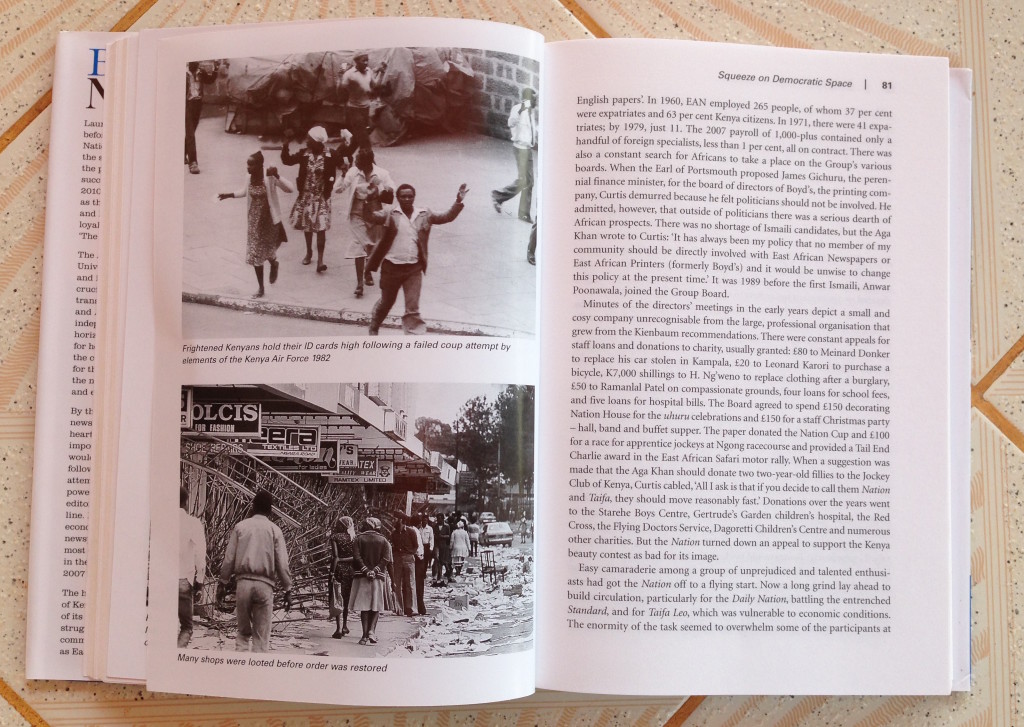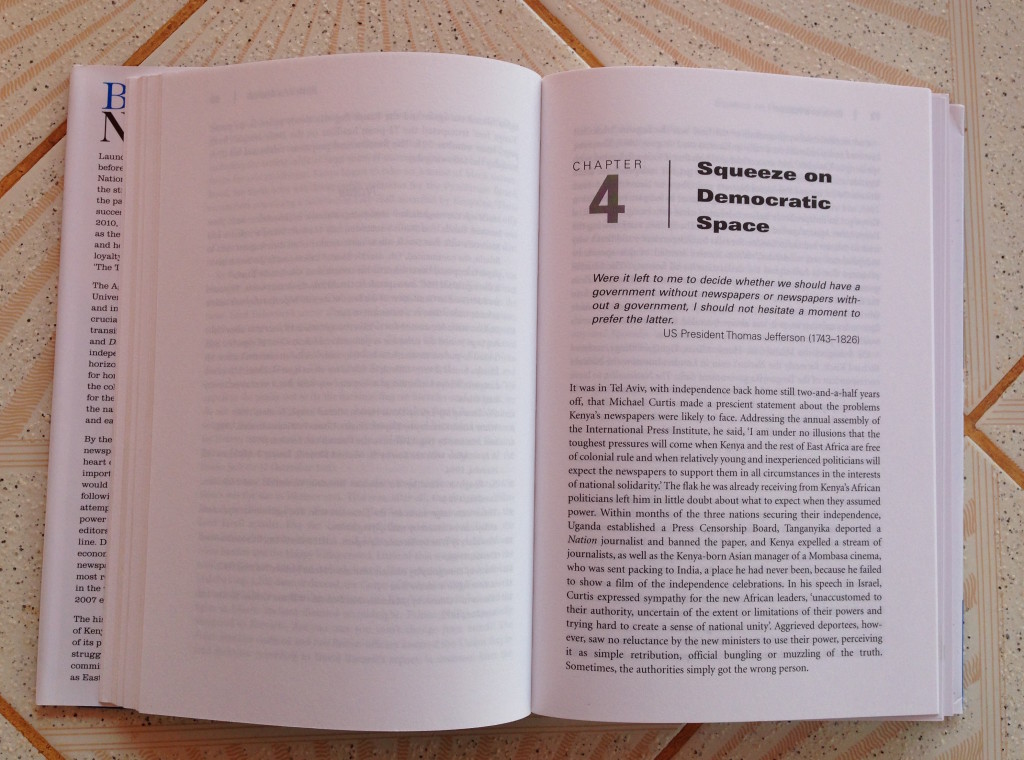 For Kenya, the story is more significant than just the demise of an industry business model. In a small robust democracy with relatively little commercial quality journalism, it has the makings of a civic catastrophe. That's because the serious journalism of influence in Kenya, apart from the government-funded KBC, resides mainly in four newspapers – the Daily Nation, The Standard – the oldest newspaper in Kenya, The People and The Star. Between them, these four mastheads provide most of Kenya's coverage of politics, justice, economics, business, science, health, welfare, public policy, international affairs, arts, culture and ideas. Until recently, these four employed around 1000 journalists. Today that number is closer to 800. Within three years it could be as few as 400 according to the latest studies. For most of their existence Nation papers have been pillars of the Kenyan democratic infrastructure, sitting alongside the parliament, the bureaucracy and the courts as the enforcement agencies of public accountability and scrutiny. Daily Nation has been singled out as the one that did the shoe-leather reporting, invested in thoughtful analysis, exposed corruption and maladministration in Kenyatta senior, Daniel Moi and Mwai Kibaki administrations, campaigned on issues they believed in and undertaken the expensive and risky investigative reporting that has held power to account.No wonder its the best selling newspaper in East and Central African region and among the top three most respected newspapers in Africa and East Africa's leading newspaper group.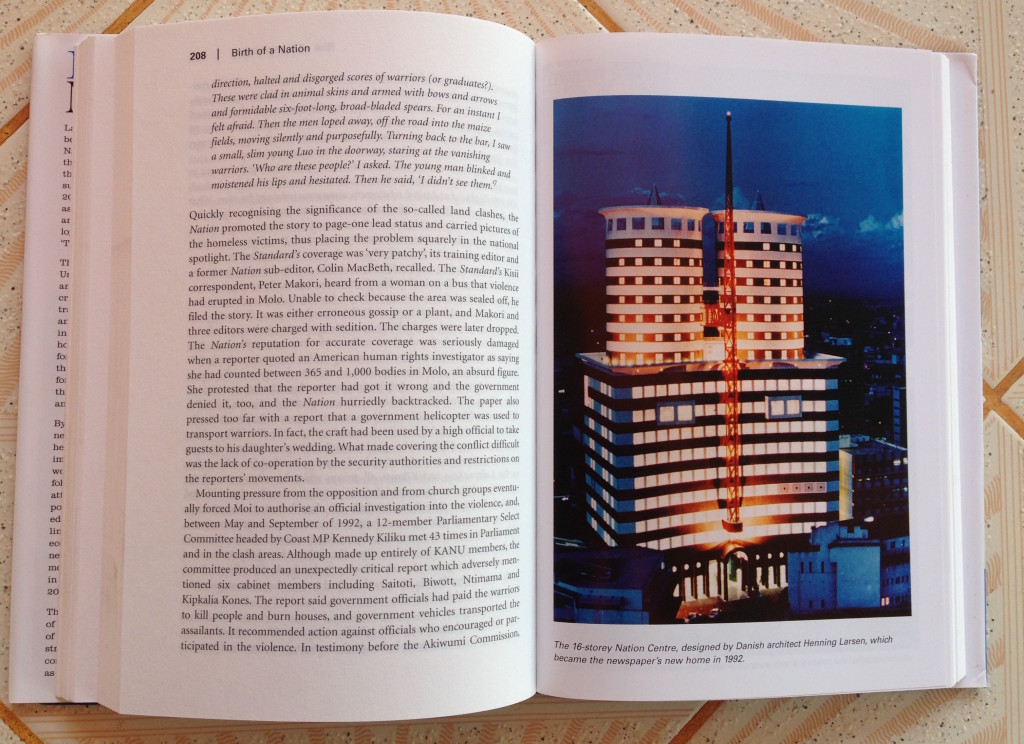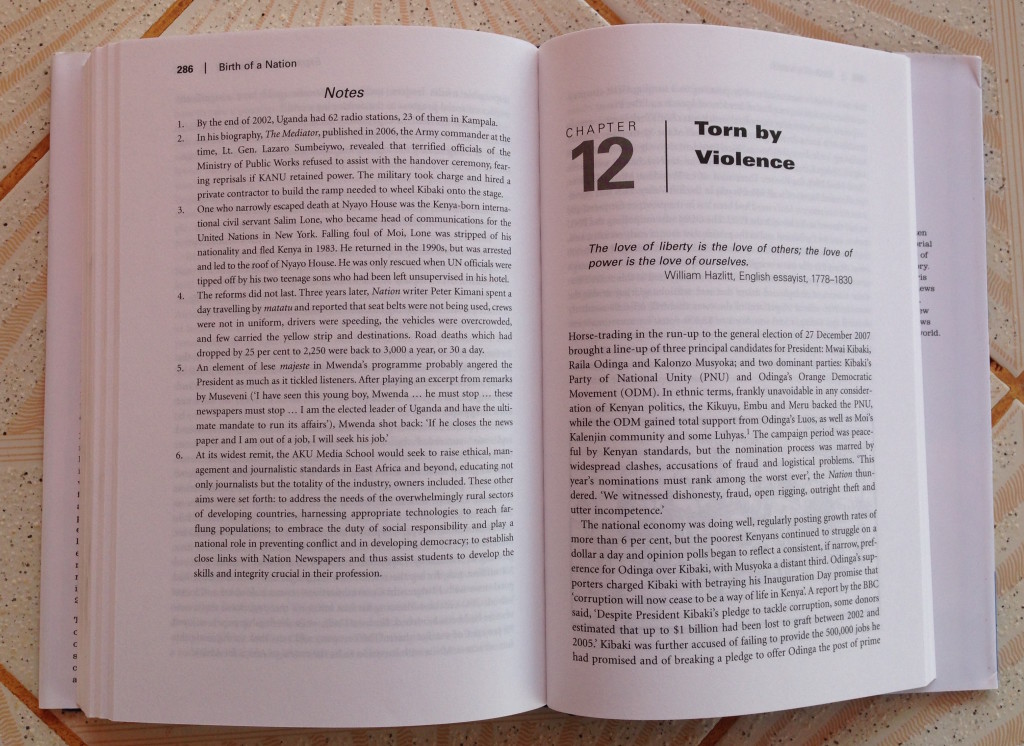 A quick fact-check quickly confirmed that there are no digital media models capable of funding anything like that $30 million like the recently announced Nation Media Group new printing press to be constructed along Mombasa road, which also happens to be the home of The Standard Media Group, it's main competitor. Even though big savings are made by not printing and distributing newsprint, online advertising and subscription revenues in Kenya and African in general are very tiny compared to the barrowloads of money that rolled into newspapers during their glory days. No stand-alone news website in the world can support even a fraction of the journalistic resources that currently reside in any one of Nation Media Group newspapers. Without a new game plan, there is no safe crossing for newspaper industry in Kenya and other parts of Africa. Newspaper executives in African have a habit of deflecting discussion of their print business problems by boasting about the impressive size of their online audiences compared to newspaper readerships but that to me is being disingenuous. The reason there are many readers online compared to print is that the overwhelming majority of those newspapers online sites visitors want to consume free information like weather, property listings, business transactions, stock market prices, job and dating opportunities, celebrity, lifestyle and oddball news.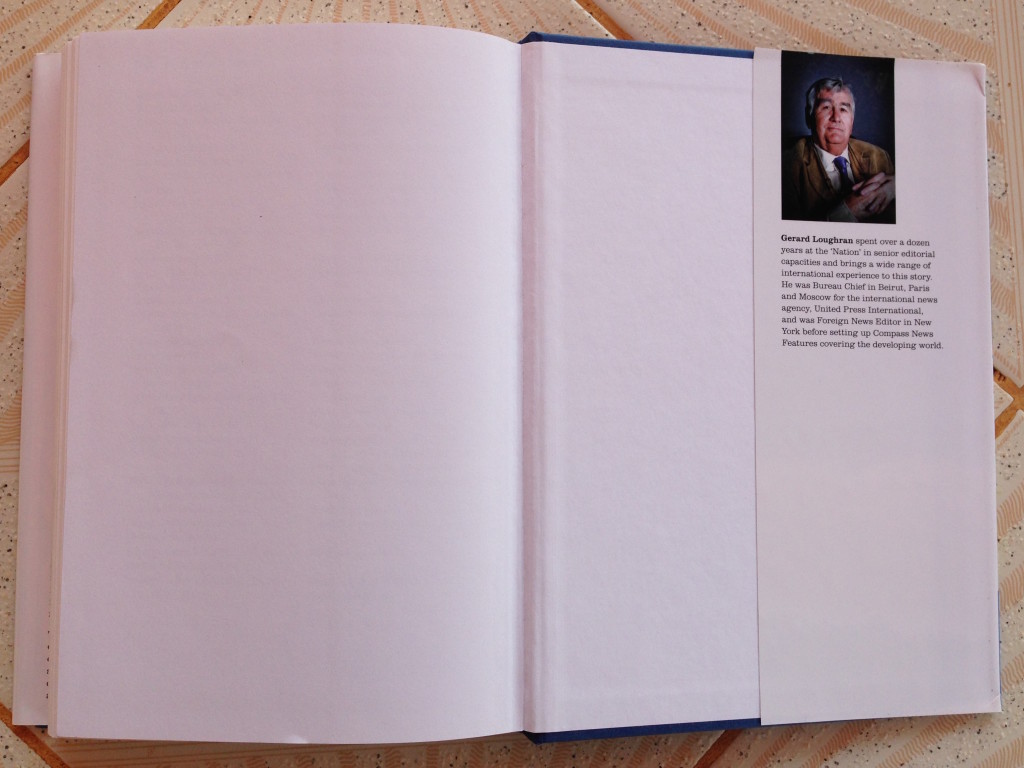 The very idea of a large-scale digital newspaper in Kenya that replicates the ethos and economics of newsprint predecessors like Daily Nation, The East African, The Standard is stupidity. The internet is at heart a niche medium. Large websites are built around small communities of interest and individual preferences. This is the antithesis of the Nation newspaper brilliant concept when it was created 54 years ago this year into a grand money-making, power-generating commodity. The Nation has combined and curated content across a range of reader interests, from politics to sport and everything in between, at a time in history when the public had no way of doing that themselves. Democratic rule depends on an informed citizenry. The complexities of the modern Kenya cannot be conveyed adequately through TV or radio soundbites, and so without the longer, more in-depth reports currently provided by newspapers,Kenyans will lack information necessary to participate in political, social and economic life. The internet might be awash with commentary and analysis but few websites can fund an old-fashioned newsroom as I argued earlier. Most online journalism still rests on reporting done elsewhere and, very often, that elsewhere is a newspaper.The business of newspapers might be in crisis but there's absolutely no crisis in the service they provide as Daily Nation and its sister publications have proved.The digital revolution makes gathering and transmitting information easier than ever before in human history and in my understanding, there's no relationship between quality journalism and print and its only an economic and historical one.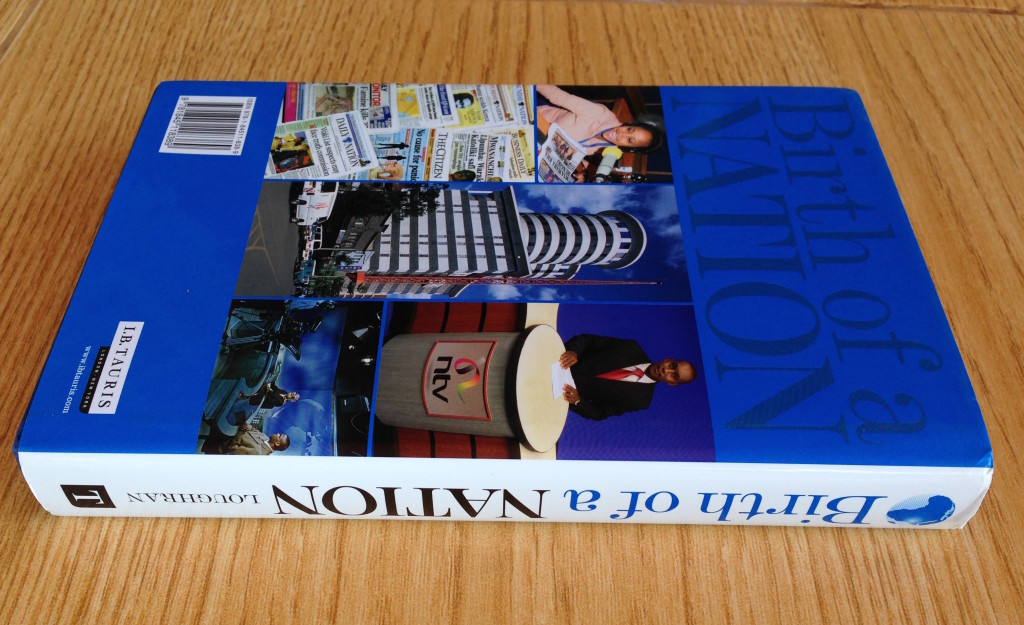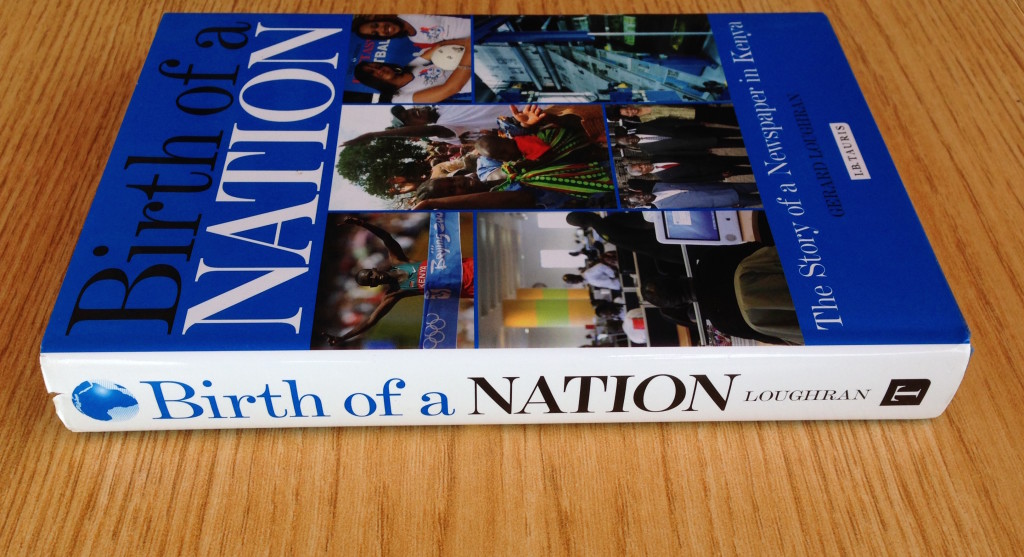 Previous
Next