The Autobiography of Martin Luther King, JR
Posted on May 28, 2016 12:00 am
It wasn't until I faced 21st century detestation because of my skin tone few weeks back that i felt it necessary to re-read The Autobiography of Martin Luther King, Junior after an experience with noetic folks full of prejudices.In my mind, I felt the need to remind myself what being responsible and tolerant is all about.This is a book sears into my mind consciousness the idea of going all out for my beliefs,lift spirits of the prejudiced to heights that i have never experienced before, enabling me to take pride in my life.In fact, just like King, I will never give ground when faced with the challenge of skin tone intolerance.The likes of Luther King Junior, Malcolm X and other great black leaders challenged and dismantled much of the apartheid state in the US with strong focus on jobs and the right of African Americans to get access to the real economy.Despite the achievements over 53 years ago, discrimination remains very much alive and well in the US and across Western countries today.Being black still attracts discrimination and perceptions that our race is inferior.However, the gains of African Americans can't be denied because even for Barack Obama to be President it wasn't a cakewalk.Martin Luther King Junior was an eloquent and powerful speaker whose words were infused with a poetic majesty that both stunned and uplifted his audience. Those of us who have heard him speak definitely take pride in our own self worth.Martin Luther King was a man of destiny and preacher of peace who had risen to the lofty heights of spiritual awareness, a towering hero and historical role model whose mission in life was to serve others, one of only a few genuine prophets produced by American Civilisation.Martin Luther King Junior book is a compilation from his own words whom experts over the years have described as inquisitive child and student who rebelled against segregation in the dominant white U.S as a dedicated young minister who constantly questioned the depths of his faith and the limits of his wisdom.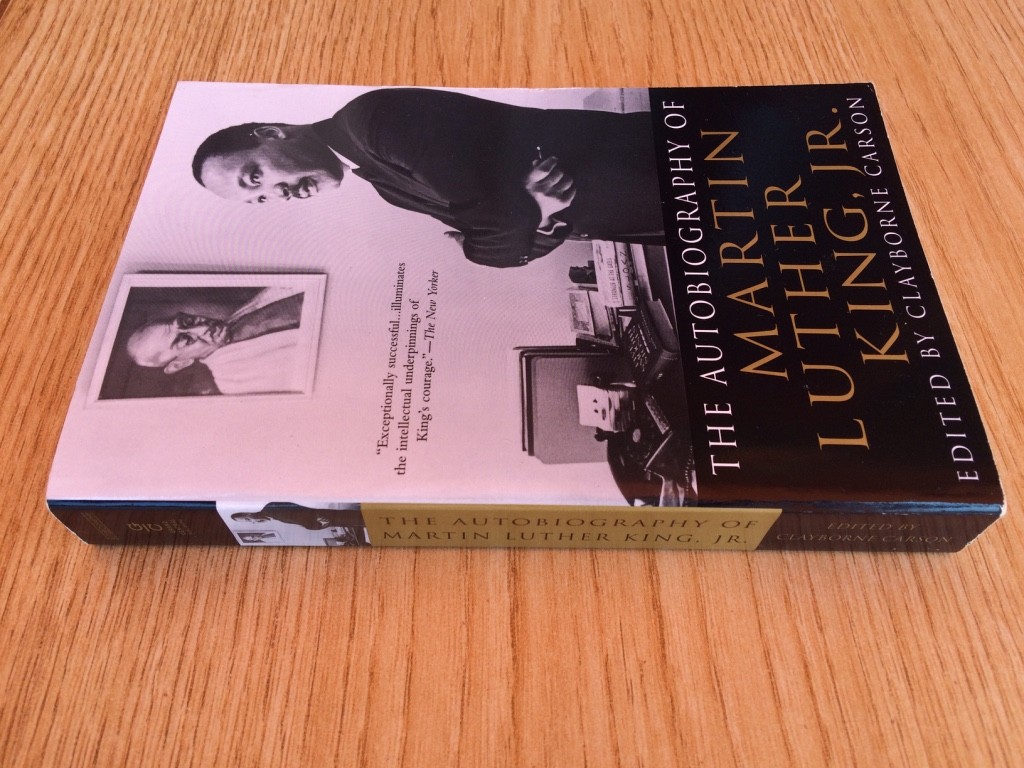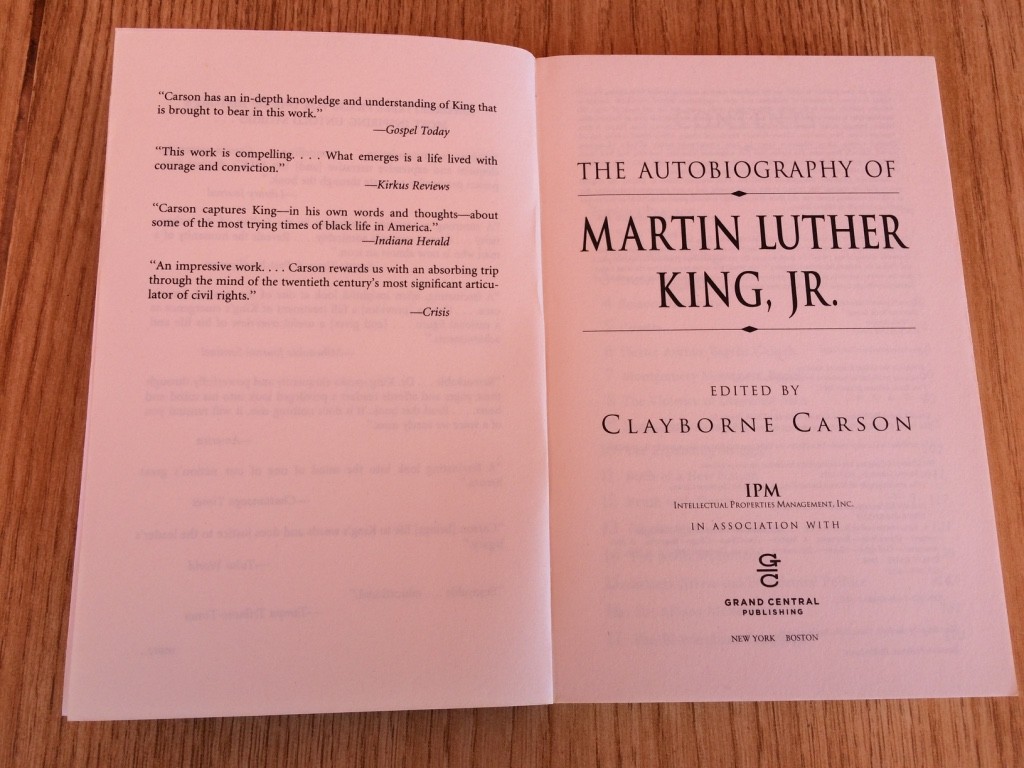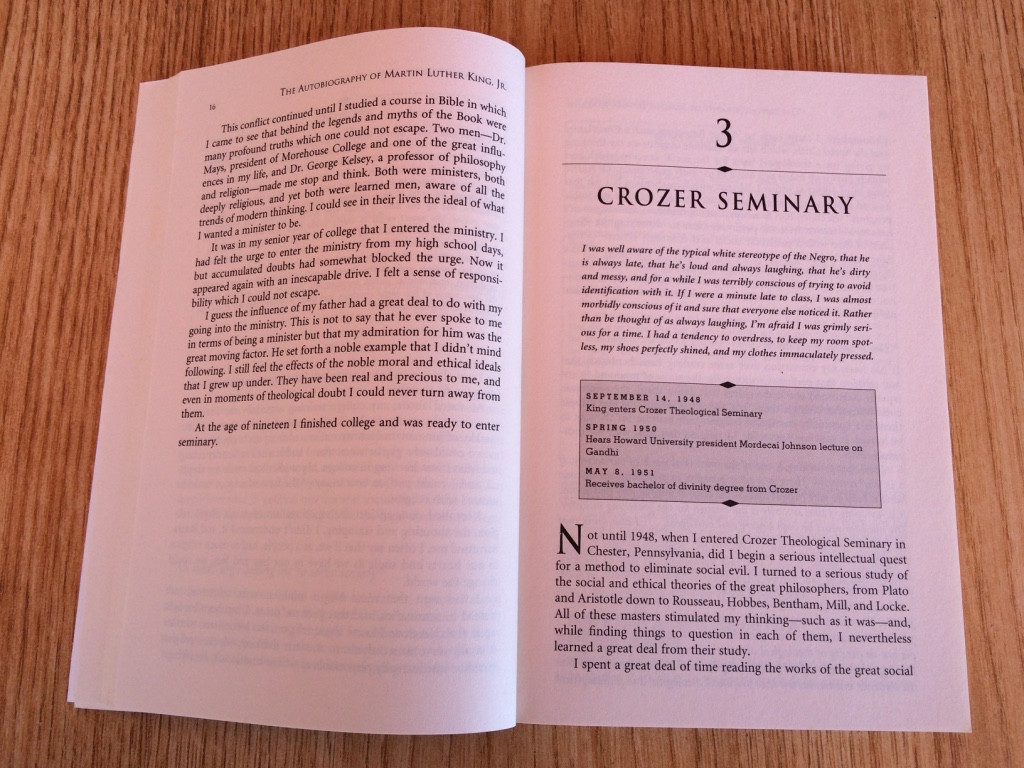 Reading pages by pages, I realised how loving husband and father he was and impressively balanced his family's needs with those of a growing nationwide movement and the reflective, world-famous leader who was fired by a vision of equality for people everywhere. This autobiography brings to life a remarkable man whose thoughts and actions speak to my most burning contemporary issues and still inspire my desires, hopes and dreams despite facing skin tone prejudices. King's wisdom, words, commitment, deeds and dreams for a new cast of life were intertwined with the noblest of human aspirations; there is nothing in his life that was not joyous, and full of hope. King was a charismatic figure who attracted people by the magnificence of his concepts, and the brilliance of his insights.King was born at noon on a cold and cloudy Saturday, January 15th 1929 at the family home in Georgia.The doctor feared him stillborn and had to spank him several times before he cried. King was the first son and second child to the Reverend Martin Luther King, Sr. King was described as a precocious and intelligent child who pondered weighty issues and who spoke on advanced ideas that were always far beyond his years and experience. King was born where practically every southern state including Georgia was segregated, a divided and unequal system made up the educational, economic, political and social landscape of the Old South. Although African Americans transported to America as slaves had been freed when the Civil War ended in 1865,as a boy Martin experienced racism and segregation in schools, restaurants and hospitals and on public transport and other public facilities.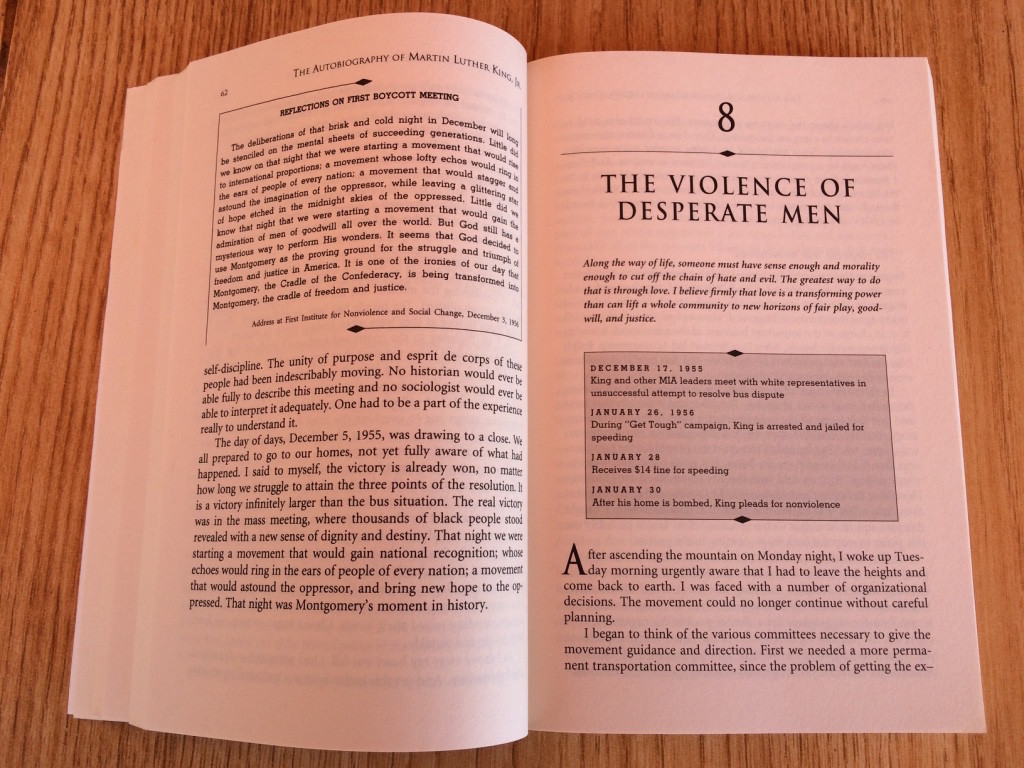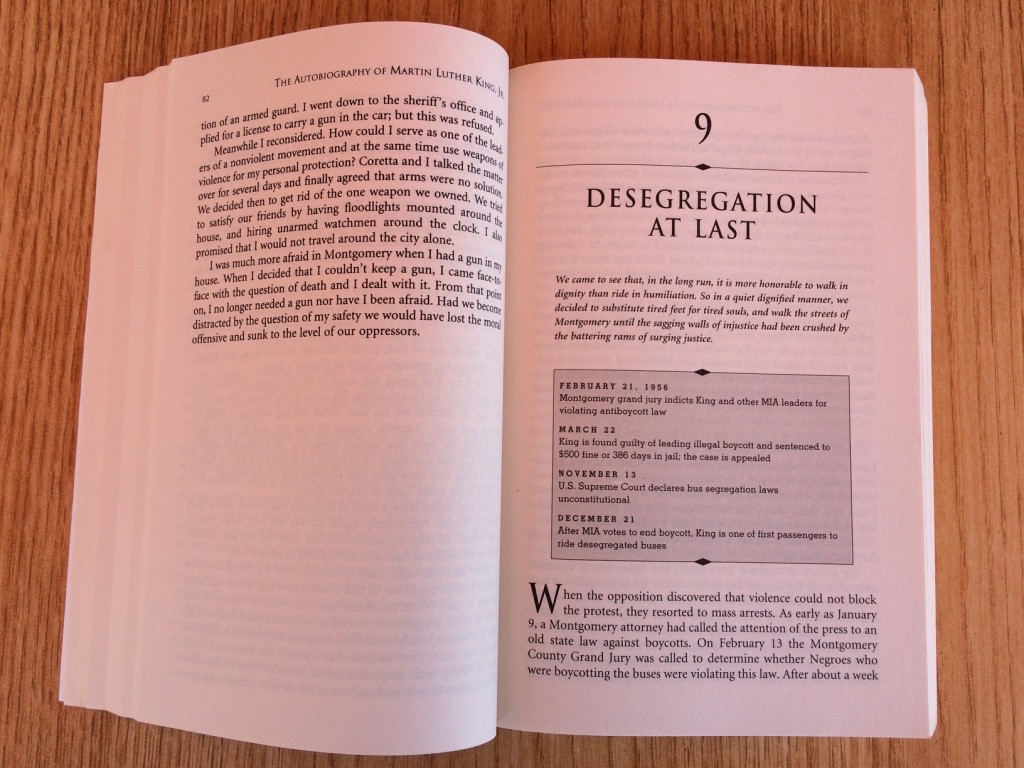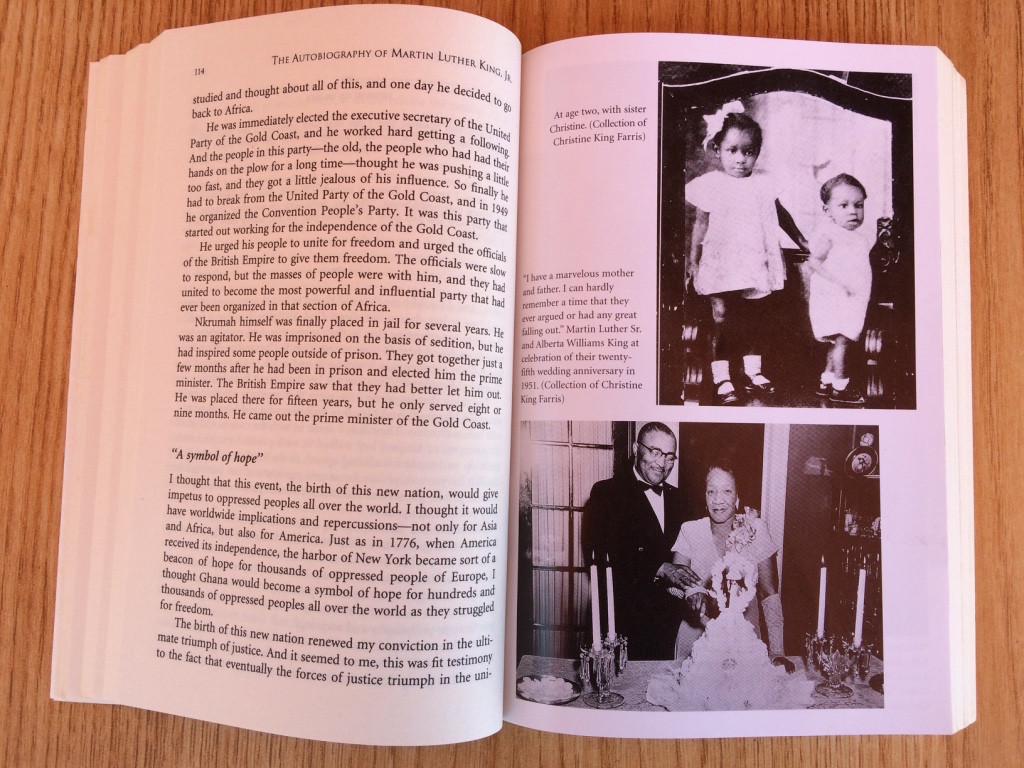 Many African Americans were still denied the right to vote and hotels had no vacancies when a black face appeared. Theatres, housing, waiting rooms, lavatories, drinking fountains, public accommodation, the queues for purchasing a dog license were segregated.He was a child of the black middle class beginning his elementary education in Atlanta before attending Atlanta University, and then Morehouse College, completing his college education in 1953. King was an accelerated student graduating from his segregated school to Morehouse College at the age of fifteen.Three years later he graduated with a BA degree in sociology and entered the Christian ministry because he believed this would give him a base from which to effect social change.He was acknowledged as a first rate scholar who fused the ideals and currents of his time into a worldview of liberation.In 1953, King married Coretta Scott who was also from Alabama and together they had four children.While still a student King joined and then became a member of the executive committee of the National Association for the Advancement of Coloured People, the leading black rights movement at that time. He was a tireless advocate for them. In 1955 King completed a doctorate in theology at Boston University and returned to Alabama where he became pastor of the Dexter Avenue Baptist Church in Montgomery. Dr King church soon became a centre for social change.That year a black Montgomery woman, Rosa Parks, a black seamstress, tires from a long day at work, took the first vacant seat on a bus in Montgomery, Alabama. Rosa Park's refusal to move to the back of the bus that was required of all black passengers, resulting in her arrest. Her arrest sparked that latent flame of self-worth resident in all people and it was the spark that ignited the flame that demanded an end to humiliation, intimidation and violence upon the soul and bodies of the oppressed black race of America.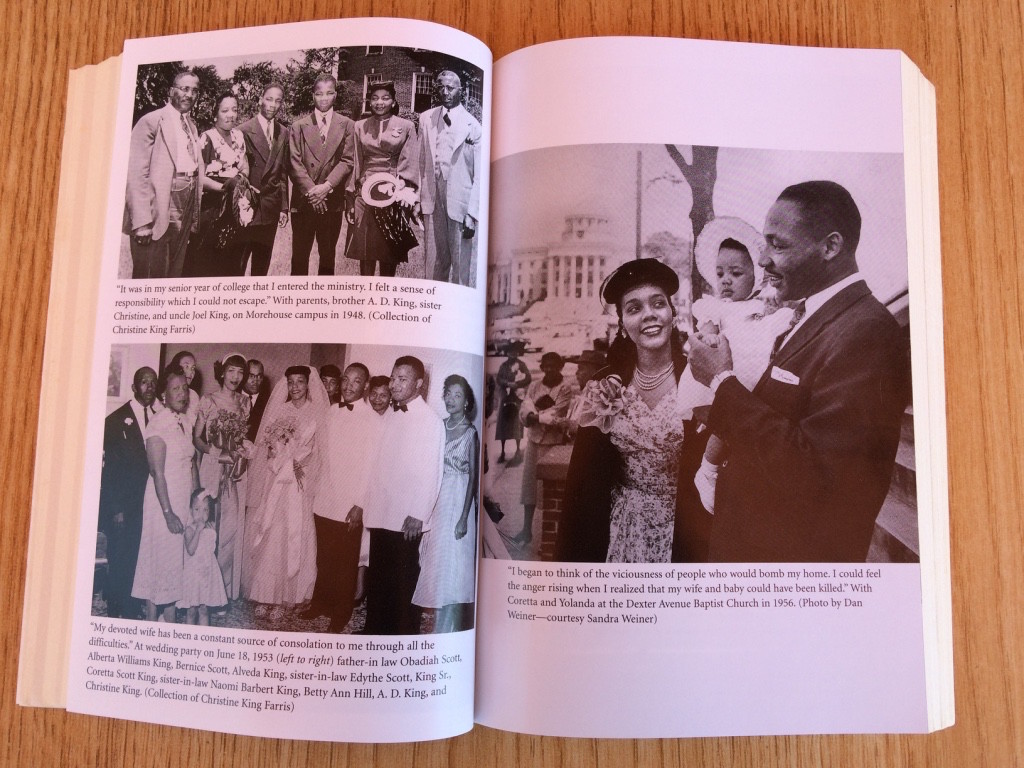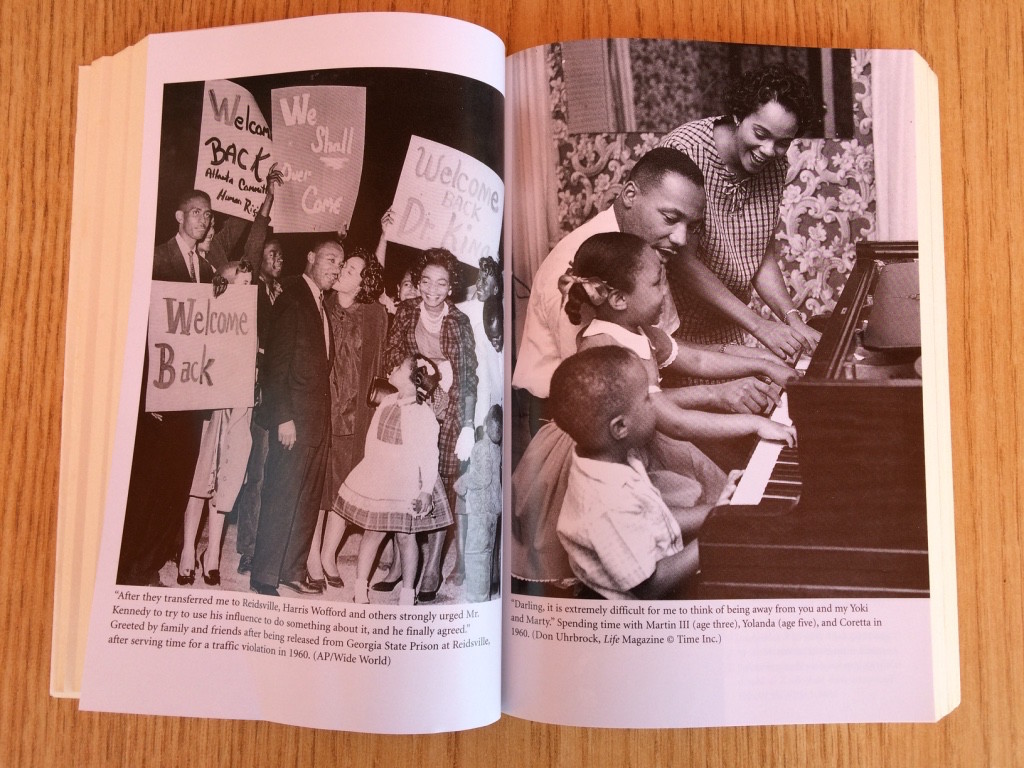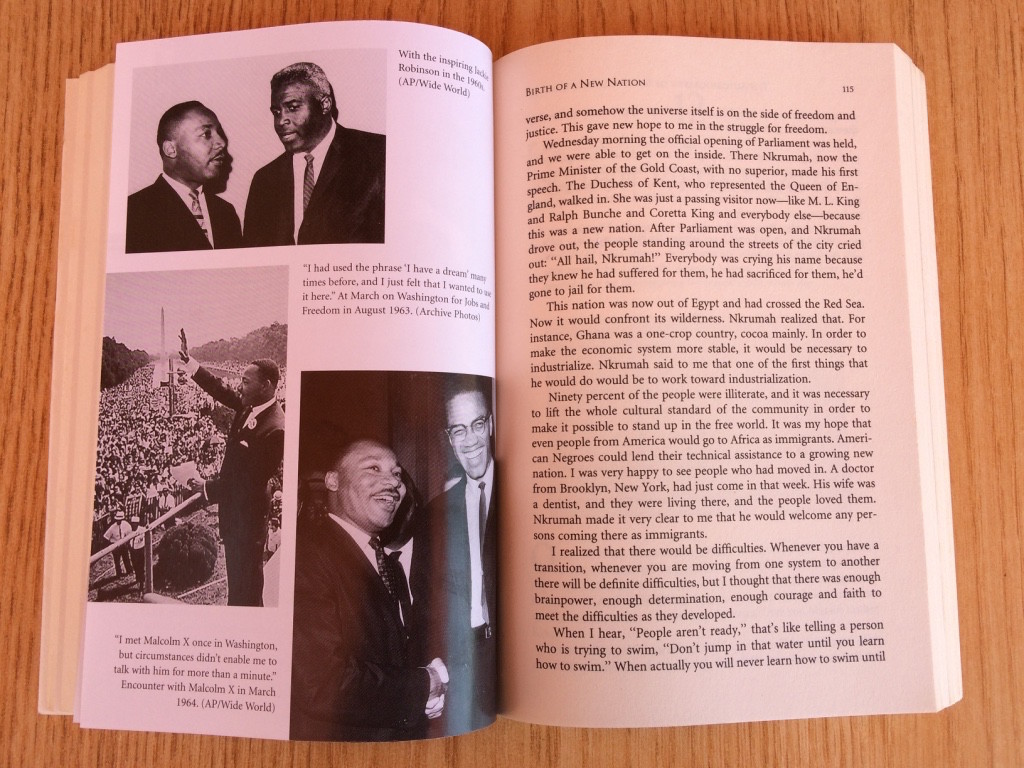 Dr King accepted the presidency of the Montgomery Improvement Association, it was there that he first became an orator, an advocate, an historian, a fundraiser, a field general and a symbol.He then went to Crozer Theological Seminary where he was influenced by the teaching of Mahatma Gandhi. Dr King later said that from his background he gained his regulating Christian ideals and from Gandhi he learned his operational technique. He said that he found in the non-violent resistance philosophy of Gandhi the only morally and practically sound method open to oppressed people in their struggle for freedom.The Montgomery Improvement Association with Dr King as their leader organised a boycott of the transport system which lasted for 381 days until the US Supreme Court found Alabama's segregation laws unconstitutional. Montgomery was forced to desegregate the transport system. In 1960 Dr King and his family moved back to Atlanta, Georgia where he became co-pastor with his father of Ebenezer Baptist Church.In 1963 Dr King organised a campaign of peaceful civil disobedience in Birmingham, Alabama which he called the most thoroughly segregated big city in the US. During the campaign more than 3,300 African-Americans including Dr King were jailed for violating segregation laws. Dr King Letter from Birmingham Jail was written in response to a statement by eight white clergymen questioning the propriety of their actions. As a result of this campaign civil rights movements demonstrated across the country and in June President Kennedy introduced civil rights legislation to Congress."I have a dream that one day this nation will rise up and live out the true meaning of its creed: We hold these truths to be self-evident: that all men are created equal." said Dr King who delivered I have dream speech on the steps of the Lincoln Memorial in Washington DC 28 August 1963.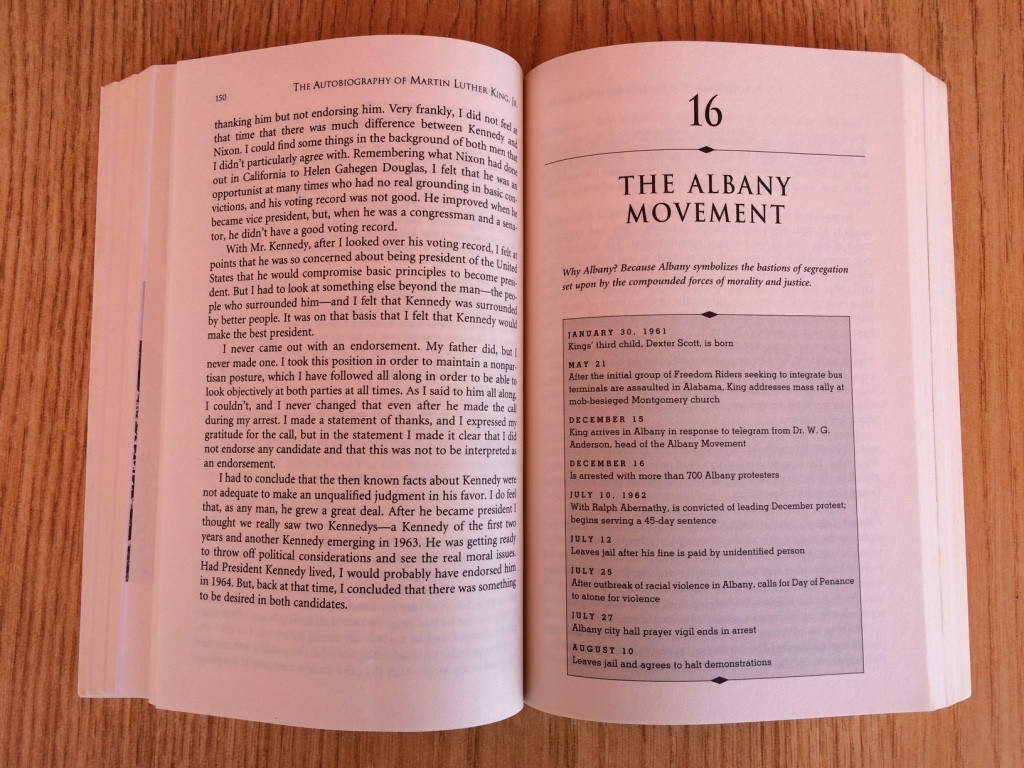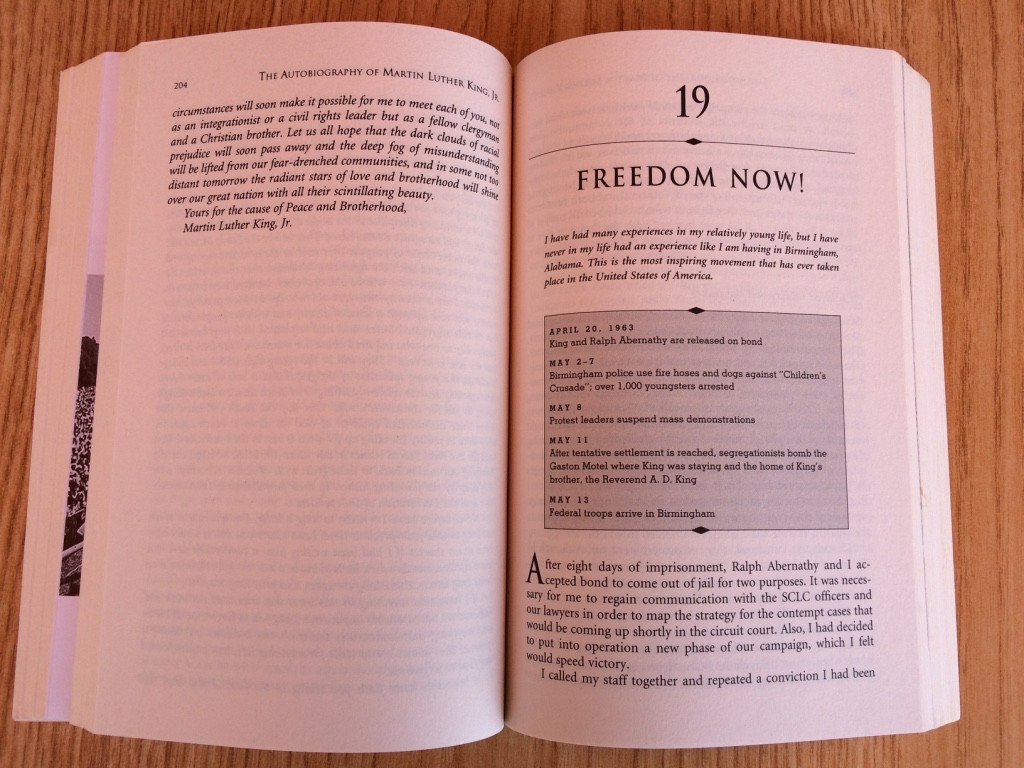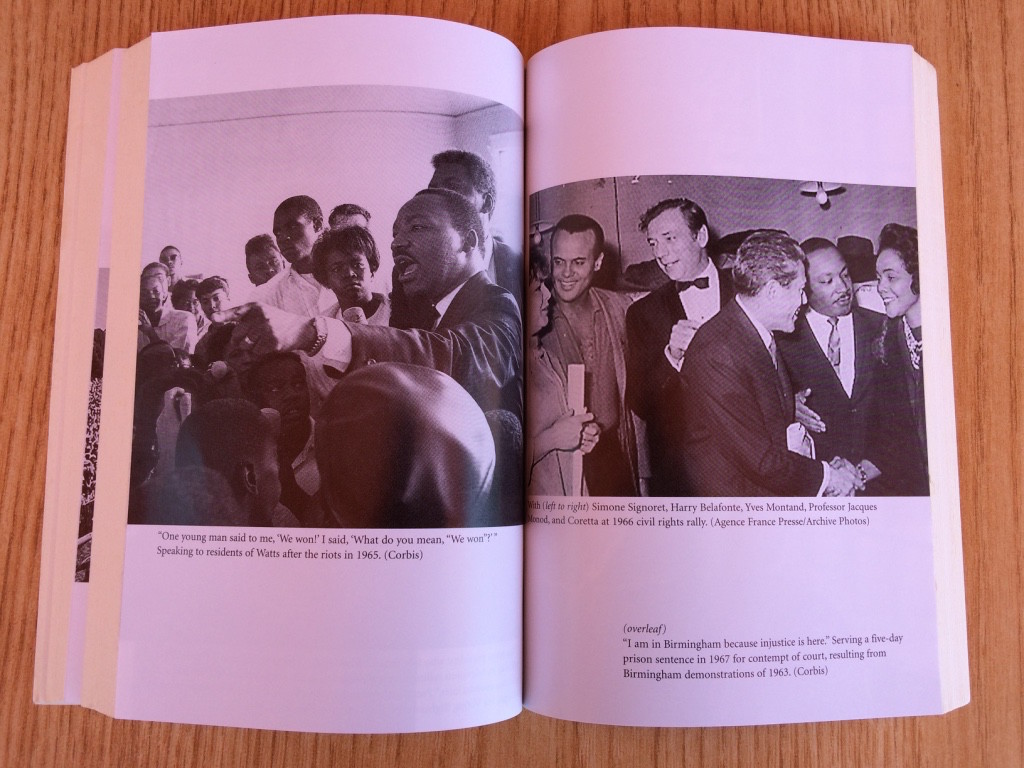 Dr King added that; "When we let freedom ring, when we let it ring from every village and every hamlet, from every state and every city, we will be able to speed up that day when all of God's children, black men and white men, Jews and Gentiles, Protestants and Catholics, will be able to join hands and sing in the words of the old Negro spiritual, "Free at last! free at last! thank God Almighty, we are free at last!". Martin Luther King Jr, the great civil rights leader, spoke these words on the steps of the Lincoln Memorial in Washington DC, USA in August 1963 to a crowd of over 250,000 people who were demanding equal justice for all American citizens. In that year civil rights for African-Americans made more progress than at any time since the end of the Civil War.In June 1964 the Civil Rights Act was passed which authorised the federal government to enforce desegregation and outlawed discrimination in public facilities and in employment. Later that year Dr King was awarded the Nobel Peace Prize. He was the youngest man to have received the award at the time and his acceptance speech in 1964 said; "I accept this award today with an abiding faith in America and an audacious faith in the future of mankind.I believe that unarmed truth and unconditional love will have the final word in reality." In March 1965 Dr King organised a march from Selma to Montgomery which ended in prayer and retreat when confronted by state troopers.The 2014 movie Selma portrays the Selma to Montgomery march of 1965 and also gives an insight into MLK's family life.However as a result the Voting Rights Act was passed which authorised federal examiners to register qualified voters and outlawed practices such as literacy tests aimed to exclude black and poor Americans from voting. In 1965 thirty-five people died in rioting in the Watts district of Los Angeles.This was the first of many urban racial disturbances over the next few summers. At all times Dr King appealed for peace.On 6th August 1965, president Lyndon Johnson signed the Voting Rights Act into law after the brutal attacks on civil rights activists by law enforcement officers during the march led by King from Selma to Montgomery that year.On April 3rd 1968 Dr King, despite threats to his life, went to Memphis, Tennessee to support a strike by the city's garbage workers against low wages and intolerable working conditions.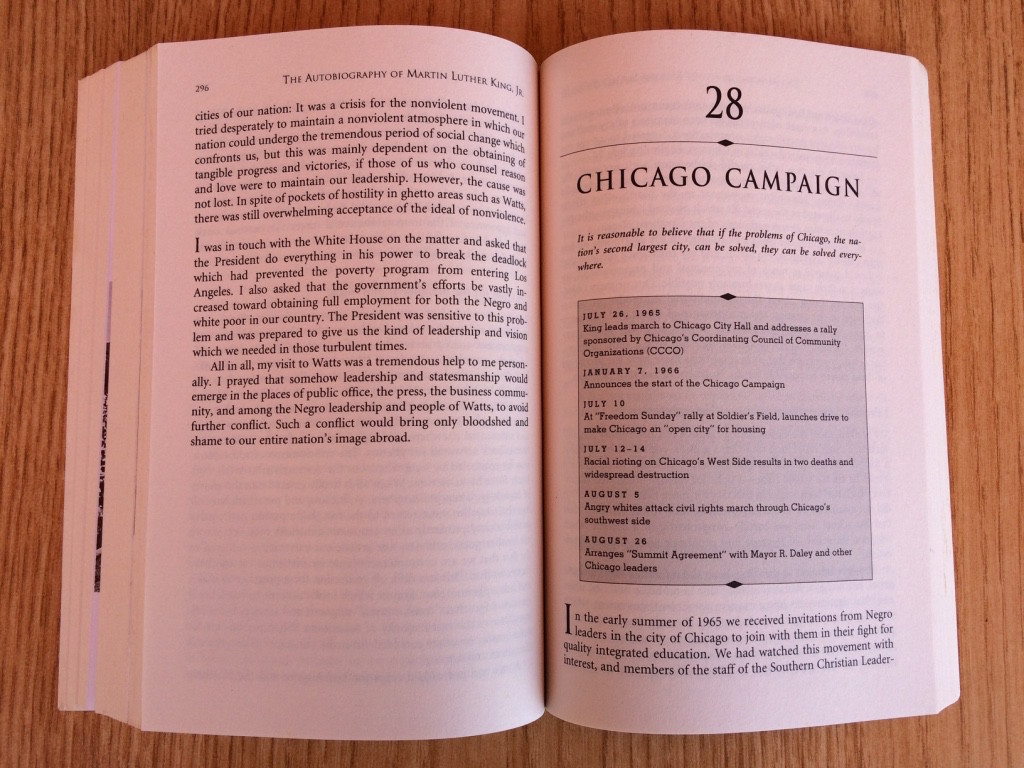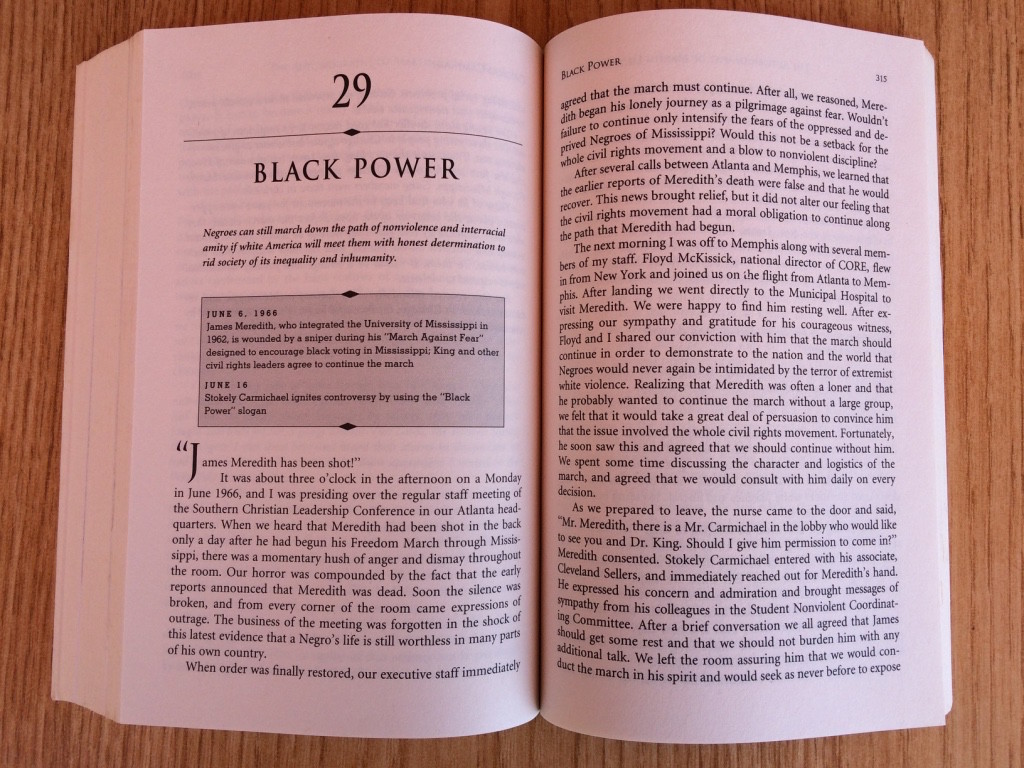 In a sermon that evening he said:"The question is not, 'If I stop to help this man in need, what will happen to me?' The question is, 'If I do not stop to help the sanitation workers, what will happen to them?' That's the question…""Like anybody, I would like to live a long life. Longevity has its place. But I'm not concerned about that now. I just want to do God's will, and He's allowed me to go up the mountain. And I've looked over and I've seen the Promised Land. I may not get there with you, but I want you to know tonight, that we as a people will get to the Promised Land. " Dr King was shot dead aged 39 while standing on a balcony outside his 2nd floor room at the Lorraine Motel in Memphis, Tennessee at 6.05pm on 4th April 1968. James Earl Ray was convicted for his murder but this has long been debated if he actually was responsible or not.Before King died he said he would like to be remembered with the following quote."I'd like somebody to mention that day that Dr King tried to give his life serving others". Dr King's legacy was the acceleration of civil liberties for all Americans but especially for the black and the poor. With legislation forcing the desegregation of schools and other public facilities and universal voting rights came a new sense of dignity and worth. In his short life, Dr King was arrested thirty times for his involvement in civil rights activities and spent time in prison, he was physically assaulted and his home was bombed. Despite frequent criticism from more radical activists he never lost his belief in peaceful protest and resistance. In conclusion, a person of non-Anglo background is actually less likely to experience racism in those places of diversity than if they were in places of less diversity.Thats why being African, its better to live in Africa.Am proud to say that majority of fellow millennial generation supports multiculturalism and assimilation at the same time and are very tolerant.However, there is a problem with racism towards people of African descent largely because of an assumption among a lot of white people that you can only have cultural harmony in circumstances of cultural uniformity.So who will defeat detestation against people of African or black origin?I can't tell because racism lacks a natural predator. There's no way, the world will ever stamp it out.The fact is, just like Dr King era, social discord has no vaccine. Experiences from my interactions, workplaces, school and neighbourhoods continue to show racist behaviours shrivelling in environments of understanding and collaboration. Despite all the education and advocacy and preaching racial tolerance, world's multicultural efforts will never yield expected results although its better than it was during Dr King era.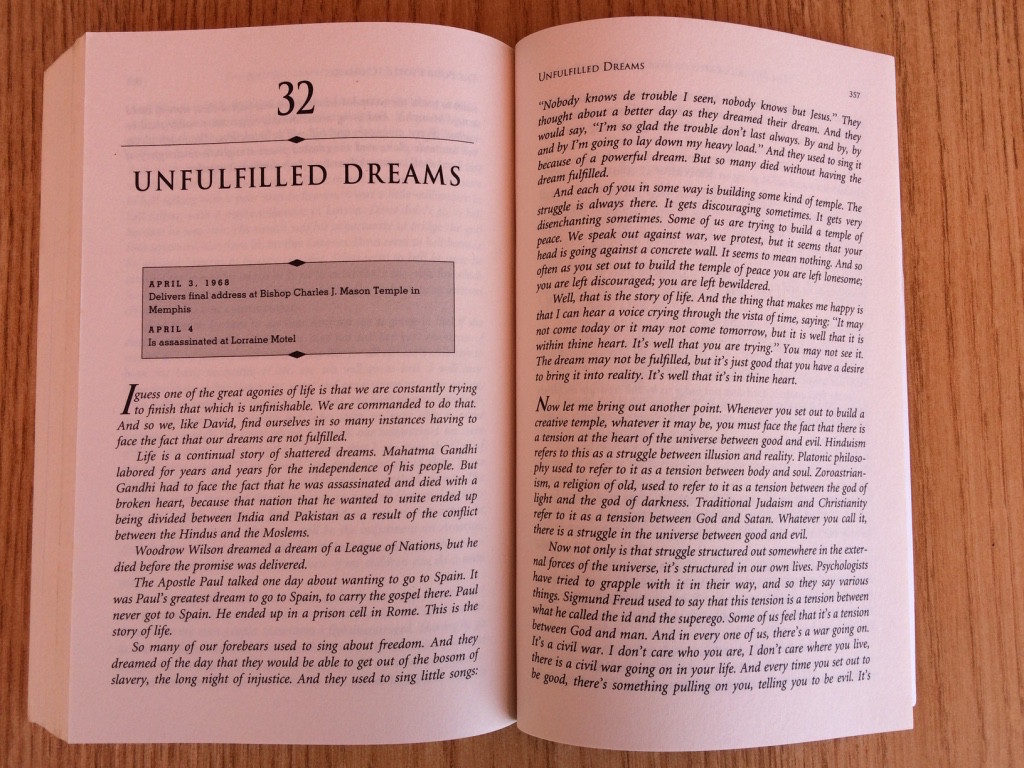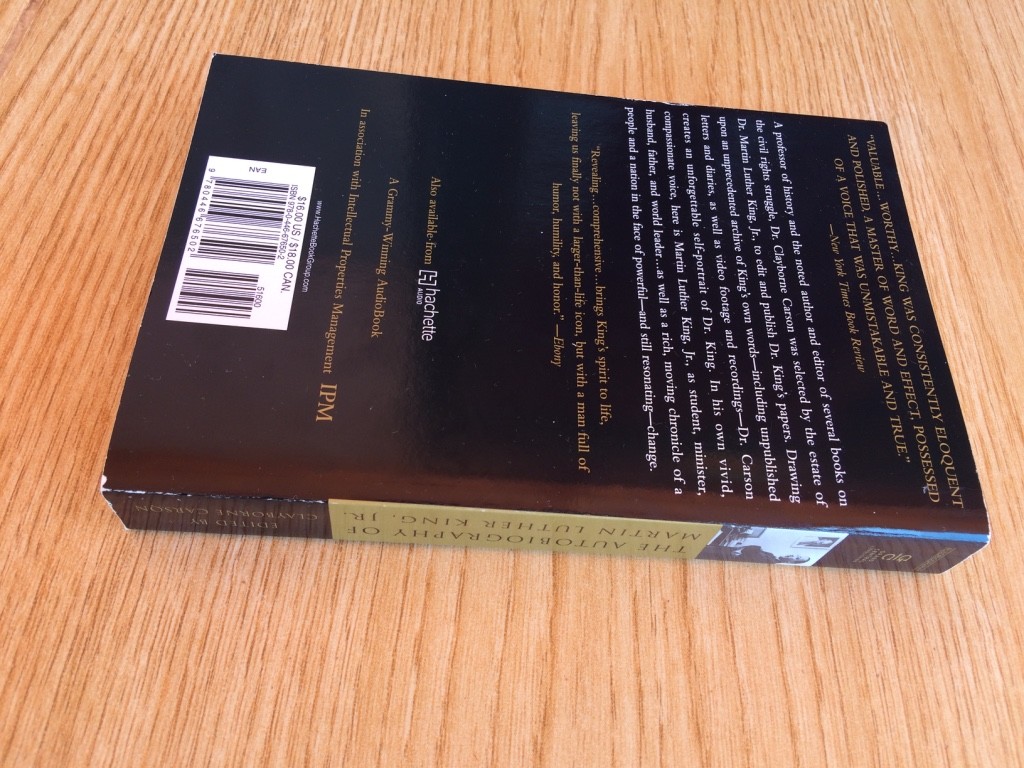 Previous
Next