Tanzania's broadcasters sharpening strategies in fierce battle for TV viewers
Posted on January 18, 2015 02:31 am
It is too soon to say which companies will be winners and losers in the game of terrestrial-based digital television in United Republic of Tanzania, but digital-TV operators agree that 2015 will be another tough one for the broadcasting sector which only controls 30% of total advertising revenue compared to Radio that takes more than half the total of advertising spending in Tanzania. However, millions of households in the country will for sure have had much more choice when it comes to being entertained, informed and inspired on their screens. Yours truly has learned that analog and digital-TV broadcasters have prepared uncompromising strategies to fight for audiences in an intensely competitive environment during the year ahead where audience will be won or lose during electioneering period set to start in less than six months from now. In the overall multi million dollar TV broadcasting industry, the market big boys namely ITV, Star Tv, Azam Tv and TBC are expected to continue putting premium content from entertainment, sports and news in a bid to retain their ardent viewer bases. Unfortunately, underdog players appear to be weaker and face a tough situation after most of them had their content partners decided to shift some popular programmes to their own digital-TV channels.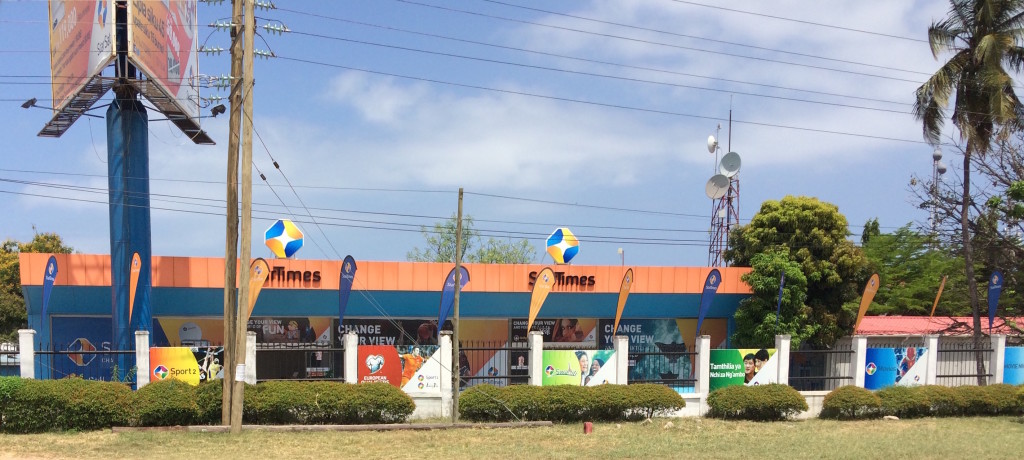 Meanwhile, expecting growth in the digital-TV viewer base in 2015, new players have each set a clear vision to see more improvement in terms of quality programming, TV ratings and advertising revenue.The challenge is that there are high investments needed and limited returns. It is estimated that the combined investment of the digital terrestrial TV broadcasters that have disclosed how much they will spend this year will be more than $100 million with Azam expected to stamp its market dominance largely because of its exclusive rights to air hugely popular Vodacom Premier League, whose audience is unrivaled. Most of the investment is earmarked for various costs, ranging from the administration, management, employment, content development and production, to new studios and facilities and the digital-TV spectrum license fee.Among the digital terrestrial TV channels, Azam Tv appears to be the biggest spender with investment in two channels: Azam one and Azam two. Also, there are expectations that such funds will go towards producing quality local programmes, soap operas, sitcoms and variety shows. To attract their targeted audience, particularly younger people, broadcasters in Tanzania will have to focus on content production and acquiring the rights to foreign shows, while the rest should be used for building or expanding studios to increase their TV production capacity.
Overall, the digital-TV business in United Republic of Tanzania would continue to grow this year and rapidly. By the end of 2015, the estimated revenue share from digital-TV business will possibly account for 15 per cent of the total advertising industry, according to some forecasts. Expecting fierce competition from new rivals, the market big boys might find it difficult to raise advertising rates and must therefore must improve those airtime slots that currently have poor ratings, otherwise they face a bleak future. Despite facing a tough situation when it came to further increasing ad rates, most the broadcasters are creating more engagement between prime-time shows and viewers through a series of on the ground activities and their social-media strategies.There is no doubt, broadcasters will be welcoming more TV producers in a bid to offer new shows and dramas to attract more viewers in urban areas, which currently hold biggest television audience in the country. To attract particular audiences, a niche target or segmentation strategy is what local broadcasters have to be put in place.To cope with this challenge, time has come for broadcasters to prepare content and marketing strategies to expand news consumers into young audiences, aged below 25 who majority are first-time job seekers.
Previous
Next