Sydney's Cafe siege: Australia needs to rise to the challenge
Posted on December 15, 2014 12:48 pm
Many commentators have claimed that Australia, hasn't been a safe haven for terrorist networks in the past, as its strong government is able to address the issues related to extremism. This point was shattered this morning (930am Australian Time), when terrifying and unprecedented cafe siege in Sydney's Martin Place confirmed the worst fears of land down under's counterterrorism experts recent views that there is threat of a lone wolf attack. MARTIN Place in Sydney CBD has been in lockdown after gunmen took hostages at the popular Lindt cafe. The area is considered Sydney's business hub, and a home to banks and finance companies, and Channel 7 studios. Closed to traffic, it runs from bustling George Street uphill to NSW Parliament House on Macquarie Street for those of us who know Sydney very well.This devastating attack will force Australian government to action and examine ways of addressing the issues now and in the future.Therefore, it is crucial to understand the specific characteristics of terrorism in Australia. It is from such point of view that targeted counter-terrorism solutions can be designed. The experts quoted in Australian media before the Sydney's attack recommended two solutions for tackling the root cause of terrorism namely the dialogue and social involvement, not ideological indoctrination.
This strategy has been understood as an indirect approach, concerning ideological criticism, which might take a relatively long time. Yet, this way may prevent the evolution of the radical ideology, which is the root cause of terrorism in Asia and Pacific countries. Many terrorists have been arrested and jailed, but the root cause has not been addressed. Terrorist ideology in Australia and other countries has not been examined or tackled in detail. Perhaps instead of spending such huge sums on direct police counter-terrorist actions, Canberra should look to spend more money on tackling the ideology that leads to terrorism, as opposed to the terrorism itself. This should become a focus not only for the government, but for all Australian citizens.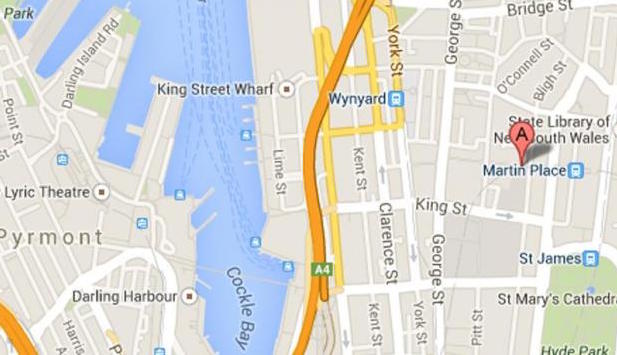 Involving the community in the fight against terrorism is essential for success. Tackling extreme ideology is the role of the government and the role of the people. The lone wolf attack threat was predicted by security experts in the country since terror raids in September when 15 men were arrested over an alleged plot to behead an Australian.The magnitude of an event or an issue is determined by the scale, frequency and quality of elements that help build and shape that particular event or issue. Australia is being attacked for showing to the world its commitment to fighting terrorism through strict law enforcement. All terrorist suspects are brought to justice and the country's faith in the power of law to combat terrorism is beyond doubt.
The ongoing metamorphosis of Australian terrorists and terror organizations reveals reduced quantity but improving quality of acts of terrorism hence the – lone wolf attack. Such an improvement in terrorists' tactics and strategies can be seen in their use of cybercrime for their fundraising activities. The coordination meeting of antiterrorism authorities has also identified the transfer of the terrorists' base of operations from Syria, Iraq and to new locations spread across the middle East. However, as the World stands in solidarity with Australia, the focus on "extinguishing" the terror acts, while efforts taken to prevent and tackle the "root causes" of terrorism, such as radical religious teachings, need to be addressed.The verdicts against terrorists such as Sydney cafe attack, along with antiterrorism operations, are apparently "hard power" approaches toward terrorism. They are an essential part of antiterror activities, but a more comprehensive antiterrorism campaign, and one that will bring with it more complete success, will need to include "soft power" measures, such as better education to contain radical religious teachings.
Previous
Next