Sharp sh530u
September 18, 2012
At last I had a chance to see SHARP SH530U from a friend who was in Japan recently. It was the first smartphone from the company that I have come across for the past two years. The phone features an extra large 5-inch WVGA display screen that enable users to watch movies, read emails, socialize on Facebook and get updates with the latest news. Whether on business trip or travelling abroad, SHARP SH530U seemed like one of the best of both worlds and it can be a Tablet or a smartphone at the same time.The phone is slim phone with only 9.9mm thick and has a matte textured back while front is dominated by a huge 5in WVGA screen with a resolution of 480 x 800-pixels.The SH530U also has a 5-megapixel autofocus camera on the back and a 0.3-megapixel camera on the front for video calls and is powered by a 1GHz dual-core processor.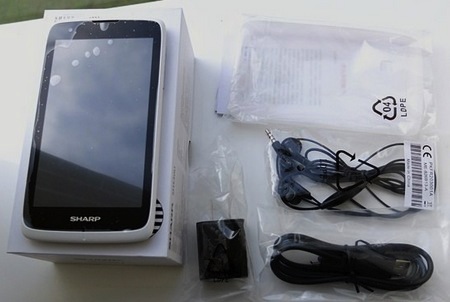 Phone runs on Ice Cream Sandwich and has a user interface called Feel UX which allows user to browse photos and widgets without unlocking the device. Regarding the installing apps and games, the phone has a 20GB of built-in storage.With only 9.9mm thickness,SH530U is definitely easy to carry.The phone supports HSPA for faster and smoother web browsing and downloads and has a dual SIM card slots so that a user can use it for business and leisure with it. Basically, the design is sleek and seamless while the matte texture on its back felt good in my hand. SHARP SH530U comes in Snowy White and limited edition Cherry Red and the two SIM card slots makes it easier for users to switch carrier of their choice at their will.I have no doubt that
SHARP SH530U will take the mobile experience to an all new level.
Previous
Next