Sergio Garcia wins The Masters 2017
Posted on April 10, 2017 12:10 am
Sergio Garcia has won The Masters 2017 after a pulsating fourth day at Augusta Golf Club in Georgia, a course famous for its spectacular scenery just as golfers deliver wondrous golfing every year. It was the first playoff at The Masters history that involved two europeans. Garcia was often named as the best golfer never to win a major but those ghosts of failure are no more thanks to his win. The day started with Spain's Sergio Garcia joint at the top of the leaderboard with England's Justin Rose. Close was Rickie Fowler as well as Jordan Spieth, the 2015 champion who capitulated last year at the most critical moment. Australia's Adam Scott wasn't far behind the pacesetters and the Queenslander was among those who stood a chance.Legendary Phil Mickelson and my fellow millennial Rory McIlroy were far off to be considered potential champions as the day began. When the play began, the writing was on the wall that 2017 Masters will be won the hard way.It was a star-studded leaderboard that provided a string of storylines.The two major talking points going into the final day was about Jordan Spieth. He definitely woke up knowing that for him to win, he had to make Masters history. Spieth trailed the leader by 10 shots after an opening round of 75 and if he had won, he would have smashed the previous comeback record of Tiger Woods set in 2005 and Nick Faldo set in 1990, who both triumphed after being seven shots back after one round at Augusta but that wasn't the case. The other one was about Sergio Garcia's chances of a first major victory.I was watching as Garcia tried to fend off his unwanted record of his zero win in 73 attempts, records showed that he's finished second in majors four times and placed in the top 10 golfers 22 times.The leader, as play began, was Sergio Garcia who made two early birdies, a promising start in his bid to capture his first major championship.Garcia drove in a five-foot putt at the first hole, breaking a tie for the lead with Englishman's Justin Rose. Garcia stretched the margin to two strokes with another birdie at the third, driving the ball just short to the green, pulling off a delicate chip and knocking in an 8-footer.Garcia then wasted a booming drive at the par-5 second, where he dumped his approach in a bunker and missed a 5-foot putt.
At that point, he was three shots in front of Rickie Fowler and four clear of Charley Hoffman. Then Justin Rose showed what is capable of by birdying at 6 and 7 and moving him to 7 under. At that point, i felt the two golfers were moving away from the chasing pack.Then came that spectacular moment when Rose birdied at number 8 to move to 8 under while Garcia couldn't get a 7-footer to drop for birdie which tied the two at the top of leaderboard.At the 9, Rose aimed his birdie putt around 20 feet to the left of the hole which curved awesomely and your blogger couldn't resist a smile. On the other hand, Garcia missed a birdie attempt from 12 feet. The telly blokes couldn't resist showing us seven iron from Matt Kuchar on the par three 16th and was ululating when it rolled back down the green into the hole making him jump to -5 and a tie for third. Then came Thomas Pieters who rolled his third straight birdie pushing him to 5 under and just three behind the leader. I felt that it was getting hairy for Garcia when Rose went two ahead of him and surging Thomas Pieters birdied to move within two. As Rose ascendancy continued, it was feeling like the same Garcia we are used to was heading to another meltdown at the Masters.He smashed his tee shot into the trees though he recovered, birdie wasn't available to him. Then the leaderboard leader Rose on 13th fairway failed to get a three-shot gap which would have more than extinguished Garcia hopes but Rose remained two shots up at 8-under as the leaders tee off on at 14. The spaniard then tried a similar path but failed. It was now becoming clearer that Garcia was likely to come up short again in a major. At the other end, fellow millennial Rory McIlroy finished at 3 under and left empty handed again. Then a fightback from Garcia started when Garcia hits his best tee shot since the day began and placed him in a good position, while Rose's second shot comes up a little short and he looked dejected. Then to put pressure on Rose, Sergio's second shot was superb and had a birdie.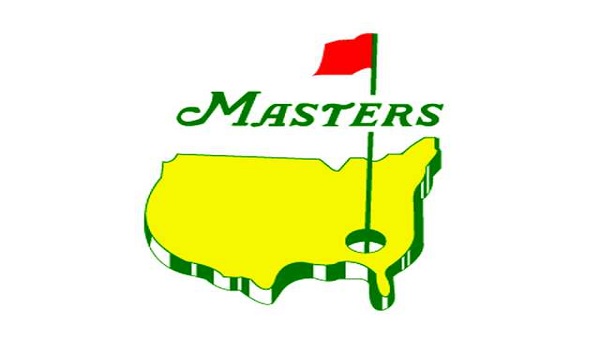 In response, Rose sank his par putt and retained his lead trimming it down to one. Then Garcia displayed his skills with two excellent drives and unbelievable shot and took the lead with this eagle putt, pressure reverted back to Rose who held his nerves to match Garcia's under 9. Then came the battle in hole 16 with Sergio playing an amazing shot that landed the ball above the hole and watched it roll right down to the hole giving him a big birdie opportunity. But Rose wasn't to be left behind and responded in kind. Your blogger felt like the two are fighting for the green jacket to the end and Rose reclaimed the lead with -10 and Garcia trailed one behind at -9 after a birdie which he nailed magnificently. With two to play, it getting juicier being on boob tube watching the two try to outdo each other. Rose's tee shot at 17 wasn't good but ended in decent position while Garcia hit it long down the other side of the fairway.As we entered the 18th hole, score was all tied and couldn't predict whether we were heading for a playoff or not. But thanks to both failing to convert their chances, play off was what decided the winner. Rose hit into the trees on the 18th, a rather surprising wild tee shot although he got a decent bounce while Garcia placed his in a great position which gave him a head start. After collywobbles, the spaniard conquistador defeated Englishman Justin Rose after a birdie, he rolled the putt in taking the title. Incredible day, one that will remain in my ageing encephalon for a very long time, I couldn't resist filling my sight with natural, unspoiled beauty as I enjoyed watching the final day at the luxurious course.One reason I stay with golf is because I do have fun, and the main reason I never abandon watching The Masters is because it is forever fun filled and unpredictable. The Masters has presented the world with a fascinating model that many are trying to emulate due to its overwhelming success and wonderful golf not played anywhere else in the world. I can only thing of Ryder Cup as the only match.The Masters in 2017 brought many new players to the game who changed the way things are done. One of the keys to millennial golfers success has been by executing the game primarily as an entertainment sport. When Danny Willet failed to make the cut, it was clear that we shall have a new winner, a pattern that has become all too familiar with those of us who follow The Masters religiously. And that winner of 2017 Masters is deservedly Sergio Garcia. See you next April!
Previous
Next