SEAL Team Six by Howard Wasdin and Stephen Templin
Posted on May 22, 2013 04:06 pm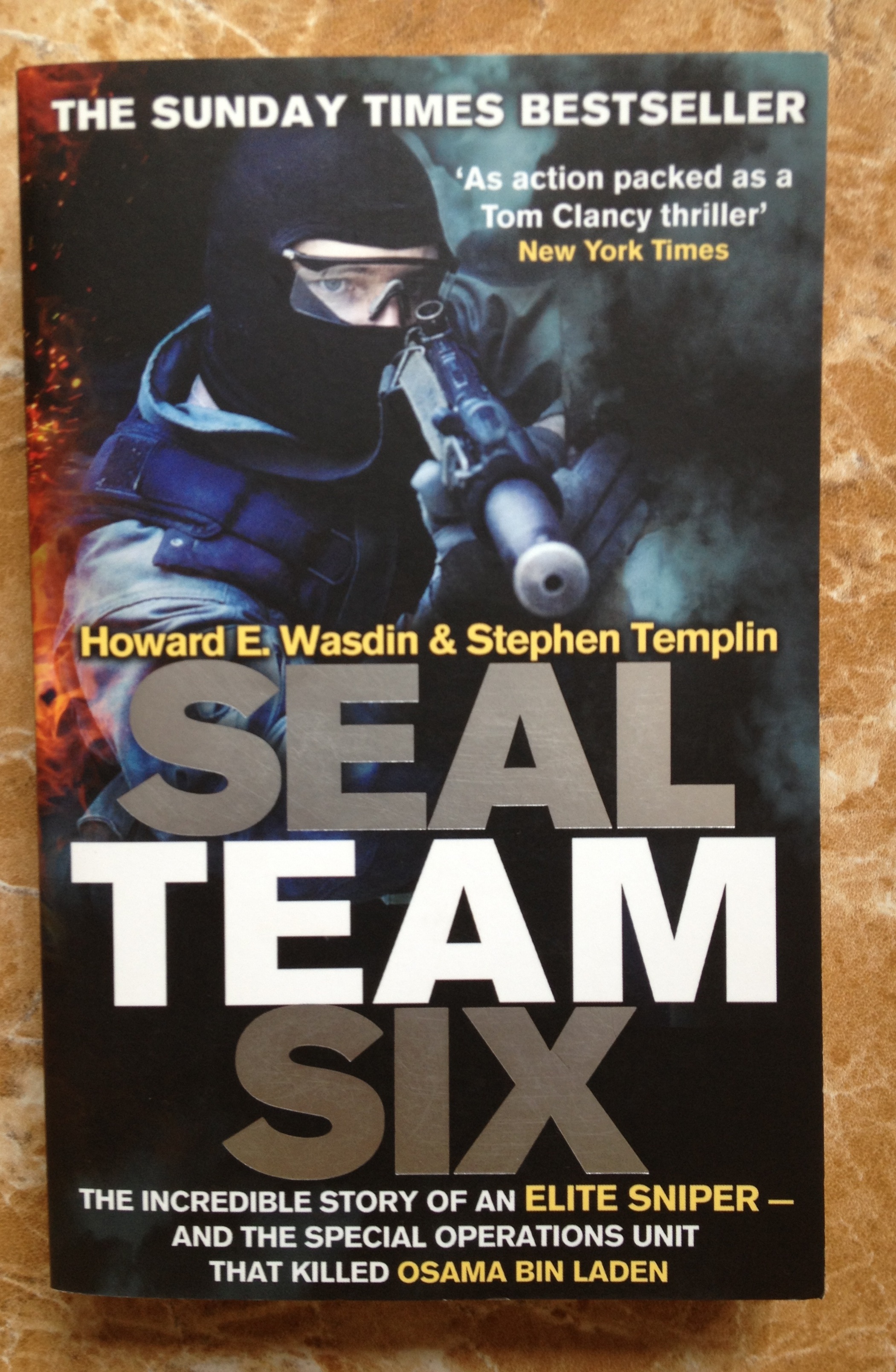 SEAL Team Six is no doubt my most fascinating since I read Gideon Spies by Gordon Thomas. SEAL is a secret elite within American military tasked with counterterrorism, hostage rescue, and counterinsurgency. In this dramatic, behind-the-scenes chronicle, writer Howard Wasdin and Stephen Templin takes a reader deep inside the world of Navy SEALS and Special Forces snipers, beginning with the grueling selection process of Basic Underwater Demolition. For your information, it is actually the toughest and longest military training in the world and they are the United States of America's unsung heroes. The Navy SEALS is an exclusive band of close to 2,400 special operators mostly remembered for 2011 raid that led to capture of Osama bin Laden. Reading the book, it is clear Wasdin faced numerous challenges after graduating starting with his first combat codenamed Operation Desert Storm as a member of SEAL Team Two.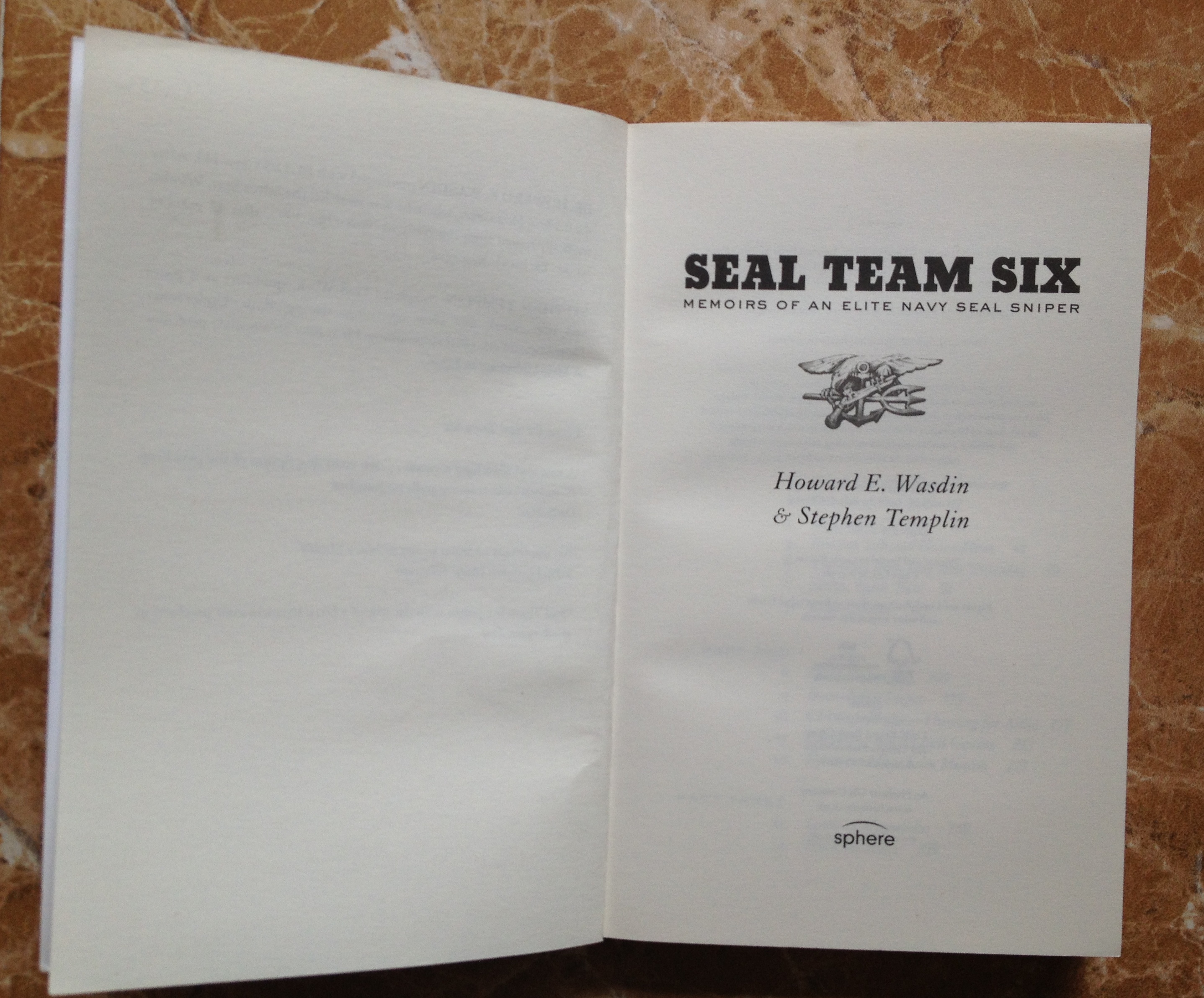 Thereafter, there was the Green Course a selection process to join the legendary SEAL Team Six, with a curriculum that included practiced land warfare to unarmed combat. Wasdin most interesting revelation was how SEAL team members learns how to pick a lock and how to blow the door off its hinges. As a member of SEAL Team Six, Wasdin graduated from the most difficult sniper program in USA known as The Marine's Scout Sniper School. Eventually, of the 18 snipers in SEAL Team Six, Wasdin came out top that meant he was one of the best snipers on the planet. In less than six months after sniper school, Wasdin was fighting for his dear life in the mission to capture or eliminate Somalian warlord Mohamed Farrah Aidid. This involved hunting Aidid from rooftops, helicopters and alleys, he hunted Aidid and killed his men as well in any every opportunity. The "Battle of Mogadishu", as it became to be known, left 18 American soldiers dead and 73 wounded and Wasdin was lucky as his legs would have been blown off while engaging the Somalia terrorists and was seriously wounded.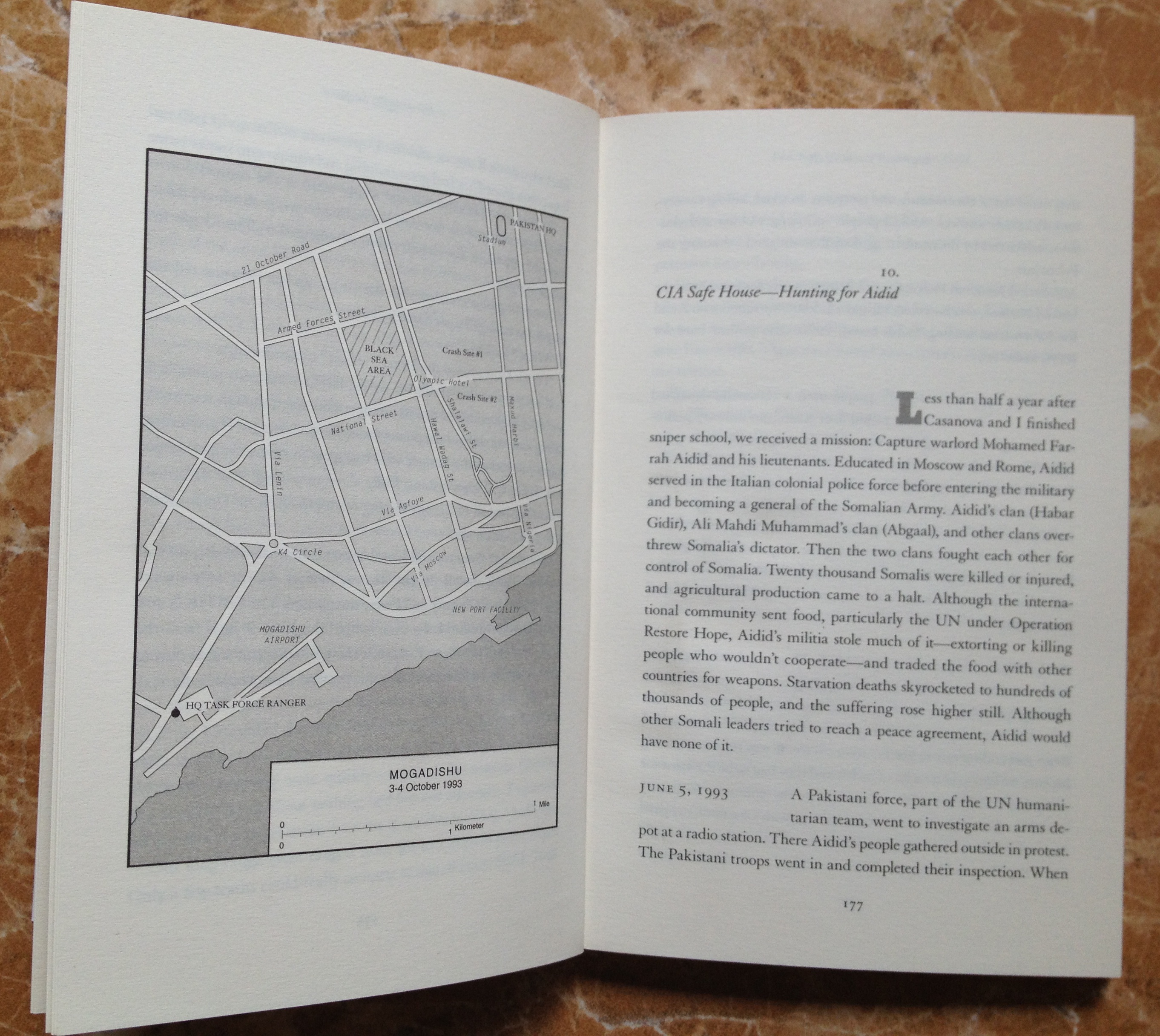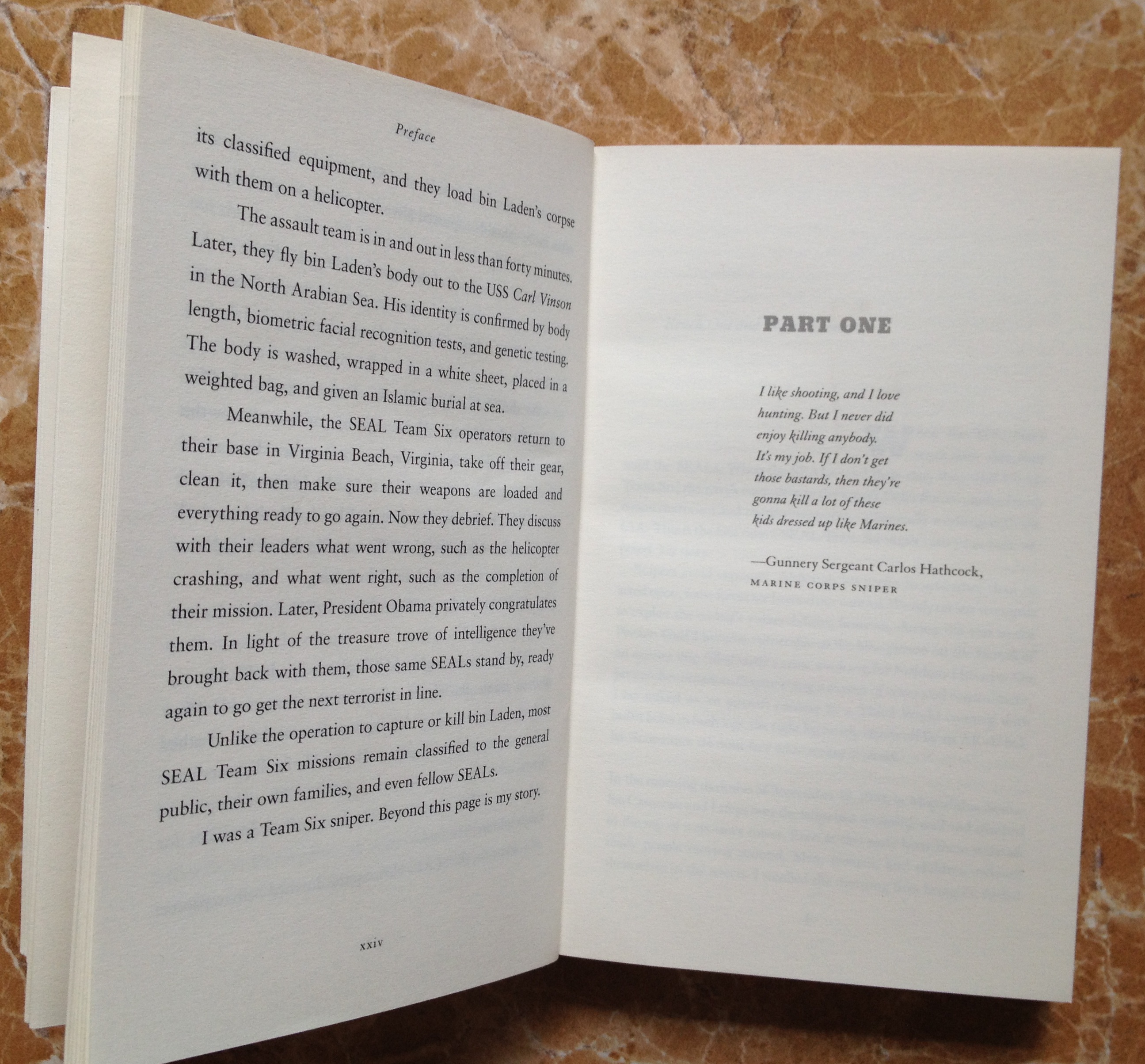 Wasdin's narrative is as action packed in my own opinion. After reading this book, I joined millions who have come to appreciate the training that enabled Seal Team 6 to pull off the world's worst enemy Osama Bin Laden with precision, making its way into the heavily secured compound, killing the terror mastermind with two shots and scooping vital intelligence data from the terror networks around the world. In the book, Wasdin details how his painful childhood in Florida and Georgia with bullying from a stepfather, prepared him for the worst of Seals training and eventually, actual combat, enabling him to control thoughts, emotions, and pain at an early age and importantly as a matter of survival. Wasdin remembers very well how his stepfather would mercilessly beat him with a belt and when he failed to pick up every pecan that fell from the trees onto their family's driveway. Wasdin says that it didn't matter if any had fallen since I had picked them all up and was his fault for not showing due diligence. Wasdin worked picking watermelons for his family and learned to drive an 18-wheeler. Later, he signed up to do Search and Rescue for the Navy at 20, after running out of money to keep paying for college. Wasdin offers hair raising memories of some of the greatest assignments he was involved like detonating an unexploded Tomahawk missile in Iraq during the first Gulf war.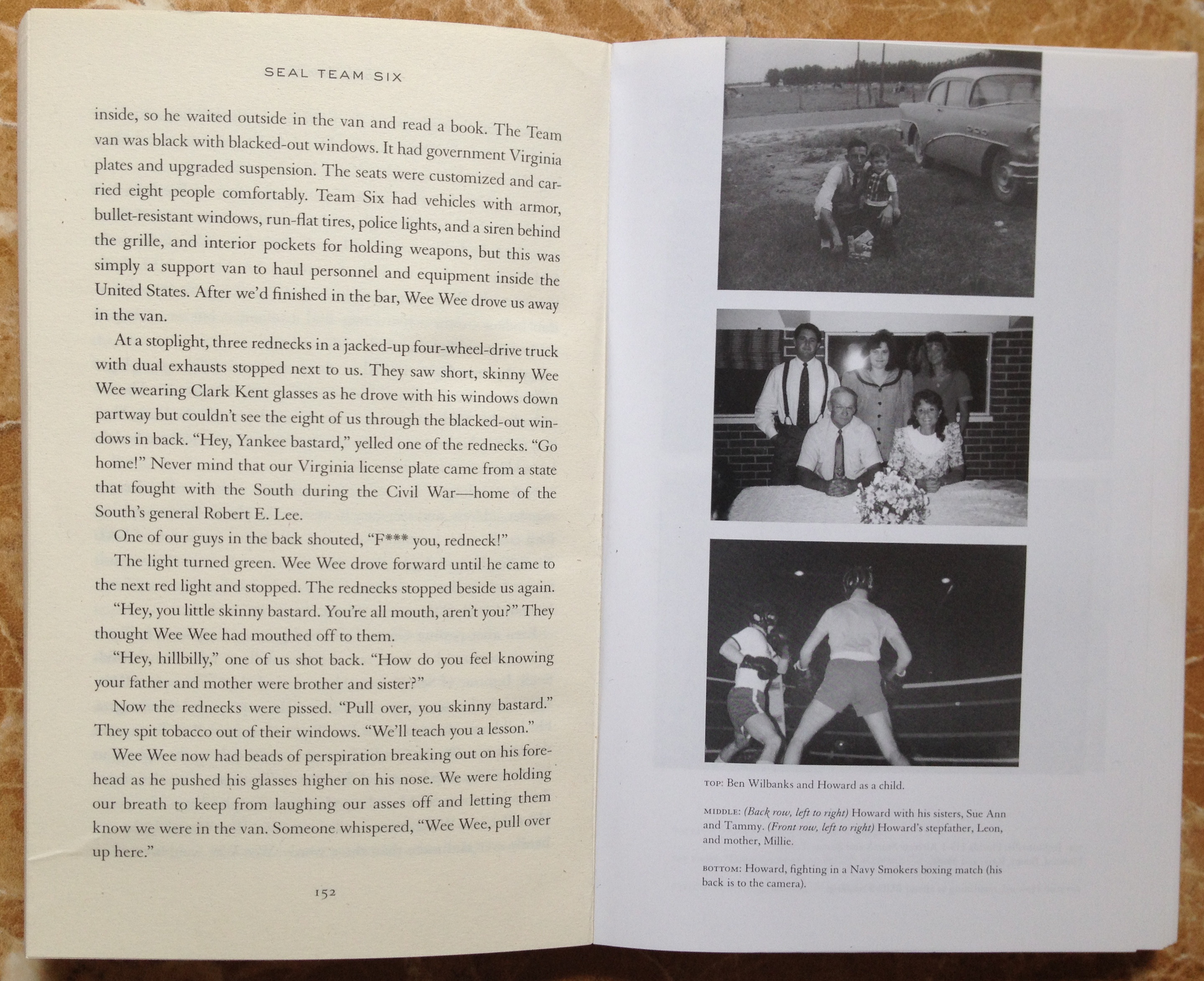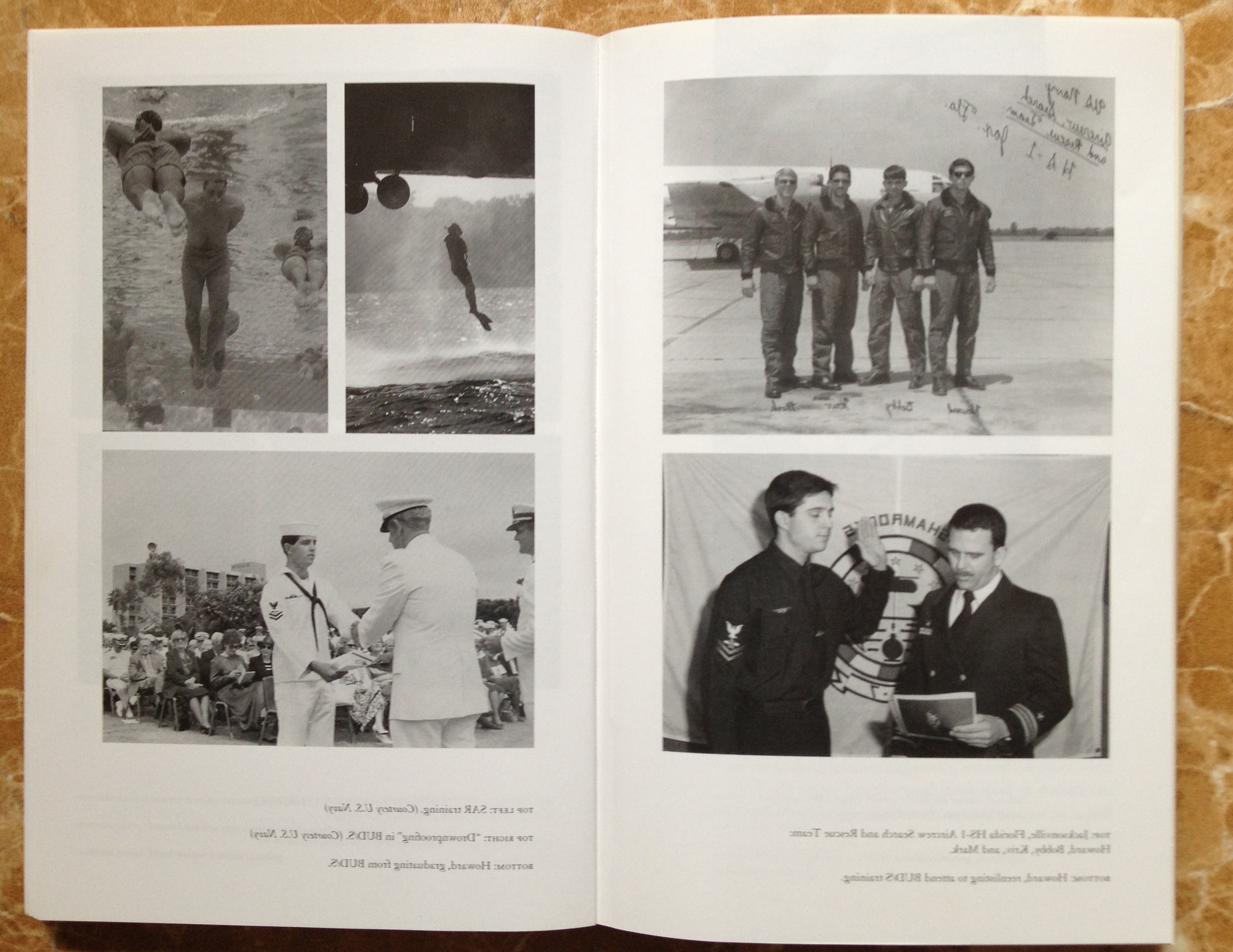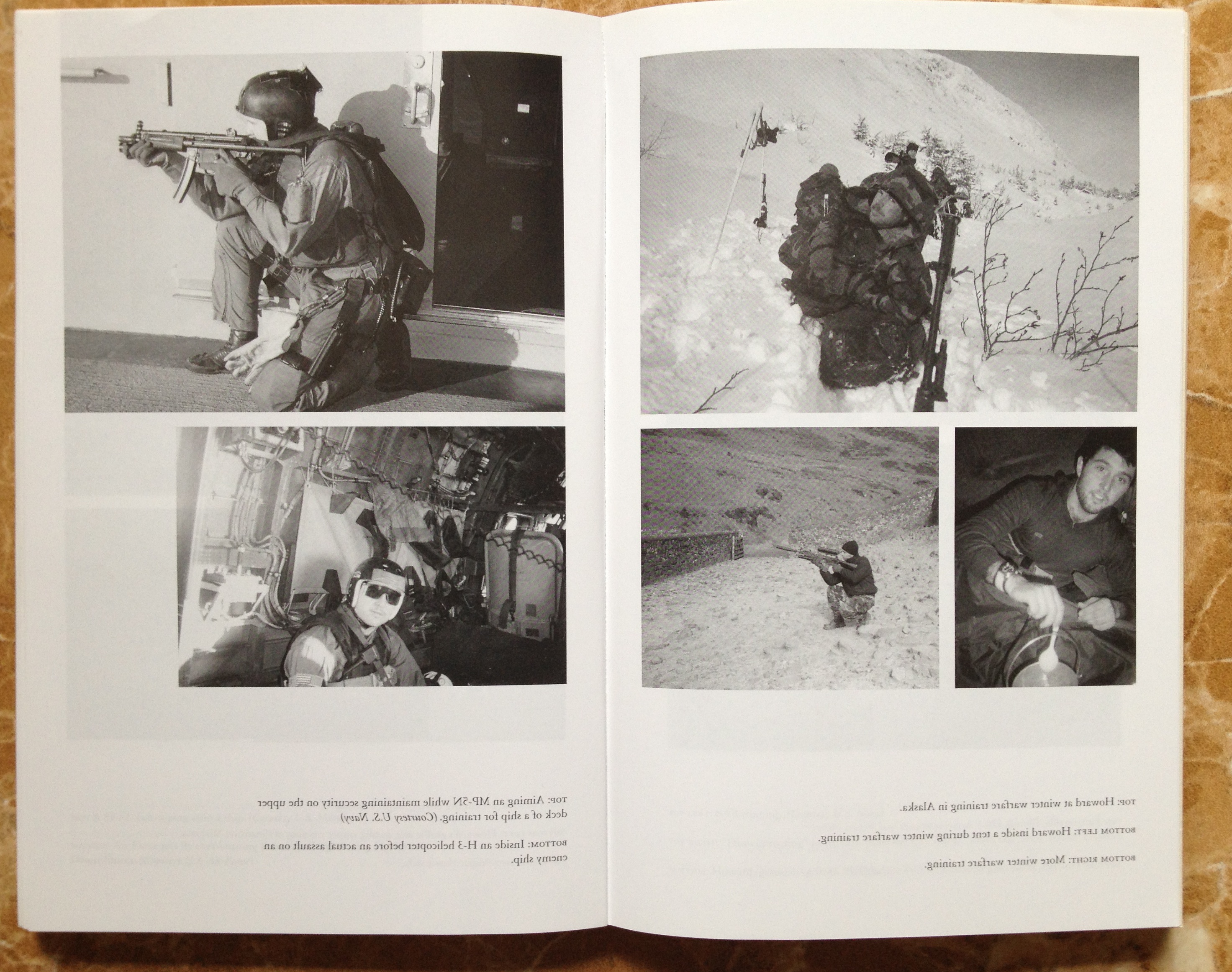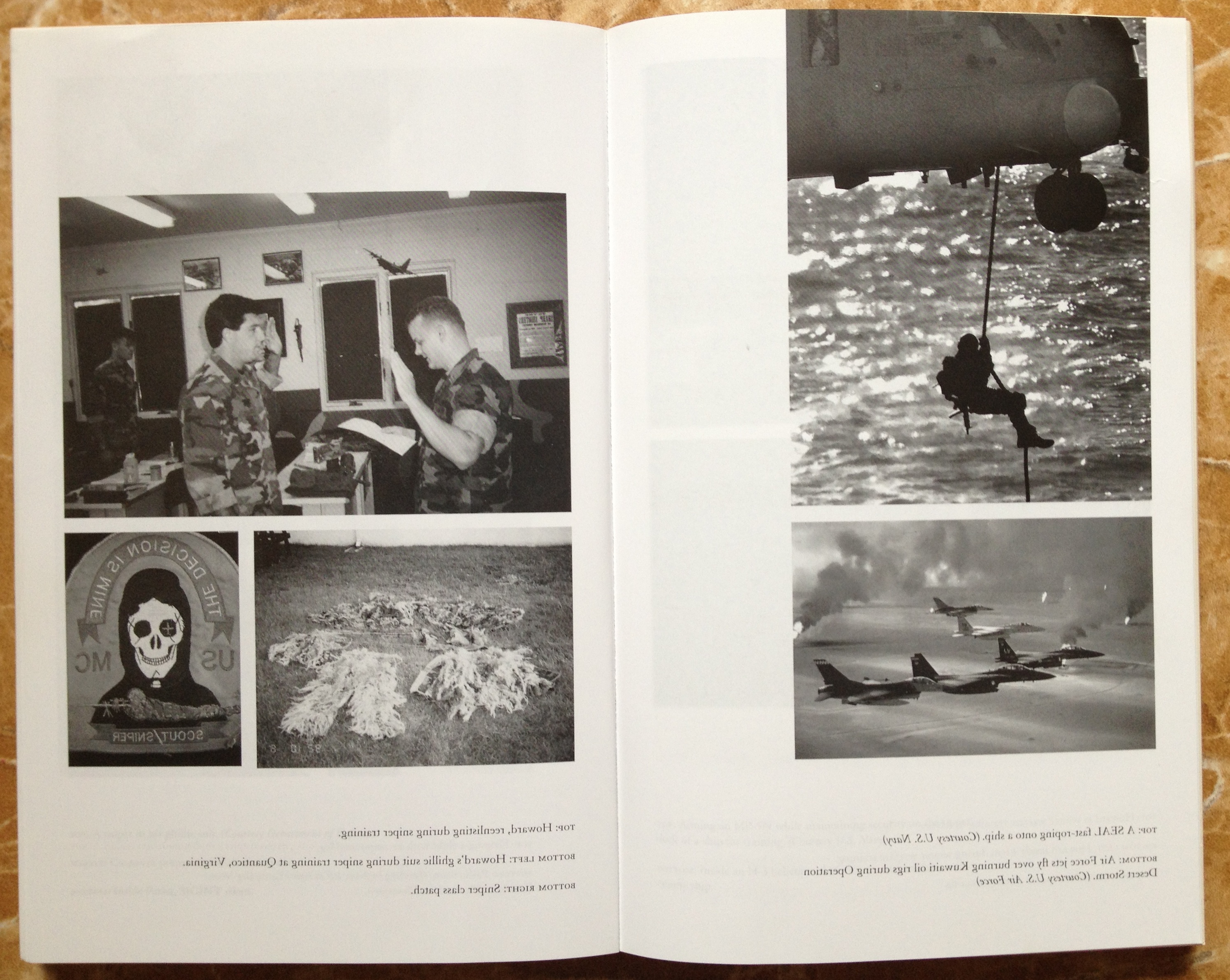 I did admire the way Wasdin talks about training with live ammunition and conveys his experience of "drown-proofing" – that means he swam two lengths of a pool with his feet and hands bound. He describes the proper application of camouflage as the process when painting the skin, it's important to appear the opposite of how a human being looks and one makes the dark become light and the light become dark. According to him, this means making sure the parts of the face that form shadows like where eyes sink become light green and the features that shine like nose, brow and forehead become dark green. Although this book is not a novel, the book is about real-life memoirs of a real life member of Seal Team Six and makes it worth reading for those who like me, are not familiar with the various Seal teams. Wasdin, the author of this book, was no doubt an adrenaline lad, an athlete, patriot, bruiser, and a man of discipline and this book has made it clear that without these qualities no one can make it as a member of SEAL.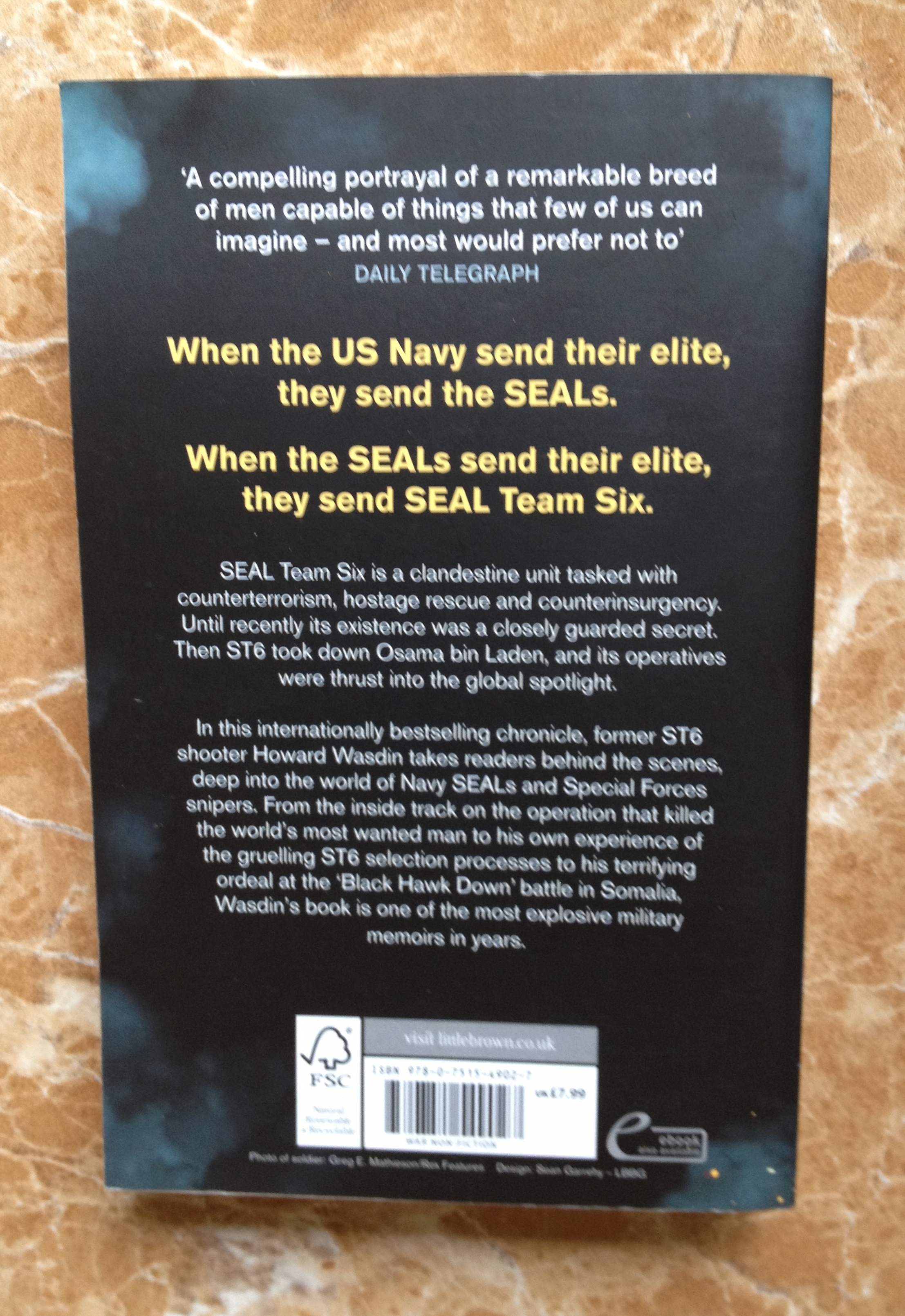 As a hardcore and old school reader, I am impressed with how Wasdin was candid and crystal clear about Bill Clinton's administration. I also think he was brave to disclose how Italian peace keepers ignored and aided Somali warlords bearing in mind both are USA and Italy are part of NATO. It was amazing for me read this book because it led me to think how all these special forces are so stringently trained, specialized in skill and few in number they're more rare than the world's best neurosurgeons, richest men and women and even the most talented sports stars I have ever heard in my lifetime. There are quite an impressive bunch of soldiers this world has ever seen and no wonder Uncle Sam remains the greatest country on earth. Wasdin dramatic combat tales combined with inside details of becoming one of the world's deadliest snipers make this one of the most explosive military memoirs I have read for close to fifteen years. It is not a perfect book but was very engaging on how I look at the world that few people can enter and be able to survive excluding myself.I can't survive such training.
Previous
Next