Samsung Galaxy S4 Review
Posted on June 15, 2013 09:44 am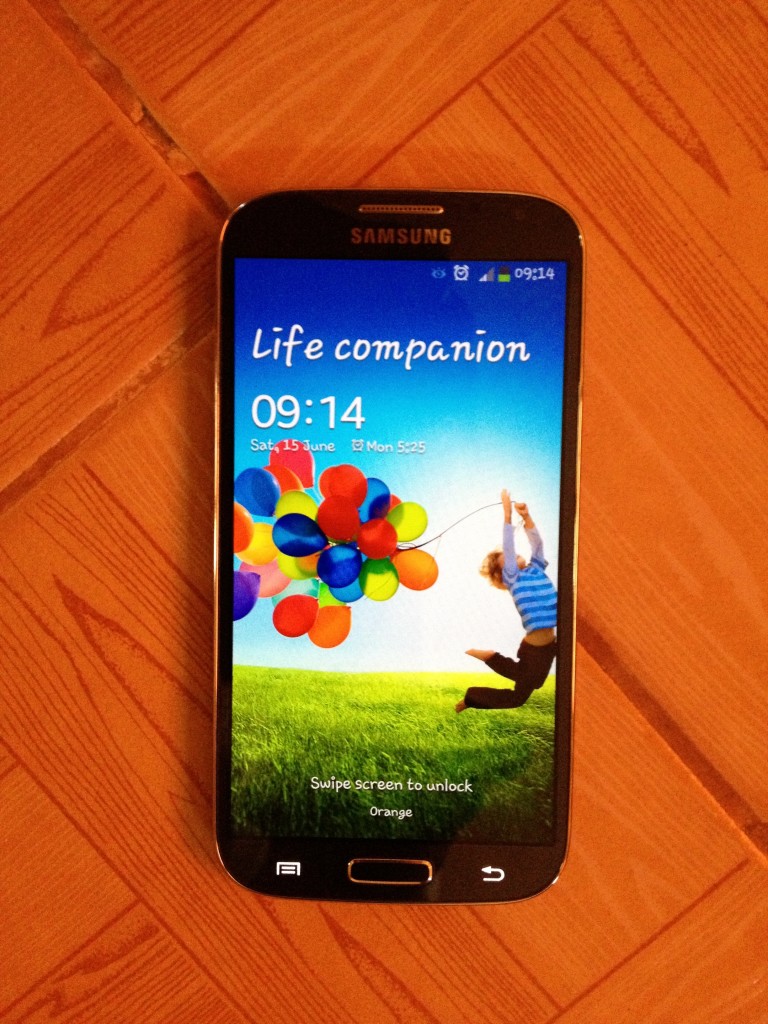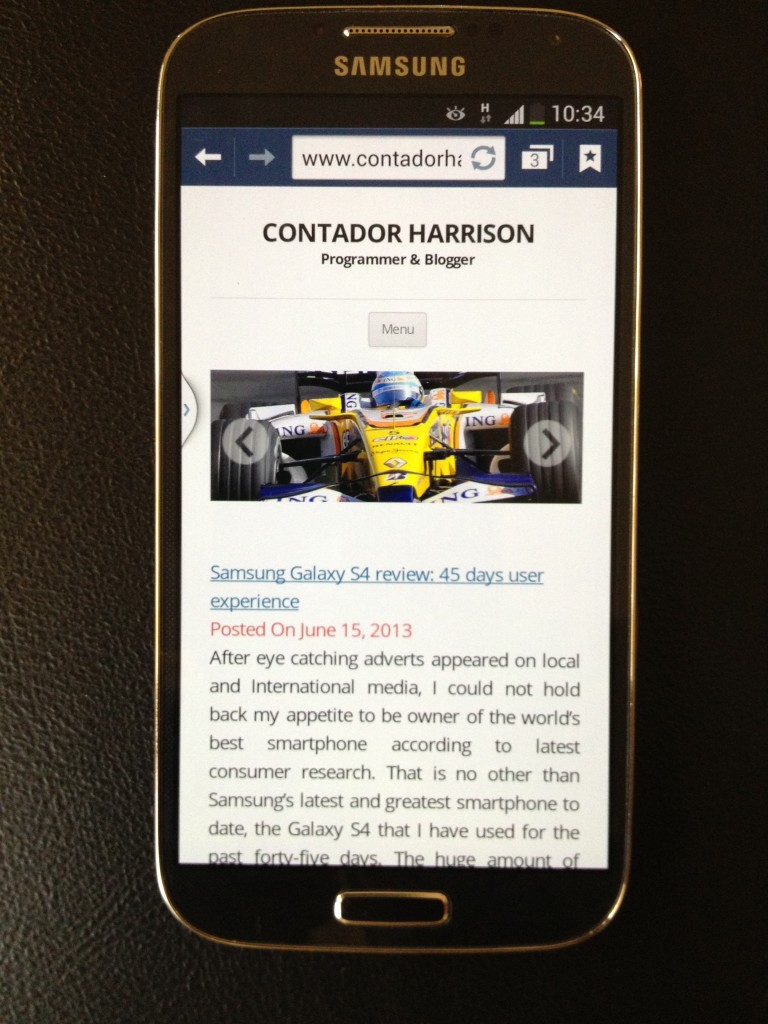 After eye catching adverts appeared on local and International media, I could not hold back my appetite to be owner of the world's best smartphone according to latest consumer research. That is no other than Samsung's latest and greatest smartphone to date, the Galaxy S4 that I have used for the past forty-five days. The huge amount of marketing fanfare won my heart because it's a pretty amazing device. Galaxy S4 unlike its predecessor has a marginally tweaked design but with the same height at 136.6mm like Samsung Galaxy S3. As you can see on some of the images in this review, the phone is tinier and a bit lighter, thinner and less wide.As a diehard iPhone fanatic, this phone's plastic design is a disgrace because it has no much difference with Galaxy S3. Sorry folks but Galaxy S4 is one of those new phones that very few people familiar with Galaxy S3 would probably not be able to tell one has the latest model. Plastic build feels cheap by any standard, design is almost identical to the older S3, Interface is confusing and battery life is not worth any description while16GB model which I have has limited space for apps.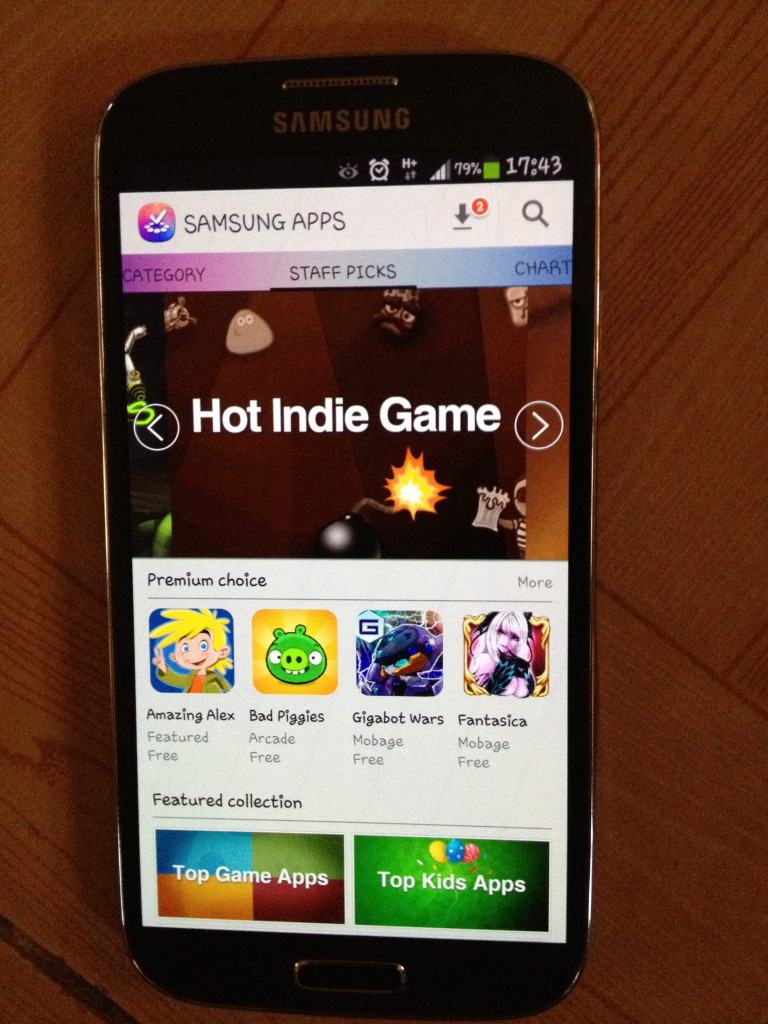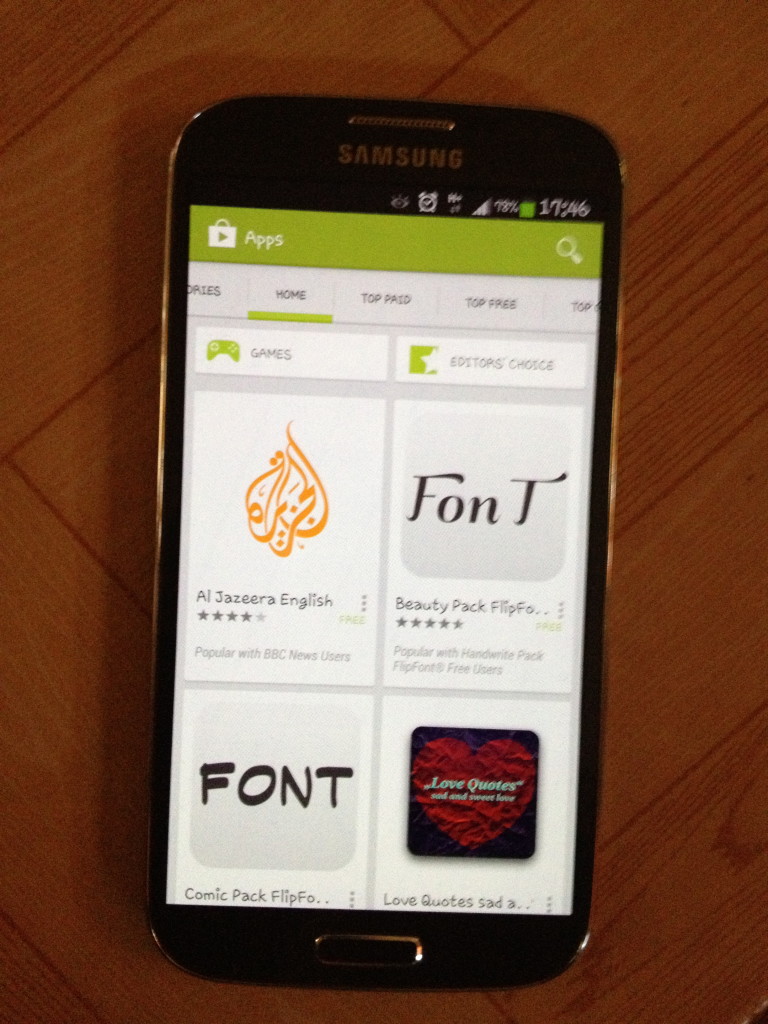 Samsung Galaxy S4 Andoid Apps store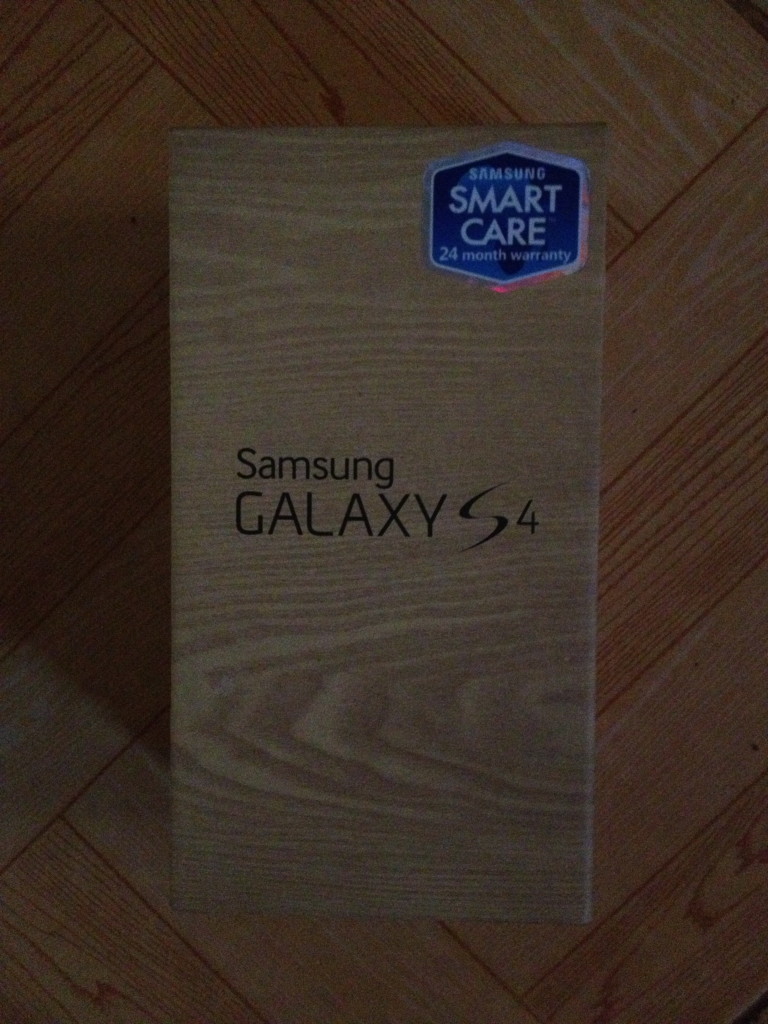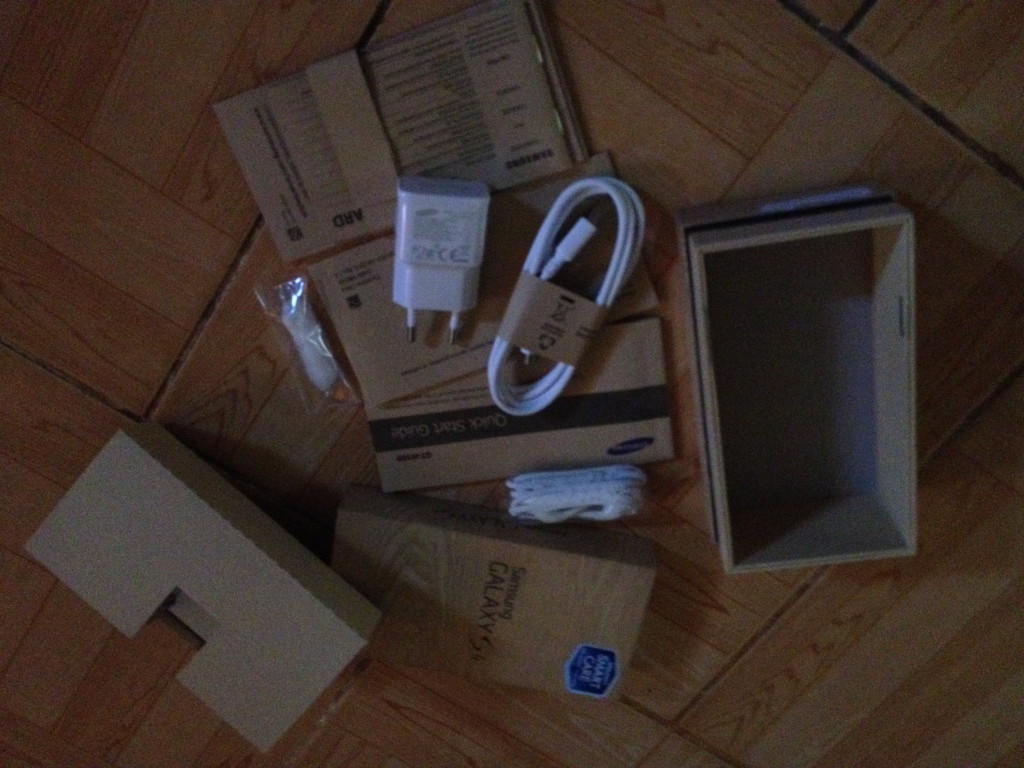 My version is LTE 4G and has a 1.9GHz Qualcomm Snapdragon 600 processor with four cores. On the multimedia side, high definition video looks fabulous on the 1080 screen and Samsung uses the Apt-X codec that provides great audio quality over Bluetooth. The 13 Megapixel Camera is not a good performer in broad daylight, taking sharp images with lots of detail and low noise. Microphone captures sound much better than Galaxy S3 that I binned few months ago. At night testing, images that I took were grainy and noisy and are worse than one my iPhone 5 takes. Multiple cores and high performance lasts a longer time with a 2,600mAh battery.During same review period, I went almost two days between charges despite heavy use and multiple of photos that I took. I must admit that software for the Galaxy S4 is eye watering with innovative features such as gesture and eye tracking, voice control and more. When I enable them all, it is fun filled experience, and the phone reacts to physical input in a way I didn't expect.Android 4.2.2 operating system sits beneath Samsung's TouchWiz user interface customizations and works very well, especially when switching with pop-in sidebar and other several enhancements. Samsung's App market now has interesting apps but I was not amused when it would stop loading frequently and had to stop and restart it manually which is not the case with iPhone 5. Galaxy 4 apps boast of both Google and Samsung App markets which as a software expert I believe it increases Android fragmentation. Galaxy S4 is the first smartphone to use an AMOLED display with a Full HD resolution. Measuring 4.99in across this gives it an on-paper pixels-per-inch figure of 441. I did notice that pixels-per-inch lack refinement but the incredible contrast from an AMOLED display makes up for any loss of detail. In a nutshell, the look and feel of the Galaxy S4 is pretty awesome.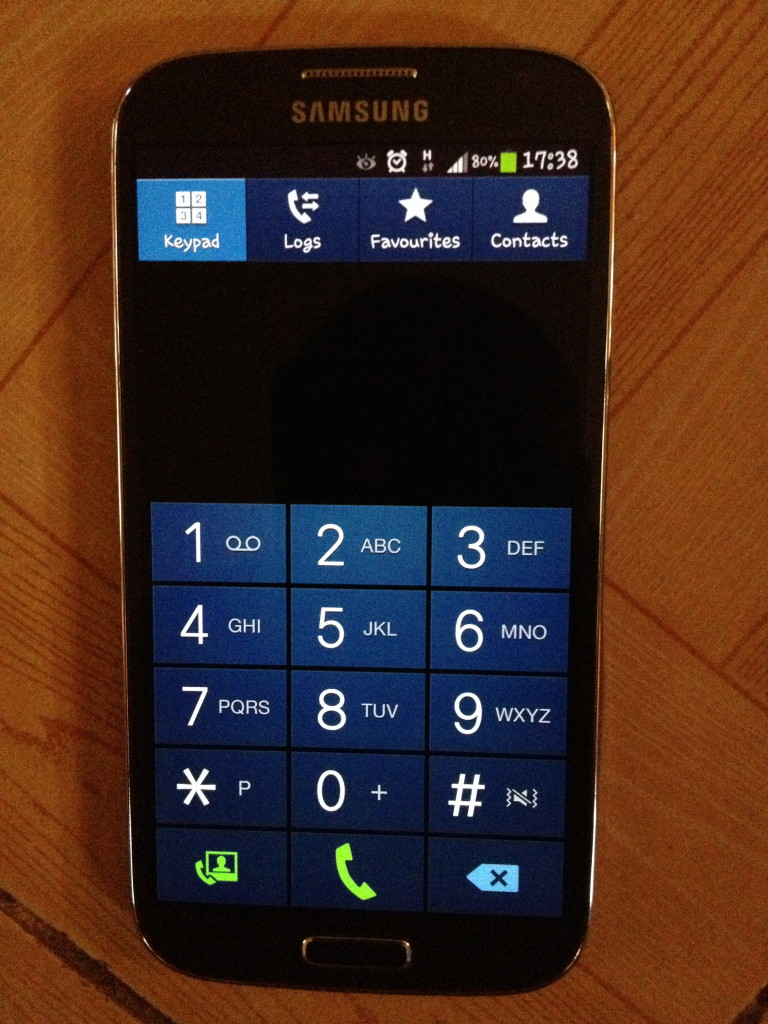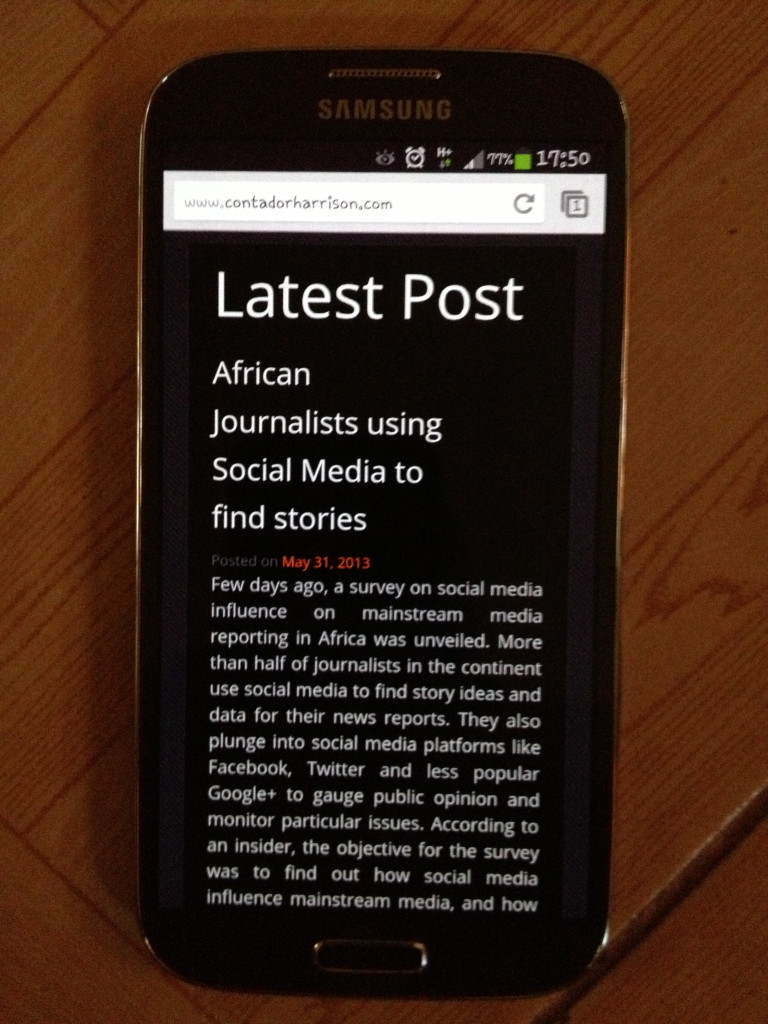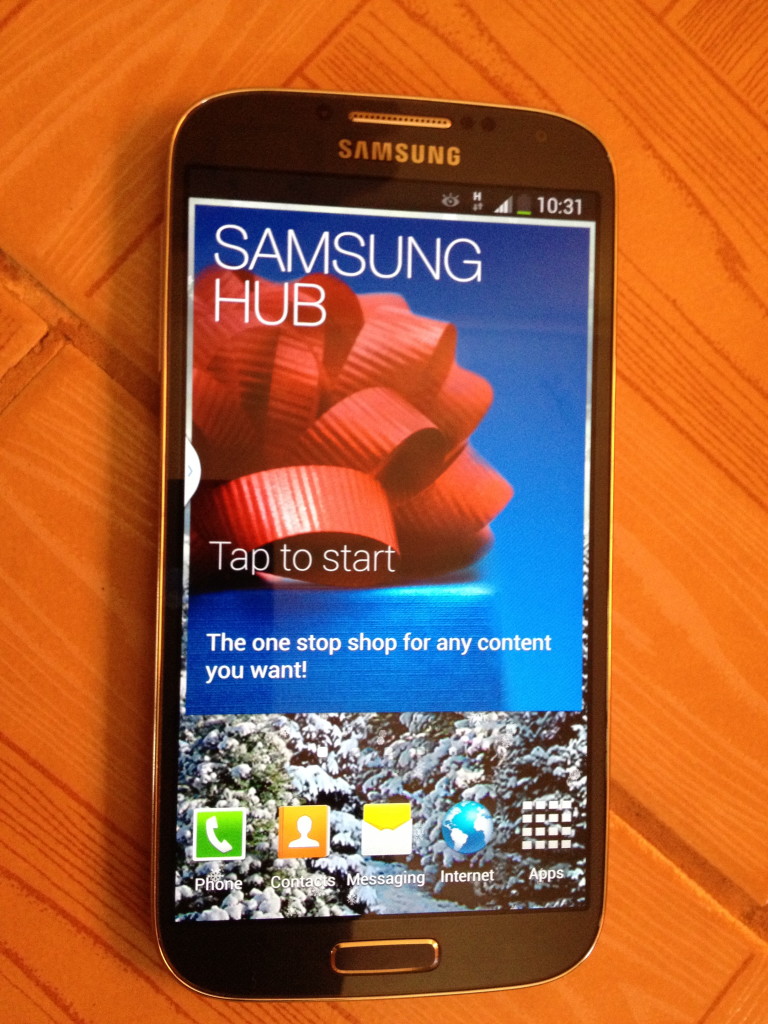 There's an ocean-liner load of extra Samsung software on board. Galaxy S4 has a removable lid at the back for access to the SIM, memory card and battery, which feels thin and cheap when taken off. The biggest difference with S3 is that S4's screen is bigger and finds no big deal when using apps day to day, sending texts, or hammering out a quick email. While browsing desktop website sites, playing games and watching video clips it's a big deal and its worth the dollars!
Previous
Next