Putin and the rise of Russia by Michael Stuermer
Posted on February 6, 2012 02:38 pm
Before reading any book, I do first look at the author and his credentials because this world is full imitators and half-baked writers. On this occasion, I was wowed by Michael Stuermer, a German born historian, writer and chief correspondent of German daily news paper Die Welt. Stuermer is a graduate of London School of Economics and University of Berlin. In the past, I have read his book titled the German Century. The reason why he has moral authority to write about Russia is because he is a member of famous Valdai International Discussion Club, an international framework of leading experts around the world to debate on Russia's role in world.Beside that, Vladimir Putin remains one of my favorite leaders because he is not confrontational and boastful.
Michael has met Russian president in person couple of times and those meetings helped him gain a better insight into Putin's vision of post-soviet Russia and his ambitions to rebuild the image and economy of country in the 21st century. The twelve chapters book details the problems and challenges that Russia is facing today. Stuermer chronicles Putin's approach on various critical issues that will define, Russia's relation with its European neighbors, enthusiasm towards research, science and technology, petro-capitalism, weapons trade and its mighty nuclear programme. Unfortunately, corruption the biggest cancerous tumor of Russian economy and has become a stumbling block in progress of economic development.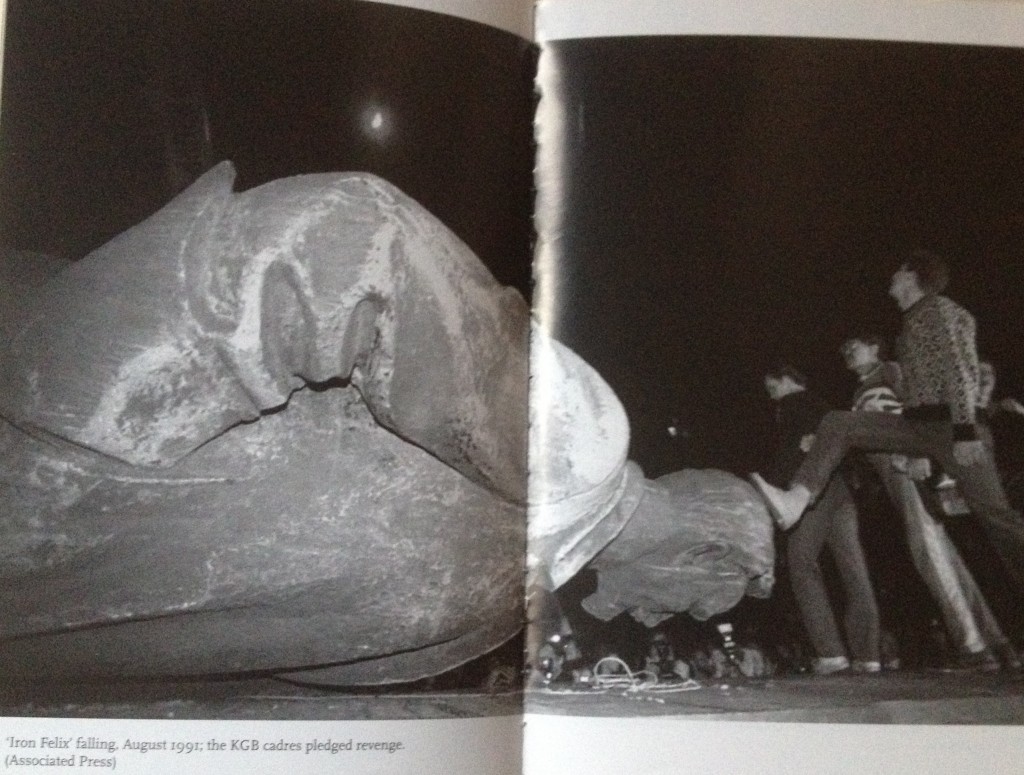 In most chapters, Stuermer uses quotes of Marqus de Cuistine, famously know for his Journals on Russia. According to the book, Putin believes that western countries have done everything in their power to secure geo political advantage in Eastern Europe and Central Asia. In my own understanding, Putin wanted to get send a message to his western foes that unipolar model is unacceptable and impossible in today's world. On Putin rise, the book tells that immediately after finishing college Putin went to KGB office to ask for the procedure to become a KGB agent. The author claims that Putin as boy was talkative, emotional and foul mouthed. After 16 years of his life at KGB, he was appointed mayor of Stalingrad. After appointment as the head of presidential administration, he was quickly promoted to different roles including head of FSB and got several opportunities to meet Yeltsin and that gained him old man trust.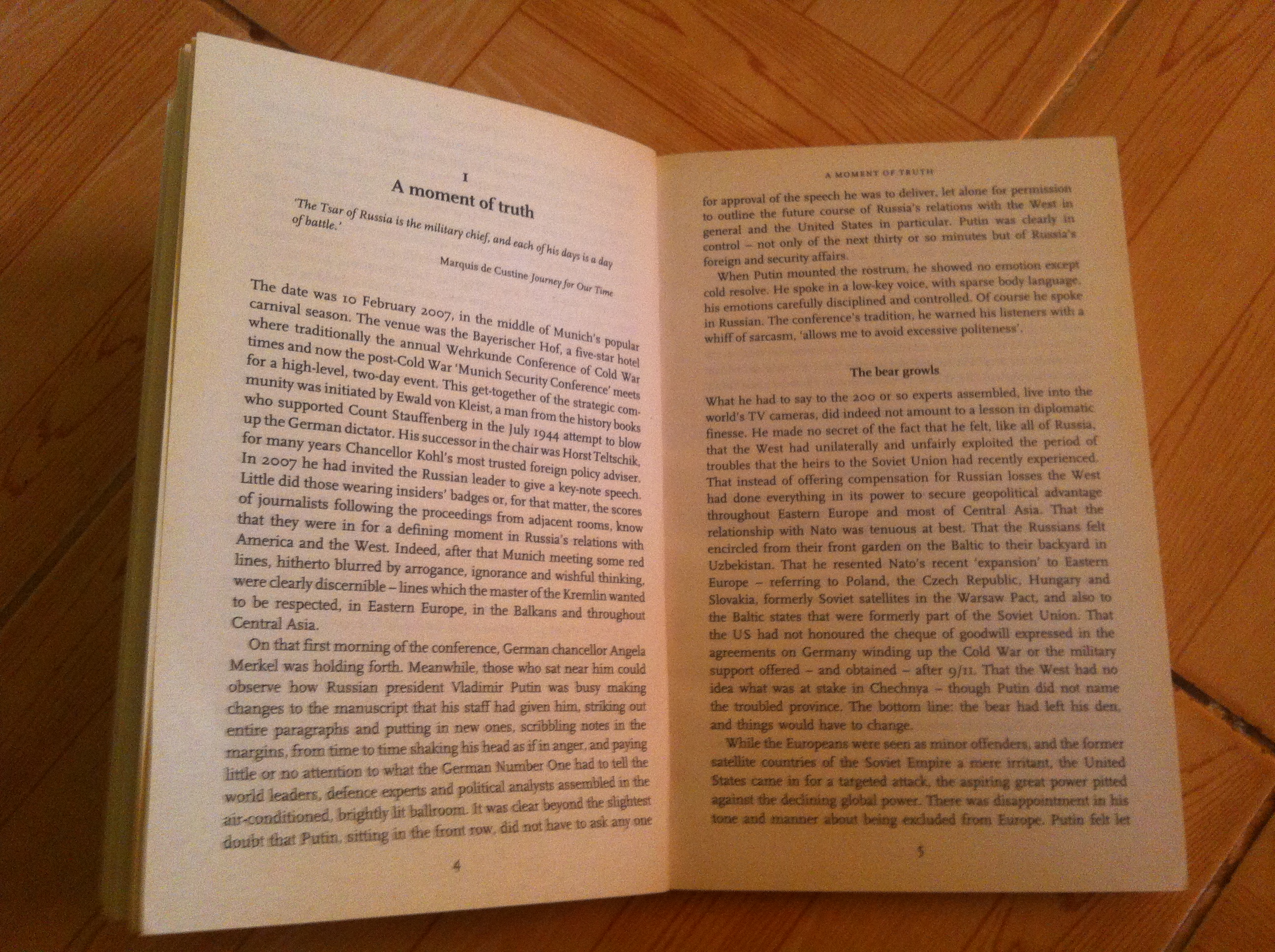 Former president Boris Yeltsin appointed him heir apparent and soon his effective handling of Chechen rebels helped him earn huge public support that paved his way for ascendancy to presidency. What impressed me was the way the book starts with Putin's speech on 10th February 2007 in Munich and its clear that Putin makes no effort to hide his frustration at being side lined by the west in his speech and expressed feelings that the west had unilaterally and unfairly exploited the period of troubles that heirs to Soviet Union had recently encountered. On relations with neighbors, Putin quotes the writers words back to him and says "between Russia and Europe there are few dotted lines but between Russian and America there is a big ocean". He makes no hiding of his sentiments about Iran and repeatedly refers to Iran as Russia's friend.
Putin talks about the oil and gas pipelines stretching across middle kingdom and reaching to industries in China but there is no hiding in the truth that in the top circles in Kremlin China is considered a neighbor too close for comfort. Muslims in south are considered the biggest threat and their rapidly increasing population is not a comfortable sign for those in Kremlin. The book proves beyond doubt that Putin doesn't want to repeat the mistake of soviet era again when on America's suggestion Arabs brought the oil prices as low as $10 per barrel. That was primarily directed at bringing Iran on negotiating table in Iran- Iraq war, it affected Soviet economy most and brought it to knees in matter of days.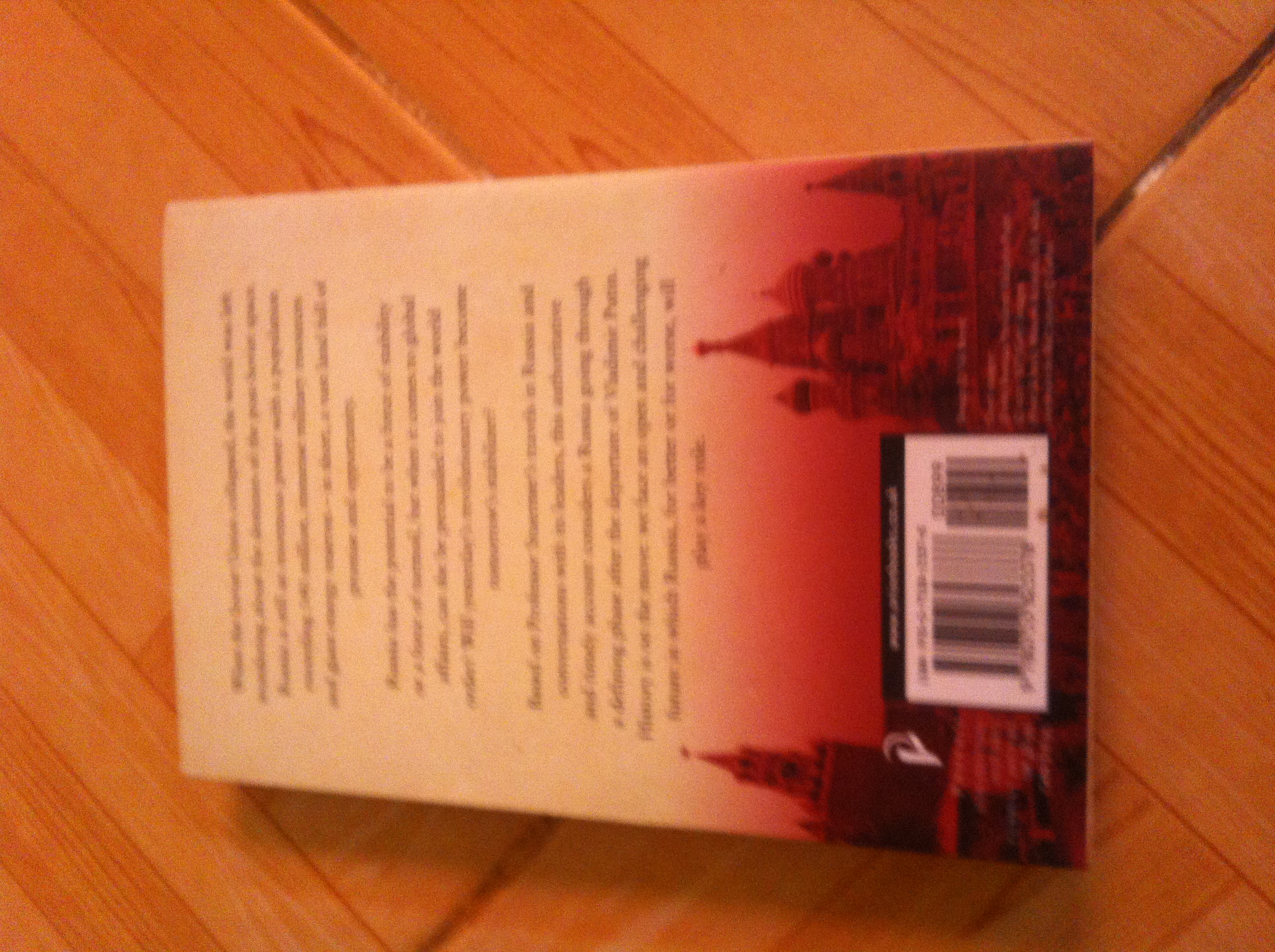 According to Stuermer, the oil reserves exploited at present rate can be used for another 30 years while gas reserves are enough for another 180 years. However, Putin is cautious and is planning a research, science and technology oriented economy. In my own analysis Russia biggest problem is demographics and the population is declining at rate of 0.8 million to 0.9 million annually. Russia in the 19th century was a land of infinite population and today a land of elderly women. As Putin rightly puts it most men in Russia die today by excessive drinking and work accidents resulting from booze. Except for Muslims Russians, Russia is largely a land of one child family.Michael Stuermer book is an excellent read for those interested in understanding Russia's role in the world today.
Previous
Next