Panic Nation by Stanley Feldman and Vincent Mark
Posted on January 28, 2015 12:04 am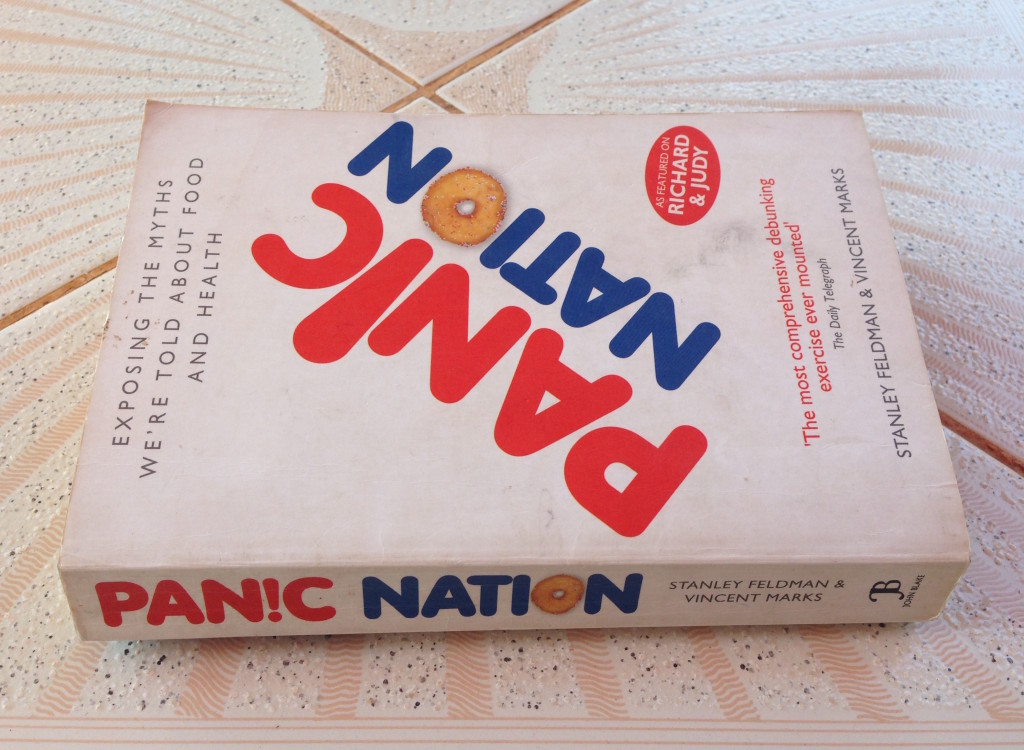 The holidays are a season of indulgence but thank oracles they are over.Panic Nation is a book that demystifies food and health scares we get every now and then especially in Western world. Whether it's the food we eat or medicines we take, all of them are poisoning our bodies. Panic Nation authors gives facts howe people are all living healthier lives and longer .It also dwells on how science has developed to the stage where medicines and surgical procedures are safer and more effective than ever before. Calories are sneaky, smart, and everywhere. Never before have calories been so cheap and easy to come by.Note those are calories and not "food" as some believe. Walk in to a KFC, SUBWAY, Macca outlets and most of their products are loaded with sugar, fat and salt. Why does that matter? To quote the US National Institutes of Health, "Research has revealed that sugar and sweet reward can not only substitute to addictive drugs, like cocaine, but can even be more rewarding and attractive."That's right, cocaine. So where does the truth lie? Who do we believe? How do we know whose advice is worth listening to? What is clear is that these products are calorically dense, and taking in too many calories will make you fat.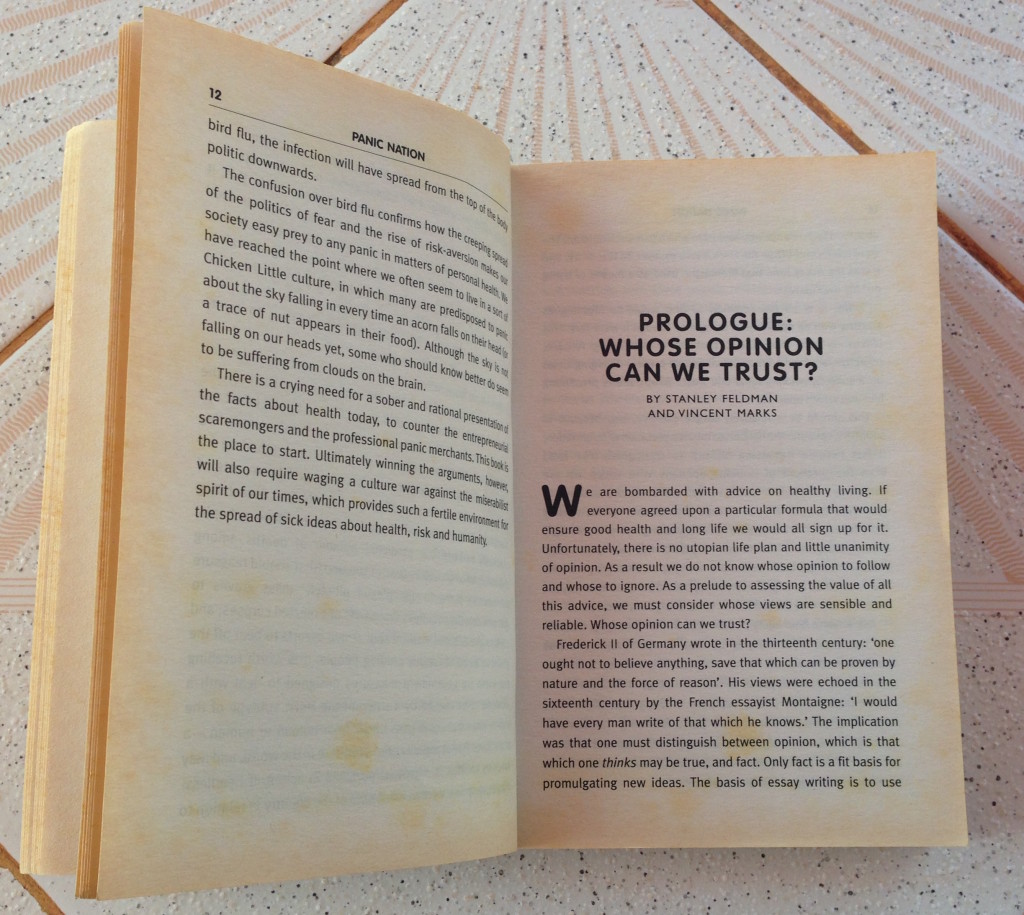 In 2010, I vividly recall a survey by an Obesity fighting Group in Australia released data of tracking attitudes about dieting for ten years, reported that while nearly 45 percent of the Australian adult population was either overweight or obese, only 8 percent said they were on a diet. Most have just given up. Considering all this, is your 2015 resolution doomed? No. A few approaches can improve your odds of success according to Panic Nation. As far back as 1970s, studies indicate clear benefits of low-carbohydrate diets. An approach to this dietary lifestyle growing in popularity is called Paleolithic eating. Essentially, the diet eliminates grains and processed foods, which works because they are less calorically dense. Nutrition always determine the direction of weight loss or gain, as the old saying goes, "You cannot outrun your spoon."However, activity level can change the angle of trajectory. High intensity exercise has proven particularly effective in producing intense metabolic, calorie-burning effects.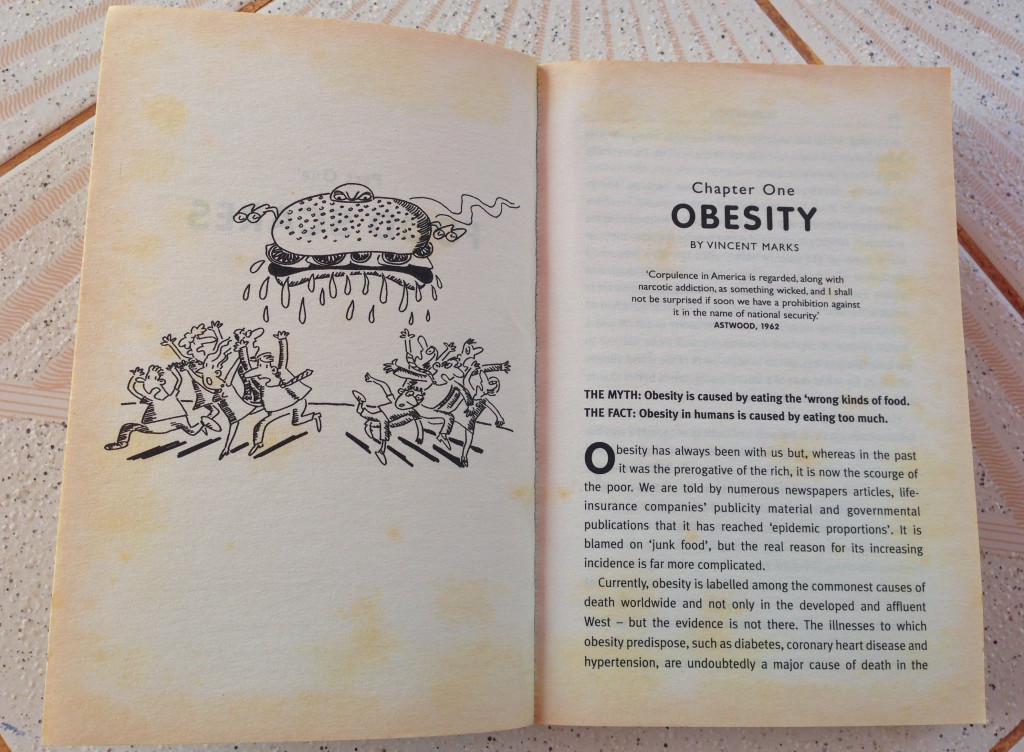 Most resolution-ers take a different approach. They plant themselves on a treadmill and watch reruns of their favorite television series, with the occasional trip through the weight room, hopping on some machine with more pulleys than a Broadway stage. Left to themselves to plan and execute their own workouts, boredom and demotivation quickly set it.Urban areas are becoming better-known for both its wide variety of high-quality restaurants which have increased the possibilities for fine dining substantially and for its abundance of street food. In many cities there are range of eating options that reach these two extremes and those that span many levels in between.While not a betting person,I would assert that for the average urban dweller food stalls are more familiar than the six-star fine-dining restaurant. As a result, your blogger also would assume that to assess a country's health, monitoring what can be bought in food stalls is more important than monitoring what six-star restaurants are producing. In Africa, a recent study showed that it is a fact that street-based food stalls produce cheap and cheerful food.However, are Africans talking about available, nutritious and healthy food or convenient, nutrient-deficient and not more than cheap, stomach-filling food? First, food safety is still a big issue in the continent of more than one billion people, as some vendors look to make fast profit out of their fast food with scant regard for consumer safety.It is not uncommon to hear of arrests of vendors for using chemical preservatives that are potentially hazardous to consumers' health, with chemicals being added to staple foods such noodles, meat, tofu and a variety of drinks to increase their shelf life with vendors in Lagos, Nairobi and Johannesburg being the most notorious.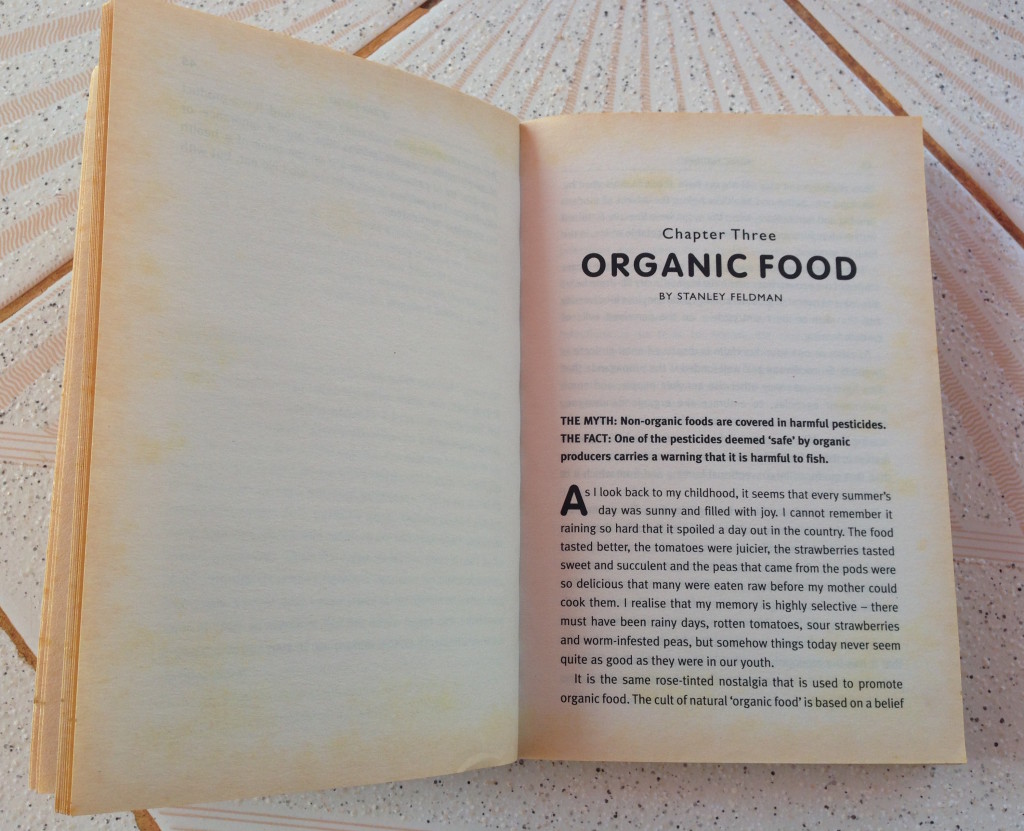 In Lagos, Nigeria seven years ago, foods were found to contain chemical ingredients completely unfit for human consumption such as formalin, borax and rhodamine, a red dye more commonly used in textile coloring. When added to the unhygienic methods of handling food or cleaning utensils, it isn't surprising that outbreaks of food poisoning are not uncommon in Africa's second most populous city.While by far the majority of the vendors will not use such obviously cynical ways to make money, most do not consider the nutritional aspects of the food they sell and the potential long-term harm that comes as a result.As well as undernourishment, African countries are beginning to face the opposite problem of obesity, especially in children. Chapter Twelve of Panic Nation is about Healthy Eating and the authors impressively details how poor nutrition and growing levels of obesity are taking a toll on the health of people worldwide and warn, as an increasing number of people consume fast food and lead sedentary lifestyles the situation will only get worse.But authors believe the prevalence of obesity is not yet that high. However, given the world's large population and the growing numbers, it's a cause for concern.They cited high-fat foods, imbalanced diets and a lack of physical activity as the main culprits.Only about a quarter of world population eat enough vegetables and fruit, while only half are engaged in sufficient physical activity, authors reveal. Consumption patterns have also changed among people. They eat a lot of fast food and not enough fruit and vegetables according to the book. People used to eat at home, but now they often eat outside. But because good food is expensive at restaurants, they tend to eat junk food.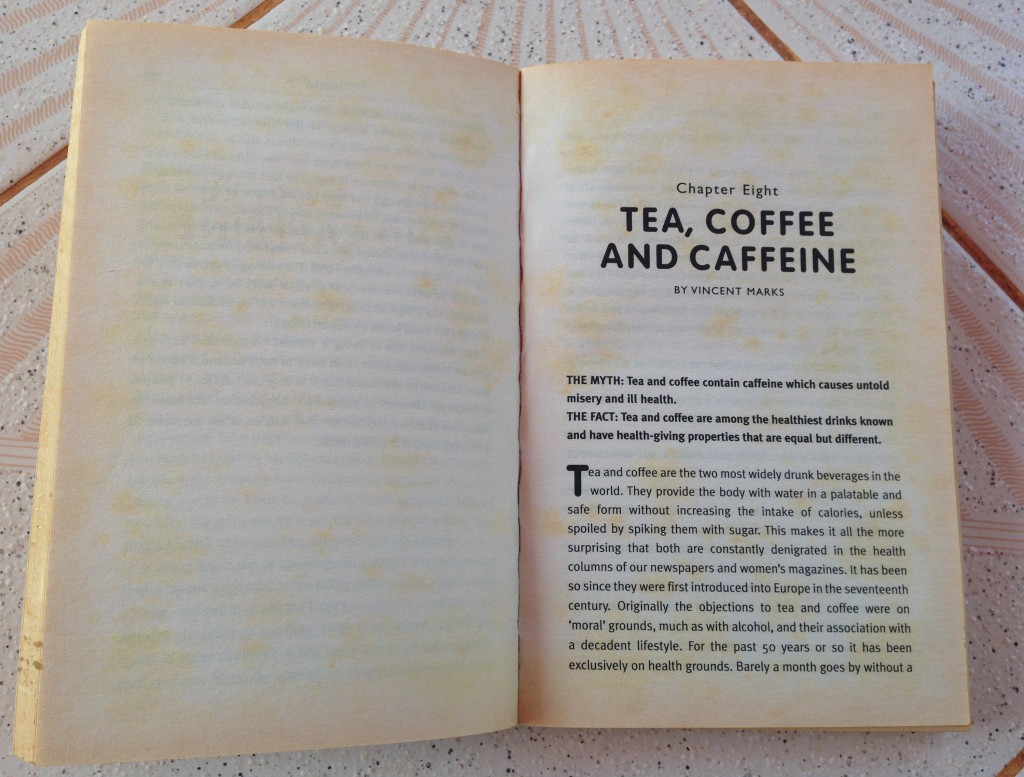 Separate studies conducted in Australia last year shows that obesity is more prevalent in households that spend more per capita, including among those with higher education and those who live in cities. Lack of exercise and poor diet are among the risk factors that trigger cardiovascular diseases, health experts say. According research, increased body mass index which is a simple height-for-weight measure is a major risk factor for non-communicable diseases such as cardiovascular diseases, diabetes, musculoskeletal disorders, and some cancers. According to a think tank report in 2014, the world had 1.7 billion overweight adults in 2011, of which 608 million were obese. Even conservative estimates see that number rising to 2.16 billion for overweight adults and nearly doubling to 1.12 billion for obese adults by 2030, across all regions, the report said. A World Bank report two years ago revealed that half of overweight people live in nine very different countries namely China, Brazil, Germany, India, Indonesia, Mexico, Russia, Turkey and the United States which proved that the obesity epidemic is not restricted to rich areas only.The book authors claims that high and volatile World food prices lead not only to hunger and under-nutrition, but also to obesity, as people opt for cheaper, less nutritious food to feed their families.Panic Nation covers chapters on virtually every scare, from animals related diseases to sunbathing.As most of us are aware, the vast majority of health scares are overdone because there is not a single case of illness attributed to pesticide residues in vegetables. There is no difference, nutritionally, between a KFC's and "organic vegetables"which are merely expensive for nothing.Panic Nation authors points that fruit juice contains as much sugar as Coca-cola. Whilst it is possible to become fat by drinking huge quantities of fruit juice, juice tends to be drunk in small quantities, or diluted with water. Coca cola, on the other hand, comes in 300, 350, 500 ml, 1,2 litres bottles. Sugary fizzy drinks are in fact a major contributor to obesity according to multiple studies dating back to 1980s.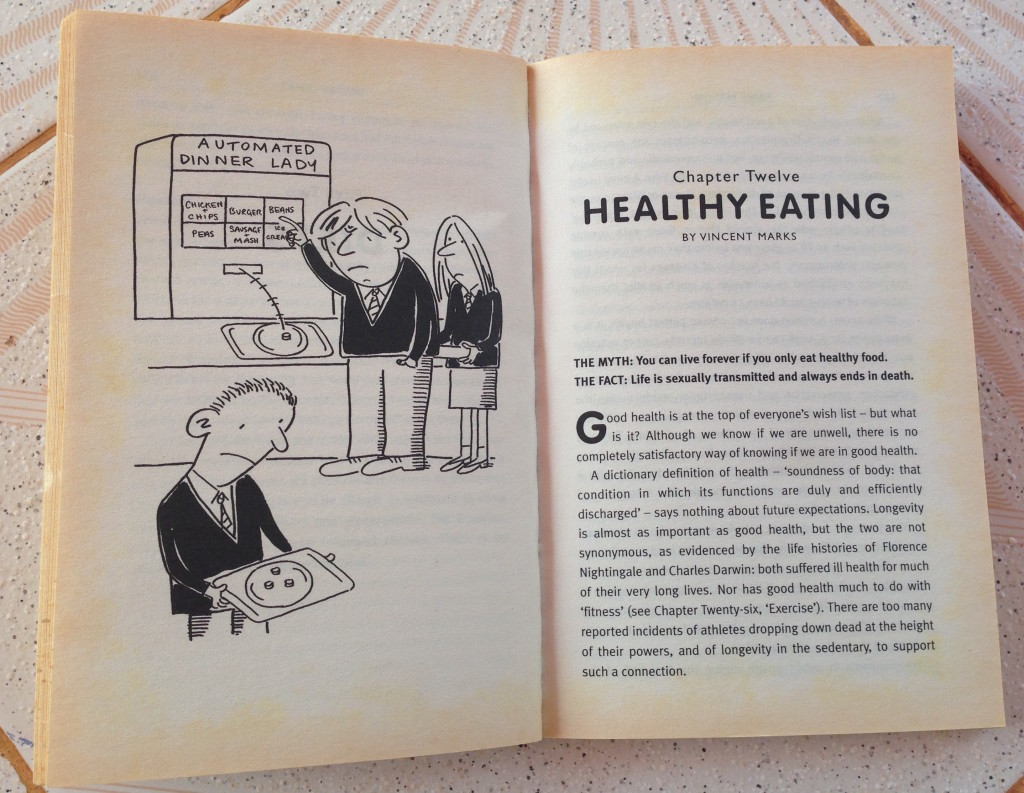 The main thrust of the book is that people live in a silly, fad-driven culture in which pseudo-scientific ideas about health and nutrition gain currency, and are even incorporated into official pronouncements. Panic Nation authors points out the extent of health propaganda. People with a smattering of knowledge and a familiarity with the terminology claim to be experts. My choice of the most provoking chapters was on passive smoking. Apparently, and I see no reason to dispute the statistics, a person exposed to passive cigarette smoke inhales the equivalent of six cigarettes per year. Such a small exposure is most unlikely to lead to any effects, and indeed studies have not shown any conclusive link. However a ban on public smoking in countries like Kenya and Australia was forced through on the strength of the need to protect others from passive smoking. The book also point out that the hidden motive may have been to make it less convenient for people to smoke which is the link between active smoking and lung cancer is not in dispute and there is no doubt governments used false science to get their way. A seemingly rational concern with health leads to the confusion of personal welfare with virtue, the mystification of the concept of the natural, ultimately a failure to accept the inevitability of much ill health and the certain inevitability of death. Ultimately, the potion of essential oils from the health food shop is the first step on the road to magical practices.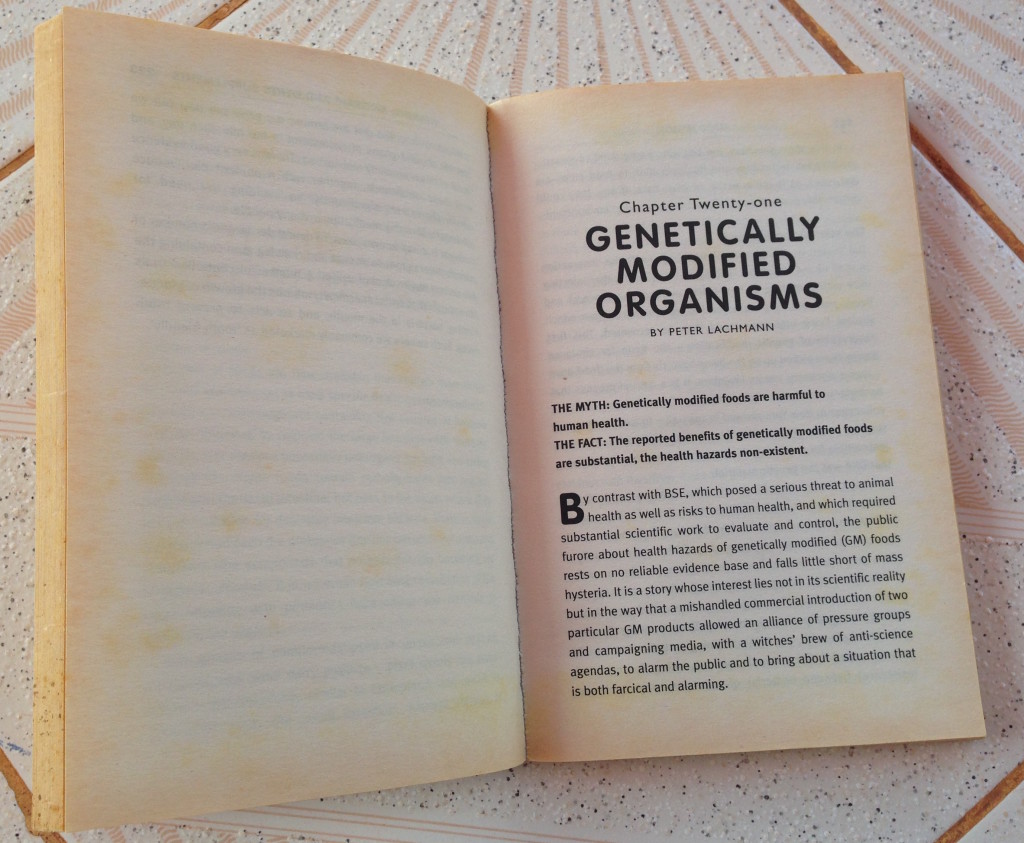 When poor people with disposable income in developing countries try to cope with high and increasingly volatile food prices, they also tend to choose cheap food that is high in calories but without much nutritious value according to the same World bank report and its a proof that rising food prices do not necessarily lead to an increase in obesity."In Africa, healthy foods remain affordable. Vegetables and fruit are relatively cheap here," in my opinion, but people simply choose unhealthy diets out of lack awareness. I do however think there need to be more vigorous campaigns to promote healthy lifestyles, including the need for exercise and balanced nutrition.Nutrition is not what we do, it's what we are according to a dietitian, food and nutrition expert whom I sought views while writing review of this book last week."There is an increasing trend in dining out right now Contador Harrison, but since each person has varying nutritional needs depending on their age, gender and personal capacity of daily activities, it's also important to keep in mind their own nutritional consumption," dietician explained."A well-balanced diet must include carbohydrates, proteins, fat, fiber, vitamins and minerals and needs to be integrated daily into their routines."Healthy and nutritionally-balanced food do not necessarily always have to be expensive but rather something fresh and locally sourced would optimize its nutritional value, according to dietician.I learned from Panic Nation that when eating a beef burger, alternate and opt for a wheat bread bun, which contains more fiber than the typical bleached-flour bun, it is important to use minced beef processed from meat with previously trimmed fat for your patties and add more vegetables to your burger.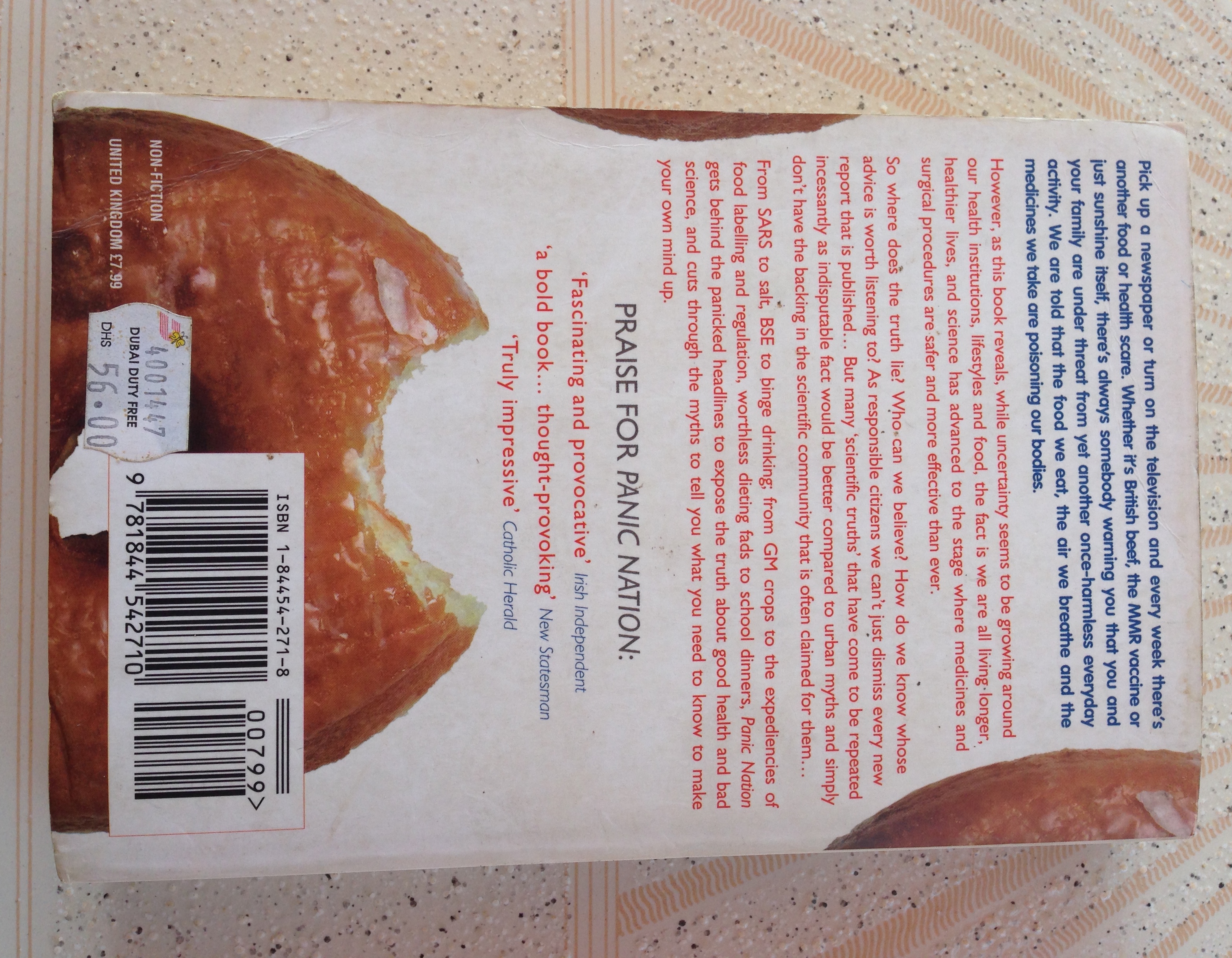 Instead of having french fries as a side, better feed myself with slices of oven-baked potatoes. When craving fried rice, substitute white grains for red grains, which are richer in fiber and nutritional content. Panic Nation book has also taught me "You are what you eat and the smallest changes in selective nutrition and adjustments to eating habits make a large impact on personal health and there is no doubt after reading this book that health problems arise both when you are overweight or underweight but am lucky to be neither.Obesity contributes the most to diabetes, also known as a gateway to stroke, cancer, kidney failure and heart attacks."Statistics I checked from a medical journal, snacking is fine in limited quantities. It's just important to make educated choices on what you consume."I have also learned that "Snacking on a donut means can only be burned off with 45 minutes on the treadmill."Coffee(am a coffee lover), although known for its antioxidants, which control blood pressure, sees its benefits minimized when consumed as a creamy, fatty Cappucinno. Drinking soda equals 12 spoonfuls of sugar and is known for its corrosive qualities and negative impact on bone density. Sugar itself is very addictive when over-consumed as it does not quite satiate your appetite, but instead increasing it once your sugar rush ends. Panic Nation is a responsible look at the health fetish phenomenon that has taken the world by storm since mid 1980s. The book authors also delved a little bit into the social psychology, for example when they see a rejection of United States of America values in the anti-junk food campaigns, but seem to imagine that they are documenting a problem of scientific understanding, to be solved by 'awesome science.' However, everything we eat and drink comes down to making an effort in combination and balance. With regular weigh-ins, fitness tests, and measurements, you can track improvement easily and refine your goals as required.I loved the book!
Previous
Next