Ozzy Unauthorized by Sue Crawford
Posted on January 30, 2016 12:31 am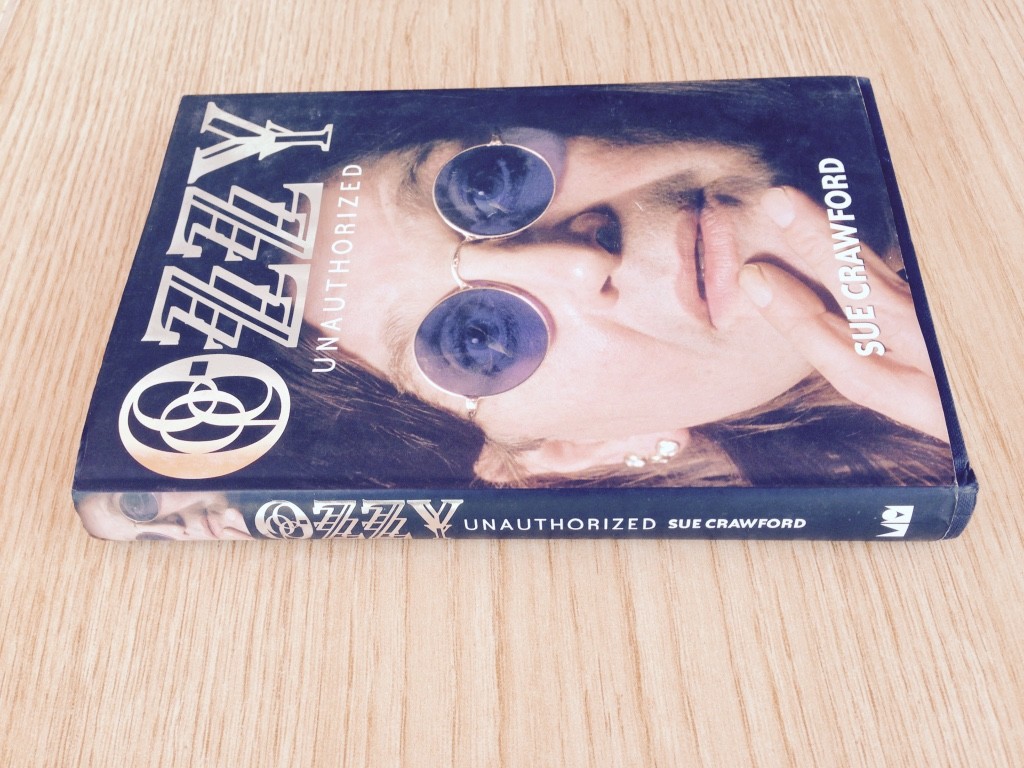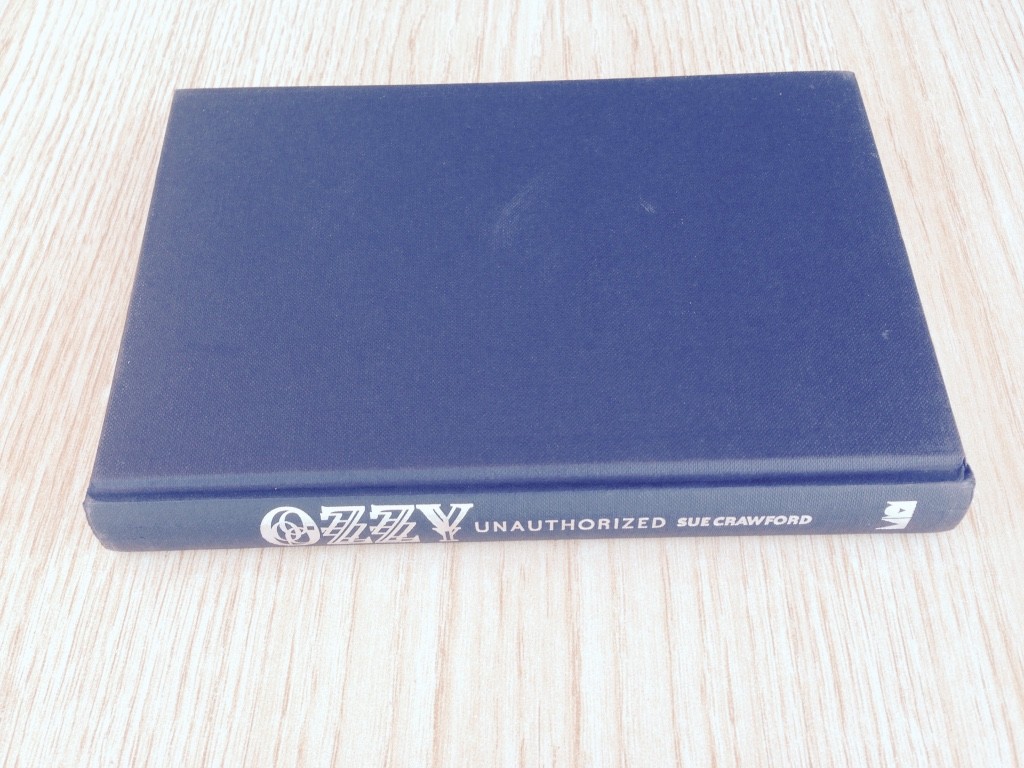 Reading Ozzy Unauthorized written by Sue Crawford recently, author offers a rare insight, a wondrous page turner, with thirty two pages of photographs, and a full discography and chronology of a living rock legend.For us hardcore rock fans, we know Ozzy as a 'tattooed, former booze-ridden, former drug-crazed sex god' is seen as the far from average husband. John Michael 'Ozzy' Osbourne has been an icon for over forty years as the wild vocalist of Black Sabbath,one of the greatest ever heavy metal rock band ever and has had a hugely successful solo artist career as well.Ozzy was born on December 3, 1948 in Birmingham England, the fourth of six children and his father worked shifts as a toolmaker at GEC while the mother Lillian worked for the car components firm.He has had the nickname "Ozzy" since primary school and as a teenager Ozzy gave himself his first tattoo with a sewing needle and ink on his hand saying O-Z-Z-Y. Ozzy left school at the age of 15 and started working as a construction labor.He also worked as a plumber trainee, apprentice toolmaker, car factory horn-tuner, slaughter house worker, and even tried to pursue a career in burglary. Ozzy spent six weeks in Winson Green Prison when he was unable to pay a fine after being found guilty of robbing a clothes shop. Ozzy also grew up dealing with learning disabilities and was very hard for Ozzy to learn in school and stay focused, so he dropped out.The author seemed to be more focused on Ozzy's penchant for substance abuse than his actual music. Rock fans all over the world have had a difficult last two months losing some of the best ever rockers World has ever seen.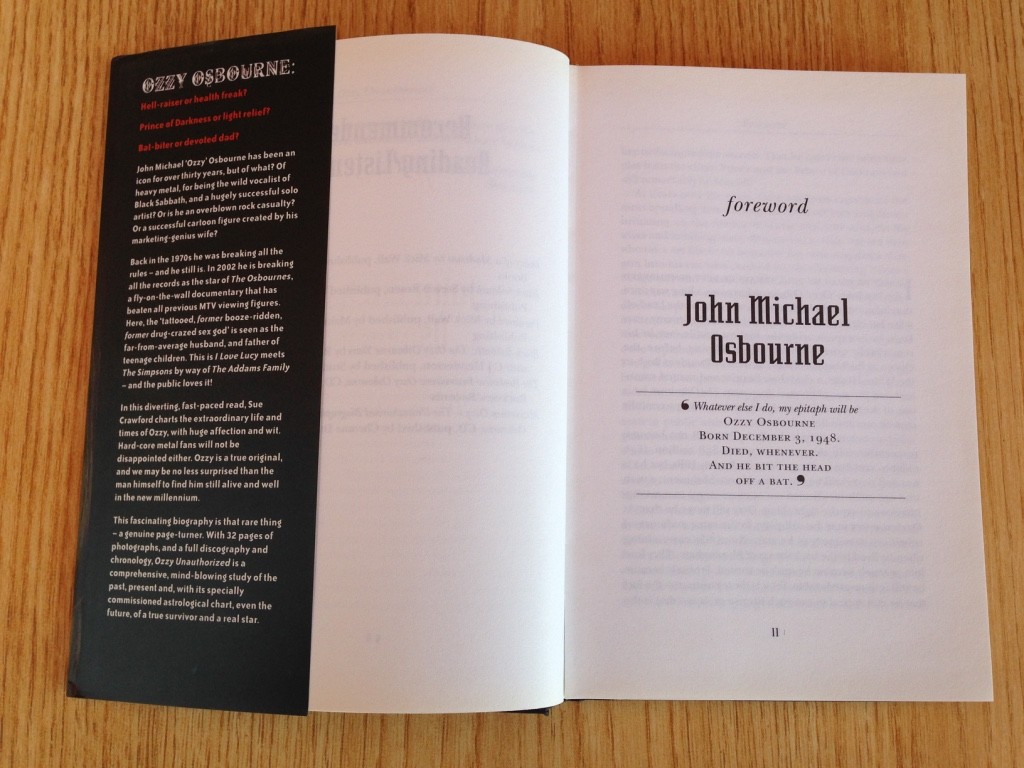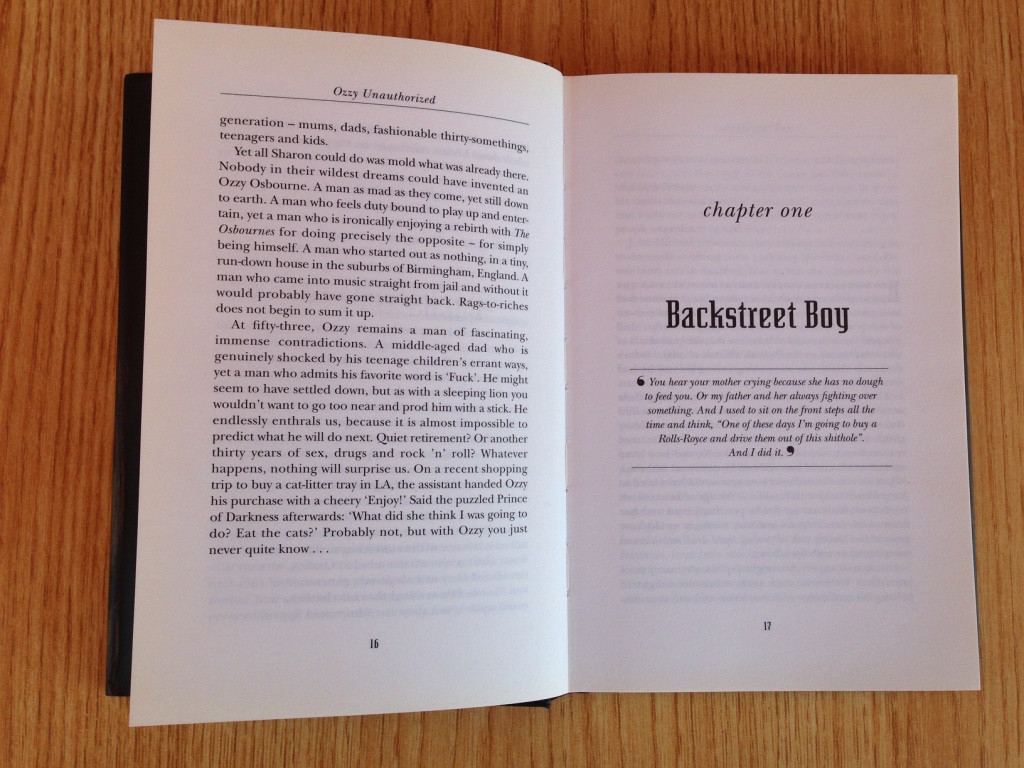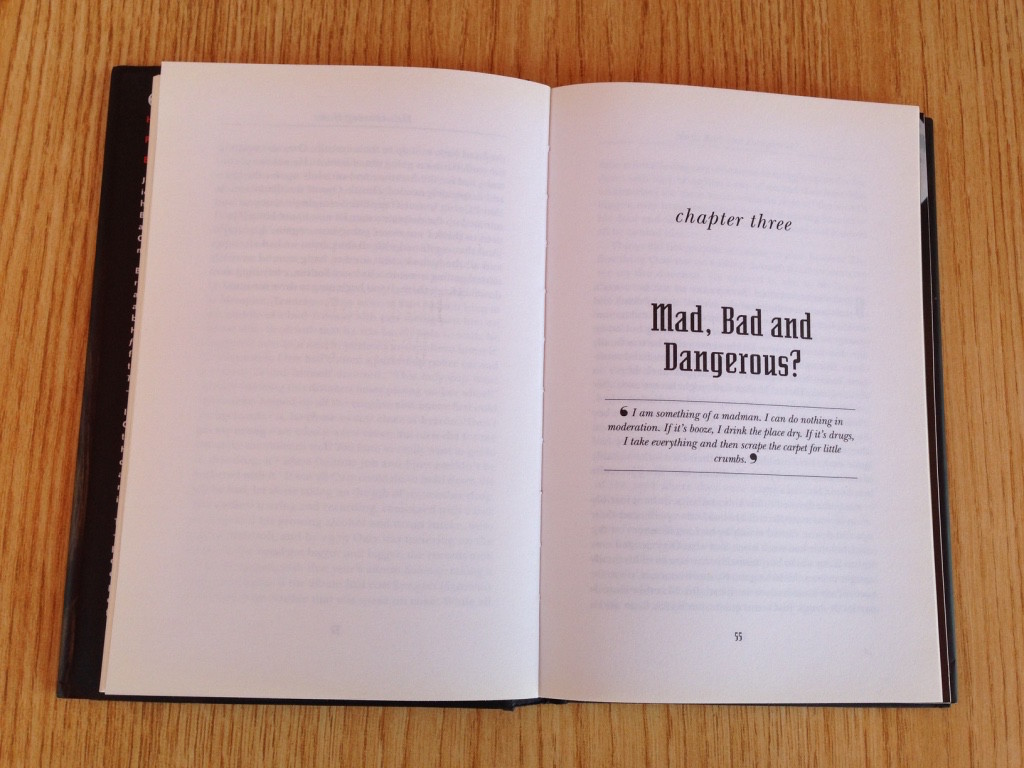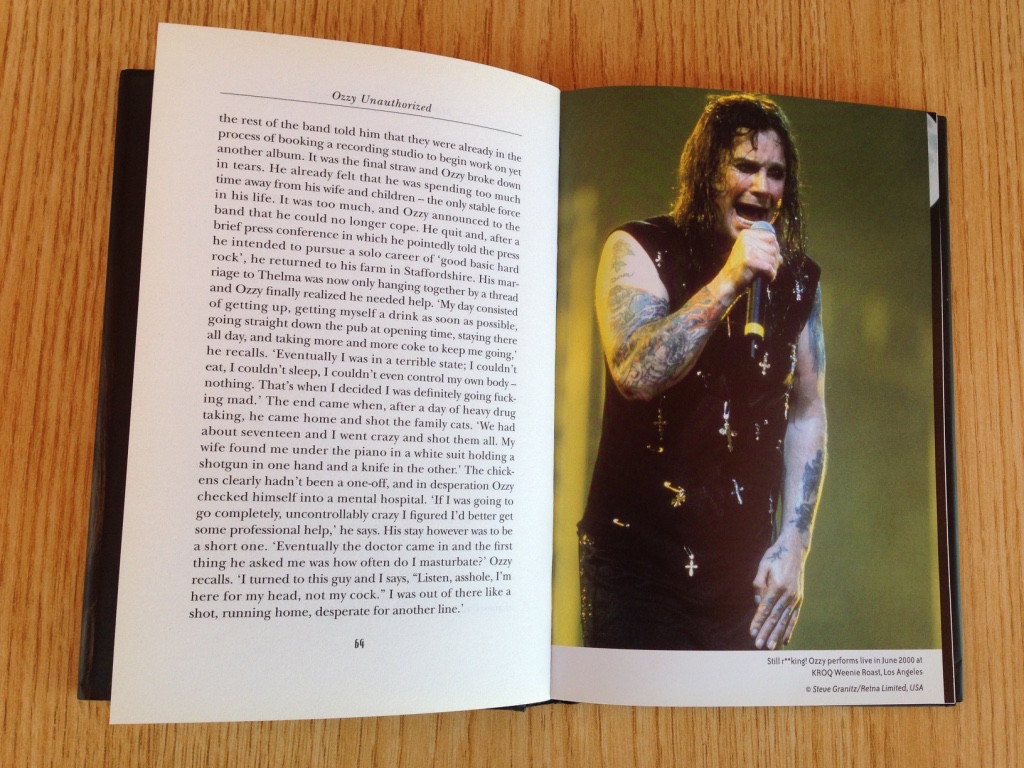 I was heartbroken when I learned about demise of Motorhead main man Lemmy Kilmister whose legacy will live on for generations to come same as David Bowie whose legendary status won't be forgotten anytime soon.The two fallen rockers remain an inspiration to Ozzy Osbourne career and they belong to the same generation of rockers.I wasn't born yet but my brother used to tell me that back in the 1970s he was breaking all the rules and he still is.In 2002 he is breaking all the records as the star of the Osbournes, a fly-on the-wall documentary that has beaten all previous MTV viewing figures.I was very curious as a Black Sabbath and Ozzy fan in my childhood and to this date, he has achieved what I can describe as unbelievable in rock music industry. Crawford reveals that Ozzy got his first shot to fame when he became the lead singer of Black Sabbath. The names of the band members that made up black Sabbath were, Tony Iommi, Geezer Butler, Bill Ward, Dave Walker, Ronnie Dio, Geoff Nicholls, Vinny Appice, Ian Gillan, Bev Bevan, David Donato, Eric Singer, Dave Spitz, Glenn Hughes, Ray Gillen, Bob Daisley, Tony Martin, Terry Chimes, Jo Burt, Cozy Powell, Neil Murray, Bobby Rondinelli, Mike Bordin, Tommy Clufetos. However, she notes that not all of these band mates were in at the same time but they are who made up the band over the years of its fame. Ozzy handled vocals, harmonica, synthesizer, and keyboards. In 1972 Ozzy married his first wife Thelma, and they were blessed with children Louis and Jessica.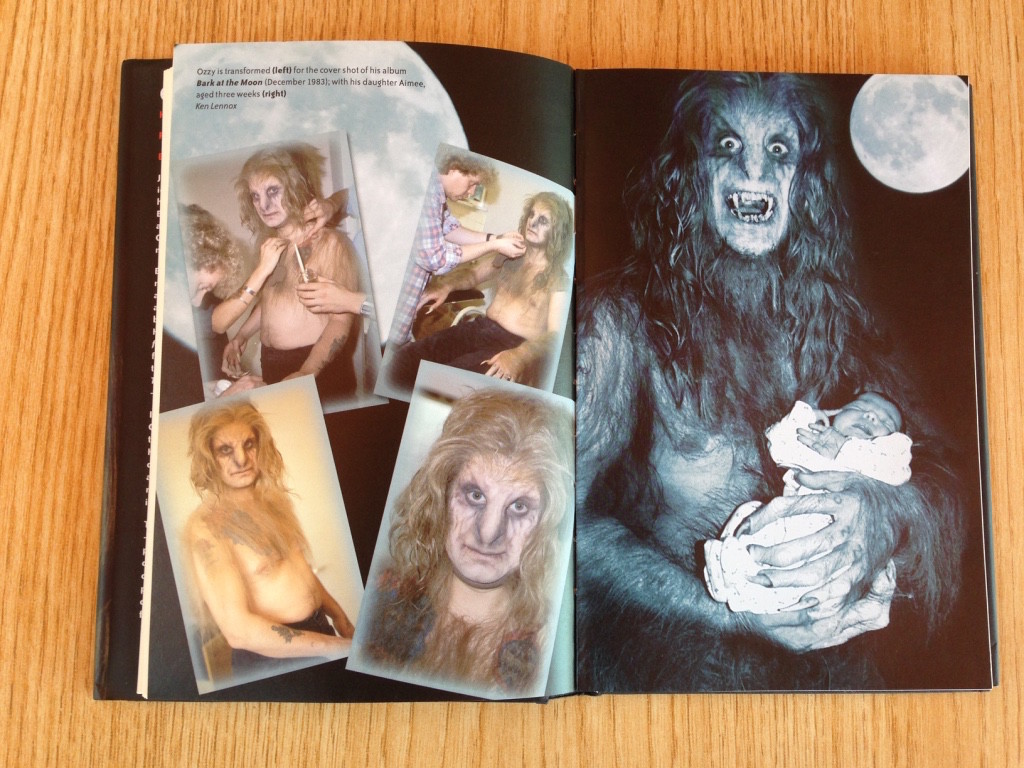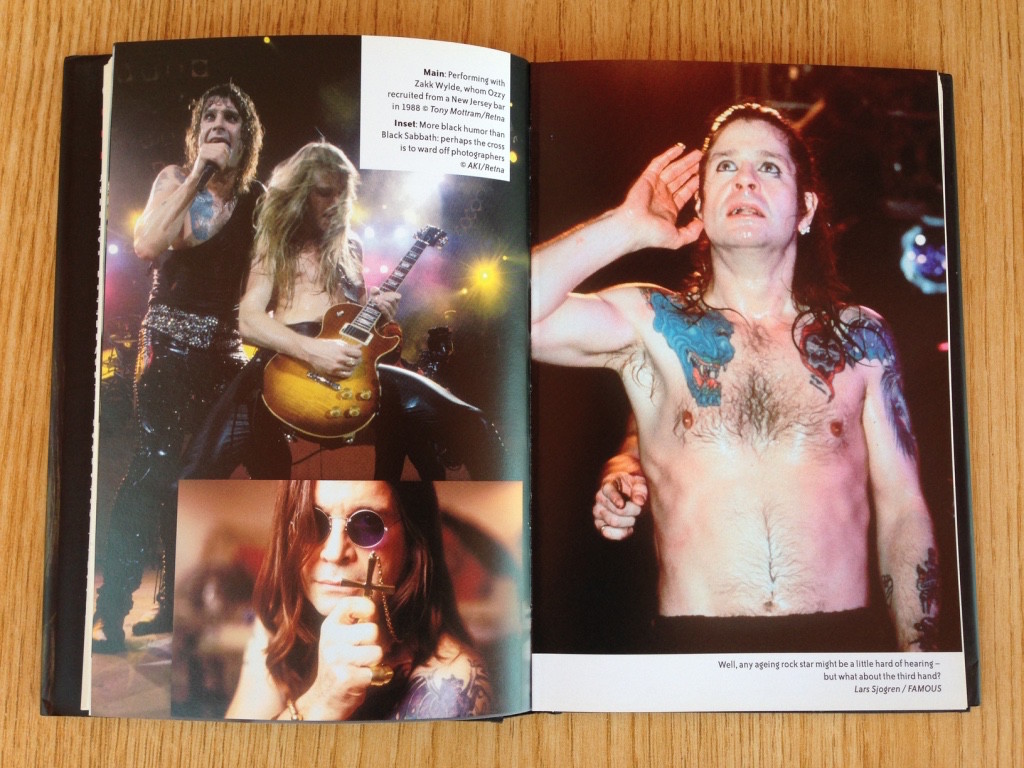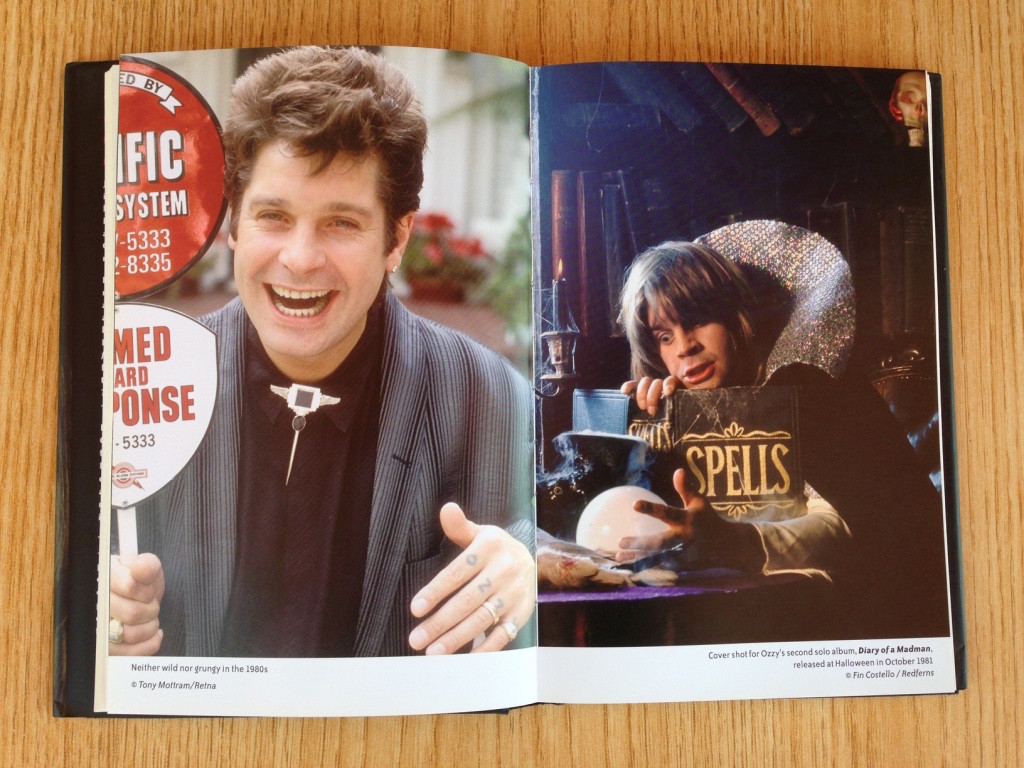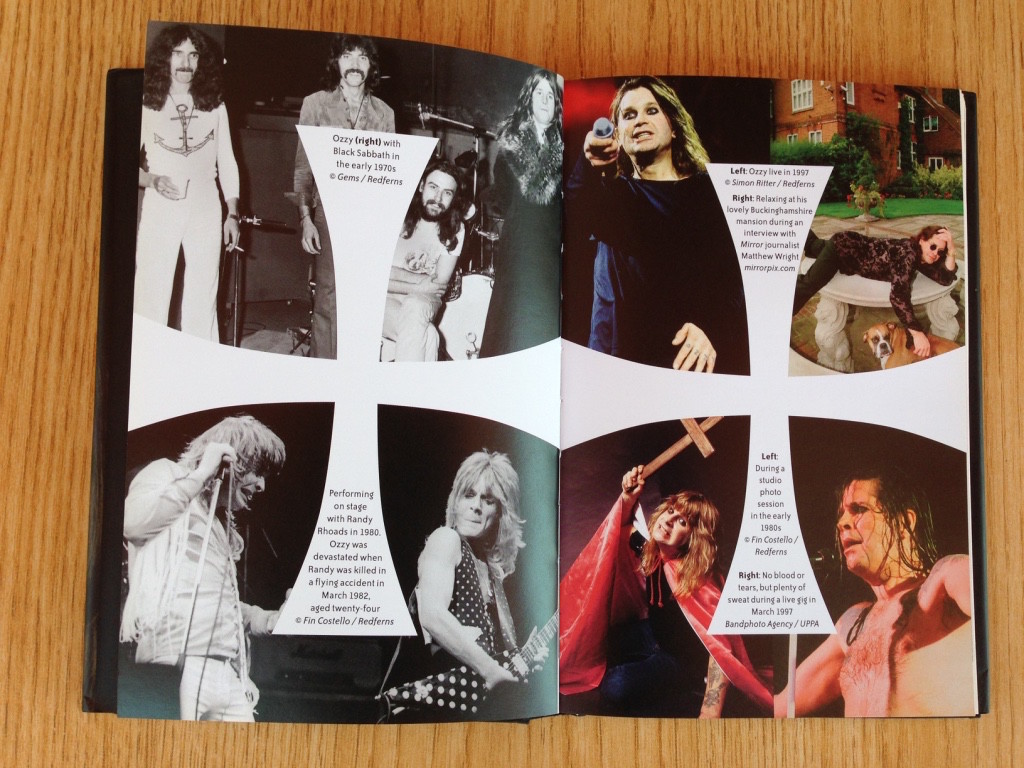 Crawford details how Ozzy's drug and alcohol abuse, made frequent absences while touring with Black Sabbath. Drugs and alcohol took their toll on his family life, with his children later realizing the fact that he was not a good father. Ozzy, the author claims, admitted that he could not even remember when Louis and Jessica were born. In 1978, Ozzy briefly left the band for three months to pursue interest in a solo project he called Blizzard of Ozz. However, at request of the other members, Osbourne rejoined Black Sabbath. Sadly, Ozzy and band mates became dependent on alcohol and cocaine, and gained notoriety for trashing cars and hotel rooms. Black Sabbaths most popular song was paranoid and iron man. Most hardcore rock fans to this date believe that if the drugs or alcohol abuse never occurred Black Sabbath would have been able to produce more hit songs on time.Throughout his career, Christian groups have accused Osbourne of being a negative influence on teenagers, claiming that rock music has been used to glorify Satanism.Ozzy's was also accused of encouraging suicide with his song called "suicide solution" although he always vehemently denied so saying the song "Suicide Solution" is about the dangers of alcoholism and was written as a tribute to ex- AC/DC vocalist Bon Scott who had died an alcohol-related death in 1980. The fan's parents alleged that Ozzy was responsible and sued him but the suit was cleared.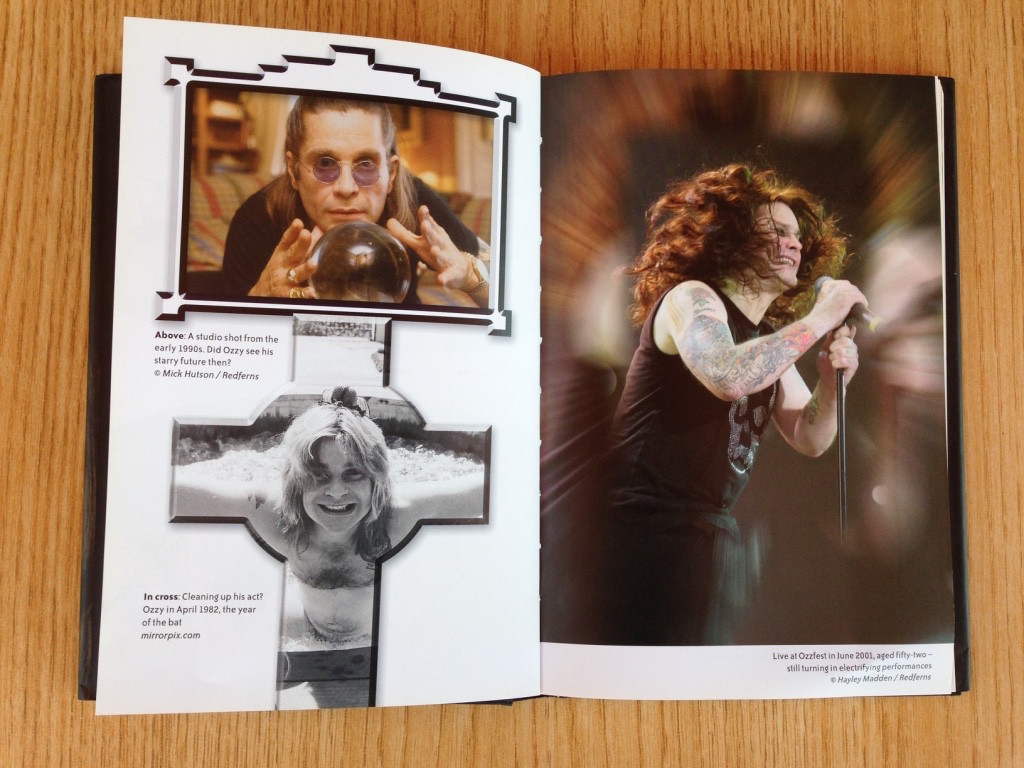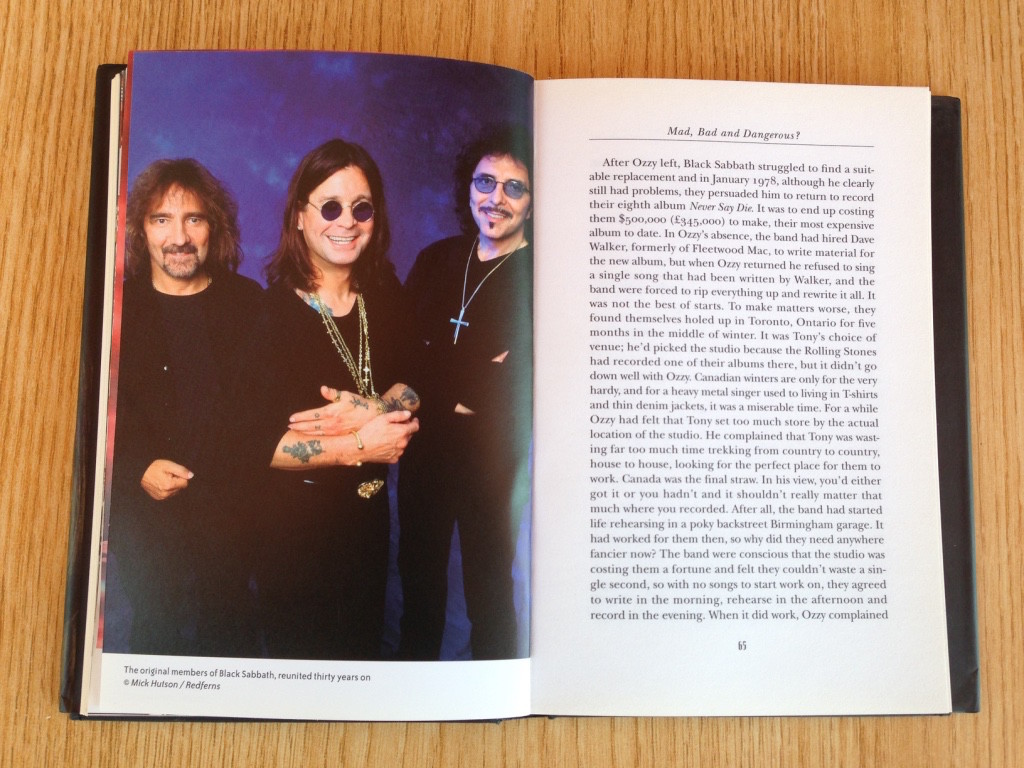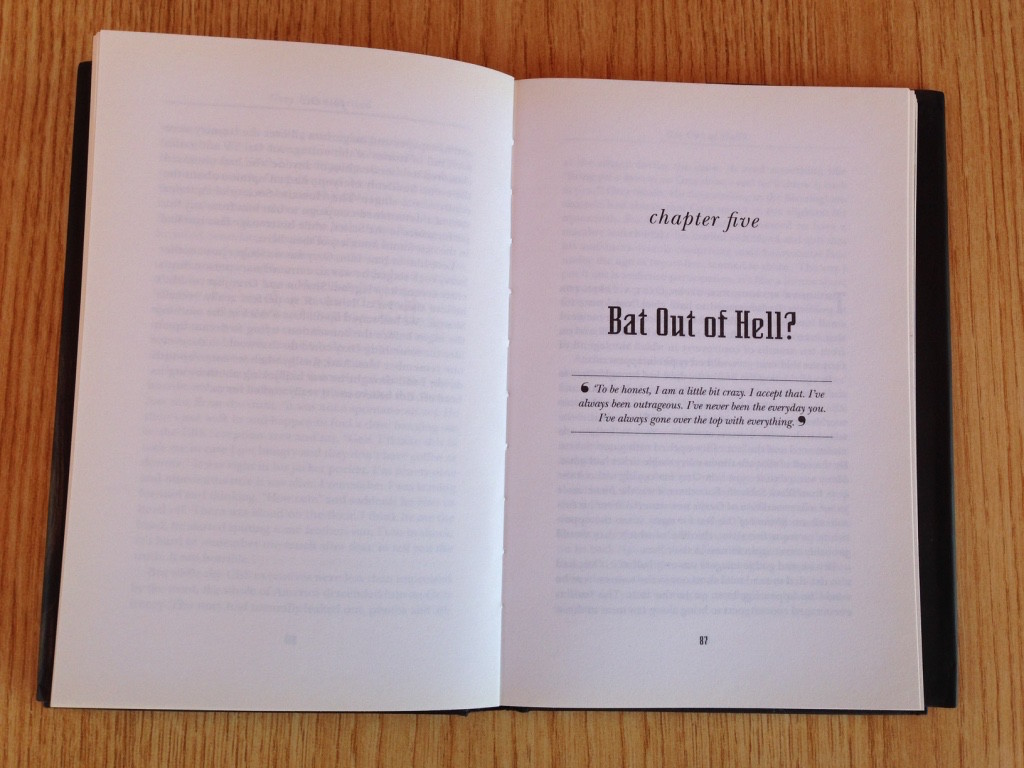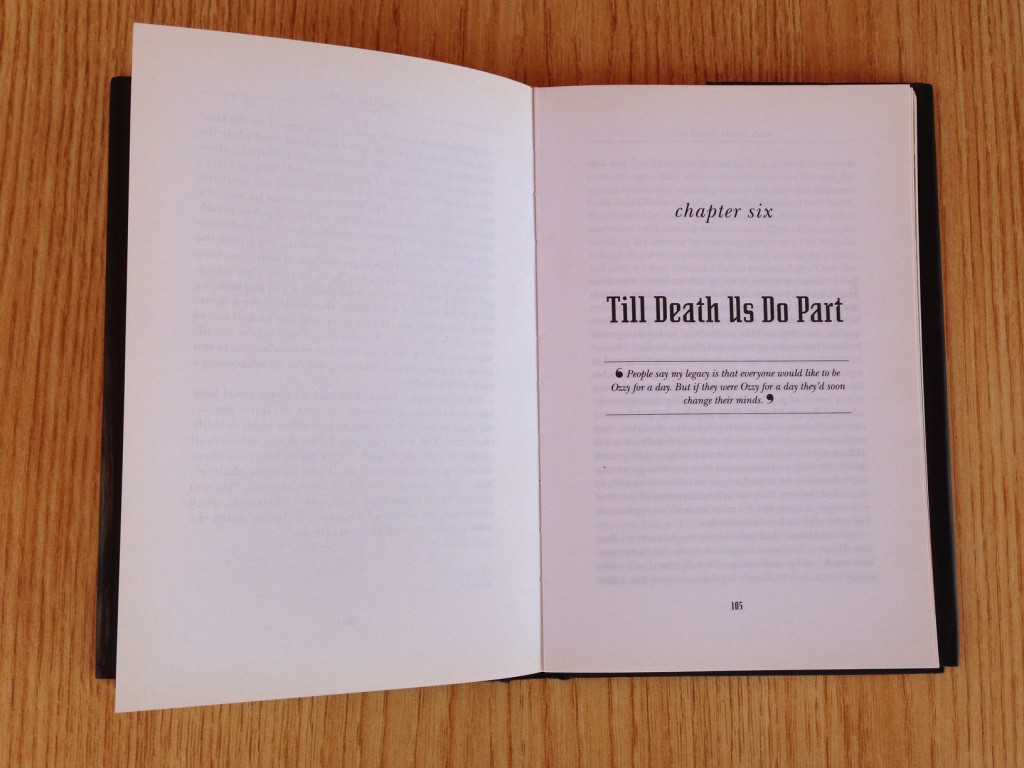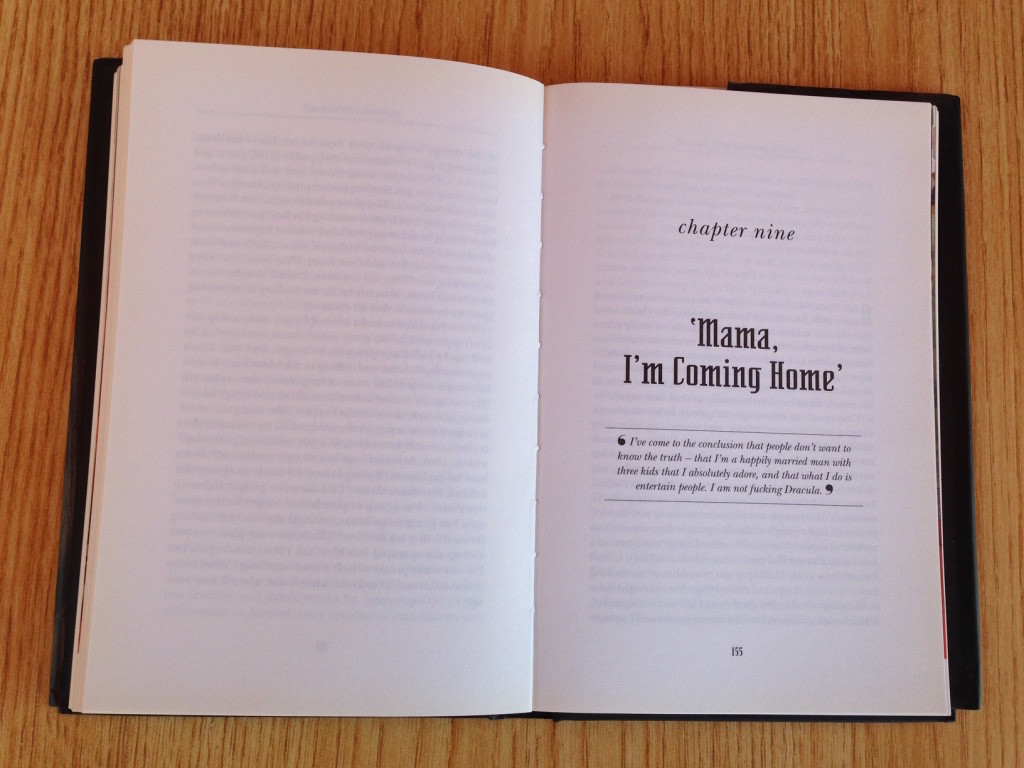 Ozzy left Black Sabbath to go on his own solo career and it was that point when he met Sharon Arden who became his music manager.Ozzy married Sharon and had three kids with her, Kelly, Jack, and Aimee. Their marital problem reached its peak when Ozzy tried to kill Sharon by choking her. She however managed to press the panic button in their home and coppers shortly arrived but Ozzy had fled. Sharon dropped the charges after Ozzy went into rehab to drop the drugs and alcohol. Crawford writes that Ozzy was known for biting the head off of a live bat on stage during one of his shows and also bit the head off of a dove during a business meeting. The author says that Ozzy had planned to release doves into the air as a sign of peace, but due to being intoxicated at the time, he instead grabbed a dove and bit its head off. He then spat the head out. Crawford notes Ozzy always had a problem with drinking and was arrested for public intoxication, during his intoxication he urinated on the Alamo and was banned from the city of San Antonio for a decade. Ozzy made his biggest financial success in the 1990's dubbed Ozzfest which was first held in phoenix Arizona.In the 2000's Osbournes family was put onto tv with their hit MTV show "The Osbournes". I suspect Crawford could have produced this book to capitalize on the "Ozzy popularity" which was generated by "The Osbournes" reality TV show which was a big hit and let people into their very different life. In the summer of 2002 Ozzy's wife, Sharon, was diagnosed with colon cancer and show lasted until 2005.In the same year, Ozzy reunited with Black Sabbath for a tour, and these legendary heavy metal heroes were inducted into the Rock and Roll Hall of Fame in 2006 four years after this book was published.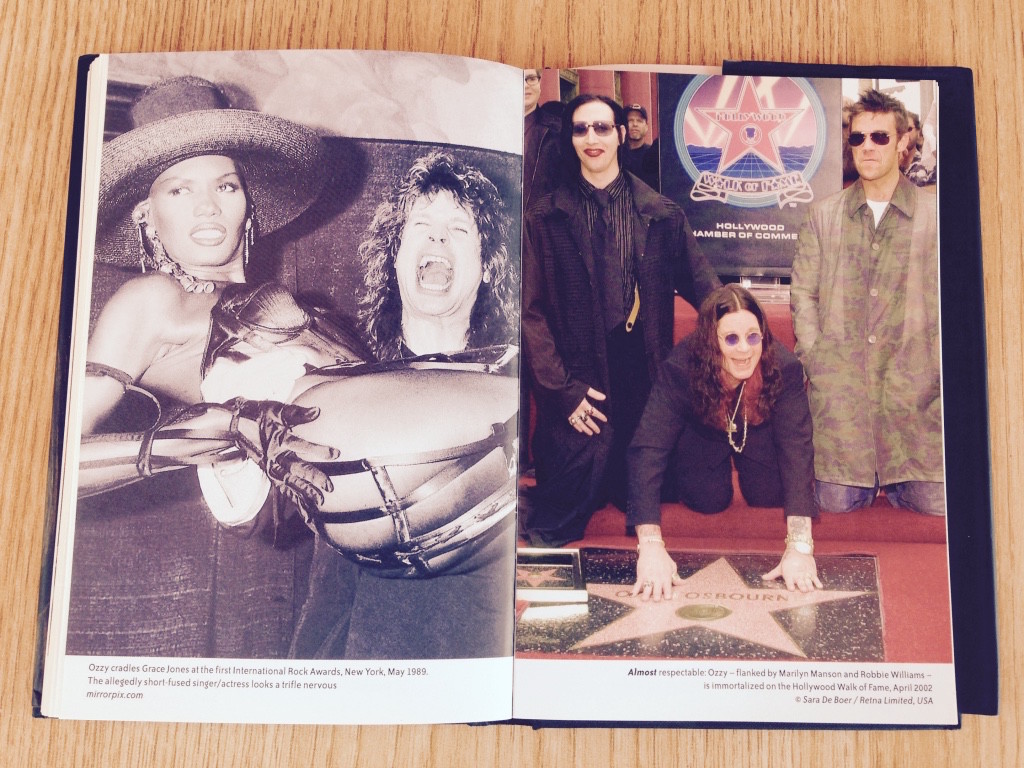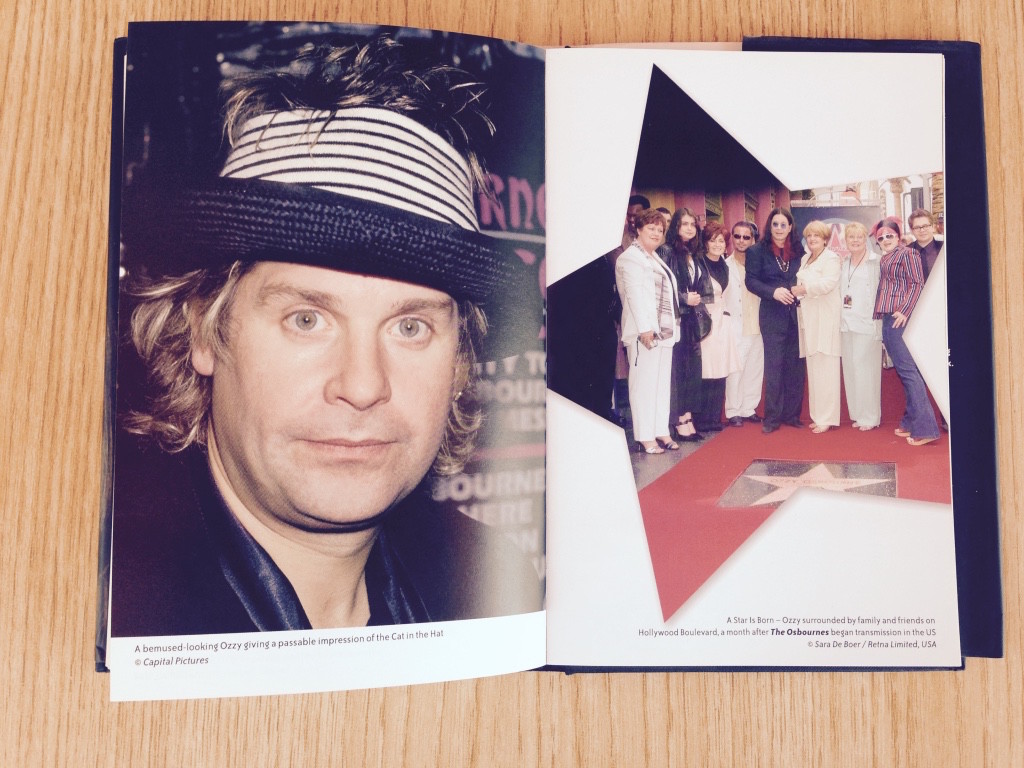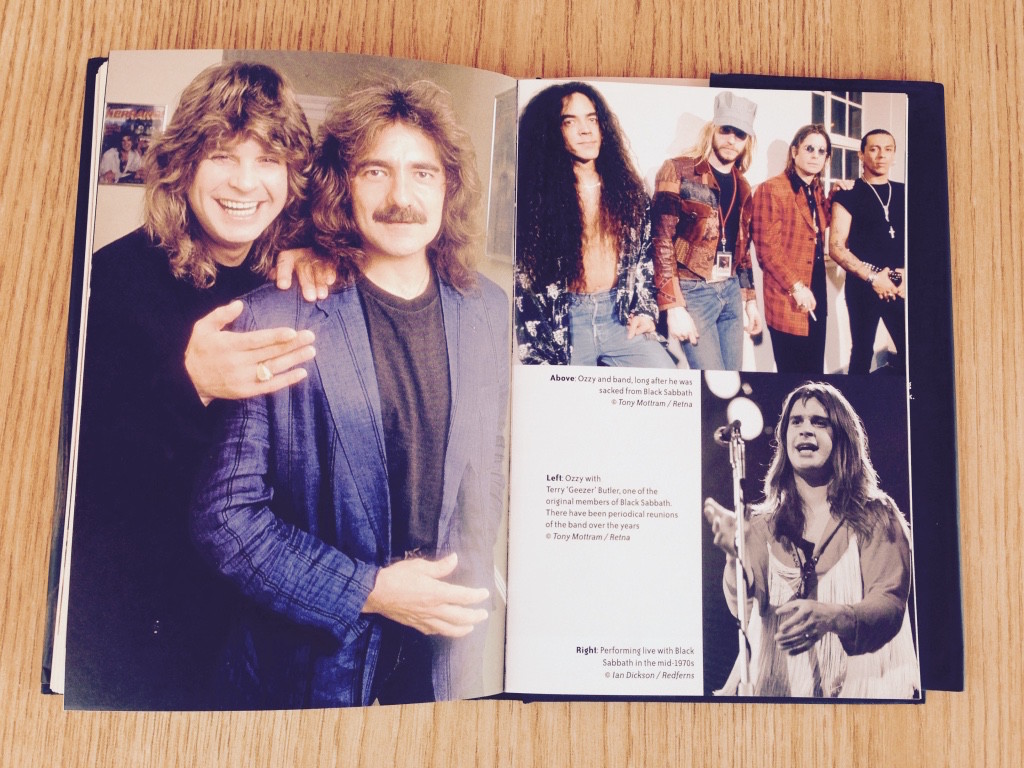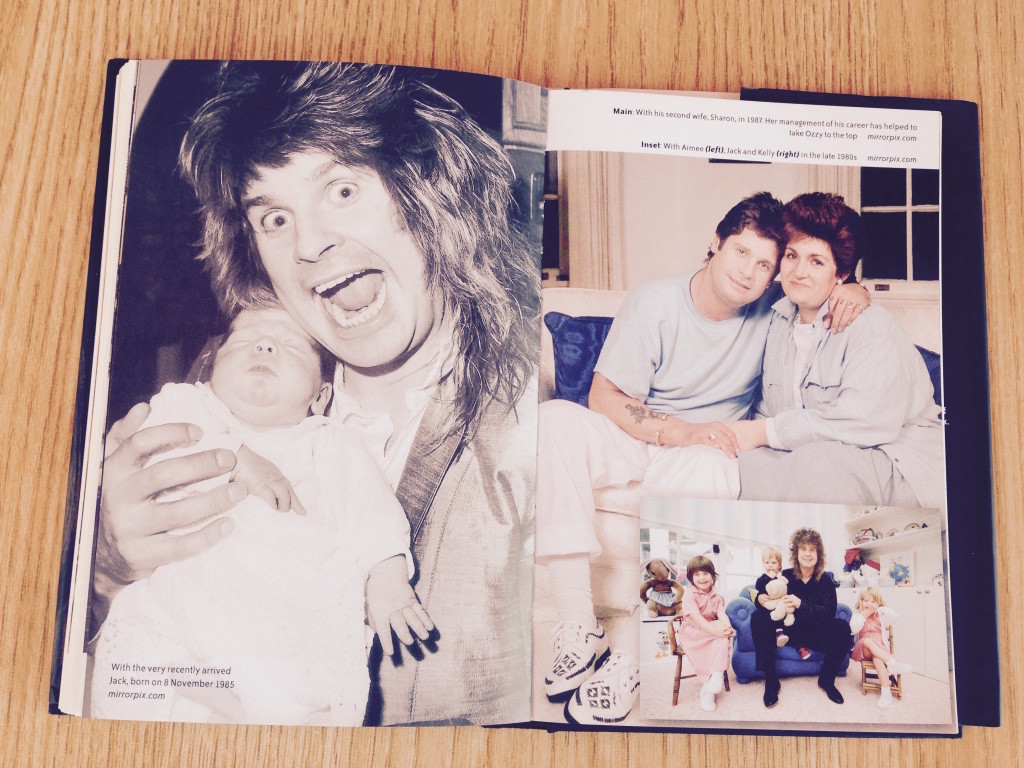 Reading the book, it is easier to describe it as very superficial. Most of the content the author relied on secondary sources, and contains no actual interviews between the author and Ozzy, or anyone in Ozzy's circle of acquaintances. While the book contain some surprising information, a relatively well-informed fan of hard rock music wouldn't have already known anyway.The detailed astrological assessment of Ozzy's life, career, and prospects for the future is a bunch of complete poppycook, filler of the most ridiculous stripe.Overall, if If you are an amateur in the world of rock and roll music, and you're intrigued by Ozzy Osbourne and would like to learn a little bit about him, where he comes from, and what makes him tick… this copy would probably give you what you're looking for.Many rock experts have always claimed Ozzy is a member of the Church of England and prays before every show. So just because someone looks like a Satanist does not mean they do not pray.Overall, Crawford charts the extraordinary life and times of Ozzy Osbourne, with huge affection and wit. With extensive discography and chronology, this is a comprehensive, mind shaking study of the past, present, and with its specially commissioned astrological chart, even the future, of a true survivor and a real star.I do however recommend to all heavy metal and hard rock fans, you will love it.Despite his popularity as a reality television personality,Osbourne will forever be remembered for his contributions to the world of music. To me, Ozzy is still in news in 2016 whether its good or bad he always has to be noticed.Ozzy and Sharon Osbourne are one of the UK's richest couples, according to the Sunday Times Rich Lists of recent past. Ozzy has a bad past just like each and everyone of us has a devilish past but he is no longer doing drugs and his past has made some great rock and roll songs of all times.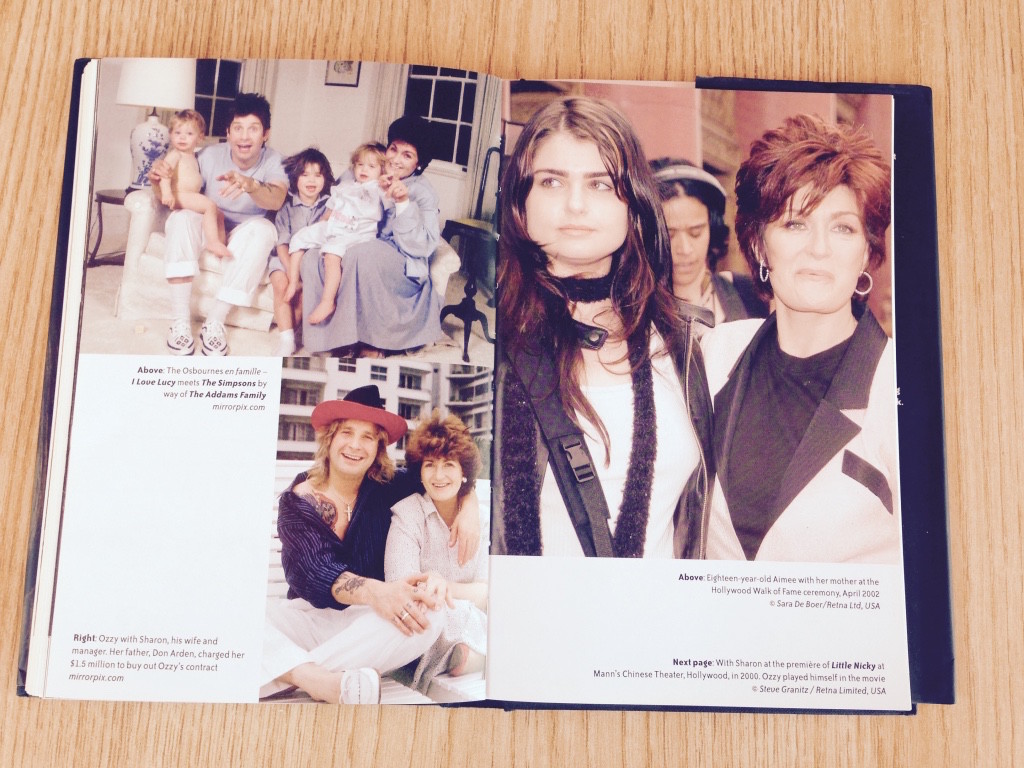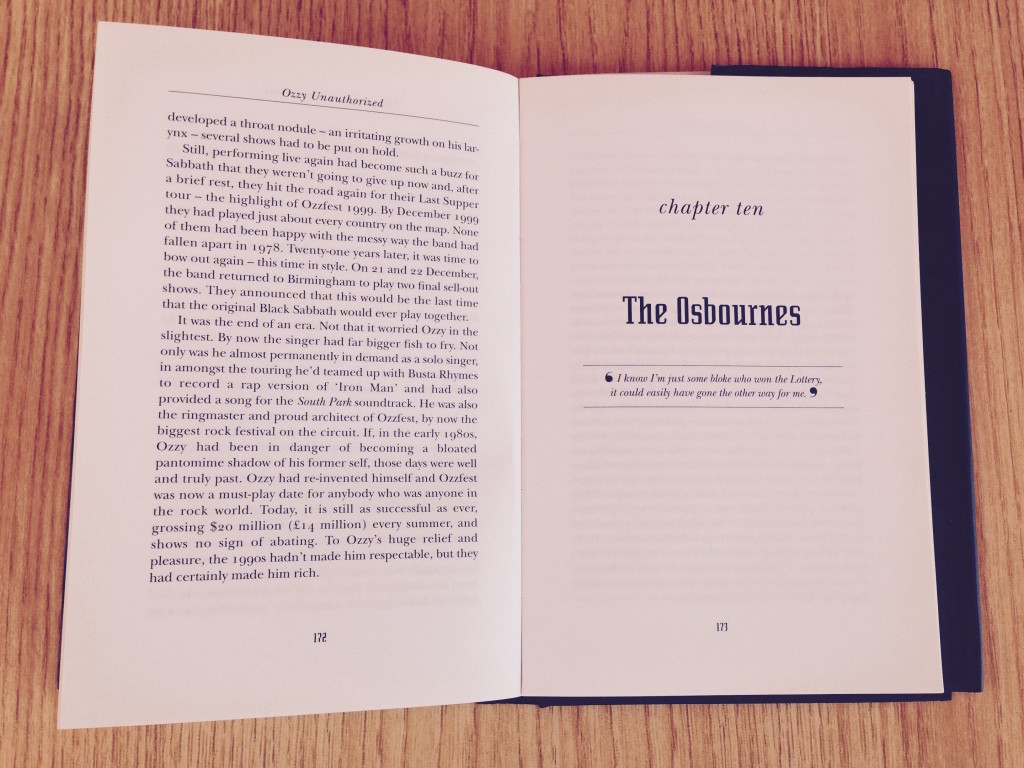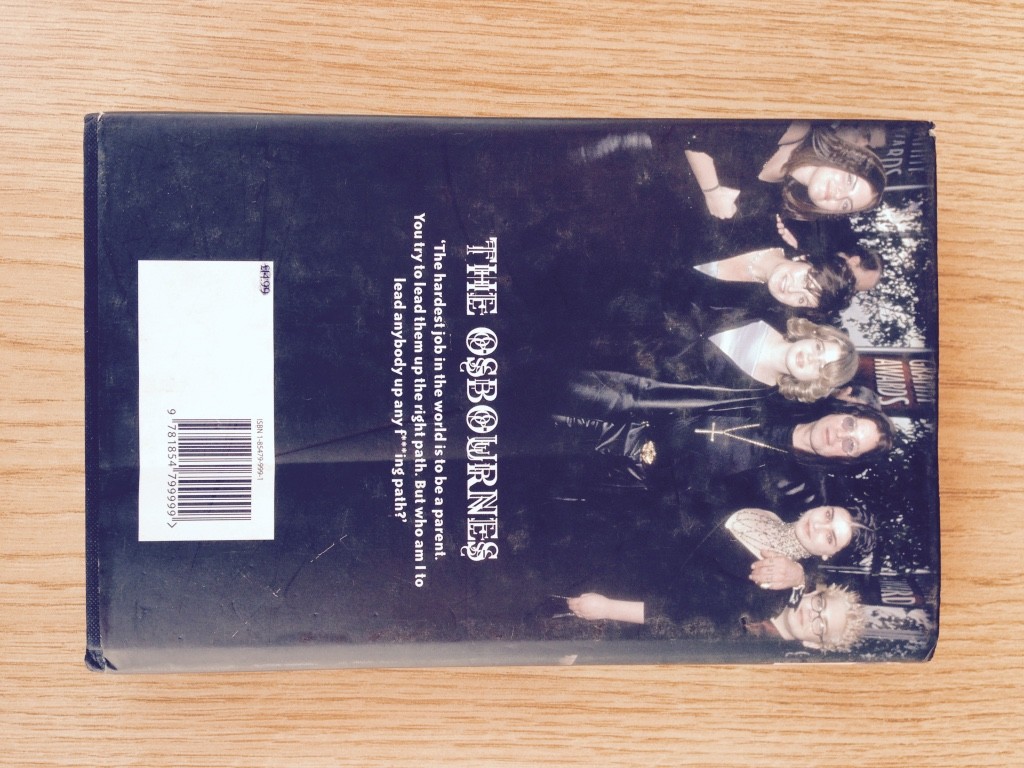 Previous
Next