Online Gambling in Africa
Posted on November 10, 2015 12:03 am
A new study in my possession has revealed that youngsters in Africa as well as middle aged men and women are turning to gambling to kill boredom and relieve stress.Online gambling in Sub Saharan Africa has been growing on the quiet, with punters here placing bets on their smartphones while on the go, on their computers at home or even at work.In Kenya, Nigeria, South Africa and Tanzania kids as young as 13 years visit websites to play poker and other casino games, or bet on the outcomes of sports matches with no house rules, no casino levies, no bars to entry.In 2014, such online gambling sites raked in US$17.2 million from punters in five countries namely Ghana, Nigeria,Kenya, South Africa and Tanzania.In 2013, the figure was US$4.1 million, and in 2012, it was US$1.6 million.Simple arithmetic has the growth at a steady clip of about 20 per cent.The numbers came from a European based Betting and Gaming researchers, which crunches the numbers for Africa's gaming industry.And these are the numbers culled from tracking data of the gambling websites run by licensed operators alone;researchers estimates that illegal operators made up to US$204 million whole of Africa in 2014.Various African governments have declared online gambling as 'an emerging concern' that need to be addressed soonest.
According to a research released last year, more young adults in the continent are gambling as a form of employments and stress relief although it has was also described as a top cause for personal financial losses in countries like Uganda, South Africa and Tanzania.Gamblers in Africa are known to have severe levels of depression or anxiety, generally what they do is turning to addictive behaviours. Electronic gaming machines and the normalisation of gambling are central to forming addictive behaviours among gamblers in Africa. Gamblers are disproportionately located in the lower socio-economic areas which is alarming as often most of them are particularly financially vulnerable people.There has been reported cases of extremely severe levels of anxiety, distress and depression used addictive behaviours such as drinking, smoking, taking drugs and gambling to relieve stress at much higher rates than others.This means there is need to do more to protect young unemployed but highly educated Africans from the impacts of gambling.However, what I know as a person with deep experience with internet business is that online gambling is hard to tackle and can't see any African country with the tech and resources to manage the challenge. The main obstacle is it allows for continuous play and access to it is as easy as reaching for one's smartphone.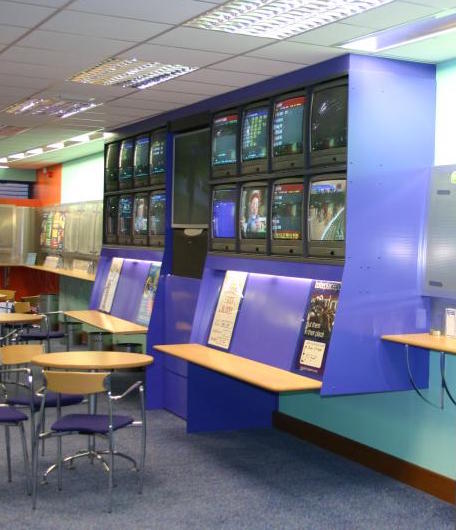 A gambling survey that was done three years ago by an American researcher based in Africa, identified online gamblers as faring the worst among all gamblers in exercising self-control especially in South Africa and Nigeria. More than a quarter of respondents in Kenya, Tanzania, Zambia and Nigeria said they gambled longer than they planned, bet more than they planned and turned to gambling more often than they planned.Only up to 19 per cent of respondents felt the same way playing jackpot at local clubs, and only up to 21 per cent felt that way when they bet on horses.Online gambling allows for continuous play and is accessible round the clock which makes it a potentially highly addictive form of gambling.There are also no casino staff or counsellors who may notice those who are in distress or gamble very excessively.The fact that online gambling does not take place at a physical site makes it more difficult to implement social safeguards effectively. Sites popular with gamblers in Africa are Betfair and Ladbrokes, where punters log in to place bets on sports, casino games and poker.Many unlicensed sites let punters join in without having to pay out cash or to authorise a credit card deduction upfront.Thats gambling for you in Africa.
Previous
Next