NTV Uganda launches Spark Tv
Posted on December 19, 2015 12:10 am
Spark Tv is the newest Television station in Uganda focusing on women with a slogan 'Its your time.'The channel was launched at colourful ceremony in Kampala and was graced by Tanzanian pop singer Diamond Platinumz and Nigeria's dancehall singer Patoranking four hours ago.With trends in the television industry, NTV Uganda seems to have seen the opportunity in women audience across Uganda and the region where male chauvinism is the order of the day.Spark Tv Uganda is not only about highlighting fads, but also the continuous development of new ideas to encourage actionable, positive outcomes that create empowerment among 'Pearl of Africa' women and the East African region.Here are the days when the most authoritative and independent private television network in Uganda, NTV Uganda, continues to enjoy all the attention in terms of ratings and station popularity. Since its establishment in 2006, NTV Uganda has always been among the top cream in the Tv business in Uganda. It has succeeded in setting programming trends among other commercial stations and has gained respect as reliable news sources.Anyone familiar with Uganda will agree with me that more than three quarters of Uganda's Tv audience watches the country's most popular news broadcast, Akawungeezi aired on NTV weekdays with 7pm bulletin presenters like Hatma Nalugwa Sekaya, Frank Walusimbi being among the well known faces of Tv industry in the country.
As a person familiar with media industry trends, I find that the role of the existing mainstream Television into economic emancipation of women in Uganda quite wanting and those of us who believes our sisters, mothers, daughters need empowerment especially in a developing country like Uganda, can only hope Spark Tv will play a key role in that empowerment.Women in Uganda are more likely than men to live in poverty because of social discrimination and lack of access to education, employment and financial services.I hope that Spark Tv will help bridge that glaring gap with relevant and dynamic programs. It is a sobering statistics, but current development trends in Uganda also suggest that better access to information can provide a means for women and girls to break out of the poverty cycle and improve their future prospects.Spark Tv has an opportunity to inspire and motivate millions of women in Uganda.The biggest obstacle Spark Tv Uganda will have to overcome is that Uganda's TV stations and newspapers use female figure as a stereotype of male desire, the object woman, and on the other, the presence of many women who are well established, successful and renowned for their commitment and their skills.Spark Tv, however, like al other Tv stations that focuses on women in other parts of the world, are good and practical means to increase, through the dissemination of healthy concepts of being woman.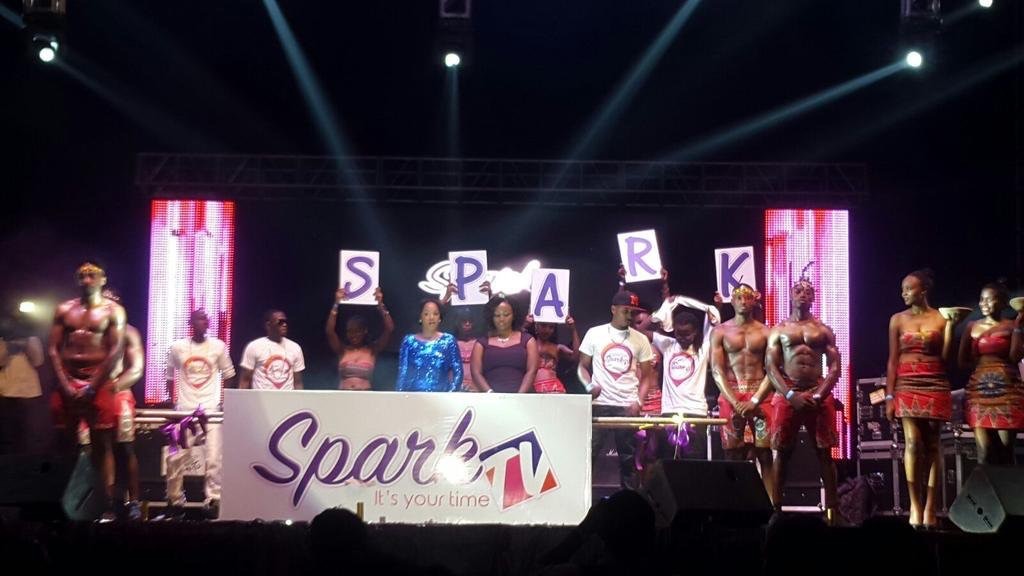 Spark Tv many Ugandans will hope that it focuses on what is the role of women in modern society, of good examples what Ugandan women delivers on daily basis, of the results they have achieved and continue to reach out to women in many fields of economics and beyond, the social consideration of women especially in far flung areas of Karamoja and West Nile, giving to young women in urban areas like Kampala,Mukono, Masaka, Entebbe, Jinja, Mbarara, Mbale and Gulu among others, good ideas and examples for their economic empowerment.A recent Ugandan Women study explored how women act as catalysts for fundamental and commercial changes in the country and concluded that the future should expect a shift in male dominated patterns, particularly in consumer-based sectors. Spark tv Uganda could also make a strong contribution, with the implementation of campaigns, to the dissemination of the concept of gender equality.If people watches on Spark tv Uganda the overcome of the differences between Ugandan men and women will bring him back into everyday life. Mainstream media outlets in Uganda have always unconsciously affected and influenced the thinking and behavior of Ugandans especially the attitudes of men towards women and one can only hope Spark Tv Uganda will help shape a different positive view of women in the country.It's important that Spark Tv help Uganda women to be depicted in a positive, non-stereotypical manner. After all, the role of Spark Tv will be that of influencer, innovator and at times, a catalyst for change.
Nowadays, Ugandan's attention is drawn to news of a weakening economy, ultimately resulting in weakening Ugandan shillings and that of many other African countries. When I visited Kitooro Market earlier this year, a young woman shopping for groceries complained about the high price of cauliflower, which had skyrocketed to Uganda shilling 3,000 per kilogram from Uganda Shillings 1,000 per kilo early 2014. The vendor gave a simple and believable explanation and said it was due to inflation. "What's inflation ?" the gorgeous looking lady asked. "I don't know," replied the vendor. "I just heard about it on NTV Uganda." Housewives in Uganda, particularly among the poor, feel the worst effects of this economic volatility. They directly experience the increasing prices of daily necessities. Therefore, Spark tv Uganda plans to women's empowerment is imperative, specifically for housewives so that they become economically independent that can be achieved through entrepreneurship programs on Spark Tv.No doubt an increased number of entrepreneurs in Uganda will create a stronger pillar of the economy. Businesswomen and start-up owners will expect to gain access to knowledge and experience from Spark Tv Uganda programming including but not limited to learning best practices from international and regional colleagues, how to get credible business and financial consultations, how to undergo business pitching training and due diligence to evaluate the Ugandan market and create corporate strategies and to get business coverage.
Previous
Next