Posted On February 28, 2017 , 12:01 AM Contador HarrisonPeriscope
Memories are made of this. When Kay Burley announced in her show that Nokia 3310 will be making a comeback, i thought it was just one of those rumours. But hey, Kay Burley and her romorus have come to pass as Nokia 3310 is well and truly back though it's looking a little different.Indeed Nokia has taken 3310 to whole new levels by actually announcing their plans to produce and sell an updated version of pre smartphone era indestructible phone.One notable thing about the smartphones are the weak batteries which are pretty much an unavoidable reality, so it's like that the huge lasting power of the new 3310 will win it a lot of favour with heavy phone users as it's battery life when in constant use is 22 hours, and as anyone with a smartphone knows, that's still a damn sight better than what's on offer right now. In comparison to the original model, the screen will also be bigger and, crucially, the price lower. The phone is expected to sell for €49. Also, The phone though, is that is has an updated version of the classic game, Snake. However, not all countries will have a chance to enjoy the new 3310 despite nostalgia-inducing excitement when the announcement was made two days ago, the revamped handset won't be available in countries that don't uses the old 2G network. Countries still supporting networks that still use 2G will definitely be lucky to enjoy the phone. The phone has the same beautiful curves and colours as the original but with a full colour screen, as well as being lighter and a lot slimmer. Feature wise, the phone has a 2.4-inch QVGA display, a 2-megapixel camera, a microSD slot and it can play Mp3s. It will be available in glossy yellow, red, matte grey and dark blue.The model, which gained worldwide popularity in 2000 will have a MicroSD card slot which can hold 32GB, a 2 megapixel camera and internal memory can hold 16MB.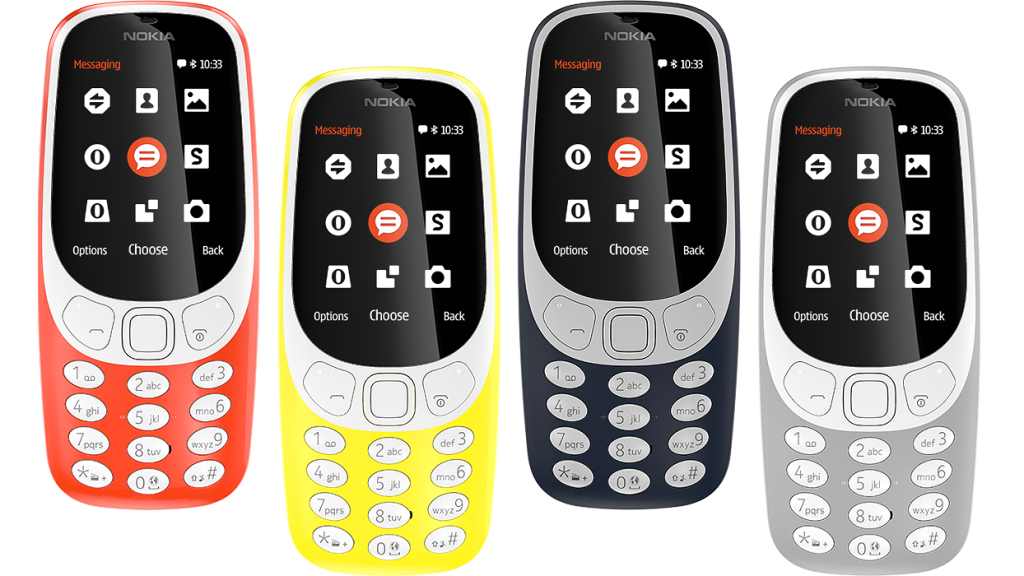 According to data available, the original 3310 sold 126 million phones which is the 12th best-selling phone model in record. Also, nine of the top 12 selling models on record were produced by Nokia.HMD, the company behind the revival of 3310, under its licensing deal has sole use of the Nokia brand on all phones and tablets for the next decade. It will pay Nokia royalties for the brand and patents, but Nokia has no direct investment in HMD.Although for many consumers in developed countries Nokia has disappeared as a phone brand in recent years, it remains immensely popular in many developing countries where Nokia has a reputation for delivering user-friendly feature phones at competitive prices. Statistics available shows that feature phones accounted for a one in five of the mobile phones shipped last year with South Korean company Samsung Electronics accounting for 13 per cent share of the feature phone business and Nokia, at position two in feature phones, shipped 9 per cent, according to the data.No doubt the 3310 is a powerful reminder of Nokia's historic popularity but also could limit the company's appeal beyond its short-term nostalgia spike. Relying on the success of the 3310 helps it grab the attention of many people who are familiar with Nokia but think it won't succeed in developed world. To Nokia, that nostalgia and heritage is not something to hide from, but only if they can create momentum for it especially in developing countries.Me think the love for the brand is immense notably in Africa where it gets a lot of affection from millions and millions of people. One reason why I will be among those lining up to buy the phone is the fact that I can live without emails, I wouldn't worry that i've dropped my phone as 3310 will remain unmarked and in the era of economic challenges, the price is affordable. HMD can count on my Euros!