Nixon's Secrets: The Rise, Fall and Untold Truth about the President, Watergate, and the Pardon
Posted on September 29, 2014 12:10 am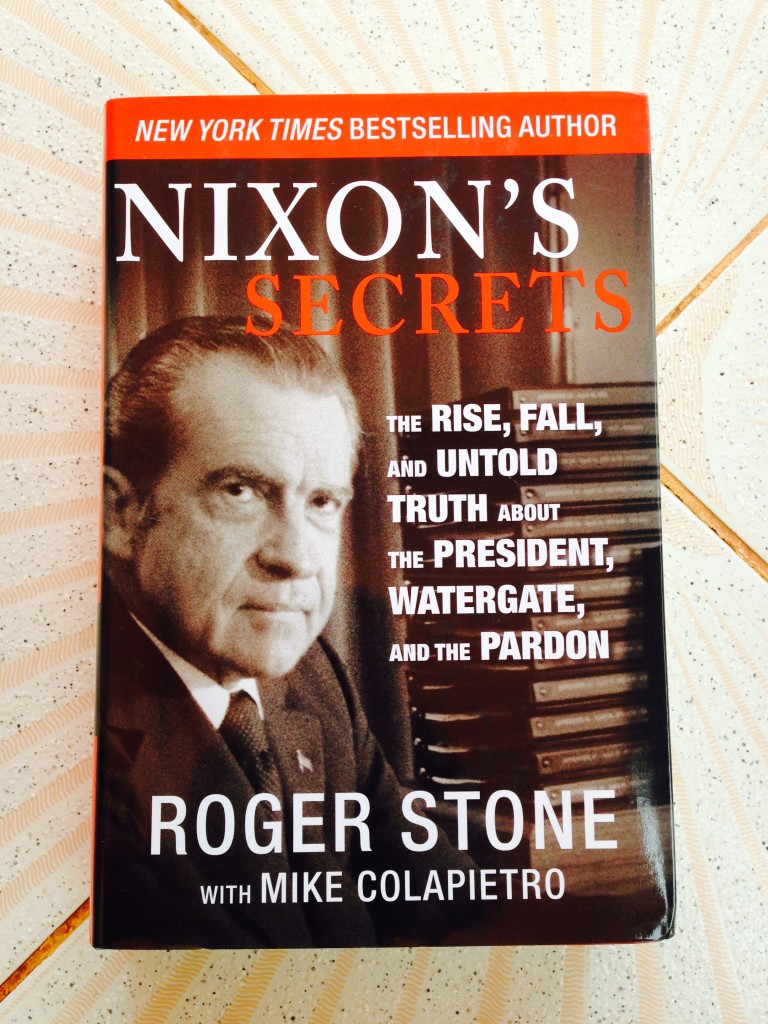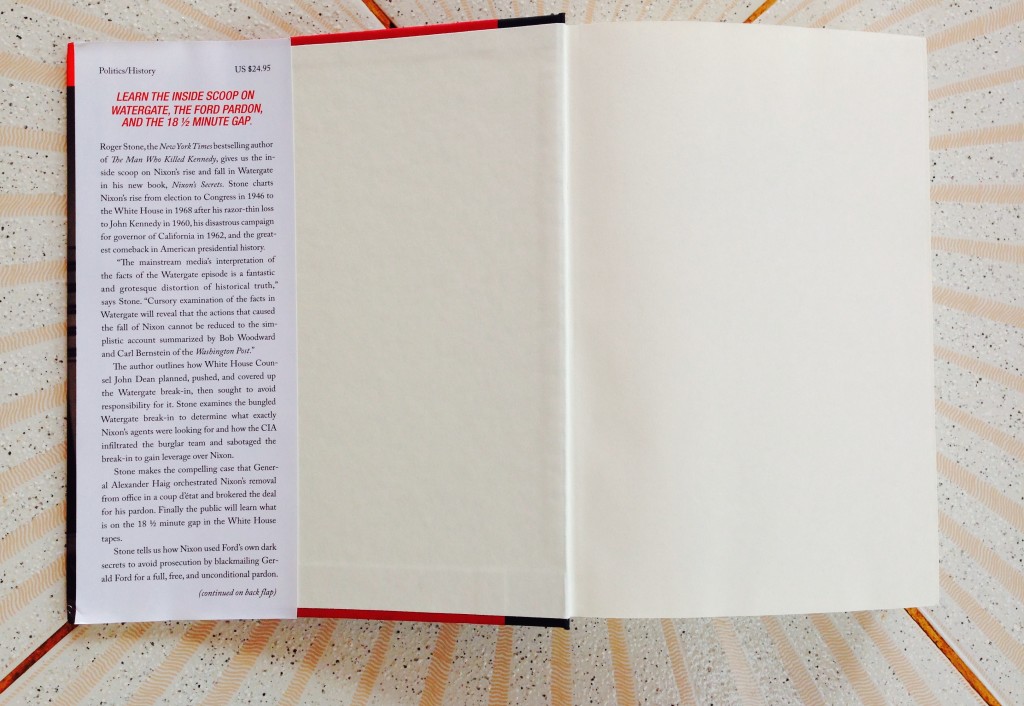 Western historians have always described Richard Nixon as crisis manager and one of the finest geopolitical strategist political leaders United States of America has ever had. Roger Stone, a well known American author has chronicled the inside scoop on Richard Nixon's rise and fall in Watergate in his new book;Nixon's Secrets: The Rise, Fall and Untold Truth about the President, Watergate, and the Pardon. Starting from Nixon's rise from election to Congress in 1946 to the White House in 1968 after his election loss to John F. Kennedy in 1960 as well as his disastrous campaign for Governor of California in 1962. According to the writer, the CIA and the United States military Joint Chiefs of Staff were 'at war' with Nixon in 1969 and 1970, Stone claims, because 'they were opposed to the withdrawal of troops from Vietnam, they were opposed to the SALT an arms limitations agreement with the Soviet Union, and they were opposed to the opening to China.' In 1969, he writes in his book, top military brass were even running a spy ring inside the White House because they were 'desperate to know what Nixon and his national security chief Henry Kissinger were up to.'In December 1971, Charles E. Radford, a twenty-seven-year-old navy stenographer assigned to the National Security Council, working closely with both Kissinger and his deputy Al Haig, confessed to sifting through burn bags of top-secret White House documents and delivering these documents to the chairman of the Joint Chiefs, Admiral Thomas H. Moorer,' Stone writes.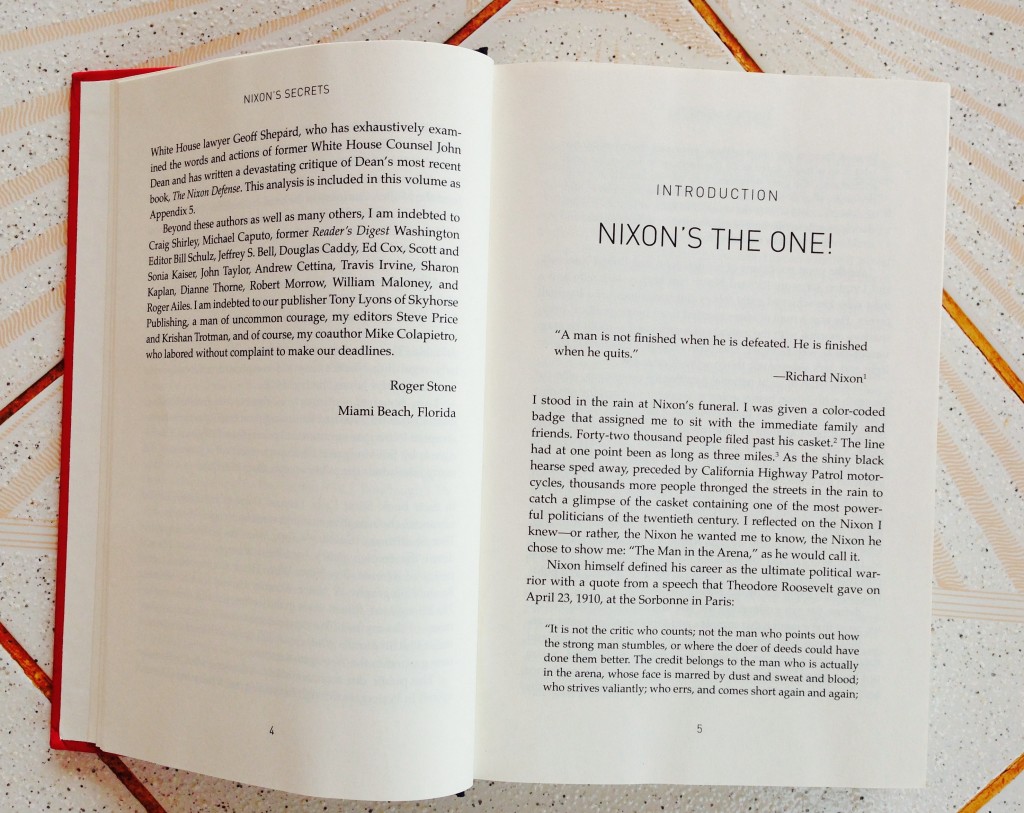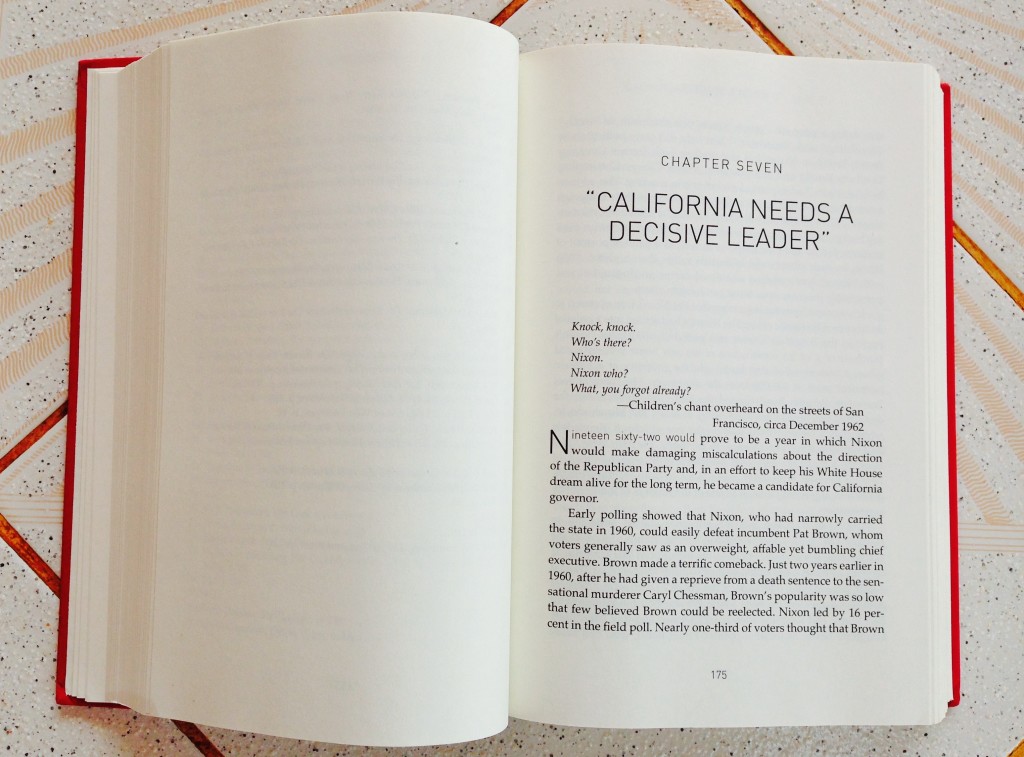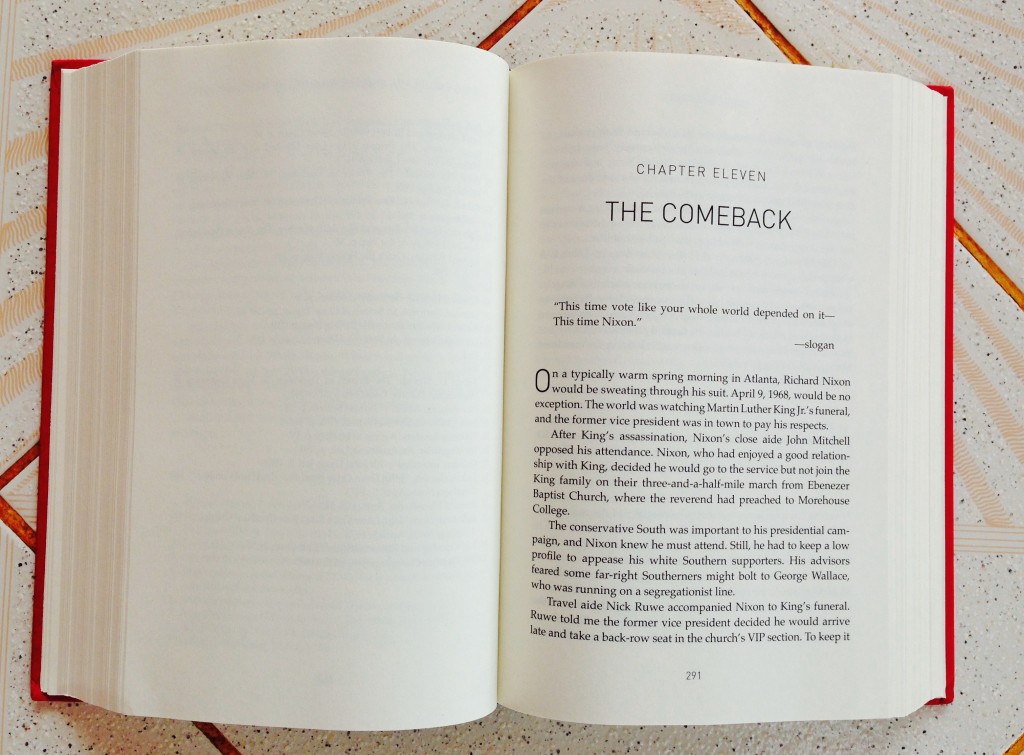 Forty years ago, President Richard Nixon resigned in humiliation and together with an inner circle of advisers, Nixon had orchestrated a cover-up to conceal his administration's roles in a 1972 scheme to install hidden microphones in the premises of their rivals at the headquarters of the Democratic National Committee in Watergate, a Washington, D.C and became the only US president to resign the office. Reading chapter fourteen titled THE BREAK-INS which that start in page 407, there is no doubt that Richard Nixon's calamity were his misguided moves to destroy himself, the presidency whose power and influence he so craved. Stone makes it clear that Nixon's claim to be a substantial and effective leader had proved so shallow that everything in his hardworking and appeared to have turned on the wrong side as he clawed his way to supreme power.The author adds that Nixon also opened a window of suspicion in the American consciousness that until today has never closed. Author Roger Stone book damning evidence of criminal activities that took place four decades ago came from clandestine audiotapes that Nixon himself had amassed. In 1971, near the middle of Nixon's first term, Roger notes that Nixon approved a plan to install a White House taping system as a way of preserving an accurate chronicle of important discussions and decisions. Except for Nixon, three aides, and the Secret Service, no one knew about the listening devices. For the president, the secrecy of the system and the value of the historical record outweighed the privacy concerns of those recorded. What the Watergate burglars were really looking for and how at least four of the Watergate burglars were on the ground in Dallas when JFK was killed and involved in the Bay of pigs invasion and CIA infiltrated and sabotaged the Watergate break-in.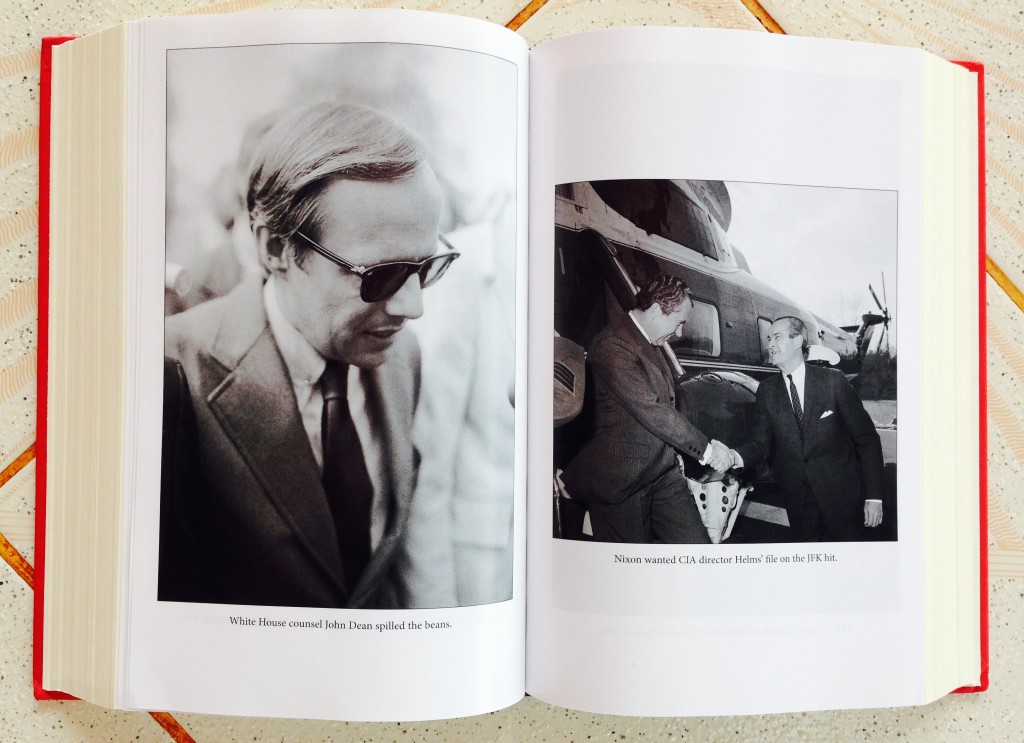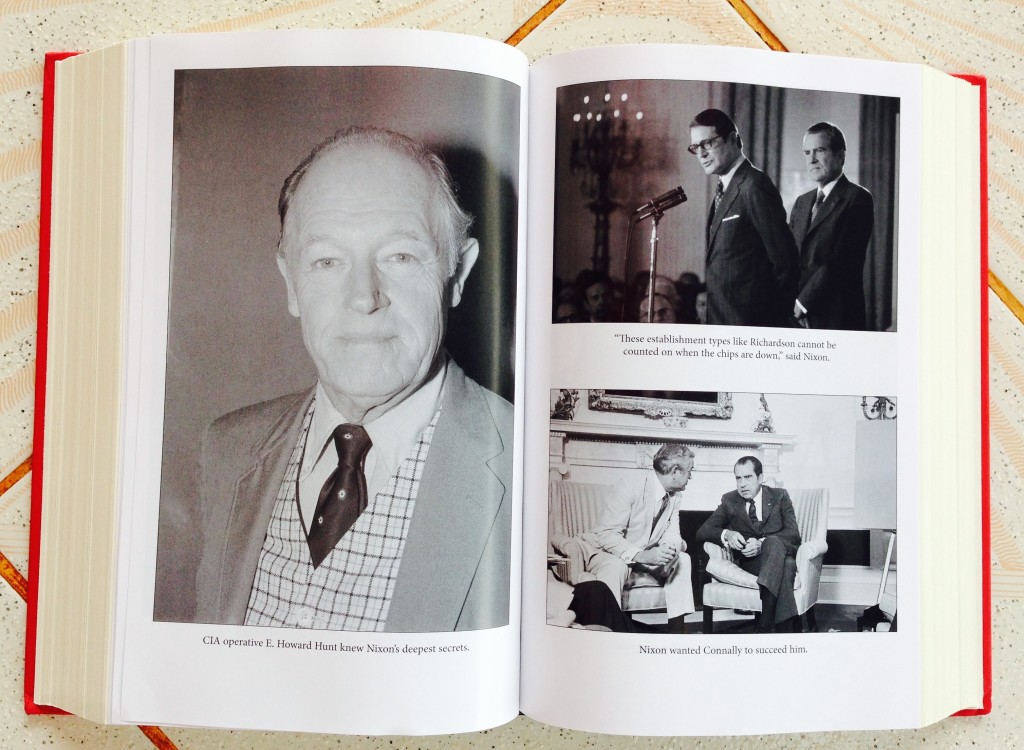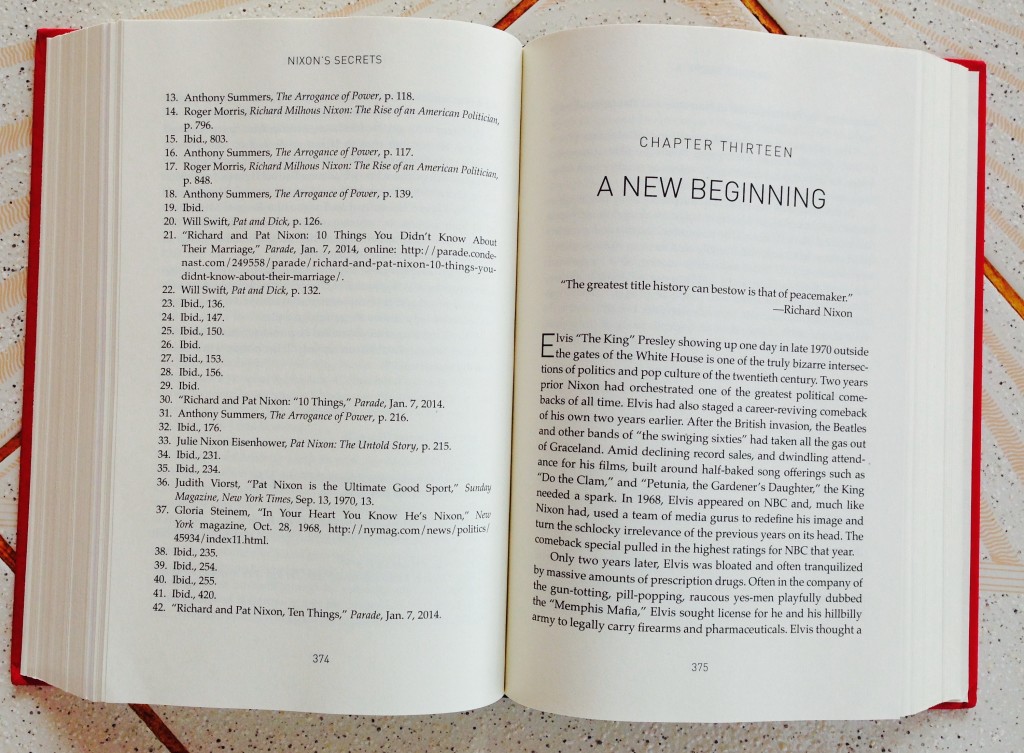 The Central Intelligence Agency is also said to have plotted twice to eliminate Nixon during the years before the Watergate scandal because the agency was disgusted with him when he began to withdraw troops from Vietnam. Stone reveals that it was planned to take place either at Nixon's Key Biscayne, Florida vacation house and the other was to kill him during a Miami speech 42 years ago this year. Writer also reveals that Howard Liebengood,the Republicans' minority counsel to the Senate Watergate Committee in the 1970s told him that Veteran CIA assassin Edwin Kaiser and CIA contract killer Frank Sturgis 'both insisted that they had not been informed that Richard Nixon was the target until after the intended weapon was obtained."Both Sturgis and Kaiser said they had been led to believe that they were to execute a "Communist"' at the VVAW convention, he writes that Howard Liebengood told him. 'Edwin Kaiser balked when he realised it was a domestic political hit.'He went to the FBI in Miami instead and the plot fizzled. Roger Stone's claims are documented in part by an email from Scott Kaiser in which the assassin's son writes that his father had recalled talking to the CIA's plotters.The idea was to 'create a shoot-out using the Yippies and the Zippies', anti war student radical groups as well as the other "hard core commies" they were so worried about,' he said his father had explained. 'The people I spoke to were going to put some of this equipment in their hands,' the elder Kaiser had said, according to his son's email reproduced in Stone's book, 'and some in law enforcement hands, and use some of the local vigilantes to start a shoot out.' 'This would finally straighten out Washington as to where the priorities were on overcoming the "domestic communist menace".' Reading chapter after chapter, its clear that Nixon's Secrets is a chronology of his triumphs, losses, smart thinking and resilience.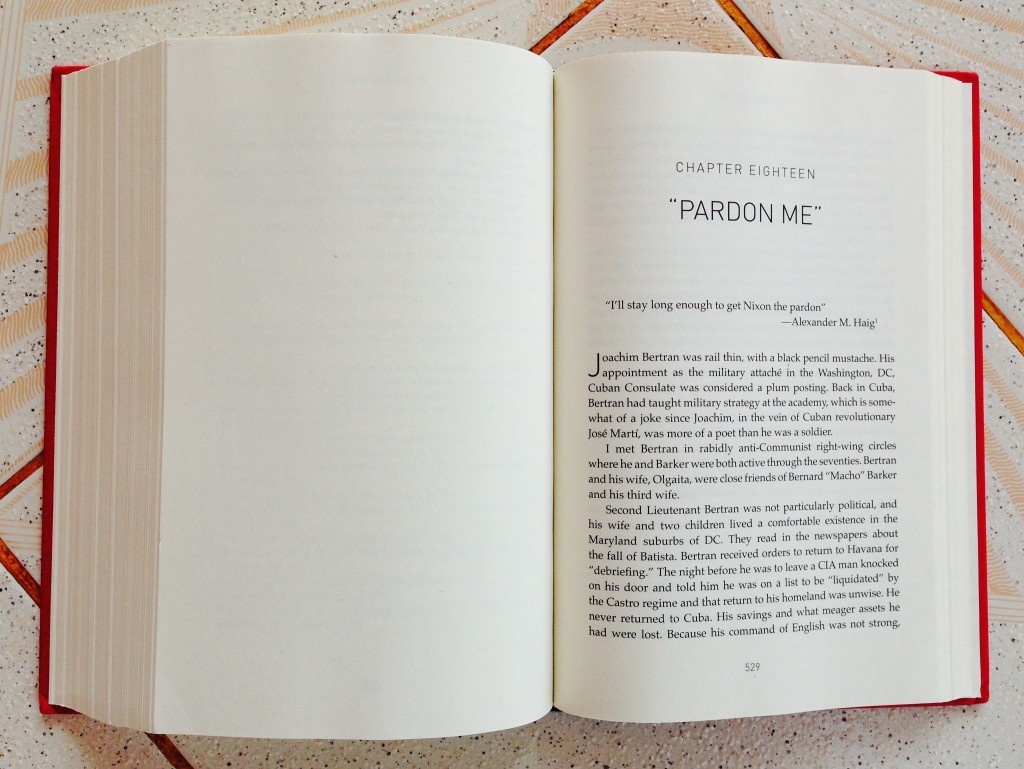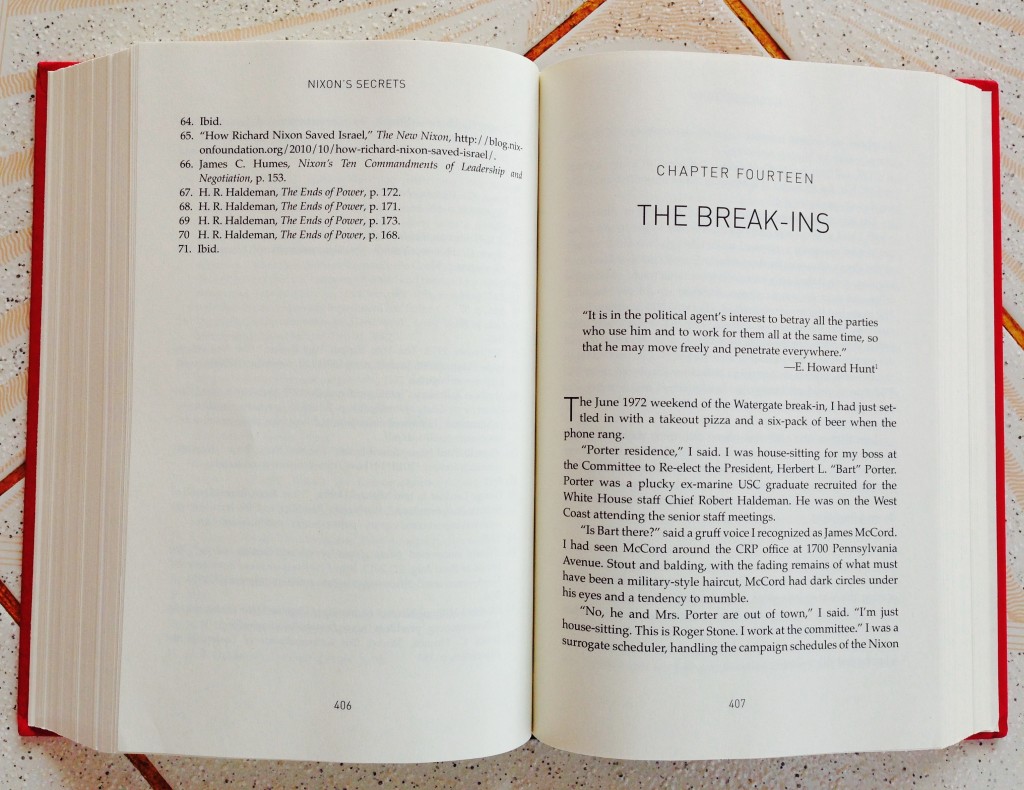 Some of the notable developments in Nixon's career include that I've managed to obtain while reading the book are how Mob financed his campaigns, refusal to make the affair of his opponent Congresswoman Helen Douglas with Lyndon Johnson an issue in the 1950 senate race, the Bush family hand in his rise, George William Bush's circle financing of the Watergate break-in and how $100 bills found on the Watergate Burglars were traced to Texas through a Mexican Bank. Surprisingly, Richard Nixon agreed to sabotage Earl Warren's Presidential ambitions in return for the Vice Presidential nomination with Eisenhower and also how he approved the Assassination of Fidel Castro but the CIA failed in the mission. A secret loan from reclusive industrialist Howard Hughes cost Nixon the California Governorship. Nixon also held a secret meeting with Lyndon Johnson the day before Kennedy was murdered and death of John Kennedy is what revived his political career. Roger also reveals that FBI spied on Nixon and a mysterious woman of Asian origin.Their had a relationship was well documented and how a man called J. Edgar Hoover would use the photos to threaten him. Stone claims the move to remove the United States from the Gold standard was one of Richard Nixon's greatest mistake together with ending the war in Vietnam, desegregating public schools and launching unsuccessful war on drugs. Nixon also came to putting Arlen Specter on the US Supreme Court which many of his protagonists didn't like. Nixon also opened the door to China and negotiated nuclear arms reductions despite objections from the CIA. He also knew what Warren Commission member Gerald Ford had done to facilitate the JFK murder cover-up and in the end Nixon was said to have sabotaged Ford's re-election in 1976.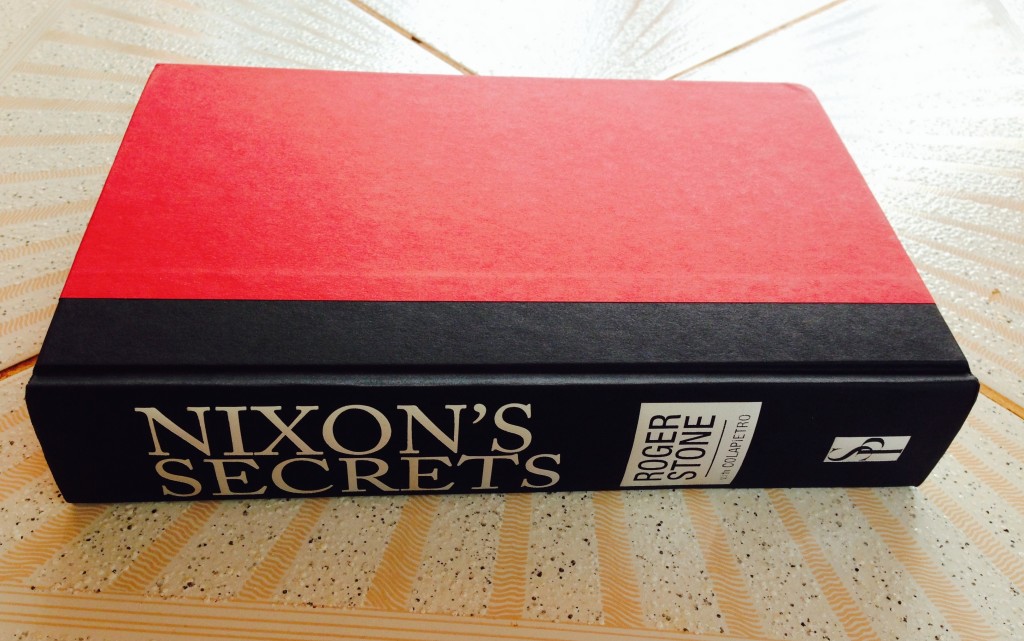 Richard Nixon left the White House as America's most disgraced president, but thanks to absence of social media and citizen journalism back then, the Americans never had the chance to know the full extent of his sinister motives, prejudices and hatred. Richard Nixon managed to avoid prosecution after the Watergate scandal for using General Al Haig as his agent, and even informed his Vice President Gerald Ford know that he would expose the CIA's involvement in the JFK assassination as well exposing Gerald Ford's role in altering autopsy records for the Warren Commission if he went to trial in the Watergate scandal. In the book, Nixon is quoted as saying to Haig "Tell them if Dick Nixon's going down I'm taking everyone down with me, that prick,CIA Director Richard Helms, Lyndon Johnson, and Gerald Ford are going down with me." It is such information that helped him avoid prosecution and jail by blackmailing Gerald Ford for a full, free and unconditional pardon. At 661 pages, Richard Nixon's secrets is a revelation of how one of America's most scandalous presidents destroyed his presidency and saved himself from prison. Roger Stone was a staffer at Nixon's Committee to Re-Elect the President is brutally candid with his writing about what Richard Nixon's crimes were, and a cover-up that spiralled out of control and ended his presidency in 1974. Despite all that, Stone describes his comeback as the greatest in American Presidential history. In conclusion, this book is a must read for those who cares about Uncle Sam political history between 1960s and 1970s.
Previous
Next