Neuromancer by William Gibson
Posted on September 1, 2017 10:27 am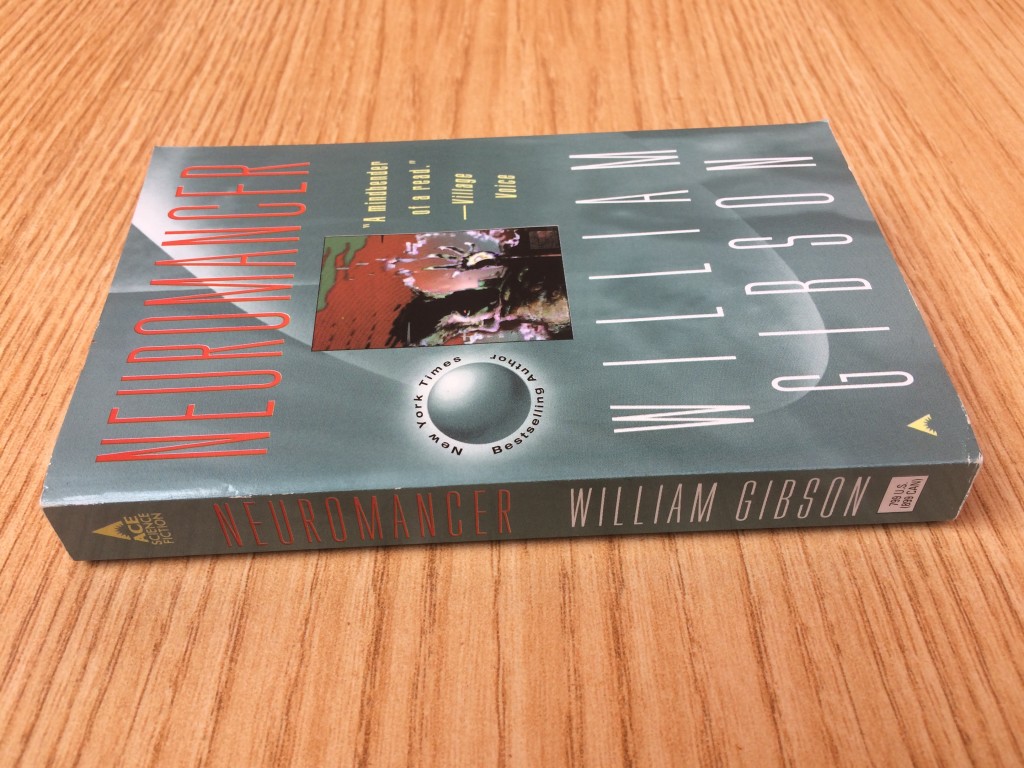 Neuromancer is one the most incredible book I've ever read and whenever i listen to 1975 Rush band's song The Necromancer, it always brings me back the memories of this book. Having read it twice before, i couldn't resist reading again albeit for the first time this decade.Though huge debate about the true of meaning of this book still remain contested, your blogger believes that Neuromancer is magician who deals with neurons and thats what could have inspired the author to write this book.The characters of Neuromancer are Henry Dorsett Case, a professional hacker who works for corporations as a thief of data, Armitage, working for Wintermute, an artificial intelligence, Molly Millions, a street samurai surgically altered with cybernetic implants and Peter Riviera is a robber and drug addict with extensive cybernetic implants that allow him to project holographic images, effectively creating illusions. He is the the most sadist character of all and was taking pleasure in the suffering of others. Author kicks of the reader in Chiba, Tokyo's port, in a nether world of down market criminality, where Case is making extremely risky deals and spending his dwindling fortunes of New Yen on a valueless effort to find a cure for his damaged nervous system. The story follows the experiences of Case, an out of work hacker who is contacted by unknown new employer called Armitage. Along with Molly, a mercenary cyborg, and a thief and illusionist named Peter Riviera, Case participates in a series of data thefts for their employer.Their first assignment has them stealing an electronic copy of the mind of McCoy Pauley, a brilliant hacker who taught Case a great deal of what he knows. The author writes that Case is aware that he is one careless error away from oblivion and subconsciously looks forward to the end. It was fascinating that one matter that complicates his acceptance of his anticipated violent end is his relationship with Linda Lee, another lost soul, whose love for Case is matched only by her physical addiction to the various amphetamine like drugs to which Case has introduced her during their short relationship. Neuromancer is widely credited with popularizing the term "Cyberspace," with presenting a thoroughly developed idea of virtual reality, and with introducing the idea of the World Wide Web.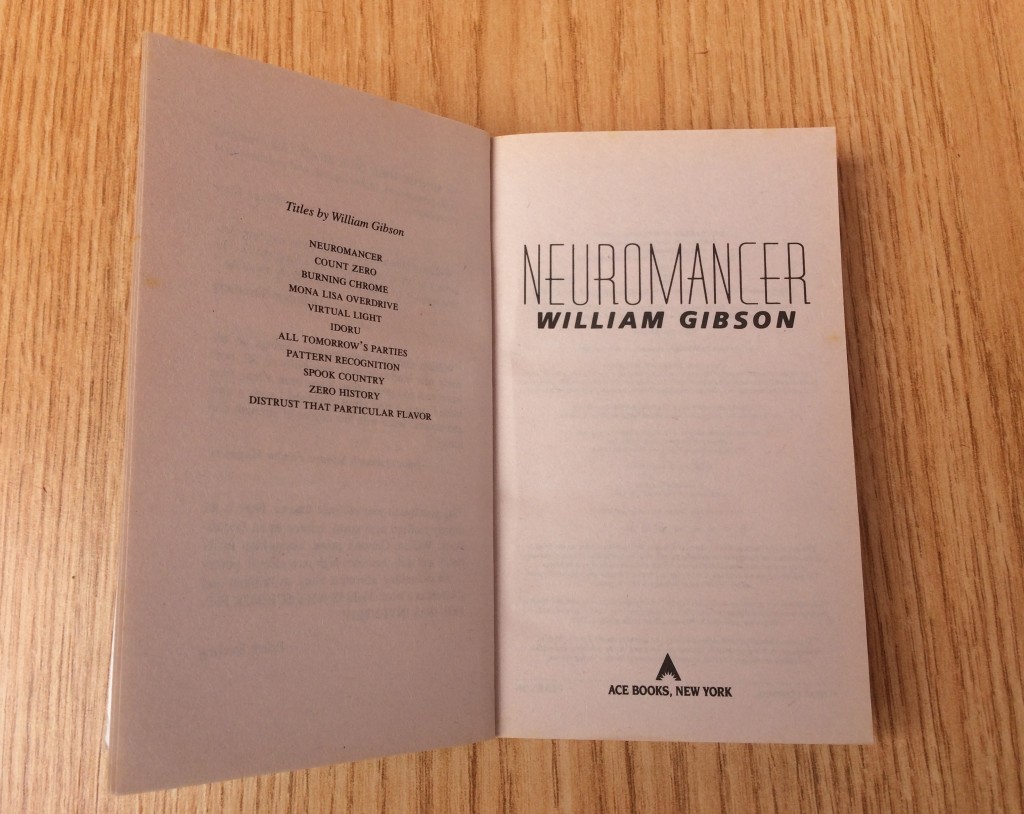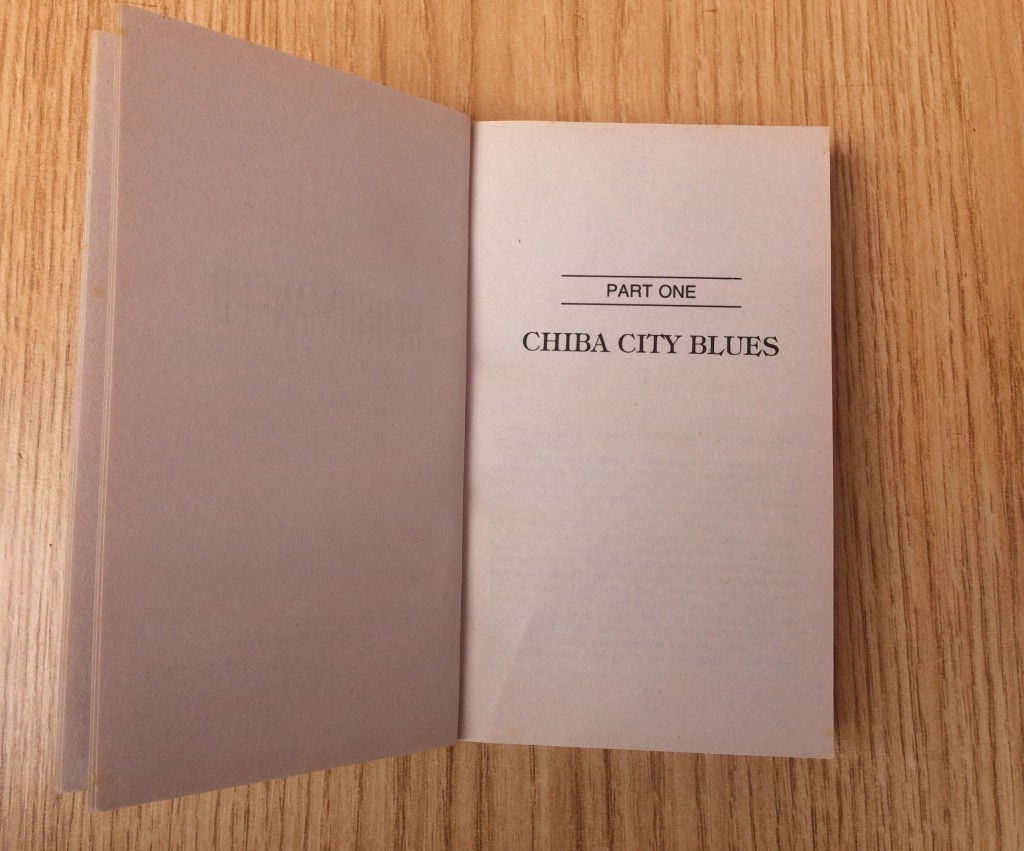 Gibson describes Cyberspace as "A consensual hallucination experienced daily by billions of legitimate operators, in every nation, by children being taught mathematical concepts.A graphic representation of data abstracted from banks of every computer in the human system. Unthinkable complexity. Lines of light ranged in the nonspace of the mind, clusters and constellations of data. Like city lights, receding." Neuromancer also gave rise to a whole new genre in literature called cyberpunk.There is clear prognostication in the book that rings most true in 2017 is the novel's idea of a World Wide Web. Gibson introduced was the idea of a global network of millions of computers, which he described in astonishing detail. Imagine the novelty of that idea in 1984 when the personal computer was still a fairly new idea and only accessed by a few people. Neuromancer was published 34 years ago and with much science fiction writing, the first few lines of Neuromancer sound old fashioned and for the millennium generation, it definitely sound stale. Neuromancer tells the story of Case, once a hot and highly paid cyberspace cowboy who could infiltrate and rip off corporate databases. Case is a former cowboy of the Matrix, the complex of data that allows disembodied travel. Case works for criminals who steal from corporations via the Matrix, had been taught by the geniuses of his trade and was respected for his brilliance. Case is a criminal super hacker imagined before there were things to hack and hacking had become a reality. But he took his ultimate fall. He kept something of his ill-gotten gains back from his employers and was caught trying to flog it off in a black market in Amsterdam. His punishment was not death as he had expected. It was subtle damage to his nervous system which prevented him from having any further ability to ride the Matrix.By introducing the concept of cyberspace, Gibson made the Web a habitable place, with all the world's data stores represented as visual, even palpable, structures arranged in an endless matrix. Back to Case, he was unemployed and unemployable and his life, without any effort on his part, takes a dramatic change.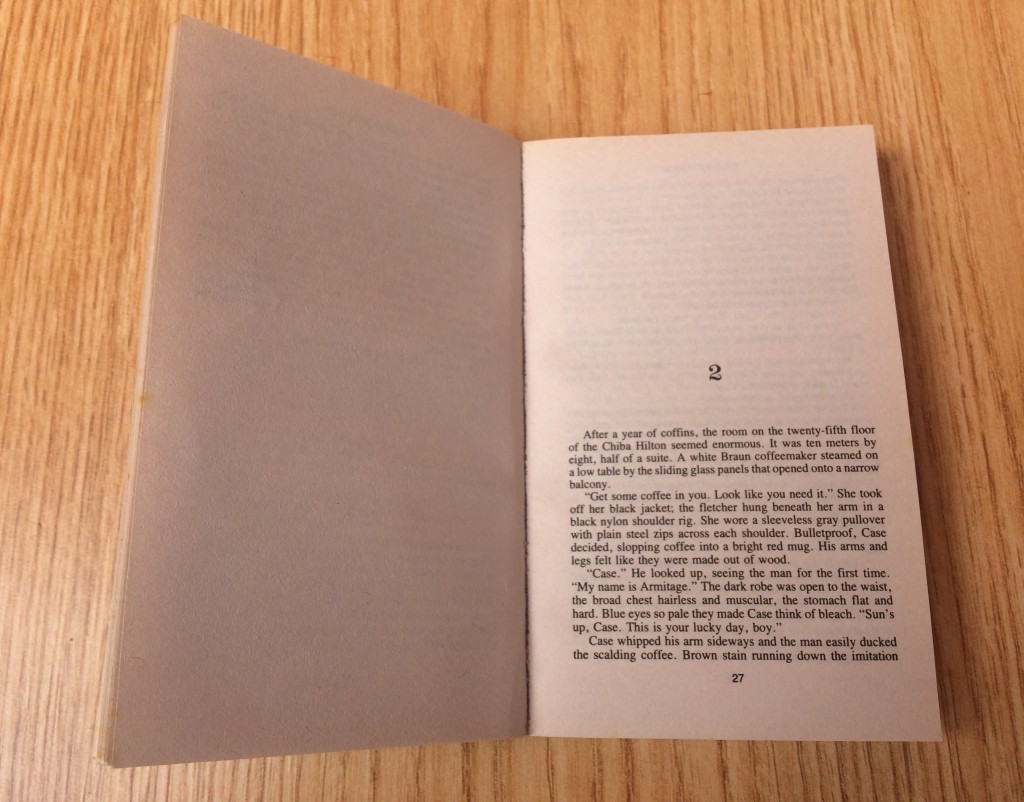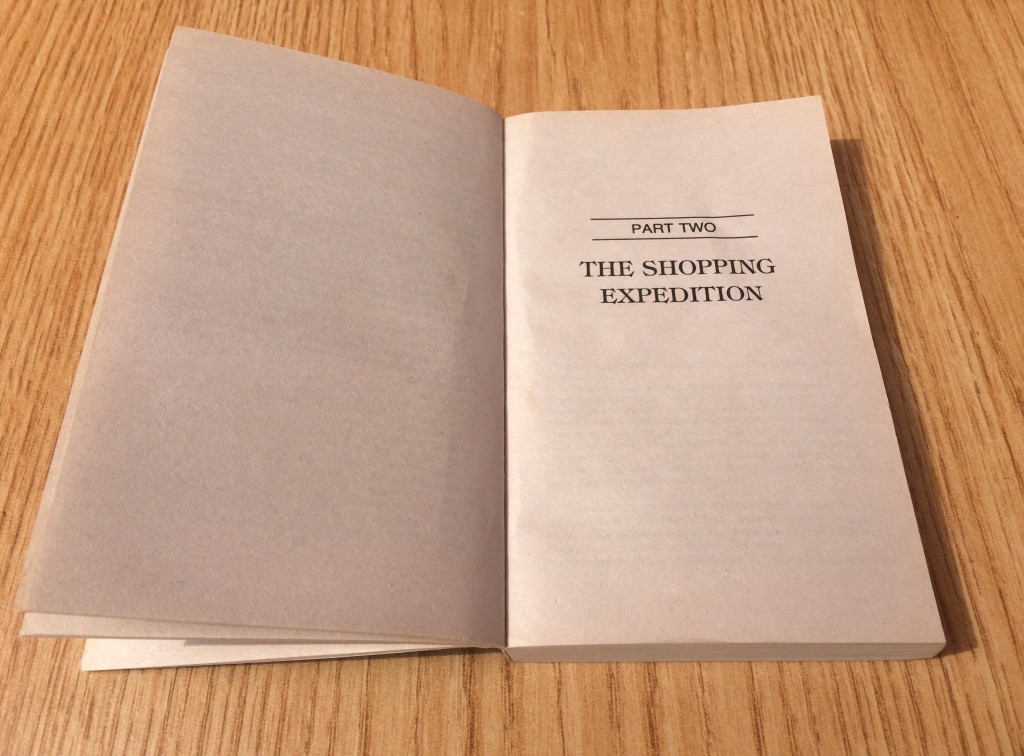 Then, Case is kidnapped by the beautiful and physically enhanced Molly on behalf of a former war hero, Armitage, and offered an opportunity of the kind that one does not refuse even if one could. Case is offered medical restoration of his former capabilities in order to work solely for the principals behind Armitage. The restoration works although Case is informed that, were he fail to continue to cooperate, tiny poison sacs implanted in his body would reduce him to his former state of nervous system disadvantage in short order.Molly's physical enhancements add to her physical prowess and include modifications to assist her role as muscle for her employers. They include blades attached to and recessed into her fingertips. In addition, her vision and perception are also enhanced by microchip inserts.Molly and Case become lovers as well as colleagues and they work together to find out who lies behind Armitage. After being alone, Case is picked off the street and given a second chance by a shadowy group of people who have big plans. In exchange for curing Case's nervous system, the group want him to help them infiltrate the core of a huge and powerful Artificial Intelligence called Wintermute associated with a corporate giant, Tessier-Ashpool, whose ventures include a tourist oriented satellite in space called Straylight. Case uses a Chinese military device to defeat the Tessier-Ashpool ice. With time, the Chinese device engages with the ice and takes it in an embrace that renders it powerless to stop Case's virtual intrusions. What is not clear is why Wintermute's actions and intentions do not seem aligned with the interests of the corporation to which it belongs and who has programmed it and, initially, created it. What is also unclear and of considerable importance is whether Wintermute is, ultimately, a force for good or evil, notwithstanding, case's limited ability to control his options.The relationship between Molly and Case is one of convenience,tenderness and an equitable sharing of teaching, learning and initiative. The relationship between Case and Linda Lee appears to have finished in an unfortunate bout of blood spilling in the mean streets of Chiba. In the end, it turns out that Wintermute itself was behind the whole scheme. Government regulations put careful restrictions on artificial intelligences to prevent them from getting out of hand, and Wintermute was using Armitage and his team to break those restrictions. This allows Wintermute to merge with another artificial intelligence called Neuromancer, becoming a new, more powerful electronic being.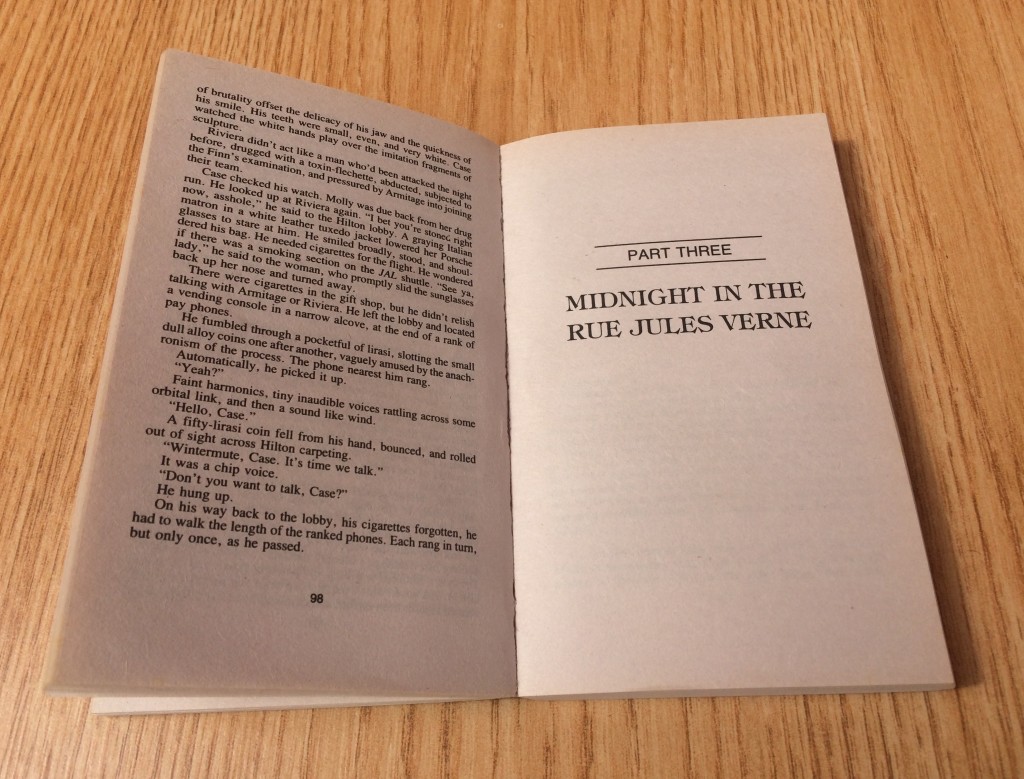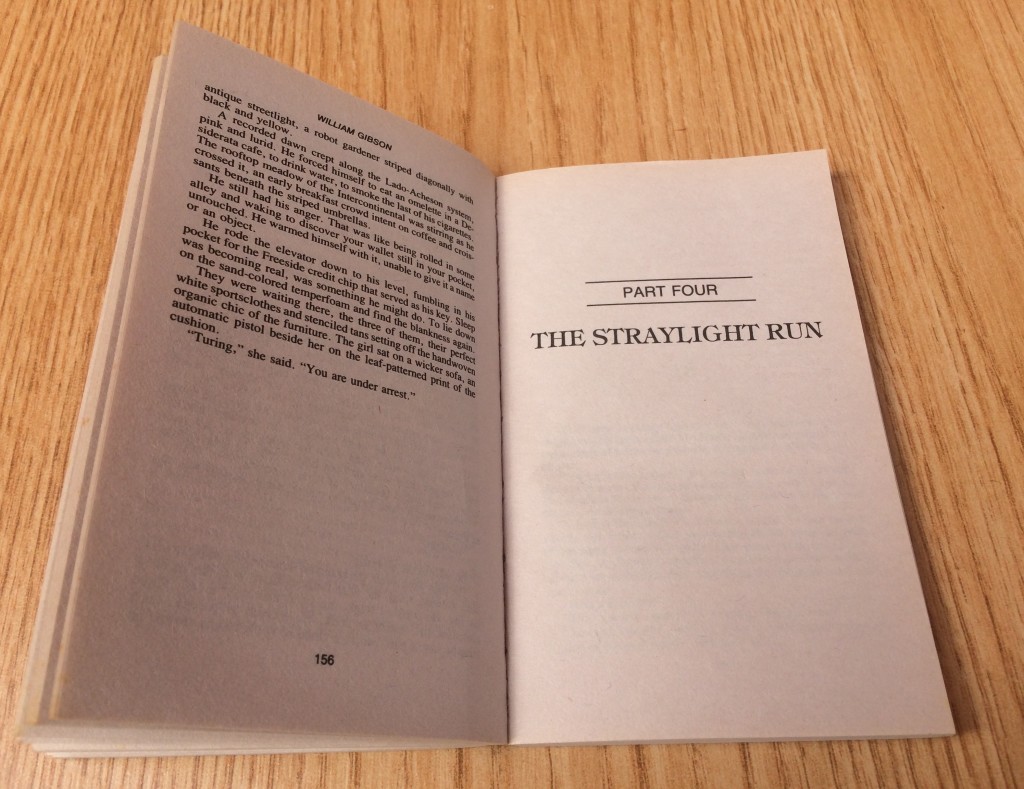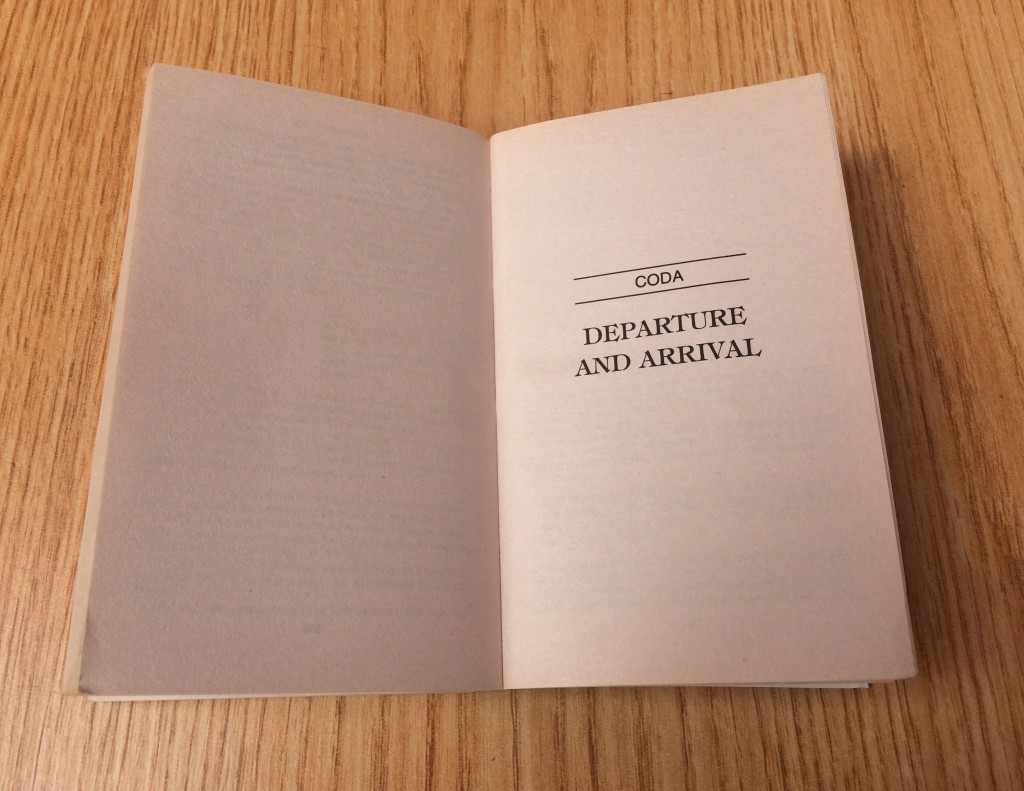 Notably, people in Neuromancer constantly use, wear, think about, and talk about technology in its various forms. For example, Case uses a deck, goggles, electrodes, and other gear to jack into cyberspace. Others insert tiny chips called "microsofts" into slots behind their ears. Microsofts form a direct neural link with the brain and can deliver anything from raw data to games to various forms of entertainment.Gibson anticipated of a fully-fledged internet under the rubric of the Matrix is very impressive. His depiction of corporate internet security able to be visualised as similar to a vaporous form of ice and its ability to cause damage to any disembodied traveller who approaches too near is both imaginative and impressively predictive of the various anti-viral and anti-hacking devices that are continually developed to protect computers and information, today. Gibson introducing the idea of microsofts in chapter four: "Booths lined a central hall. The clientele were young. They all seemed to have carbon sockets planted behind the left ear. Behind the counter a boy with a shaven head stared vacantly into space, a dozen spikes of Microsoft protruding from the socket behind his ear." In the same chapter he also describes the face of a local gangster in Chiba City: "His Angelo, face was a simple graft grown on collagen and shark-cartilage polysaccharides, smooth and hideous." Author's prediction of the internet and hacking and several other technological changes that have since become reality was impressive enough. I was a big science fiction fan when I was a teen and whenever i read Neuromancer it gets me back into it as an adult. Neuromancer was Gibson's debut novel and reading this book, I can see justification why it won the triple crown, the Nebula, Philip K Dick and Hugo awards because he is an intelligent perceptive author that few can match. The book is a brilliant piece of predictive imaginations and is undoubtedly a classic science fiction and is definitely a book worth spending time and time again reading. Neuromancer in simpler terms terms takes place in the near future in a cyberpunk setting. Those unaware, Cyberpunk is a genre that entails on future societies where technology has advanced, but crime and corruption thrives as well.Also, the relationship sections of the book left me decoded mentally about love stories.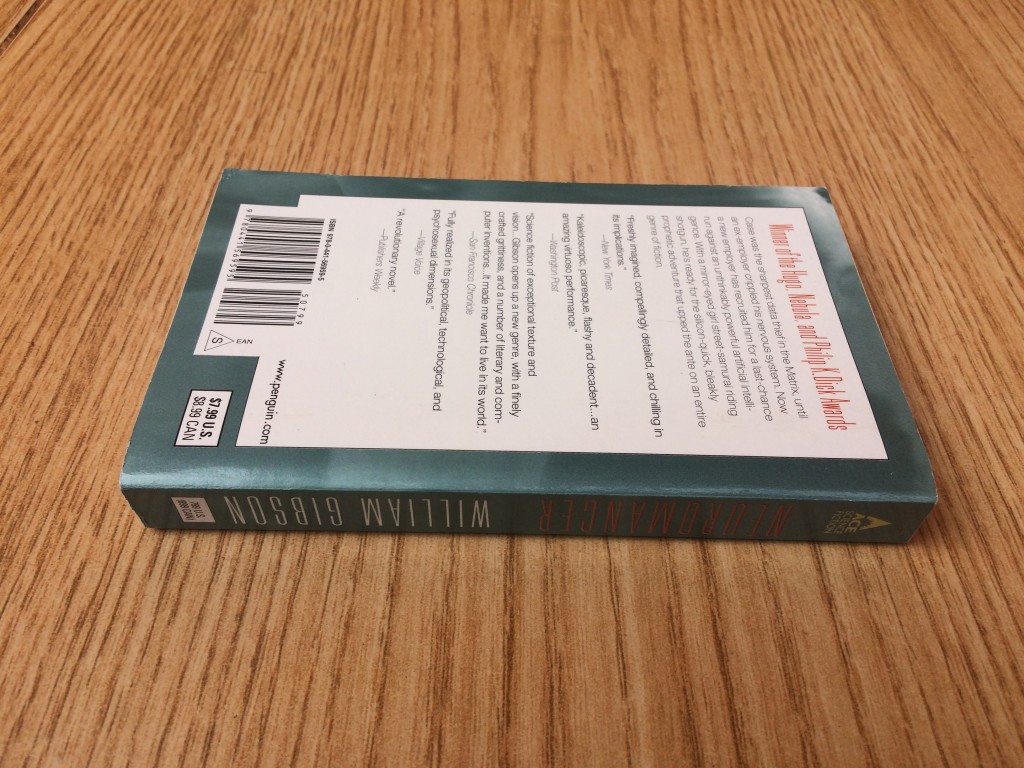 Previous
Next