Nairobi is one of Africa's most active social media cities
Posted on February 27, 2014 07:27 am
Young Kenyans tweeting from latest window's, Android, iOS and BlackBerrys devices are driving the growth of Twitter in the East African region and rest of Africa as a whole. As one of the top five social-media markets in the continent, Kenya has quickly discovered the advantages of being a Twitter literate country. Recent statistics shows that Nairobi is easily East and Central Africa's number one "Twitter city". After having a closer look at the numbers, the rapidly growing metropolitan reveals Nairobians love affair with social media. Adoption of social media platforms among them has been boosted by the accessibility of mobile internet devices, mostly smartphones, which have tripled in usage over the past three years backed by increasingly affordable data plans that has seen Kenyans in general access the most affordable data services in East and central African region. Nairobi city's youthful demographic has seen Instagram, Facebook, Twitter and Whatsapp assume a position as the leading activity platforms on the Internet. Politics, Kenya Defense Forces military intervention in Somalia, crime, sport, music and traffic congestion among others have become contributing factor in the Kenyan's obsession with status updates and retweets.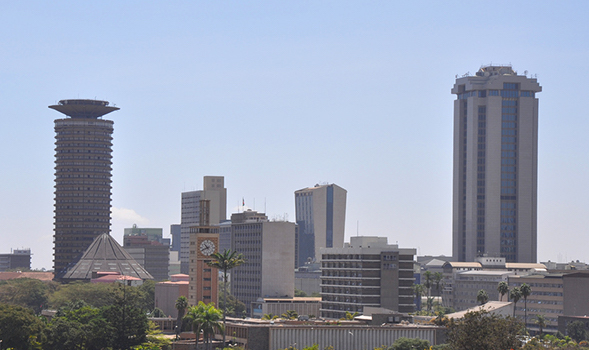 According to the data I obtained, most popular times for Nairobians to login into their virtual communities is just before and after the working hours of 8am to 5pm and almost 14 hours of high activities on weekends. Aside from the obvious social advantages that have come with the popularity of being connected online, there are many more benefits that have grown from Kenyan's addiction with social media platforms. Mainstream media editorial restrictions and news policies has long been considered by majority of urban dwellers as a way of media playing to big brother's tunes and corporatocracy as I argued few weeks ago. It's no secret that social media has taken over as the main source of information in both developing and developed world. That has made news outlets to redirect resources to their respective social media accounts but they are still limited on what they can post online compared to individual online users. In African countries like Kenya where media freedom is among the freest in Africa, social media platforms have helped liberate the citizen journalism that was barely noticeable a decade ago.
However, traditional media remains the most trusted sources of news in Africa Kenya included. Social media is the new media that cannot be manipulated by state organs, corporate mafias, private companies and users can post or share whatever they want. Interestingly, traditional media outlets like newspapers and Television channels are now heavily dependent on social media that is now referenced by the mainstream media because of it immediacy and efficiency as I had written few months back http://www.contadorharrison.com/africa-journalists-using-social-media-to-find-stories/ .Social media produces much more conversation than mainstream media in Kenya and mainstream media companies like Nation Media, Standard Media among others are now "an amplification of what is happening on social media. That's the reason why when Nairobians publish something on twitter it gets instant attention in country's main television stations.  Social media have become a very important in shaping public opinion in Kenya and the rest of Africa.
Previous
Next