My Life's Journey by Janet Museveni
Posted on July 10, 2011 05:03 pm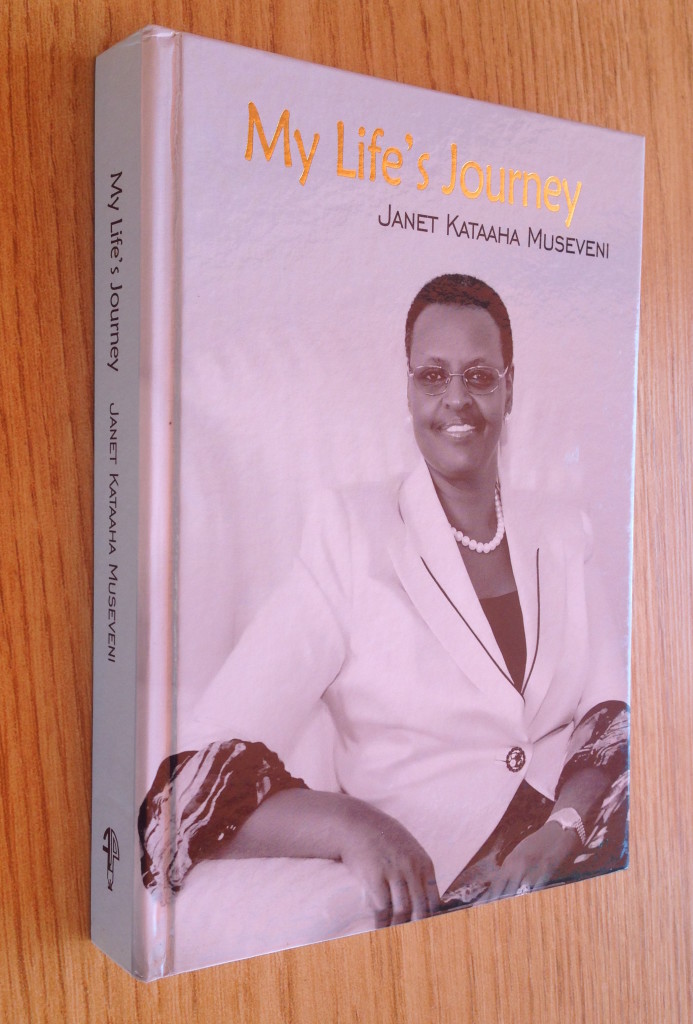 Despite being an addict of books, It's been a while since I read a book that is multi-pronged love story that kept me awake with chapters full of sorrow, happiness, expectations and achievement. This book opens the First Lady's life and offers a role model for many who may have given up in life.The story of My Life's Journey is an inspiring story of Janet as a girl, wife, mother, politician, and most important of them all Janet as the First Lady of Uganda. Janet ability to recall facts dating back decades, dates,people, and places makes her story appealing. Museveni family album which carries a number of beautiful pictures of different phases in their lives are alluring but shockingly there was no picture of the young Janet and Yoweri as bride and groom. Writing in her memoirs, My Life's Journey, Janet says: "Of all the things I thought I would do in my life, getting involved in active politics was never on my list. Janet Kataaha Museveni is the First Lady of Uganda since May 1986 and is married to Yoweri Museveni, with whom they have four children.Currently,Janet is the Minister for Karamoja Affairs after her appointment to that position on 27 May 2011. She is also the elected Member of Parliament representing Ruhaama County, Ntungamo District.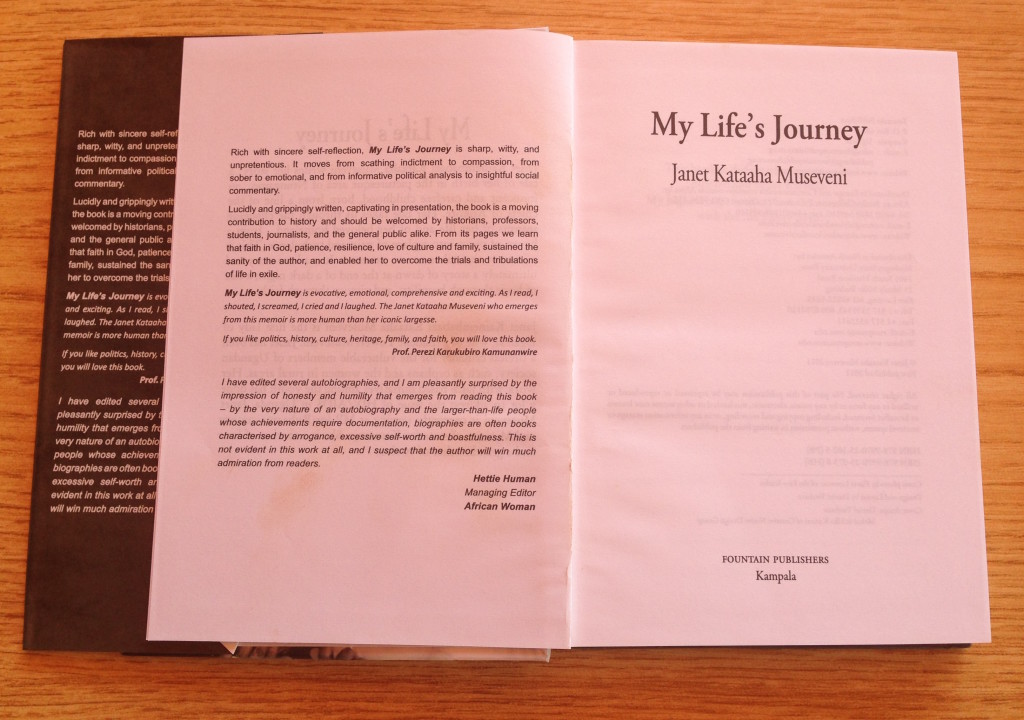 Janet says that having been married to a freedom fighter and political activist and living through the challenges of our times, she felt that one member of her family was enough of a sacrifice and contribution to our nation. Leaving a young family and a career ahead of her, the author explains how sacrifice is key to a better future for others and it takes a lot of courage to fight. The mother of four had planned to retire and move to upcountry where she would enjoy being a grandmother to her 12 grandchildren, looking after the family's ranches in Rwakitura and Kisozi, and do some gardening which Janet categorically states that she always wanted to do although time has been limited until God intervened as the book says. "I was visiting another country in the latter half of 2005. It was then that I first heard of the Lord speak to me about standing for public office," Janet writes."I can remember exactly what I was doing when I heard Him say: "You should run for Parliament next year to represent your parents' constituency."The book details a lady whose journey has been a topsy-turvy affair combined with failures and victories.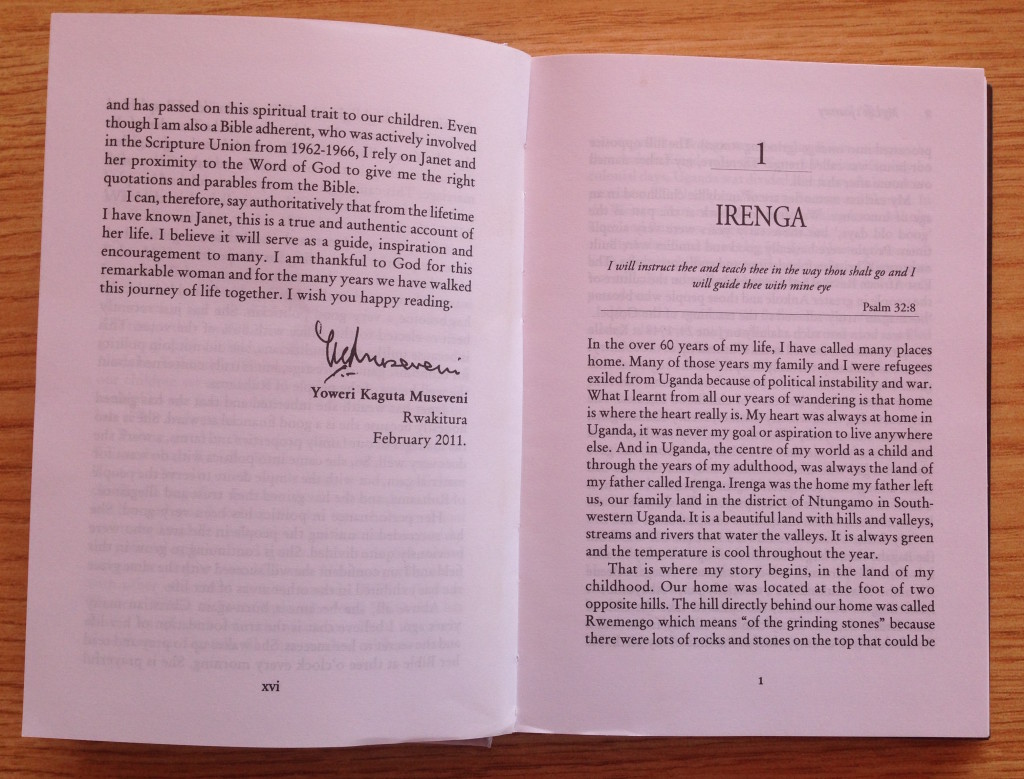 Janet's life starts as a young girl growing up in rural Irenga village in Ruhaama sub-county, Ntungamo district. Through the hands of many relatives following the death of her father, Janet grew up as a respectable girl, then a wife,mother  and currently grandmother and who knows she may soon be a great grandmother. Janet also reveals about her family with love and openness by taking the reader through the difficulties of bearing and raising children while in exile in Kenya and Europe with barely any means to provide for them.At the beginning of the book, Janet childhood story dominates with how her mother brought her up a single parent although with the help of many relatives, her generation of relatives, her clan and position in society.Janet life in exile was more like hell to say the least.Her life was one without meals while she was pregnant and was also faced with growing insecurity in face of political turmoil back in Uganda.Chapter seven of the book below deals with her exile life and tribulations she went through.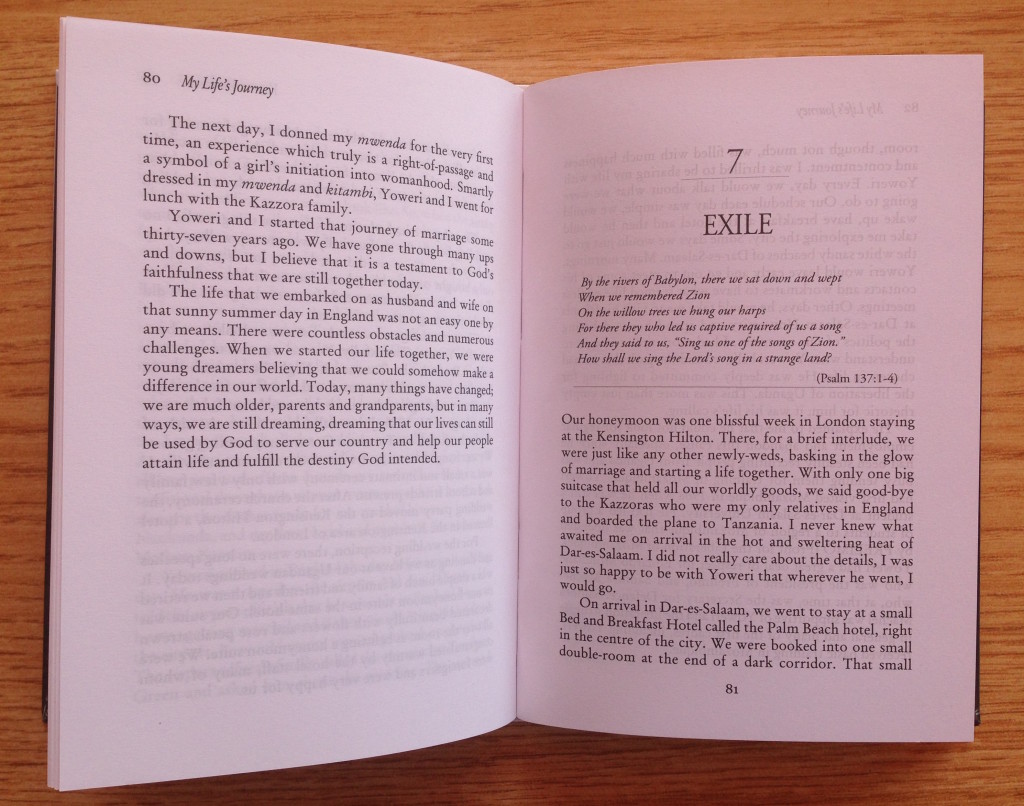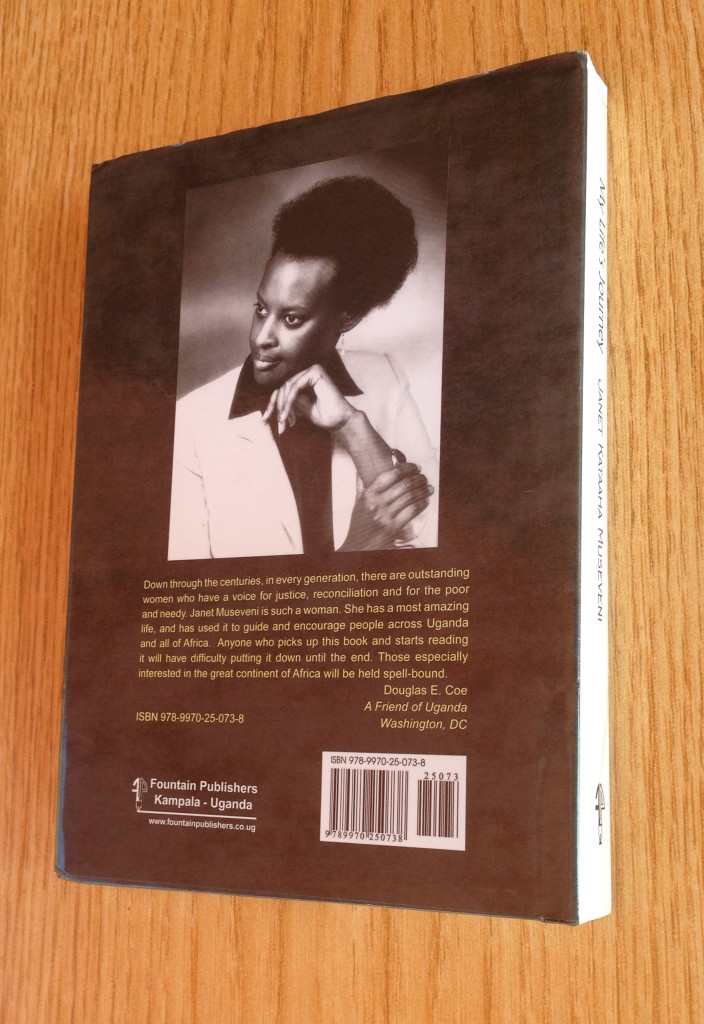 Janet also struggled to protect her children from threat to their lives and safety. Muhoozi Kainerugaba, now a military officer and the head of Special Forces command, a Uganda People's Defense Forces department that handles VIP security including his His Excellency President Yoweri Museveni, his father. Muhoozi is their first child who was born in exile in Republic of Tanzania same as Patience and Natasha in 1970s. Diana their last born during the UNLA days in 1980, the aftermath of the Ugandan elections plunged them into another exile that began in Kenya and ended up in Sweden. In a nutshell, Janet journey of ups and down never ended with her coming back home as a First Lady. She writes how her children had to switch from Swedish and adapt to English in Ugandan schools and were faced with anxiety and adjustment to new environments of a third world country from a first world country.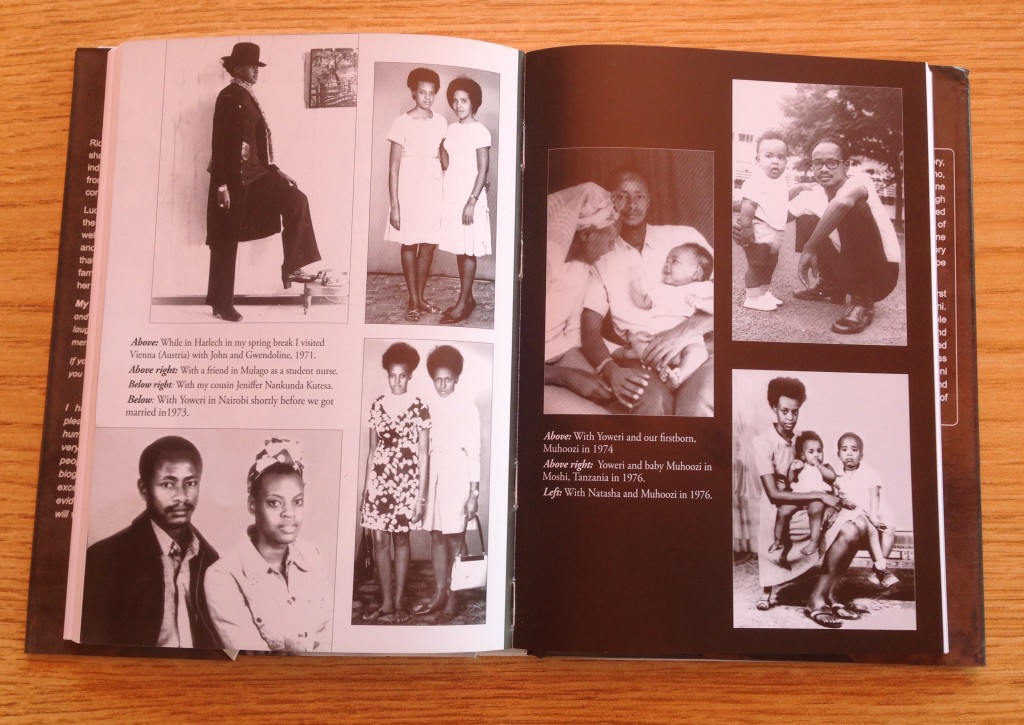 Luckily, the children adjusted with ease and performed well at school.My Life's journey is a clear revelation of Museveni's war adventures and the determination with which her husband wanted to end dictatorial regime in the Republic Uganda well known globally as pearl of Africa.Janet rise from a  small village called Irenga through life in exile in Tanzania,then Kenya and later Sweden was worth the pain and agony in my own opinion.Common folks who are facing challenges in their lives will definitely find this book an inspiration and worth reading.I can best describe  My Life's Journey as the story of an African Girl, who overcame family problems to rise and become Uganda's First Lady.
Long Live Mama (swahili word for mother) as she is popularly known in Uganda.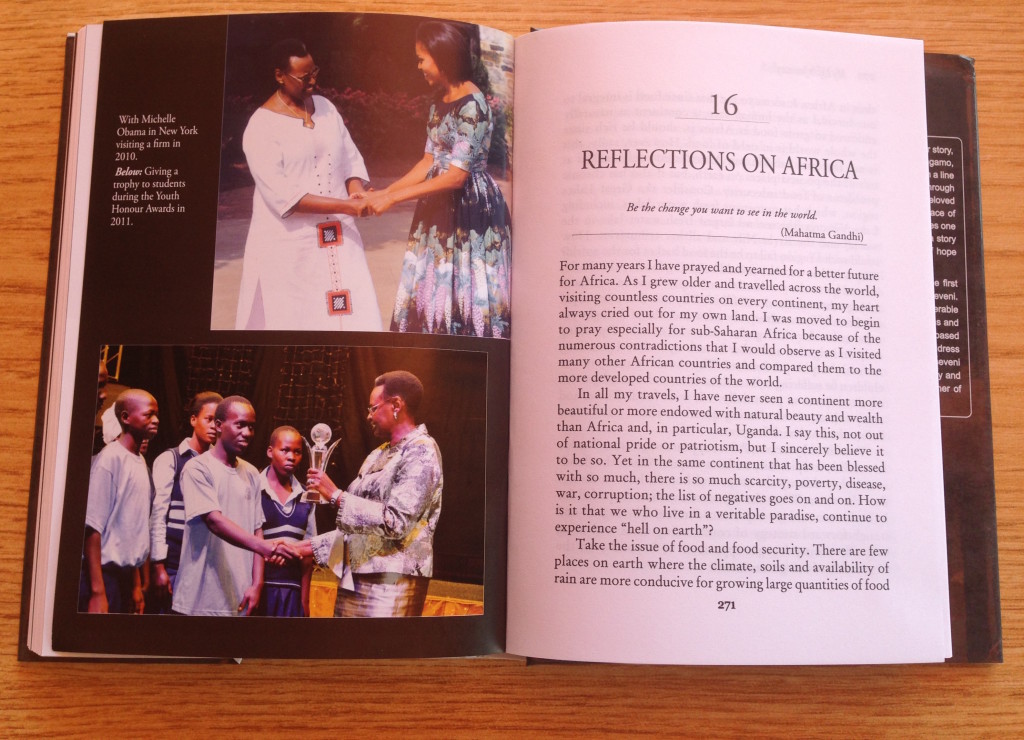 Below are some of the most iconic photos off Museveni's family album in the book My Life's Journey by Her Excellency Janet Kataaha Museveni, the first lady of the Republic of Uganda.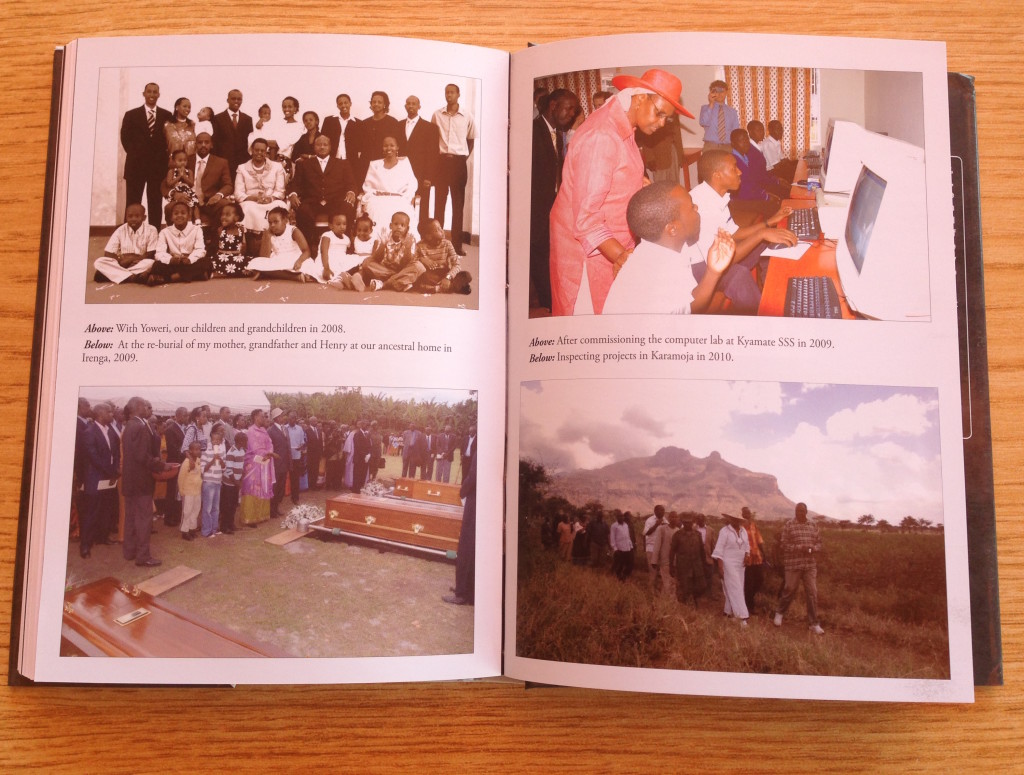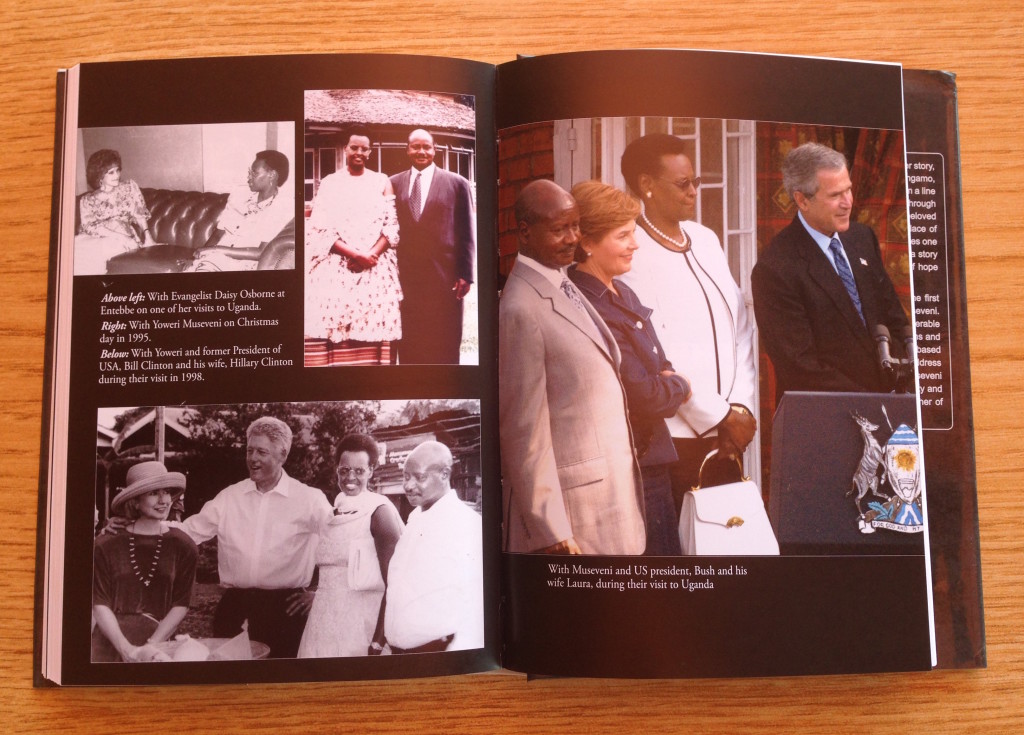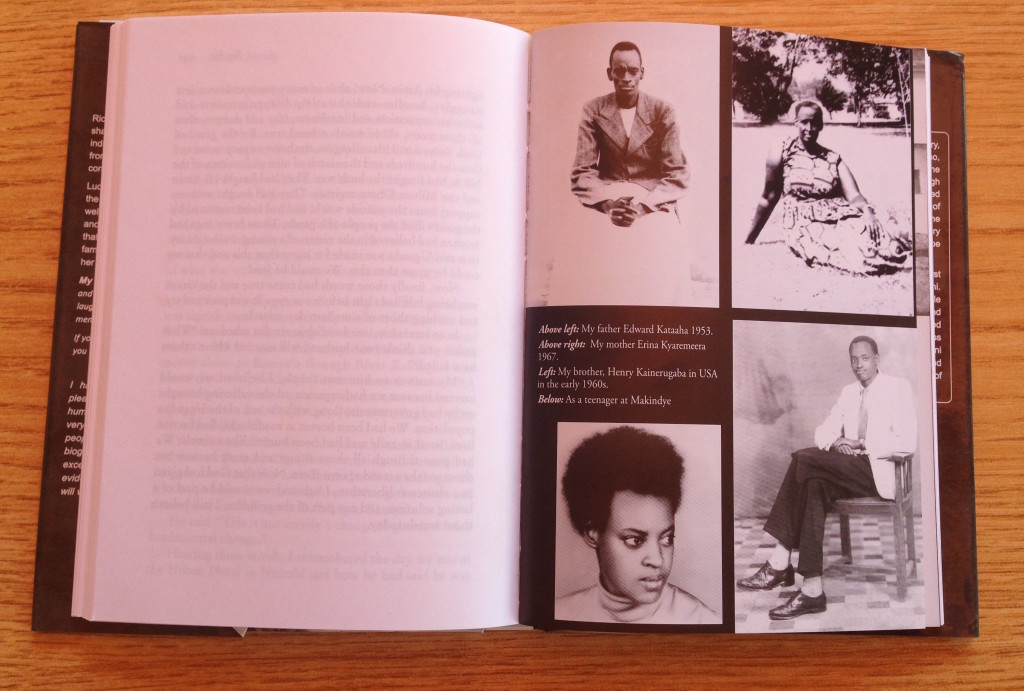 Previous
Next