My Camera, My Life by Sir Mohinder Dhillon
Posted on January 21, 2017 12:02 am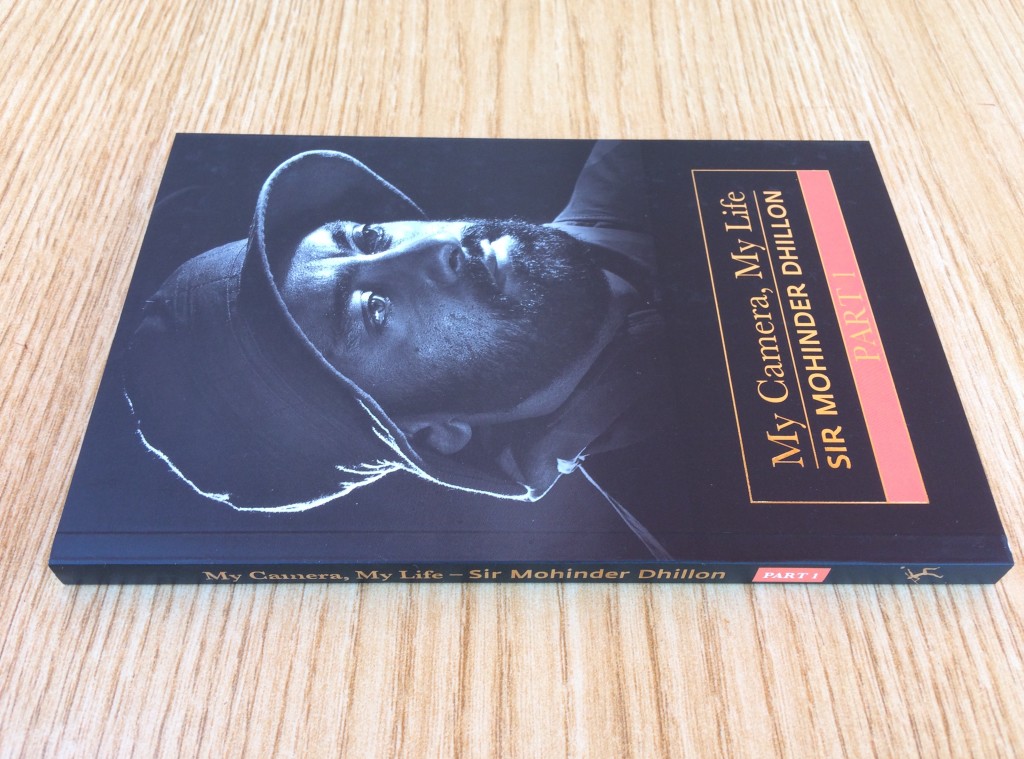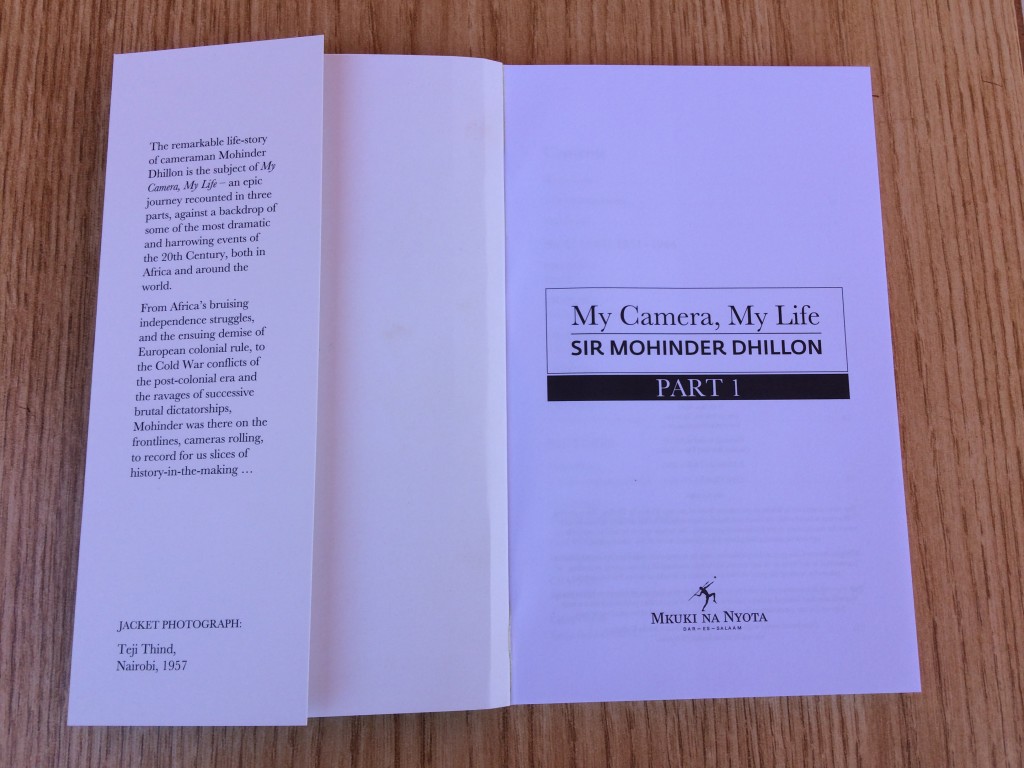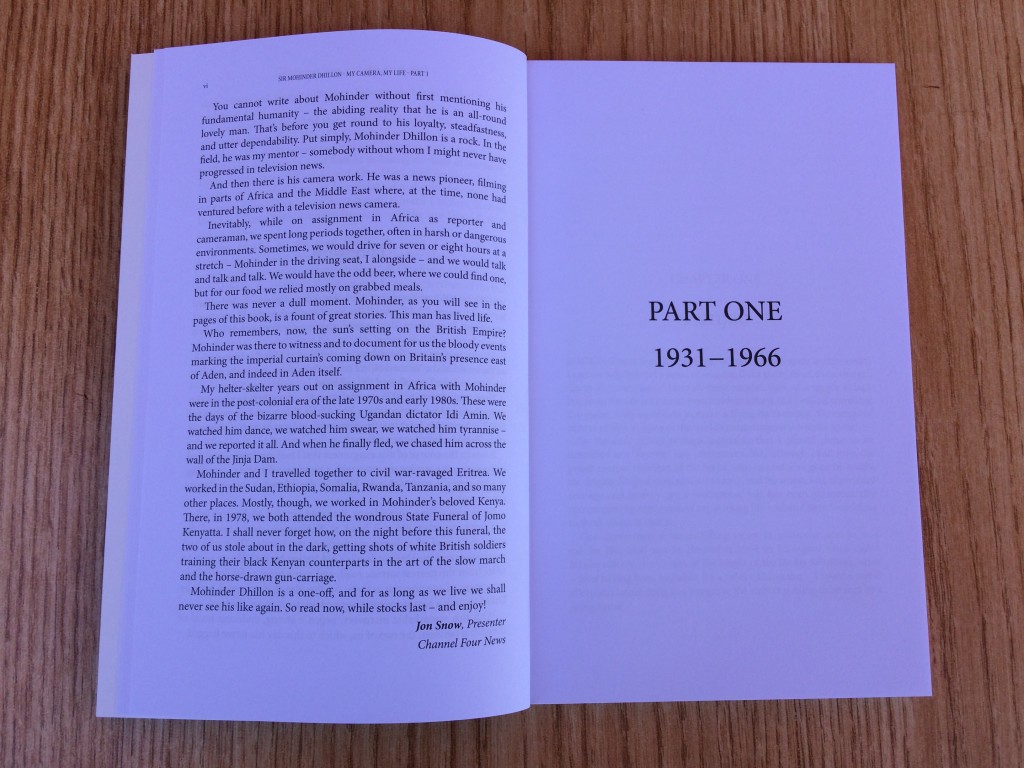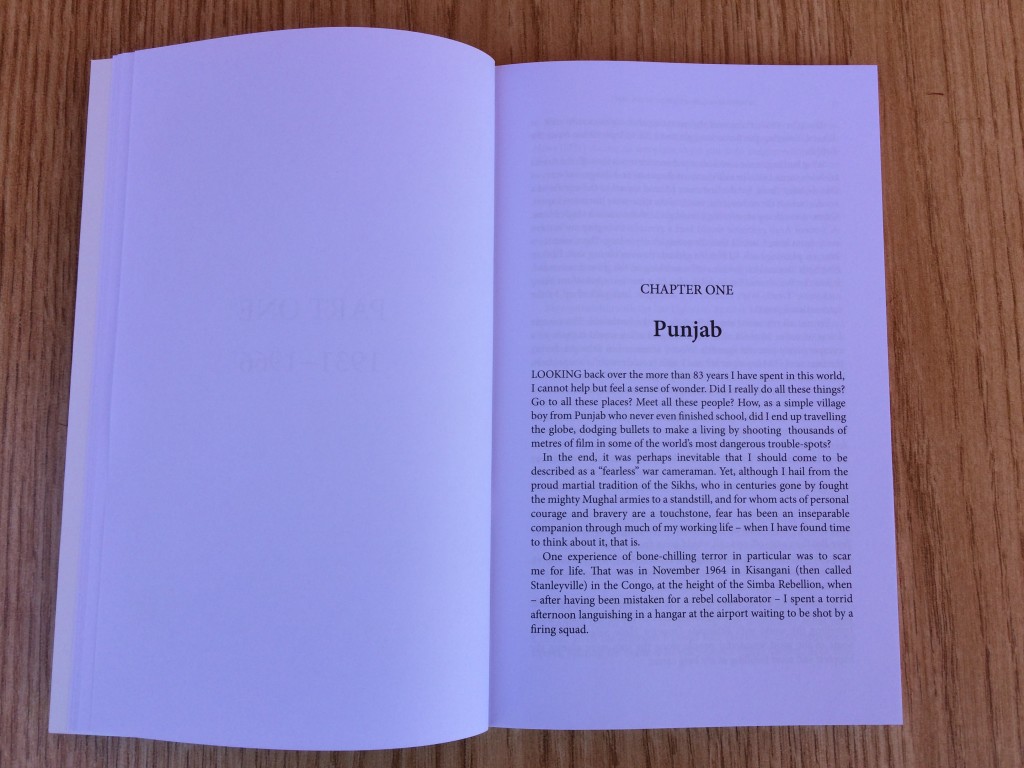 Mohinder Singh Dhillon's autobiography entitled My Camera, My Life is three volume and reminds the reader why photography remains wildly popular artistic medium in Africa.Born in Punjab, India in 1931, he is a multi award winning photojournalist who first went to Kenya aged 16 to join his father, the then an employee on the Kenya – Ugandan railway. Mohinder writes that he acquired basic education without any meaningful qualifications to secure him a job in Kenya back in the mid 20th century. After months of agony in Kenya, Mohinder reached a conclusion there was little hope for him in the East African country. However, his setbacks paid off handsomely as his father purchased him a vintage camera to keep himself busy which was one of his hobbies. His priority was to know how to use his vintage camera and according to him, his photography work was perfect. That kind of perfection is what opened doors for his photography career.Opening the first page, the reader is taken straight to forward for the book written by Britain's Channel Four News journalist and a partner with Mohinder on many global media projects, Jon Snow. Snow notes in his forward that "When in 1967, at the age of 18, I was sent to Uganda on Voluntary Service Overseas, I had never been out of England; nor had I ever been on a plane. East Africa, then, was to give me my first taste of life in a foreign land. "My destination was the old cotton shipping rail head at Namasagali, on the banks of the Victoria Nile. I taught there, for a year, in the mission school which had supplanted the rail head."By an astonishing coincidence, it turned out that Mohinder's father had once run that old rail head at Namasagali, surely one of the most obscure of all colonial era facilities in Uganda. The tracks and warehouses and the Dhillon family's old Station Master's House were 15 miles from the nearest tarmac road, and many times as far again from any centre of commercial activity. So the idea that we could both be linked to such a remote outpost seemed uncanny, to say the least."With this remarkable discovery began a strong, enduring bond of friendship between the two of us, which to this day has never flagged." Snow also adds that "we both attended the wondrous State Funeral of Jomo Kenyatta. I shall never forget how, on the night before this funeral, the two of us stole about in the dark, getting shots of white British soldiers training their black Kenyan counterparts in the art of the slow march and the horse drawn gun-carriage."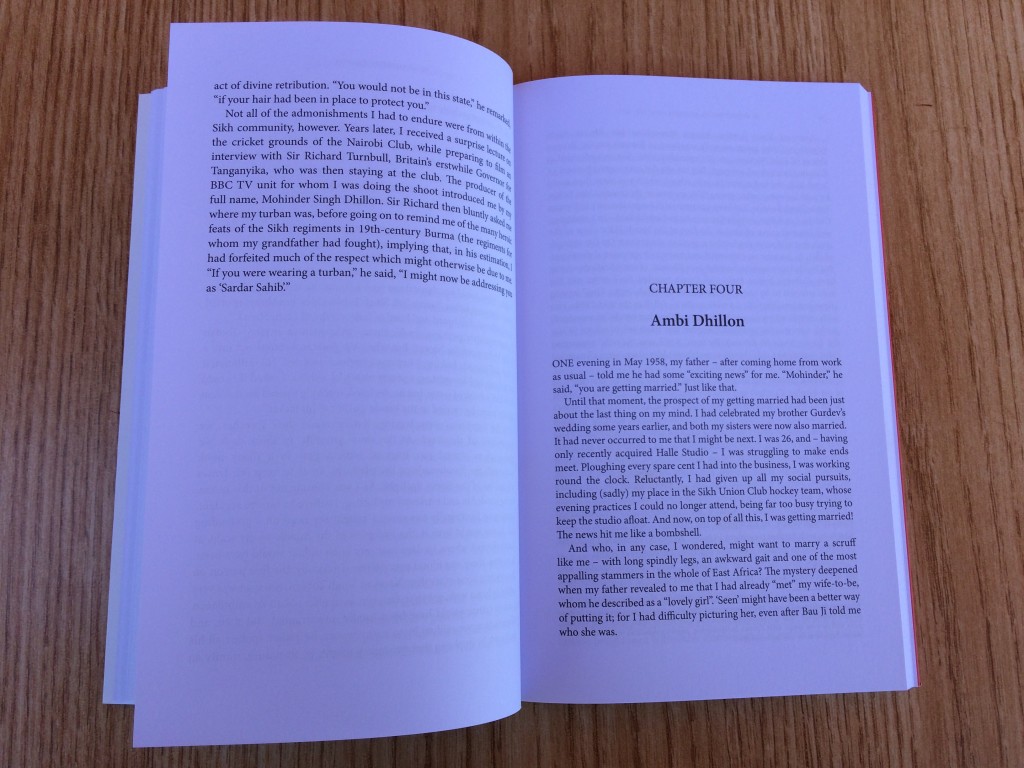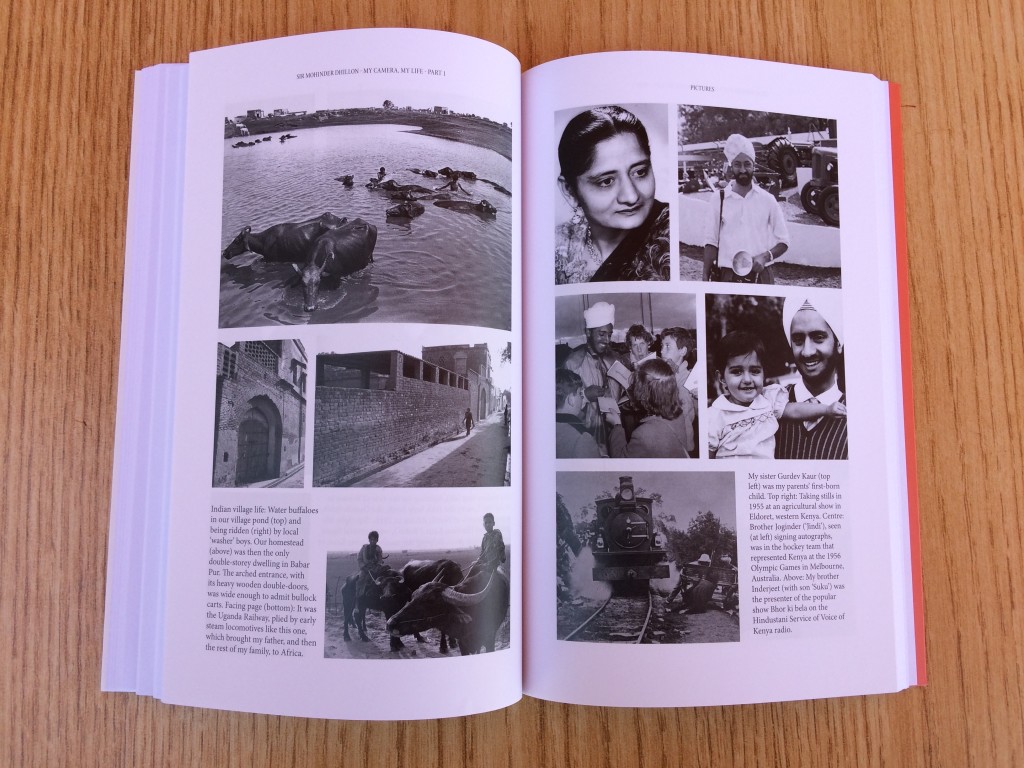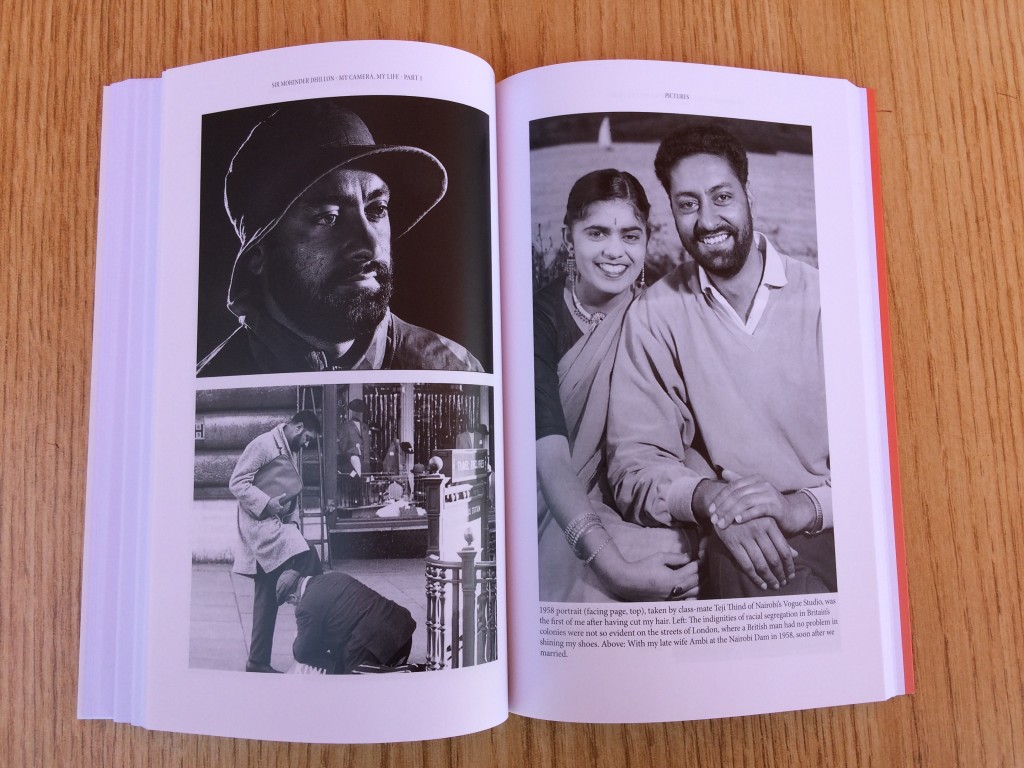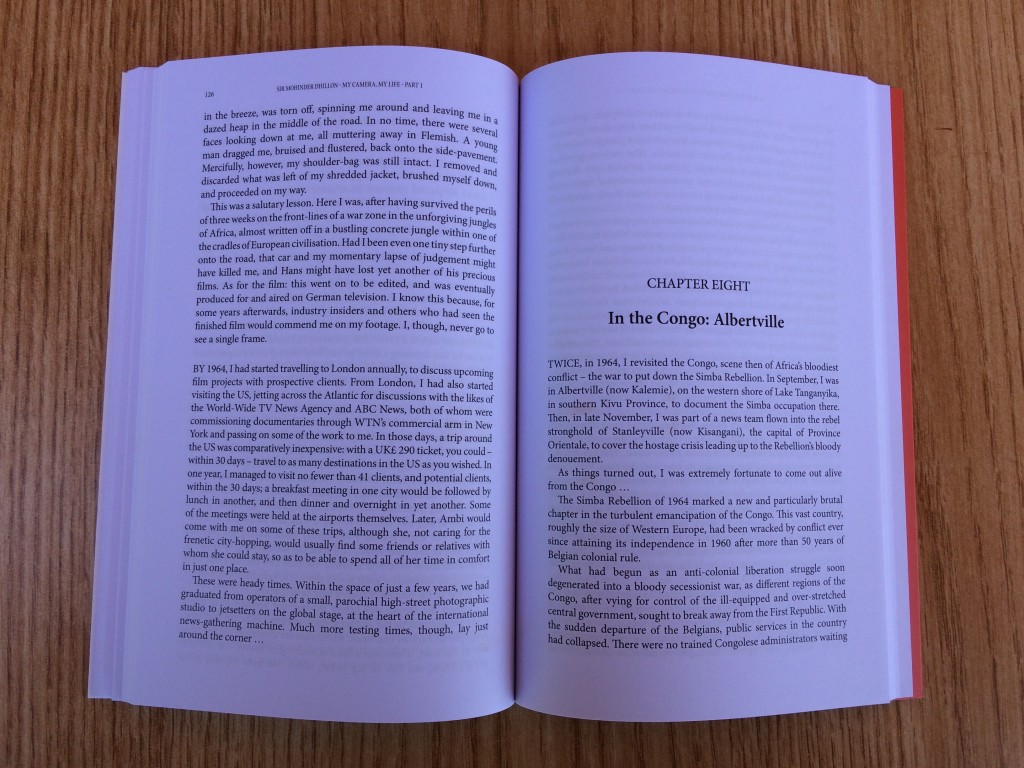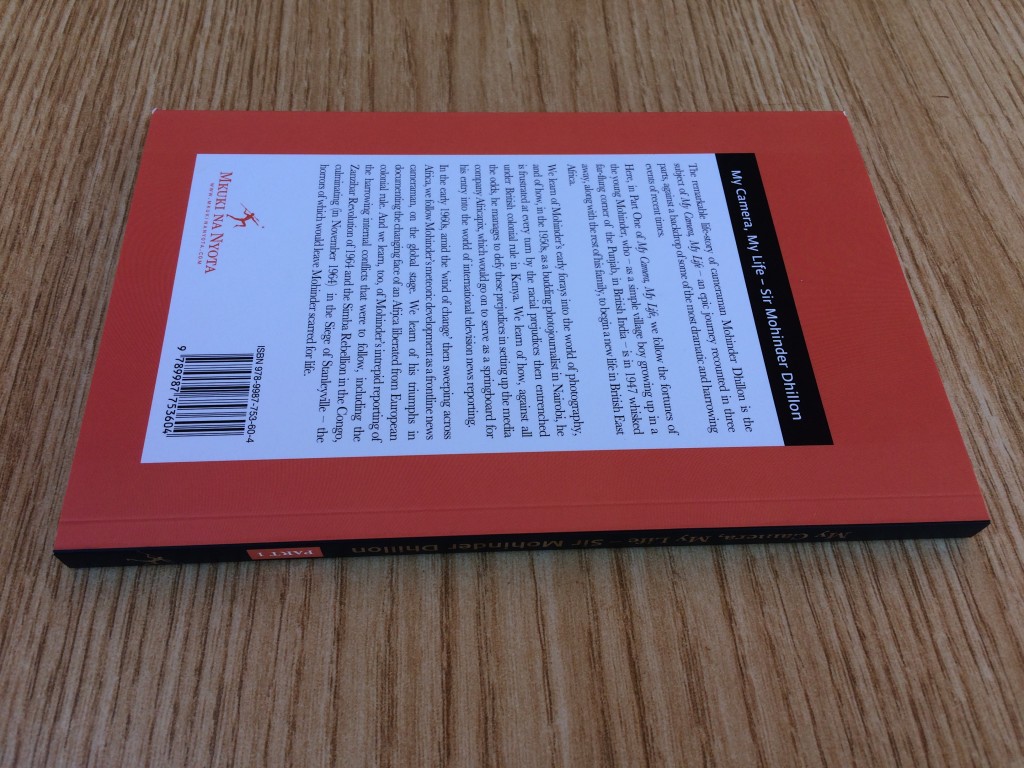 As a duo, they cruised around the world and rubbed shoulders with big names including but not limited to Kenya's first President Jomo Kenyatta, Ethiopia's Emperor Haile Selassie and Ugandan dictator Idi Amin Dada.In the three books, there is no lack of subjects, from the wonderful natural landscape to political events to the multicultural population in Kenya and wider East and Central African region and other parts of the world. Mohinder on his part writes that "Looking back over the more than 83 years I have spent in this world, I cannot help but feel a sense of wonder. How as a simple village boy from Punjab, who never even finished school, did I end up travelling the globe, dodging bullets to make a living by shooting thousands of metres of film in some of the world's most dangerous trouble spots?"Mohinder is undoubtedly one of the greatest contemporary photographers in wider East Africa who used the camera to portray everyday life and its transformations, as well as the changing natural, economic, political and social landscapes. From more traditional uses of the medium to testing its boundaries and limitations and crossing genres, these Mohinder is among the best photographers to have worked in his heydays. As demonstrated in his books, commercial photography takes many forms, from formal political portfolios to family snaps etc. There's no argument that anyone who is paid for their photographic images is a commercial photographer, regardless of qualifications and experience. Mohinder is a prime example why it is an attractive industry to enter, but one which it is difficult to excel in.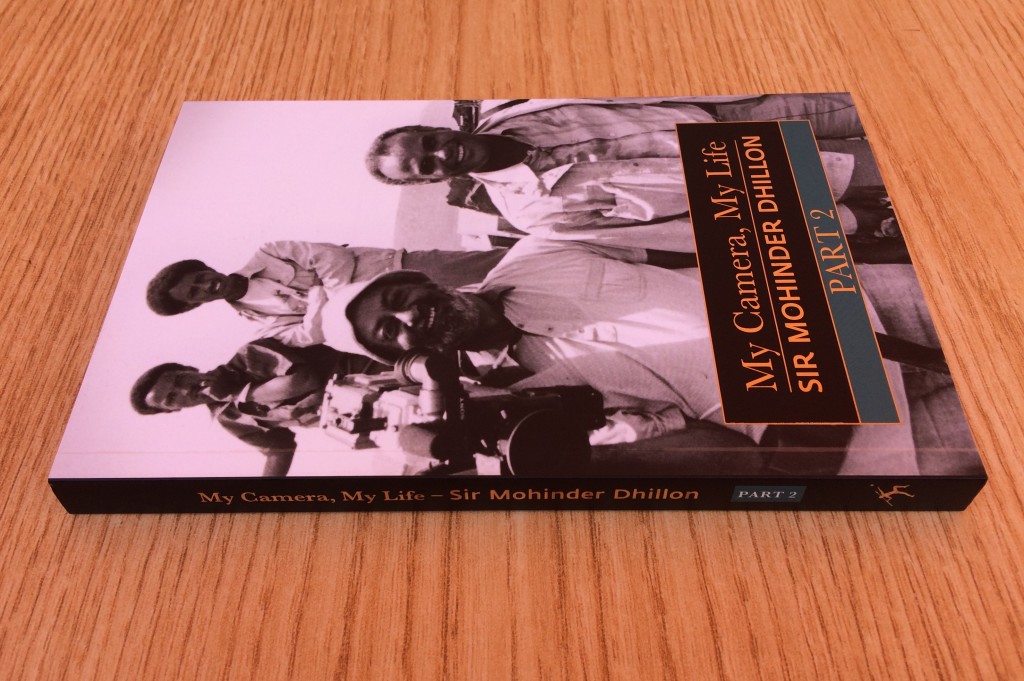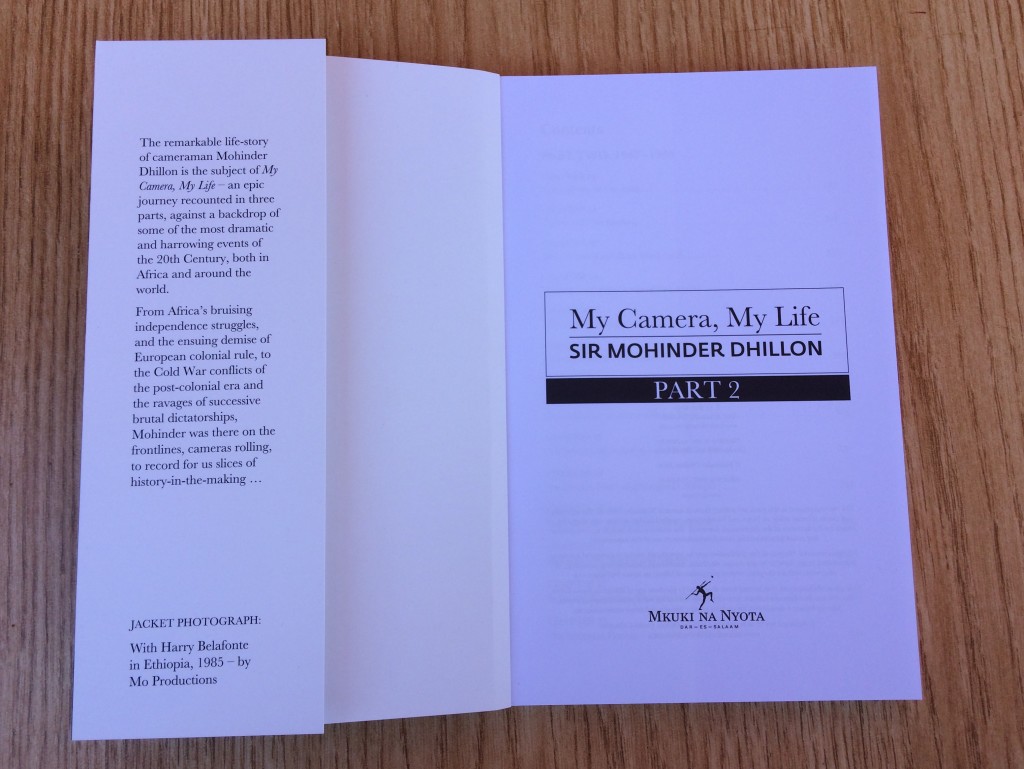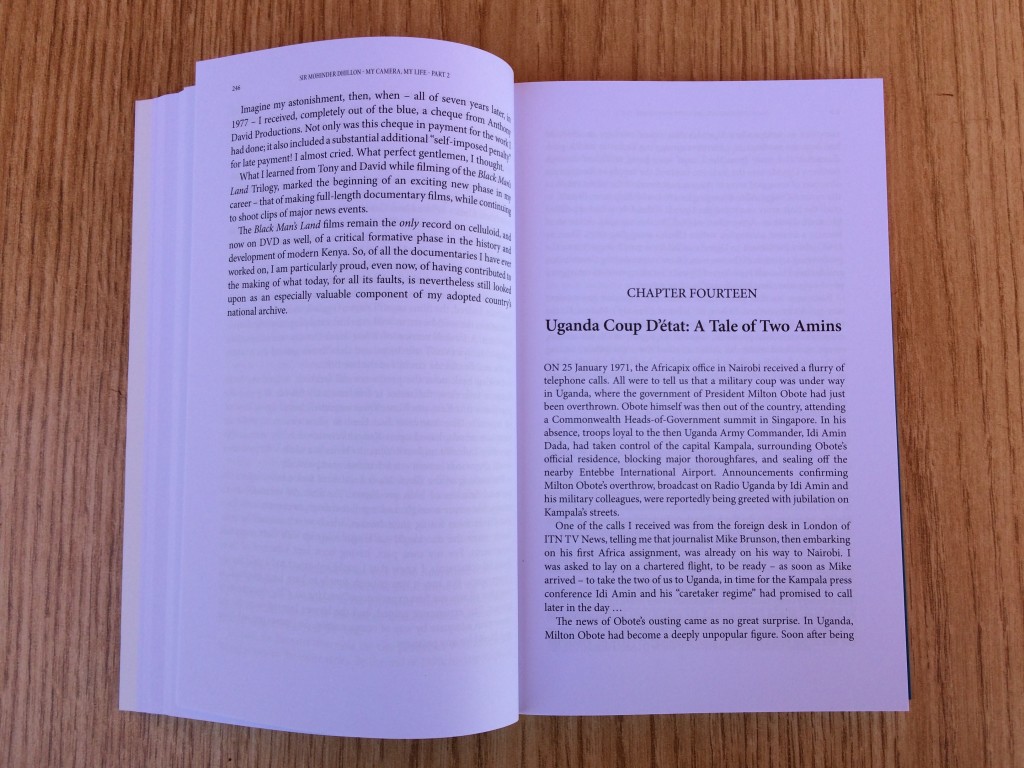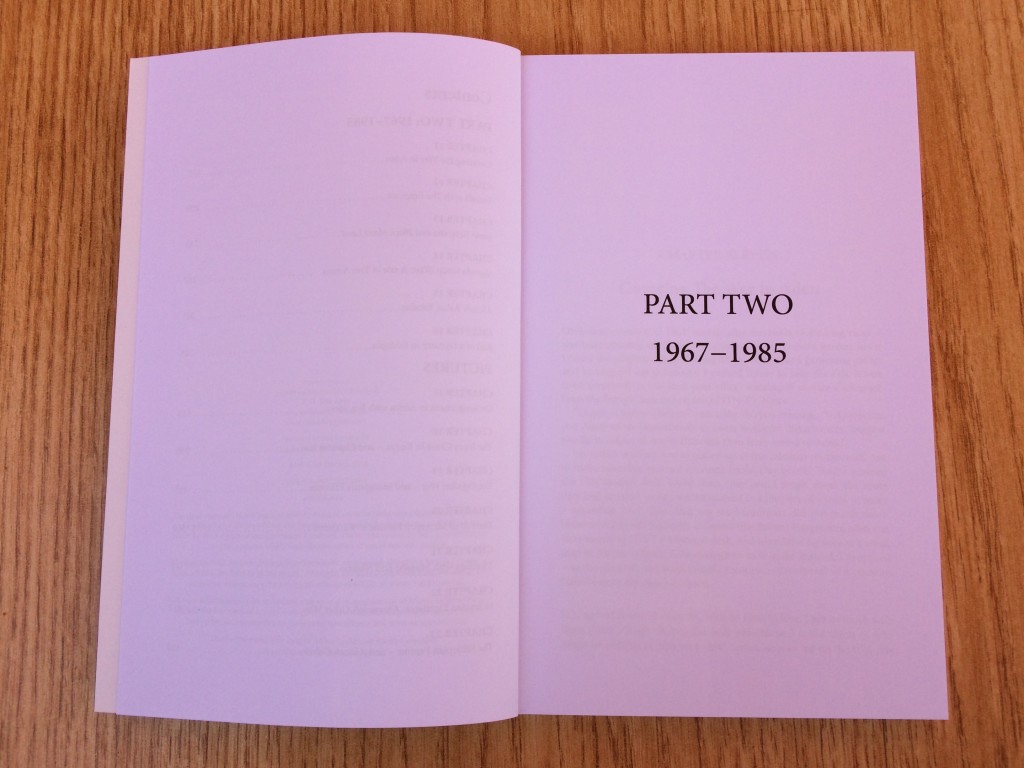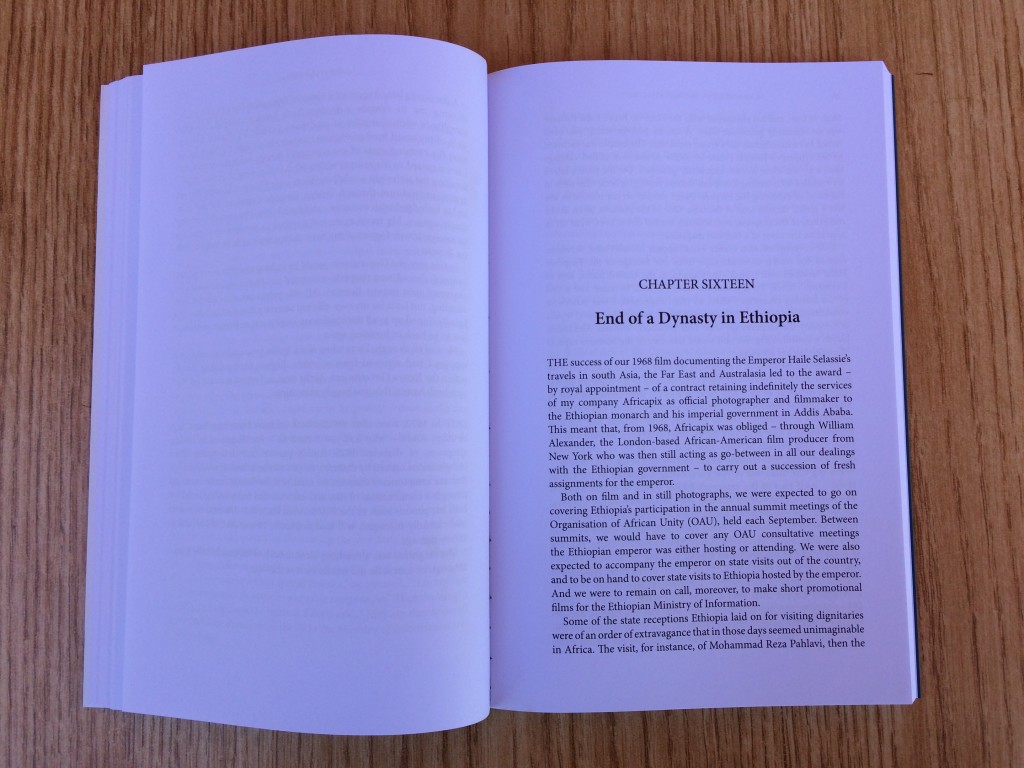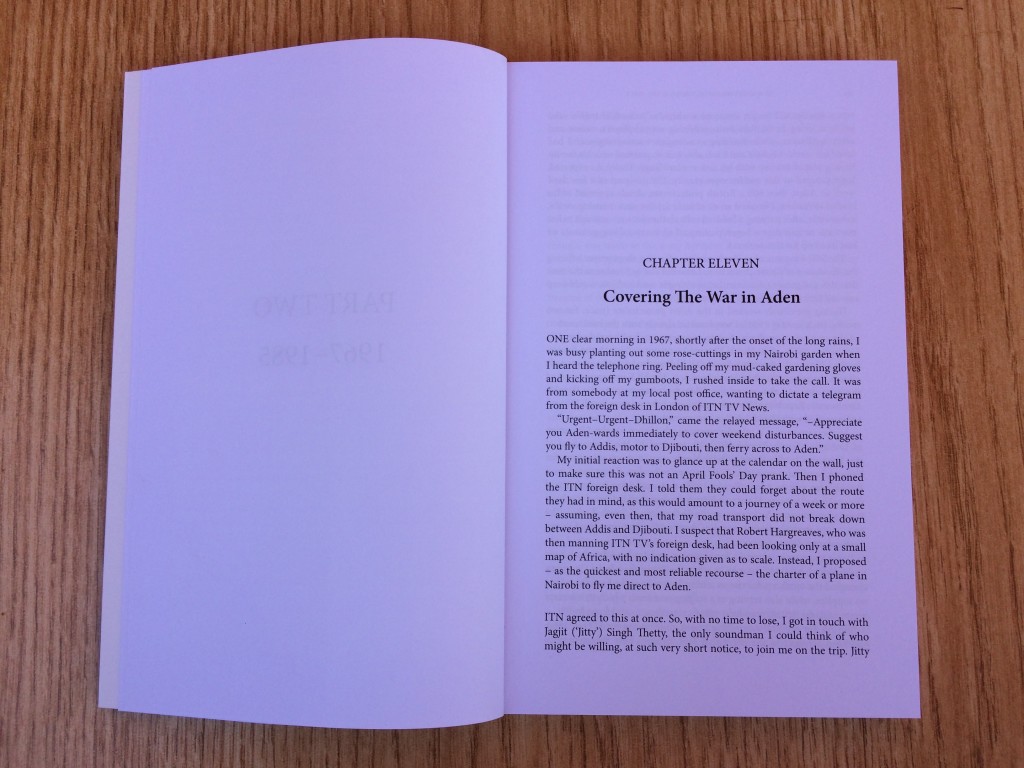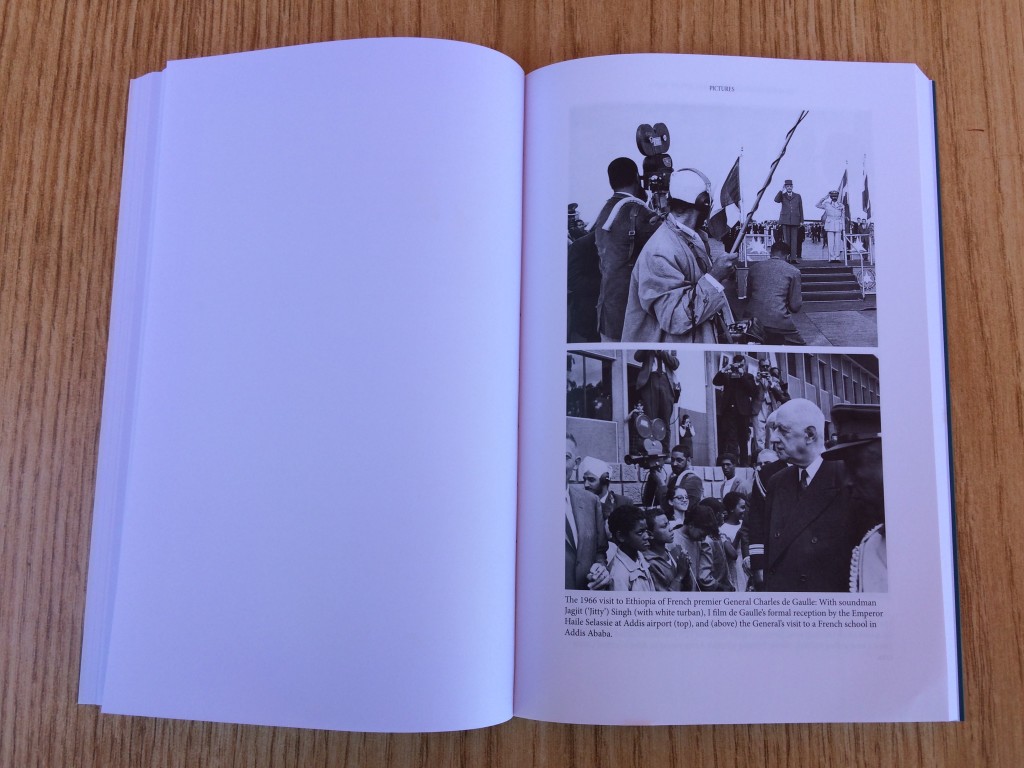 For Mohinder, he excelled and his legendary work in unquestionable.The low barriers to entry make new photographic businesses a common occurrence, but as Mohinder work shows, their success will depend not only on the proprietors eye for a good shot, but also their skills as an entrepreneur as he is the founder and chief executive of Africapix Media Ltd which was founded in 1960. In chapter five of Part I, he dedicates it to his enterprise under the title; "Africapix: The Early Years", to which he notably writes that, "At a time of momentous political change, as countries all over Africa were gearing up for national independence after decades of colonial rule, there was suddenly an insatiable demand, in Europe and around the world, for images from Africa. Leading international news agencies, like United Press International, for whom I was already supplying wired photographs, were vying for pictures of transformative events unfolding across the continent. Television, then still in its infancy as a news medium, was expanding fast too, creating a new global market for film footage." McMillan's 'wind of change' was indeed sweeping across the continent. And Africapix was being swept along in the slipstream." His career of more than 50 years focused on diverse work ranging from magazines, TV production, documentaries and newspaper.A professional photographer must be able to do much more than produce high quality images. In fact the most successful photography businesses are not always run by the best photographers but Mohinder has perfectly proved that it can be possible.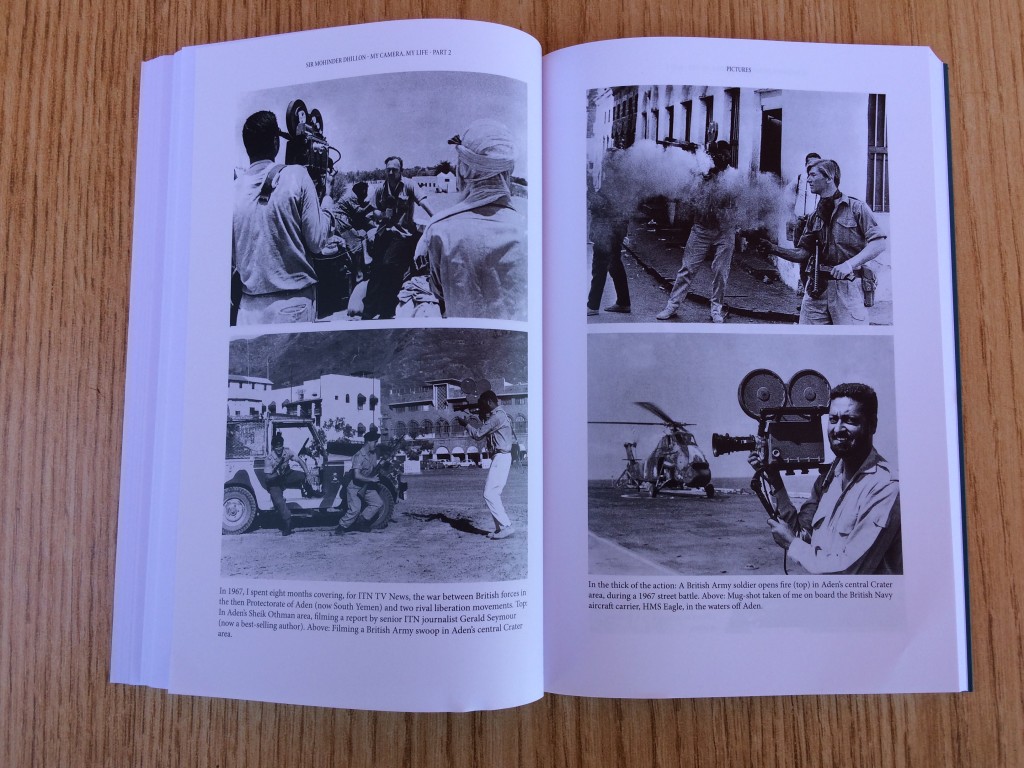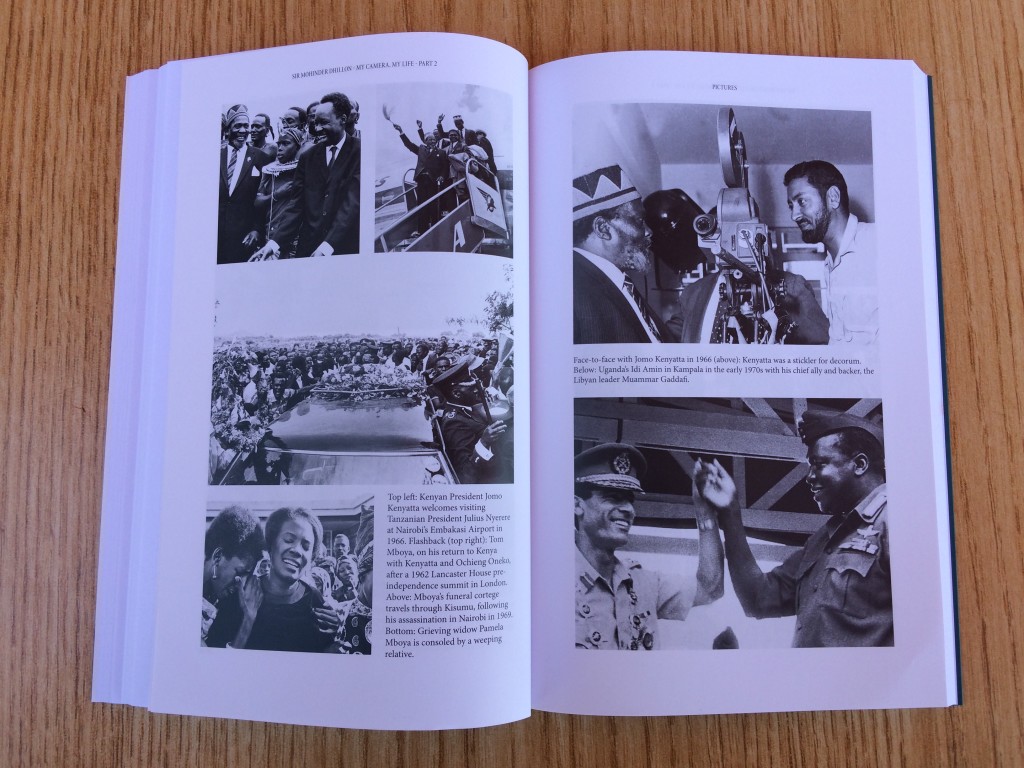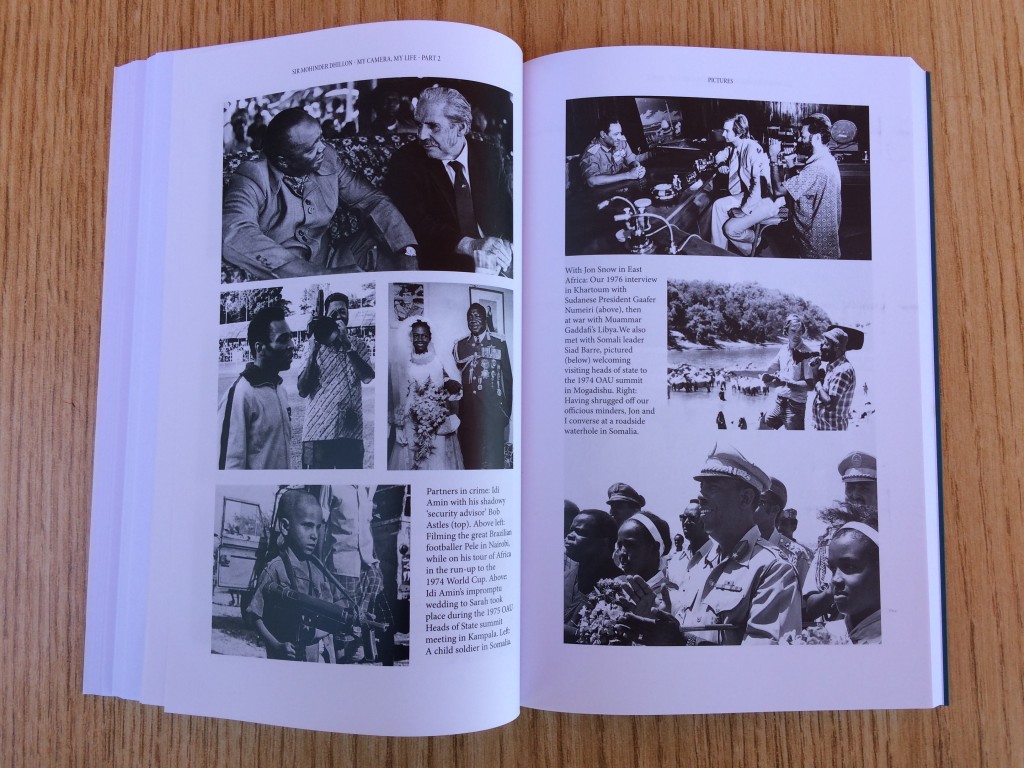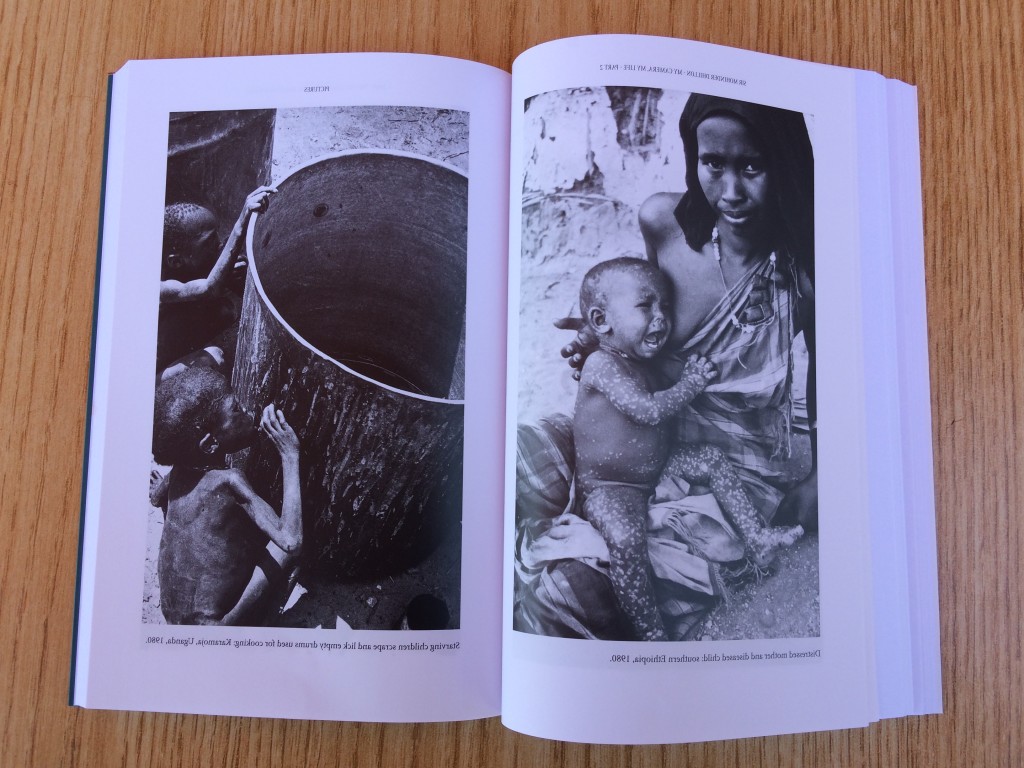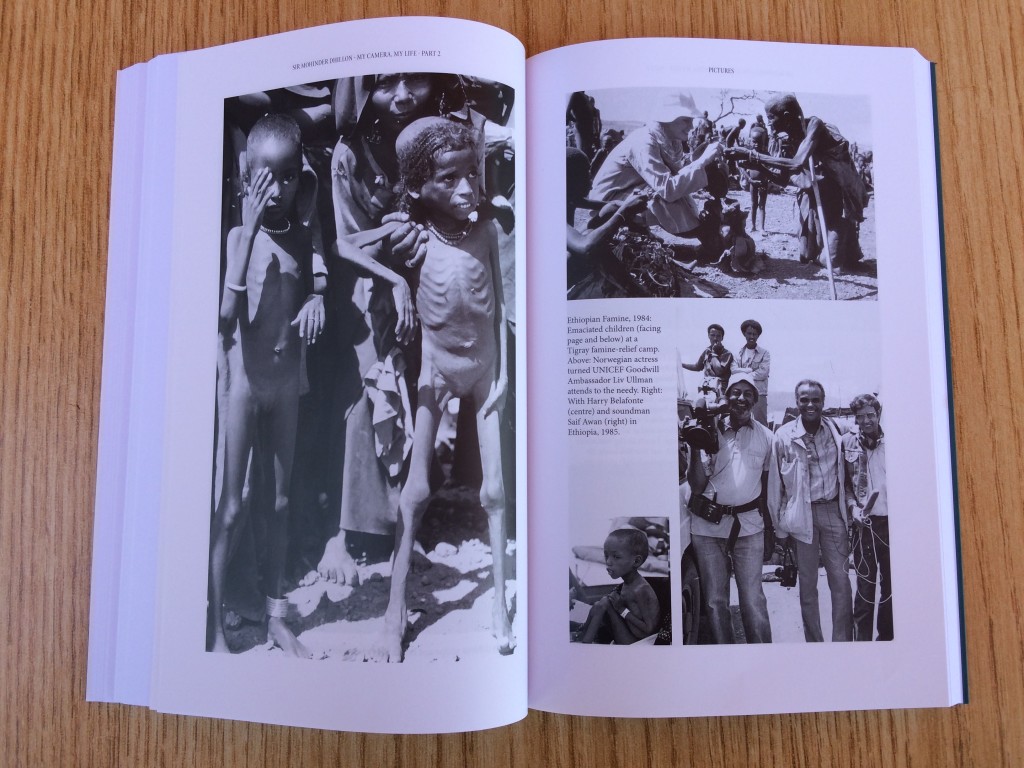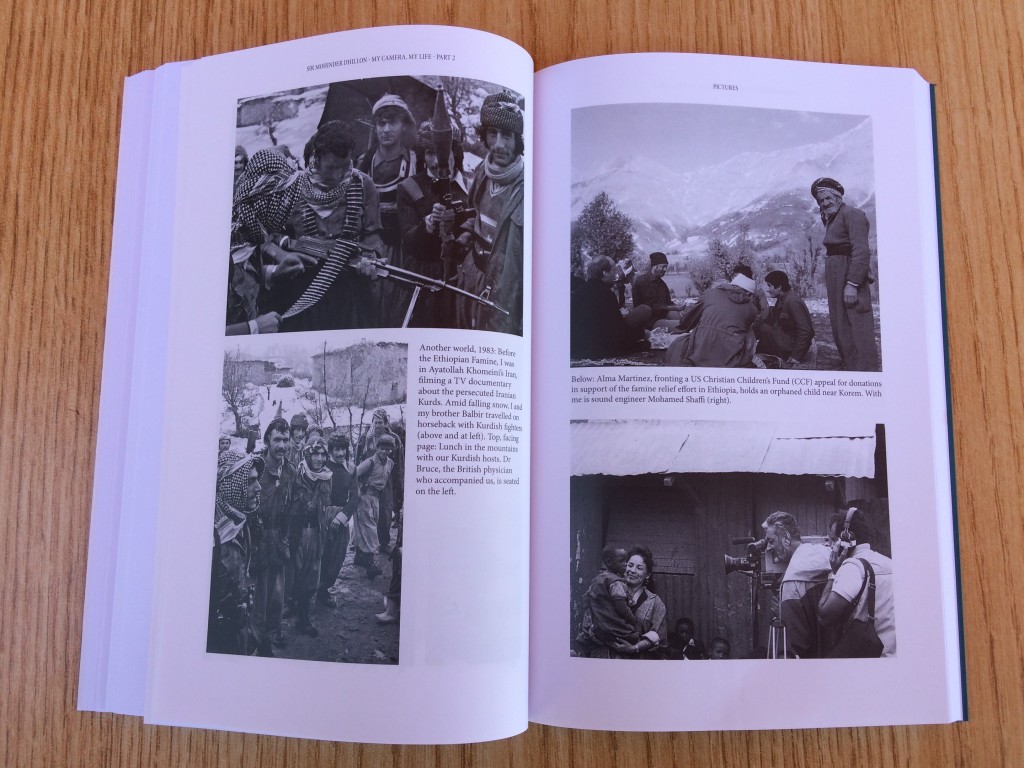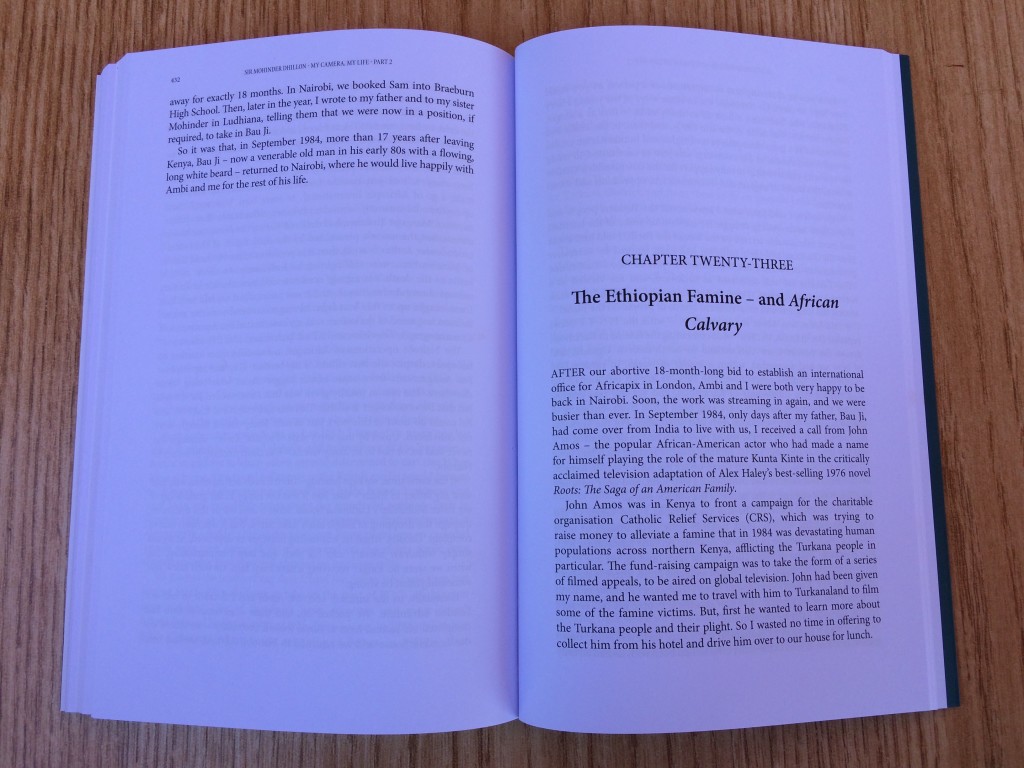 Mohinder writes in his book that, "My relationship with the late Ugandan dictator Idi Amin was perhaps the most bizarre association of all. I tell people I felt safe near Amin and they do not believe me." His exemplary work shows that anyone can build a client base more quickly if they can identify a niche market which is currently not served by the competition. Reading the three books, its clear that thoroughly researching the demographics of target location and the local competition is key staging out in photography industry. Although new photographers often focus on weddings, family portraits and baby photography sessions, Mohinder's journey is told through the lens from escaping death in Congo to myriads of dangerous challenges he encountered throughout his career. I can confidently say that if he were a 21st century photographer, he wouldn't bother with weddings, corporate functions etc. He would simply be beyond such because they are areas which are fiercely competitive and served not by established professionals like Mohinder but mainly talented amateurs. Mohinder covered events like coups d'etat in Africa, events of post independent Kenya, humanitarian events like 1984 famine in Ethiopia, cold war and agitation for multi party in parts of Africa. As someone who has always wanted to get unadulterated of what transpired with Emperor Selassie's downfall, chapter sixteen of the book is dedicated to him under the title "End of a Dynasty in Ethiopia", writing that: "Late in 1973, I returned to Addis Ababa following the death of Abebe Bikila. By this time, the barrage of protest directed at Haile Selassie had become unstoppable. Day after day, mobs of angry, chanting protestors had taken to pressing up against the outer gates of the Jubilee Palace, holding aloft placards proclaiming 'Death to the Emperor', 'Down with the tyrant,' 'The Emperor is a thief', or 'The Emperor must be hanged.' Clearly visible from the balconies of the palace, these demonstrations must have left Haile Selassie feeling utterly bereft, as one who was being forced into having to die many deaths."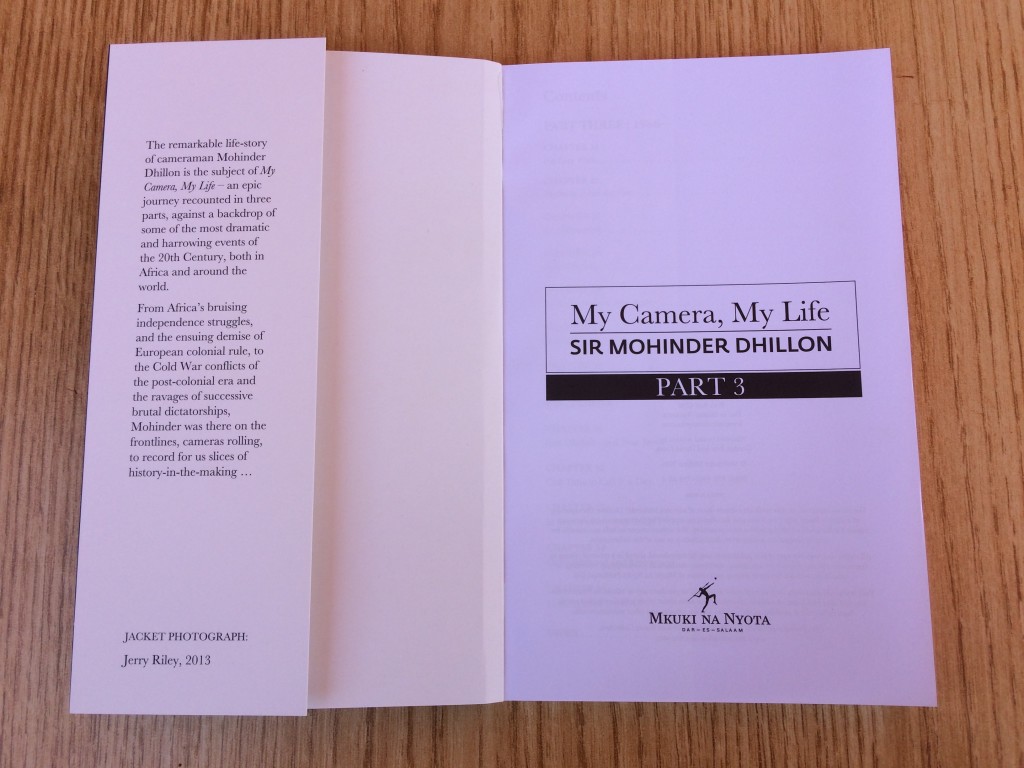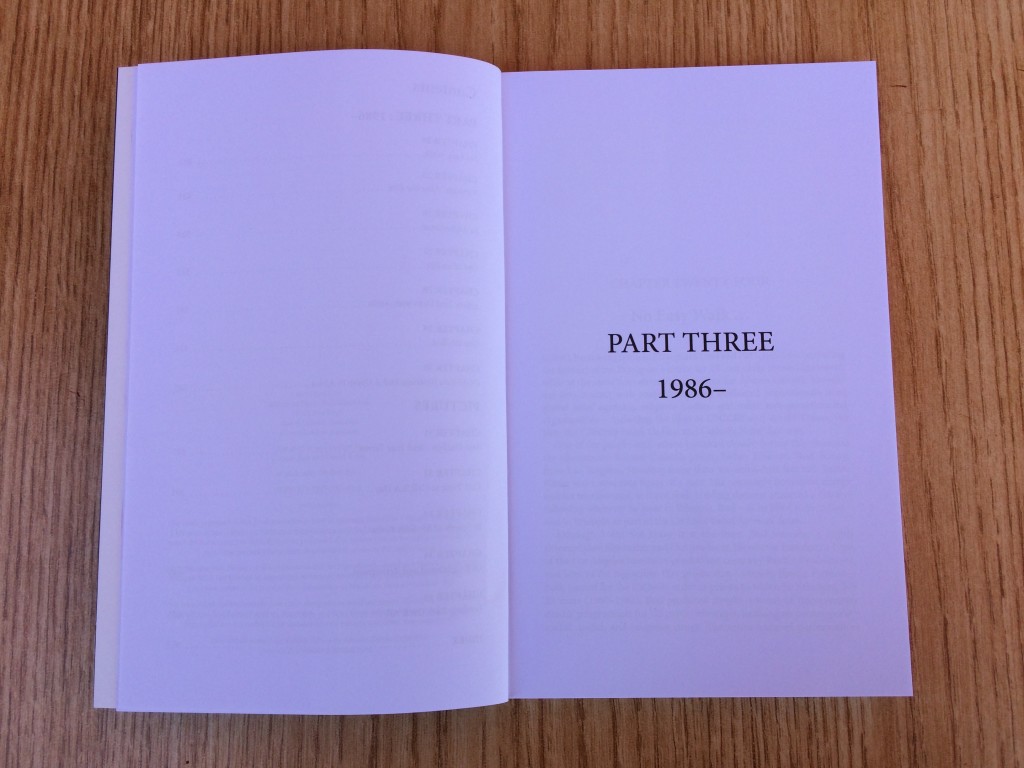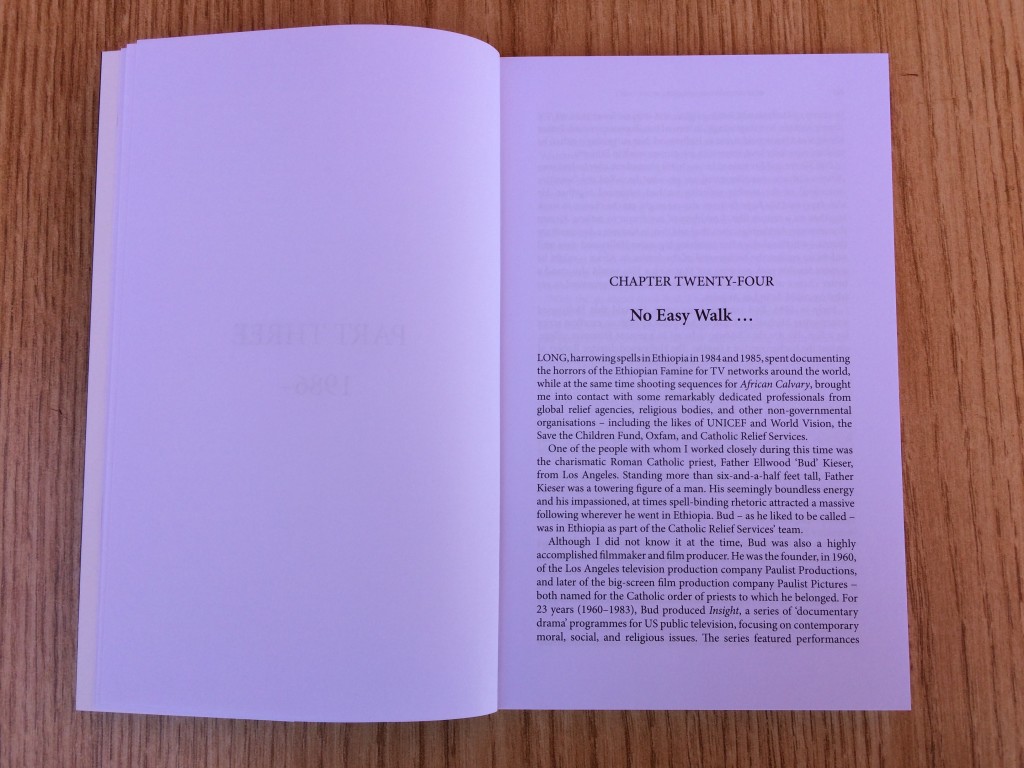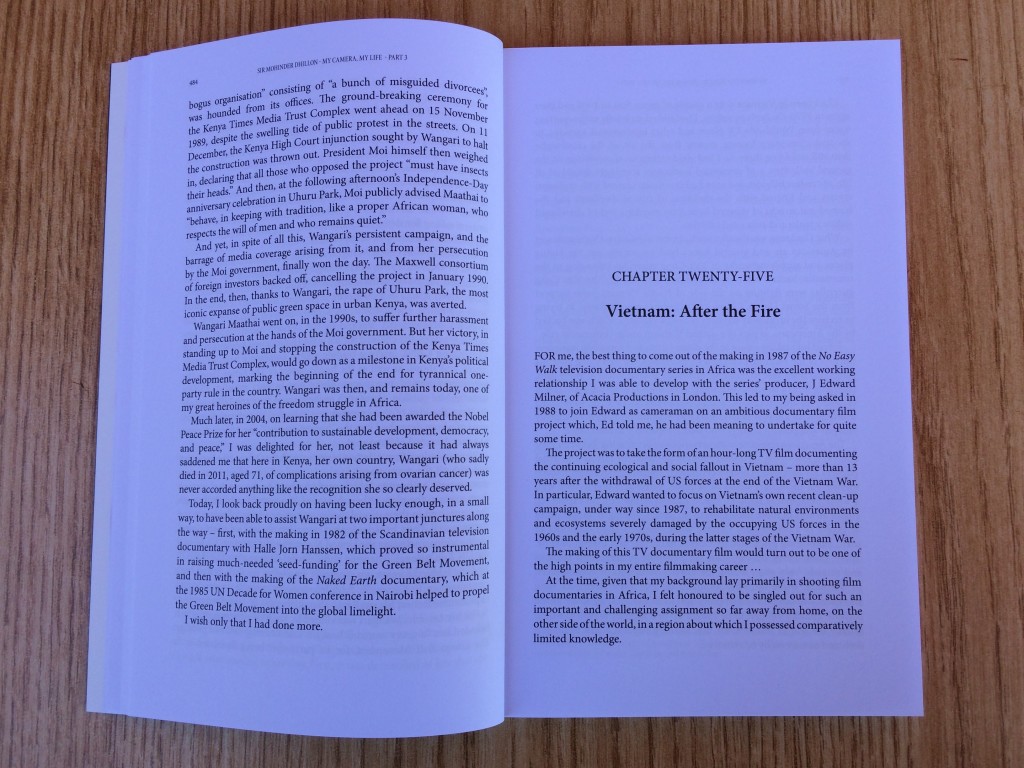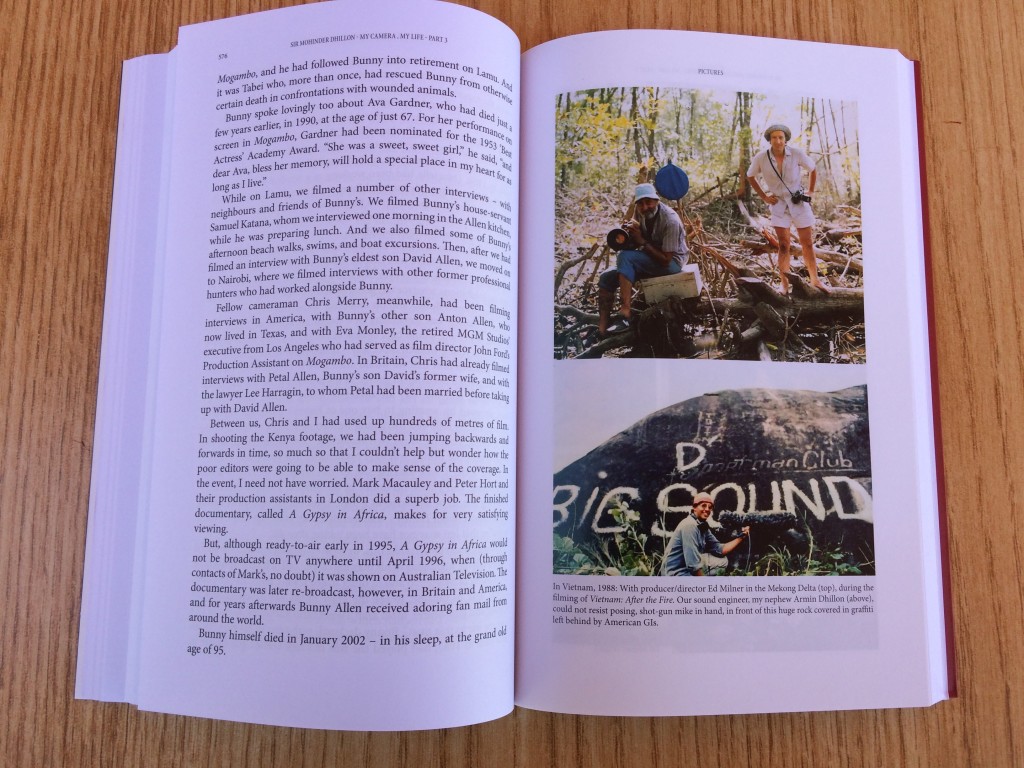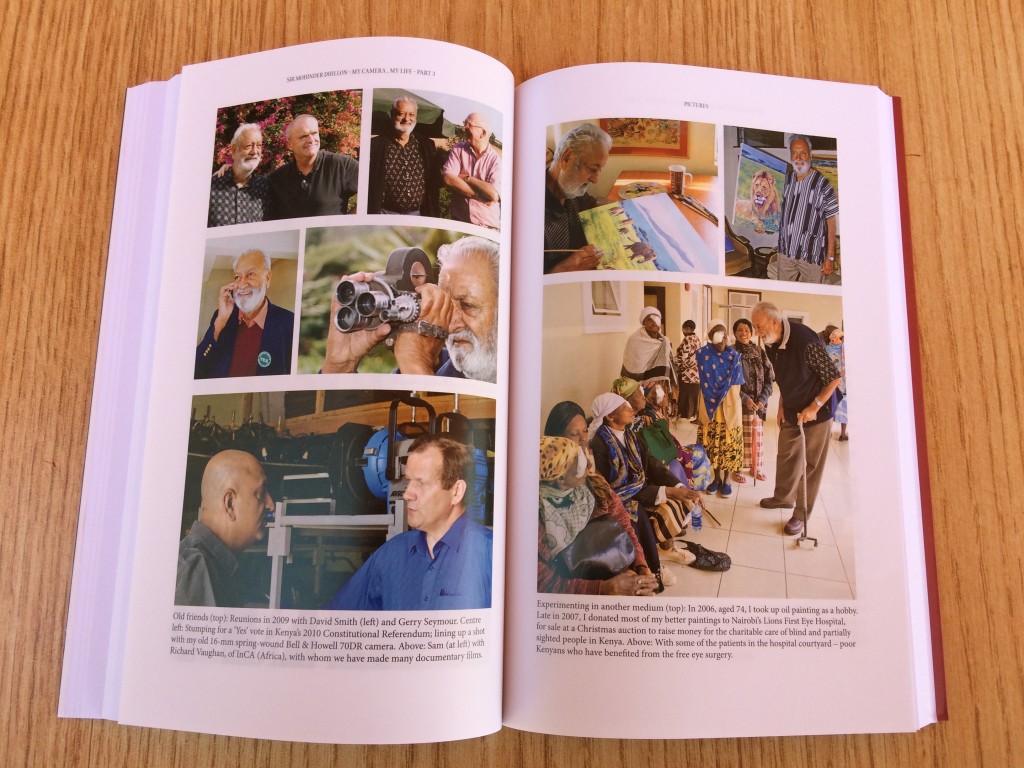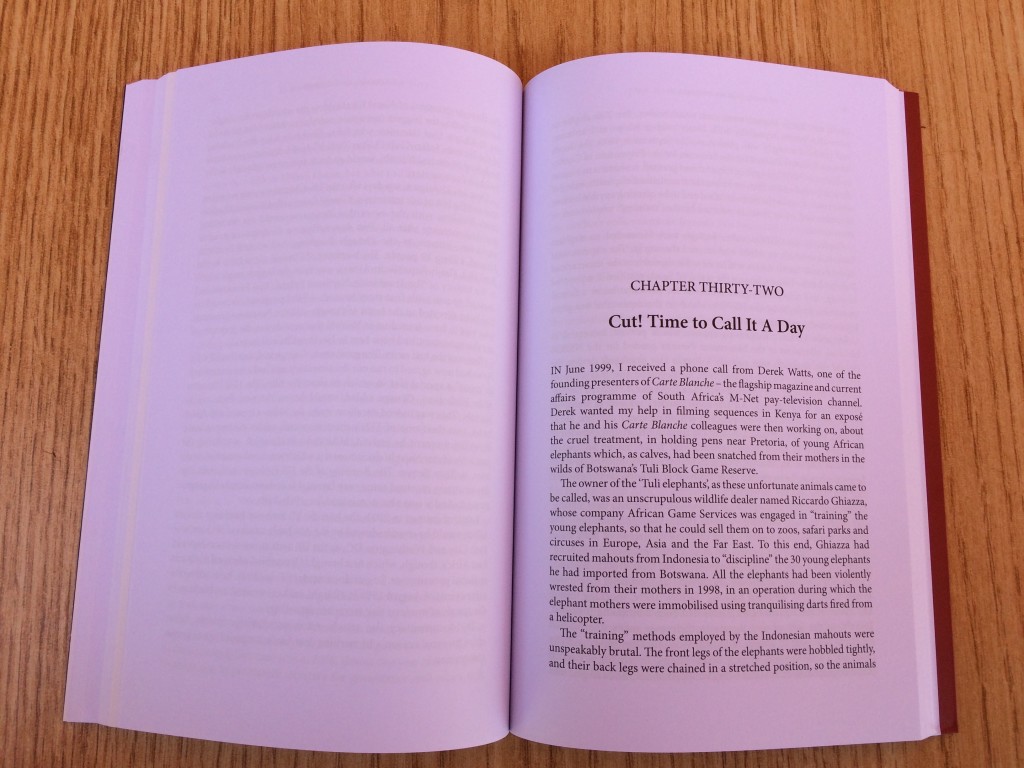 In conclusion, it is worth noting that Part I book covers Mohinder story from birth in 1931 to 1966 while Part II focuses on his life between 1967 to 1985 and from the book, its clear that was the period he achieved international stardom with his photography. His work during that time covered Haile Selassie's 1968 world tour, Aden war, Idi Amin's expulsion of Asians in Uganda, the horrifying Ethiopian Famine that lasted between 1983 to 84. Then Part III entails the years after 1986, and includes him appreciating his knighthood and he writes that "On October 19, 2005, within days of my returning to Nairobi, I received an extraordinary email image from a Professor Frederick J Trowman, whom I had never heard of. "In his brief message, Professor Trowman informed me that, in recognition of "outstanding contributions to humanity", it had been decided that I should be inducted into the Imperial Ethiopian Order of St Mary of Zion as a "Knight Commander". I was nominated for "having performed, through newsreel photography, the distinguished humanitarian service of bringing to the attention of the world community critical issues affecting the welfare of the African continent". Mohinder's autobiography writers are David Kaiza and Gordon Boy and David Kaiza and compared to other similar publications, I must give credit to them for meticulously edited books. There's gulf between this books and Philip Ochieng's book that I reviewed last month, they are excellently printed and photos used are of superb quality. Perhaps that means the publishers Mkuki na Nyota which is Swahili for The Spear and the Star, based in Dar es Salaam is not only competent in its work but also pays attention to every detail.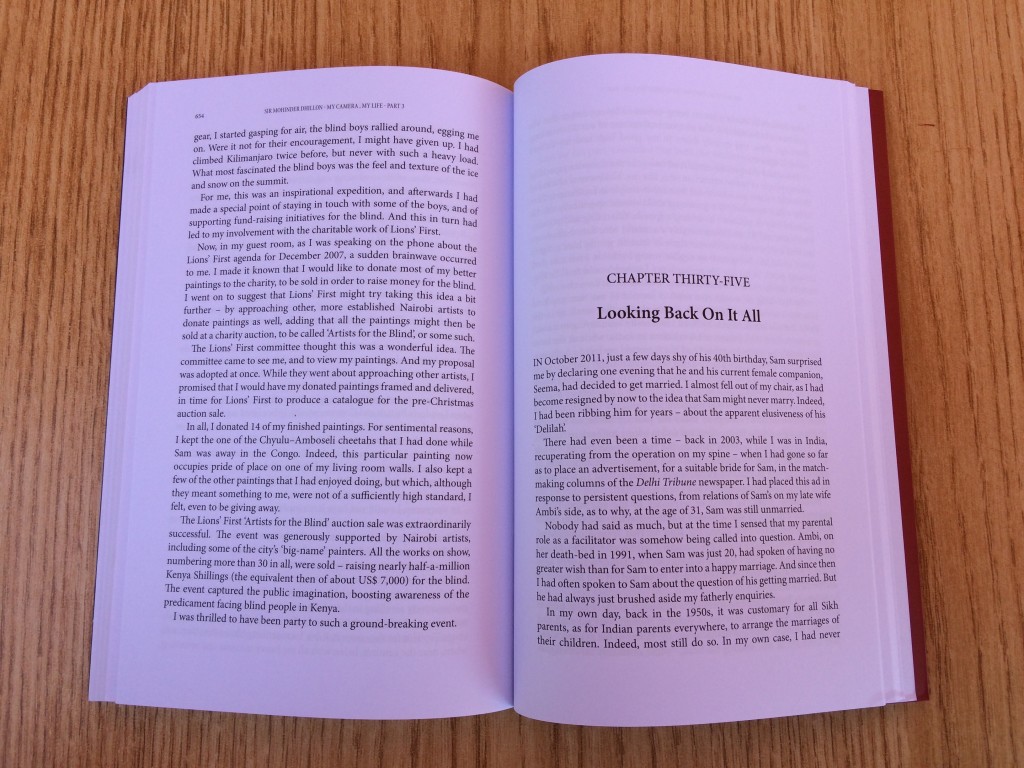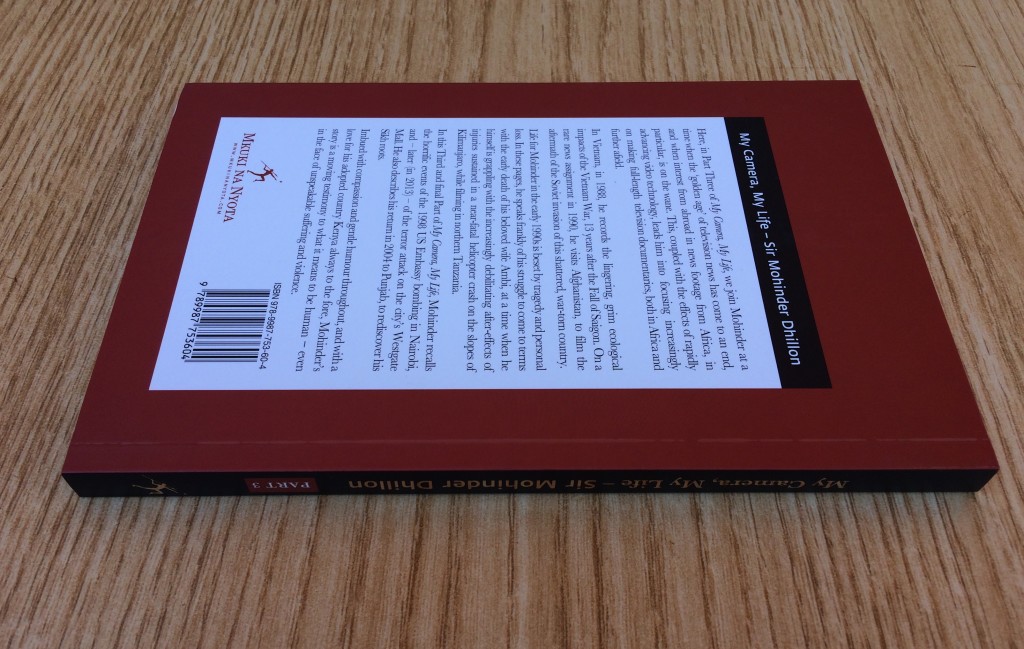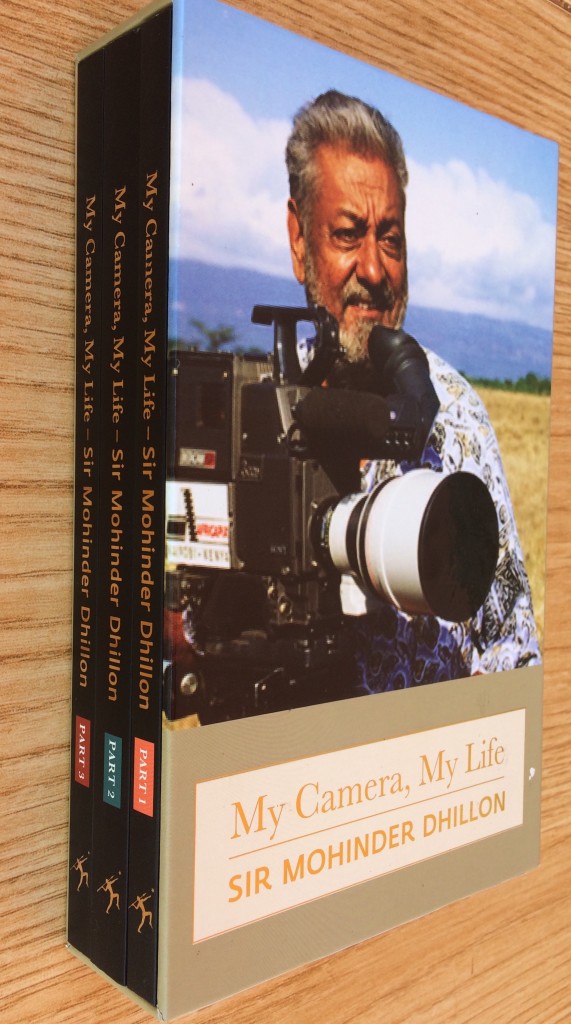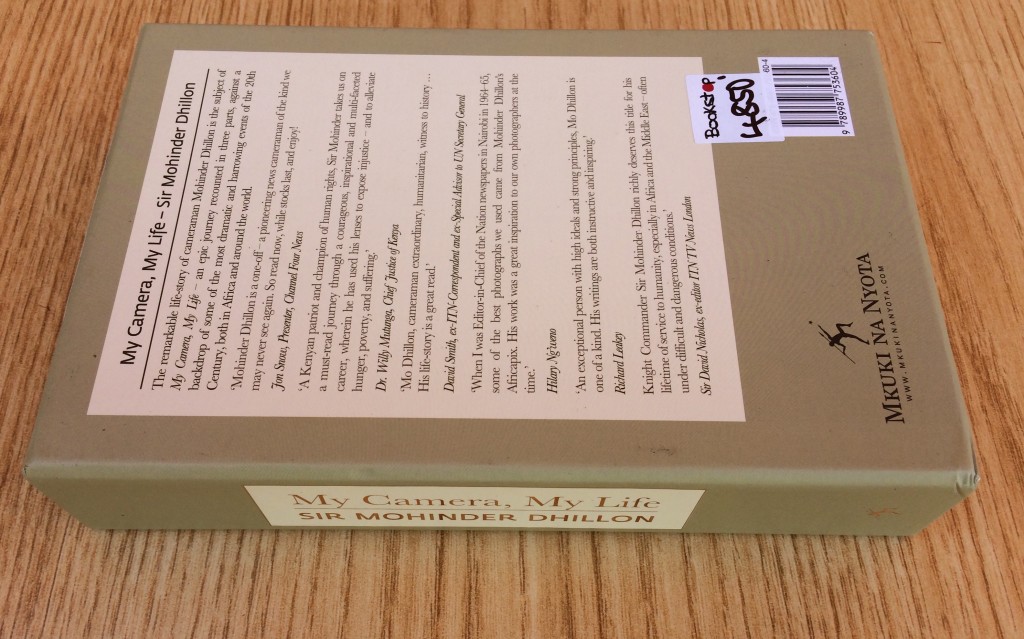 I can't say enough thanks to Pamela Loina Laikera, a great blud, who took her time to shop and ship for me both The 5th Columnist, a legendary journalist by Liz Gitonga and Mohinder Dhillon's My Camera, My Life books all the way from Kenya.
Previous
Next