Motorola Razr i:hands-on with the 2GHz phone
Posted on September 17, 2012 10:12 pm
Google's Motorola Mobility has finally unveiled its first smartphone handset to be powered by an Intel processor, featuring a wide screen and longer-life battery today and frankly if you look at specifications it's a good phone. Motorola claimed the new 2.0Ghz chips will allow battery life of us to 20 hours without charge, despite the phone's power-hungry Super Amoled 4.3 inches screen. Razr I has a 4.3inches display and uses Android platform while it uses an Intel processor instead of a chip made by Qualcomm.
The Razr I adds widgets to improve notifications and retains the smart actions feature that allows its phones to use change their settings automatic in specific situations. Intel is the single largest producer of processors with an amazing production infrastructure and their fabrication process is unmatched for now according to industry analysts and to put a 2Ghz processor mean that they are determined.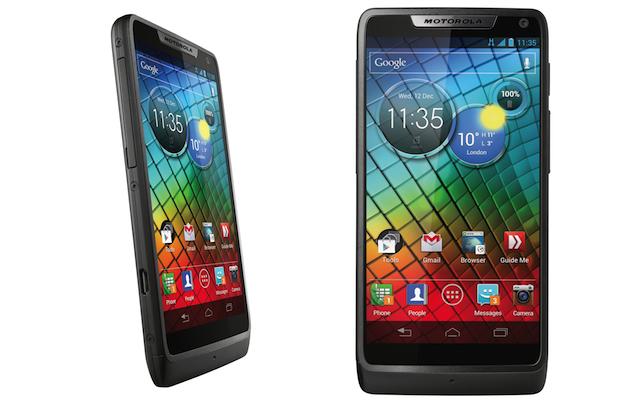 I also like the fact that their cores operate much more efficiently than other processors.The Razr I will launch in Argentina, Brazil, Britain, France, Germany and Mexico next month, as the first handset of a multi device agreement between the two groups. Razr I's battery is said to be 40 per cent more powerful than that in an iPhone 4S.Razor I 8MP camera starts up in less than a second while Web pages load blazingly fast and a device that's the perfect balance of screen size and fit in hand.The new chip enables users to switch quickly between accessing the Web, playing games, sending texts and activating the camera.
The screen has virtually no border, so it also compares well in size to other rivals and has ability to create a compact device, it gives us speed and it's a mid to high tier, mass market device.The phone uses a new version of Intel's Medfield smartphone processor running at 2GHz, faster than the 1.6GHz versions. The most catchy development for me was the battery which is 40 per cent more powerful than that in an iPhone 4S.Frankly,this is a very powerful battery and with Android smartphones are already selling well, this battery will certainly help to sell more phones. For those who don't know,this is not the first time an Intel chip has gone into an Android phone, but it looks like Intel's mobile chips are getting very good  and this I predict could be a big problem for Apple.
Previous
Next