Money, Real Quick by Tonny K. Omwansa and Nicholas P. Sullivan
Posted on March 28, 2014 12:05 am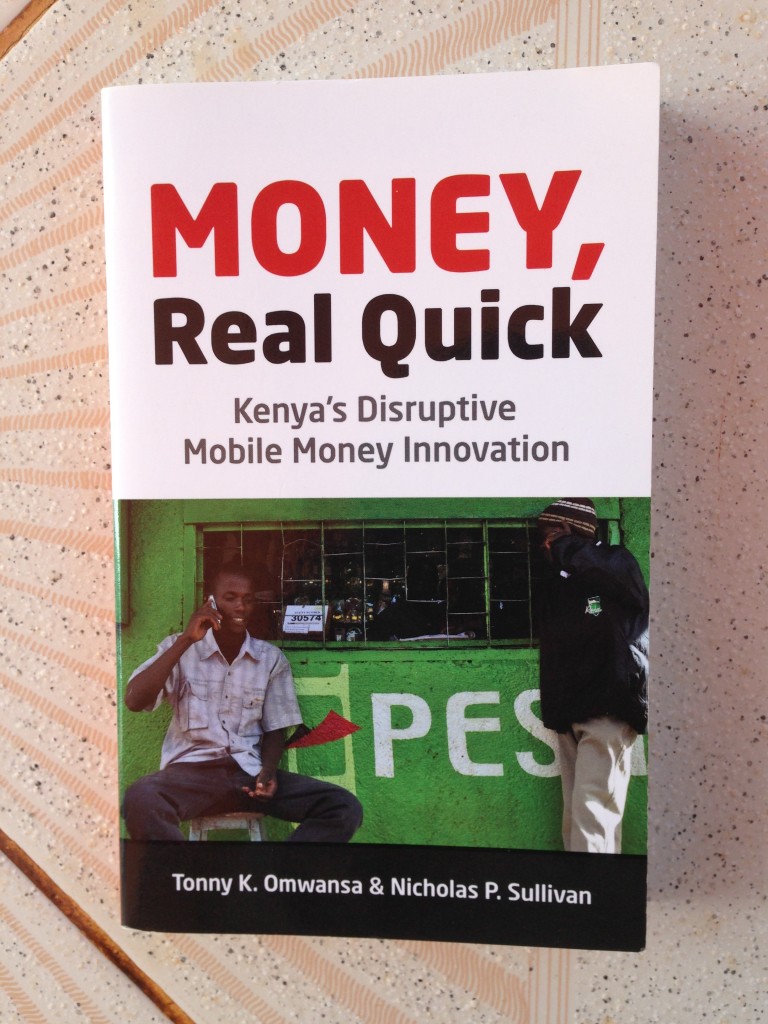 While Kenyans have quickly embraced several key elements of the information age, smartphones and social media among them, one area in which they noticeably are ahead of the rest of the world is widespread of mobile money well known by its Swahili name M-Pesa. What the two authors Nichola P.Sullivan, a senior fellow at the center for emerging markets enterprises at the Fletcher School who received support from Rockefeller foundation to write this book and his counterpart Tonny K.Omwansa a lecturer at the university of Nairobi school of informatics and computing tell us is that mobile commerce sector in Kenya is growing fast, at a rate of about three times compared to other countries like Tanzania and Uganda where the platform has been adopted. There are numerous reasons why mobile has not taken off in other parts of the Africa. After reading the book, its clear that although an increasing number of business owners were interested in mobile commerce, the lack of a trusted vendors and secure payment system was still the biggest stumbling block to the expansion and growth of the M-Pesa beyond Kenyan borders. Many Kenyan consumers are not wary about making purchases or payments through the mobile money but it's a different case outside Kenya.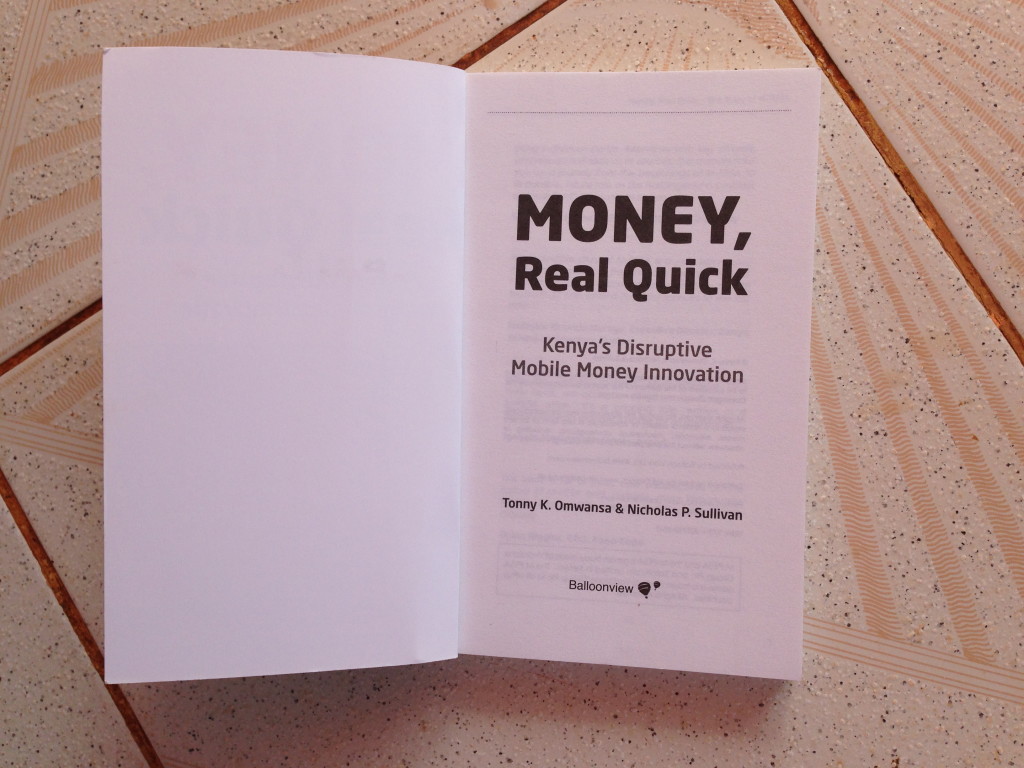 A survey last year found that most Kenyans relied upon recommendations from relatives and friends in order to avoid dodgy mobile money transfers and payments. Kenyans have had a very different idea about mobile payments than people in Tanzania or Uganda, who have failed to embrace mobile commerce wholeheartedly. In Uganda and Tanzania, people still prefer cash transaction over mobile money payments, a big barrier to creating an mobile commerce payment system. Africa's multitude of countries and poor infrastructure has made it difficult for retailers to make deliveries for products paid for by mobile money and most use the payment platform to pay bills like utility and rent. A lack of laws governing mobile money transactions is another obstacle that is widely highlighted in the book. According to the book, the brain behind M-Pesa is Paul Makin, former M-Pesa architect and professional in the UK banking industry, who is said to have forced it through the business United Kingdom's telecom giant Vodafone in 2004, but the service was to be launched in Kenya later in 2007 through Safaricom Ltd, a Vodafone majority owned telecommunications firm headquartered in Kenya capital Nairobi.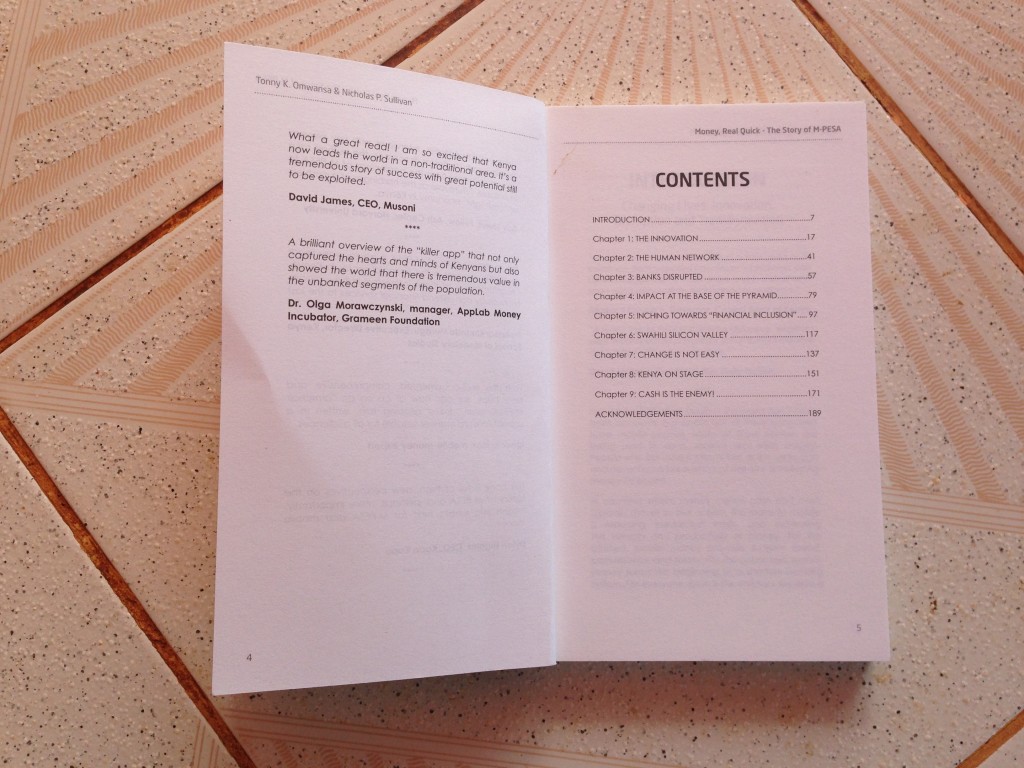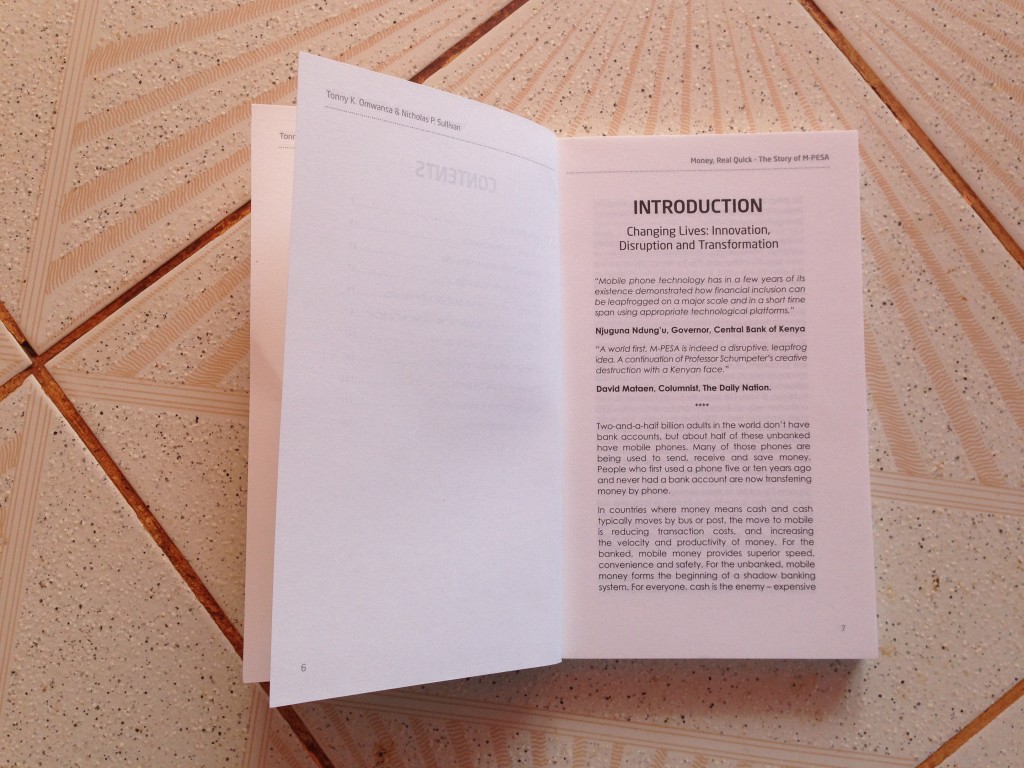 Despite the many problems, the potential market for mobile based shopping in Kenya and Africa is huge, so many retailers are still attempting to crack the nut.In chapter four of the book where the authors discusses the impact at the base of the pyramid, it is important to that Kenyans in informal sector known as Jua Kali are increasingly M-Pesa savvy users and cash is circulating in villages and informal settlements without hindrances. The authors are optimistic that the number of Kenyans and across Africa will be shopping online and making payments with Mobile money and would soon rapidly increase, pushing the country and the continent into the Mobile commerce, allowing shopping anytime and anywhere irrespective of your standing in the society. The book which is much about stories and accounts of mobile money revolution in Kenya, authors witness accounts point to a team that had already witnessed "an extraordinary change" in the way Kenyans transact financially and how since the country's first mobile money payment was launched in 2007 was launched, and believed that this kind of transformation could easily happen once again. Apart from M-Pesa there are other mobile payments platforms offered by other network operators across Kenya and East African region.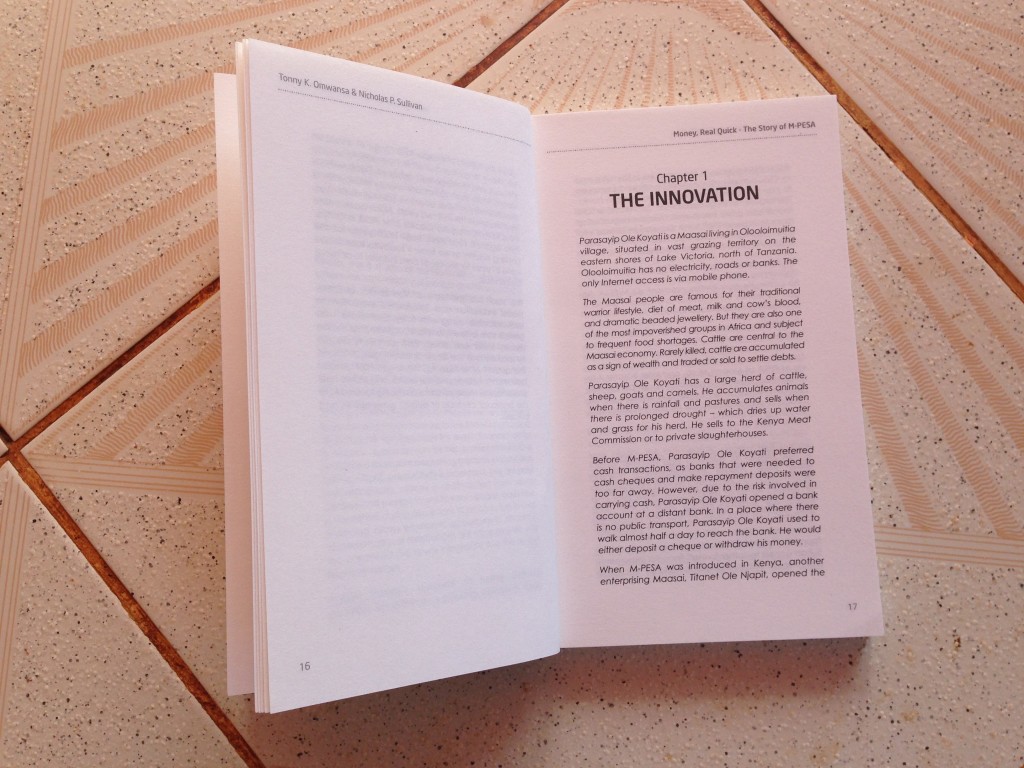 With a growing number of Kenyans and other East African countries paying at supermarkets and malls have increased, the author believes mobile-commerce will have its moment everywhere in coming years.  Even small scale traders in informal settlements of Kibera, which the authors terms as one of the largest slum dwelling area in Africa, entrepreneurs have been accepting payments for their goods or services using mobile money payments, with the results now visible in almost all corners of the country from markets to barber shops. Nairobi's Swahili silicon valley is credited with change in behavior in how Kenyans used mobile money. People now gladly pay their personal or business bills and you don't separate the Kenyans and M-Pesa anymore if I can put my own words into the mouth of the authors of this book. In fact, many local shoppers do already buy goods they find through mobile money, but they are often informal transactions negotiated through bulletin boards in markets like second hand cloths vendors and then completed instantly, in person through a mobile transfer. Many small and medium-sized businesses, without the bank accounts need to have an M-Pesa account, market their products and buyers can pay using the mobile money payments.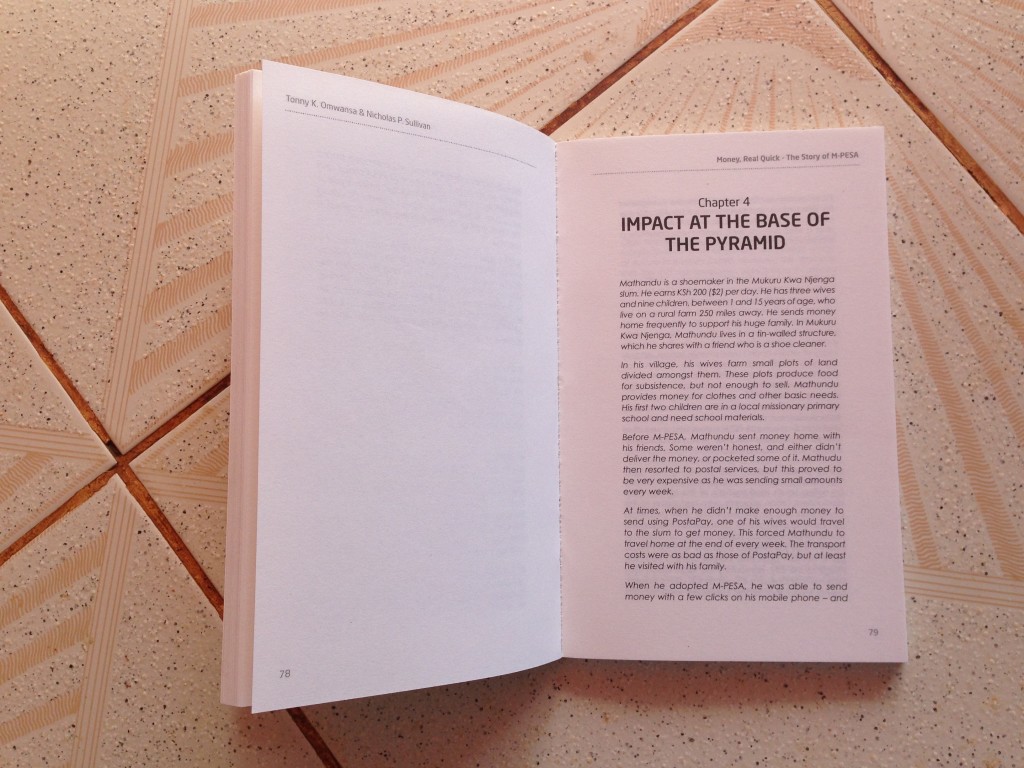 Merchants use personal M-Pesa accounts to accept payments and most of them are migrating and doing it in the proper way. Mobile shopping is not new, but mobile money payments transactions are new and network operators have so far been able to fulfill this role with the payment system they have set up with local banks which has created cashless microfinance, cashless schools that mobile money is all about. Mushrooming of copy cat payment platforms based on mobile money have not shaken the Safaricom's backed M-Pesa market let alone its popularity as former CEO Michael Joseph notes in an interview with authors in 2011. Since launch of M-Pesa, new local payment systems have cropped up with the goal of making it easier for small and medium-sized businesses to accept mobile payments and others works in conjunction with PayPal, a US based online payment system.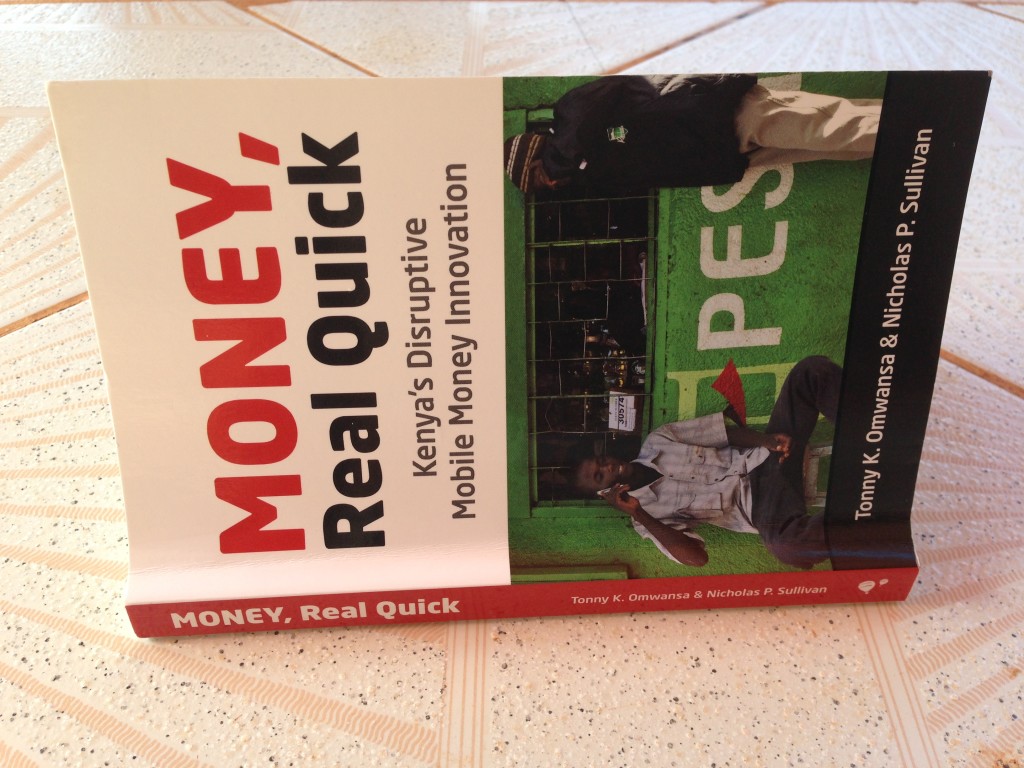 The 188 page book made possible by a generous grant from Rockefeller foundation confirms the long known fact that tradition banks are facing extinction and their unpopularity with the majority of Kenyans and African population in general means that use of mobile money payments can only get bigger in taking tentative steps into mobile banking and most likely the greater African market will rely on mobile transactions as a solution to the problem of online transactions. Mobile network operators are said to have started offering a mobile money service that allows people to store credits on their phone account that can be used for online transactions and Kenya is again expected to take the leading role in that sector. Mobile commerce in Africa still has some way to go before it becomes a major force in the economy, but by all indications, the infrastructure for it is materializing. It is now up to local entrepreneurs and consumers to embrace it. This is truly a Kenyan and African success technology story that can be replicated in other African countries and across the world where majority of people do not have bank accounts.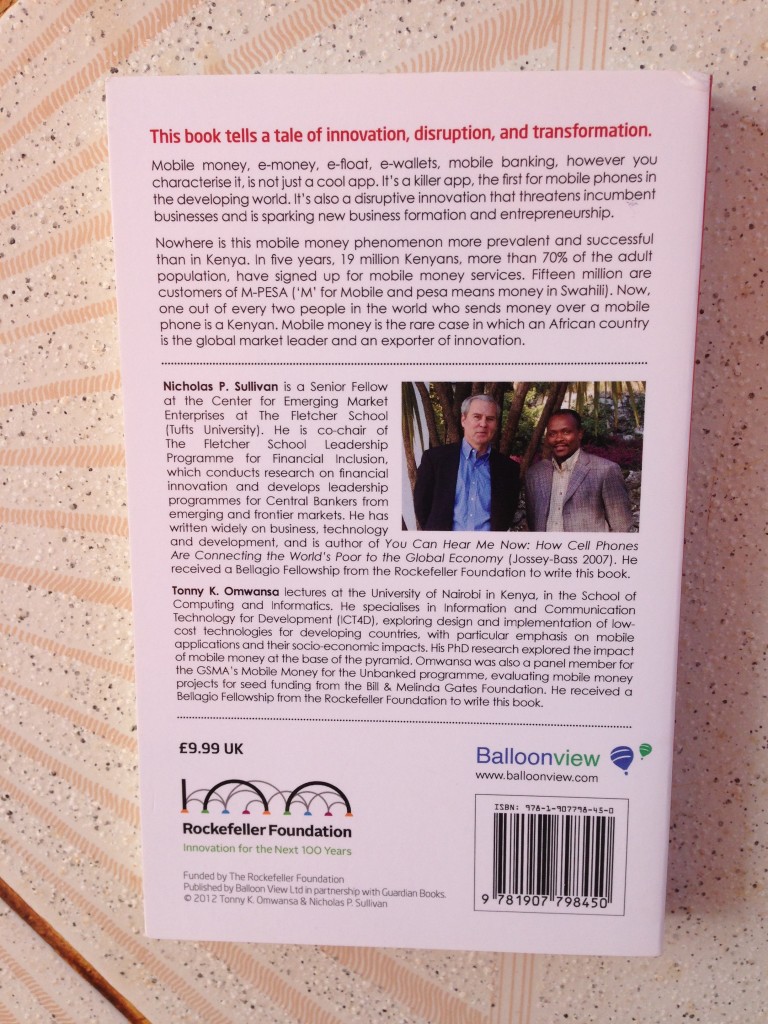 Previous
Next