Millennials should dream big
Posted on October 1, 2015 12:01 am
The old cliche says that you start small but dream big.This month of October,my advice to youth entrepreneurs who want to tap into East African Community region's increasingly integrated market need to think bigger than their local markets can offer and explore across the border opportunities.Ronald Muhanguzi was a 20-year-old ­university of Makerere student when he sold his first cow from a pushcart in his hometown of Mbarara, in South Western Uganda.Ten years later, he employs more than 100 herders who run his network of cow business in more than five outlets in Uganda and Rwanda, as well as Kenya and Tanzania.Ronald is one of the successful Uganda youth entrepreneurs invited to share their stories at a dialogue session with investors who are keen on tapping into the Agriculture sector in the country that I was privileged to attend recently. The session was part of the stakeholders and investors forums to showcase investment opportunities in Uganda, which attracted several investors from outside Uganda.With 70% of Uganda population made up of people under 30, youths are not just a big market, but a key source of entrepreneurial talent.The creation of a single market and production base with the rollout of the East African Community offers help to small and medium enterprises expand into vast markets in the region.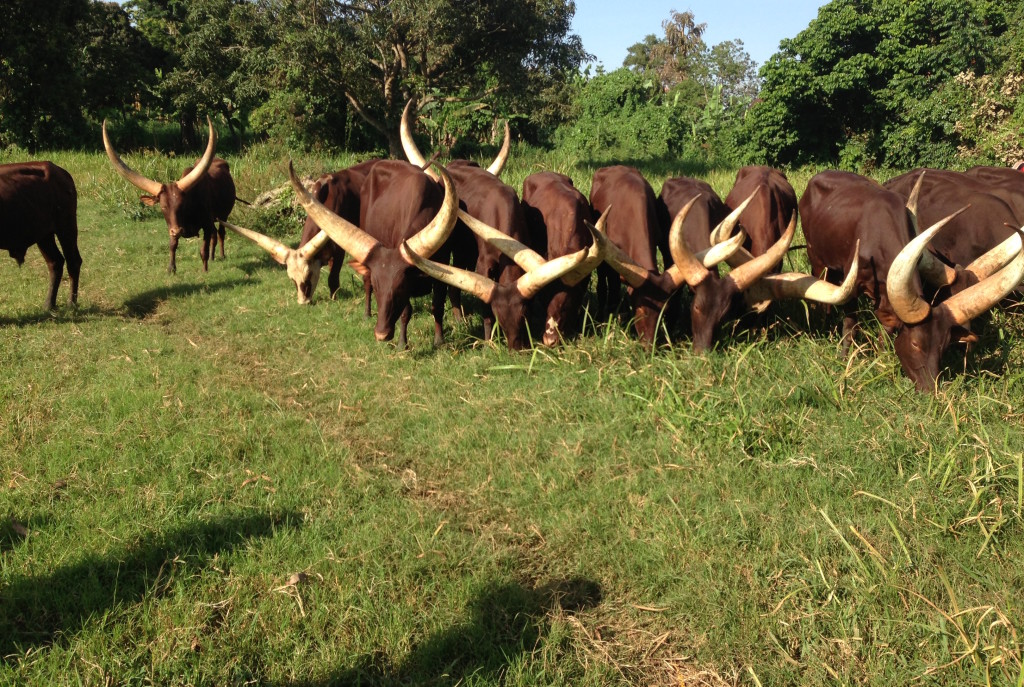 East Africa economic integration meant that the door would be opened wider, making it easier to expand business beyond borders.The audience was wowed by Ronald cheerfulness and optimism, and his story of a Ankole boy with big dreams who grew his business from humble beginnings, driven by a commitment to work hard and learn.The idea to sell beef cows which is popular mostly in the major towns in Uganda like Masaka, Mbarara, Kampala and Gulu has seen him generate an average of $20,000 revenues per week.That amount in a country like Uganda, is no mean achievement for a bloke I can consider a typical hardworking millennial. As we chatted after the conference,it was six years ago that he tried to sell cows across the border for the first time and realised that not many people were selling beef cows in Rwanda. "That's when I had my a-ha! moment Contador Harrison, when I knew this was the business for me," he said.With a two million Uganda shillings loan (US$630 at the current exchange rate) loan from his ­father, he bought and sold one cow with one of his friend as an employee, no business background and no training, just a dream to become an entrepreneur from a Kenyan student who was his college mate. As his business slowly but steadily grew in Kampala and Mbarara,Ronald realised he was on to a good thing.
As we exchanged ideas, he revealed to me how in his fact finding mission few years back, he came across an article in the Daily Nation, a daily newspaper from Kenya that circulates in Uganda as well which ranked the seemingly humble beef business as one of the region's fourth most lucrative meat food after pork and chicken.While all the businesses in operations were all dominated by wealthy folks, there was none yet who was involved in chain of supplying business with fresh beef on a daily basis.His first target of overseas expansion was Rwanda, where he faced his share of challenges as a Ugandan businessman entering an already highly competitive and regulated market. It was tough finding a suitable local partner because his brand was not known outside Uganda.It was not however a challenge to transcend Ugandan culture when training his business partners in Rwanda outlets.Ronald said he wanted to grow his business into an East Africa and African brand, but he reminded me and others with big dreams that there was no shortcut to success."You must be willing to grow and learn during each step of your business before you can move on to the next one," he said.
Previous
Next