Madonna:An Intimate Biography by J Randy Taraborrelli
Posted on November 28, 2017 12:23 am
Madonna Louise Veronica Ciccone popularly known as Madonna in undoubtedly one of the greatest singers of all time and just like any other celebrity, gossips about her continues to make newspaper headlines. Author and Journalist John Randall Anthony Taraborrelli is a specialist in that area and when I first read the book in 2002, unlike today, Madonna was among those ruling the mainstream music airwaves. Author comprehensively though not convincingly chronicles Madonna's life and career from her early years, her music and films, and her private life, including her failed relationships from basketball star Dennis Rodman, actor Sean Penn and late Princess Diana's cousin Guy Ritchie.The author makes the reader understand the complex nature of Madonna's difficult relationship with her father, and how the two finally found one another after years of estrangement.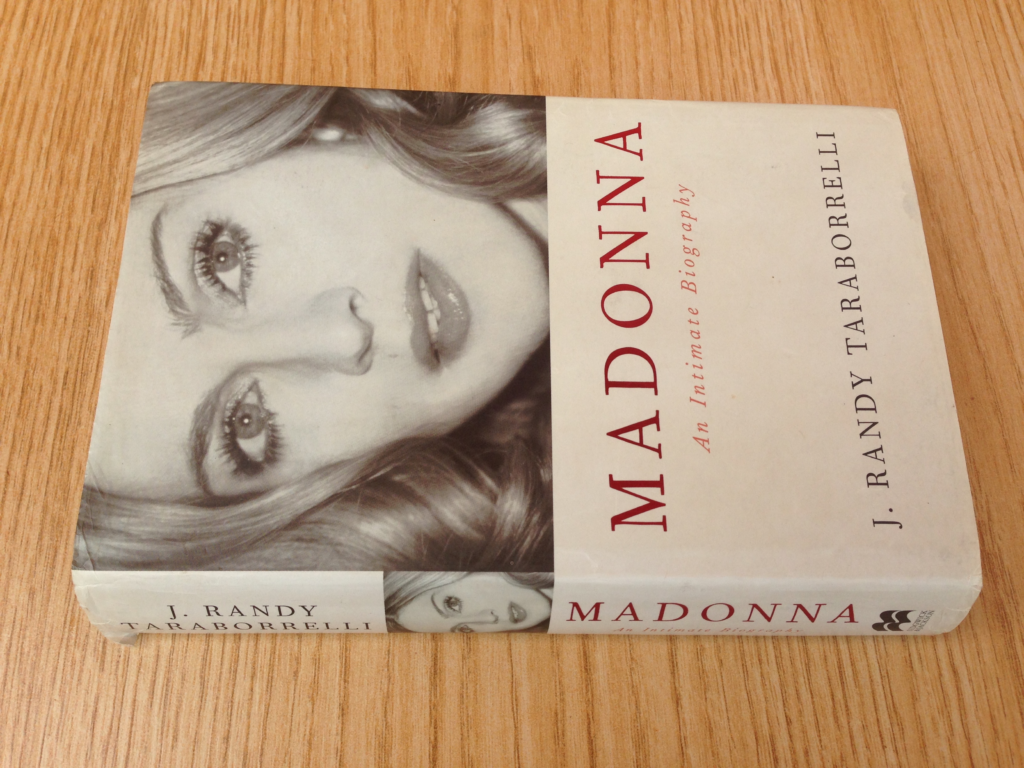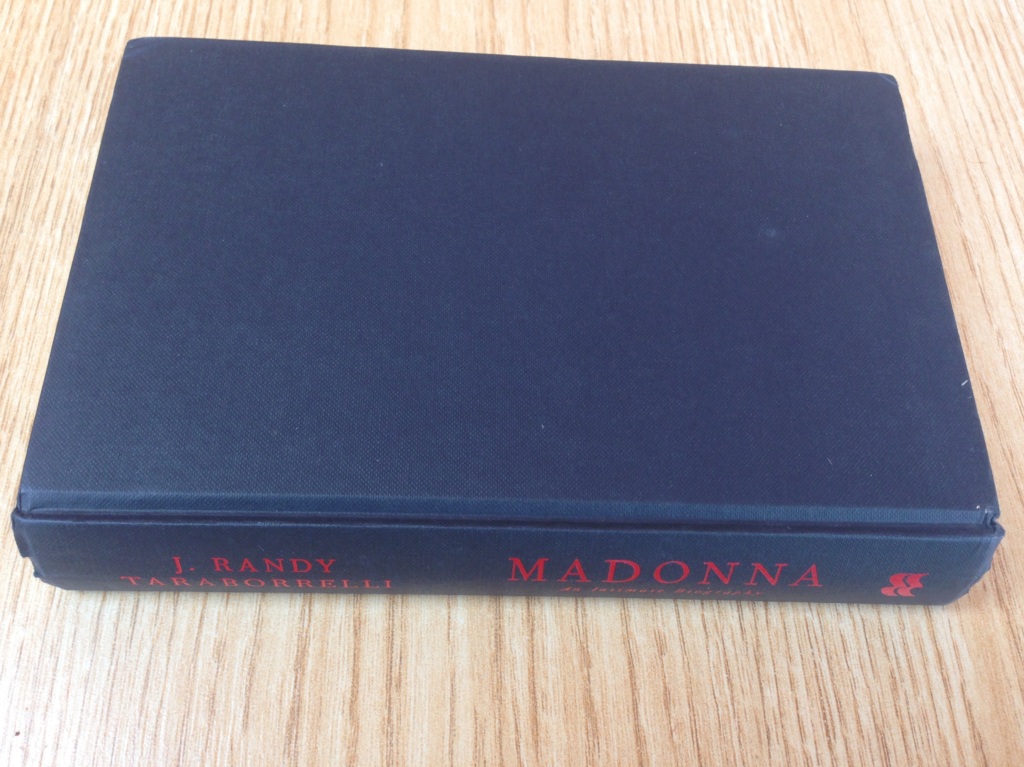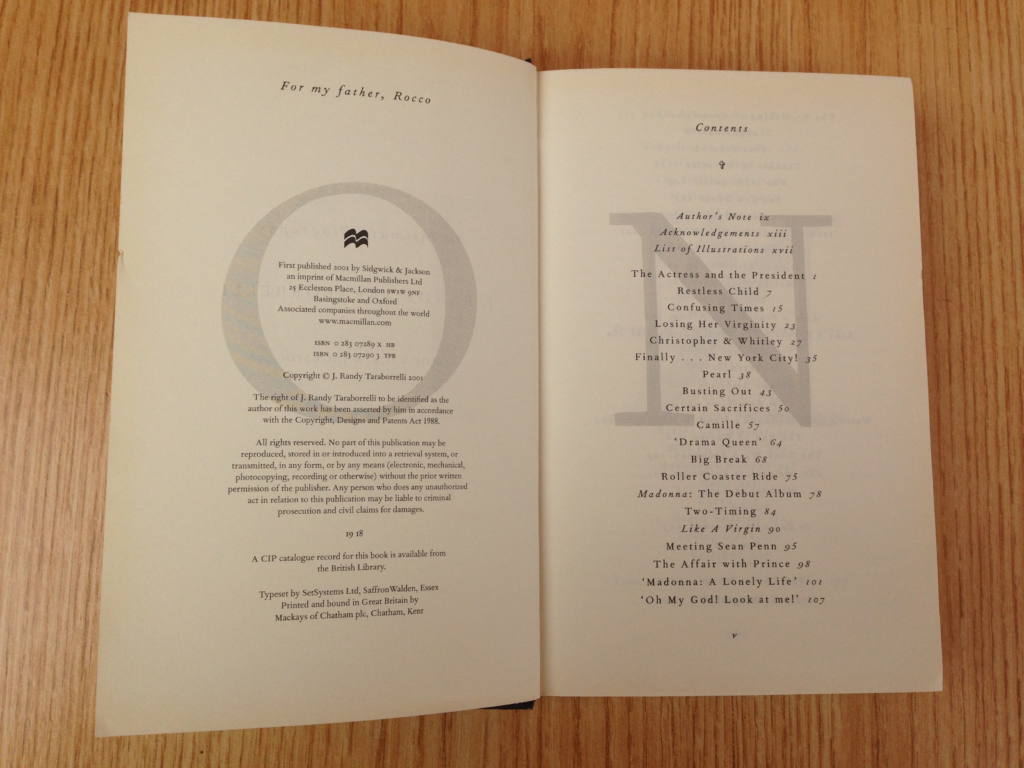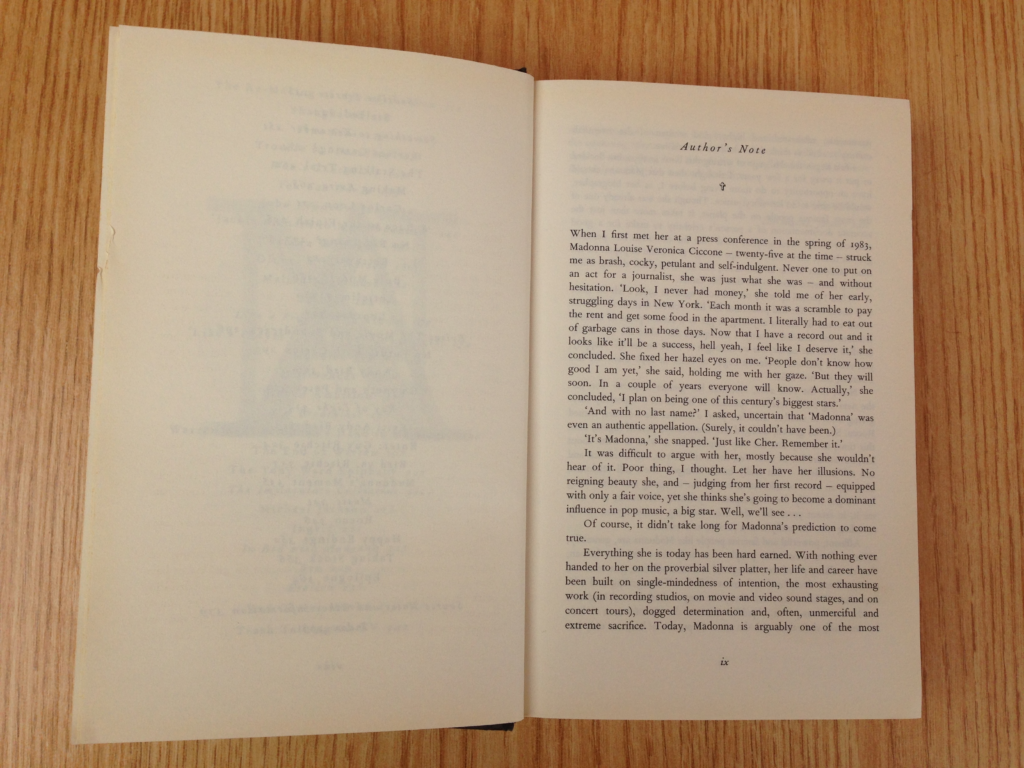 The more i flipped pages while reading the more fascinating Madonna's story became, whether you are a fan of Madonna like Contador Harrison, or just want to know how the singer managed to achieve such enormous success, this book is incredible. Although the lion's share of the book is devoted to the celebrity life of Madonna, raised in a large traditional Italian and staunch Catholic household in Michigan, none of us who grew up in the '80s can fail to remember the "madonna mania" impact on mainstream culture for her brave challenge on the then long-held conventions related to gender, sexuality and religion.According to the author, Madonna was the third of six children, her father was a design engineer for Chrysler while mother who was of French Canadian origin died of breast cancer when the singer was five years old. Madonna's father moved the family to Pontiac, Michigan, and re-married which didn't go down well with her. As a tween, Madonna acted in school plays and as a teenager she discovered her love and talent for dancing, an activity she pursued under the direction and leadership of a private ballet instructor.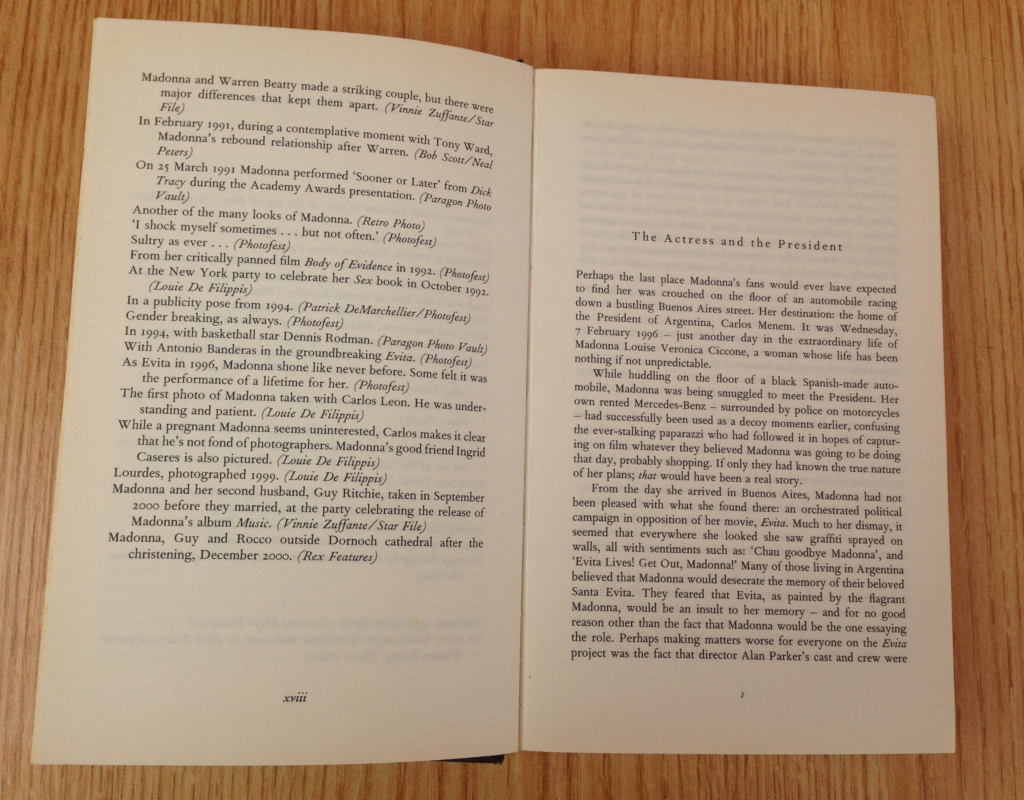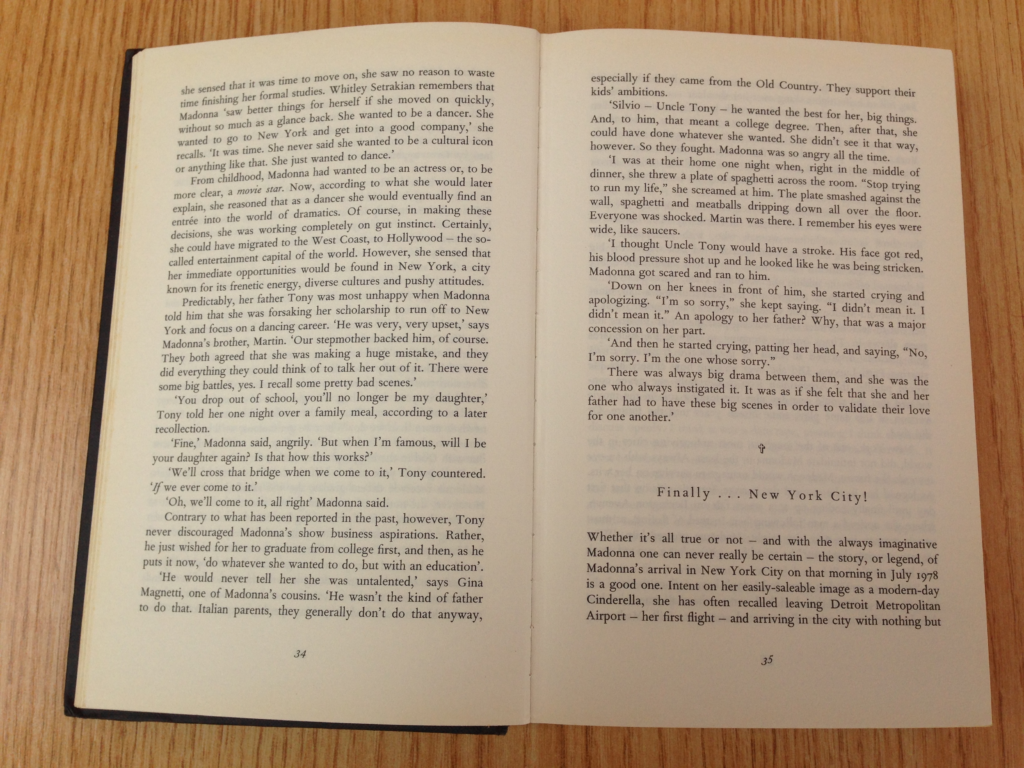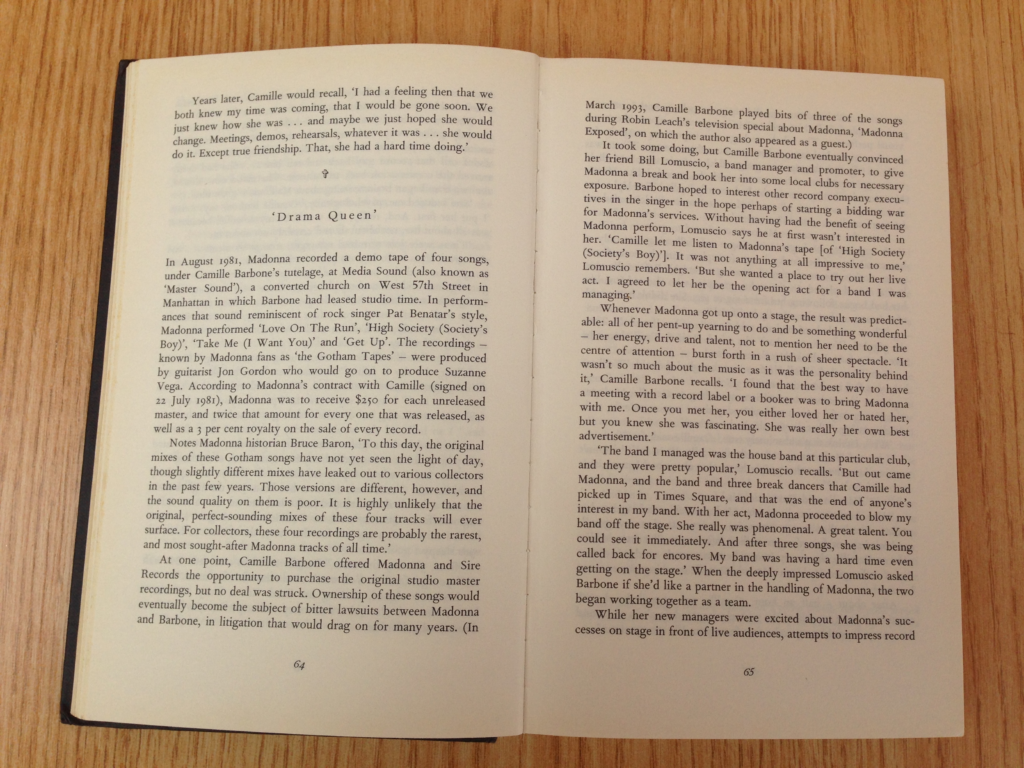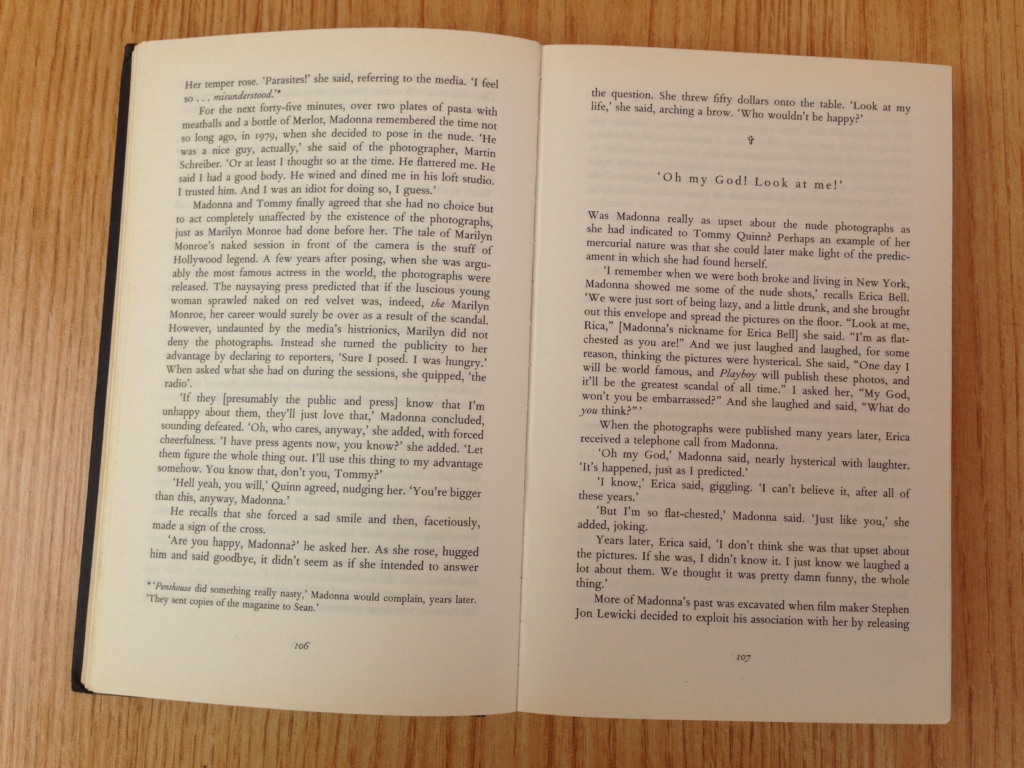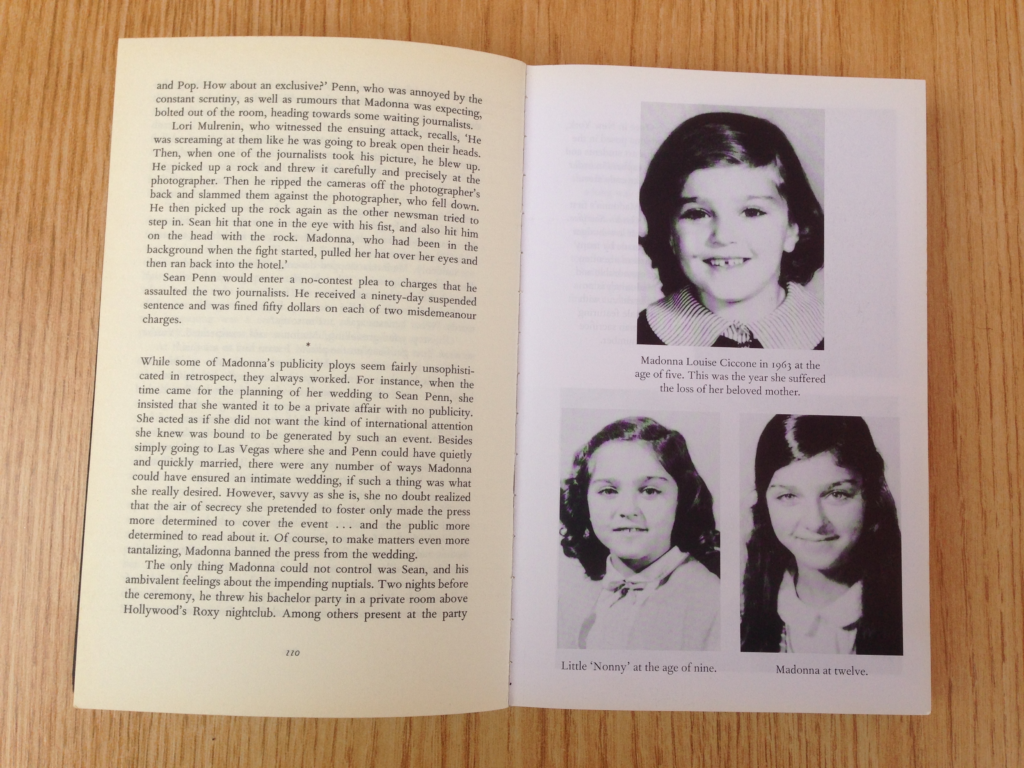 The author says Madonna worked hard and played hard which led to private instructor introducing her to the disco nightlife of Detroit, Michigan. After graduating from high school and Madonna landed a dance scholarship to the University of Michigan where after two years, in 1978 she went to New York City's East Village, a low class neighborhood where crime and drug problems are the order of the day. It was there where Madonna developed as a music singer really kicked in and she wrote and recorded songs and hung out in popular Manhattan nightclubs. Madonna was signed to a recording contract with Sire Records in October 1982 and the album Madonna was released in summer 1983 that had hits like Holiday,Borderline and Lucky Star. Madonna's follow up album, Like a Virgin was released a year later in 1984 and had two number one hits Like a Virgin and Material Girl. In spring of 1985 she went on her first concert tour, which was so successful that demand for tickets overwhelmed her, later that year, she appeared in the film Desperately Seeking Susan which culminated into a widely popular song, In the Groove.However, what Contador Harrison remembers more was her hit single, Papa Don't Preach, where in the video Madonna appears takes on the role of a pregnant, unwed teenager, who says she wants to keep her baby. I vividly recall how a Catholic faith childhood friend once criticized me for playing and listening to Madonna's song for what he felt was that song promotion of sex outside of marriage, infidelity for the moralists of this world. Recently, i asked him whether he does listen to the song and he said yes. Thank oracles, internet has liberalized the way we consume information unlike back then when what newspapers, radios and Tvs told us became our center of belief however inaccurate most of the stuff were.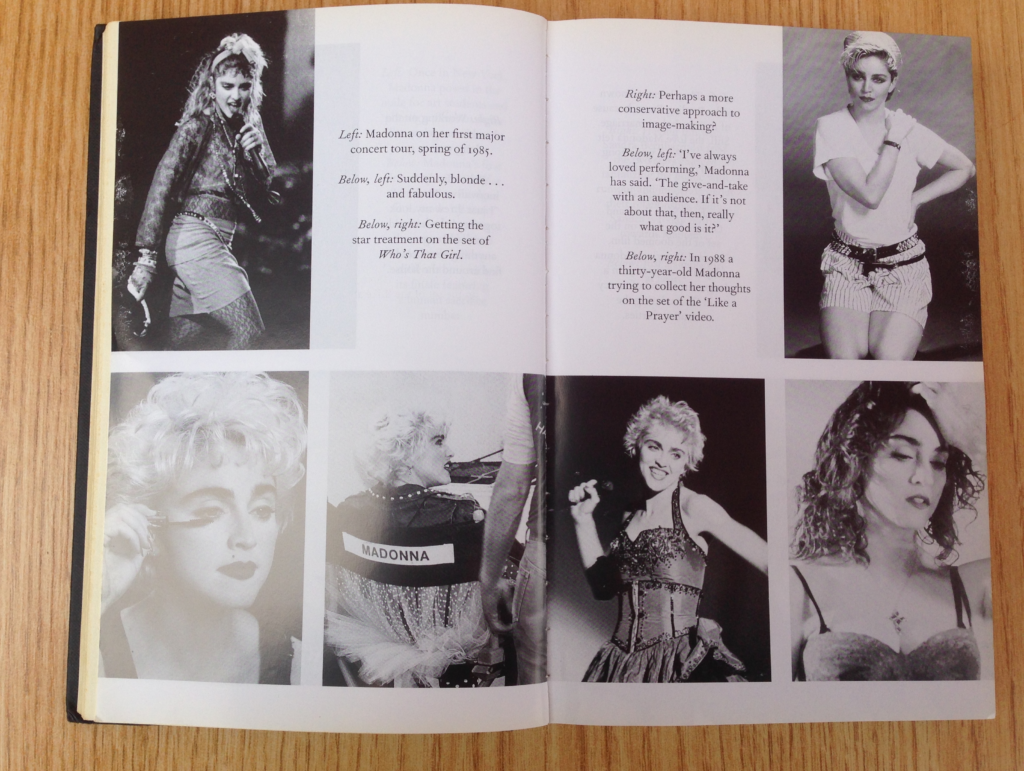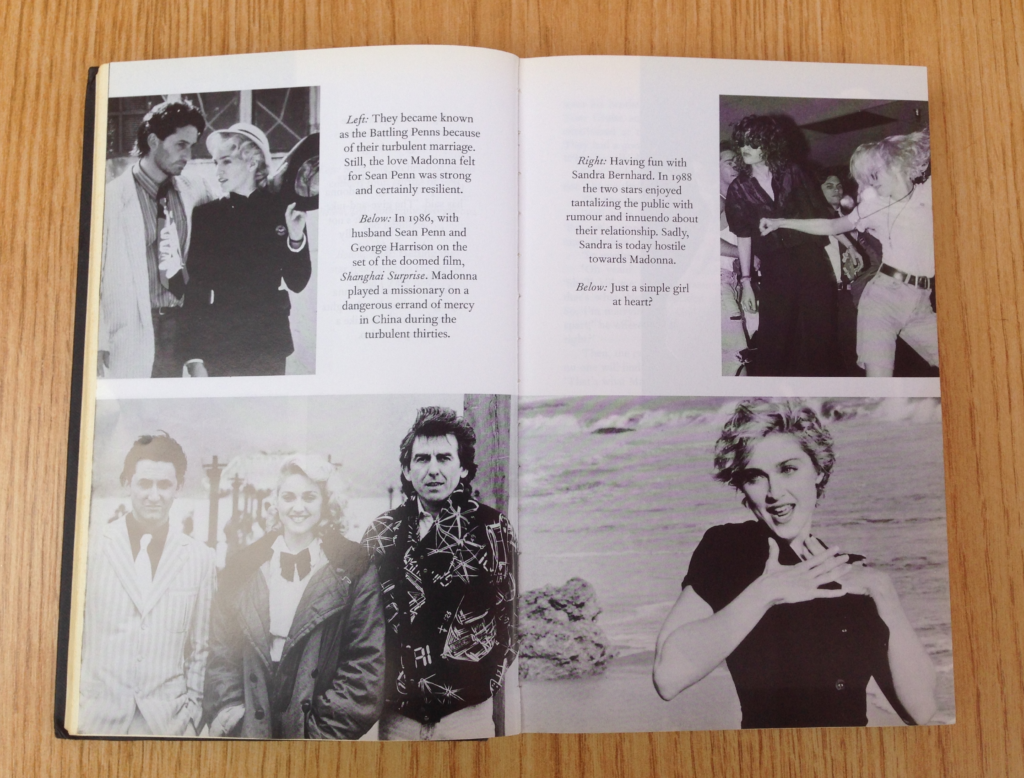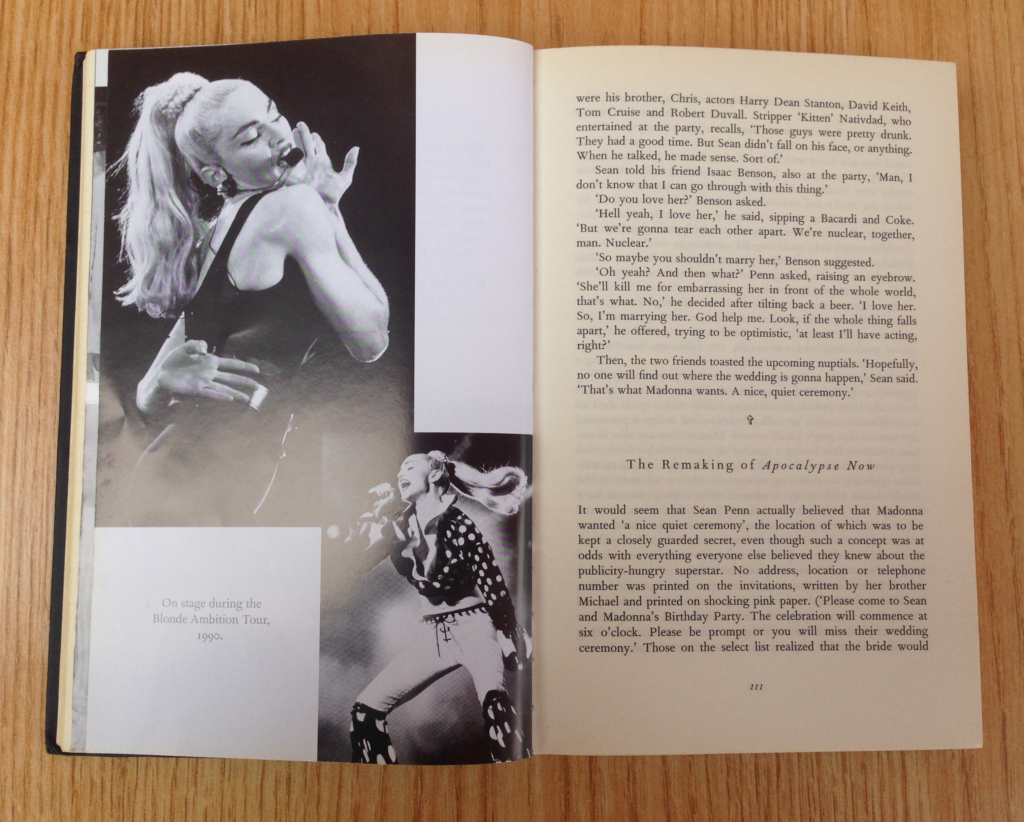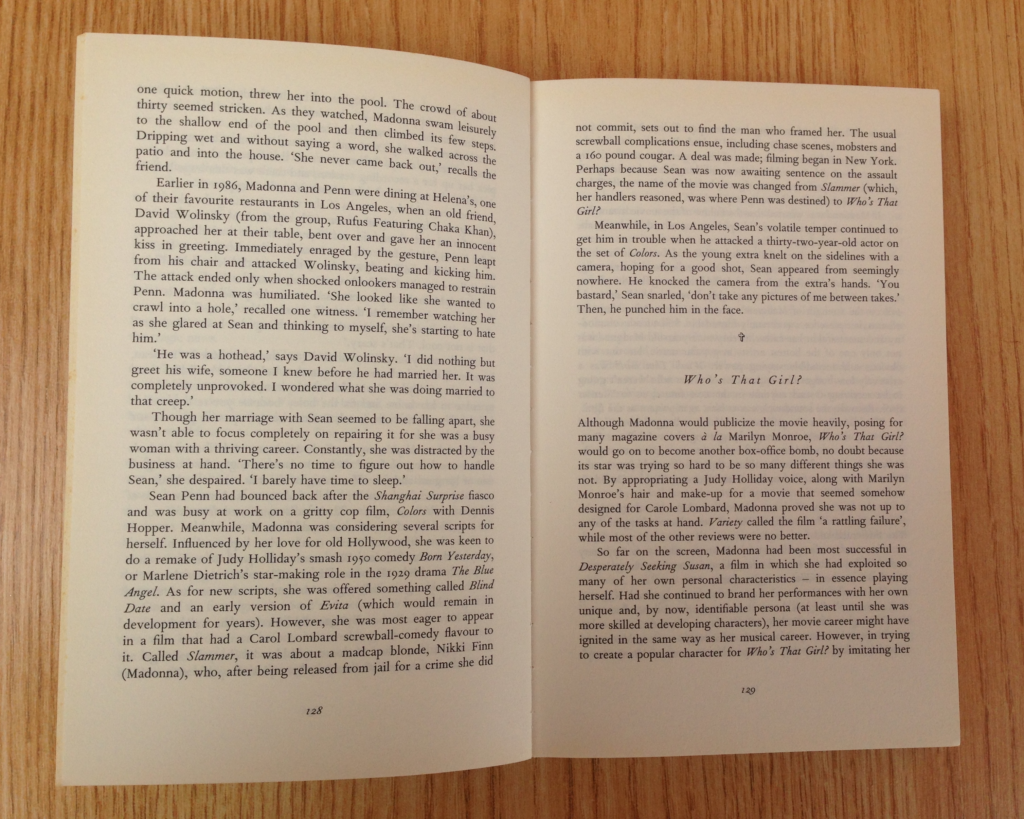 As a tween, i recall my school mate telling me about Blonde Ambition Tour, that was way back in 1991 and how he heard on radio that Madonna had simulated masturbation on stage during a performance in Toronto Canada. In those days, such acts used to cause outrage and it was such a huge debate among us during break time. I can't even forget how a friend from Brisbane gave me a copy of, Justify My Love video since Tv stations couldn't play it. But thats not even the favorite of your blogger, Like a Prayer, is he number one choice. I fell in love with it when i first watched, Like a Prayer music video. I was brought up less than a kilometer from a Catholic church and i remembers very well newspaper stories of how Vatican, under Pope John Paul The Second asked its followers to boycott all Pepsi products because Madonna released the song at the same time when she was appearing in a Pepsi ad.According to bootlickers in Vatican at that time, the song depicted anti-Catholic imagery, including burning crosses and racy acts with saints. But hey, beyond the controversy it generated, Like a Prayer whose video for the song features Klu Klux Klan imagery and Madonna being kissed by a black saint, it still won MTV's video of the year award in 1989 according to the author. He also notes that although Pepsi caved in to demands to drop her, madonna still earned $5million from the ad.Another madonna controversy well documented in the book is that of marriage with Sean Penn who demanded Madonna get an HIV test. "Screw you," Madonna said. "Not until you get tested," Penn said.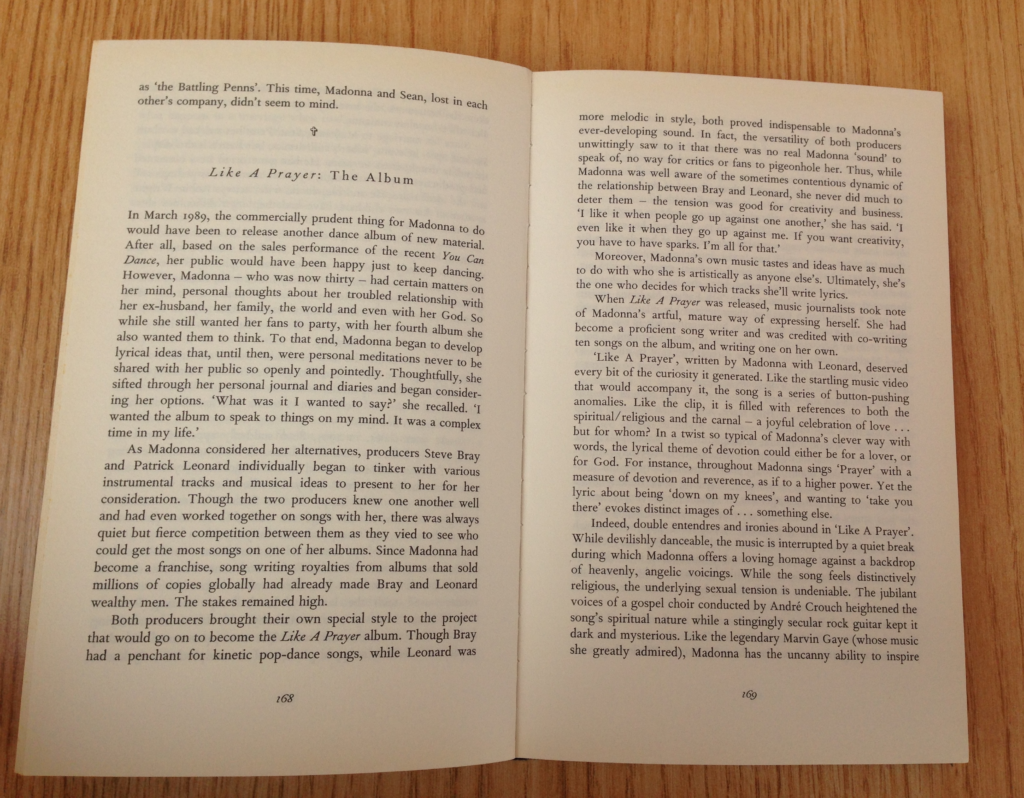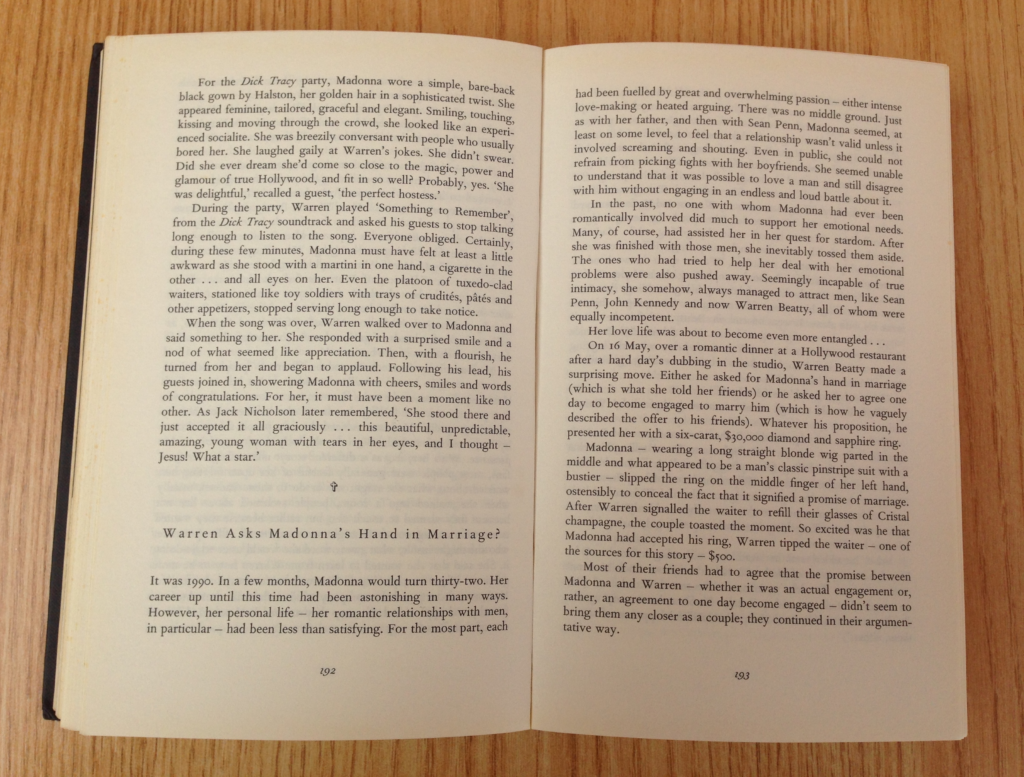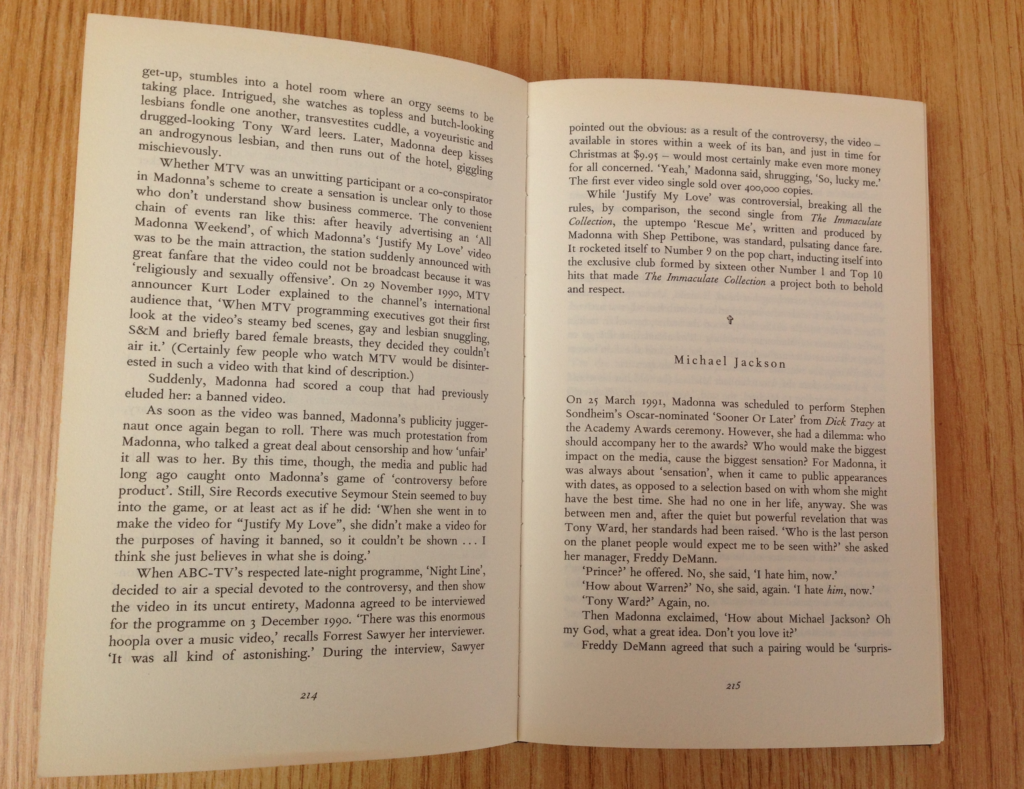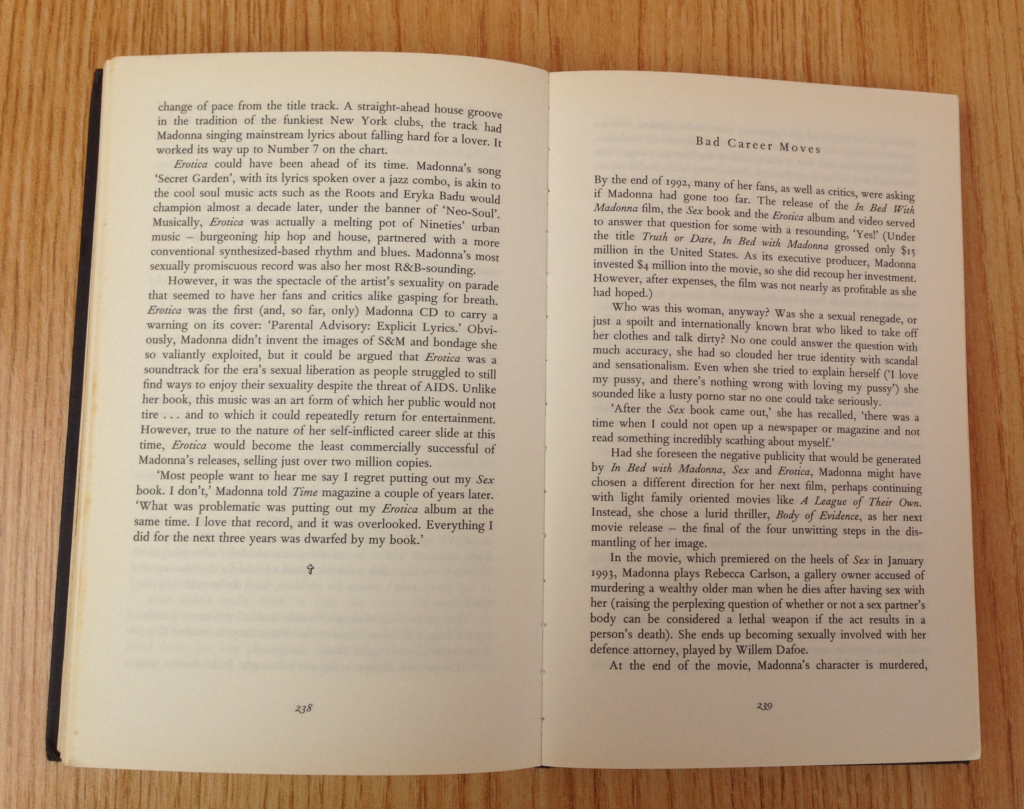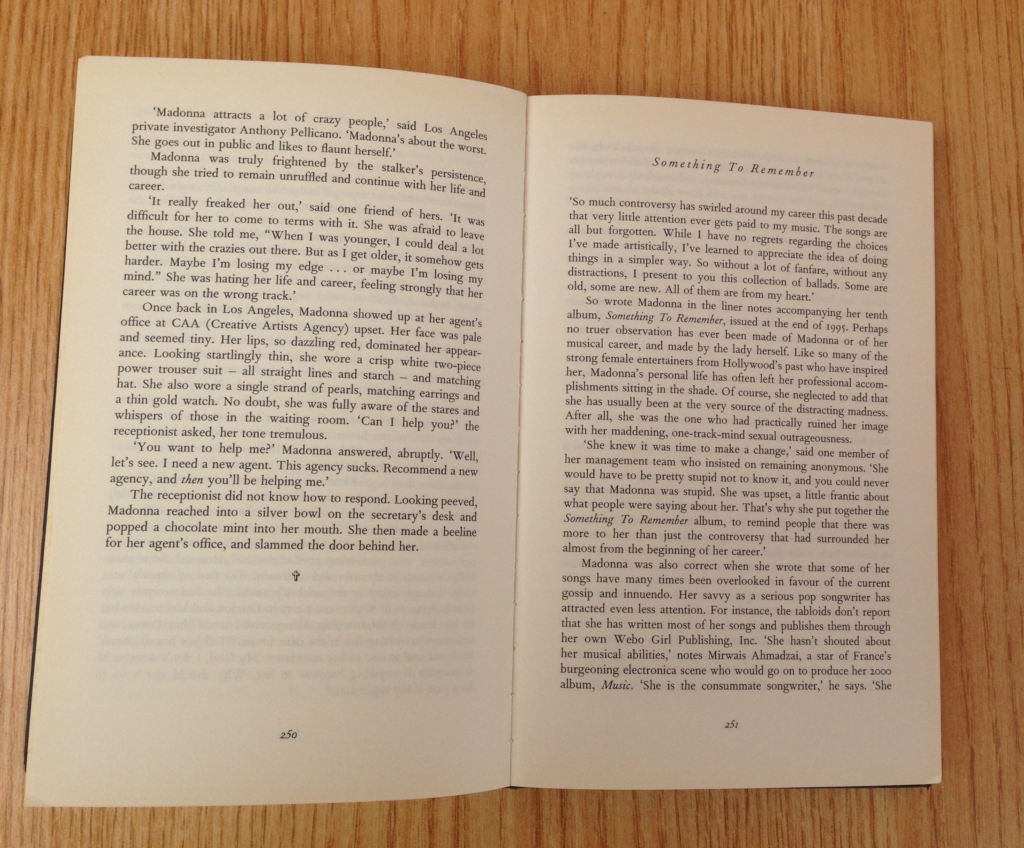 According to the author, when Penn found out about Madonna and Prince love affair, Penn punched a hole in her wall. Madonna demanded that Prince plaster it and apparently Prince did it. Prince discarded Madonna because "he wanted to savor every second of sex yet Madonna was into multiple orgasms.The author also notes JFK Jr. refused to give Madonna a baby, and Jackie Kennedy objected to her son affair with someone called a "Material Girl." "Who in this world has been more materialistic than you?" JFK Jr. asked his mother. When they parted ways, JFK Jr. said, "Easy come, easy go." Its not fair to not mention how Warren Beatty broke Madonna's heart, and the two never wed something which the author has extensively covered.Author describes the release of Erotica in 1992 as a turning point in Madonna's music life with her new songs that explored deeply confessional dialogues about sex and sexuality. Erotica was the start of Madonna newest era of being honest and true to her womanhood, counterpointed by the release of a companion book, Sex. Both Erotica and Sex dropped simultaneously in October 1992. The album was widely appreciated but the conservative public had a negative reaction which made it hard for Erotica to reach number one. Author says it empowered pop musicians and ended stigmatization on the bedroom, a true fearlessness that made Madonna an icon.In 1994 Madonna went on the Late Show with David Letterman and said the F-word 14 times over the course of the program, shocking Letterman but the author notes that it gave Letterman his best ratings ever.Two years later in 1996, Madonna called basketball star Dennis Rodman to help her have a baby and Rodman was happy to oblige. Rodman dated the singer in 1996, when she was at the height of her fame and Rodman was part of the legendary Chicago Bulls team dominating the NBA.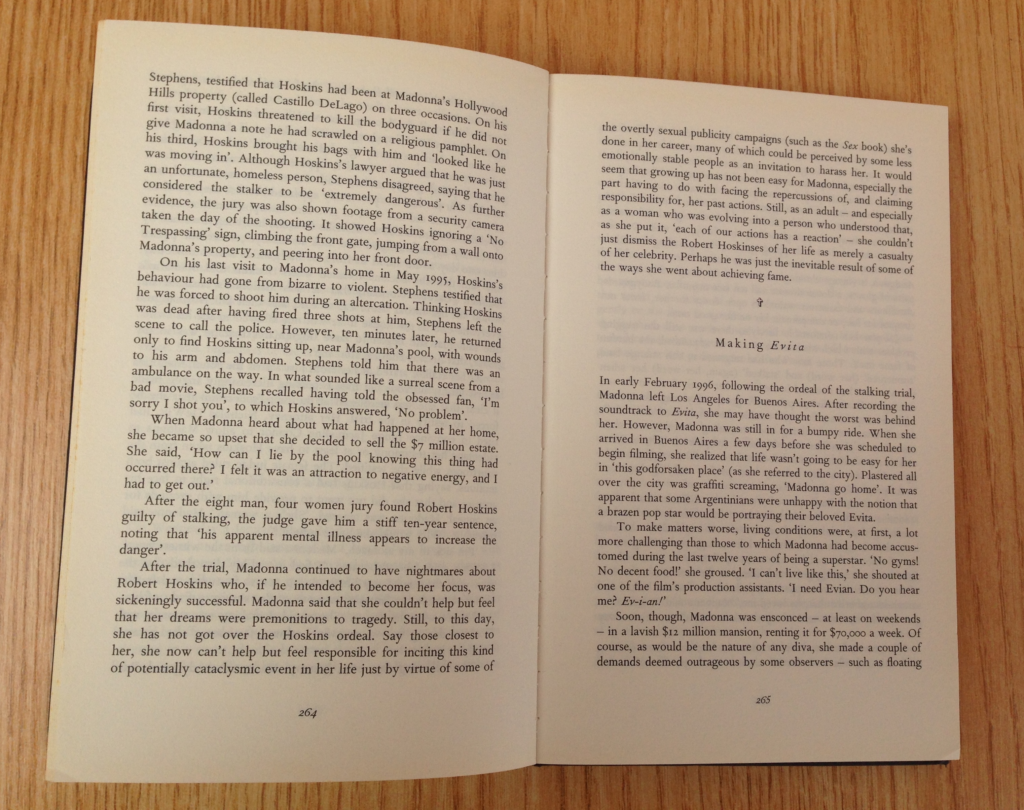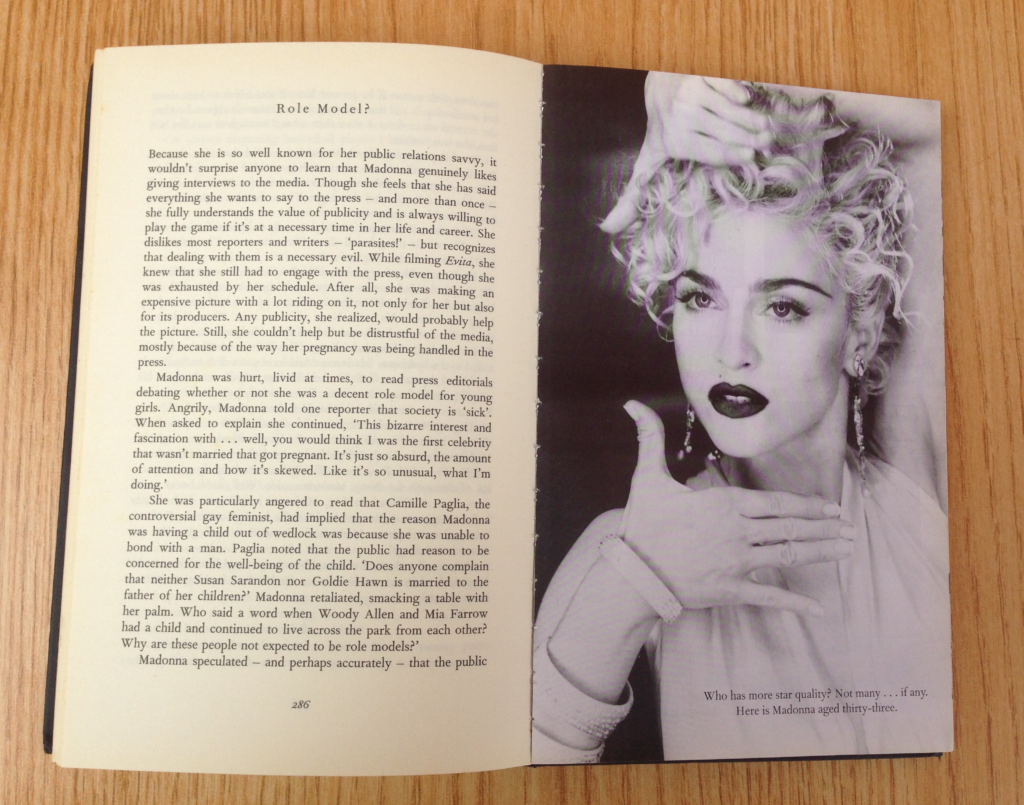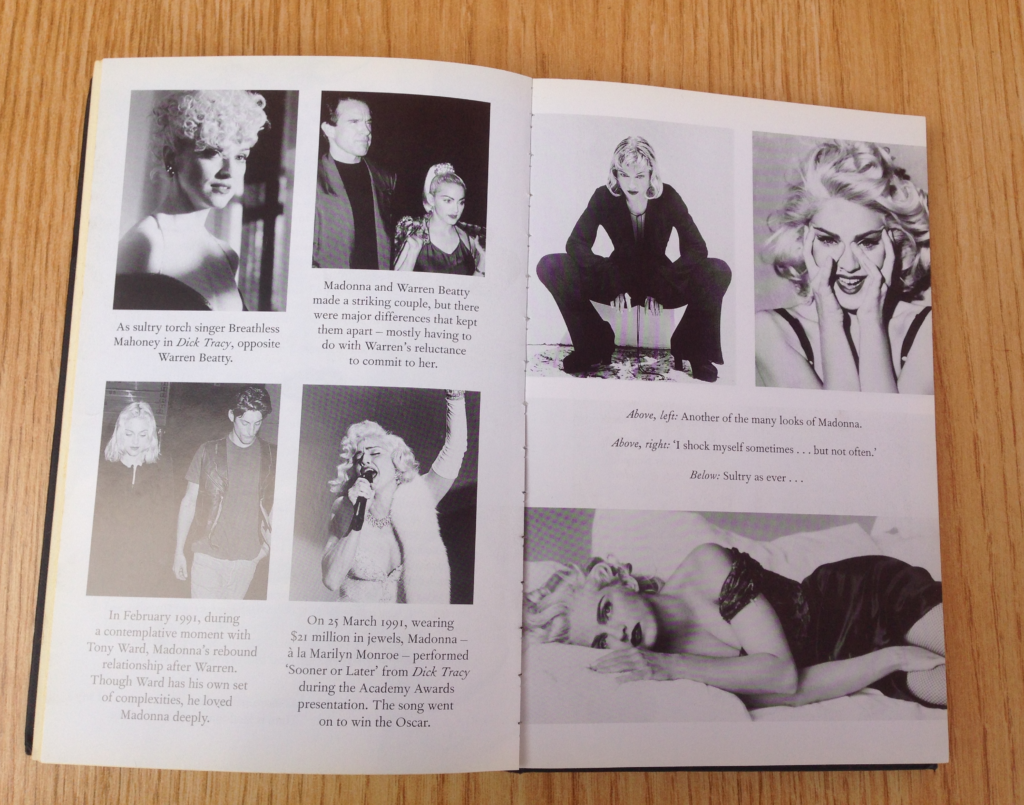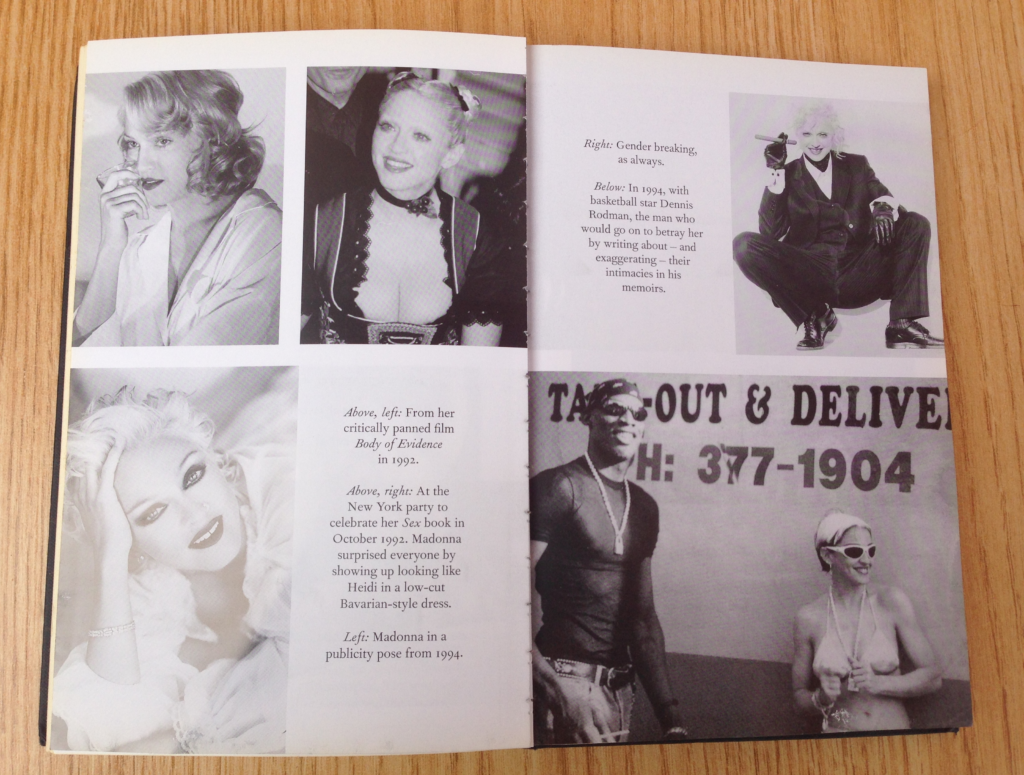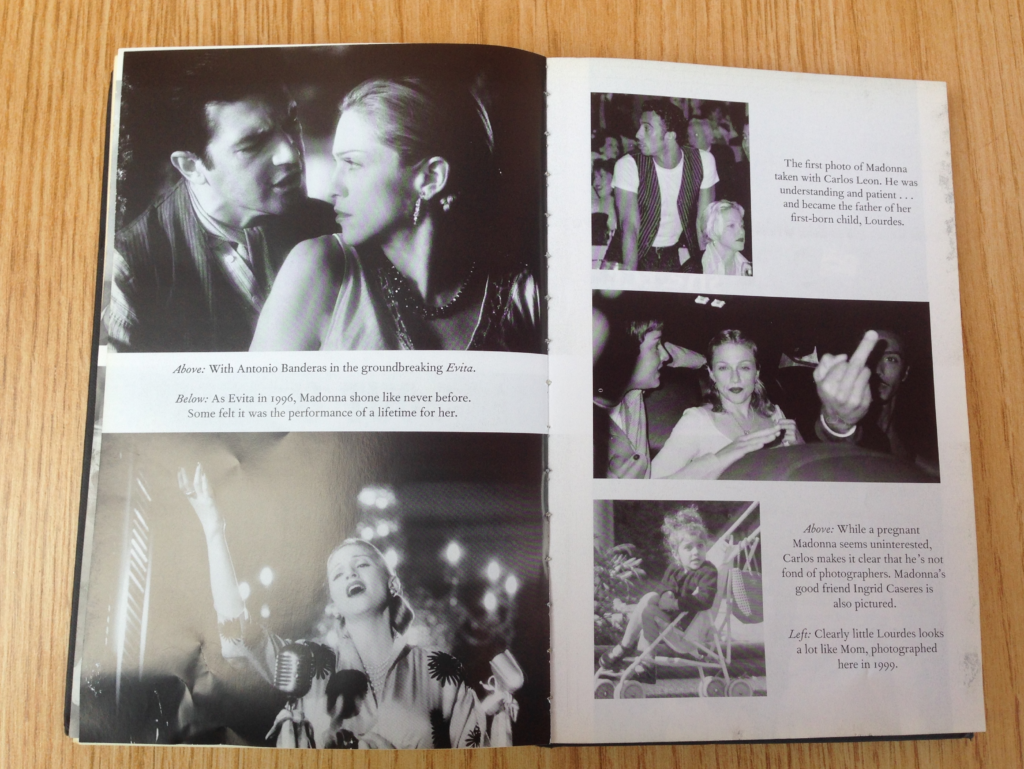 According to author, Madonna wanted to have babies with him, at the time, the basketball star was in Las Vegas and singer was in New York. Rodman flew five hours to New York and did his thing and flew back to Las Vegas. Sadly Madonna failed to conceive with Rodman and their affair ended after a few months, and she called Rodman "Daddy Long Legs" and described the star as a dud in bed. In 1998, Madonna was lucky in her quest to have a baby and conceived a daughter, Lourdes with her personal trainer Carlos Leon at Crunch, in Central Park. The same year, she appeared on the 1998 VMA's with Hindu markings on her face and body, offending many who hold this religious imagery near to their heart. For Hindus, they represent chastity, purity, and dedication to God, but while on stage, Madonna was simulating sex which didn't go down well with Hindus. After that, her next big move was marriage to Guy Ritchie whom the author describes as a perfect man for Madonna and together had a son named Rocco and as a a loving and attentive mother, Madonna has evolved into a different woman over the years.Madonna will remain one of the world's most celebrated entertainers, a highly sophisticated woman largely driven and determined to succeed at any cost but has remarkable vulnerability when it comes to matters of the heart and no doubt Contador Harrison is a hardcore fan of Madonna, still has a hard copy of Playboy magazine printed 32 years ago, for quick maths, in 1985, which was obtained from a childhood friend. Just like Madonna responded by saying "I am not ashamed," Contador Harrison isn't ashamed as well to be counted among the millions of Madonna fans.Reading this book, there's nothing much left to say about Madonna, the most successful female artist in the history of music with more than 350 million albums sold to date.Madonna's distinct voice and musical style have shaped popular culture for more than three decades, a duration your blogger has existed on this planet called earth.Madonna's her unique sound and artistry makes her one of the greatest artist's ever and her achievements in mainstream music will never be matched.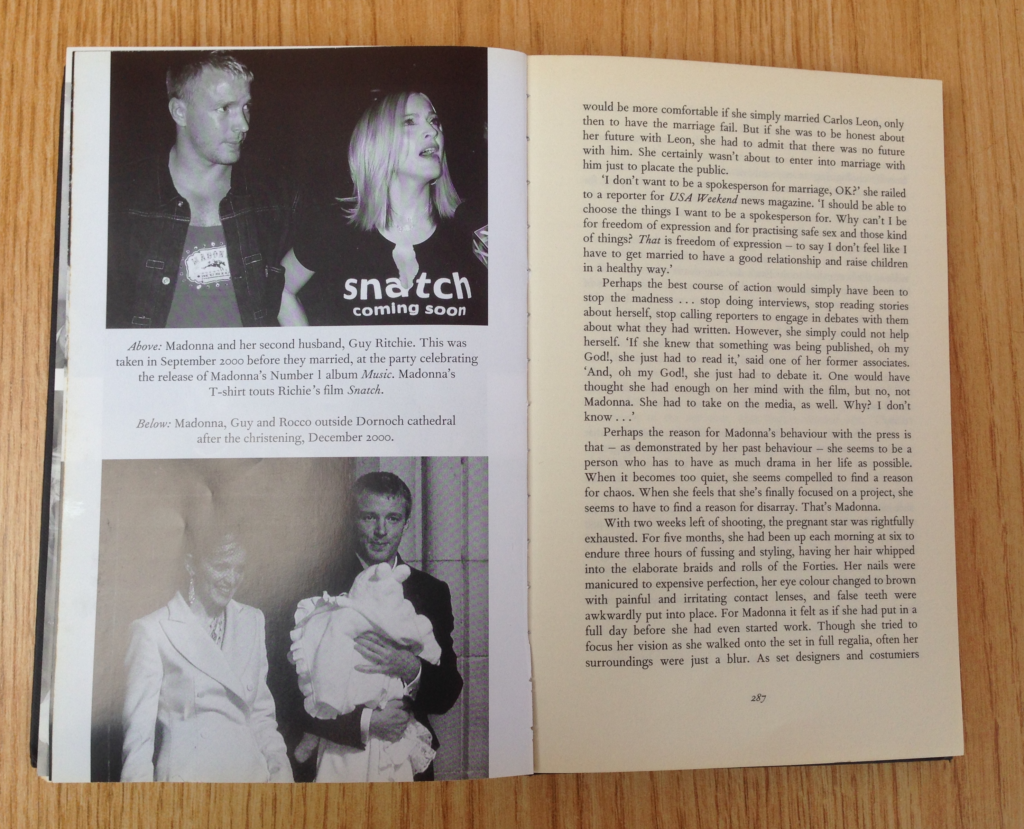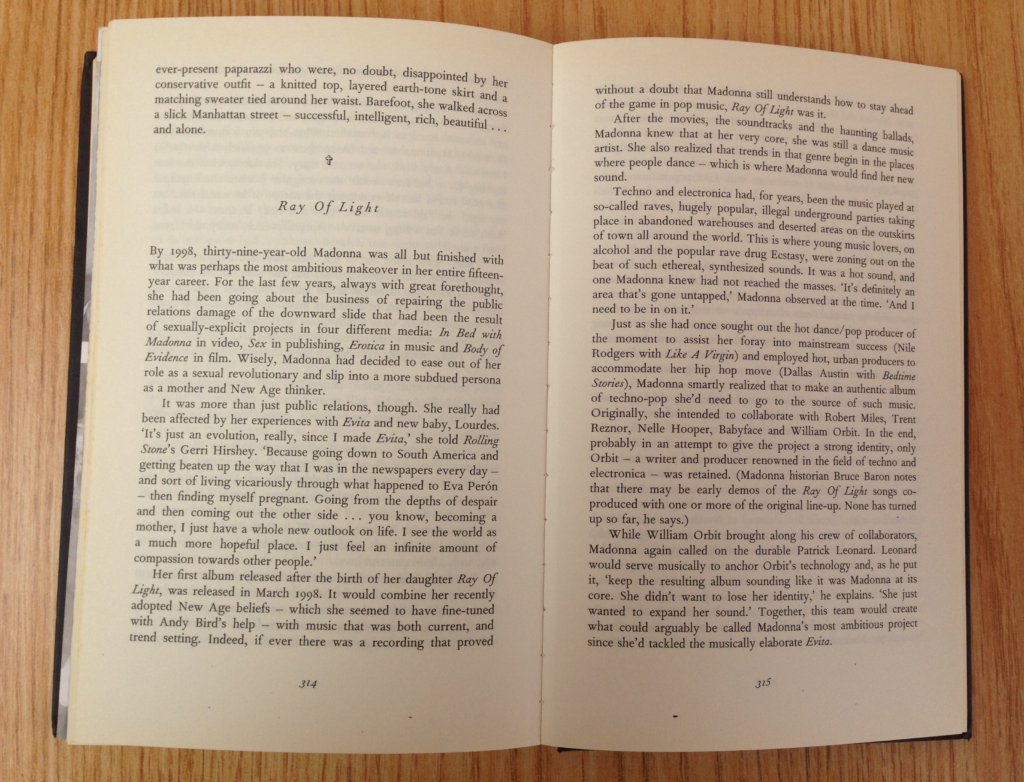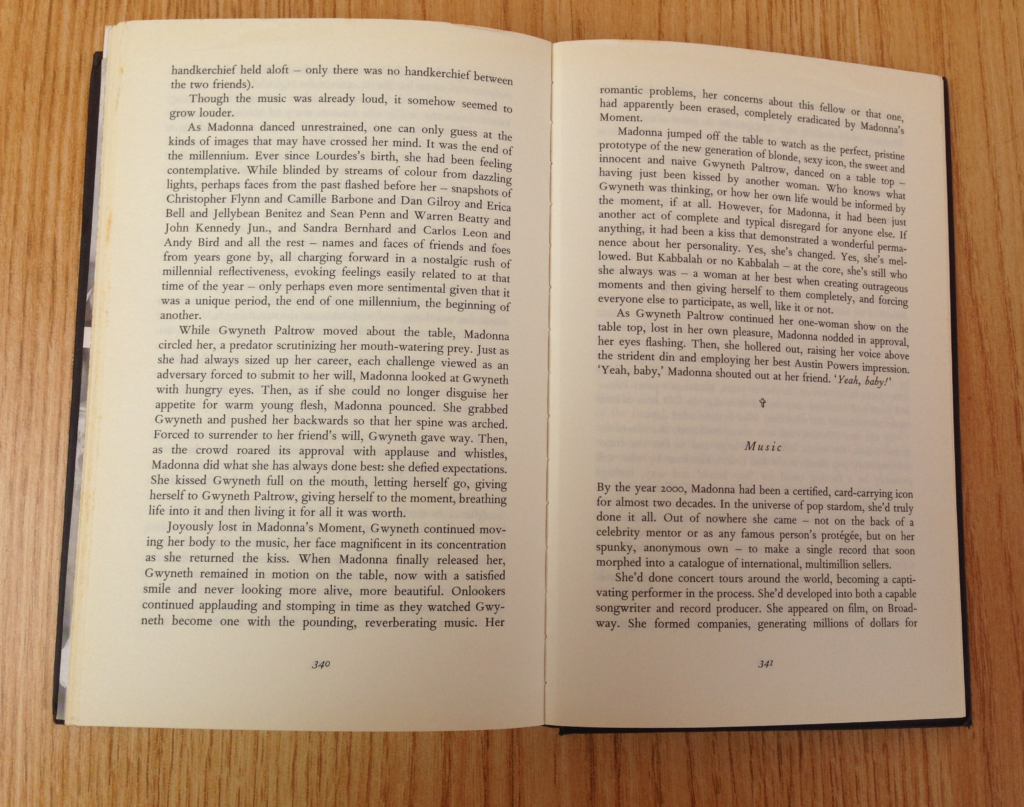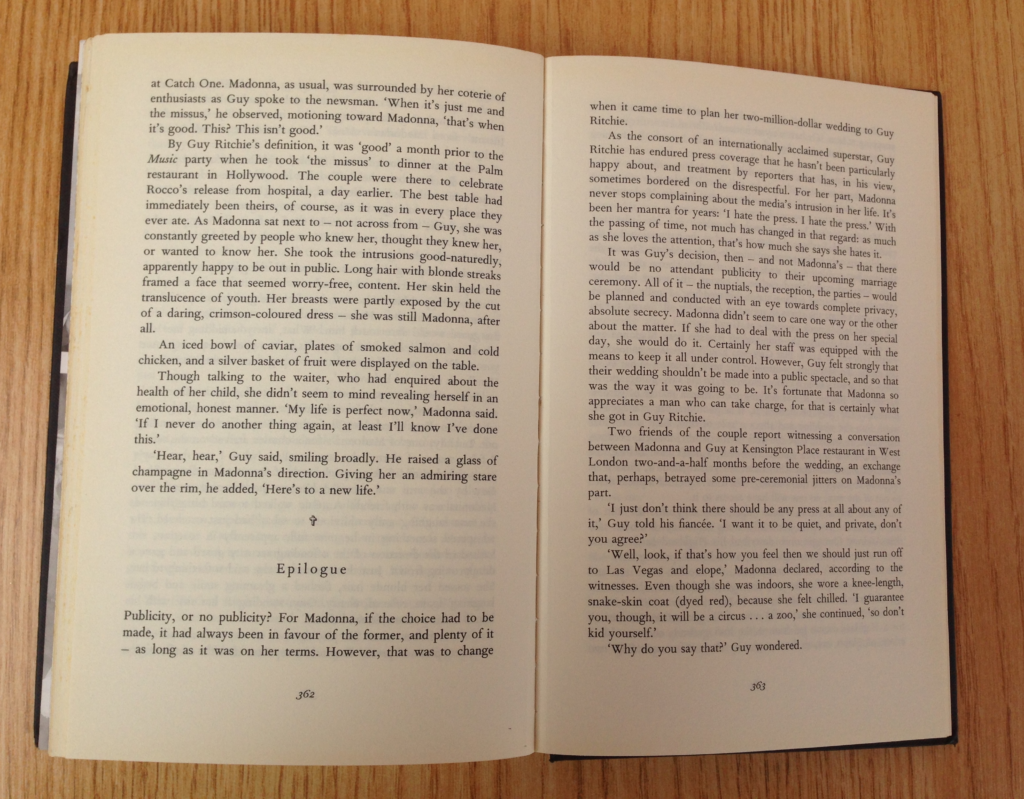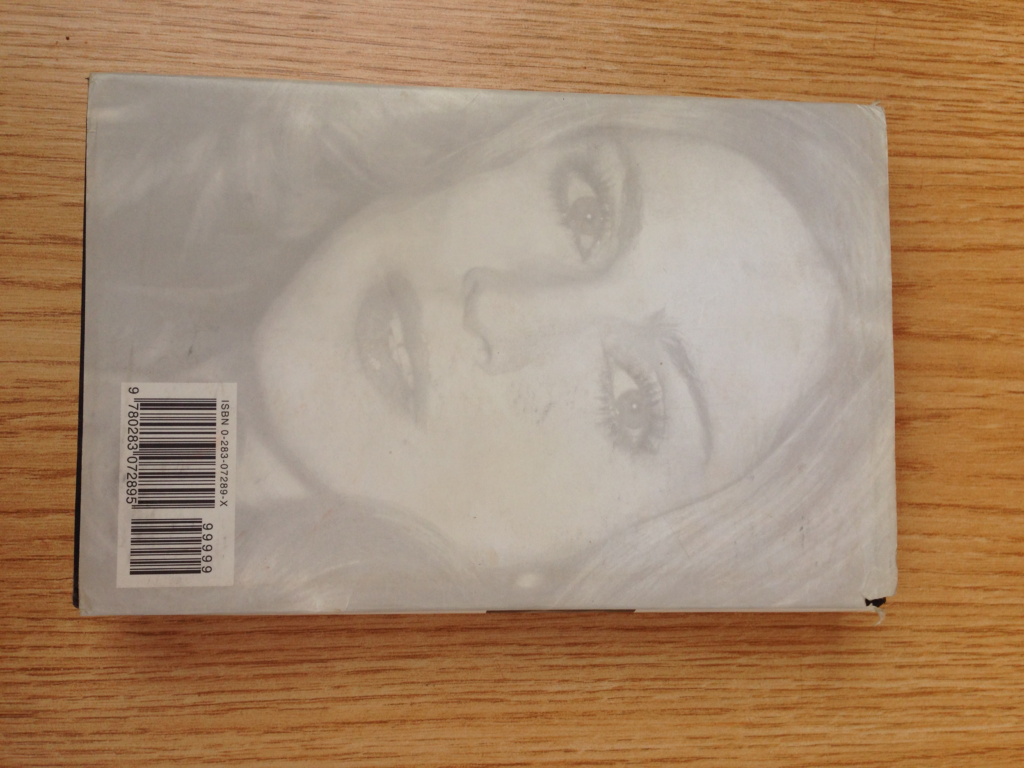 Previous
Next