Konza Techno City
Posted on December 17, 2012 09:43 pm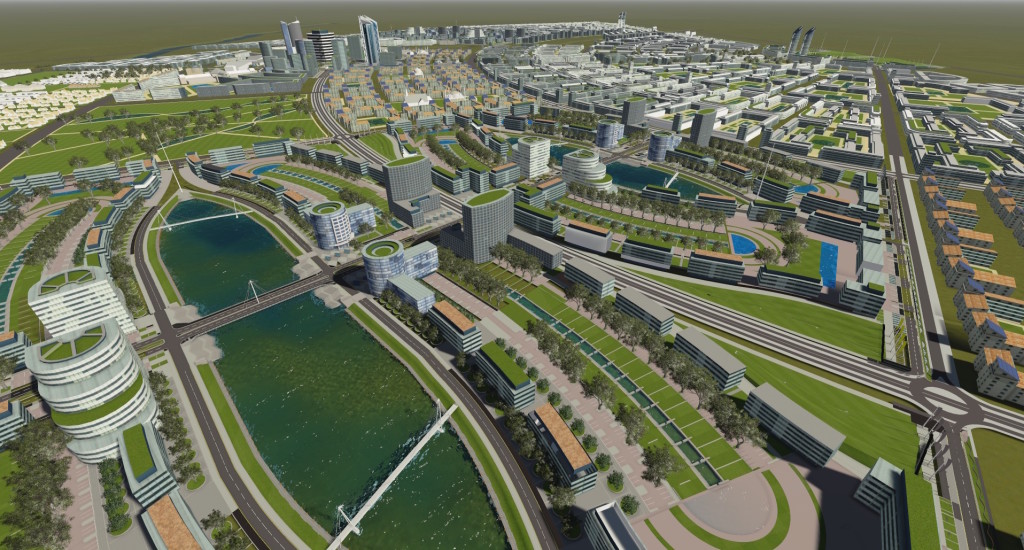 The Kenya Government has detailed its strategy to boost the countries's digital economy, as part of the exiting President Stanley Mwai Kibaki administration's plan to help the state adapt to disruptive innovation and increasing competition from developed economies. It's going to be Kenya's first technology city and is $10B project and is expected to kick off next month. The plan includes initiative to identify investors, opportunities in Business Process Outsourcing as well as smart work hubs and the implementation of the Kenya Government's open data initiative. Kenya authorities are also seeking to raise the profiles of Nairobi and Konza, with the aim of positioning the city as a global hub for digital and ICT talent. The impressive plan has been in the pipeline over the last few years when the Government set innovation and productivity targets under the ambitious vision 2030.
Under the plan, the ICT industry is expected to account for 10 percent of the Kenyan economy by 2030. The Konza City project will be the source of around 50 percent of Kenya's total exports of telecommunications, computer and information services according to the foreigners investor guide I got from a friend.
There is no doubt that Kenya has placed itself on the ICT global arena with wonderful innovations most of them award winning including famous Mobile money platform M-Pesa pioneered by one of Africa's most successful telco company Safaricom. It is also critical for Kenya to build on its digital strengths in order to help boost innovation and productivity gains across other sectors the way M-Pesa has done to the unbanked population. Just like other investors I welcome the plan although there are some issues that would need to be addressed to ensure it is a success. If Kenya want to make Konza city an IT skills hub they got to make it more attractive for students to get higher degrees and higher training at country universities as Kenya just like many other African countries does not produce enough home grown PhD students. The country would also need to deal with the issue of Kenya being seen as a high-cost destination as multiple reports have indicated. Kenya will be competing against South Africa and Egypt all of who use much bigger subsidies and the like to lure investment. In order for Kenya to attract major ICT investment and boost flows of talent in the country, it would be necessary for Konza and already developed Nairobi to collaborate.Watch Konza City project video below to understand the concept.
The Konza City plan offers solutions to a range of issues impacting growth in the digital economy including export opportunities, innovation, productivity, investment, skills, employment and workforce participation, business conditions and global competitiveness. Kenyan Government has shown its interest and willingness to respond, but we still need to see the action and how real and effective the initiatives are for any willing investors. Kenya's climate, beauty and culture gave it an advantage over many other countries and that it was a viable and critical objective for it to be a global ICT talent hub. In my opinion Kenya can be a global talent hub and already it is in some ways. For Kenya to remain a key player on the global stage it needs to be doing stuff at a global standard like Mobile money transfer platform M-Pesa. I also think that greater incentives were needed for entrepreneurs, similar to those on offer in developed economies. It doesn't have to cost Kenya money, the country need just to change the tax equation for start-ups and investors of Konza City project.
Previous
Next