Kiira Motors Uganda:Opportunties and challenges ahead
Posted on March 17, 2016 12:42 am
Although second cars were flying off the shelf in Uganda before the introduction of higher taxes during the last budget of 2015 – 2016, this year is shaping up to be a new ballgame altogether according to the independent research conducted in the first two months of this year.A research firm recently revealed that the outlook for Uganda's auto industry in the months ahead is on the cautious side, with living costs on the rise and the Ugandan shilling continuing to slide.The impact of these factors is being felt across the automotive  sector in the form of higher component costs and overall lowering margins for second hand car dealers. On the other side, e-commerce platforms in the country like Cheki.co.ug has seen a growing local market, with Ugandans, South Sudanese and Congolese citizens comprising the majority of the consumer base. According to a survey conducted by a top e-commerce platform provider, online demand for auto parts and accessories among vehicle owners is set to continue increasing over the next few years.  It is inevitable that competition will grow stiffer, as Uganda begin to see more automotive distributors and vendors in Uganda as well as other East African countries turning to these online channels to access foreign markets.According to industry data in my possession,Uganda is one of the top automobile markets in the East African region, with an annual sale of around 100,000 cars and a combined total of over 200 dealers for second hand cars and part suppliers.
To sustain this industry amid the current Uganda shilling situation and the increase in cross-border trading, automotive dealers will have to be one step ahead in its technology and processes.The progression of technology has always been integral to each industrial revolution wave for the last three centuries.In Uganda, digitalisation of Kiira Motors Corporation, a government owned firm is expected to revolutionise manufacturing processes across the East African auto mobile industries, enabling businesses to gain a competitive edge over other companies especially those from Asian markets. In a nutshell, digital solutions will work to link up automation components such as controllers and motor management, including other hardware and software interfaces, with a host of sensors and actuators.This way, plant operators at Kiira Motors Uganda will gain enhanced visibility of the factory's processes as manufacturing data is centrally consolidated and updated in real time.This data trove will signify the transformation of the entire product and production lifecycle, equipping Kiira Motors Uganda with greater control over their product quality, factory efficiency and time-to-market targets. Product design and product planning, for example, are two key processes in automotive production, with the potential to determine factory performance and overall product quality.Typically, it takes months for a particular car model design to be fully developed.A significant amount of time goes into creating and recreating physical prototypes, which undergo time-consuming tests to determine its vehicle performance and suitability for a range of applications.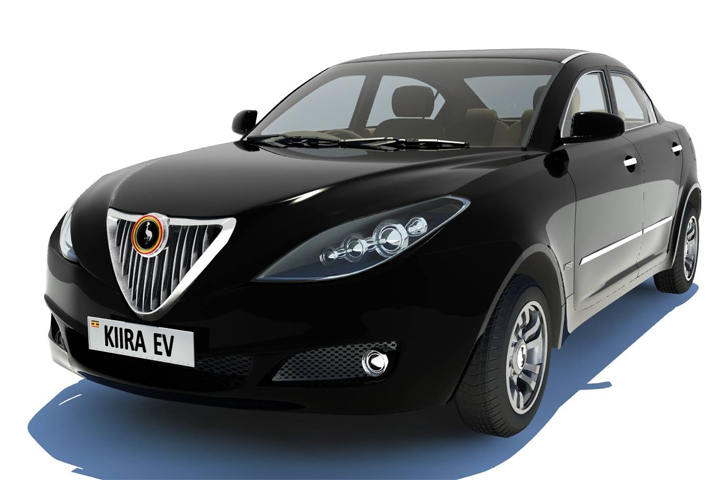 With digital technologies, Kiira Motors engineers will be able to leverage on its simulation capabilities to create and test these virtualised prototypes. In a nutshell, expenses and time spent are reduced, as fewer physical models have to be built and assessed during the design process. Kiira Motors Corporation Uganda production planning should be optimised with digital solutions that allow manufacturers to simulate the placement of new production lines to determine the best plant layout and equipment locations.Being able to perform feasibility analysis on digital models of assembly manufacturing processes will help Kiira Motors Uganda increase the likelihood of achieving time to market targets as potential issues are eliminated from the get go.Furthermore, with proper alignment of manufacturing processes with product designs, there is greater quality control and wastage in the form of scraps and rework is reduced.In this world of ever-changing market demands and cut throat competition, Kiira Motors need to be nimble and adjust quickly whether by adopting new technologies or reassessing their overall strategy. Considering the challenges faced by other African auto manufacturers, it is important for Kiira Motors Uganda to leverage digital solutions as a way to elevate its production processes to the next level.With thorough planning and the enhancement of efficiencies, manufacturers can lower overall costs and ensure quality output. This way, Uganda's automotive sector will be able to secure not just a local but Africa's competitive advantage as well.
Previous
Next