Kenya Airways in $290m loss
Posted on July 31, 2015 12:00 am
Kenya Airways(KQ) has reported the financial results year ending March 2015 that has seen one of Africa's largest airline company post $290m after-tax loss.According to statistics available, this is biggest loss posted by a Kenyan company. The carrier has attributed it losses to slowdown in tourism industry. "There has been a reduction in tourism numbers. We are a significant carrier of tourists into the country," KQ Managing Director Mbuve Ngunze was quoted by local media.The annual loss in my opinion could also come from rising fuel prices, a series of strikes that temporarily grounded its fleet and its struggling international business division.The Kenyan flagship carrier's net loss for the 12 months through June 30 is an indication that aviation sector in Africa is headed for rough future.To help Kenya Airways deal with growing operational costs due to currency depreciation, there's need to increase efficiency to survive.Contador Harrison thinks it will be a long time until the Kenya airline industry starts to enjoy healthy profits again given the shilling valuation that is not getting any better.The Kenyan currency depreciated by more than 10 basis points to hit Kshs.101 per dollar two weeks ago, according to the Central Bank of Kenya statistics available online. The currency has weakened more than 3 percent this month alone.The unstable global oil price is also highly affecting the aviation industry.The unstable oil price was not due to a scarcity of oil but rather because of geopolitical conditions, for instance in Yemen, Saudi Arabia, Syria and Iran. It is harder to predict.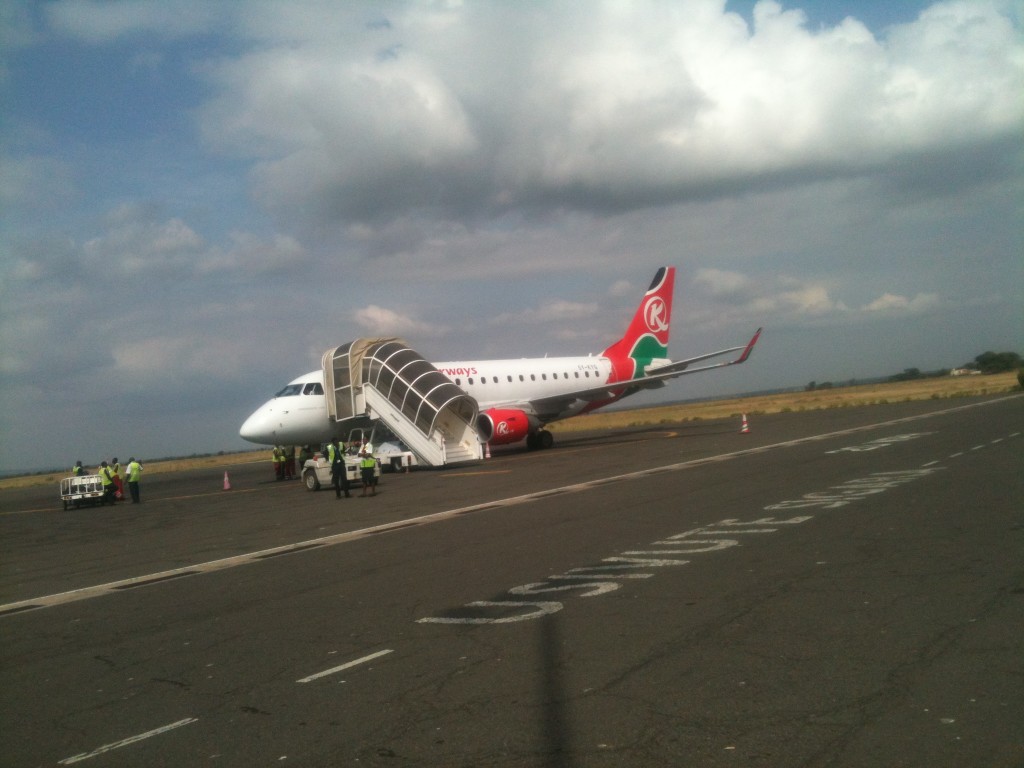 Kenya Airways has cited the depreciation of the shilling and dwindling tourism arrivals, higher airport taxes and the absence of improvements in Jomo Kenyatta International Airport capacity as the main reasons for the company's slower growth.However, the largest airport in East Africa is undergoing expansion and major rehabilitation to meet increasing passenger traffic demand and may soon launch direct flights to United States of America.The gloomy forecast for the airline industry was not only occurring in Kenya, but also in other parts of African region.Looking at global trends in the airline industry, it looks like Kenya Airways is not the only one that is facing hard times.Trends also shows that the supporting industry surrounding an airline, for instance the maintenance facilities, tours and travel, grow faster than the airline itself. Airlines like Kenya Airways might as well have to increase their non-passenger revenue to survive.Challenges ahead are not merely due to the depreciation of the shilling but also to the Kenya open sky policy.The open sky policy allow airlines to fly to Nairobi and Mombasa without prior agreement.The Kenyan airline industry should also increase its capacity to serve more domestic and regional routes, before the market is tapped and taken by foreign airlines like Qatar Airways and Ethiopian Airline. There is no other option for Kenya Airways, which has been urged by national government and other stakeholders to reduce losses and its debt.Experts have argued Kenya Airways immediately need to list its subsidiary on the Nairobi Securities Exchange and would benefit immensely if it could execute it immediately in order to increase its capital.
Around 85 percent of the airline's revenue was derived from passenger revenue and, in the meantime, the airline is attempting to increase sales of international flights as well as revenue from cargo and charter flight divisions.The depreciation of the Kenya shilling is beyond Kenya Airway's control and the airline can only hope that it will soon be stabilized so it can manage business ahead.Most airlines plying Africa routes are suffering losses and only those with strong financial support would survive the current stiff competition.The airfares of most airlines were far from adequate to meet their operating costs, and therefore only airlines with strong financial backing could weather the fierce competition. Most domestic airlines are suffering losses but have refused to disclose their financial woes. My contact in Airlines consultancy recently showed me how airline business generated only a small margin of profit, and that they survived only because they had sufficient capital to counter losses but eventually they've to find solid finances.The fierce competition among airlines might mean disastrous consequences for passengers. With the airfares so low, I doubt if airlines like Kenya Airways can finance the maintenance of their air fleet, and this would be very dangerous for those on board the planes.Me thinks it is doubtful that the airlines could pay insurance for their passengers.Apart from strong financial backup, efficiency was the key to survive the current competition.Given the current trend among airlines like Fast Jet to lower their airfares in Kenya and East African region, there was no way for Kenya Airways to not follow suit.
Previous
Next