Kenneth Serufusa :Road carnage robs Uganda a great statistician
Posted on August 17, 2013 12:05 am
A couple of months ago, together with his father, we held a jovial meeting that lasted couple of hours. On Thursday this week, I made a phone call to inquire progress of our project but was instead informed that Kenneth Serufusa, a great friend and jolly bloke has been involved in a fatal road accident along Entebbe – Kampala road at the notorious Kitubulu area. Unlike few years back, road deaths in Kampala region are becoming an increasing worry for many motorists. Kenneth's father and I had discussed how buffoons have taken over roads in Uganda and little did we know that few months down the line, that menace come to take away one of our own. The chance of dying or being seriously wounded on Entebbe – Kampala roads is far higher when compared to other areas of the country. According to official statistics from Uganda traffic police department, there is a great chance the accident will be a head on caused by reckless driver. In addition, police statistics indicate the number of road accidents in Kampala region that include Entebbe have risen very sharply with motor bike accidents having leapt by almost double last year. Uganda police has time and again pointed out alcohol as a significant factor in accidents, as is using mobile phones while driving.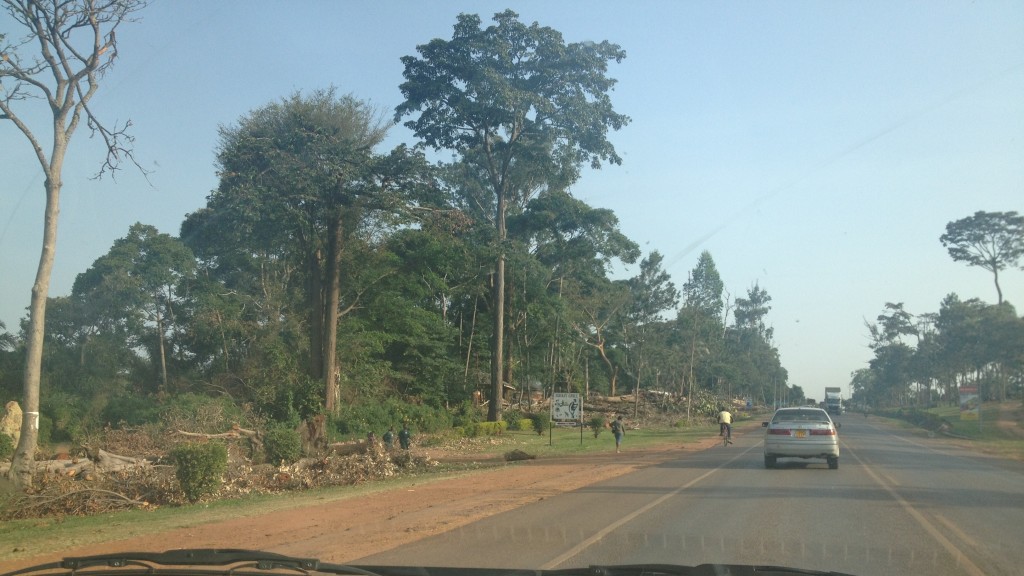 I have witnessed myself widespread habit of Ugandan drivers SMSing while driving especially in Kampala – Entebbe road, Kampala road and Jinja road in Kampala and Yusuf Lule road to mention but a few. Although the exact cause of the accident is yet to be established, one of the greatest causes of crashes are people driving without a license. Since I got to know him, Kenneth Serufusa was a licensed and a qualified driver. Kenneth knew how to drive, had driving skills of a professional driver and understood ethics and discipline and had respect for other roads users. However, some people drive without a license and despite the grave problem of people taking to the roads without a license, the law does not discriminate between licensed and unlicensed drivers because what differentiate them are petty traffic fine and affordable penalties. The low fines and penalties have made the reckless drivers not to fear police action. According to one of the school principal in an Entebbe driving school I had spoken to sometimes back, the school sometimes allowed the students to travel to school on motorbikes, unlicensed, due to a lack of reliable public transport especially mini vans popularly known as Taxis in Uganda.
What these reckless drivers and road speedsters forget is that when a life is lost, the devastation wrought on families through road carnage is irreversible. On top of the grief there is massive economic impact just like Uganda has lost a great statistician in the name of Kenneth Luyimbazi Serufusa. Kenneth was an Alumni of Kings College Budo where he sat for his Ordinary level and completed his high school education in Agha Academy in Nairobi Kenya. He was a graduate of Makerere University where he pursued a Bachelors degree in statistics. A former Citibank and Stanbic bank employee, Kenneth was a completely polished task accomplisher and was at time of his death proprietor of PhiXi Concepts, a real estate development company. Am deeply saddened by the waste of a young live of Kenneth Serufusa on the road and the impact emotionally and economically on the great family of Mr. and Mrs. James Serufusa as well as other family members and friends like me who are affected by the loss and bears the tragic news. I still feel deep empathy for the family of James Serufusa and wish to send my condolence to the victim's family and my prayers and thoughts are with them. It is clear traffic police department in Uganda has its work cut out to reduce road trauma and deaths.
Previous
Next