Kabalagala and sex are twins
Posted on November 27, 2015 12:00 am
Kabalagala is a Kampala Suburb that is easily the country's most famous Red light district. Kabalagala is also a commonly used name in Uganda for pancake and is the most diverse suburb of Kampala where locals and foreigners are inseparables. Sports betting shops, casinos, pubs, routes of pleasure, twinkling lights, night clubs, fashion and general shops and incredible number of commercial sex workers than anywhere else in the country, basically defines what the busiest area of Kampala.The Kampala city's red-light district, once labeled the biggest in region, is a must visit for anyone who want to know life in Uganda beyond the posh and leafy suburbs like Kololo. In one of those days I visited the place, at dusk in an open lane alongside a busy restaurant and well-lit road, the market was open. Four women, who might once have been young, shuffled into line and stared through the crowd. They wore the standard uniform of stilettos, tiny skirt and tinier blouse. Gesticulating wildly, the pimp spruiked their physical virtues to the ogling men of Caucasian origin.To overcome Luganda language problems, one of the blokes raised five fingers, then circled thumb and forefinger. Fifty dollars a session! Some red-light spot in Melbourne or Amsterdam's De Wallen district, where girls pose in shop windows? Or could it be Thailand's capital notorious Soi Cowboy? I can't tell but the difference is that those globally known sex centers are too dignified. Kabalagala's one's, they are prim, clean, image-conscious for clients and you'll get services offered there depending on your pocket in what I can consider to be the opposite heartland of Uganda's conservative values.In Kabalagala, the little red dot where sex business is uncontrolled, graffiti vandals get whipped and chewing gum is banned in those service areas for what an insider revealed to me is what commercial sex workers consider as disruption when they are putting their best foot forward.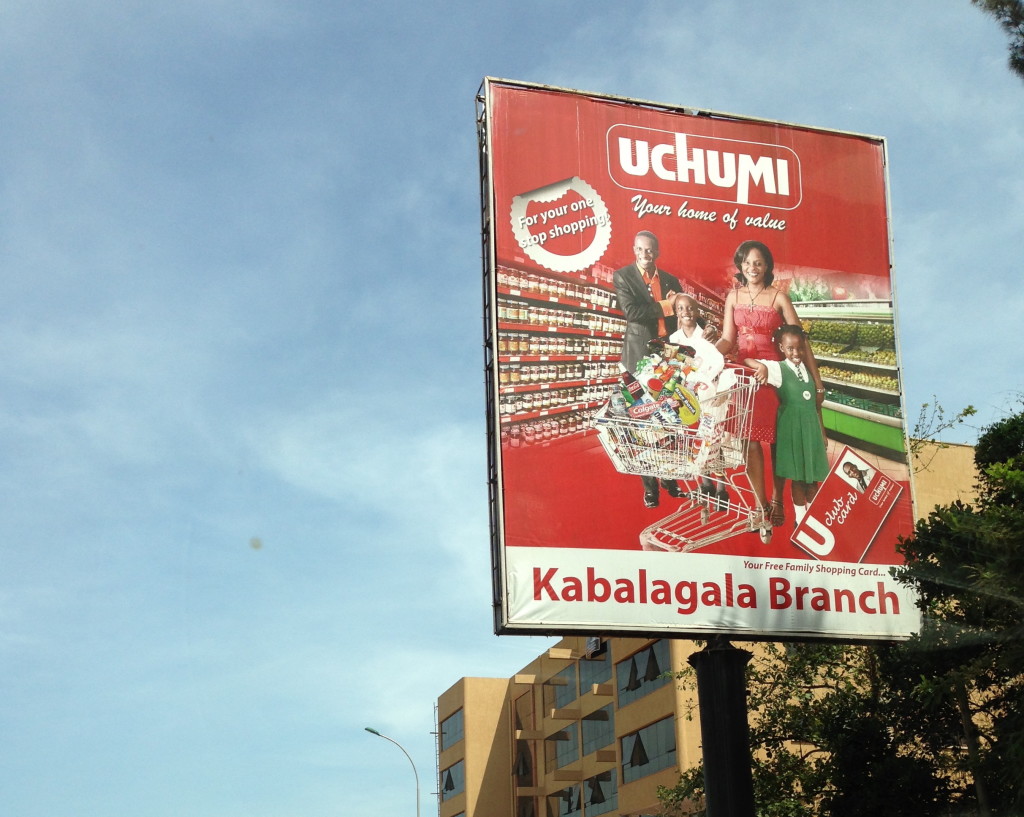 Kabalagala is also a center of sleaze.You won't discover the wares and whores listed in the splendid online brochures, though the suburb's many hotels are located near Kampala International University and a few minutes ride to upscale attraction of Wonder World Amusement Park, and relatively cheap hotels.Important issues for budget-conscious travellers, because Kabalagala is now one of the costliest suburb in Uganda according to new data. Kabalagala is also awash with eateries. No posh waiters to call you "sir" and "madam" as they shake out your serviette, only sweating girls in shorts and bum belts pointing at pictures on laminated menus but the food is plentiful, great value and absolutely authentic Uganda.However, Uganda Police Force, one of the best in East and Central Africa, describes the area as less secure for the flamboyant types who walk showing their bling as if their fathers or mothers own jewellery shops in Zurich.Those in Kabalagala just to sleep and eat tend to be ignored, particularly if accompanied by their spouse. Soliciting for sex is illegal in Uganda.The raw confrontational aggression that's part of Ugandan city nightlife in the early hours appears present in Kabalagala. Visitors including respectable tour groups using the hotels seem to be more concerned with value than vice. There's so much to see in Kabalagala, and it's non-stop. You won't fail to encounter Christian Dior here as the stores sell most things that you can find in other shopping areas like Lugogo shopping mall along Lugogo bypass, Oasis Mall along Yusuf Lule Road and Acacia Mall in Kisementi all within five to ten mins drive from Central Business District.Kabalagala doesn't start functioning till way after 10 a.m local time.A regulation prohibits alcohol sales between to youngsters but in Kabalagala you can hardly walk a distance without encountering a drunk teenager. Yet the streets stay busy, and open-front coffee shops keep trading.

Passersby flop into plastic chairs, dribble their way through soft-boiled eggs and Kabalagala, then doze off till the alcohol fridge is unlocked.Along with the prostitutes, mainly Ugandans, Ethiopians, Eritreans, Somalis, Kenyans,Tanzanians and Rwandese whose English doesn't extend to more than a few terms essential to their business, there's a Kabalagala resident population of pensioners exchanging banter with the girls. These harmless oldies spend their days in the cafés reminiscing of virilities lost while nursing icy $2 Bell, Nile Special, Tusker and Club Pilsner beers, four of Uganda's most popular beer brands.The locally bottled interrelation beer brands like Guinness and Heineken are three times cheaper the price of their European equivalent.Kabalagala's old fellows' days in their alcoholic arcadia are numbered because the area is being gentrified. The colonial era buildings, including the curious blocks with curved concrete outside staircases, are being smashed down to build more hotels and apartments.The men who do this work, mainly Ugandans, are the sex workers' main customers together with foreigners of European descent, Chinese, South Sudanese,Ethiopians, Kenyans and Somalis. They wander Kabalagala in their T-shirts, jeans and sandals picking their way through the sidewalk trade in bootleg cigarettes, video porn and drugs that allegedly enhance masculine performance.In Uganda, regulations also prohibit pornography and tobacco sales outside registered shops, but this is Kabalagala, a suburb built on business.Local police claim they now deploy several squad cars in Kabalagala every weekend, though blue uniforms are seldom seen. Presumably they're busy elsewhere sniffing out drug dens that are common around Kabalagala.Around a quarter of the residents in the area are mainly single young men and women who find freedoms in Kabalagala they'd never encounter back in their countries.The sad thing is that present day Kabalagala is doomed because new hotels and building will push prices into the stratosphere. By then Uganda's most famous Red Light District will be dead, its sunset folk dispersed, the university girls back in their homes, and Kabalagala will just be another boring suburb in an emasculated Kampala City.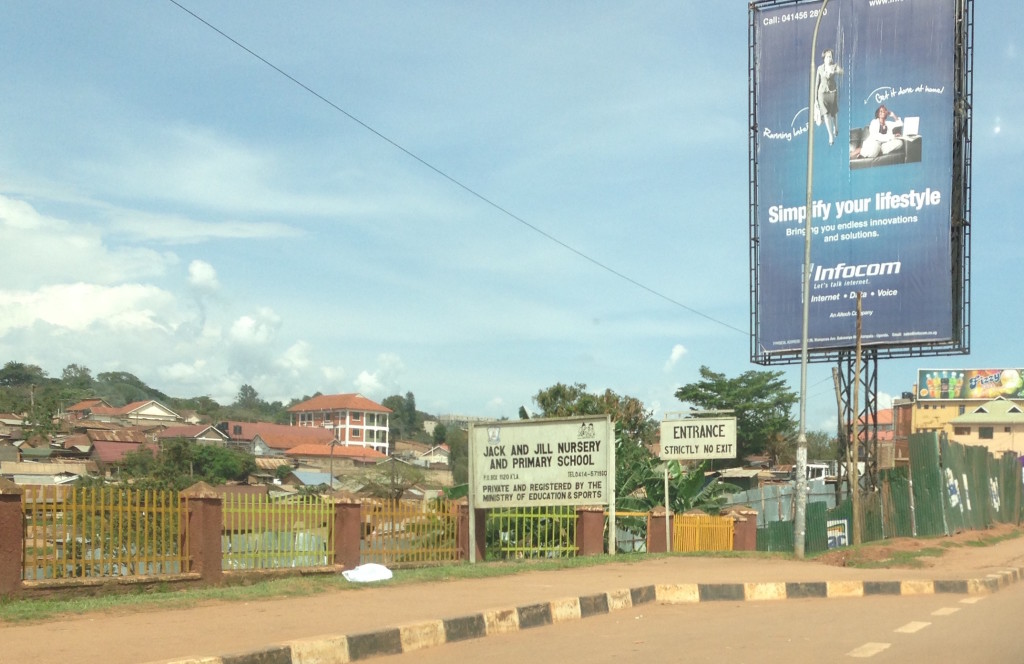 Previous
Next