Jon Huntsman 'Winners Never Cheat'
Posted on May 15, 2009 03:34 pm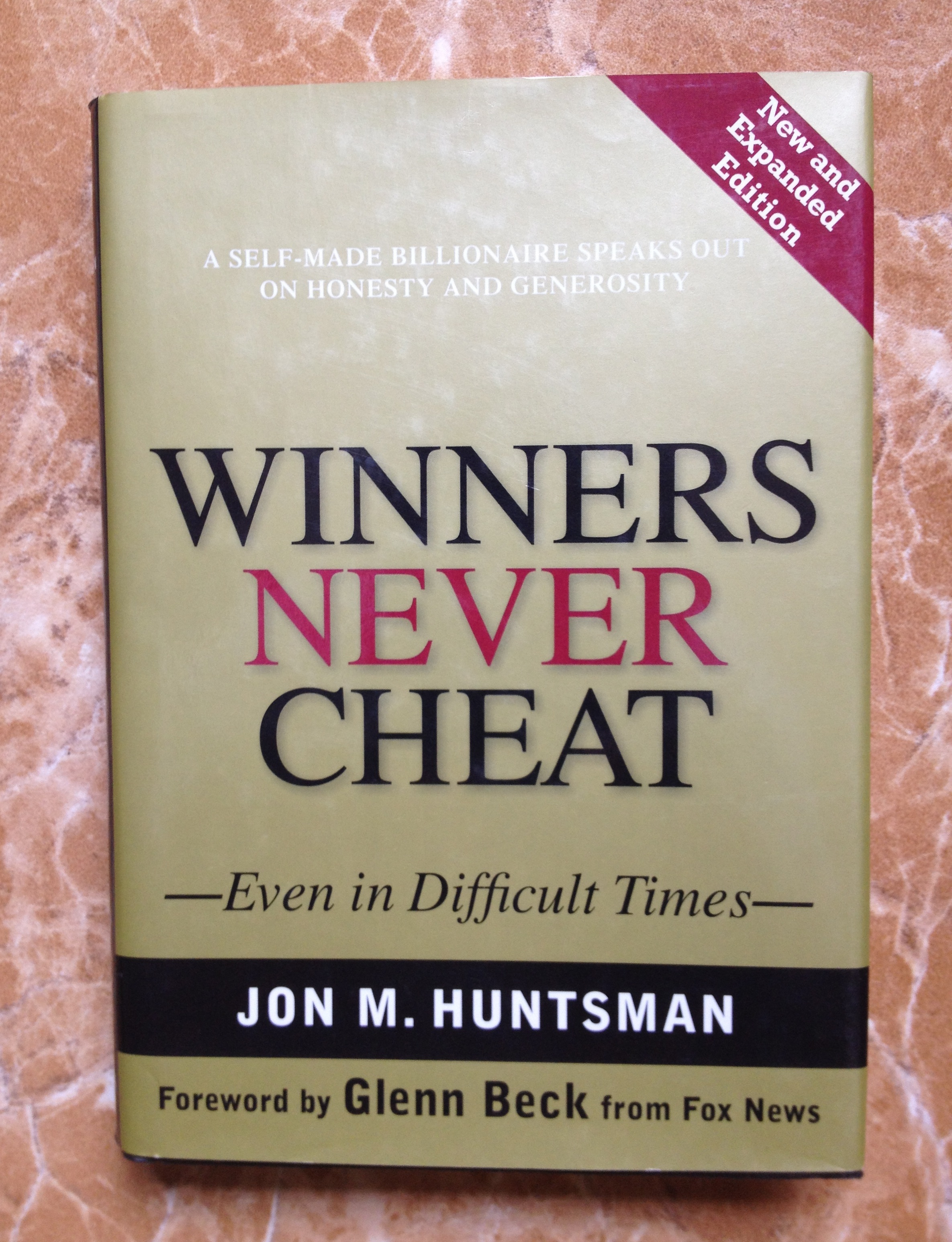 In an age of corporate scandals world all over,Jon Huntsman reminded me in this book about the enduring value of honesty and respect. Huntsman justifies that morality and compassion are essential ingredients to true success. Over the years, Jon's extraordinary business achievements have been matched by a sense of charity that continues to touch countless lives.The book is a refreshing and candid discussion on basic values that can guide us from the sandbox to the board room.Winners Never Cheat is a valuable handbook for anyone wanting to succeed in business, or life. It is a fact that all business enterprises are profit oriented, but the avarice for wealth and the ardent desire to stay competitive tend to lure more and more corporate executives to resort to unscrupulous, unethical practices. Although they may achieve temporary successes, their lucrative lies and fraud will be their ultimate undoing, causing great losses to their shareholders.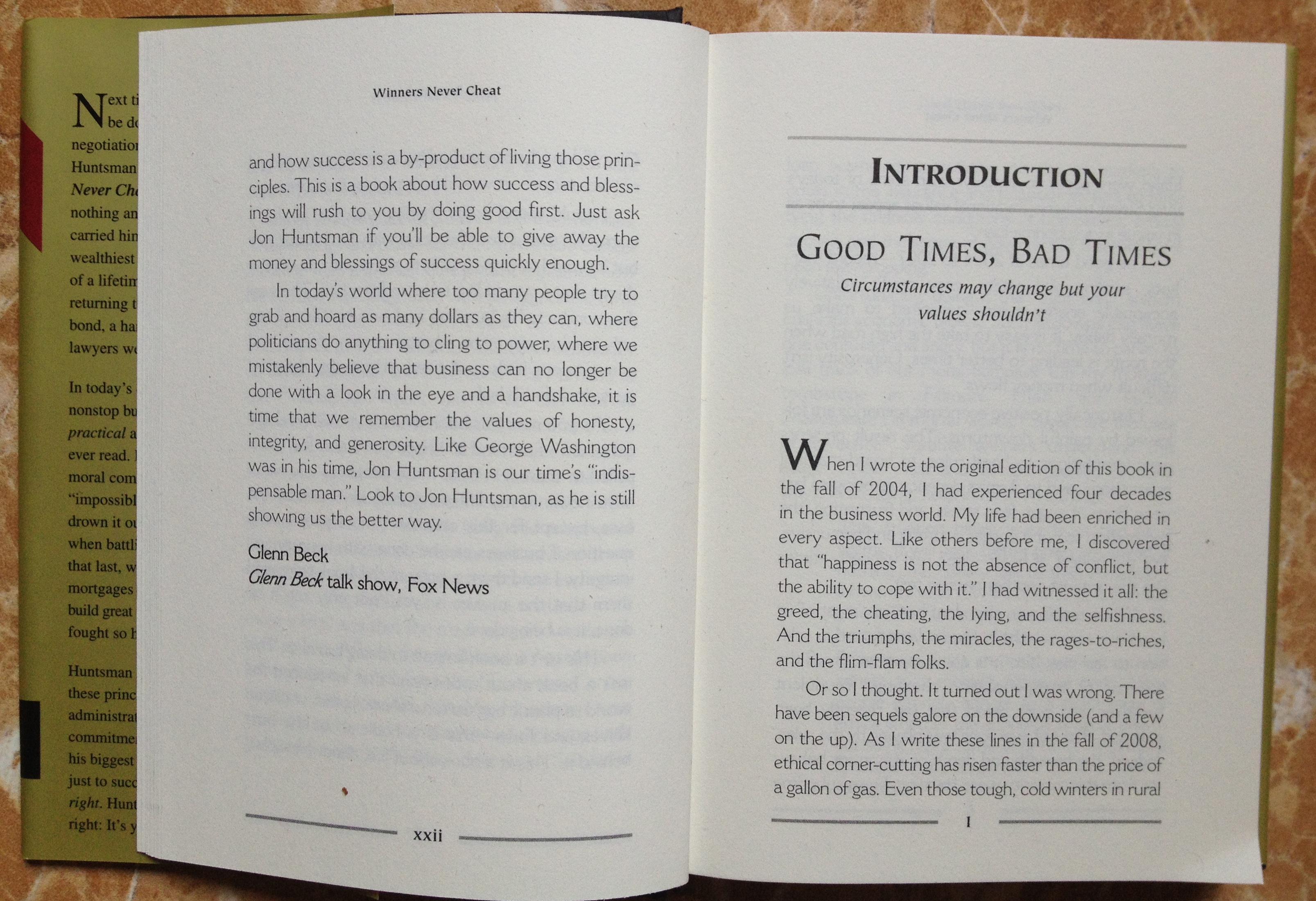 Jon M. Huntsman is chairman and founder of Huntsman Corporation. He started the firm with his brother Blaine in 1970 and by 2000, it had become the world's largest privately held chemical company and America's biggest family owned and operated business, with more than $12 billion in annual revenues before going public in early 2005. Huntsman was also a special assistant to the president in the Nixon White House and was the first American to own controlling interest of a business in the former Soviet Union.In his book full of quotes, Huntsman says "Everyone does it." Everyone cheats. Cuts corners. Tells lies. Maybe it was different once. Not today. If you want to succeed in this economic climate, you simply have to make compromises. Right or Wrong? Huntsman explains that one can succeed at the highest levels, without sacrificing the principles that make life worth living. The proof? You're holding it.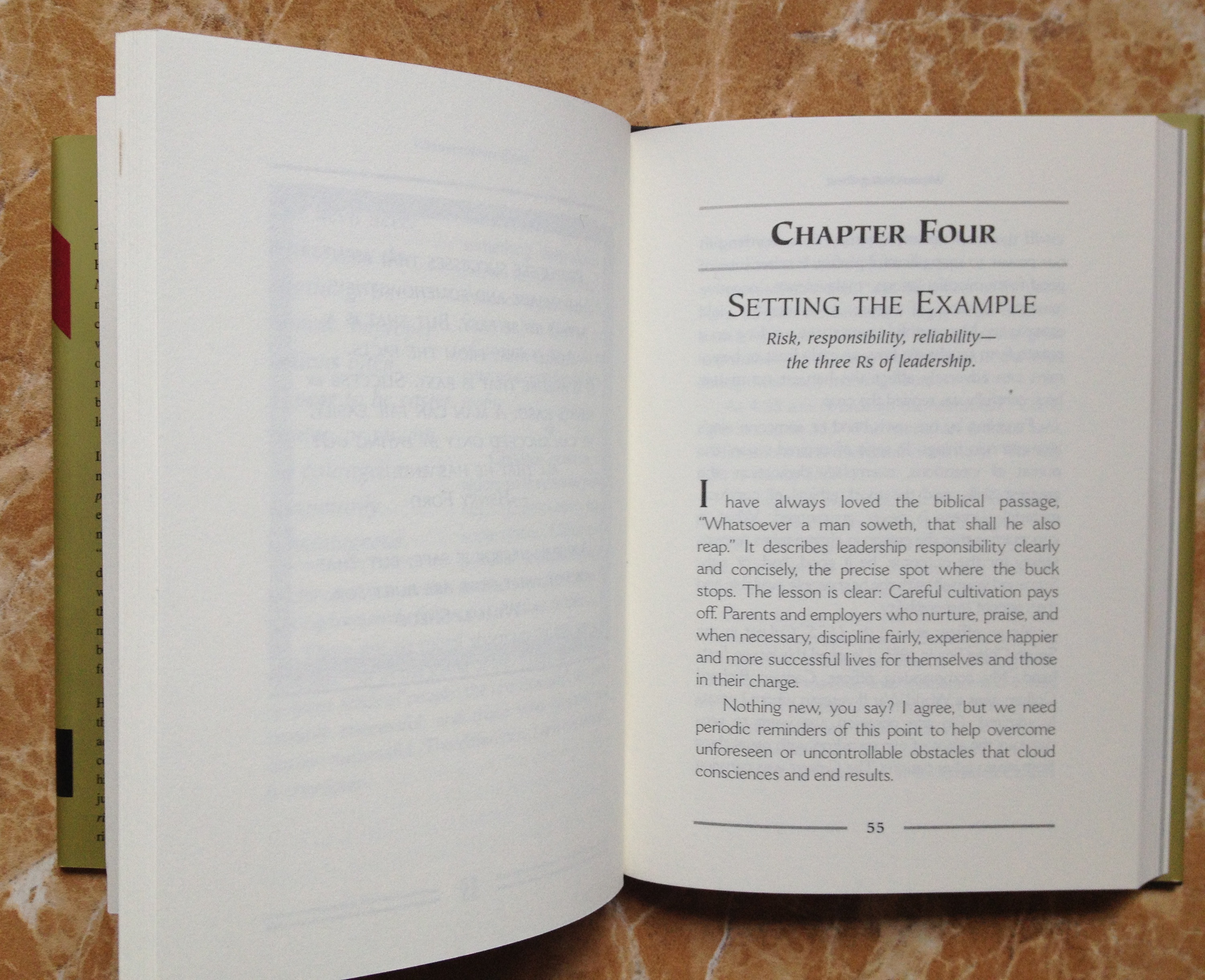 Jon M. Huntsman built a $12 billion company from scratch, the old-fashioned way through integrity. There were short-term costs and difficult decisions. There were tough times. Times just like today. But ultimately, leading with integrity wasn't just personally right for Huntsman, it also proved to be the best business strategy.In Winners Never Cheat, Huntsman tells us how he did it, and how we can, too. This book is about remembering why we work, and why we were chosen to lead. It's about finding the bravery to act on what you know is right, no matter what you're up against.It's about winning. The right way.Think about the kind of person you want to do business with. Then, be that person and use this book to get ourselves there.
Next time someone tells you business can't be done ethically corners must be cut, negotiations can't be honest then hand them Jon Huntsman's new book. Who's Jon Huntsman? Just someone who started with practically nothing, and built a world-class business that carried him to Forbes' list of America's wealthiest people.In this book, Huntsman presents the lessons of a lifetime which are passionate, inspirational manifesto to return to the days when our word was our bond, a handshake was sacred, and swarms of lawyers weren't needed to back it up.

This is no mere exhortation. It's as practical as a book can get. It's about how we listen to our moral compass. It's about how we build teams with the highest values, share success, take responsibility and earn the rewards that only come with giving back.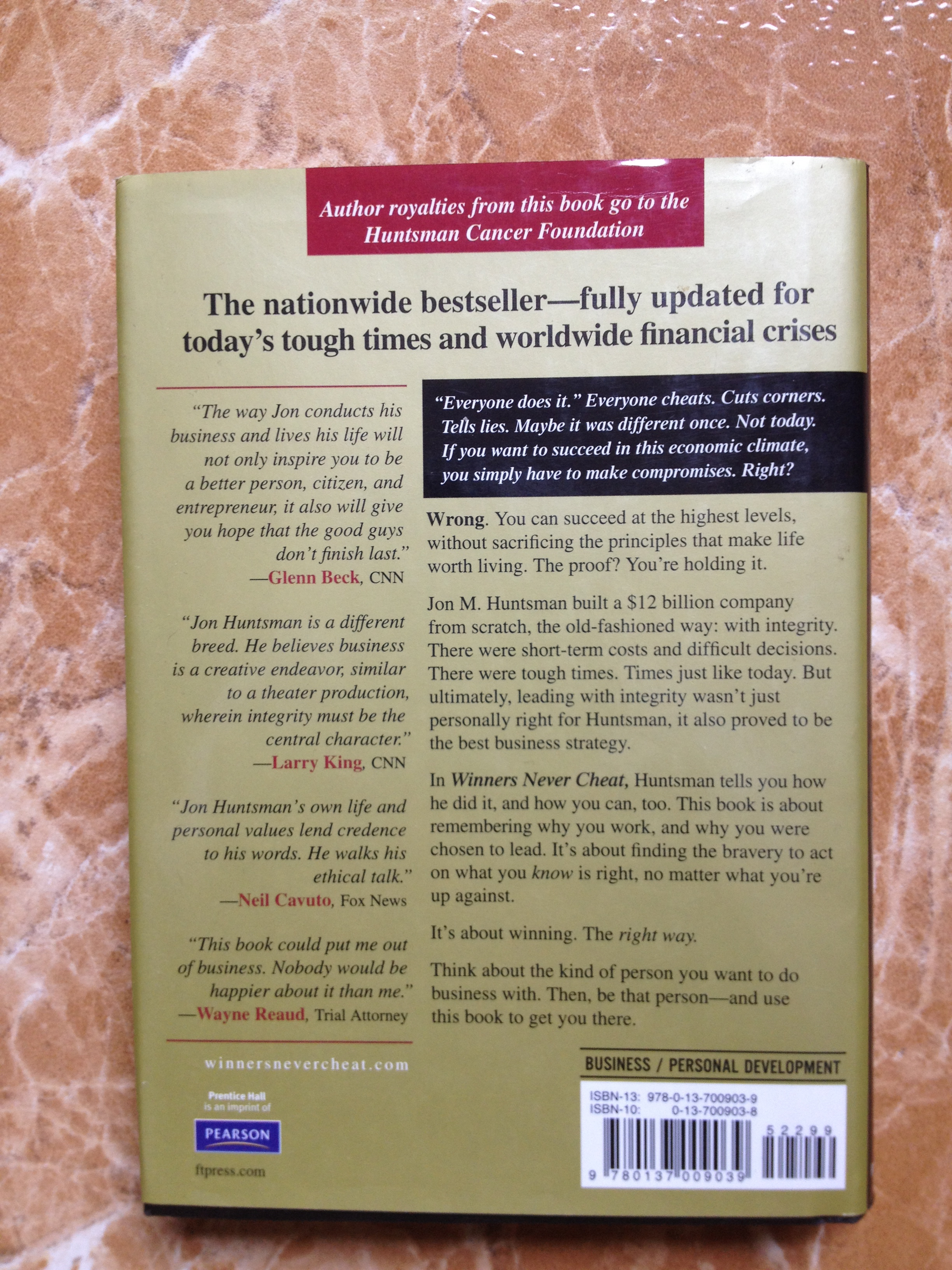 Huntsman built his career and fortune on these principles from his refusal of the Nixon administration's corrupt demands, to his lifelong commitment to charity, to the way he approaches his biggest deals.

You don't live these principles just to "succeed". We live them because they're right. But in an age of many business scandals, Huntsman's life proves honesty is more than right and it's our biggest competitive differentiator.Here are some of them as highlighted in the book.Winning the right way, winning for life – Compete fiercely and fairly, and win without cheating,Why we can lead – Risk, responsibility, reliability: the "3 Rs" of leadership,Putting the lawyers in their place – Our word, our handshake are more powerful than any contract,Graciousness is next to godliness – Respecting customers, partners, employees, even competitors,We're not totally "self-made," even if you think you are – The obligation to give back, returning the favors, sharing our good fortune,"The rationale that you have to cheat to stay competitive is a powerful lure. Moral bankruptcy is the inevitable conclusion."I couldn't put down the book after reading the first page. These are values universally cherished even for liberal minded people like me. My life is richer and mind is broader after reading the book and has convinced me about the urgent need for greater ethics in our public and private lives. With clarity, Huntsman shares how life of integrity and courage is a wonderful tonic for much of what ails us today. This book is a call for the corporate world to reassert accepted moral values and learn the responsibility of sharing gains with society, probably in line with the economic standard of states.
Previous