Jeff Koinange: Through My African Eyes
Posted on August 31, 2014 07:06 pm
Good journalism is about balance. Jeff Koinange, a well known award winning Kenyan Journalist experience of journalism has taught him to be strong-willed and stand up for his dreams, even though some people underestimated him because he was an African from the relatively unknown country Kenya. Formerly of CNN International, where he worked as channel's Lagos Bureau Chief for five years and then CNN's Senior Africa Correspondent in South Africa, Jeff Koinange believes that hard work and perseverance are important in the journey to become a successful and internationally respected journalist as his autobiography's 258-page book Through my African Eyes reveal. The Foreword is written by another Kenya's literature icon Ngugi wa Thiong'o and the Preface is by retired South African President Thabo Mbeki and attention getting endorsement from Henry Louis Gates Jr, a well known Harvard University's literary critic. In his journalism career, he has traveled to 47 of the 54 African independent countries, an incredible achievement. It a story that to me shares the benefit of having a skilful mentor to guide an individual aspiring to pursue their dreams. In his book, it is clear that exposing the evils in African countries wasn't a cakewalk for the well built Journalist pointing the scalpel at festering wounds, but also about progress and positive change in his country of birth.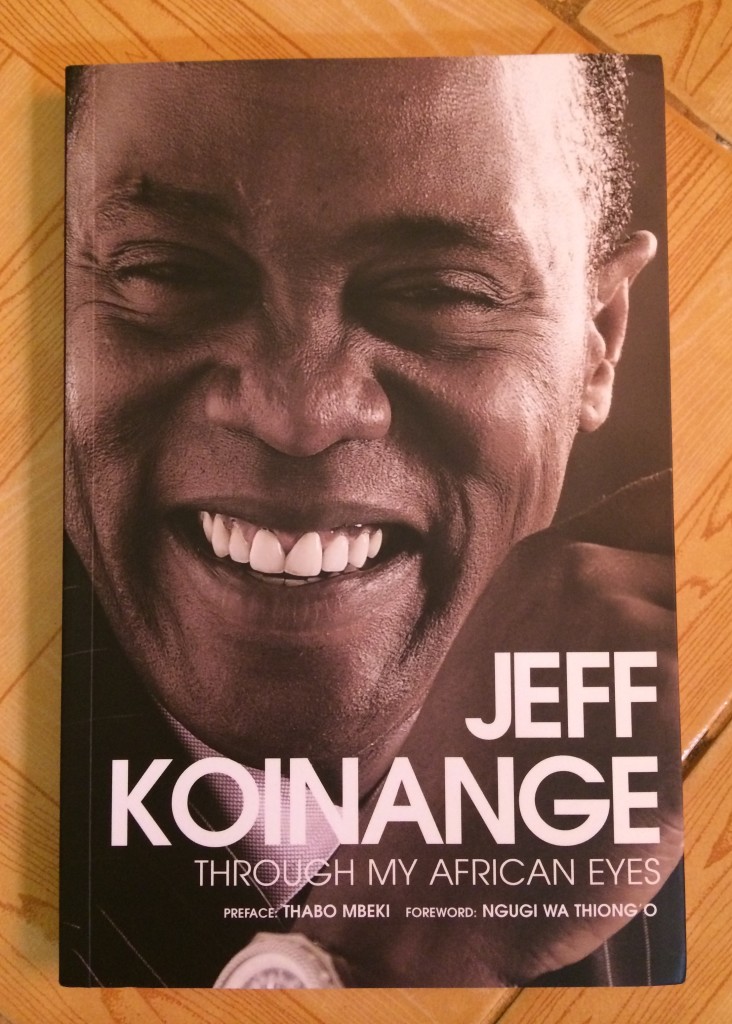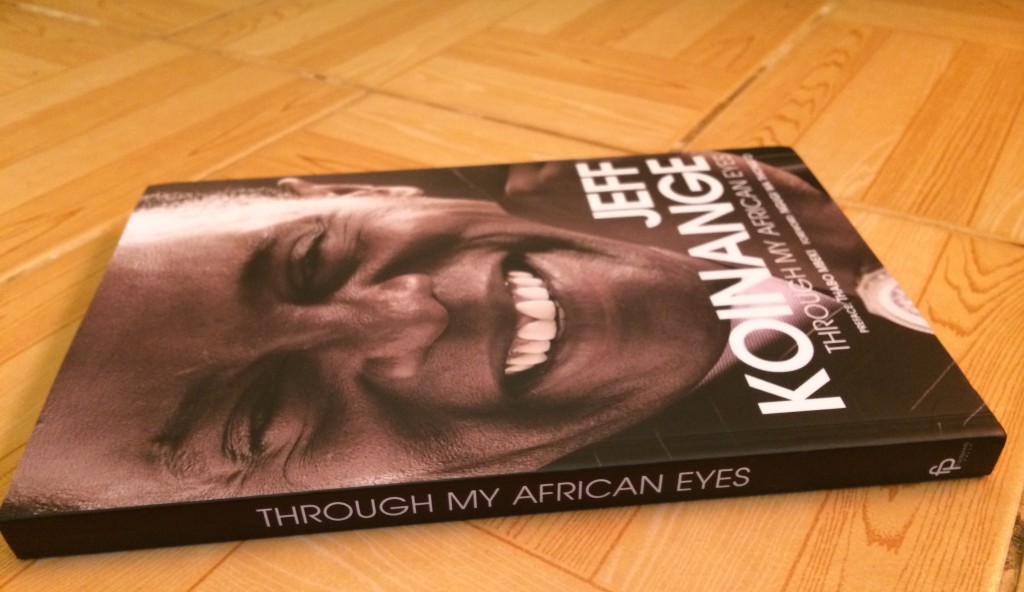 As someone who has had the privilege of reporting in Kenya and African continent for more than two decades, it is apparent that the region's fertile fields of evils and festering wounds make observers often tend to overlook the positive, buried as they are by countless cases of corruption, inhumanity and simple incompetence. According to the book, he quit his job as a flight attendant for Kenyan Airways, the national carrier in Kenya and one of Africa's most successful commercial airline to join New York's Kingsborough Community College in 1987, at the tender age of 21.He later moved on to New York University, ABC News, Medical News Network, NBC and Reuters Television, then Kenya Television Network in Kenya in 1995 before joining CNN in 2001. In his own words, Jeff Koinange is a prehensile who subscribes to the school of thought that balance is critical in pretty well everything including journalism, not least in measuring the progress of societies. And is there a tipping point at which the good Journalism outweighs the bad Journalism or the bad Journalism overwhelms the good Journalism? Jeff Koinange could arguably be said to be one of the few to have achieved balanced reporting in his career.While reading the book, it was clear that his inspiration in his career was about Kenya's and Africa problems which to him were depressing experience to open the pages of the newspaper each day and find a new litany of graft and civil disorder especially his coverage in various war zones across West and Central African regions notably the Delta region.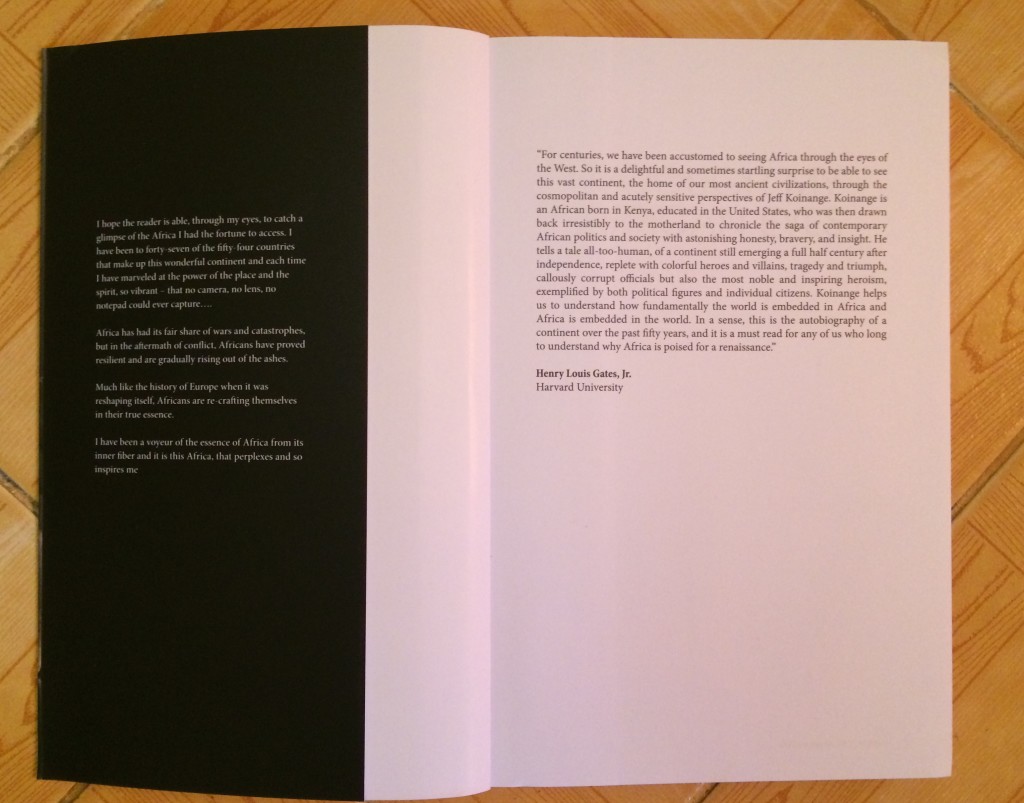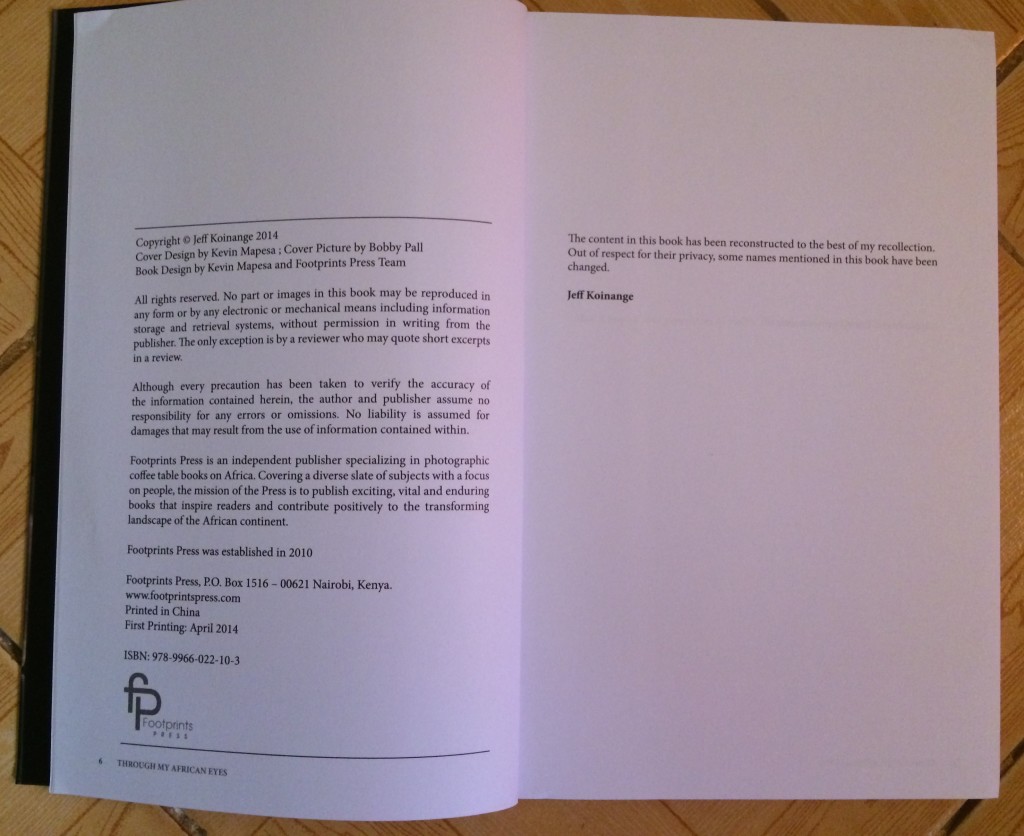 In many respects, the question of good versus bad Journalism depends on where you are sitting. For the rich and the middle class, there are annoyances, but no-one can argue that the thriving media freedom isn't providing benefits to Africa as a continent. The book has also vindicated African media critics who have long claimed that those who make the most noise get the most attention, and the media in Africa naturally tends to focus on the most rowdy elements of society, incidentally often the most negative and rarely do they focus on positive developments in the continent. One question that this book has answered is if there's more than one rational to construct a media career that maximises overall benefit for citizens if not just for the journalists themselves. How individuals acquire high levels of skill in media industry has long been a topic of intense debate in journalism. Jeff Koinange figure is almost dwarfed by the vastness of his career, which is filled with mementoes of his past — family photographs, artworks, paintings. In one of his Jeff Koinange Live show I watched on YouTube, he speaks with ebullient lilt in his voice and often breaks into soft laughter.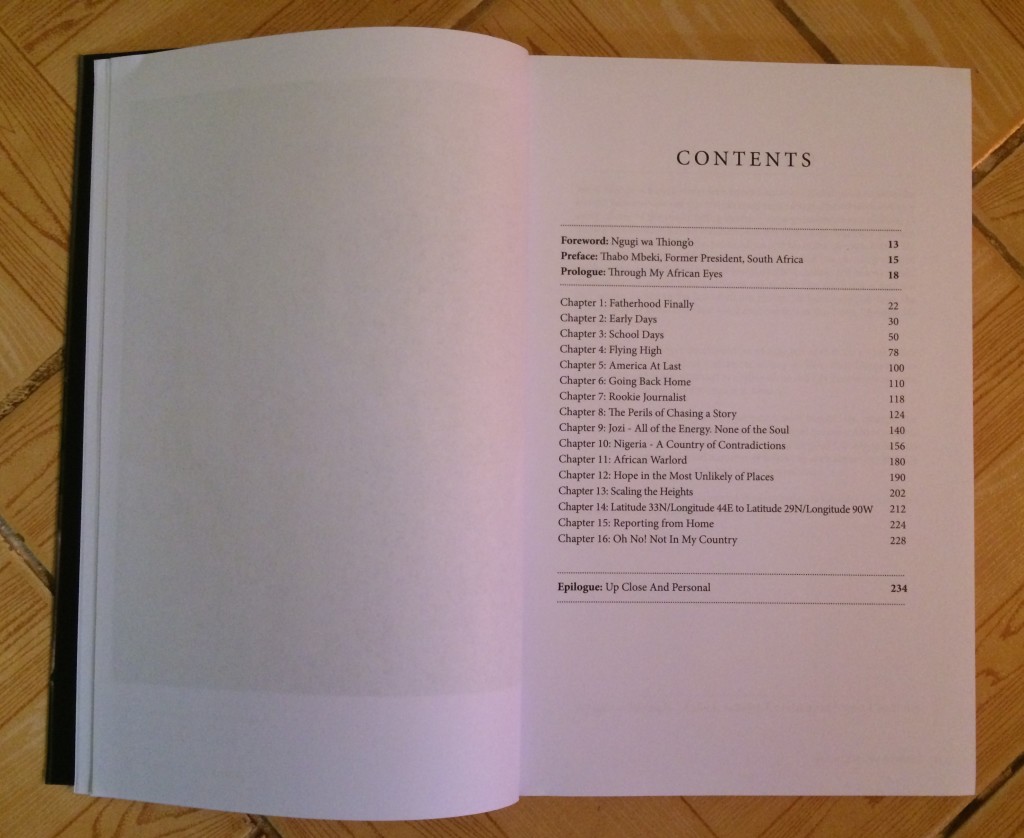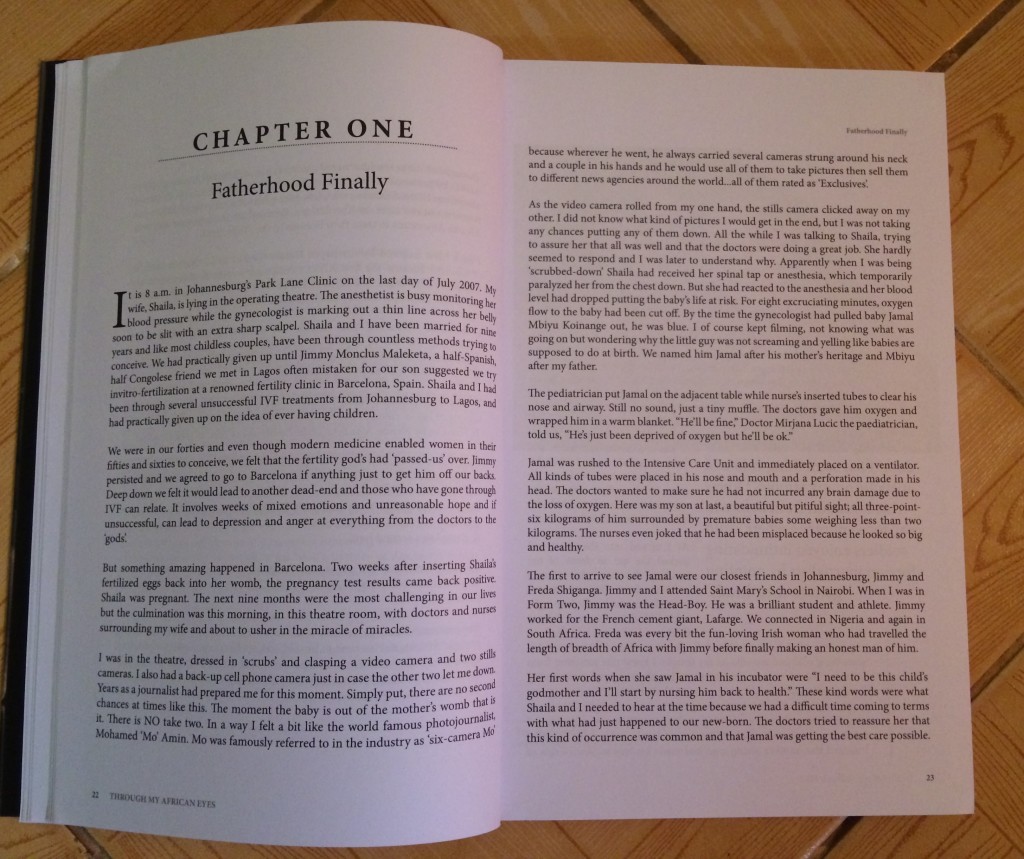 Jeff Koinange face is softly rounded, webbed with laugh lines and wearing a constant smile of contentment. In Contador Harrison's view, there is an unfazed air about him. He is undoubtedly a multifaceted bloke, a pioneer for Kenyan Media and a Journalist of many firsts. In his book, "Through My African Eye: Reflections of an African/Kenyan Journalist," he expands on the highlights of his career as a journalist with an often bemused air. As one of only a handful of African journalists in the years following African countries multi party democracy foray,  Koinange established his reputation as a leading reporter. Jeff Koinange is a cosseted Kenyan journalist, raised in the rosy notion of the press as a check on the power of government, happily protected from being unduly messed with by nothing. Reflecting as it does on the life of a successful career journalist, Jeff Koinange story recounts the sometimes rough house relationship between retired Kenya President Daniel Moi government and Kenya Television Network(KTN) but with extreme tact and understatement.It turns out that as Kenyan President, the hard-wired Daniel Moi showed hands on "tough love" toward internationalisation of Kenyan media.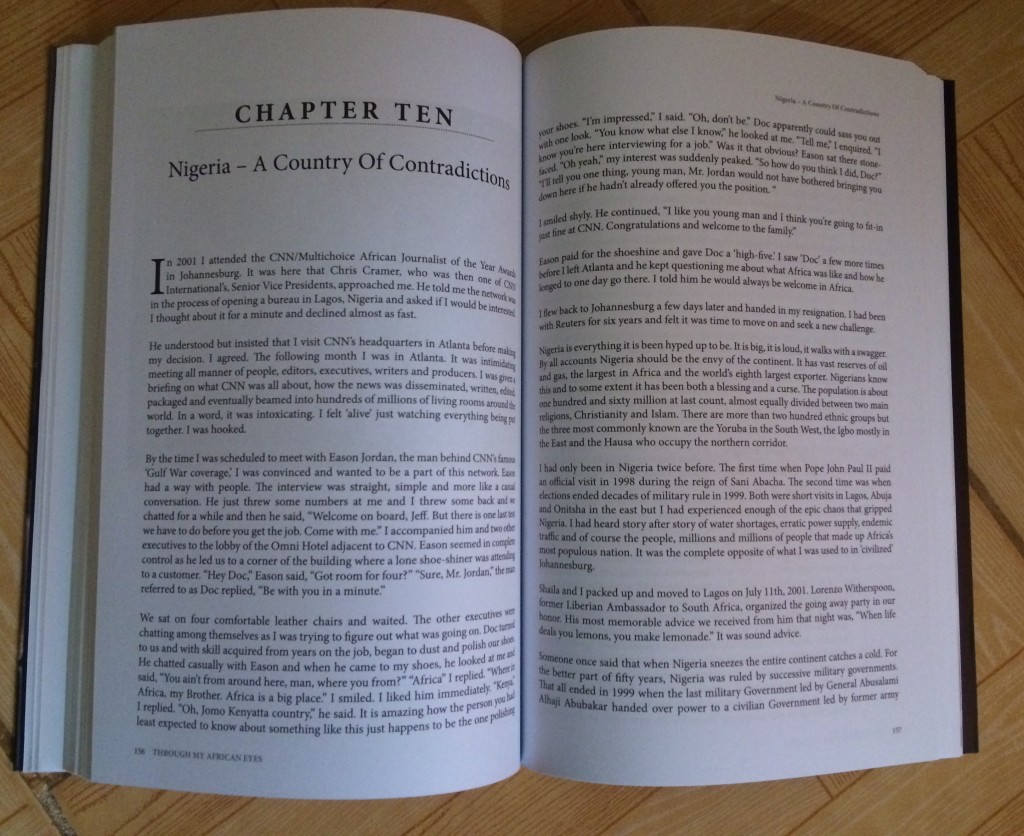 Reading the book, It is clear that Jeff Koinange is a prudent journalist who seemed to have been careful not to stray outside the "out of bounds" markers on what the then Kenyan authoritarian government permitted as public discourse. How Jeff Koinange and his colleagues endured the constant threat of Kenyan government crackdowns sometimes under the uncertain threat is a testament to their makeup. No doubt Jeff Koinange know he could not have handled the pressure. And Through My African Eyes airs out a third way of configuring a responsible relationship between KTN and the then retired President Moi government, it was thus a challenge to the independent "fourth estate" ideology that pioneered by developed countries journalism. But the retired Kenyan President was a very hard man and the author portrays him as hard on the Kenya Television Network, which needed to be pounded into partnership with the government, even as it was permitted to retain a measure of credibility with its viewers as an honest news source. I cannot think of one top drawer Kenyan or indeed an African Television Journalist who could have navigated those political waters as skilfully as Jeff Koinange did. The power of the media in Africa should never be underestimated according to Koinange. It is a simple case where a bullet, can kill a single person, but through media platforms like television, radio and newspapers, a journalist can affect millions of people and different generations and Jeff Koinange is a testament.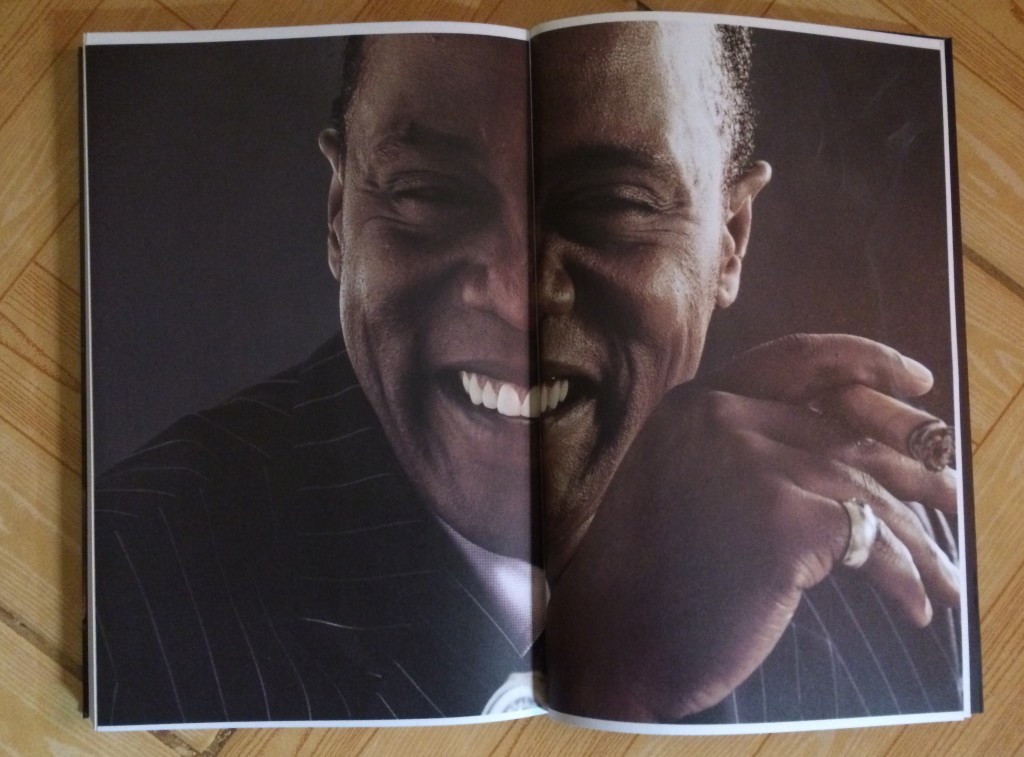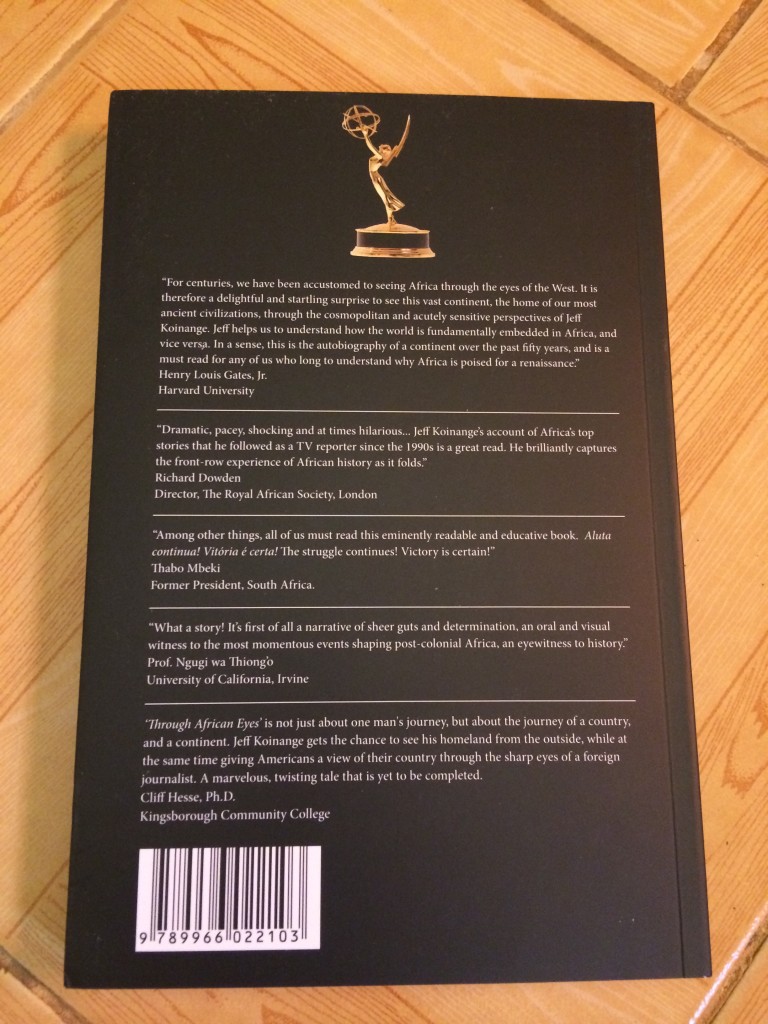 "Journalism makes individuals immortal, as long as people still read your articles or watch your shows and get inspired by them and thats the case with Jeff Koinange."Journalism in Africa according to this book, then, remains a work in progress. Will the new crop of Journalists in Africa contribute to positive change and overcome the vested interests and their 'journo for hire' thuggish reputation or will the media collapse back into familiar muddle and deliberately engineered confusion in a continent that can ill afford such an outcome? Which way will Media in Kenya and other African countries tip from its current position on the razor edge, towards national, regional cohesion or will it be the status quo of national and regional confusion? The jury, for now, is still out, but it is high time the media industry stakeholders and society as a whole started pushing in the right direction and Jeff Koinange is shinning example of what foremost journalism is all about. By the time I was polishing this review, Jeff Koinange MBS, his official Twitter account had 377.8k followers and he was following only 901 Twitter users. He describes himself as a father, Award winning journalist, talk show host, author and husband. Even after joining the field of talk show journalism, where he is hosting Jeff Koinange Live on Kenya Television Network, Kenya's number one television station, Jeff Koinange days have been filled with many achievements, and his calendar will not be empty anytime soon.In Contador Harrison's conclusion, 'Jeff Koinange Journalism's paradise' explored his two decades career Through My African Eyes.He is married to Sheila Koinange, a Kenyan of Asian origin and they have one child named after his late father, Mbiyu Koinange, a powerful cabinet minister during Presidency of Jomo Kenyatta, Kenya's first president.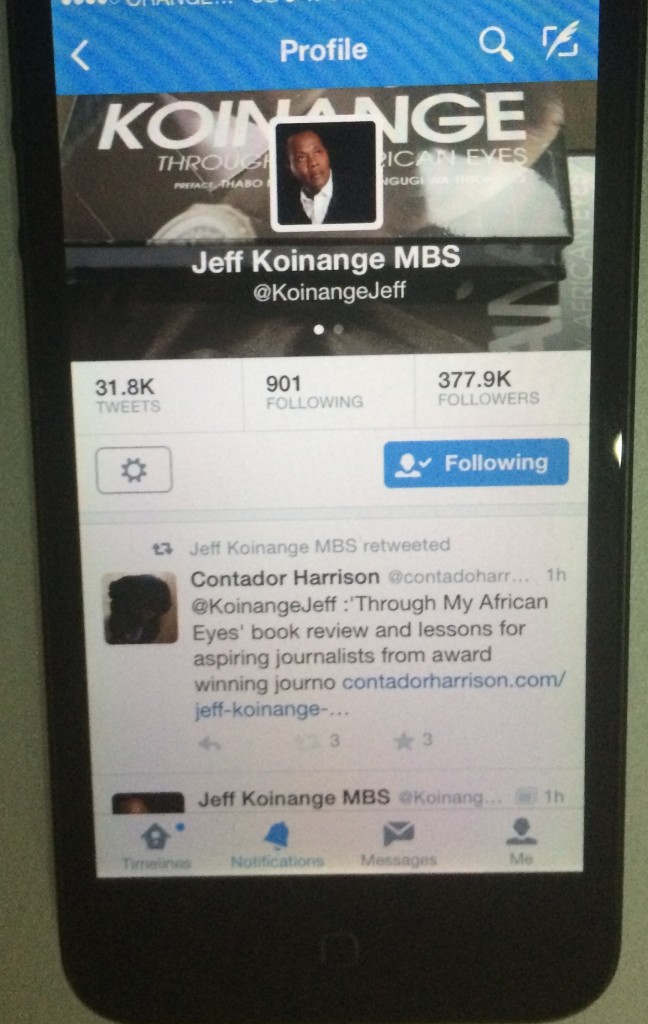 Previous
Next