iPhone 6 and 6 Plus review
Posted on March 16, 2015 12:02 am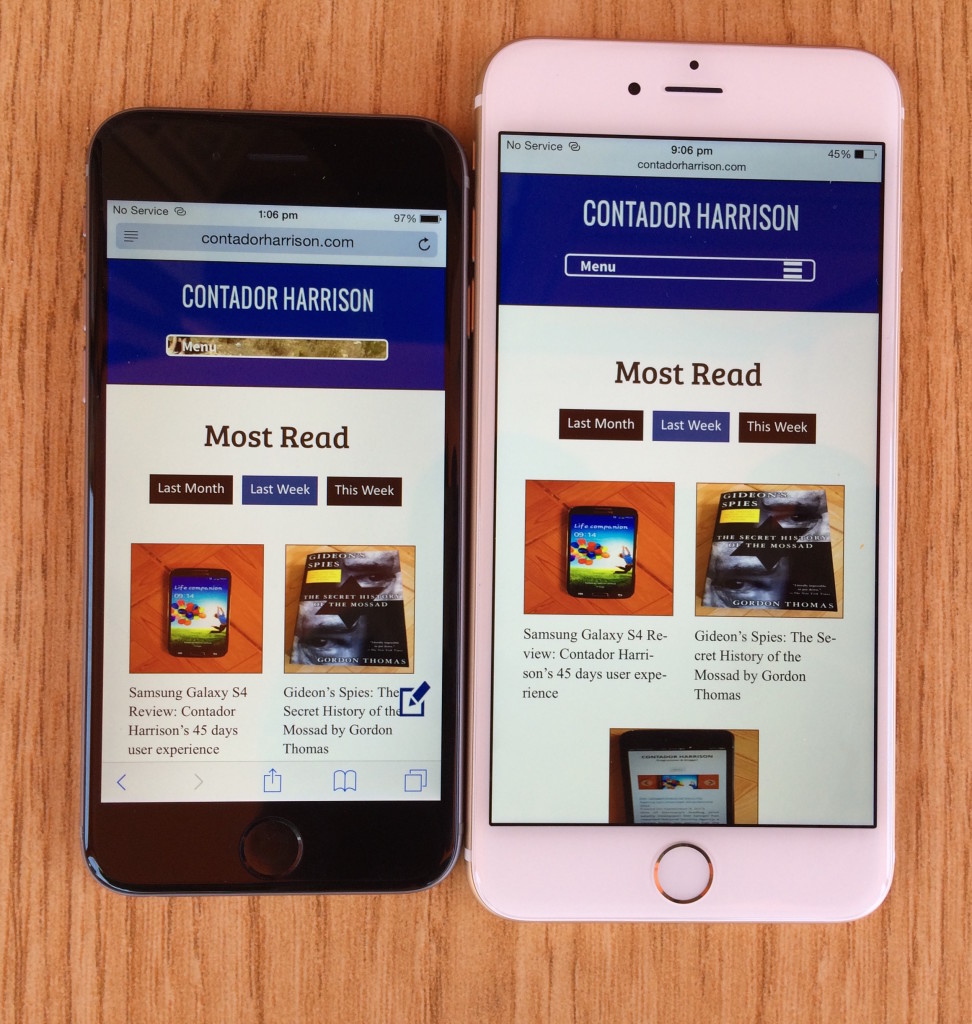 In my review, I will run comparisons between iPhone 6 and 6 plus and how they compared to iPhone 5S which I've used for more than fifteen months.Evaluating both user experience from browsing websites to watching YouTube videos in both phones was part of my testing. A week ago today, Apple CEO Tim Cook revealed the Californian company has sold more than 700 million iPhones since launch. That wasn't a surprise to Apple Fanboy – your blogger. Apple moved away from its sharp edge design with the iPhone 6 and 6 plus that features smooth and rounded corners and both are thinner and feel a lot lighter in my hand than previous models. According to Tim Cook, combined iPhone 6 and iPhone 6 Plus sales growth reached 49 percent and its nearly double overall industry growth, which was up just 26 percent year-over-year and sold nearly 75 million iPhone 6 and 6 Plus units in the fourth quarter of 2014 and, thats well over 34,000 iPhones every hour, 24 hours a day.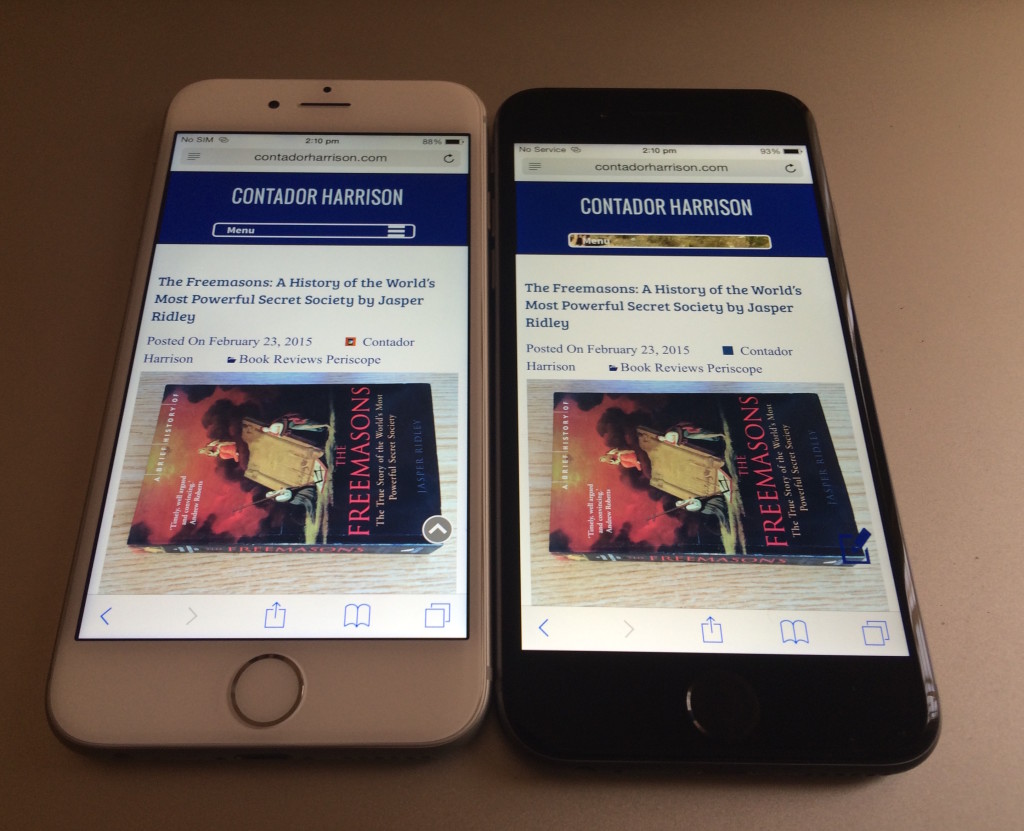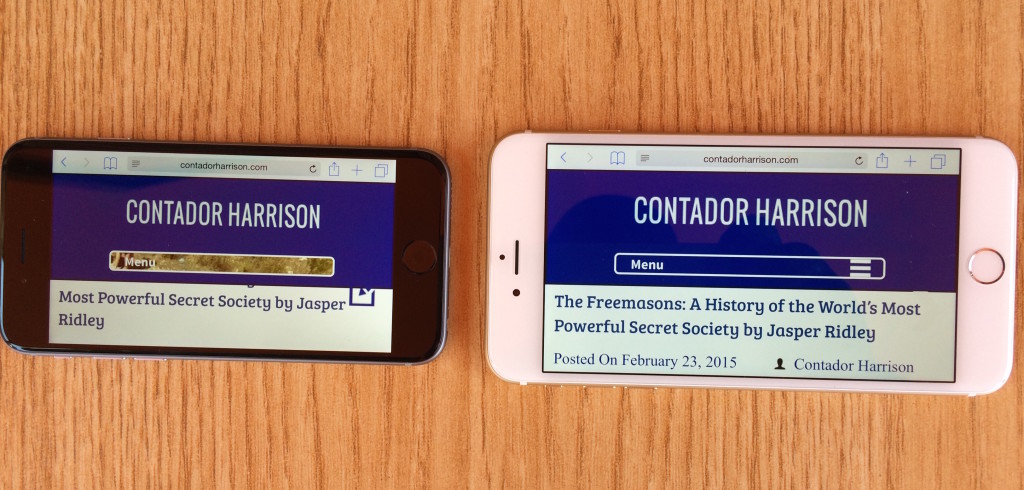 A blud based in Sydney Australia believe iPhone 6 Plus is too big but your blogger holds the view that its brilliant in other ways.iPhone 6 Plus is the biggest iPhone ever and in my opinion has the sharpest screen of any iOS device i've used before. From the iPhone 2G, iPhone 3G, iPhone 3GS, iPhone 4 and 4S iPhone 4S all had 3.5in screens while iPhone 5 review , 5C and iPhone 5S review had 4in screens.Screen resolution is a considerable improvement and comes with a full High Definition Retina display at 1,920 by 1,080 pixels giving it 401 pixels per inch density up from 326ppi in the iPhone 5S and iPhone 6, with the latter having a 1,334 by 750 pixel screen.Significant improvements on iPhone 6 and 6 Plus Retina IPS screens means both have high contrast ratios of 1400:1 and 1300:1,compared to the 800:1 measure on the previous devices.Rotating iPhone 6 Plus and experience landscape mode just like you might with an iPad is an awesome experience. Both iPhone 6 and 6 plus menus and particularly Apple app easily switches to landscape but most of the apps resolutely remain in portrait mode.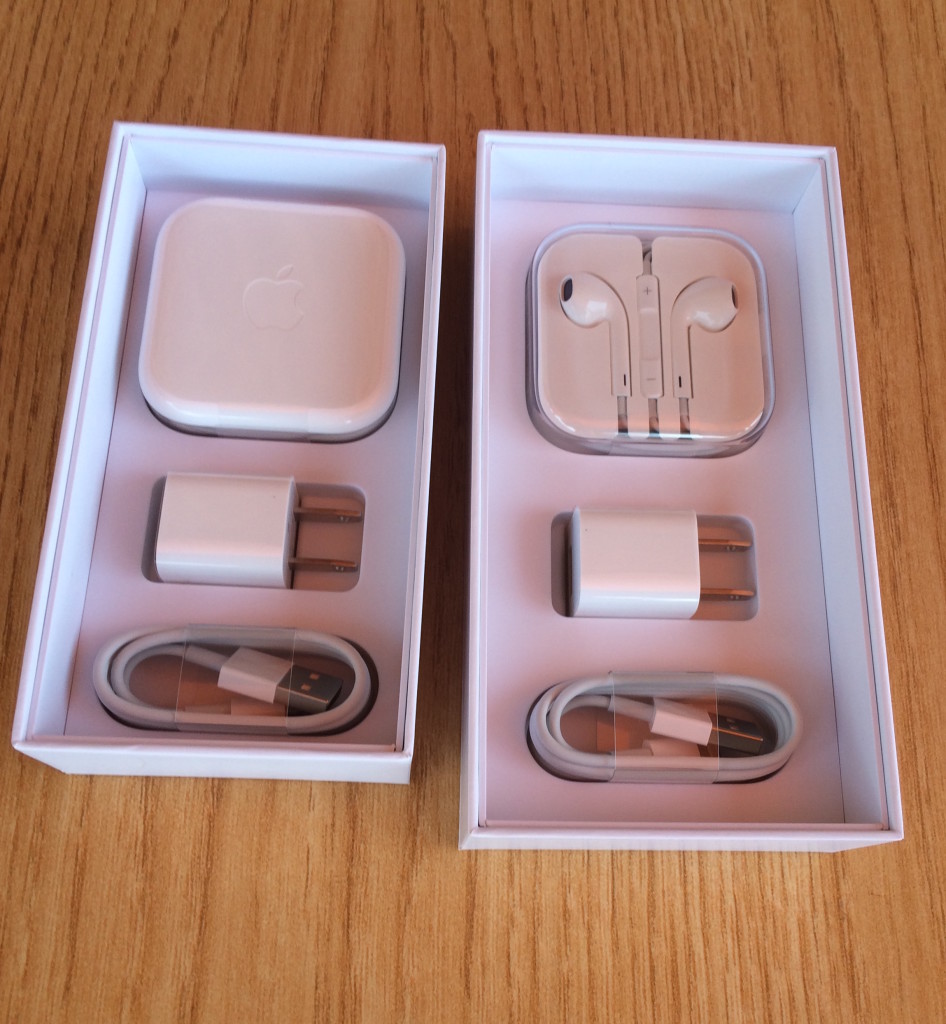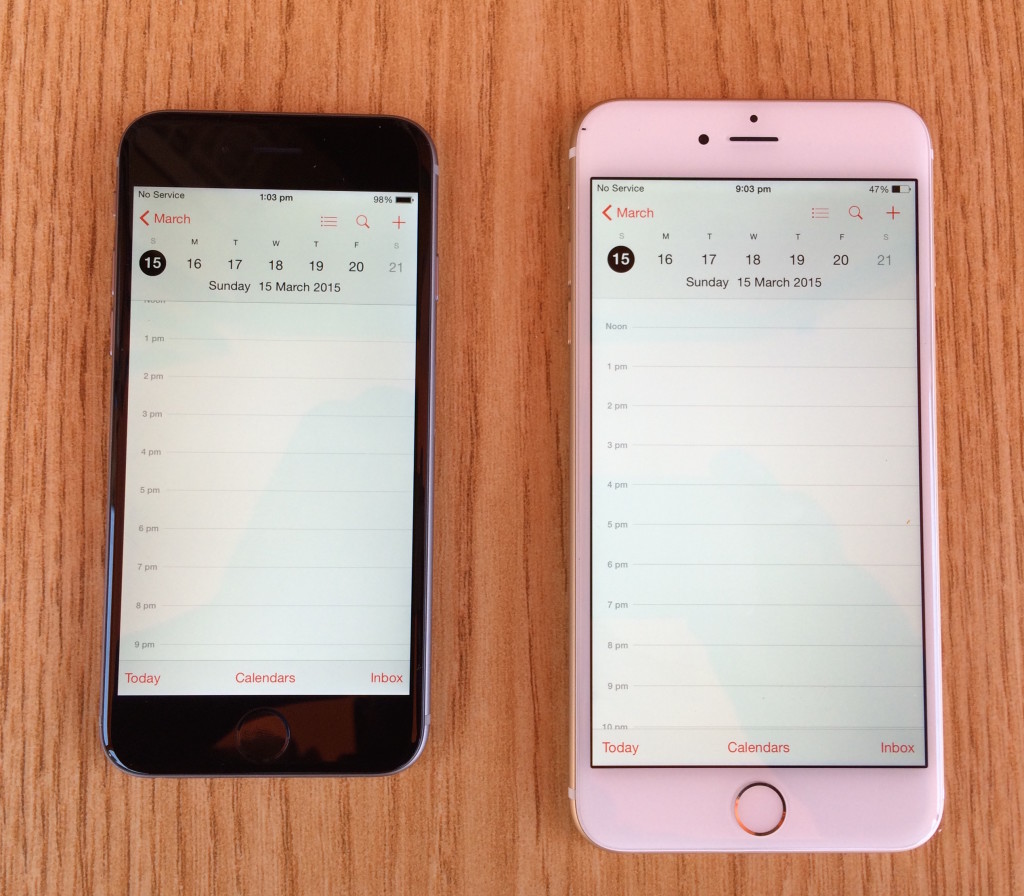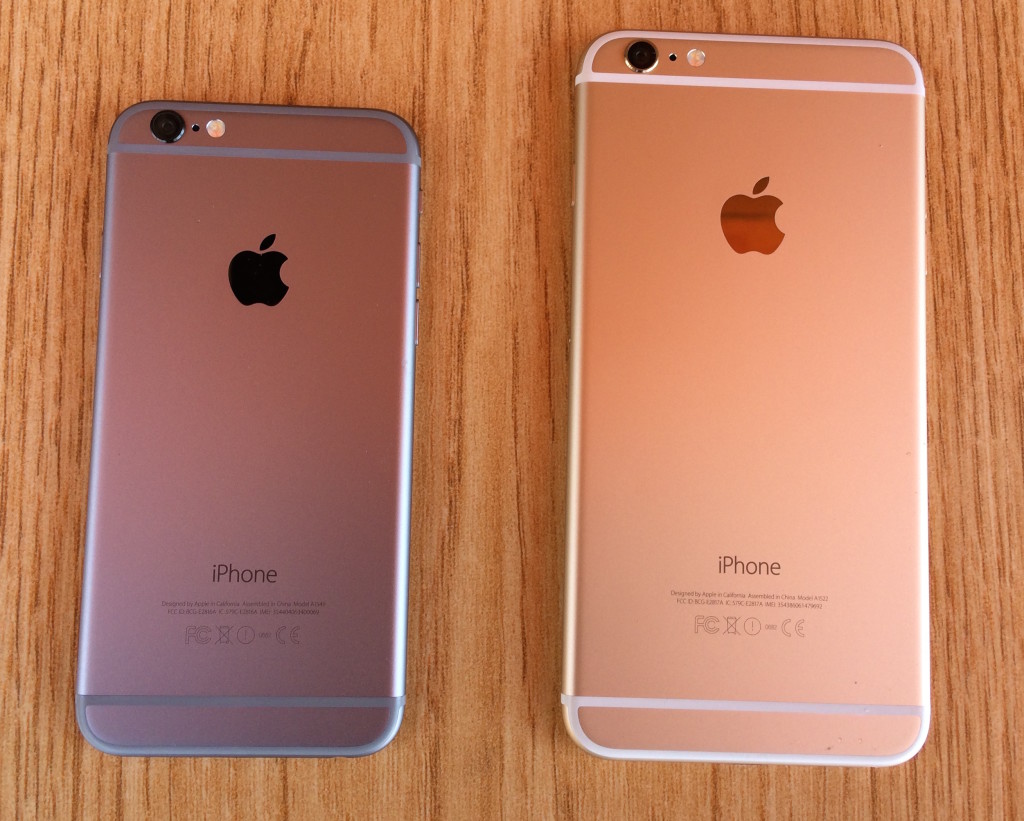 Just like on iPad, contacts, Mail and messages display appears in two-column format and appearance looks pretty cool.I also noted that Apple's standard Music app, doesn't rotate either and overall menu rotation is a bit sluggish at the beginning.iPhone 6 and 6 Plus have image resolution of 8MP same as iPhone 5S but the new camera sensor produces much improved images especially at night as seen in one of the images below and 6 Plus has an optical image stabilization which means it delivers clearer photos in low light and sharper video in most situations.Both devices feature Apple designed 64-bit A8 system on a chip with the M8 motion co-processor and devices can be bought with up to 128 gigabyte of storage, twice the maximum of their predecessor iPhone 5S.The new processor is 50 per cent faster than the previous A7 part and during my testing it was clear that its more power efficient. Likewise, with video watching the iPhone 6 comes in behind with 11 hours -I used it to watch Green Day's Boulevard of Broken Dreams as seen in the clip below
compared  iPhone 6 Plus which I used to watch Bloodhound Gang – Bad Touch below can last for about 14 hours.
This smoothness has been largely achieved by having the screen curve down slightly at the edges similar to other smartphones like Samsung Galaxy S5. A double tap on the home button moves the top of the app you are in to the lower part of the screen so you can reach it with your thumb and works well. Viewing angles are more widened with dual-domain pixels and I've fallen in love with the display zoom feature. You can also use the phone on its side to allow a different use of apps so your messages will appear on the side while you type a new one. For ages, Android device sporting friends including Somocon Group CEO Juuso Vuorinen have teased me ruthlessly about the size of my iPhone, iPhone 6 Plus which he acquired and he's secretly confessed to loving so far, to be the best Phablet in the market. While Android Phablet fans can easily dismiss the bigger screens as Android vendors original idea,the bigger size of iPhone 6 or 6 Plus takes time to adapt and depends largely if you want a 4.7-inch screen or a 5.5-inch screen.With my average-sized hands, I found myself in situation where I could use iPhone 6 Plus with one hand but less convenient compared to iPhone 6.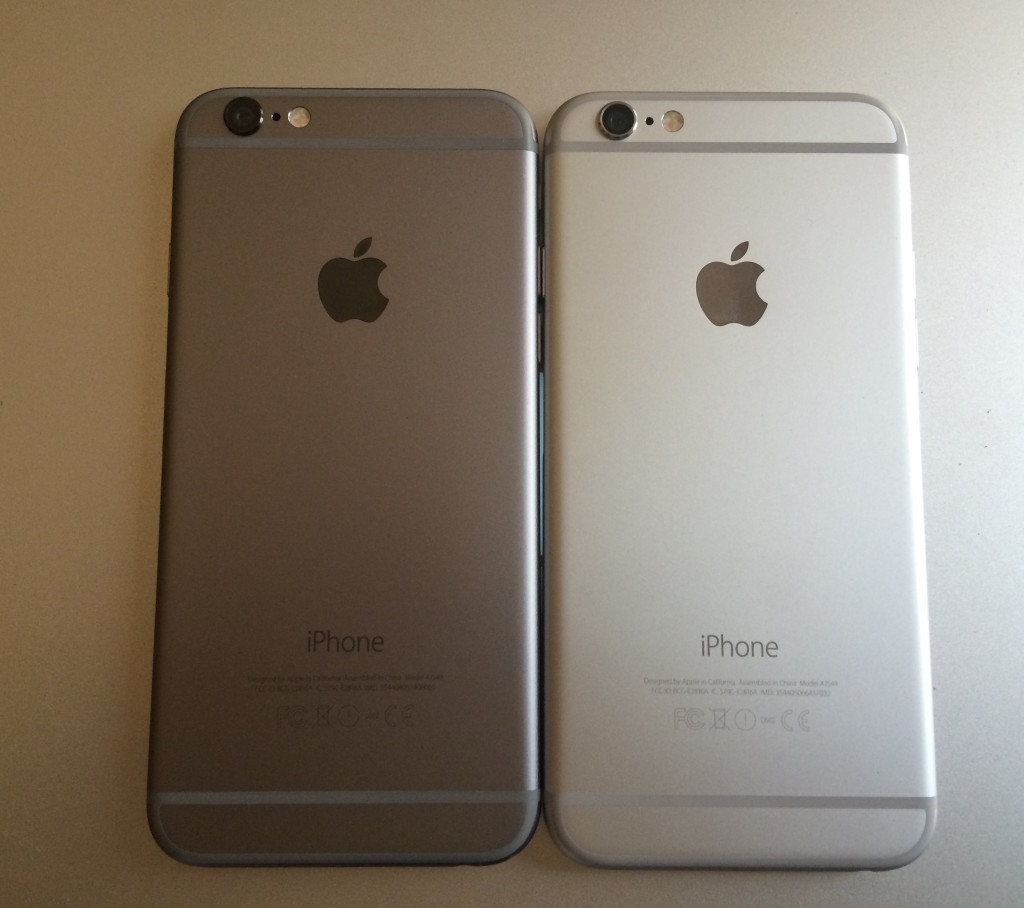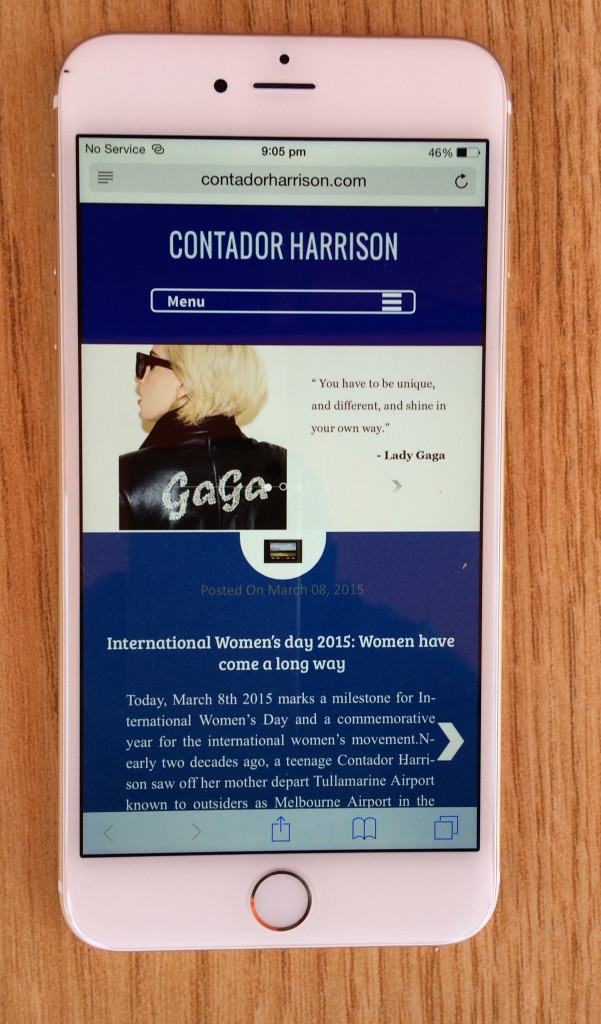 NFC chip in the iPhone 6 is only for mobile payments via Apple Pay service.The Touch ID fingerprint scanner is embedded in the home button to authenticate payments, unlocking and downloading apps which means biometric scanner is more useful. The iPhone 6 and 6 plus comes with a bigger battery. One of the questions that many iPhone users will be asking about the new iPhone models is the battery size. After a several days of use, I was pleased with improvements of battery life but not impressed with the difference of iPhone 6 versus and its predecessor iPhone 5S.Apple rates the iPhone 6 as giving up to 50 hours of audio playback while iPhone 6 Plus which has 80 hours. In the case of the iPhone 6 versus 6 Plus comparison, a difference of a 10 day standby time compared with a 16 day standby time means a lot.iPhone 6 has 20 LTE bands – seven more than the iPhone 5s. If you travel to places like Africa iPhone 6 can connect to almost close to double 4G networks around the than the previous iPhone5S could and was delighted to see it offer up to 150Mbps download speeds almost 3-4 times faster than iPhone 5s.The added 802.11ac chipset also helped me get Wi-Fi connection up to 3 times faster compared to 802.11n speeds on the iPhone 5s as long as I was connected to an 802.11ac-compatible wireless router.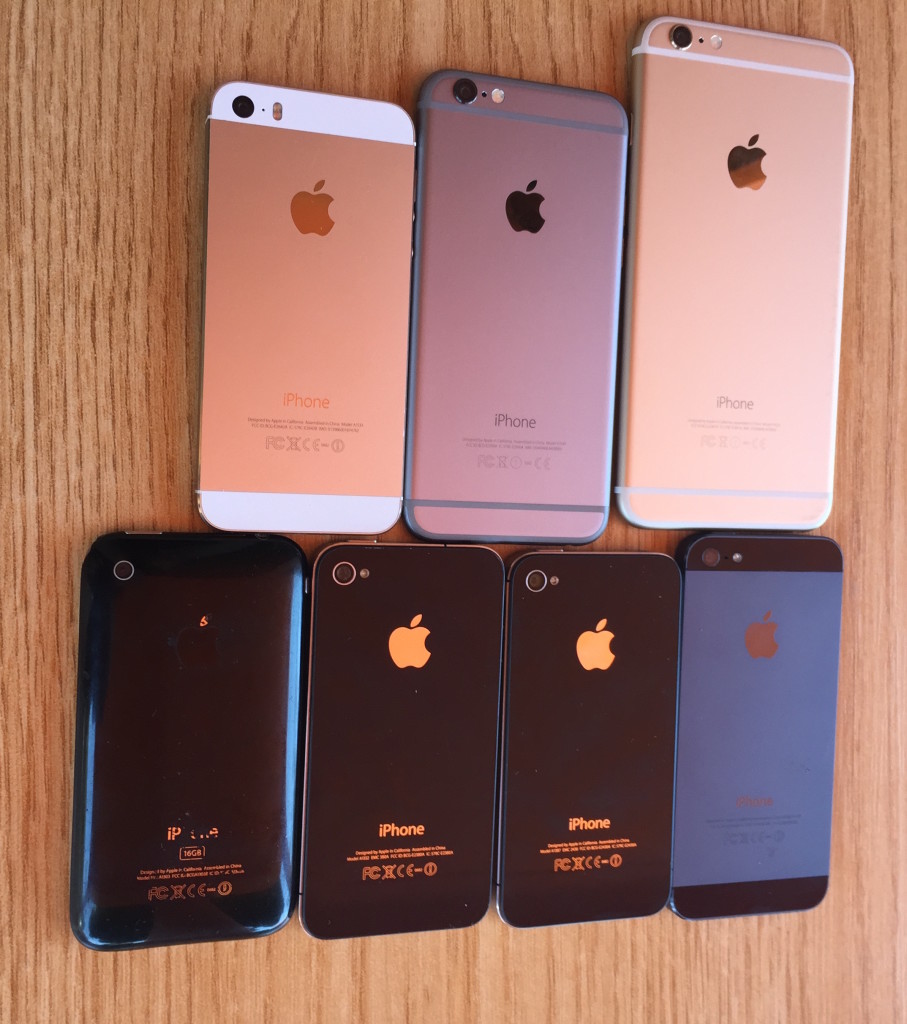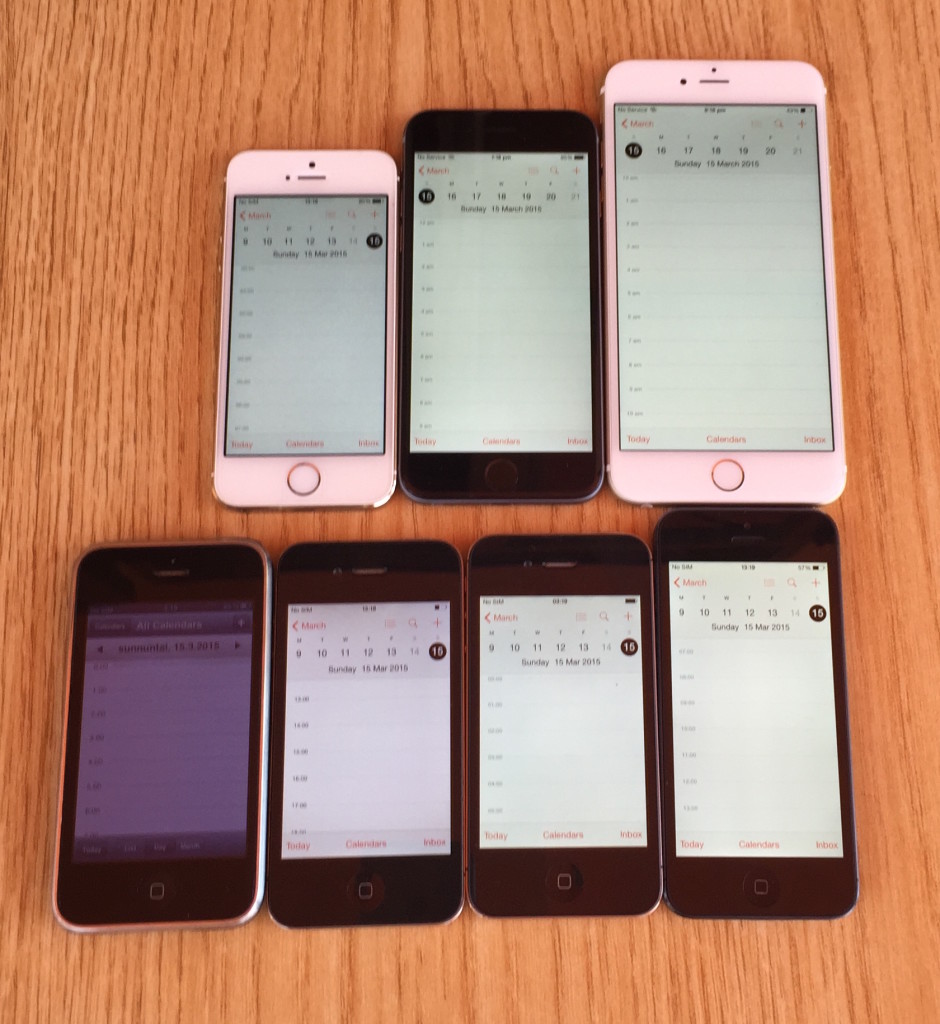 After my tests,me thinks iPhone 6 and 6Plus have addressed previous challenges that faced iPhone from display size that had seen it lose market share to Samsung and others, battery life, customization options as well as Long Term Evolution considered by many as an A grade mobile data speeds technology.Most people who have iPhone 6 plus don't need the iPad in my opinion with the exception of full-size games.When iPad 1 came, it meant I stopped carrying Macbook Air around and 6 Plus means that my iPad Air is now facing similar fate. I wonder if my CEO Juuso Vuorinen really need an Android phone and want to bet he's not missing one yet.Both 6 and 6 Plus have a well crafted anodized aluminium back with an LCD screen. Between the two, chose iPhone 6 for daily usage such as texting, calling, emailing, SMS, calendars and both off and online messaging but those of us who like watching YouTube Videos or shooting videos wherever we travel to and mobile games that need a smartphone with improved battery life, to me 6 Plus is the best choice.Contador Harrison is impressed with the iPhone 6 and 6 Plus and would recommend it to anyone not already committed to Apple family. As an experienced user of all generations of iPhones and selected Android phones, iPhone 6 and 6 Plus are the best iPhone's i've ever come across.
Previous
Next