iPhone 5 Analysis
Posted on September 12, 2012 11:44 pm
Apple iPhone 5 was launched three hours ago in San Francisco and as per this hour pre-orders have begun in earnest and over next few weeks millions of iPhone buyers will be clamouring to buy the latest marquee gadget in the market. I keenly followed the event as Apple showcased iPhone 5 with the new A6 processor with A-15 chip made by ARM. The new processor allows the iPhone 5 to render graphics and process data twice as fast as the iPhone 4S.In my view,this is a major upgrade in terms of hardware and will make the new iphone 5 snappier than all previous iPhones and most other wannabe rivals. Externally, iPhone 5 marks a major change in body shape, screen and design and has a taller screen and an Aluminium back.With 4G Long Term Evolution support, iPhone 5 will transfer data at a faster rate over compatible networks. With ultra-fast wireless transmission, we will be able to browse web pages faster and download apps and data quicker than ever before. iPhone 5 is thinner, lighter and has a taller 4in screen, an improved camera although it's still 8-megapixels and a new, smaller dock connector. A taller screen means an extra row of icons for us and most important, the 1,136 x 640-pixel screen is now much closer to the 16:9 aspect ratio of most movies and TV shows and Apple said that iPhone 5 has 44% better colour saturation and less reflections.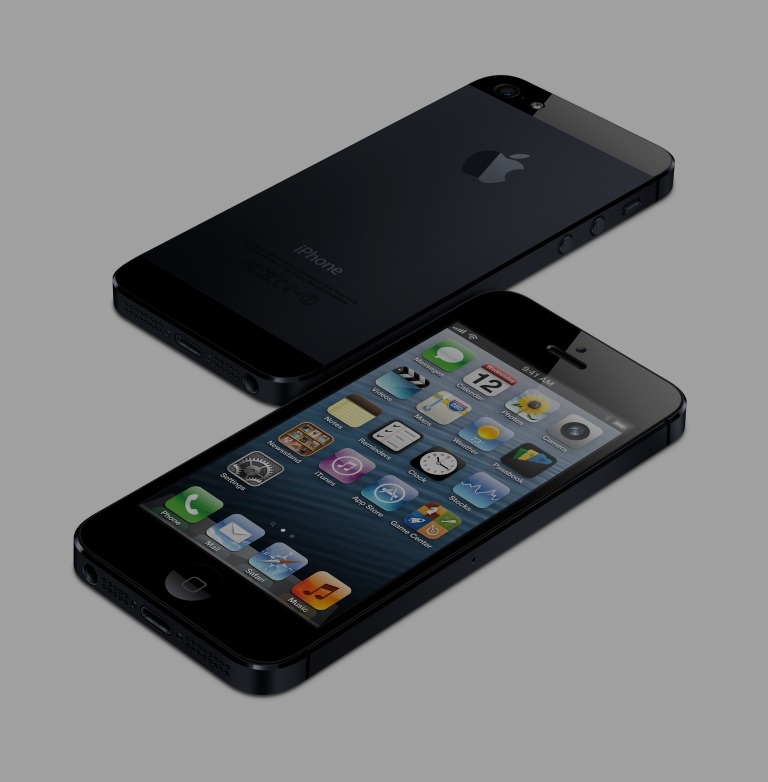 As far as the camera is concerned, even though it sports the same 8-megapixel, 5-element backside illuminated sensor, Apple has made a few very welcome tweaks to it.The front lens element is now made of sapphire crystal, the same scratch proof material you find in luxury watches and also there's a new dynamic low light mode that allows for better pictures in dim light and is supposed to be greatly improved up to 2EV better.The improving of image processing and noise reduction is a welcome move because most pictures are taken in poor lighting environment. Regarding software, I was impressed to see during the launch that iPhone 5 has an added multi-shot panorama mode which allows to shoot a series of photos which can automatically be stitched to make a final image that can be as large as 28-megapixels. Front facing camera has been upgraded as well to 720p iSight camera and now video calling will be clearer. iPhone 5 comes with deeper Facebook integration for a better social experience. Now we can 'like' books, apps, music and the likes that we buy or recommend on iTunes, which will then be posted on their Facebook profiles if they so want.
Siri will get a taste of Facebook as well, as the virtual assistant in iPhone 5 can now post a status on Facebook upon your command. iPhone also boasts of Facebook integration in contacts and calendar apps, with the option to post directly from Notification.iPhone 5's body is made of anodised aluminium and ceramic pigmented glass, which makes the device relatively more durable.The battery of iPhone 5 has 225 hours of standby time and this includes 8 hours of 3G and 4G LTE browsing, 8 hours of 3G talk-time, 10 hours of Wi-Fi browsing, 10 hours of video playback and 40 hours of music play. iOS 6 has 200 features more than the previous edition of Apple's mobile operating system. iPhone 5 has the new Maps app with Apple designed cartography, turn-by-turn navigation and Flyover view. I asked my boss Mr.Heikki Makila if its worth for him to upgrade to the iPhone 5 and his muted response was that he is most likely to ditch his Nokia lumia 900 and go for iPhone 5.Well in my case, I've just been using an iPhone 4S for past 10 months and will go for iPhone 5 and by end month I should be able to have it. It's not because of few hardware differences faster processor, larger screen, many features of the iPhone 5 will be available with the iOS 6 upgrade coming out on Sept 19 which brings many improvements including a new all-Apple mapping service with turn-by-turn directions.
Previous
Next