iPad mini doesn't impress me much
Posted on October 23, 2012 11:07 pm
As a music addict by nature,I recalled with nostalgia a late 1990s Canadian pop singer Shania Twain hit song 'you don't impress me much' when I watched live online the launch of "iPad Mini".Steve Jobs was one time quoted as a hater of smaller tablets.Just over a year after his demise,a smaller iPad is no longer a dream but a reality.It has an aluminium back and comes in either black and slate or white and silver models and is just 0.7cm weighing 308g which is the lightest tablet in the market. "iPad mini" is likely to attract new customers but the higher than anticipated price will come as a disappointment to low income earners. When browsing the web, Apple says, the iPad mini has around 50 per cent more display area in portrait mode and 67 per cent in landscape.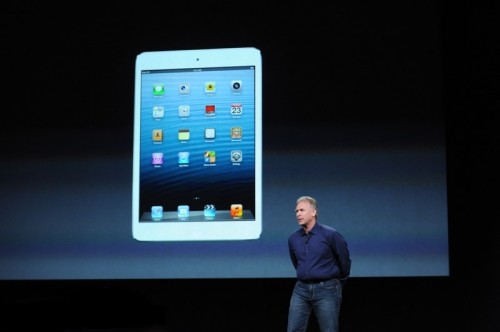 Retina has a huge 326 pixels per inch and has same 4:3 aspect ratio as the iPad, meaning that all iPad apps should still work, even though the screen is smaller.Some developers may have to tweak their apps designs to accommodate smaller size.The 7.9-inch mini version of the iPad has most of the functions and features of the full-size iPad but in a smaller package and is cheaper by only $170.I strongly believe the iPad mini with its $329 starting price for the 16GB Wi-Fi only model could help Apple reach a new customer base, particularly for holiday gifts to school goers that may not have been able to afford the higher-end iPad.
On the downside,I think Apple has failed to demonstrate something entirely
new that will lock in the high profit margins that made it the 
world's most valuable company.The trend is worrying because it has mostly been rolling out incremental improvements on old products which is basically what the iPad mini is all about.I believe there may be strong sales that will come largely at the expense of Apple's competition and I think iPad Mini will likely cannibalize iPad and iPod Touch sales in the long run. iPad mini is powered by a dual core A5 processor and the same chip you'll find in the iPhone 4S that runs the iPad 2, and it's about half as fast and offers half the graphical performance as the A6X chip in the new iPad.
All in all with rising competition from other manufacturers,I don't think "iPad mini" is going to sell out well like has been the case with iPad It doesn't do 
justice for people who is clearly on a mark to buy a cheaper device. I don't see any new innovation although Apple still has a remarkable knack for
squeezing money from devoted consumers like me.However,without new innovations, that may not be enough to sustain the company's high profitability that is now envy of many.The screen proportions of this "iPad Mini" are horribly square. A widescreen movie playing on that is going to look totally ridiculous. All the other 7 inch tabs on the market have wider screen, and look fine with a video on YouTube.I would have preferred a tablet with a smaller screen that I can hold with my hand and I don't think the iPad Mini falls my exquisitely designed products category and for that reason it does not impress me much.
Previous
Next