iOS 6 review: Apple has a massive mountain to climb
Posted on September 19, 2012 10:01 pm
When Apple released iOS 6 earlier on today, I had high hopes but it seems that I was wrong because the latest edition of its mobile operating system, which will bring a host of new features to older iPhones and iPads is below my expectations. Google's YouTube app has disappeared, with a separate YouTube app available instead from Apple's App Store. It's now possible to send a call direct to voicemail, reply with a text or ask for a reminder to call back which is a great development and was impressed when I tested it. Google's search engine remains the default in the new version of the Safari web browser in iOS 6 while I observed that Apple maps app supports turn-by-turn navigation for the first time, with spoken directions on my iPhone 4S as well as second and third generation iPads with wi-fi and cellular connectivity but my generation one iPad seems to have been buried in the annals of history.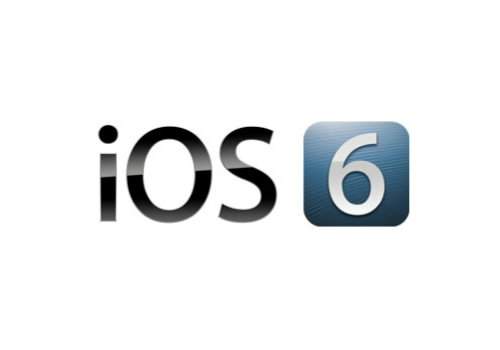 When I tested the maps, I was disgusted how woeful they are. For example, the shops near where I am now were shown incorrectly, some on wrong side of the street, some in wrong buildings, some not there and some just a long way from where they actually are.What a mess!To make matters even worse, the 3D mode looks like a 90s stuff while there is no public transport information, I saw no Street View considering Android users are getting a slick Google Maps and Nokia have had 3D mapping for years. Overall, the maps feature is a definite step backwards, certainly as far as the locations of restaurants, bars and shops among many others are concerned. The maps lack detail of any sort and the stuff that is there tends to be in the wrong place.
I'm bloody furious because I use the maps but now I'm stuck with a phone that has maps so bad they may as well not be there. Apples maps should have been an optional beta, they shouldn't have been forced on us and am pretty sure many will agree with us.Out of interest, I asked Siri where the nearest Phamarcy was, it gave me a list of small ones 15 miles away, and was actually within a 500M of a prominent pharmacy. I also asked about gas stations, it suggested the local supermarket and even more disgusting it couldn't find three nearby petrol stations. The thing is useless and should not have been inflicted on us.Siri, Apple's voice recognition system featured on newer iPhones and iPads, has also received a makeover in iOS 6, and it allowed me to tweet and post updates to Facebook and launch apps. I also appreciate the fact that couple of languages are now supported by Siri such as Mandarin, Cantonese, Korean and Canadian French and English.
Phone functionality improvements that wowed me was Do Not Disturb to suppress incoming calls and notifications as well as Reply With Message and Remind Me Later options for declined calls are also available, while some devices would also be able to make video calls over mobile connections which was amazing.China-specific features have been introduced, including improved Pinyin text input as well as for handwriting, Baidu search, and Tudou and Yukou video sharing.While many of the new features in iOS 6 will only work on newer iPhones, the update is available for 3GS devices too and have updated my 3GS.
The updates come with security fixes, battery life improvements for portables, and Gatekeeper, which can be set to block the installation of apps that do not carry a specific signature.I've been an Apple user for 11 years and their maps app are the worst piece of garbage ever to find its way out of San Francisco. Unless one live in Cupertino, then it looks fantastic in glorious 3D but for us outside there its crap as we have to put up with black and white dot matrix print out-alike of our town, if they even exist in Apple Maps database, which mine doesn't. In 2010, Google Maps were full of inaccuracies they later rectified and I expect Apple to do likewise. I have been using the developer releases for a few months now and I can confirm that Maps are extremely bad. Beneath the smoke and mirrors is an incomplete mapping tool with major road junctions missing and satellite imagery like Google Maps was 5 years ago. Apple has a massive mountain to climb with iOS 6.
Previous
Next