Internet of Things will be bigger with Google's Brillo
Posted on June 2, 2015 12:05 am
Internet of Things wave has been around for the last decade where objects connect themselves to the Internet involving the mass "detectorisation" of everything in areas like agriculture sector, electricity grids, self driving vehicles among others well enhanced by cloud computing technologies, big data streams and analytics ­systems.Whenever intelligent systems are made accessible to the masses and devices are connected into one large ecosystem,users and organizations stands to reap huge benefits from tracking and analyzing data transmitted from devices to improve lives.Internet of Things in the past involved technology that was very expensive, proprietary and embedded into gigantic machines.That has changed with current Internet of Things being about making intelligent every day systems accessible to the masses.American research firm IDC predicted in its last year's report that there could be as many as 25 billion devices connected to the network by 2020 globally.Last week,Google announced Brillo,an operating system for the internet of things, with a developer preview expected in third quarter of this year.Apparently, Brillo is "derived" from Android and supports Bluetooth Low Energy,Wi-Fi and other Android things.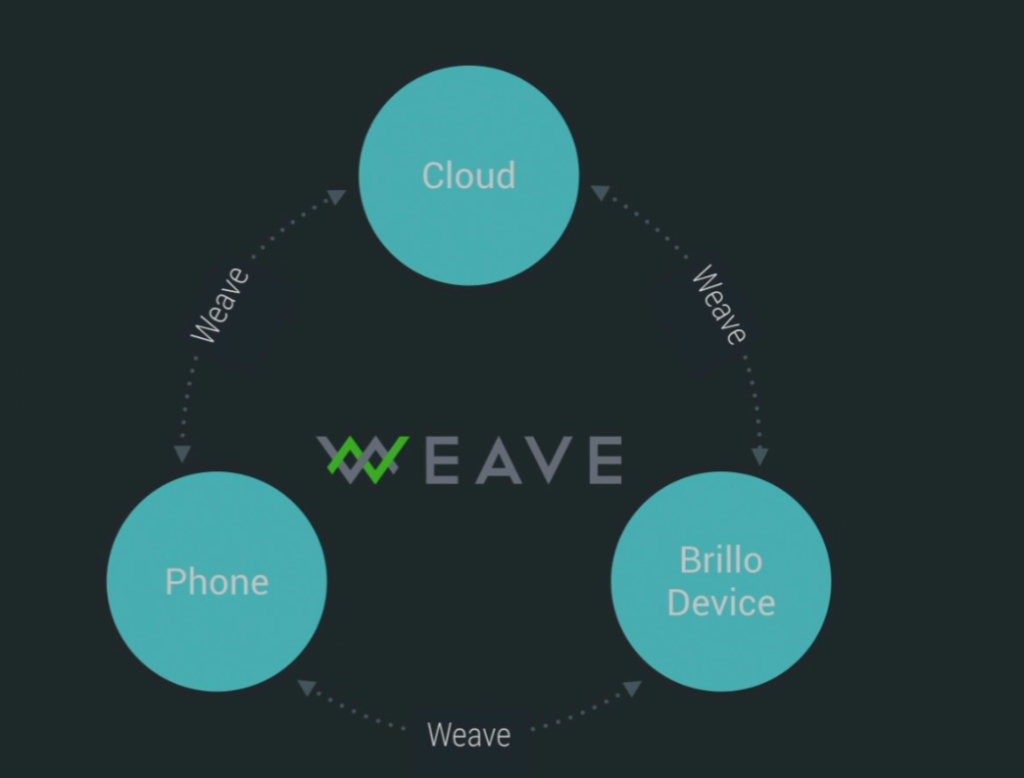 According to Google, there will also be a cross platform dubbed Weave that will let Brillo devices, phones, and the internet all talk to one another to be realized in fourth quarter.The California based company also revealed that Android devices will auto-detect Brillo and Weave devices. That means businesses of all sizes have a great chance to benefit from taking an Internet of Things related approach to challenges facing them.One way that has been highly cited is to capture data that is readily available over a longer period though thats a fraction of whole process.Adequate storage to accommodate collected data,an effective network to convey that data to computers powerful enough to analyze it are very critical. It would be also demand that the data be protected, secured, and personal details kept private in accordance with laws. Success of Intern of Things depends largely on an effective data analysis. Data is meaningless until meaningful insights are extracted from it.Am privy to several businesses that are already considering how to leverage data from non-traditional sources with customized technology for increased competitiveness.
Countries in Africa have to decide what to pick from a handful of crucial areas to concentrate their innovation and investments.A good example is the public-private partnerships essential because well established relationships between the government and businesses is key for Internet of Things related industries especially because the governments are known to be better in communicating on such delicate issues. "In Kenya and Tanzania, there are particular businesses seeing their costs related to shipping and receiving, exports and imports as a key area of focus in trying to optimize their infrastructure."African companies should build on existing investments, and expand in areas with which the business are already familiar.The region also need standards-based designs for Internet of Things solution that maximizes interoperability so that more data can be collected.Proprietary protocols should also work to connect Internet of Things devices although an expert from South Africa I spoke with last year informed me such a move could lock users into a narrow range of Internet of Things solutions.
Africa need to implement robust analytics solutions and involve highly skilled data scientists and where there's shortage, training should be done.There are few data scientists available for hire for now in African countries where more than eighty percent of them are based in four countries namely; Nigeria, Egypt, South Africa and Kenya.However,I believe that training existing staff may be the way to go like some countries including Kenya, Tanzania and Ghana are planning to do. Ensuring the solution has built-in growth capacity is significant.In Contador Harrison experience,Internet of Things solutions tend to grow as users realize the advantages they bring.In Egypt where a Data Scientist friend is working on a project ,partners who have end-to-end OEM capabilities have come in handy for him and his colleagues undertaking a mega project for an American multinational.Undoubtedly,security offerings and deep understanding of how existing hardware works together is crucial.In conclusion,me think that with the right planning and execution,African companies could well gain a significant competitive advantage from what the Internet of things can offer.
Previous
Next