International Women's day 2015: Women have come a long way
Posted on March 8, 2015 12:02 am
Today, March 8th 2015 marks a milestone for International Women's Day and a commemorative year for the international women's movement.Nearly two decades ago, a teenage Contador Harrison saw off her mother depart Tullamarine Airport known to outsiders as Melbourne Airport in the city of Melbourne as left the country to join more than 17,000 participants and 30,000 activists in Beijing for the opening of the Fourth World Conference on Women held in the month of September that year.A decade earlier, my aunt who lives in Sydney had attended the Third World conference on Women in Nairobi, Kenya. The two sisters had a clear purpose about gender equality and the empowerment of women, especially that fact that their racial backgrounds meant discrimination in all aspects. Two decades ago saw Beijing Declaration and Platform for Action which was adopted unanimously by 189 countries.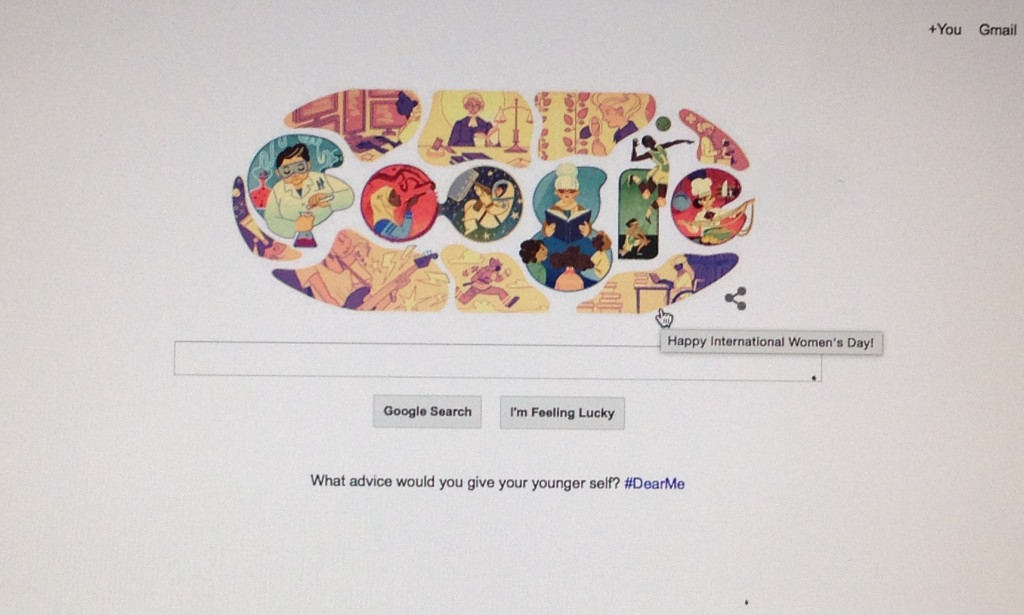 Unless your ignorant of history, that was a high point for international cooperation to secure commitments in language and intention for women's rights irrespective of their color, race, religion or social standing in the societies. Calling the woman who sired your blogger for her opinion on Women's day being celebrated all over the world today, she said that World has seen an unequivocal statement of support for women and girls since and discrimination is decreasing. As I noted here. The World has made progress since the Fourth World Conference on Women and more notably since the First World Conference on Women forty years ago in Mexico City.However, years later, women have not achieved what they aspired to in previous conferences starting with much hyped Beijing conference.This year's International Women's Day theme, Empowering Women, Empowering Humanity is a reminder how critical gender equality is to sustainable development. Grim statistics shows that worldwide, more than one in three women has been beaten, coerced into sex or abused in some other way which is not acceptable and I feel men need to be punished severely to deter them from such behaviors.
Over the last 20 years, I have read storied where the percentage of women in business, management, politics around the world has increased significantly.In countries like Rwanda for example, there are more women parliamentarians than men but that's simply not enough.In Finland, Sweden, Norway and Denmark on average, women are paid 10 to 15 percent less than men but in regions like Africa and Asia the disparities are much higher in some cases going beyond 50%.Such statistics are disheartening and I still see no changes. Last year,I visited a village in the rural heart of Northern Uganda and was privileged to meet women who benefit from a poverty reduction program that offered loans to run small business. I heard from local people how women in the area have outlined their agenda to improve women's economic empowerment, support women's leadership, reduce violence against women and protect women migrant workers in and outside the region. The value of advancing the political, economic and social empowerment of women and girls must be highlighted and voiced across to inspire and fortify various initiatives that currently are being implemented to fight male chauvinism.
Tackling gender equality issues in geographically and socially complex regions like Africa requires a lot of mindful strategies and approaches. As i listened to Acholi community perspectives and stories on women's empowerment, I learnt more and more about their stories. Most of the women in Acholi villages cannot get a job away from their home or village, and must stay at home to look after the children and livestock. From my Northern Uganda trip perspective, going to the mudflats is one of the few options they have to help secure food and extra household income. Addressing gender issues should recognize that women are key agents of change and leaders. Making sure that women have a greater say in decision making will be critical to the success of development policies and programs not just at the community level but even the highest levels of international law. In one case, a woman in Oyam district narrated to me and my tour guide that she hold value of a very different kind in her 'hardship' experiences has given her important insights about securing a future for her children and for her community.
In Northern Uganda, women make up around 50 percent of the workforce of the agriculture workforce and account for around 30 percent of the region's subsistence livestock keepers.In Lira, Arua and Apac districts, we were shocked that only women are expected to secure clean water for drinking and cooking and are the only one with familiar with medicinal plants and alternative food sources.In many occasions, they play a major role in managing natural resources for their families' and communities' wellbeing. In that region, women adapt more easily to change and when women play leadership roles, communities cope better with disasters or disease outbreaks.Despite such an impressive record,Women in developing countries are more exposed to inequalities.For example Women in Africa are increasingly at risk of sexual discrimination and violence as they traverse farther distances to collect clean water and they are not regarded as pertinent stakeholders in societies and with exception of mobile based financing mechanisms,most of the existing financial services do not yet reach their small businesses and ideas.Women's contributions are often overlooked, undervalued and undocumented across Africa and that perception is prevalent even in the cities.In the bigger picture, this means that women's knowledge and experiences are not reflected in the development of environmental policy and governance.
To address high levels of violence against women and build efforts to promote women's leadership and economic empowerment should be everyone's responsibility and not just governments.Contador Harrison like you has a role to play in this work that should guarantee women and girls that their future is secure.A country success in addressing sustainable development challenges for the long-term well-being of all its citizens is hinged on how seriously it can undertake firm commitment to tackling women's advancement. Let us all acknowledge perseverance of all those who are working for gender equality. As a global community, we must remain committed to completing what our mothers and aunts began in Mexico City, Copenhagen, Nairobi and Beijing. Empowering women by giving them equal participation in the use, access and decision making related to nature's resources is critical for the prosperity and health of societies and that of our planet.I strongly believe that when women are empowered, men and women become equal partners in carving out more robust, equitable and sustainable strategies for humanity.
Previous
Next