'How Google Works' by Eric Schmidt and Jonathan Rosenberg
Posted on March 20, 2015 12:02 am
When How Google Works was launched,I immediately developed interest like many others, Contador Harrison, for one,was certainly curious about what goes on inside this iconic company. Co-founded by Larry Page and Sergey Brin, Google as a company has gone from a trio operation in Menlo Park, California in 1998, to a global giant worth over $350 billion and has more than 50,000 staff worldwide. Ken Auletta wrote that Google has become such an influential company within the technology industry such that each one of us use at least use one of Google's products in course of our daily lives.Eric Schmidt is the current Executive Chairman of Google and Jonathan Rosenberg now serves as an advisor to co-founder and CEO, Larry Page, having previously held the position of Senior Vice President of Products while the third contributor of this book is Alan Eagle, the Director of Executive Communications.Schmidt and Rosenberg both began at Google in 2001-2002 when the start-up was three years old. Their book covers the early years at Google and discusses the launch of many of its popular products. The three explain comprehensively the confluence of three seismic changes namely the Internet, Mobile, and Cloud computing has altered the balance of power from companies to consumers.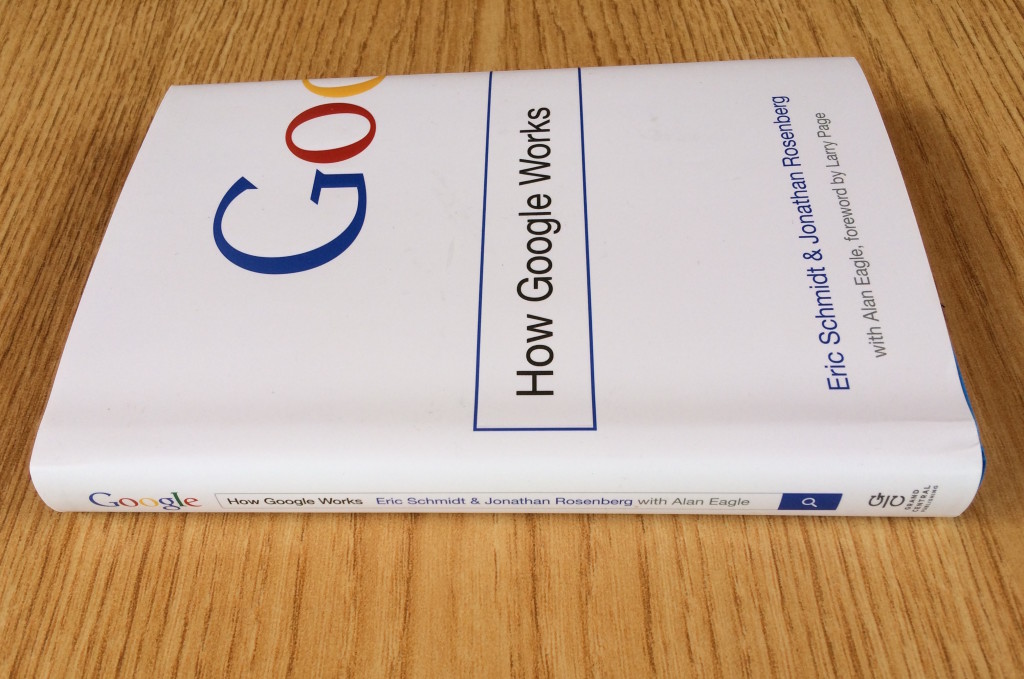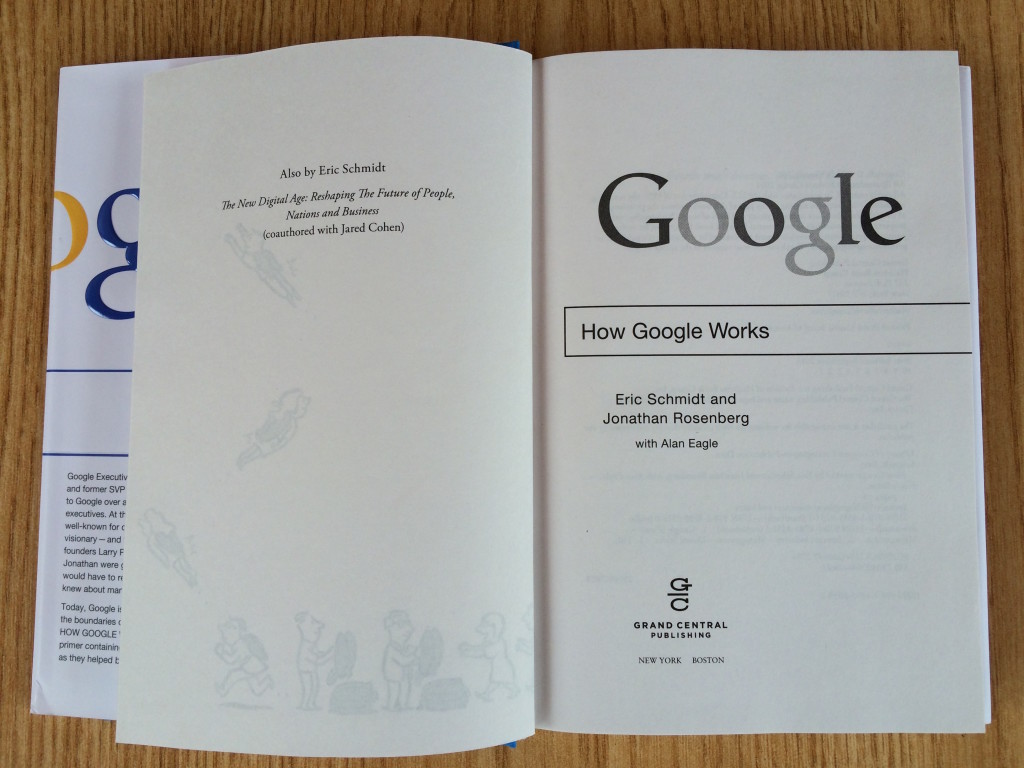 In author's arguments, firms capable of thriving in the ever-changing landscape will be the ones that create superior products. Such success will attract kind of employees whom the authors dub 'smart creatives'.Apparently, Google employs smart creatives and company believe they should have a large degree of autonomy as they have most of the good ideas and also places much emphasis on having a high number of employees with technical skills where 50% of their employees have technical expertise, including Eric Schmidt.The advantages of maintaining a flatter organizational structure, the importance of data when making decisions, the fact that employees should be given enough freedom so they can innovate, and how ideas needn't be completely perfect before they are developed and marketed.Both admit wisdom of Coach John Wooden's observation that 'it's what you learn after you know it all that counts' assisted them in growing Google from a start-up to a global brand. 'Back in 2010, Eric and I created an internal class for Google managers,' says Rosenberg. 'The class slides all read 'Google confidential' until an employee suggested we uphold the spirit of openness and share them with the world. The management maxims are illustrated with previously unreported anecdotes from Google's corporate history.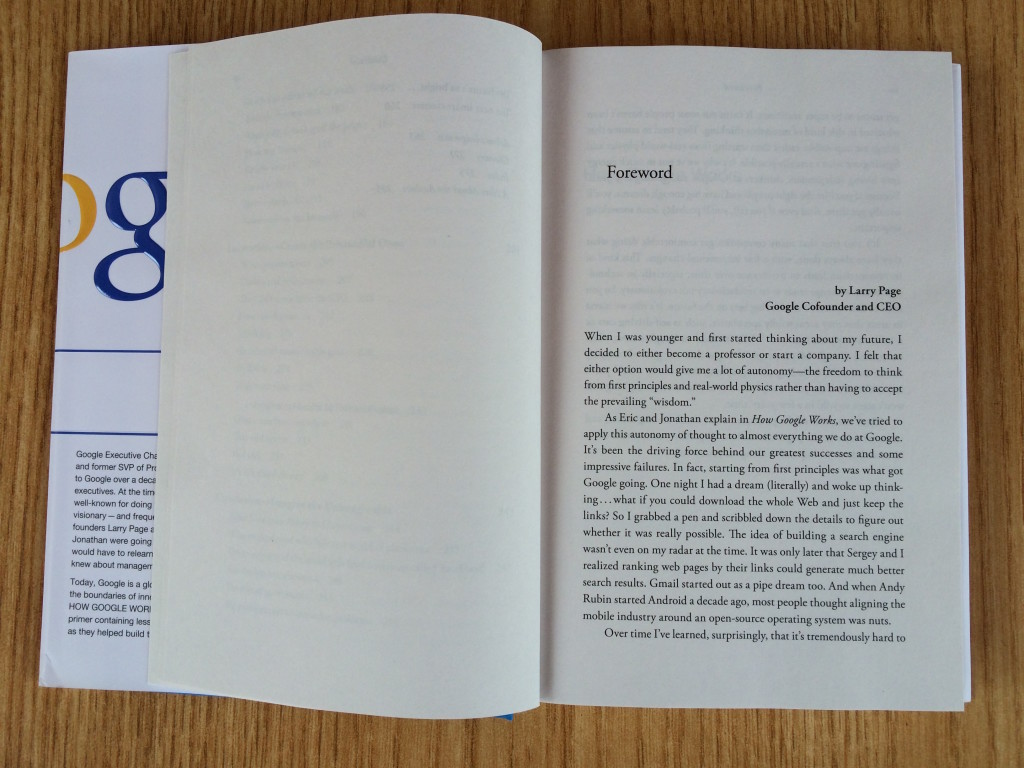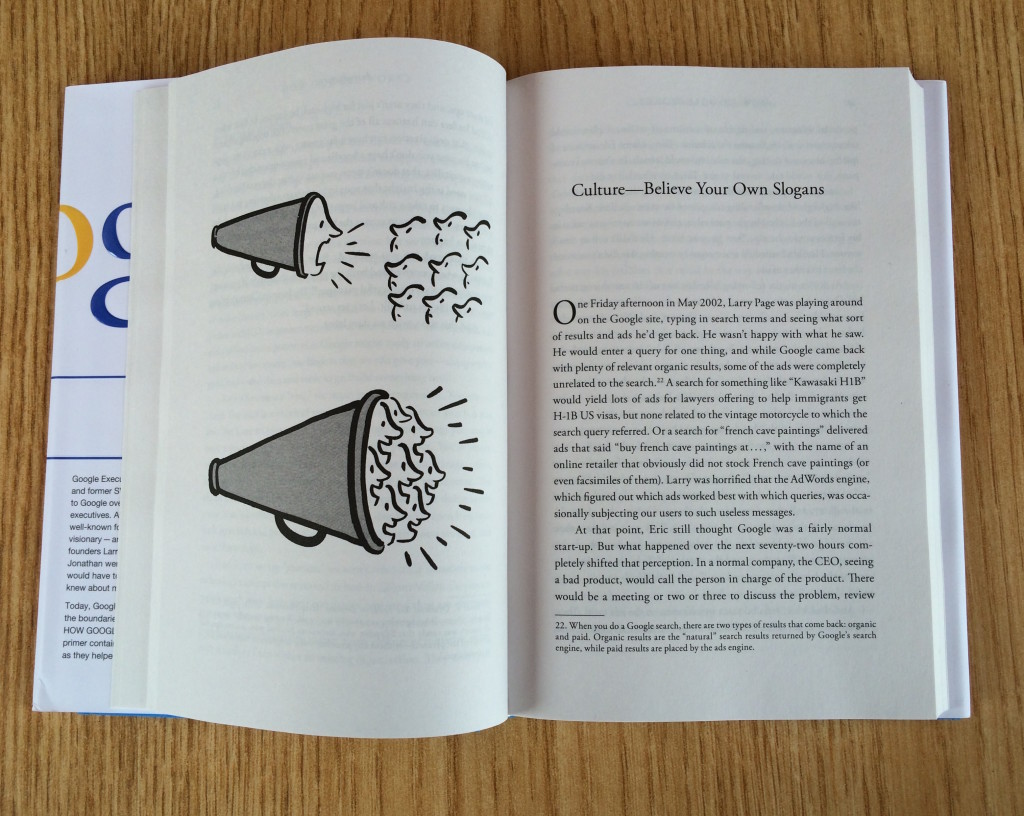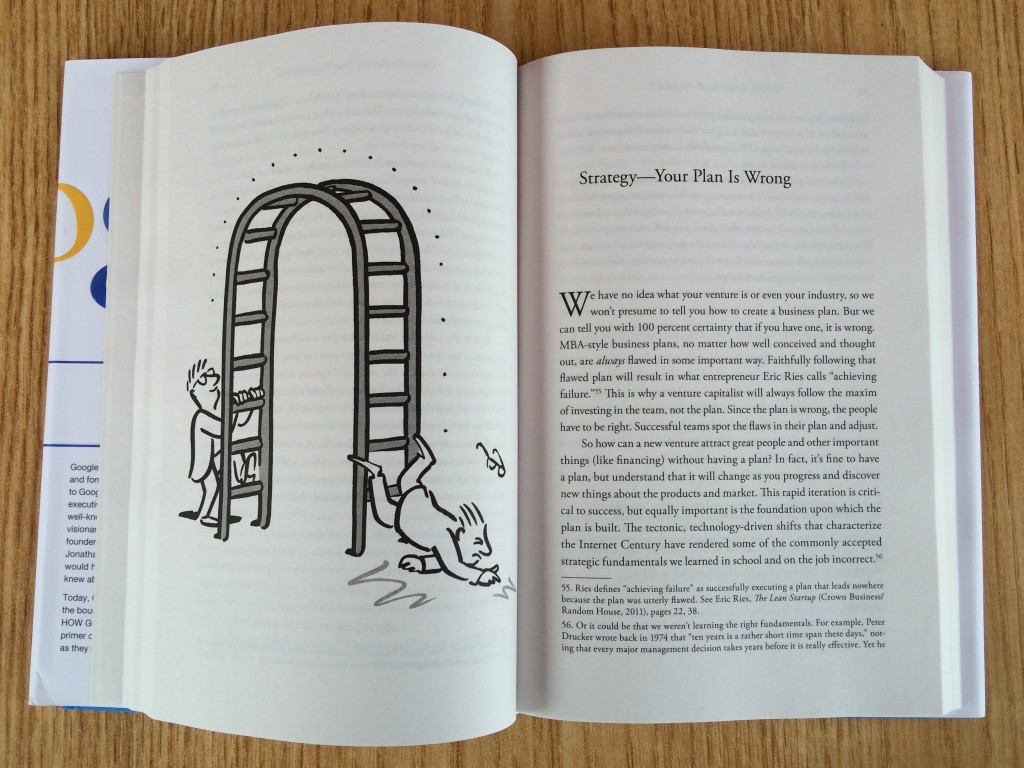 Eric Schmidt and Jonathan Rosenberg joined Google as seasoned Silicon Valley business executives.Authors have centered their argument on old methods of management that are ill-suited to the digital era. How Google Works focus on corporate culture, strategy, talent, decision-making, communication, innovation, and dealing with disruption. Encouraging collaborative working culture compared to traditional "command and control" model that has seen many companies struggle.The insights of these three executives, with their depth of experience and expertise within the business, makes this book an enthralling peek around the door into the world of Google and their management practices. All topics featured in the book from Google's hiring policies and processes, leadership practices, tips on how to cultivate a conducive environment that retains talent and nurtures innovation, and advice on corporate communication methods are challenges that are norm in business practices. One of the most captivating section from How Google Works is entitled "Fail well." They recall Google Wave, "a technological marvel but a major flop." It failed well because it created some valuable technology that migrated to Google+ and Gmail. "As Larry says, if you are thinking big enough it is very hard to fail completely.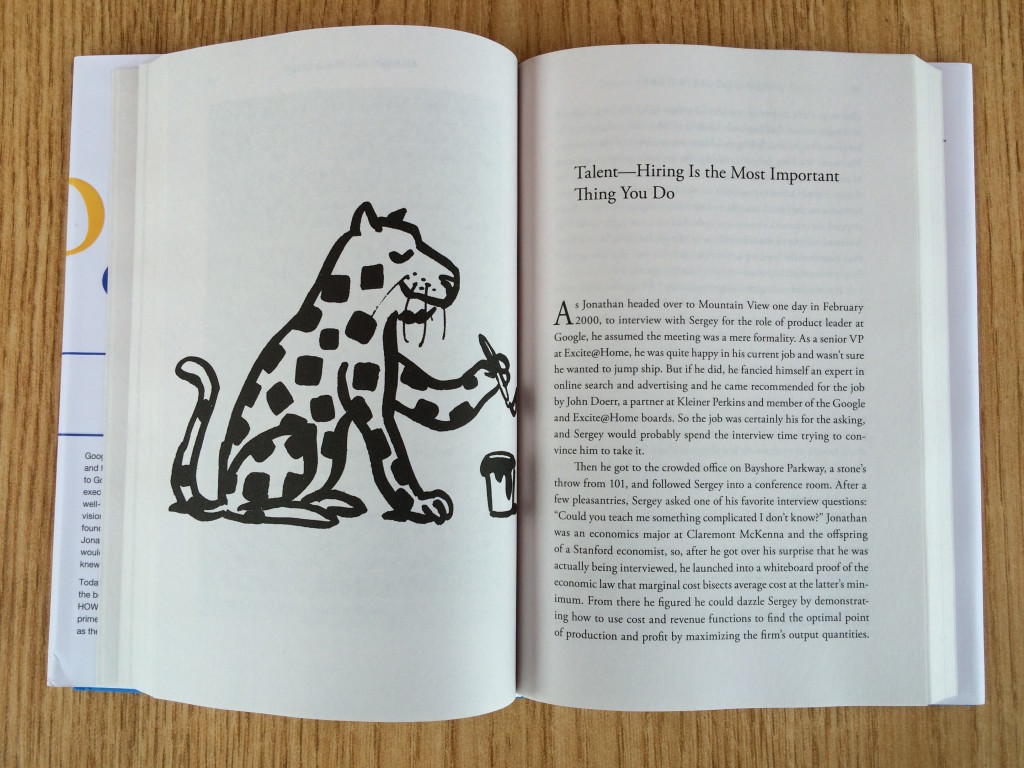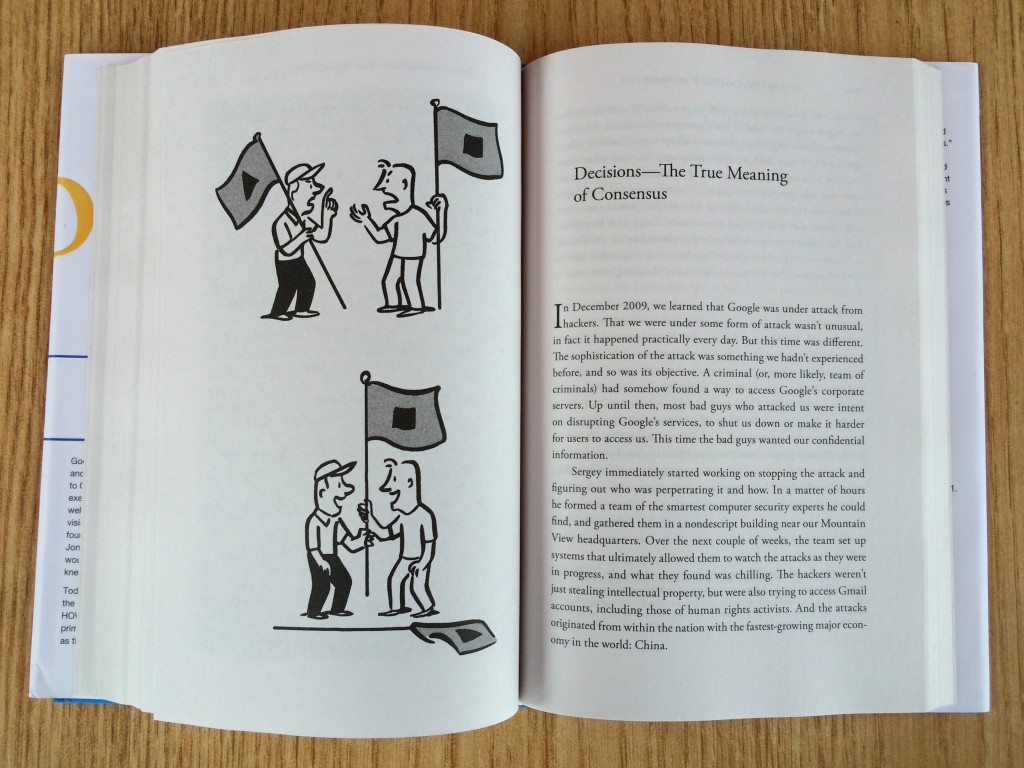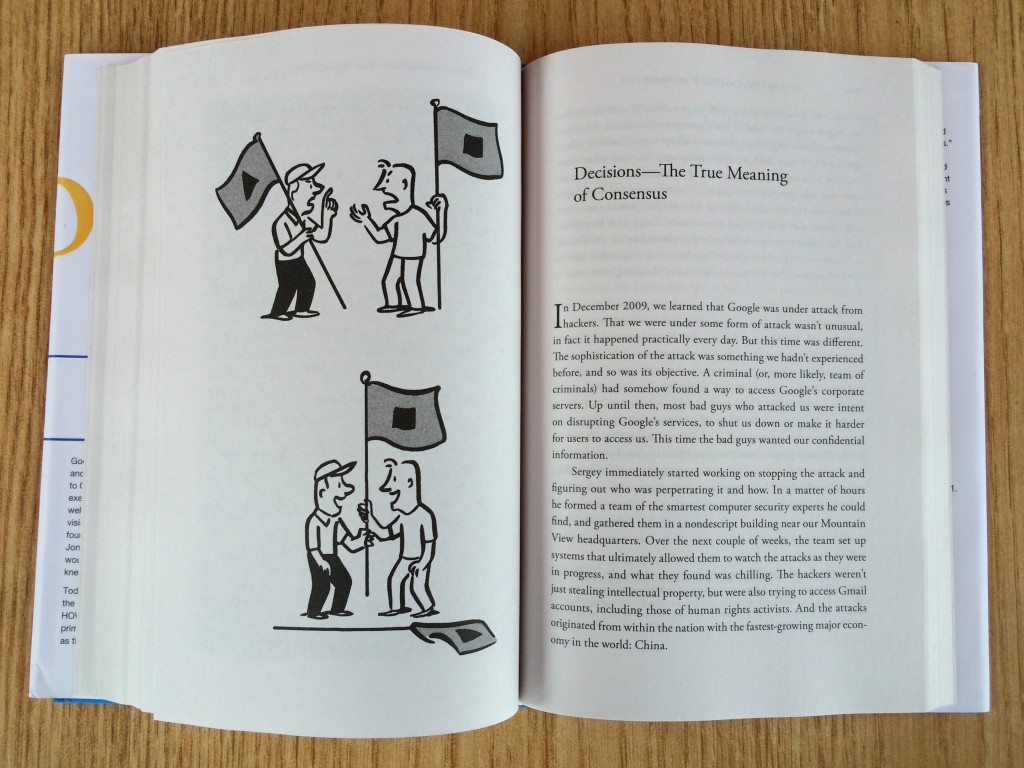 There is usually something very valuable left over."The book places emphasis on Google's attitude towards change and the importance of development in the survival of modern enterprises and aims to encourage people to bring their best ideas to life; "And when we say you, we mean 'you', entrepreneur".I was fascinated by discussions of Google's operating principles and corporate culture, especially ideas that run contrary to accepted business thinking. The managerial tone and, in essence, features a collection of insights that Google has gained over its years of operation is prominent in the book and writers adopt a very candid approach in describing Google's experiences and was personally interesting for me to discover how certain events have helped shaped the company into what it is today.For example, the chapter on strategy introduces the concept of "technical insights," the standard for Google's most successful products where the authors advise managers to create product plans with technical insights rather than to analyze the company's competitive advantage as taught in MBA Strategy courses.That means Google has followed the academic model, which acknowledges that professors are unlikely to be laid off and therefore allows a long time to decide using a peer-based approach. How Google Works also provides insights on Google's ideas and tools available to managers on how to create a business where revenues grow exponentially and a work environment where employees thrive.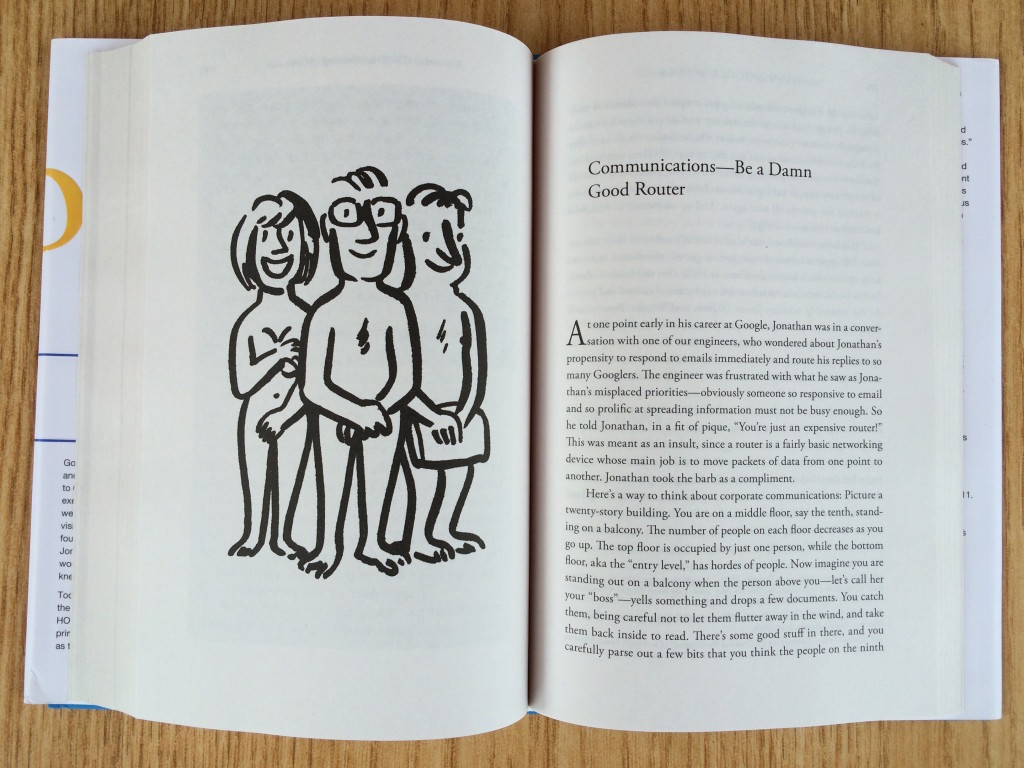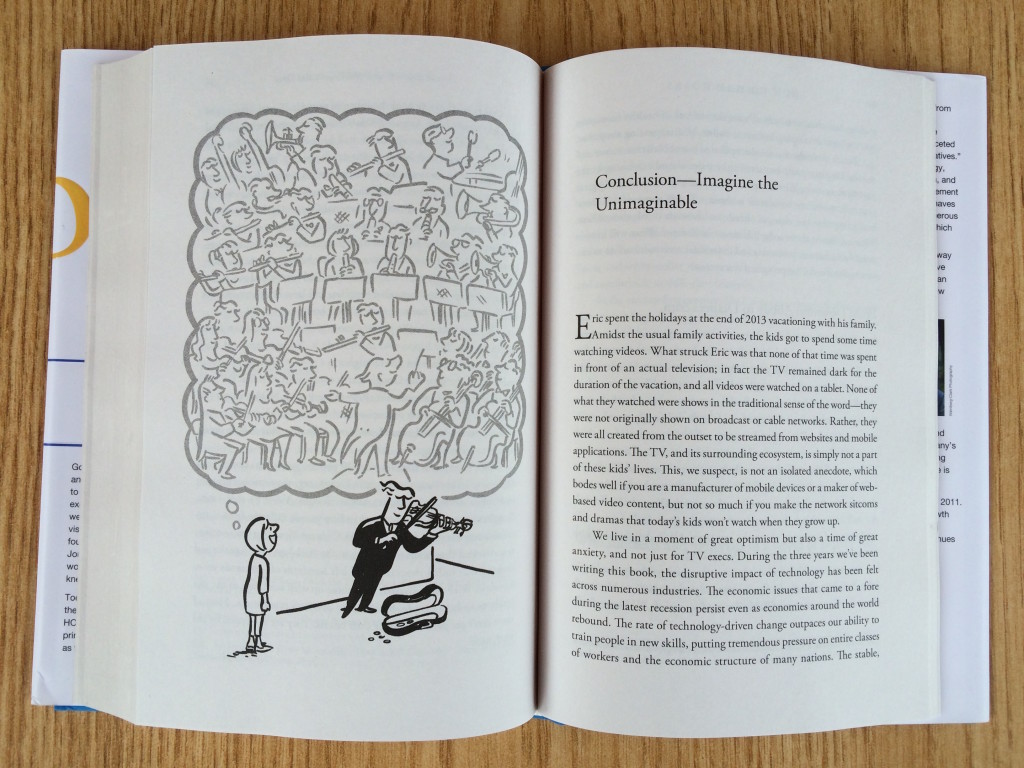 While reading the book, I learnt the intention of the authors was to offer readers candid look at the lessons Google has gleaned from its past experiences including digital wars as noted by Charles Arthur in his book.They stress that hiring is the most important thing executives do. "The higher up you go in most organizations, the more detached the executives get from the hiring process. The inverse should be true," they declare.Authors reveals Google tries to hire people who cherish learning. "Hire them not for the knowledge they possess, but for the things they don't know yet," the authors state. And ignore the advice often given to hire people you would like to have a beer with. "Truth be told, some of our most effective colleagues are people we most definitely would not want to have a beer with.In a few rare instances they are people we would rather pour a beer on. You must work with people you don't like, because a work force comprised of people who are all 'best office buddies' can be homogeneous, and homogeneity in an organization breeds failure," they write.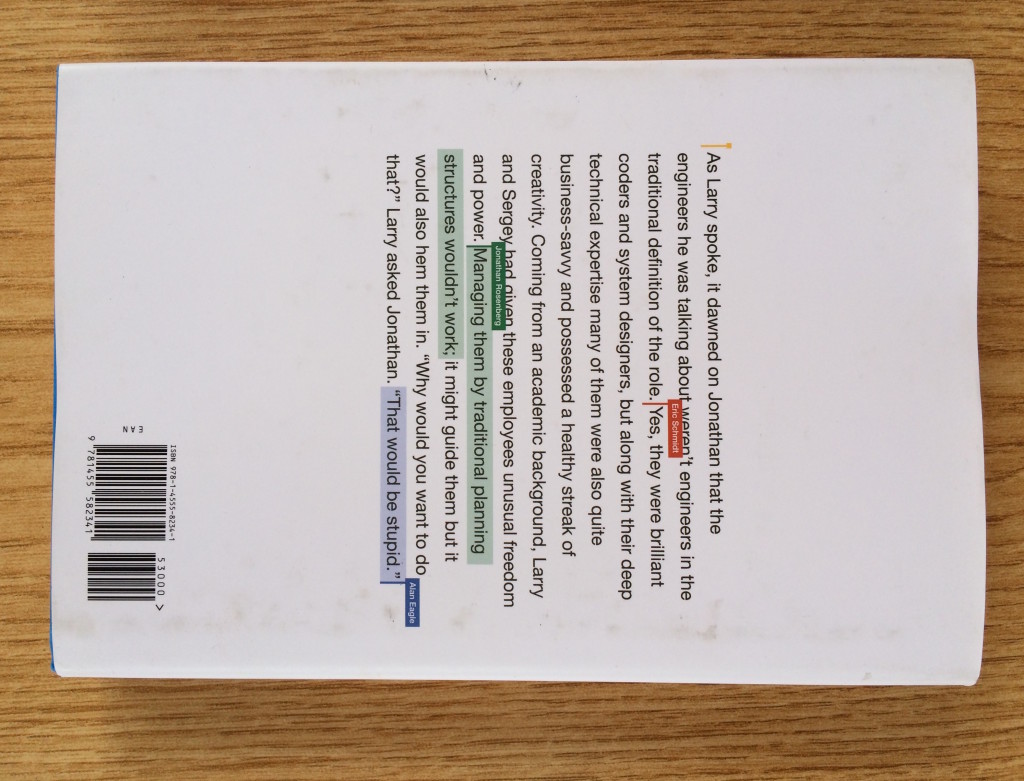 Author's emphasis is on selecting people who are adaptable to change and who have the aptitude for continuous learning and Google seems to prefer employing generalists over specialists while use of committees is also encouraged when it comes to the decision on whether or not to hire a particular candidate. In my own opinion, the book target is anyone seeking to start something new and generally is littered with provocative insights. We may not agree with what Google does but the book will make any organization re-examine its management methods, which is always a good thing. Hence, it is a good avenue for Organizations both public and private to review their own mindsets towards work and managing their own organizations whether in the field of technology or not.How Google Works definitely imparts wisdom one developing leadership skills for the business.The book is engaging and an easy read for anyone interested in working at Google, reading about technology companies, technology industry,how Iconic figures like Apple's late CEO Steve Jobs and Microsoft's Co Founder Paul Allen made it, Silicon Valley or a career in management.On the downside, the 250+ page book is uneven and me thinks editors would have done a better job and the book would've been better. Despite its faults, I did feel it was worth my dollars.
Previous
Next