Great future for Uganda as it celebrates 51st Independence
Posted on October 9, 2013 10:21 am
Last year, I shared my opinion on Uganda's first lady Janet Kataaha Museveni memoirs and how she has played a key role in development and rebuilding of the country of estimated 35 million people after years of turmoil by her husband predecessors. After years of annual economic growth, Uganda, today celebrating 51 years of Independence need to maintain its current rate for the long term in order to attain vision 2040. While Uganda growth has been relatively strong over the past twenty years, the current level would not support the pearl of Africa's booming population, which is expected to rise from 35 million to 90 million in 2050 unless a dramatic change to reproductive health in the country is introduced. Uganda growth has largely been fueled by mostly raw material exports and natural resource extractions especially oil that was discovered close to a decade ago in the Albertine region of western Uganda, which has provided significant added value to the economy and infrastructure development. After more than half a century of self rule, the 'pearl of Africa' future will require a fundamental transformation to tackle the emerging agenda of development to meet the future challenges of increasing competition in a more integrated east African region as I wrote less than a fortnight ago about regionalization.
Although there is inequality, Uganda does better than its African neighboring countries of Tanzania and Kenya when it comes to inclusive growth and is characterized by growing equality albeit at a snail pace. Economic survival dictates that a country must be more interested in long-term development projects rather than short-term development goals hence the birth of Uganda's vision 2040.What Ugandan business people need to do is to go beyond their comfort zones and develop formula of an economy that thrives on various industries rather than over reliance in Agriculture and Tourism and put measures required for sustained development. The pressure of regional competition is increasingly being felt by Ugandan manufacturers and other nascent industries. To achieve the level of growth it aspires to by 2040, Uganda should implement profound readjustments to its economic framework. The country has a great future because of its transformative policies that involves a more integrated development strategy and there is no doubt that evolving reforms in various sectors of economy being steered by Bank of Uganda governor Emmanuel Mutebile are promoting a more robust change that other African countries envy.
Governor Mutebile plans have included measures to extend and integrate the domestic market, reducing financial costs and transaction costs in the country, expanding the private sector that is relatively smaller compared to Kenya and Tanzania and has effectively addressed the inflation that had reached 30% two years ago.Another reason for Ugandans to be optimistic is that the government has been focusing on improving existing infrastructure and building new ones, there is more implementation of technology by automating government services that has vastly improved governance. Economists have taught us that macroeconomic management that Uganda's bank governor is known for in the short-term, the upward shift in aggregate demand always result in economic growth accompanied by an inflation rate. He was once quoted as saying that empirical data simulation is a confirmation that a country going through a productive development process experiences significant economic growth but growth that is higher than the inflation rate but that has not been the case with naturally gifted by nature country. In order to achieve sound economic growth, Uganda needs to have a higher growth percentage of real economic growth compared to inflation percentage rate and not the other way round as is the case with the country's economy. Technology will be an essential factor in transforming Uganda from a third world to a middle-income level as vision 2040 aims to achieve. That is why the partnership between South Korea and National Information and Technology Authority (NITA-U) is laudable and a welcome move by technocrats in charge.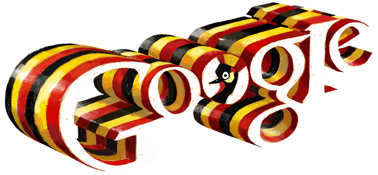 Nevertheless, there are challenges that must be faced. For example Uganda need to develop new technological solutions by addressing future market demand. To go hand in hand with vision 2040, Uganda need to develop technology with a human face and from Ugandan's point of view, such solution should fulfill their needs like fast processing and delivery of services by civil servants who are loathed by most Ugandans including the President Yoweri Museveni who lambasted them publicly few months ago for being incompetent and inefficient. There's also for Uganda to develop nature friendly technologies and infrastructures especially in the Albertine region technology used in drilling and production of oil must be efficient both in minimizing waste emissions. Uganda ranks highly when it comes to well educated,well-trained and healthy people in sub Saharan Africa and that means human capital is not a problem. Think of any country in Africa and I can challenge you that Ugandans measures high when it comes to self discipline and determination, they are the most hard working people contrary to what some amateurish surveys conducted in 2011 would have wanted the world to believe that they are the laziest East Africans. I have been to all countries in the region and only Kenyans come close to Ugandans when it comes to Fashion, hard work and honesty, ability to work within a team and respect for each others. The discovery of natural resources in western Uganda demands Uganda to sell non-renewable energy at rational market price and also support comprehensive action in searching for alternative.
Safe energy sources will also reduce the dependency of non-renewable energies in the mid terms now that the government has estimated that by 2018 the country will start selling oil and oil products in the regional and international markets. Regionalization of east Africa and Africa is general offers unrivalled markets to Uganda businesses and manufacturers as the latest efforts by Rwanda, Kenya, Uganda, Burundi and Africa's newest state South Sudan are intended. Blessed with an Internationally respected trade expert as Trade Minister, Hon. Amelia Kyambadde, the country commerce and trade is in the safe hands particularly when it comes to international and continental trade. It is the destiny of Uganda to be ready to compete in the East African and international markets. If Uganda can win against regional competition, the country will grow significantly and the economy will be able to handle the demands of exploding population. Me think that Uganda entrepreneurs whether in Kampala or Mbarara or whether in Mbale or Gulu they should be ready to compete with their Kenya, Rwanda, Burundi and Tanzanian competitors at all levels. If existing challenges can be addressed and neutralized effectively, Uganda will achieve its economic and social growth and become one of the mid-income countries by 2040. Don't forget Uganda has the capability to earn $30m by just using technology in delivery of public services online in both national and district levels.
Previous
Next