Global Entrepreneurship Summit 2015
Posted on July 23, 2015 12:00 am
American President Barack Obama's lands in his father ancestral home of Kenya and undoubtedly his oratory skills, and his inborn talent for winning the hearts and minds of people around him will be on display as he begins his three day tour in Kenyan capital.Being the first Afro-American president, in a largely white population, of the most powerful state in the world is in itself a testament to Obama's political charisma.As the saying goes, the devil is in the details.Unfortunately,Kenyans have been unable to place clear demands, let alone articulate their national interest ahead of his visit.Obama's magic spell has worked wonders among Kenyan journalists, diplomats and intellectuals.If only Kenyans can focus more seriously on the detailed substances can majority of the country's 40 million people then really cheer on Obama and appreciate his contributions to Kenya.Otherwise, Obama's "homecoming visit", as Kenyan President Uhuru Kenyatta referred to it, will bear no consequences, and will benefit the US politically and economically more than the Kenya.
According to Kenyan President office, investment pledges so far made are worth "billions of dollars" and were made at a meeting hosted by Kenyatta and attended by among others Strive Masiyiwa – founder Econet Wireless, Jacqueline Novogratz -founder and CEO, Acumen, Sir Richard Branson,Chris Anderson -curator, TED Conference, Dipender Saluja -Capricorn Investments,Jean Oelwang – CEO, Virgin Unite, Steve Jurvetson – Draper Fisher Jurvetson and Zia Khan -Rockefeller Foundation.What is worst, the only unforgettable memory the people of Nairobi will have on Obama's visit is the hours of heavy traffic caused by the thousands of police officers and soldiers deployed to effectively block off all streets to be used by Obama and his entourage.US Secret Service checked a number of strategic locations in Nairobi ahead of US President Barack Obama's visit to East Africa's largest economy capital.Member team of the secret service visited various places to coordinate security for Obama's visit.The team members were accompanied by staff from the US Embassy in Nairobi and their main agenda is making surveys on locations.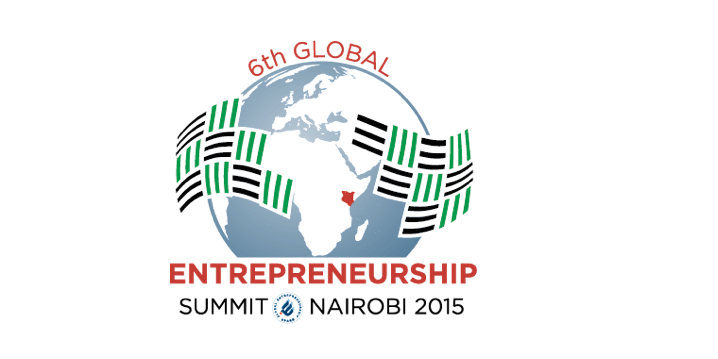 A security source revealed to your blogger that during the US President's visit will be a very tight three-ring structure.Kenyan Police will secure on the third ring, the Kenyan Defense Forces Military the second ring and the first ring will be held by US Secret Service personnel.There will be a number of our personnel who will be assigned to operate on the second ring under the control of KDF,adding up to 13000 security officers who will be deployed in Nairobi to maintain security during the visit by Obama.President Barack Obama's visit to Kenya starting tomorrow will give new momentum to already positive relations between Washington and Nairobi. Experts have been claiming that Nairobi has warmed to Washington's more consultative approach since President Uhuru Kenyatta took office more than two years ago.Not even this week's London-based ratings agency, Fitch Ratings downgrading of Kenya's fiscal standing has dampened the spirits of Kenyans as they eagerly wait his homecoming.The trajectory is already positive and on the issue of the promotion of democracy in the greater African region,US administration has been very diligent in wanting to listen to the views of countries in the region and Kenya is one of them.
President Obama will be among the world-class politicians and entrepreneurs who are scheduled to attend the Global Entrepreneurship Summit (GES) 2015, a tw-day meeting aimed at facilitate entrepreneurs in establishing networks.These networks can help entrepreneurs in overcoming entrepreneurship challenges in a comprehensive and integrated fashion.The GES summit in Kenya, which is scheduled to take place in Nairobi from July 25-26, would be organized in cooperation with Kenyan government. The summit will also feature representatives from the Global Entrepreneurship Program from the US State Department.President Uhuru Kenyatta was recently quoted in the international media reaffirming that his administrations fully supports the growth and development of entrepreneurship in Kenya,by creating a conducive climate, especially for young entrepreneurs in developing their businesses.During the meetings,the President Obama and Kenyatta are expected to discuss US-Kenya cooperation,including energy, maritime security, investment, development and trade, as well as other topics of regional and global concern.
Previous
Next