Gideon's Spies: The Secret History of the Mossad by Gordon Thomas
Posted on January 31, 2013 02:38 pm
Mossad is a word that I first heard of with my father in mid 1980s. He described the organization as the world's most dreaded external Intelligence outfit and the one of the most sophisticated. When I first read the first edition of Gideon Spies  in late 1999, I was very green on how the world of Intelligence operates. I actually recall I bought the book because of unconfirmed stories published by Australian national newspapers of how the agency was involved in death of Late Princess Diana of Wales.According to Gideon Thomas, Mossad was created in 1951 to ensure the future of an embattled Israel. The Mossad primary responsibility is to handle audacious, thrilling feats of espionage, counterterrorism, and assassination ever ventured by any intelligence unit in the world.I first read Gordon Thomas's 1999 publication of Gideon's Spies, while still in school which I purchased from my little savings, a copy of which I still have in my library back home.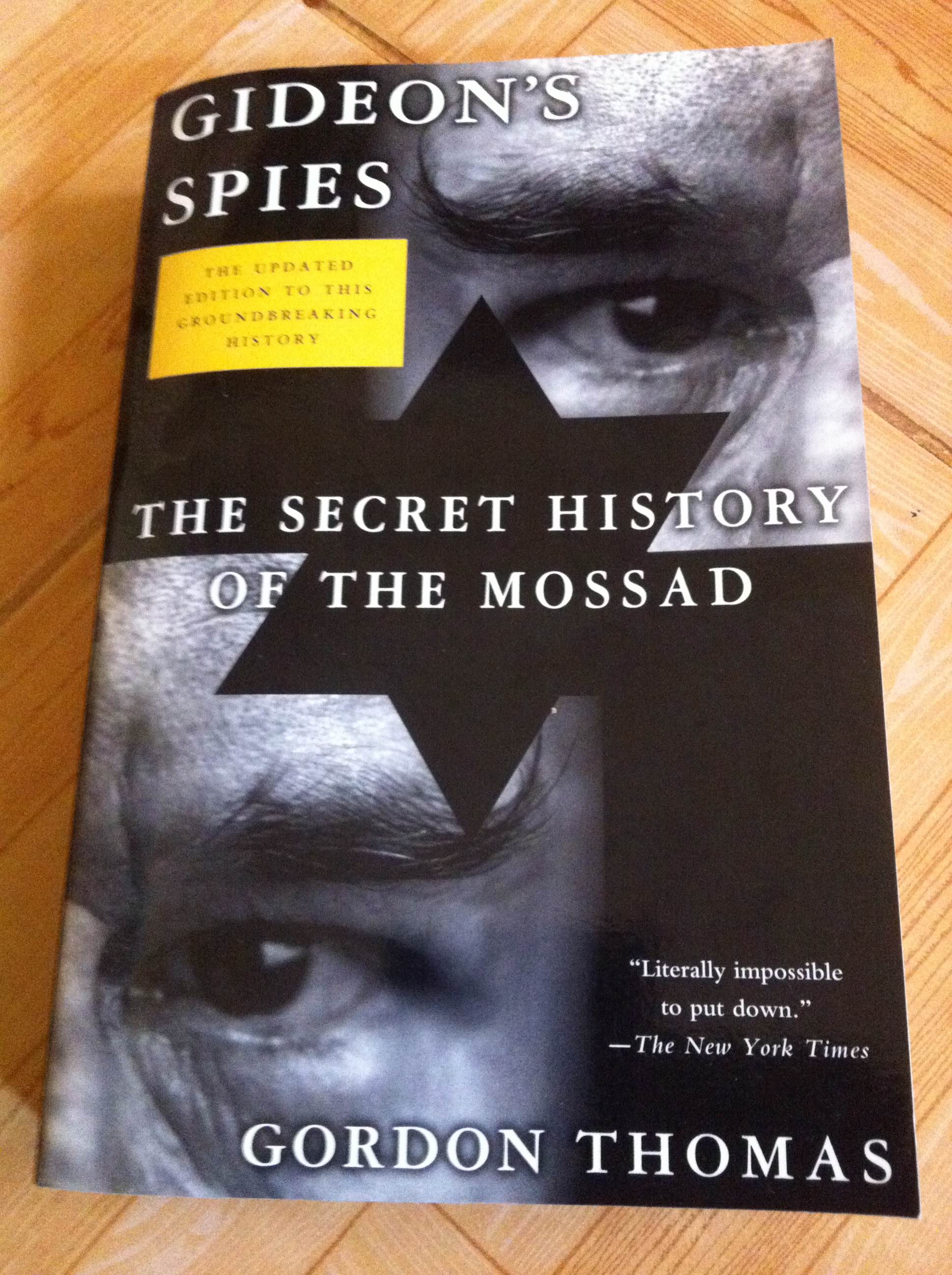 When I saw the updated version, I was pregnant on what the book contained and had to buy a copy. The new version is as a result of close interviews between Thomas and Mossad agents, informants, and spymasters as well as from classified documents and top-secret sources. This book has let the cat out of the bag on previously untold facts about the dreaded Israeli intelligence agency. Gideon's Spies resembles its predecessors that detailed how Mossad is like an octopus whose tentacles reach into all over the global power centers. In this updated edition, Thomas updates his classic text and shows the Mossad as it truly brilliant, ruthless, and flawed and ultimately fantastic. Three all-new chapters cover various topics from how the Mossad planned to assassinate Saddam Hussein, Saddam's food-testing ritual, and the surprising source within his government.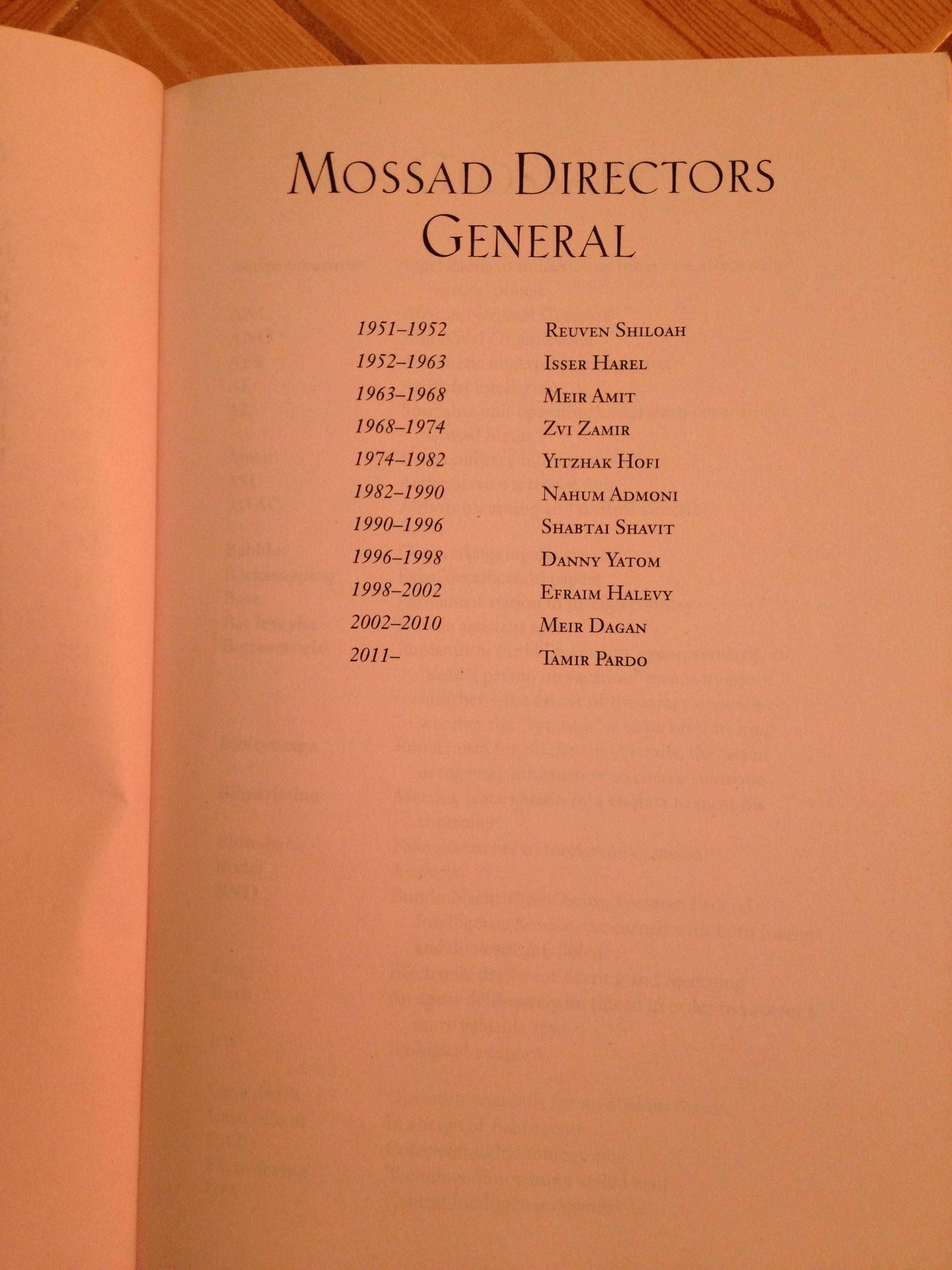 There is also Mossad's untold role in the Iraq war and the hunts for Saddam and bin Laden as well as Saddam's plans for trial. It also reveals China's U.S.-based front companies, and its relationship with bin Laden and Mossad's untold role in the events before and after 9/11. While reading through the book, it was amazing to read Mossad revelations about Princess Diana's death. The agent was also aware of disappearance of the millions transferred from the Vatican Bank to the Polish Solidarity movement. The updated version also details how extremists recruit suicide bombers, including women. In this updated version, Gordon Thomas, also claims that even before Kenneth Starr heard of Monica Lewinsky, Mossad was in possession of tapes containing 30 hours' worth of intimate talk between President Clinton and Lewinsky. Thomas does reaffirm that Israel was holding these tapes either for possible blackmail or to protect its mole in the White House, code-named "Mega."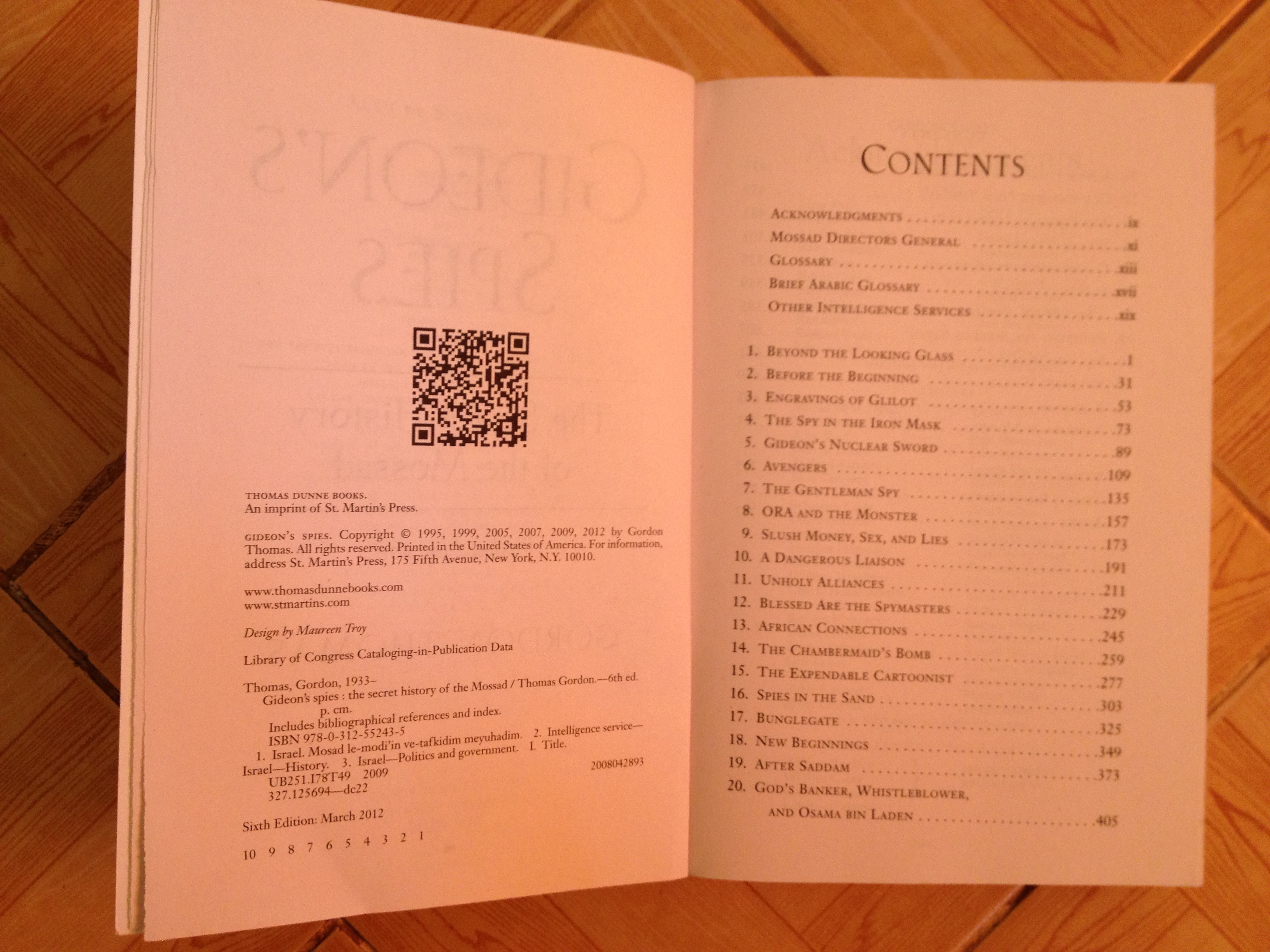 Thomas book contains several eye-popping allegations with most notable one being how Mossad was responsible for the deaths of Princess Diana whose driver it supposedly pressured to the breaking point.The other one that caught my attention was  the 241 U.S. Marines in Lebanon in 1983 about whose planned fate at the hands of Hezbollah it supposedly had advance knowledge and William Buckley, a CIA agent. Thomas's also reveals that Mossad unsuccessfully helped Soviet hardliners against Mikhail Gorbachev in 1991, and how it purposely destroyed the CIA's network in South Africa. Thomas book reveal how computer software, Promis, Mossad allegedly bought in 1981 from a U.S. corporation called Inslaw was capable  of electronically probing into the lives of people in a way never before possible. I did note there are, a couple of the facts misrepresentation in the book. For example, I realized that Thomas claimed Jonathan Pollard, the American who spied for Israel, had the highest possible U.S. intelligence-community security clearance but a few pages later, it turns out that Pollard's security clearance had not been enough to obtain the documents his handlers requested.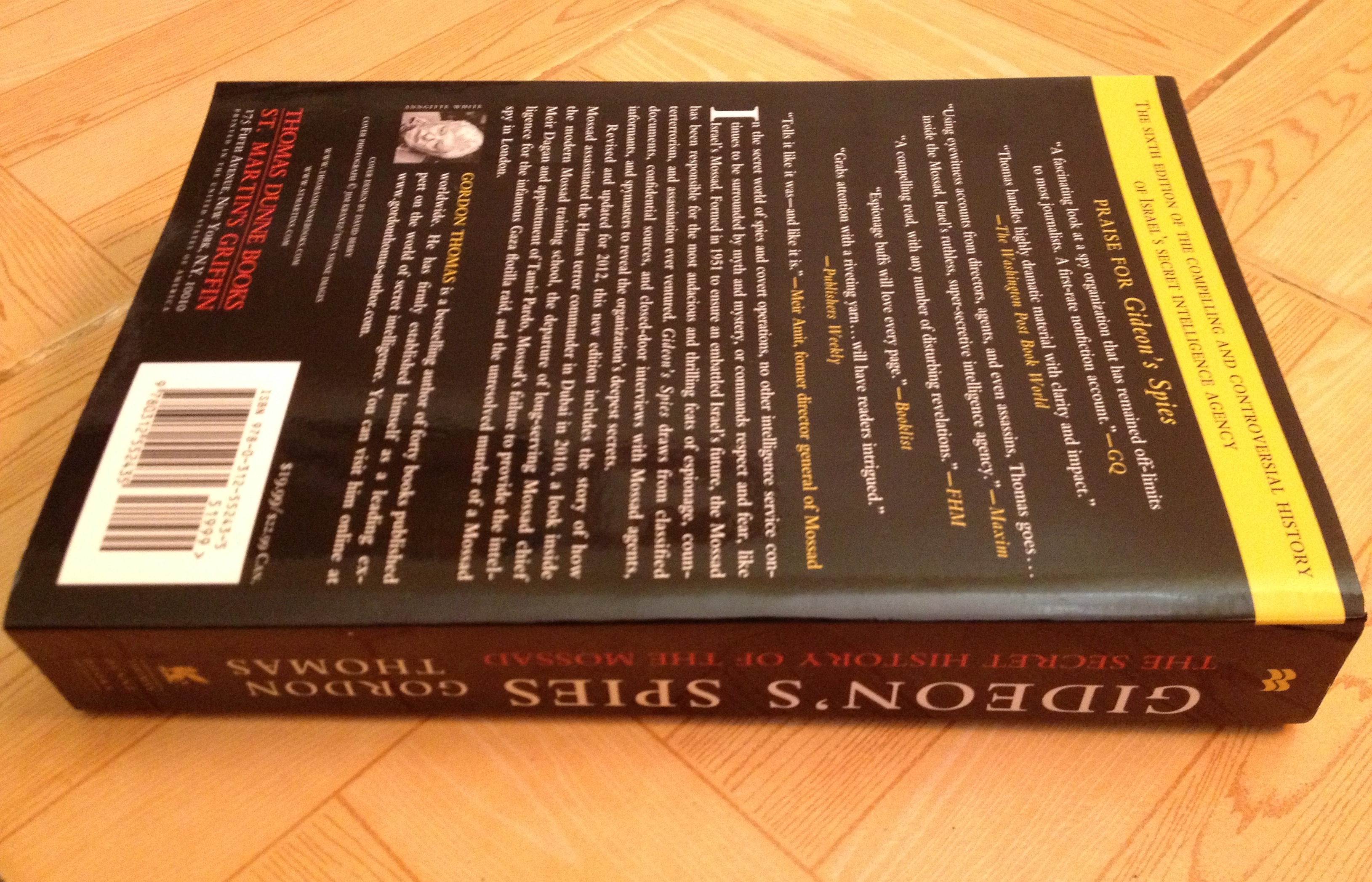 In some other pages, Thomas claims that Charles de Gaulle stopped all arms shipments to Israel in 1965 while some other facts recorded as having taken place in 1968.At that point, I didn't know whether Thomas was right or wrong. Gideon's Spies offers an exclusive and uniquely discussed account of well known Mossad undertakings globally with most notable ones being the placement of Eli Cohen in Damascus in the late 1950's and the 1976 rescue of hostages at Entebbe International Airport in Uganda. Having read the book,  Gideon's Spies fits into the recent genre of books about the Mossad vast, two hundred years plus old literature promoting the idea of Jewish conspiracy to take over the world but that still seem impossible for the time being. Gideon's Spies is somehow a dangerous book, and is most likely going to have a continuing dangerous impact on Israel security as a country. This is the best book I have ever read about an external security agency.
Previous
Next